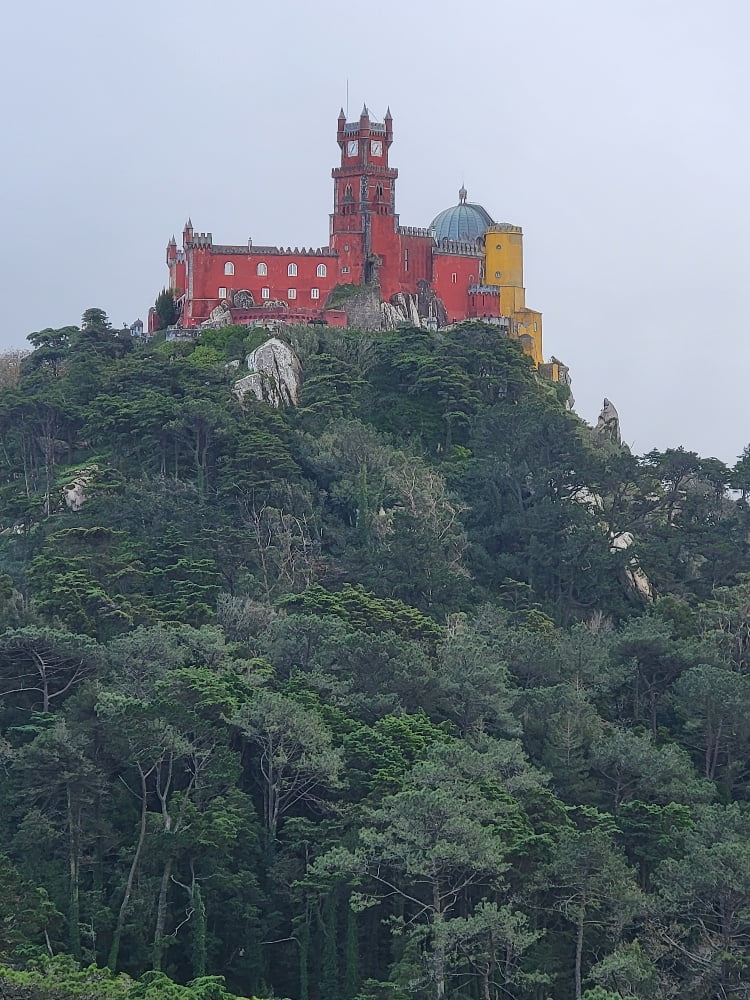 A beautiful warm morning in Lisbon. Friday in mid-November so all the tourists are off to the Pena Palace. Why not join them? After breakfast we headed off to Sintra; we walked to the Rossio station where we caught a commuter train (four euros return!). After about 40 minutes, disembark. Caught a local bus up the mountain to the Pena Palace (four euros each, one way!).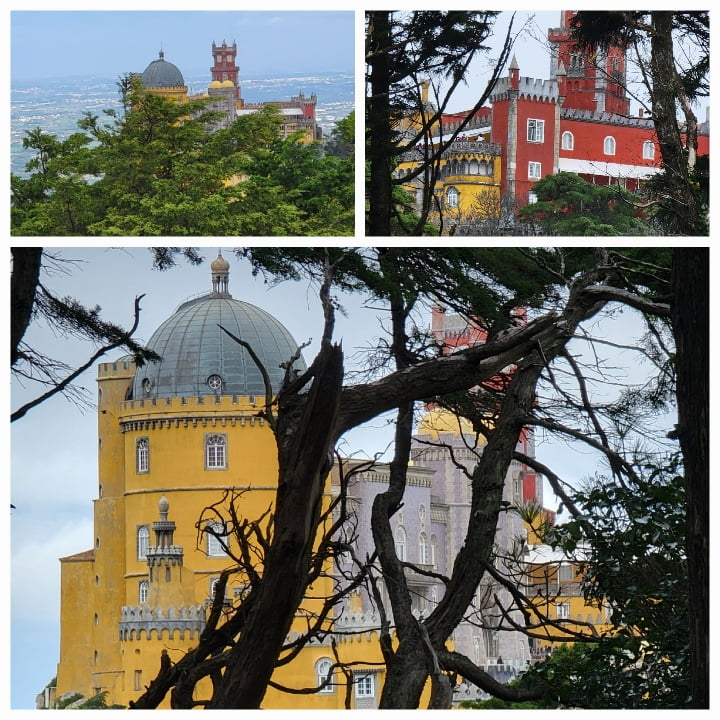 The palace is a mish-mash of the highest order.  You got your neo-gothic style.  You got your neo-romantic style.  You got your neo-Renaissance style.  You got your neo-Islamic style. All that's missing is your Harry styles.  It's not a formal royal palace, Windsor Castle like, and it's certainly more curiosity than classic-Imperial-Rome-antiquity-amazing, so we passed on joining (the hordes and hordes) queuing to get in, and simply admired it from the drawbridge. And through the woods.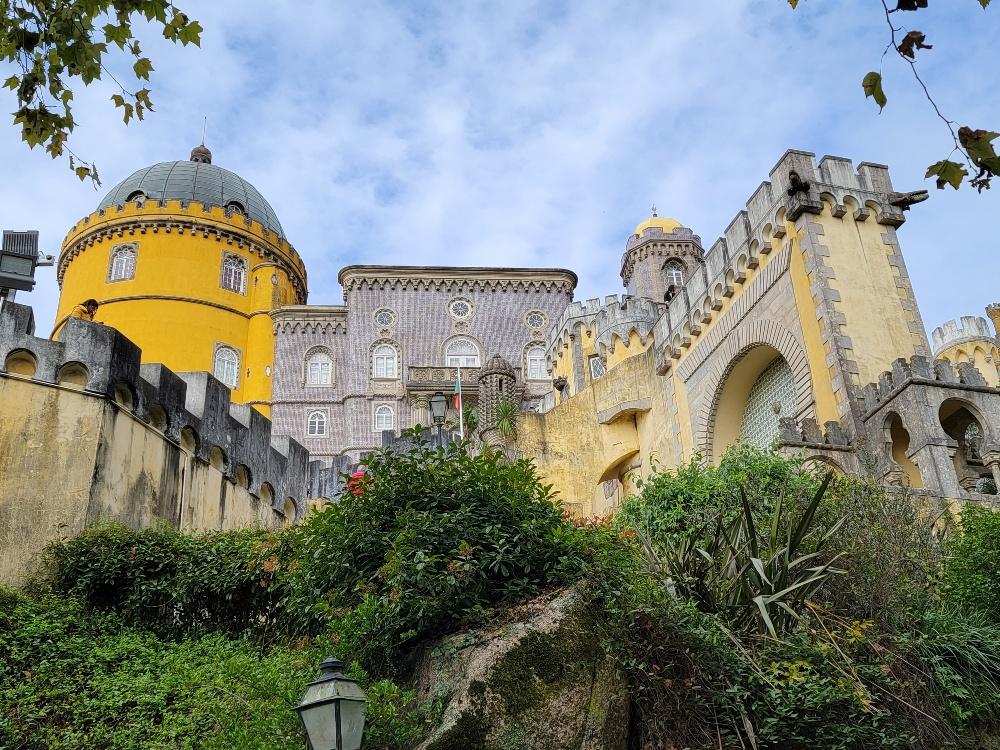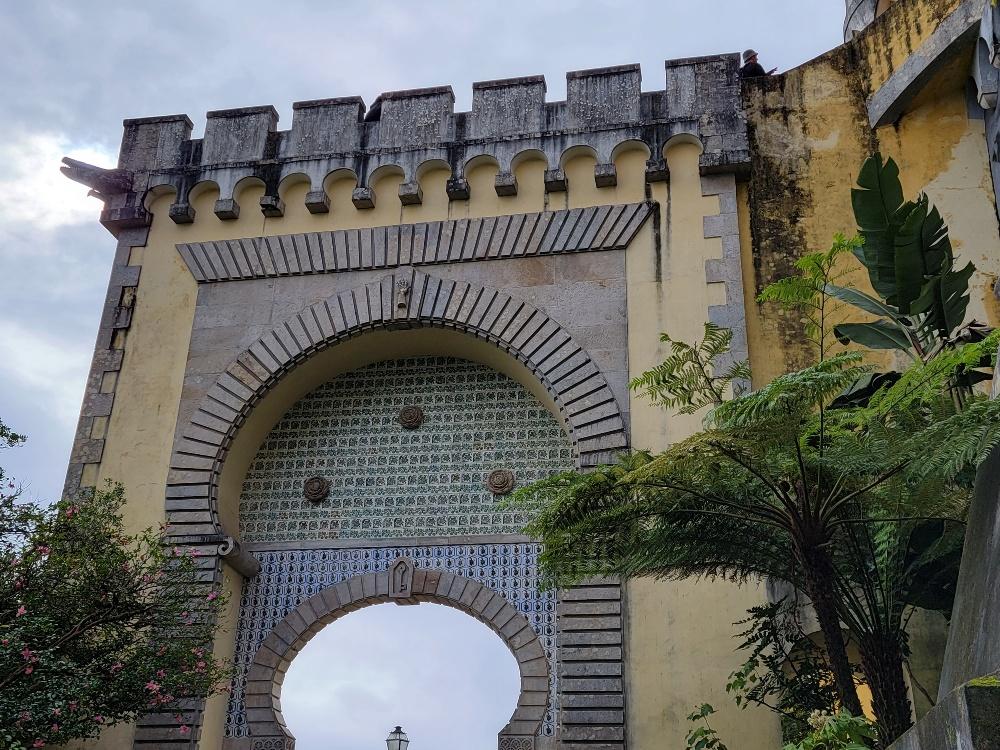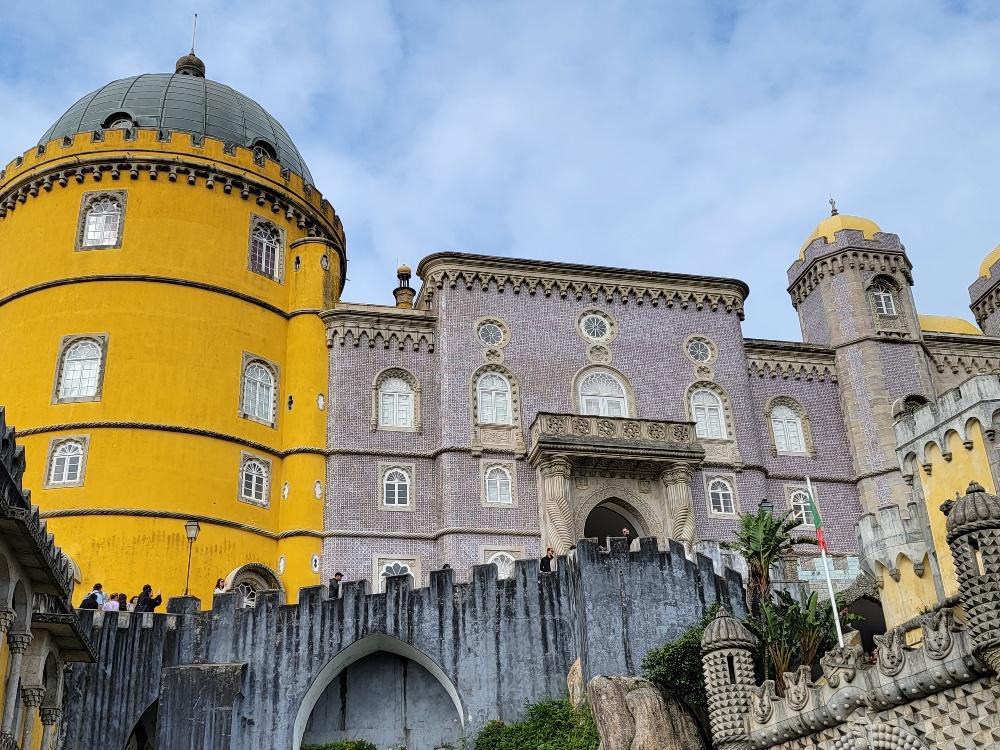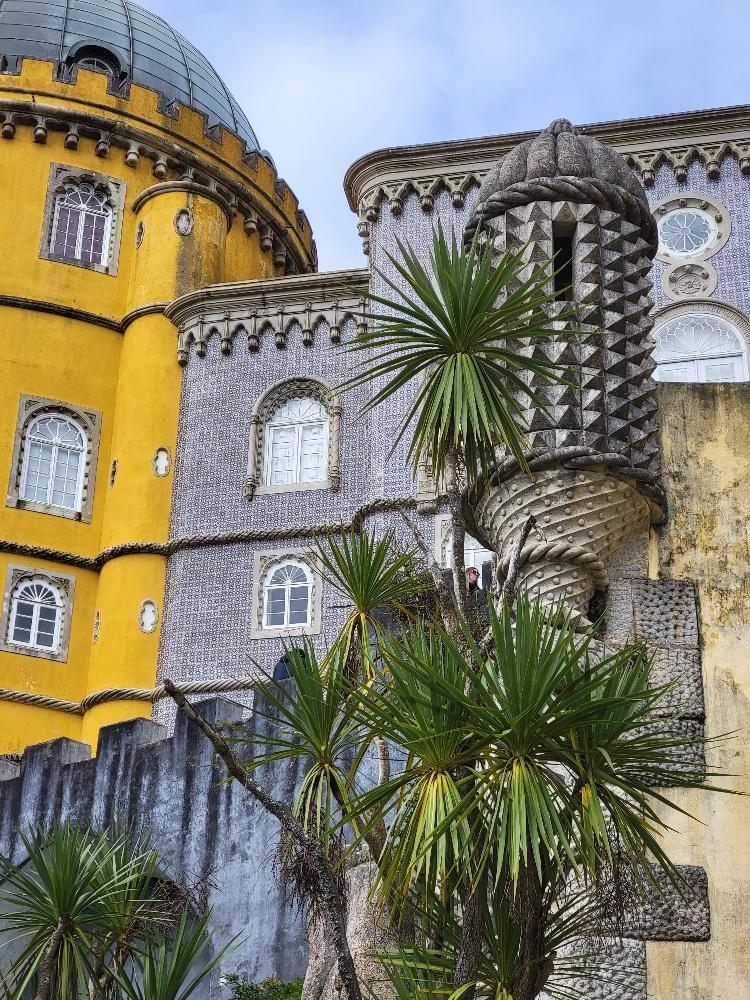 Instead we decided to pay for a grounds pass, to wander around the private park (something like 200 hectares) and minor adornments, then visit the Castle of the Moors, which dates to the 8th century.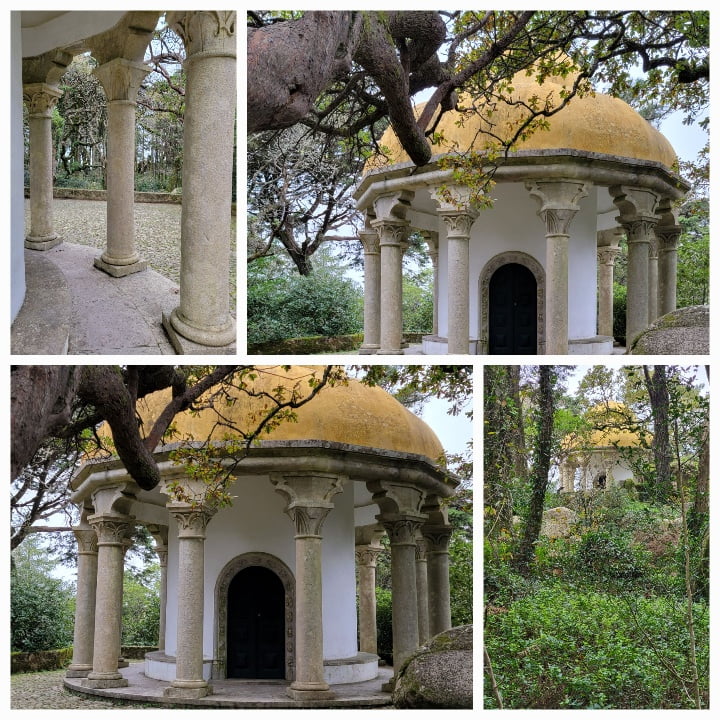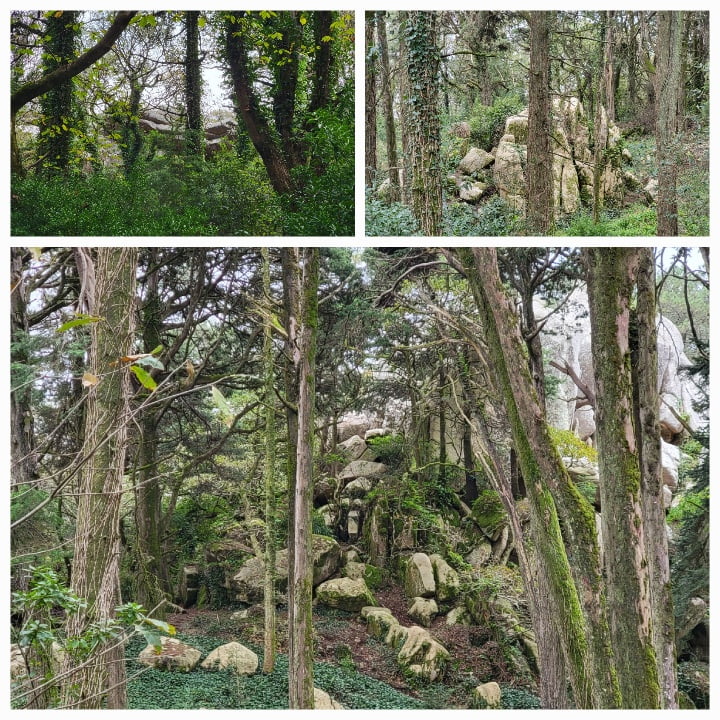 After wandering around the Grotto of the Monk and Lake of the Shell we made our way downhill towards the Castle of the Moors. The views over Sintra and the lands between Lisbon and the Atlantic, were spectacular.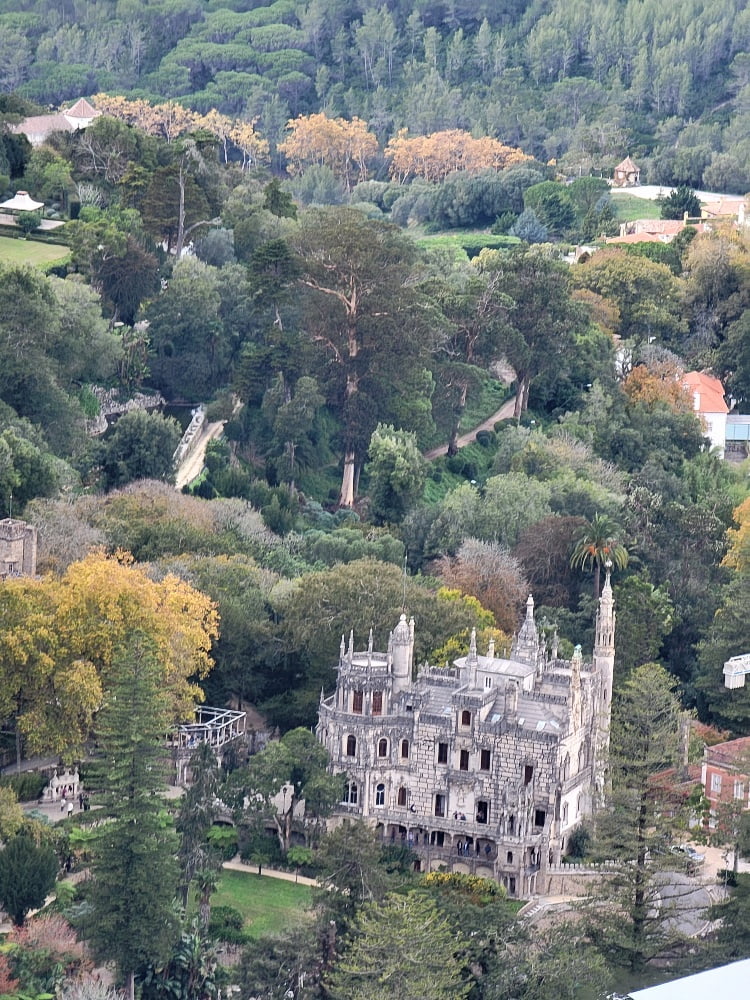 The Moorish castle, built in the 8th/9th century, before being taken by the Christians 1147, was an exceptional treat. As we were there, mist rolled in off the ocean; it was the Manderley of Rebecca crossed with Young Frankenstein. But despite the clouds, it was mild; we were both in a deep sweat by the end.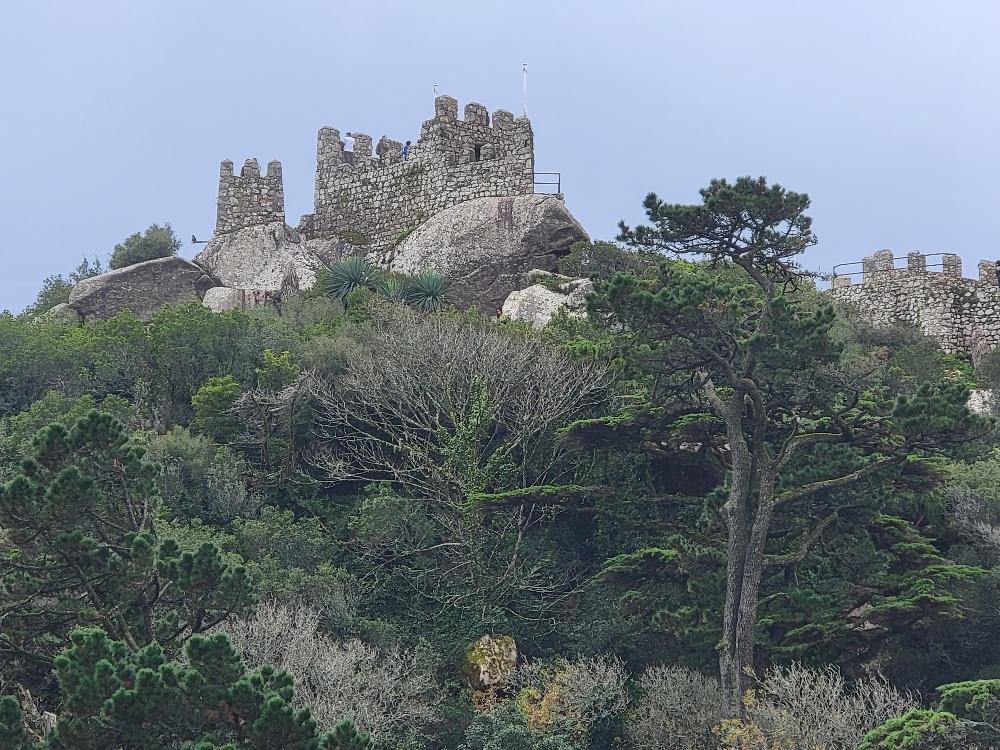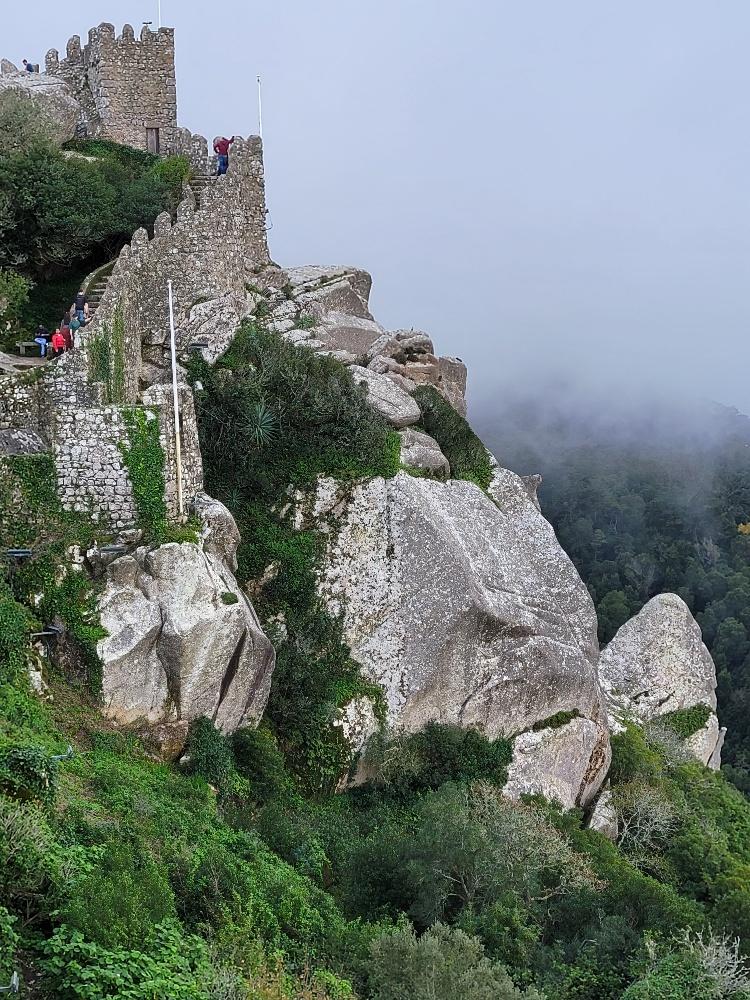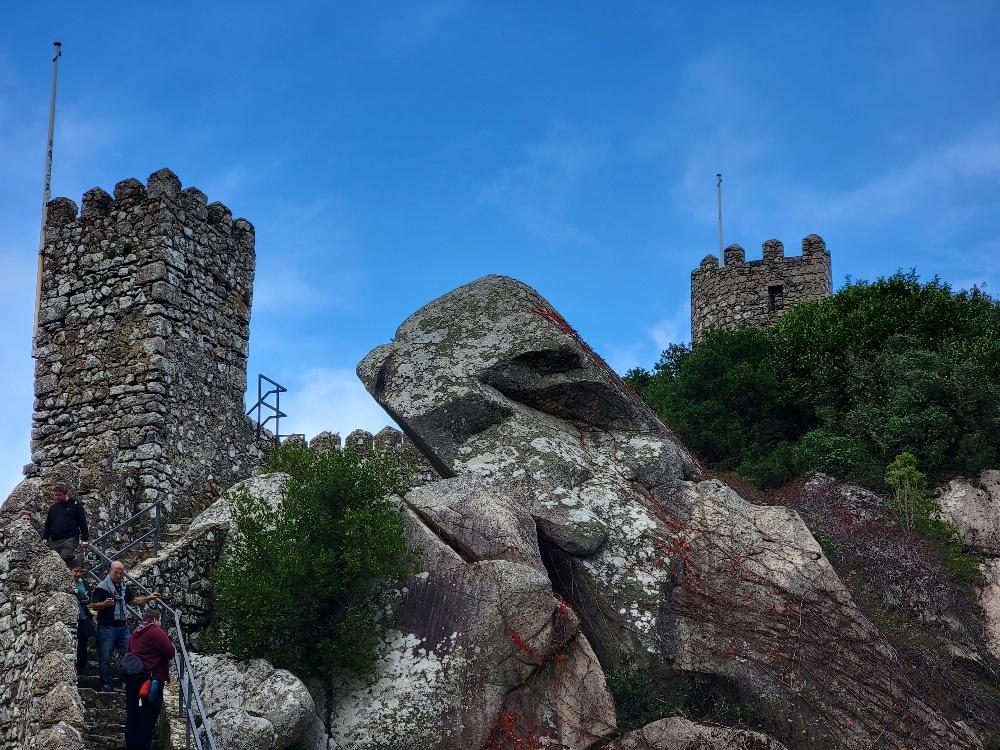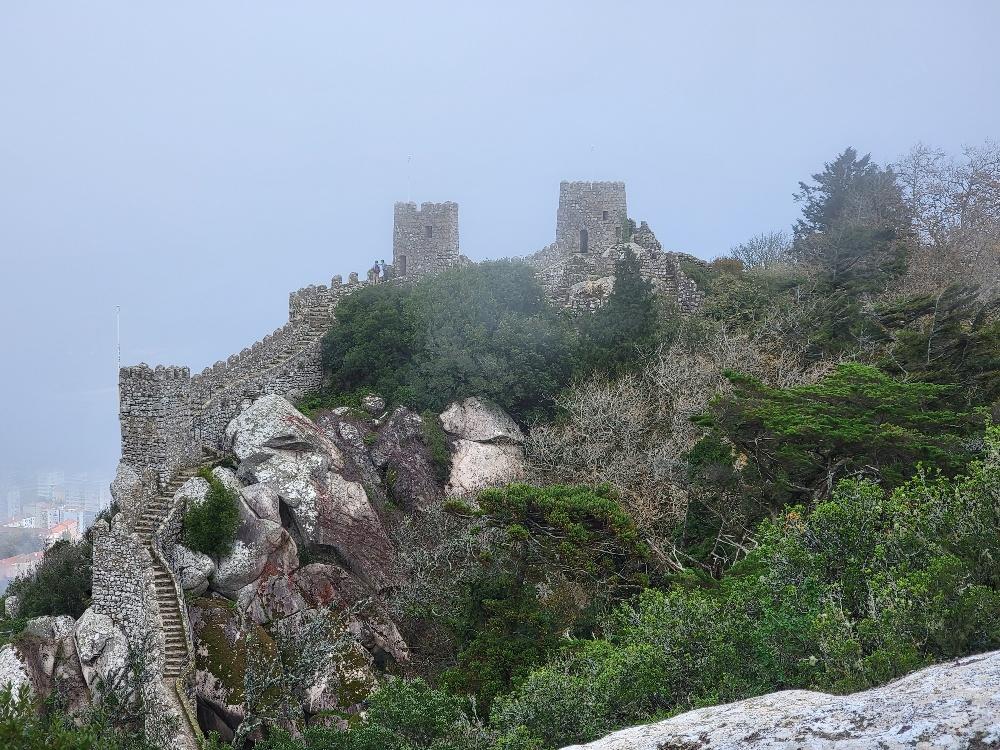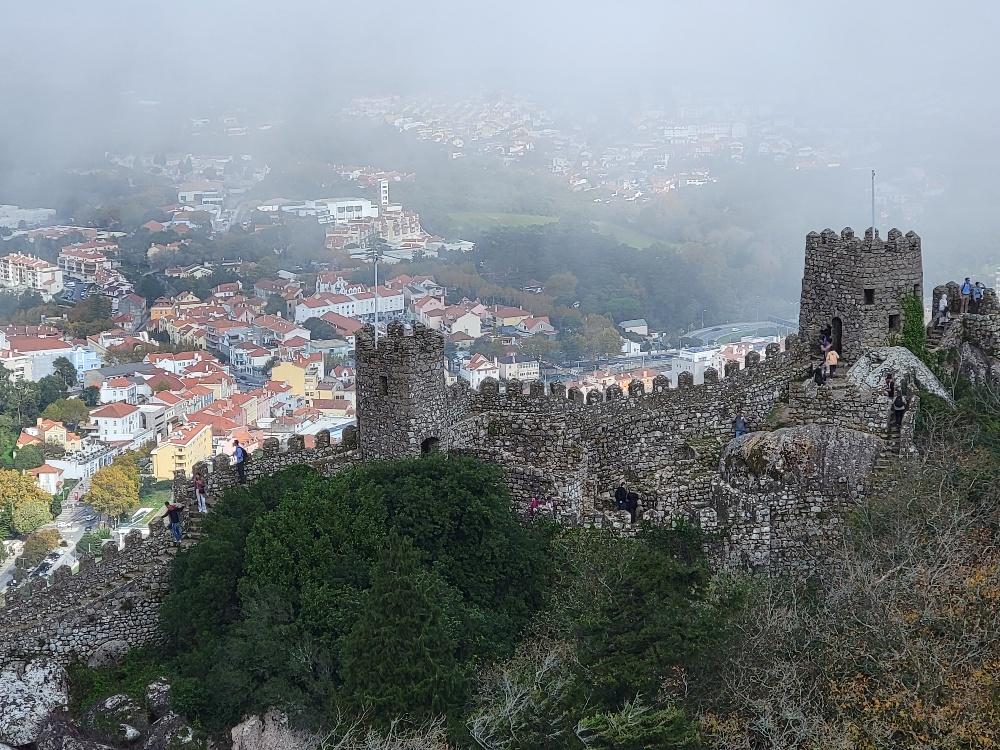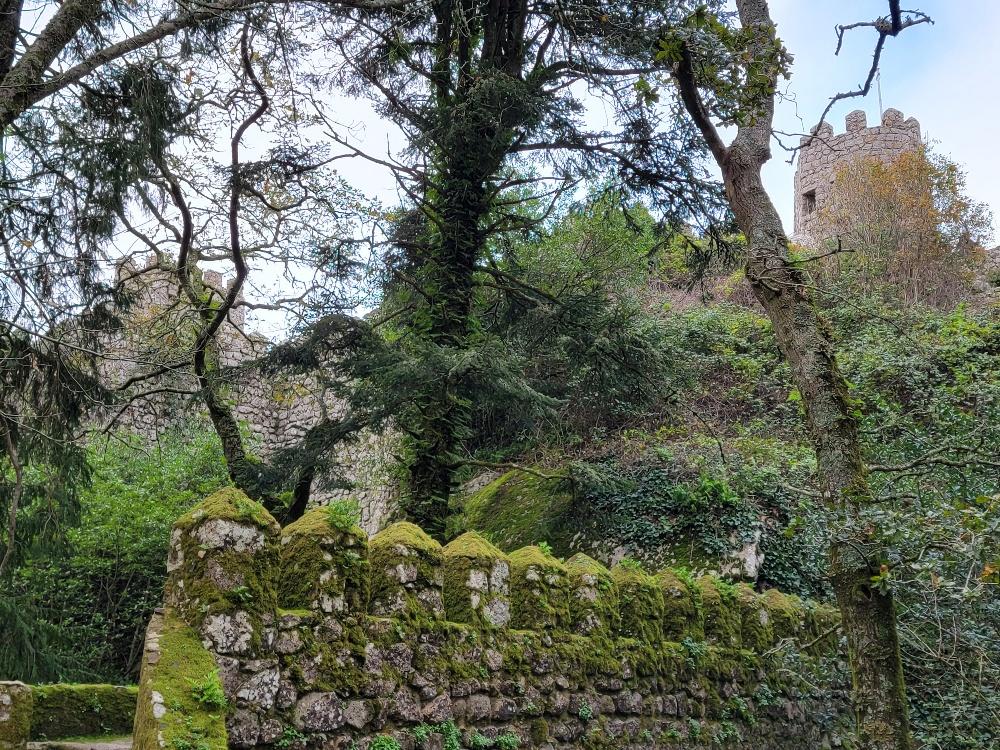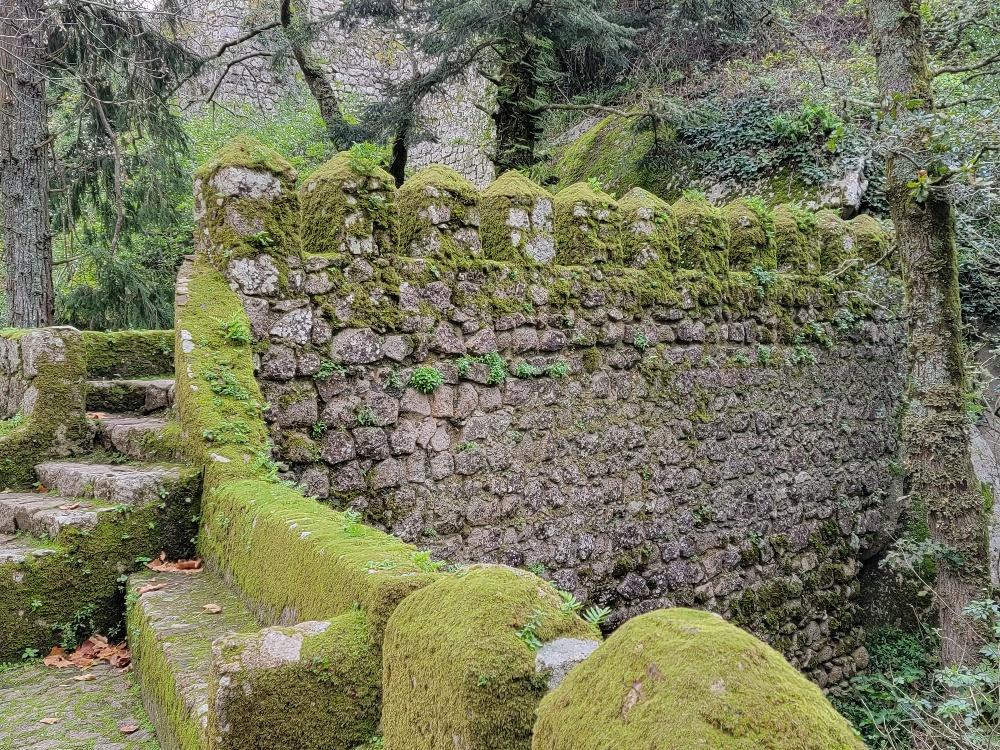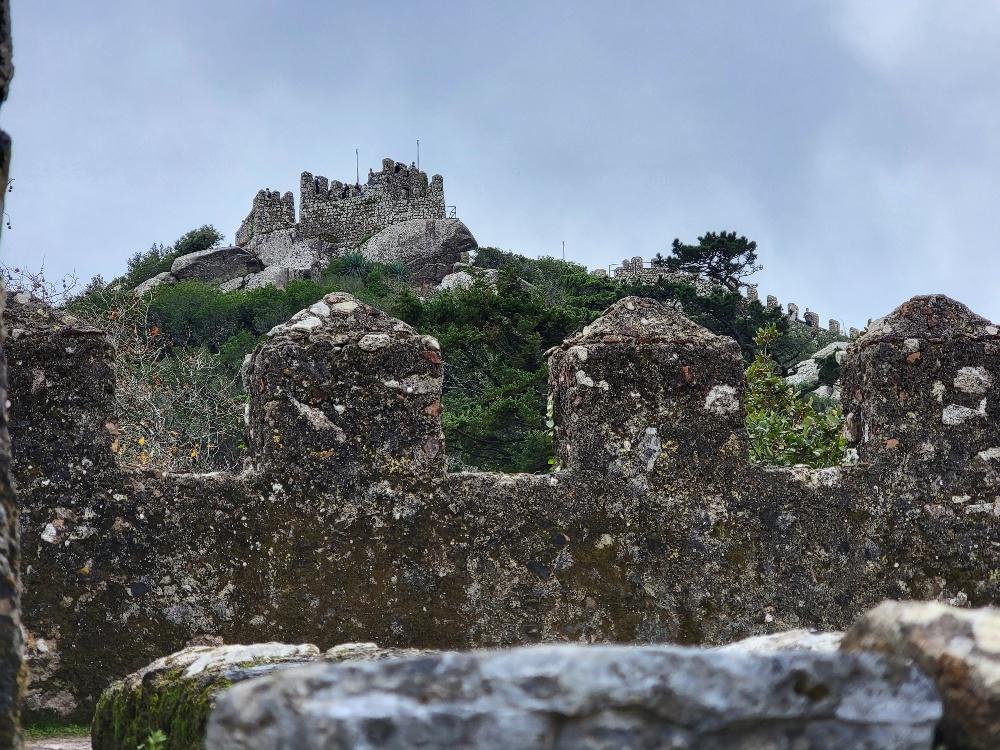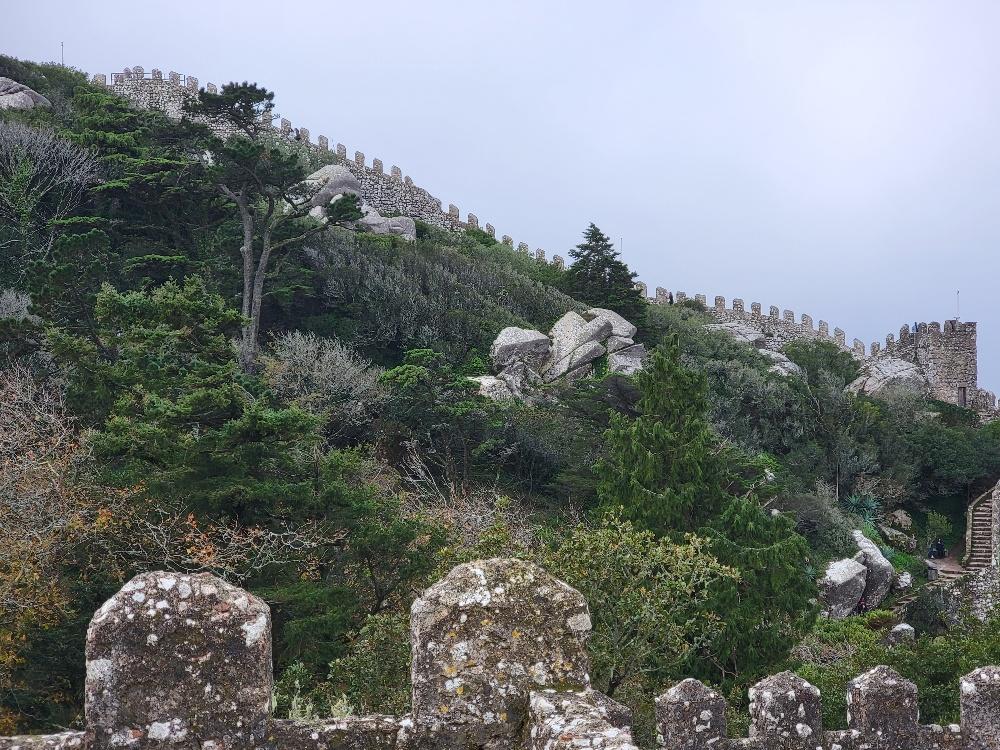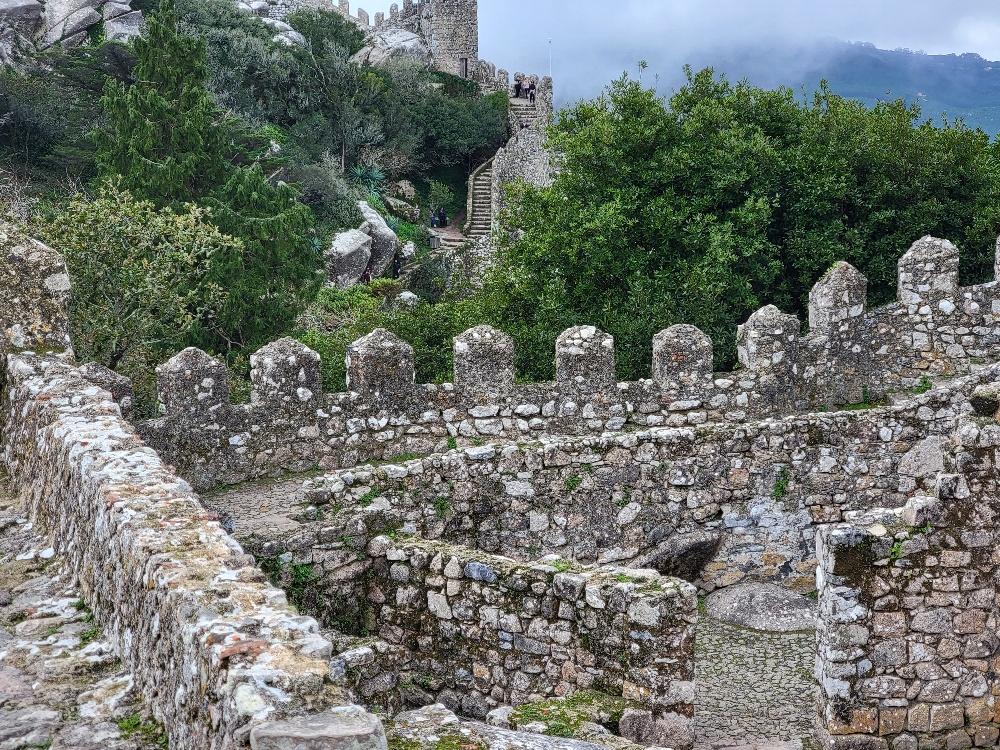 After several hours exploring the UNESCO Heritage site, we took the public bus down the mountain to the station, caught a train to Rossio, did a bit of city walking, then took some downtime before heading out to dinner. We had reservations at a Bon Appetit recommended place called Tasca da Esquina. It was a 35 minute walk from the hotel–all uphill. So we checked the bus schedule, and waited for a bus, and waited for a bus, and eventually a bus came. So, you know, we had better luck than Vladimir and Estragon…