Grapes, Oranges, Walnuts. Who Says Wall Tackle?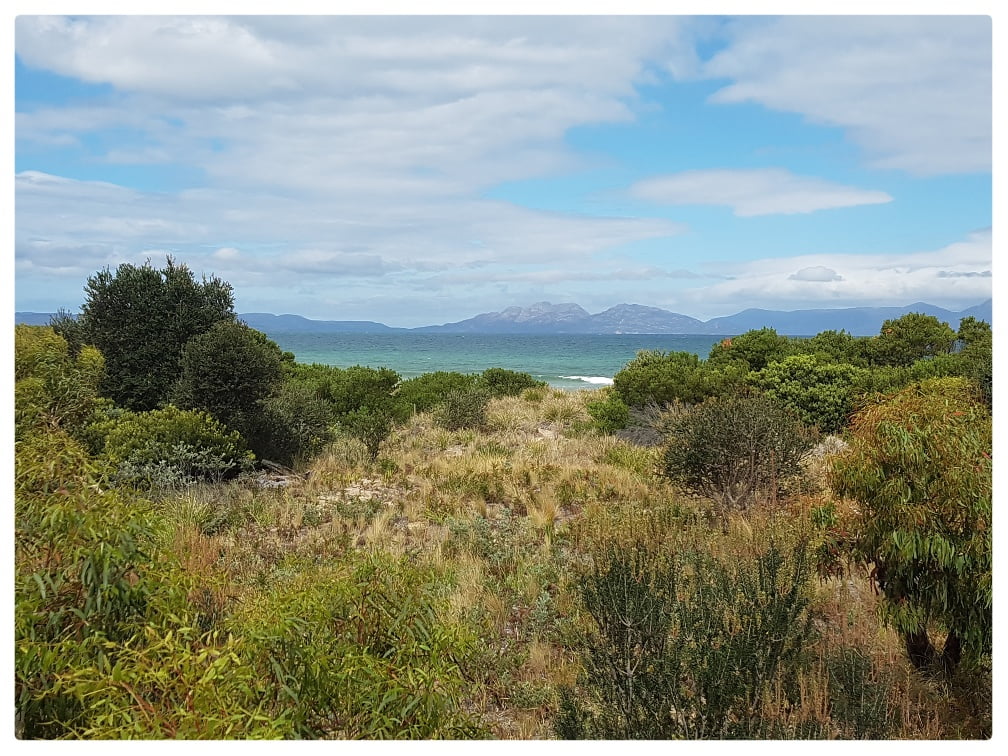 Gorgeous morning.  Spectacular.  Low 20s, light warm wind, just heavenly.  Pic above is view from the living room deck.  We had some breakfast then walked the beach barefoot for about an hour.  I was going to take a full on swim but having seen blue bottles (small blue jellyfish) on the beach, did more of a tot getting soaked in the inflatable dunk, and called it a day.  We checked out from our beach house just after 10.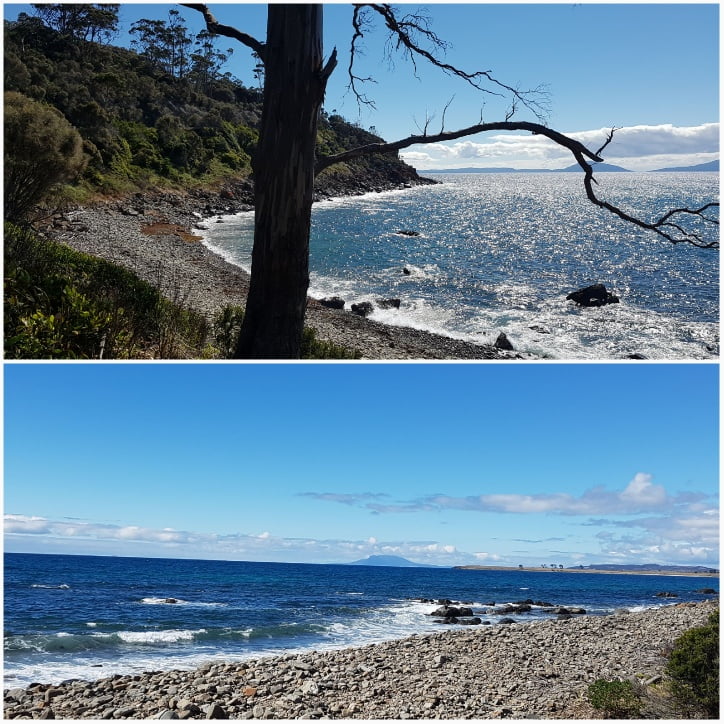 The drive south was mainly on the A3, a two lane highway with exceptional views of the coast, very northern California.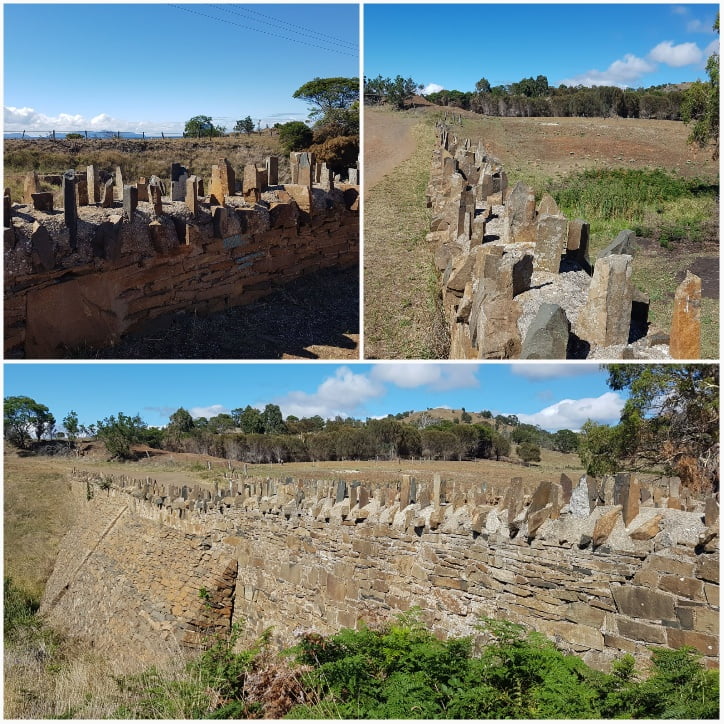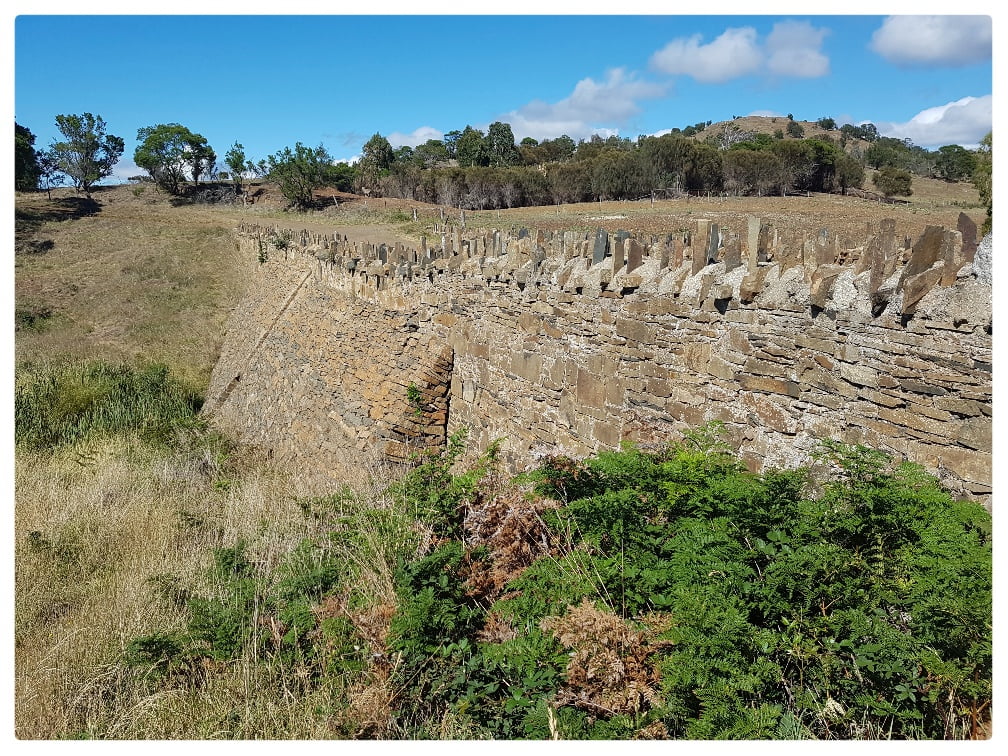 Not far out of Swansea is an old stone bridge called Spiky Bridge; it was part of a track laid down by convicts in the early 1800s.  Why the bridge has spikes no one knows, but it did keep cattle from jumping/falling off.  Cool relic of the old Australia.
Some of the signage along the way was, while not baffling, deserving of a second take.  For example: "Stop.  Revive.  Survive."  Or, e.g., Alert?  Stay alive."  And, "Secure Your Load.  Penalties apply."  Oh yes, finally, "Bush Watch."  That is not to mention the odd place names that brought a second take (e.g., Break Me Neck Hill and Bust Me Gall Hill; Wye River – because it's bigger than a rivulet–and even so I am leaving out The Nut).
SS read a factoid from a travel piece today: Tasmania has the highest road kill per capita of anywhere in the world.  I believe it.  You should have seen the death toll on the drive today.
We got into Hobart midday and took lunch at a market pier on the shore.  After that we were able to get early check-in.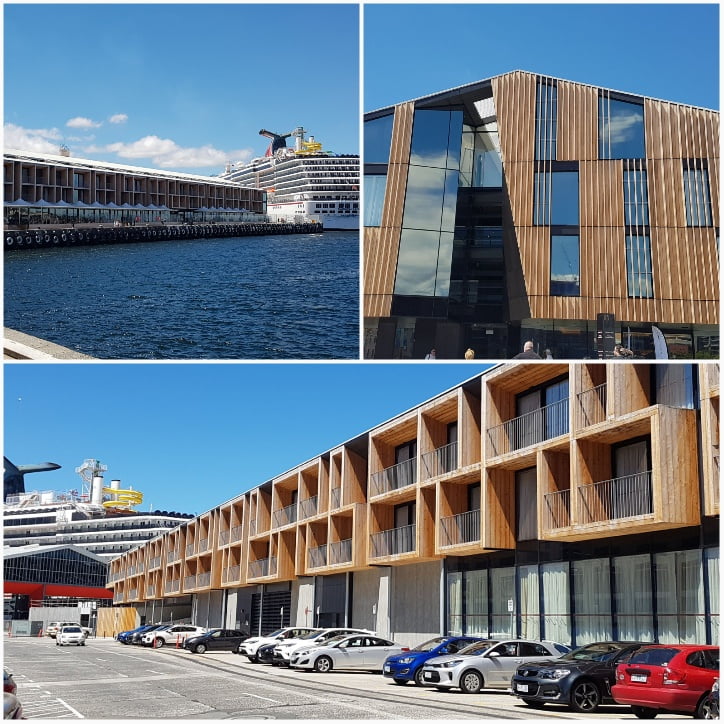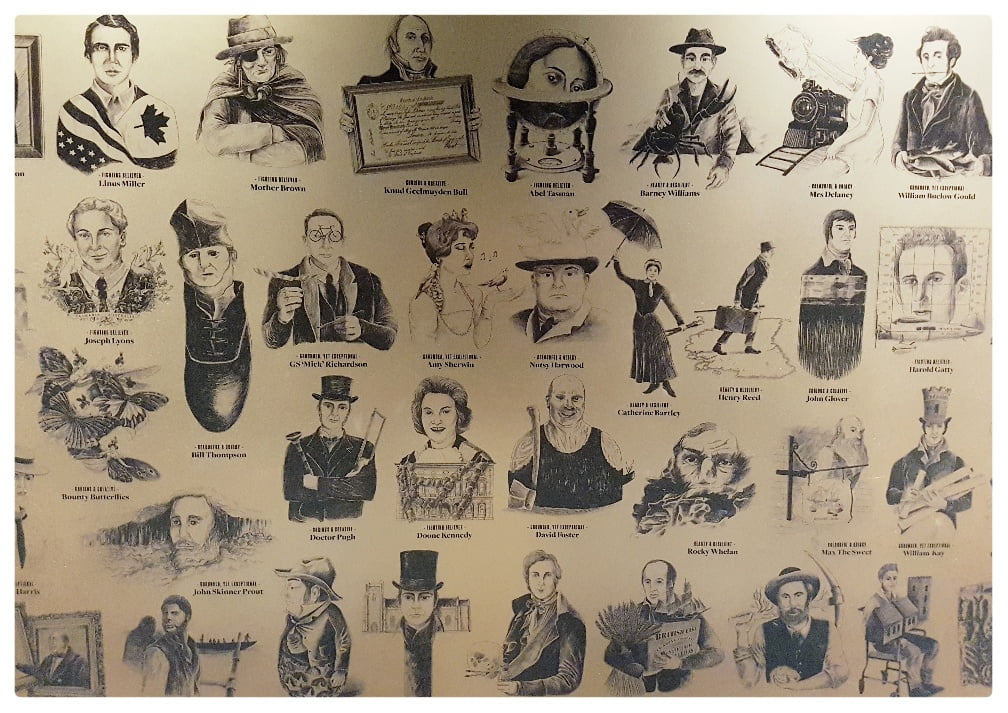 The hotel we're staying at is both a design statement and a heritage marker.  On the one hand, it's the most interesting reno/new build in the central business district, situated on a working pier.  On the other, it's a testament to all the heritage of Hobart (in fact, you can take a tour that explains each and every character enshrined on the guest room doors; pic above is a mural of them all). Carnival cruise monstrosity left mid-afternoon.  Wow was that a big ship.
Our door/room is dedicated to Patsy Maher, a boisterous Cockney who worked his way up from selling fruits from a donkey cart ("the orse") to selling at the Theatre Royal; his story is enshrined on the entrance to the room. Who says wall tackle was one of his lines, apparently.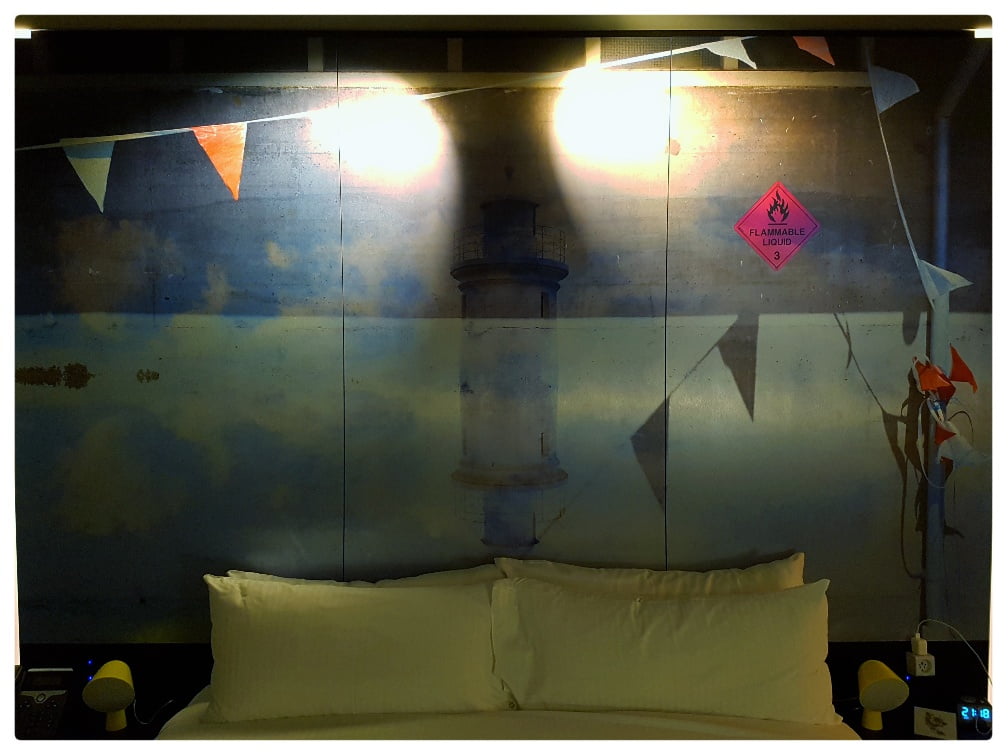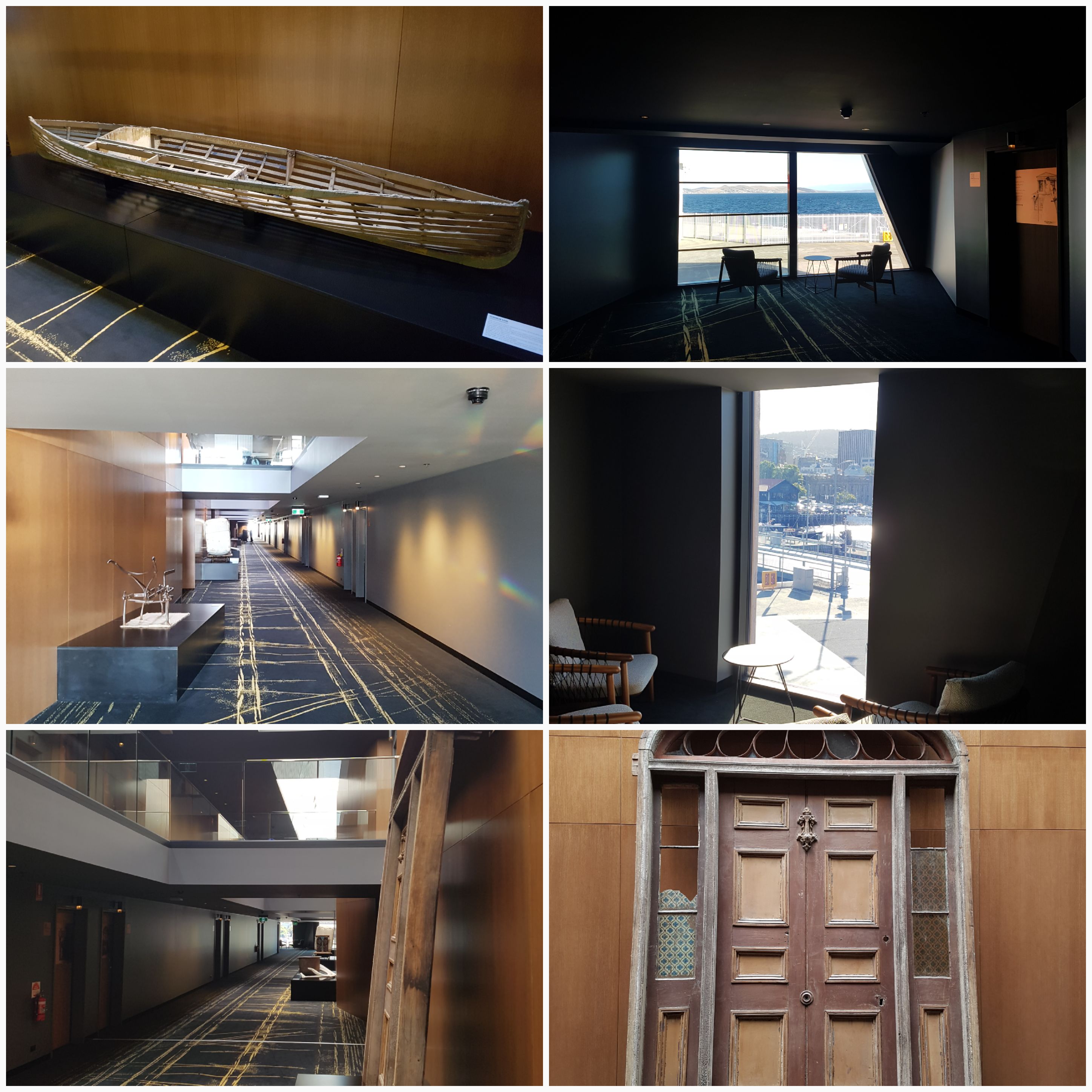 History aside (and as you can see, the common areas are brim full with local artifacts), this is a phenomenal hotel which I would give full marks to, and we've stayed at some swanky digs over the years.  We started by looking at Air BnB but found them expensive, not central, and most didn't include parking.  So we went the hotel route for Hobart and wow was that a great decision.  Ideally, a hotel offers comfort, convenience and spacious digs; this delivers in spades, modern, well-designed, cool, and in the thick of it all.  Complimentary valet.  Ever even heard of that?  You could fit a couple of bowling alleys down the corridor.  Nespresso, check.  Blue tooth Bose, check.  Whisper quiet at night.  As for the historical narrative that comes up in the elevator ("you will need to develop a manly chest if you want to compete with all the best") it's, um, er, quirky.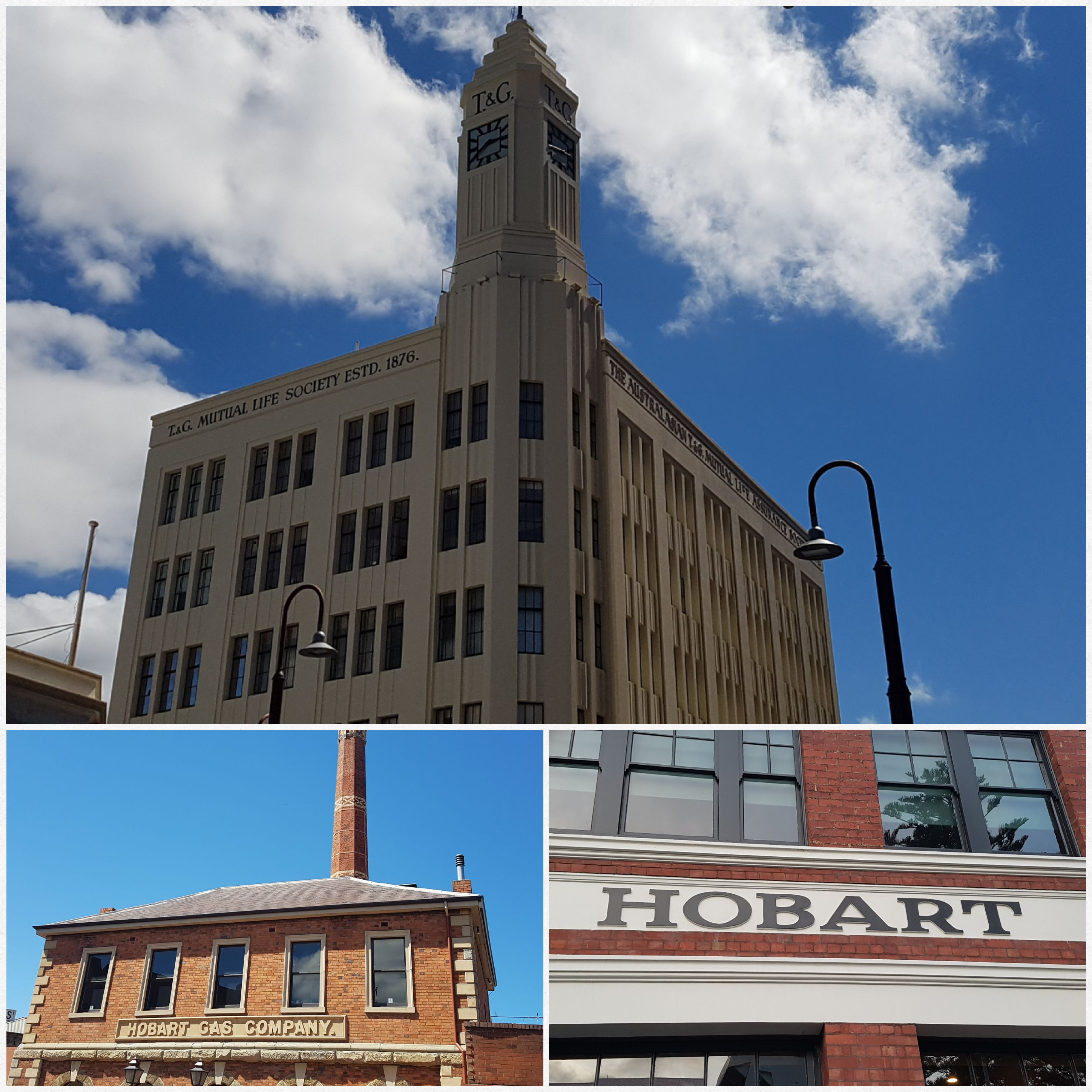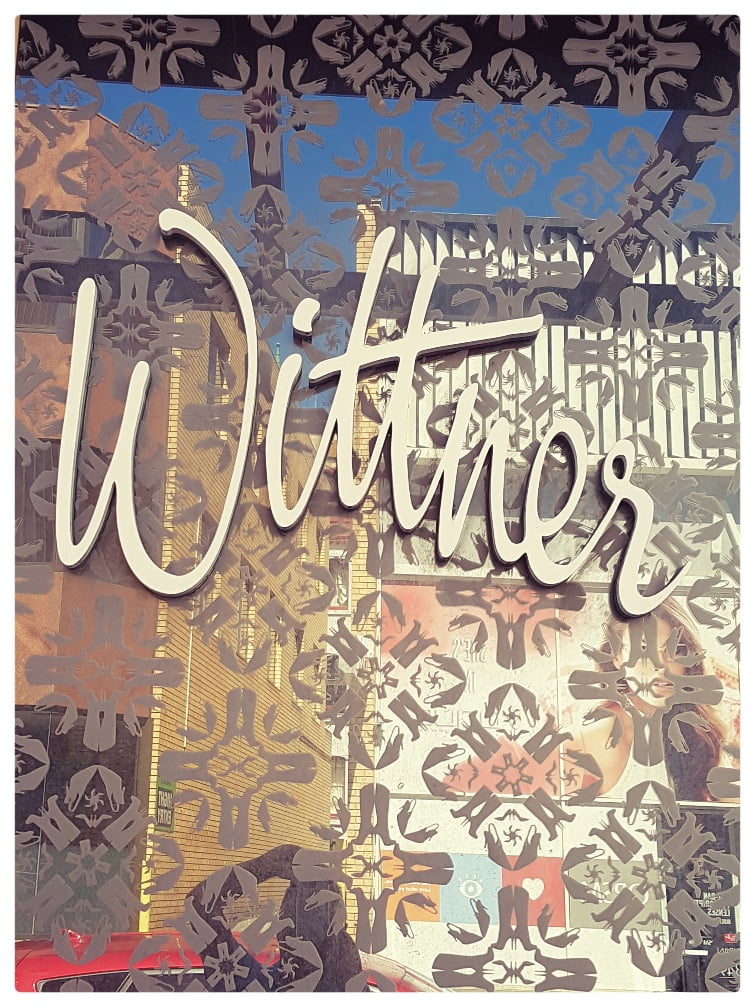 We had arrived early enough to catch the weekly market in the CBD, Salamanca; a fair representation of local artisans, foodies, farmers, antique dealers and kitsch peddlers.  A lot of fun.  Also, surprisingly, were a large numbers of indie brewers and distillers.  I had to refrain from taste testing the guy selling vodka and gin made from distilled sheep's whey—that's a recipe for what they call digestive upset.
We spent most of the glorious afternoon wandering around the CBD.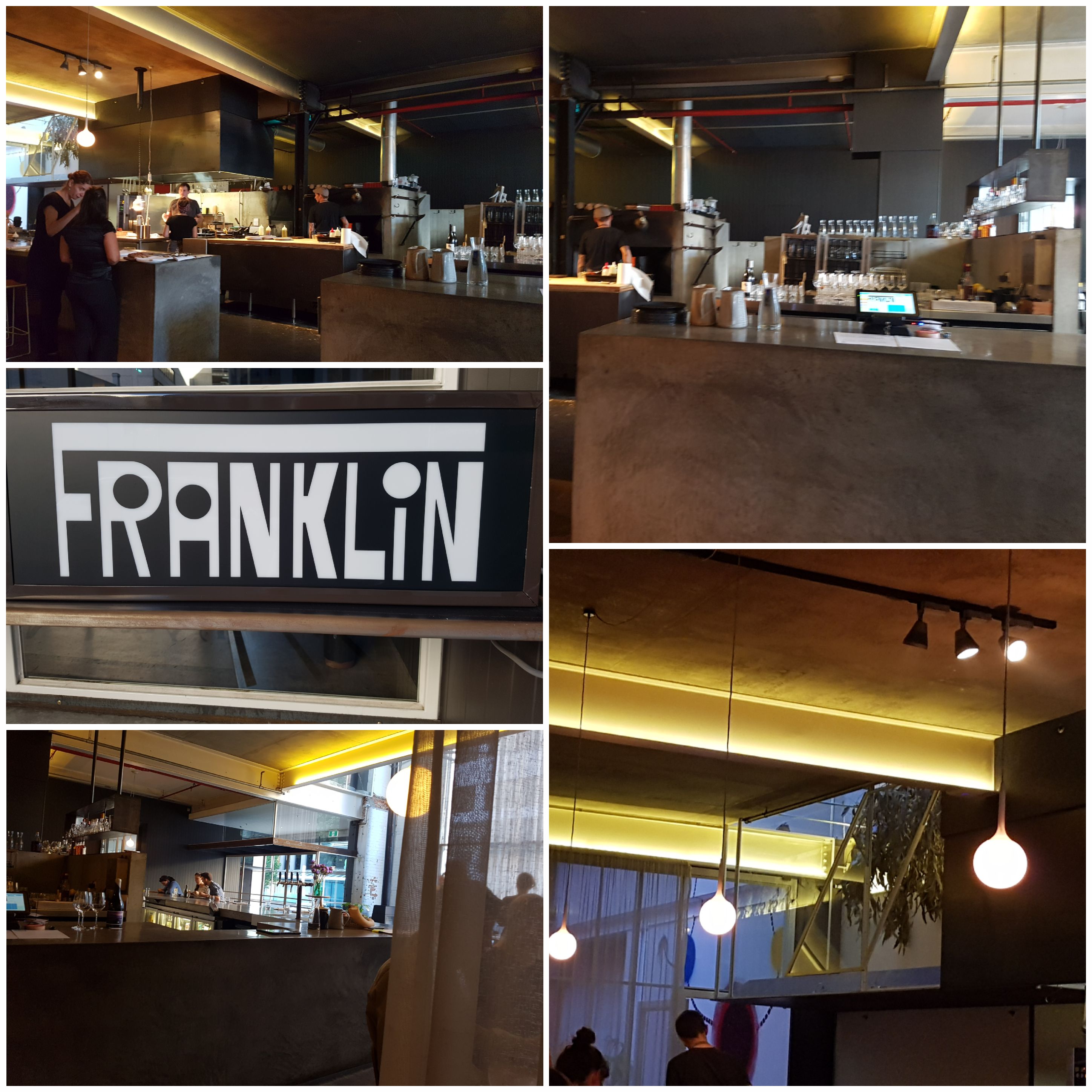 Our dinner was something of an event at a local outpost that rates as one of Australia's best restaurants: Franklin.  You know the kind of place: Reservations open up 45 days in advance and then disappear immediately.  And, yes, we reserved 45 days ago.  (Walk-ins get a stool at the bar, space permitting, and how cruel is a stool without a back?)
We had a pretty delectable meal without the touch of tweezers, foam or aimless drizzle, which passes for haute cuisine.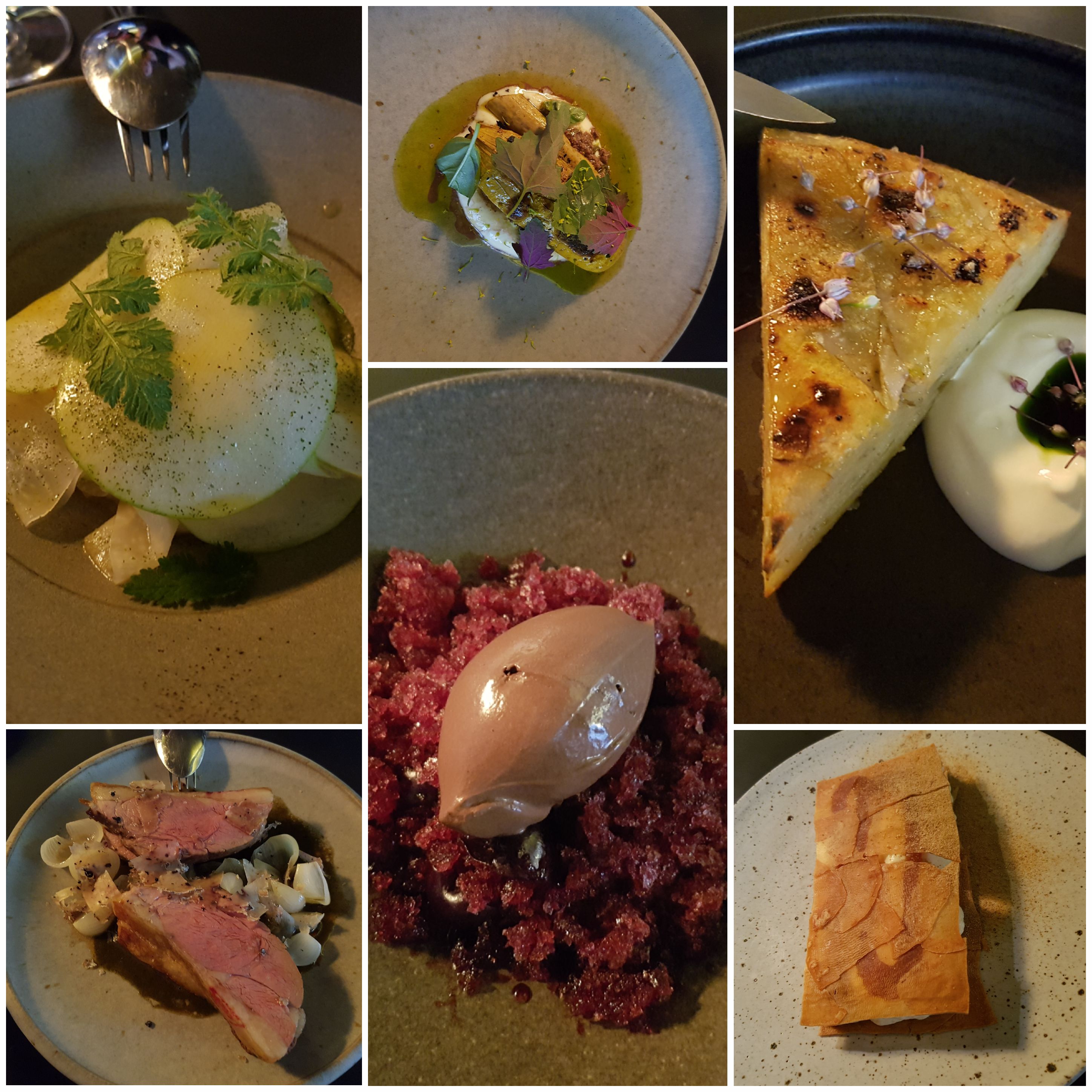 In this collage I have some mediocre pics of, clockwise, pickled kohlrabi on a delectable spiced tahini; wood smoked zucchini with a walnut pesto and lovage; a potato galette with ricotta; a delectable melt in your mouth buttery lamb which turned out to be a spit roast rump; and not one but two desserts.  Yes two!  The pics don't tell the taste story, but the first is a deconstructed cherry sundae with a cherry granita mixed in with marinated cherries (in season here), chocolate sorbet on top of a macaroon; and next to that a very strange dessert, paper thin potatoes crisped to a wafer, then sandwiched between brown butter mousse and a drizzle of salted caramel.  Hugely satisfying and not at all neurotically dissected nouveau-ish.  Sweetest part of all, no tipping in Tassie.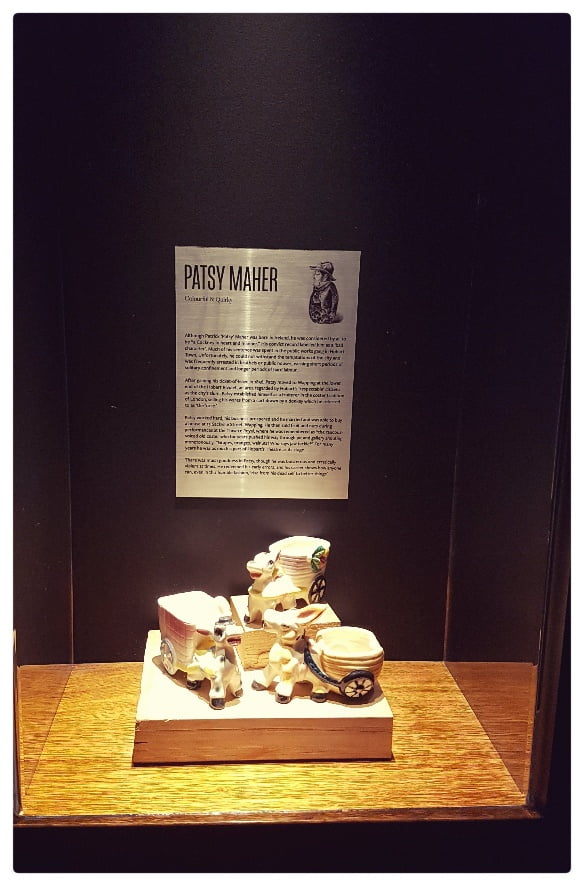 Each room has a display case with a themed exhibit.