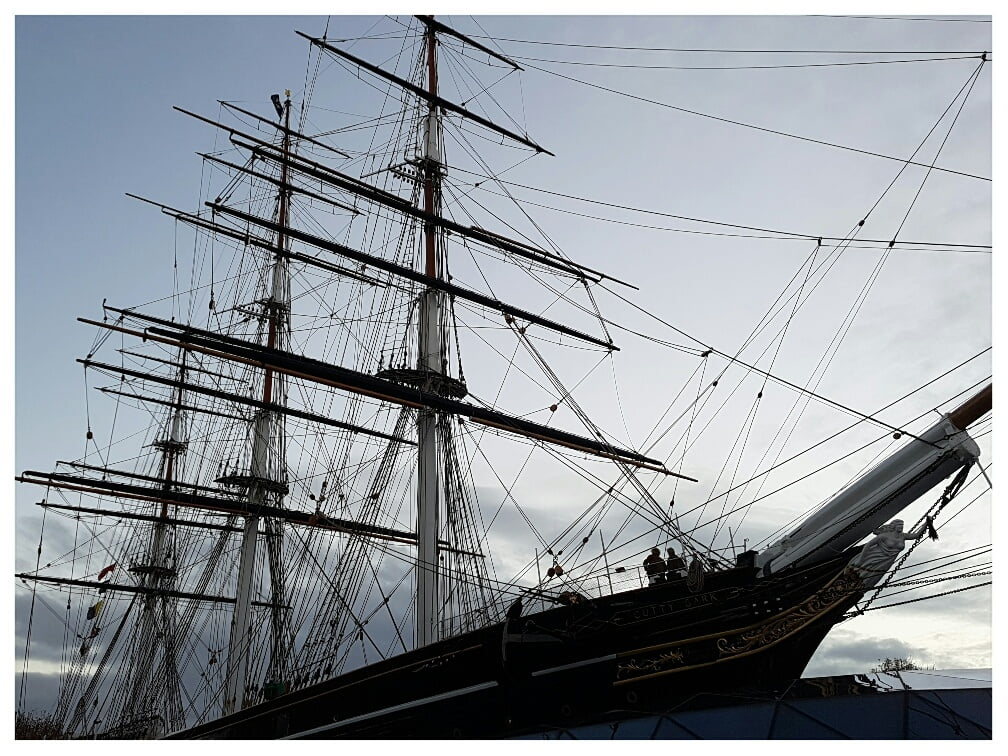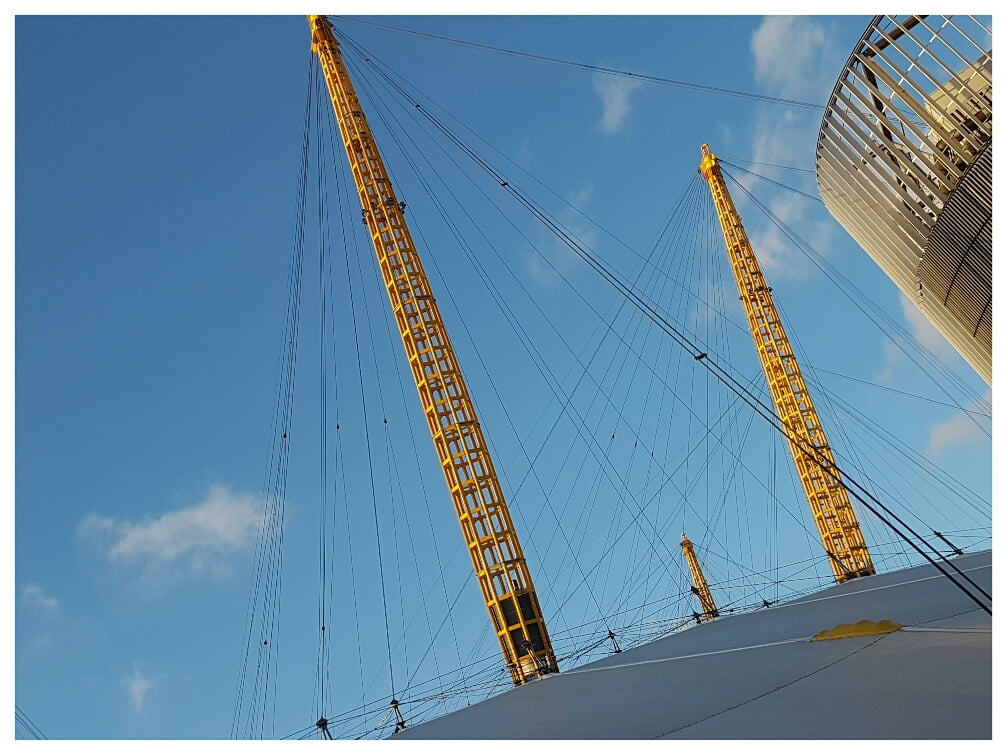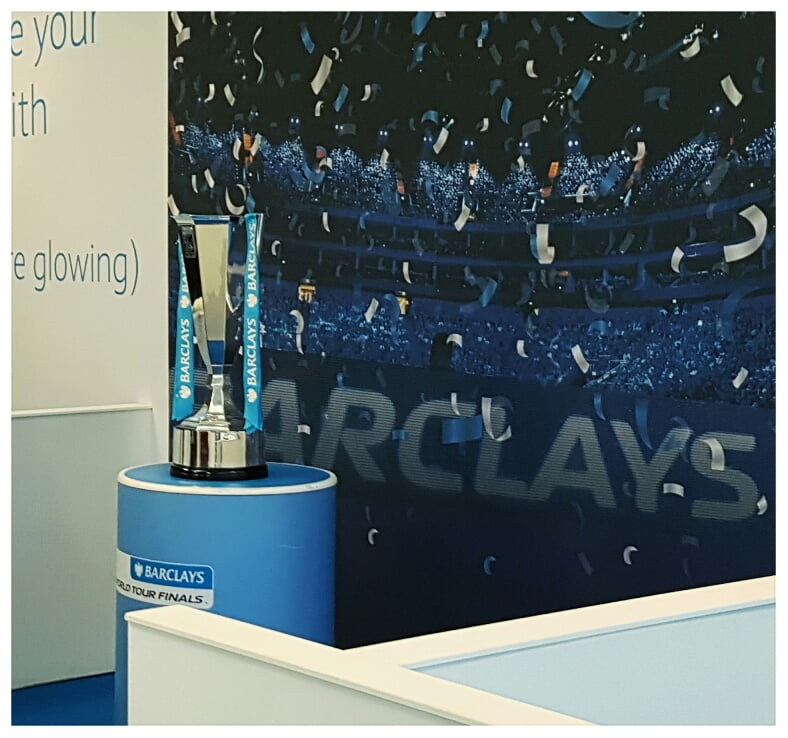 It was the second double double header of tennis.  The morning crowds were not as thick and testy as Tuesday: Monfils had dropped out of the tournament due to his lingering rib injury.  But at the year end event, they replace injured players.  So David Goffin (not next in line, Berdych would have been, but I guess he declined) played Djokovic.  The doubles match prior was a rather slim straight set effort.
I was seated next to some Germans, some very large German youth.  They had snuff.  Snuff!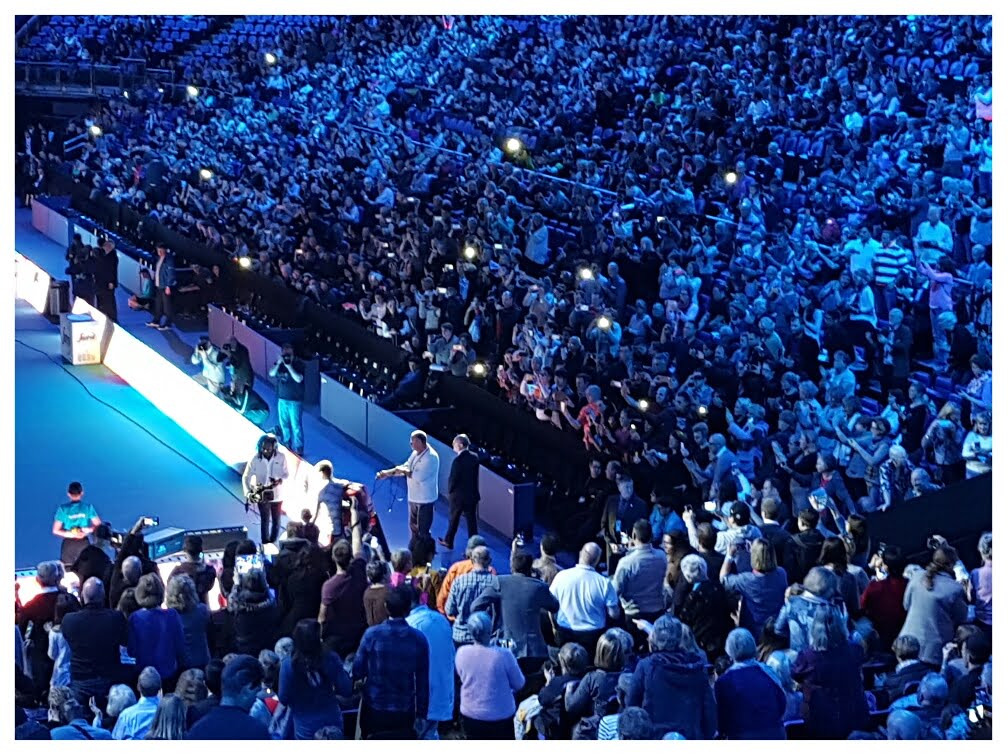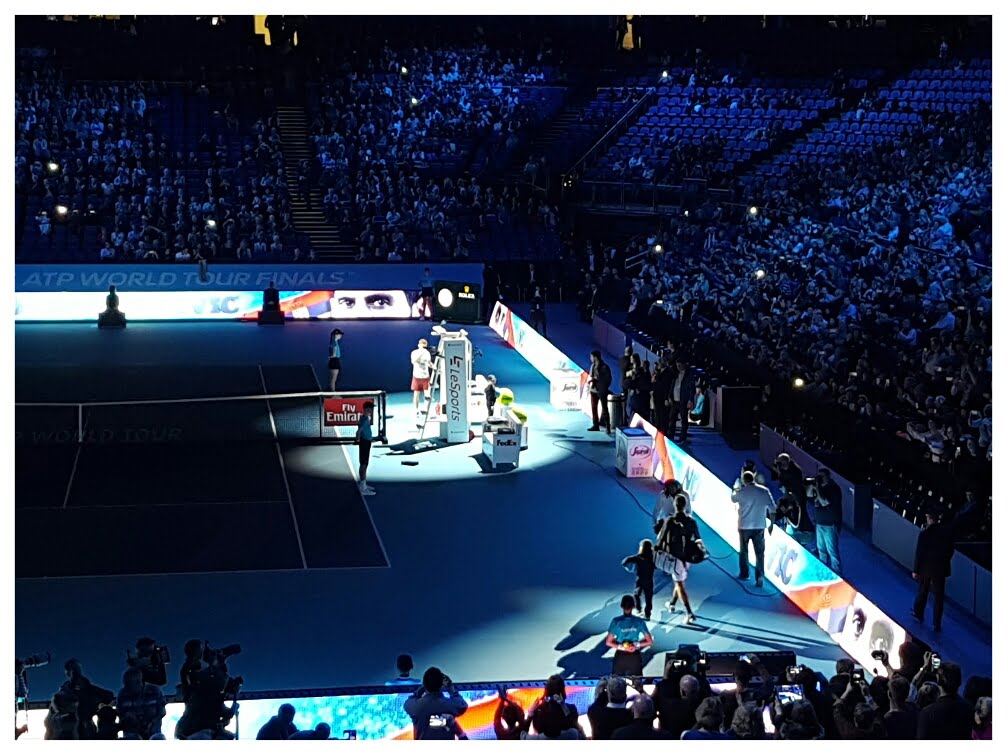 At just over an hour I'd like to write that the match was a clinic.  But it wasn't; Novak made several double faults and shot wide of the mark on numerous occasions.  However, as is often the case on the ATP, lesser players cower on the court with him.  Goffin simply couldn't rise to the occasion.  An hour seven; we could have been watching first round women's tennis at a Grand Slam.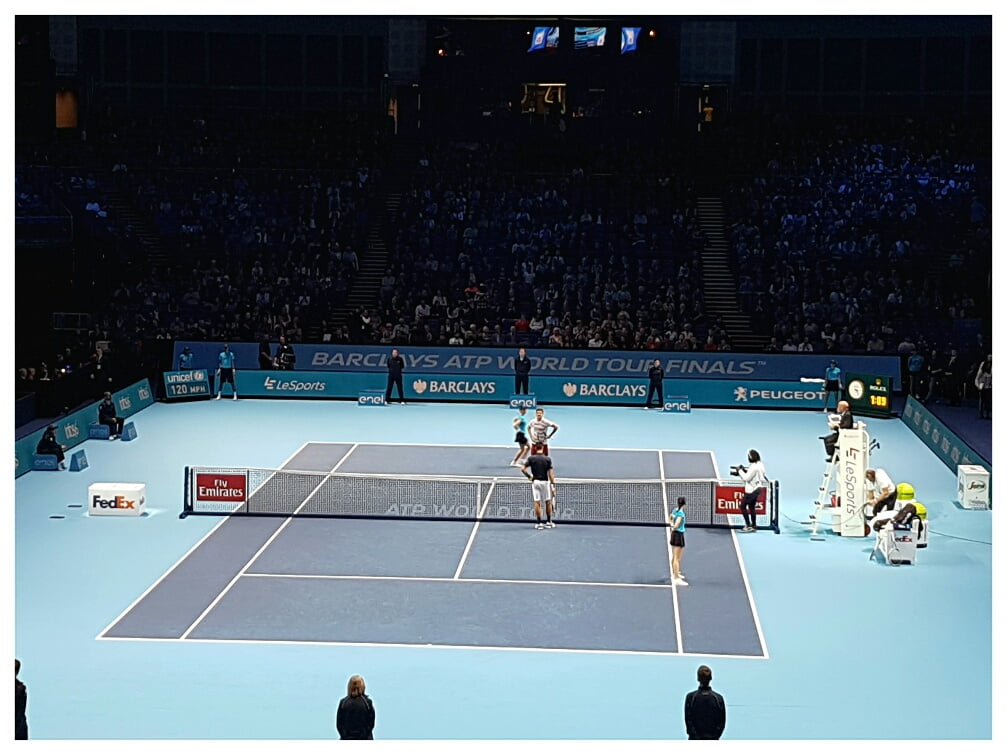 I might add that for his hour and seven minutes, David Goffin took home a paycheque of $179,000 USD.  Ouch.
There was still plenty of time between the day and evening matches; on a whim I took the clipper to Greenwich, wandered around for a spell, had a light nosh at a wonderful bakery called Paul Rhodes, then a spot of rain set in so I bussed back to the 02.  I can think of someone else who would have just taken a nap.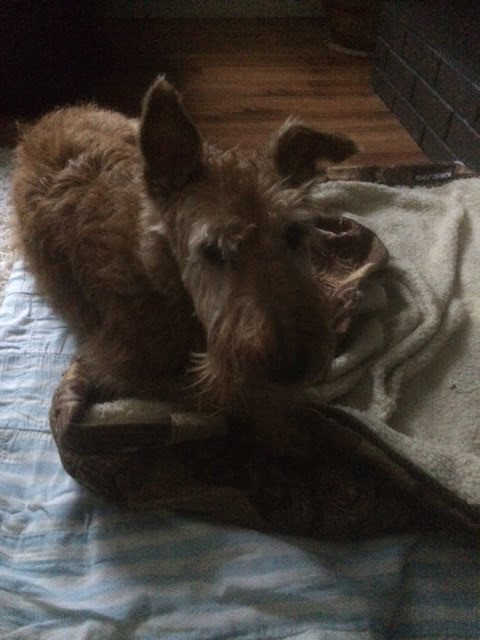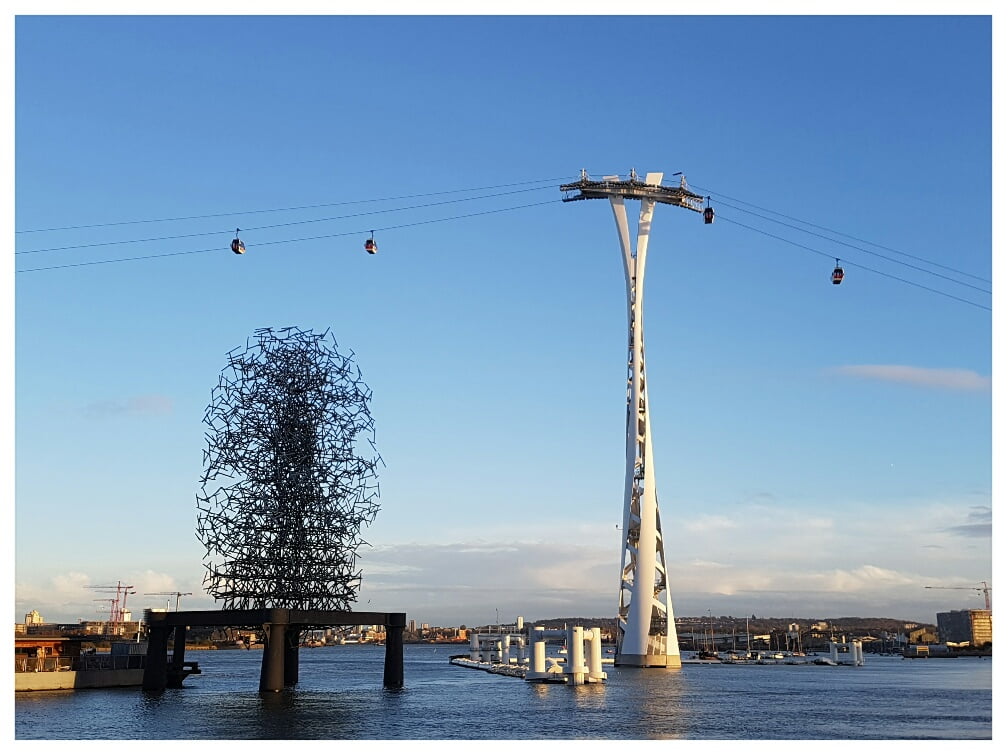 The evening doubles session, Dodig/Melo vs. Murray/Soares was actually enormously watchable and would have gone to a third set if doubles had a third set but instead they go to a 10 point tiebreaker.  Game, set, tiebreaker, Murray/Soares.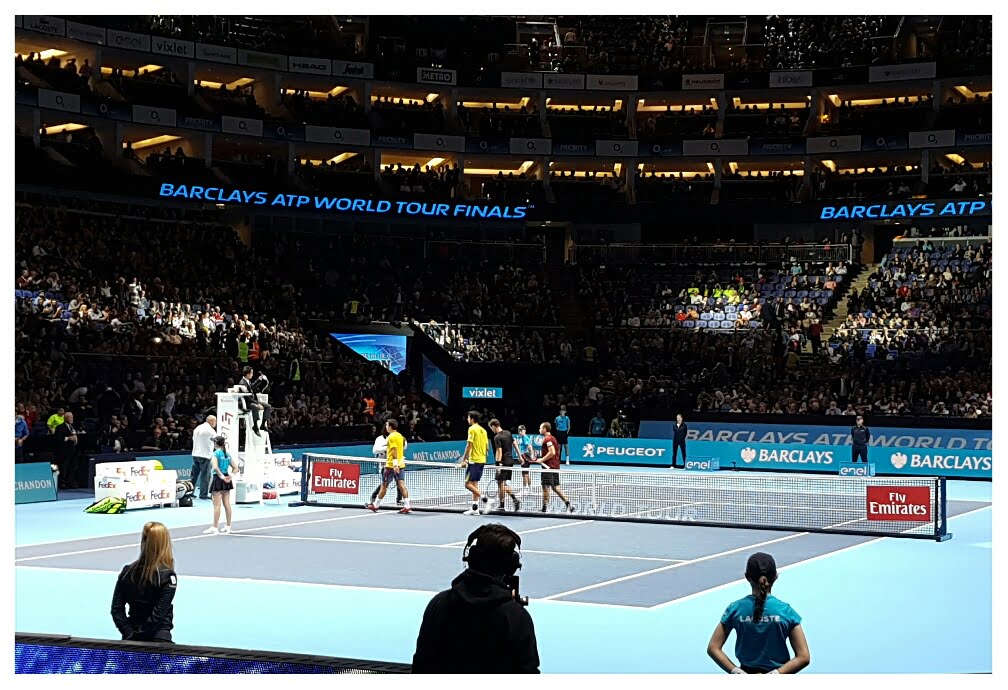 Milos took some practice time on the main court before the doubles.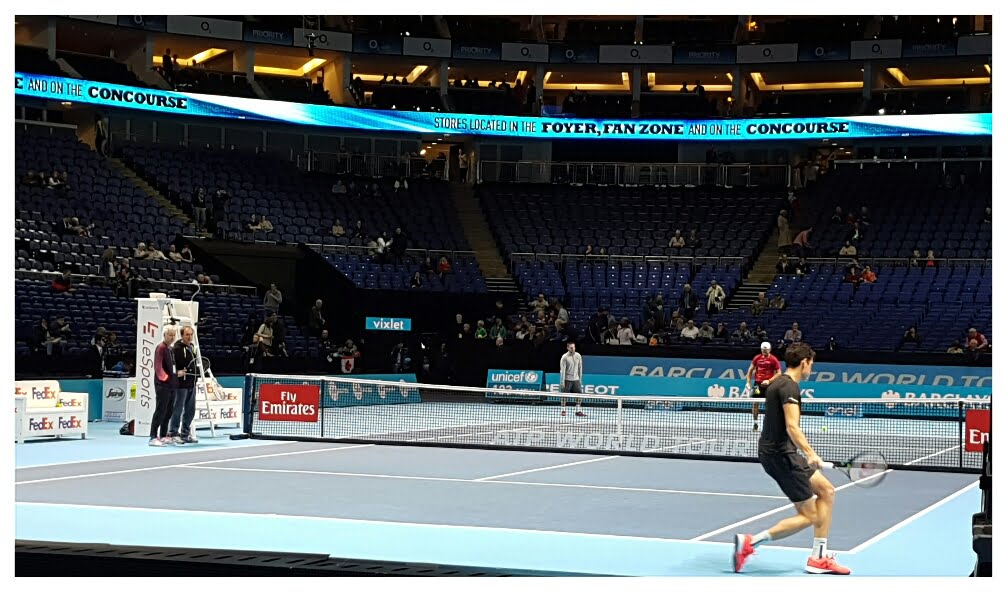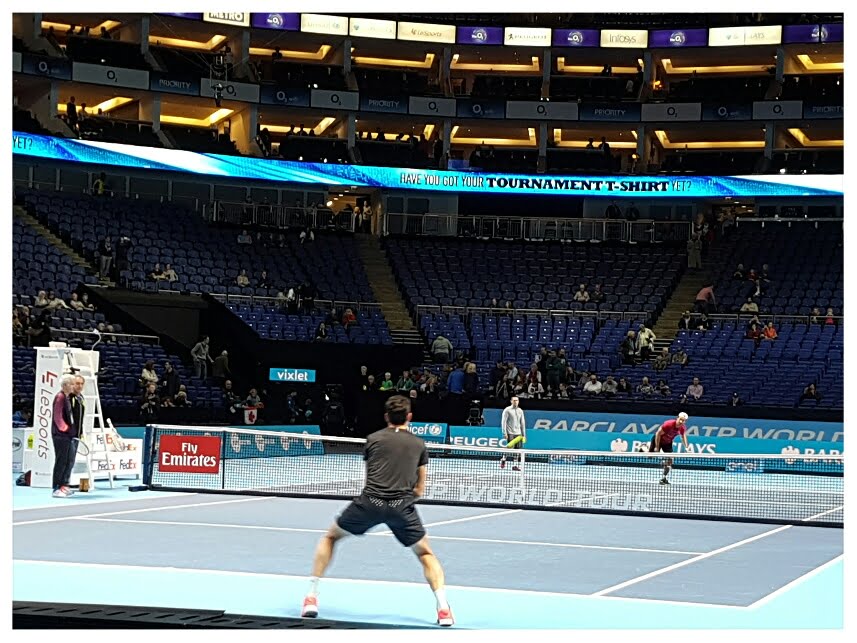 On Tuesday the 20,000 people or so loved Raonic.  He could do no wrong.  On Thursday night it was all about Thiem.  It's true what they say: the British really do root for the underdog.  Thiem is a great player and will win a grand slam or two; his serve this year has become refined and a weapon.  But he's still nervy and uneven and in two longish unpredictable sets Milos sailed into the semi finals.