Sunshine Enough to Spread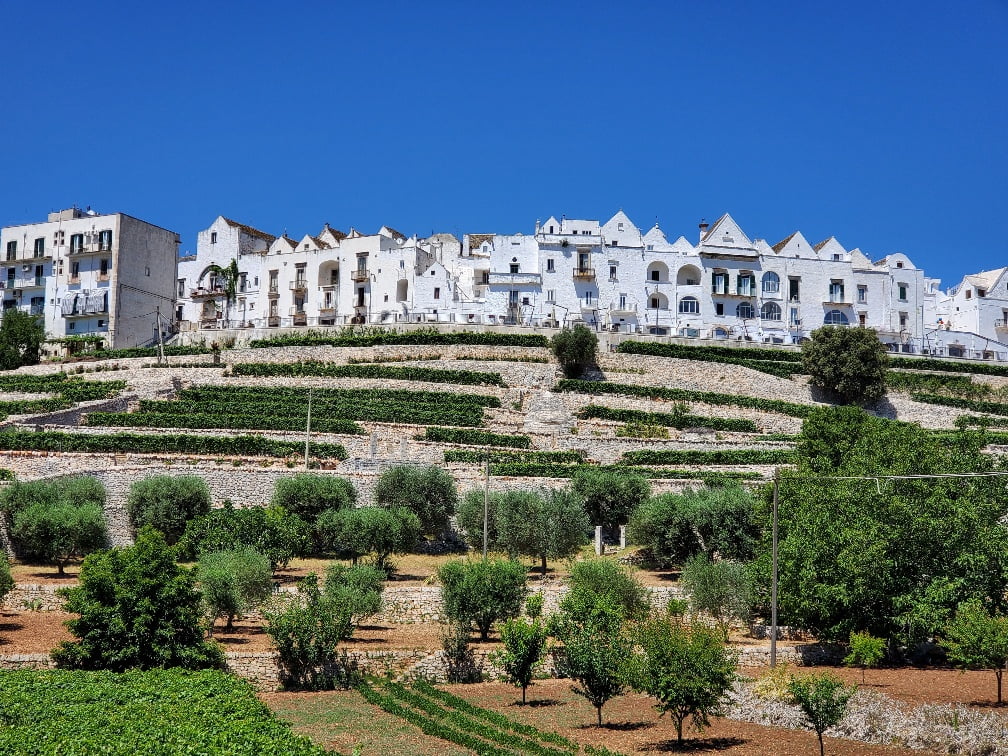 We decided to go to the beach. But which beach? SS found a decent lido nearby with a website; they had a bar graph which showed typical client traffic, hour by hour, in real time. At 8 a.m. on a Sunday the bar graph was throbbing. Throbbing! Ain't that kick in the head. It is for all intents and purposes July and the full on tourist season is full on so we reconsidered Sunday at a beach. Instead, we decided to visit a few local towns in the hills to the west. We set out to Ostuni just before 9 a.m.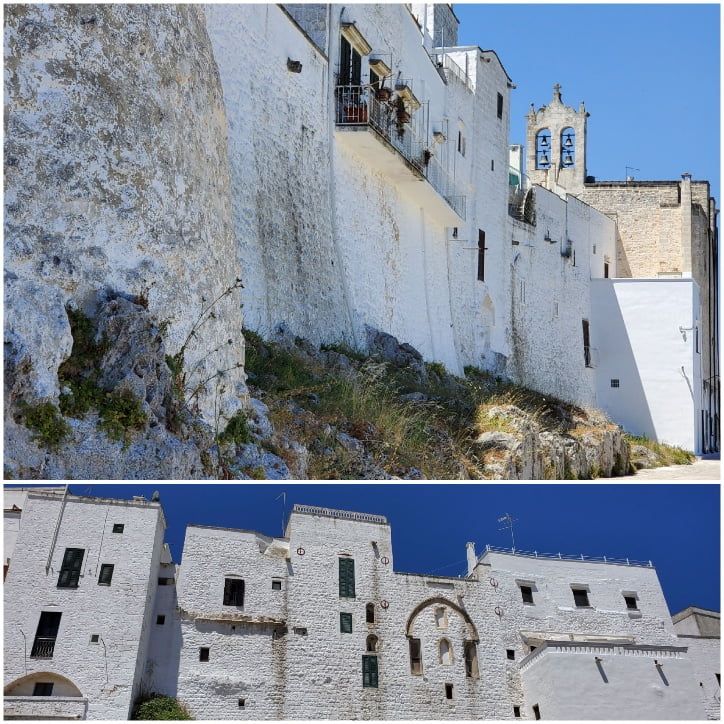 Our first hurdle was a traffic jam on the autostrada. Given that we'd witnessed a Fiat Punta being demolished by a semi the day before our concern was that we'd be bumper to bumper for hours. But no, there was no accident per se, there were simply hundreds and hundreds of cars taking the exit to the beach, and the beach exit was jammed, and the overpass was jammed, and the beach parking lots where jammed, and it all spilled back onto the highway. Once we headed west it was easy going.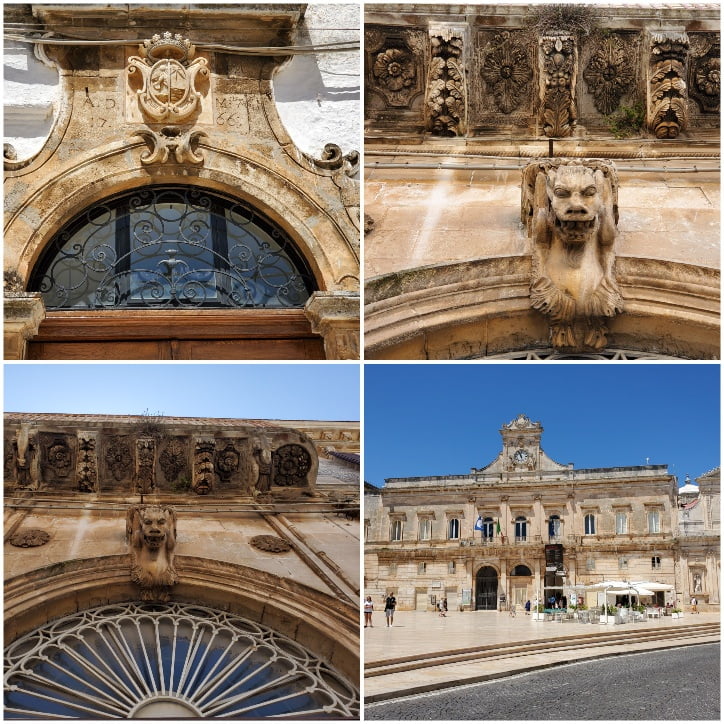 Ostuni is a white washed hill town, once a fortress, which is charming and beautifully situated with views to the Adriatic over olive groves and a steady stream of tourists that follow a well-worn path past churches, stalls, cafes and buskers. A little tiring when visiting becomes a queue, but 10 meters off the "recommended route" it's more than lovely.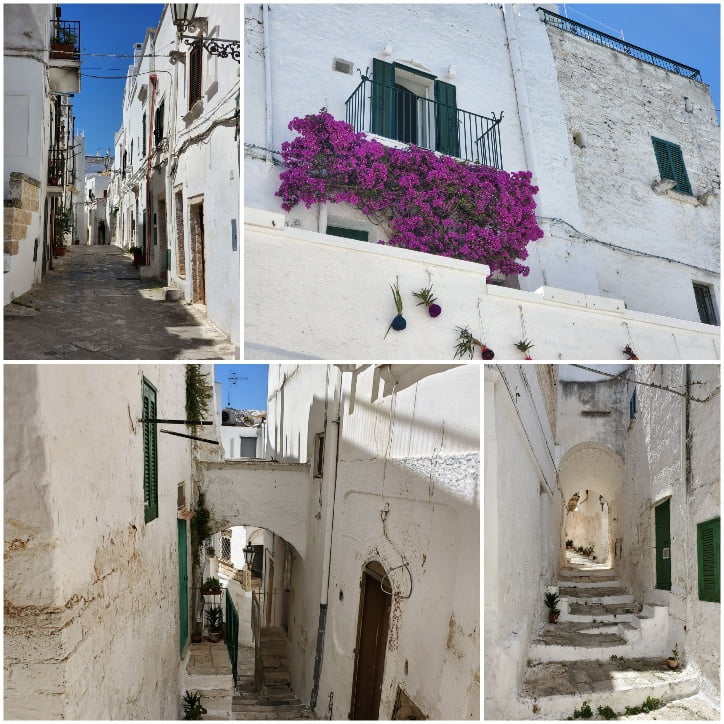 We spent a fair bit of time wandering, navigating/avoiding tourists, wending our way down less worn routes; it seemed stairs were a deterrent to most so we took a few dead ends just out of curiousity.
The duomo. Any surprise there's another significant duomo? Dedicated to the assumption of the Virgin Mary, the 15th century cathedral has an unusual gothic-byzantine-Romanesque façade. I am a bit "churched out" but SS went in and I've included some of his shots.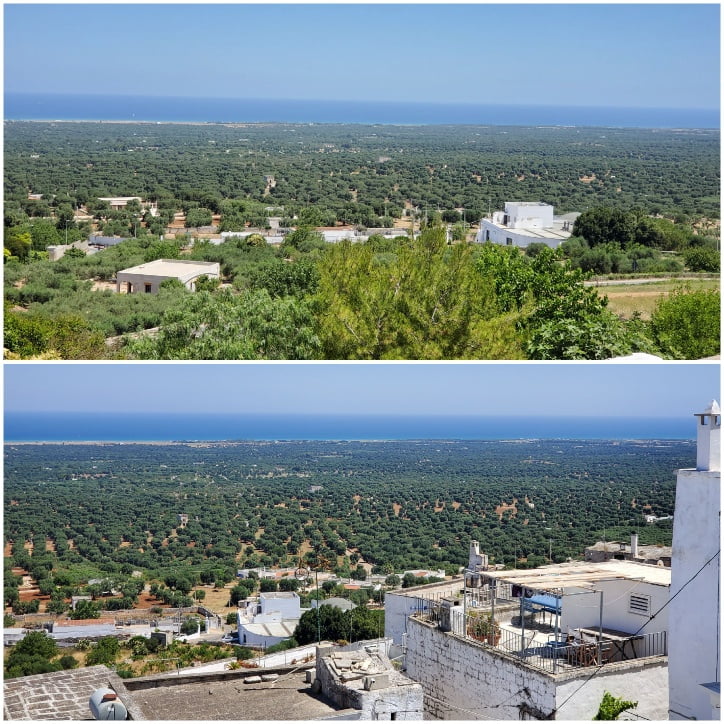 Instead of heading towards a nature reserve on the coast, which was our original plan, for no particular reason we drove from Ostuni west to Martina Franca. This was, bar none, the most beautiful drive we have done on in Puglia. Just gorgeous: Stone walls abutting up against the narrow road, rolling hillsides, olive groves, fig trees and fruit orchards and vineyards, hay fields, cacti spilling over stones onto the road, oleander, cypress, and all the way along trullis (cone shaped dwellings which the story goes had removable roofs so when the tax collectors came calling you could quickly take off the roof and claim poverty but regardless of the lore they are charming and of the terroir). Not one good spot to pull over and capture the spectacular-ness of this drive. SS called it, at one point, the Italian version of an English country drive, and it was that in its narrow quaintness and green appeal.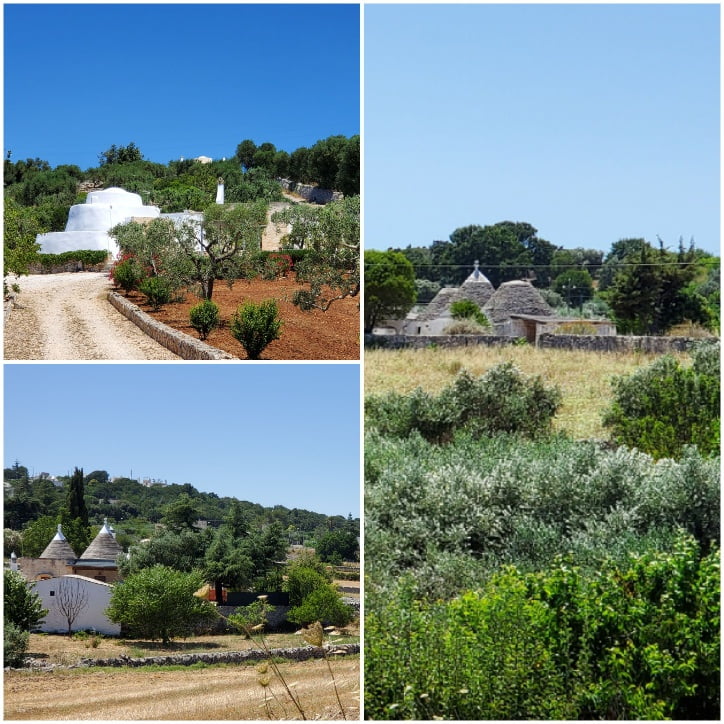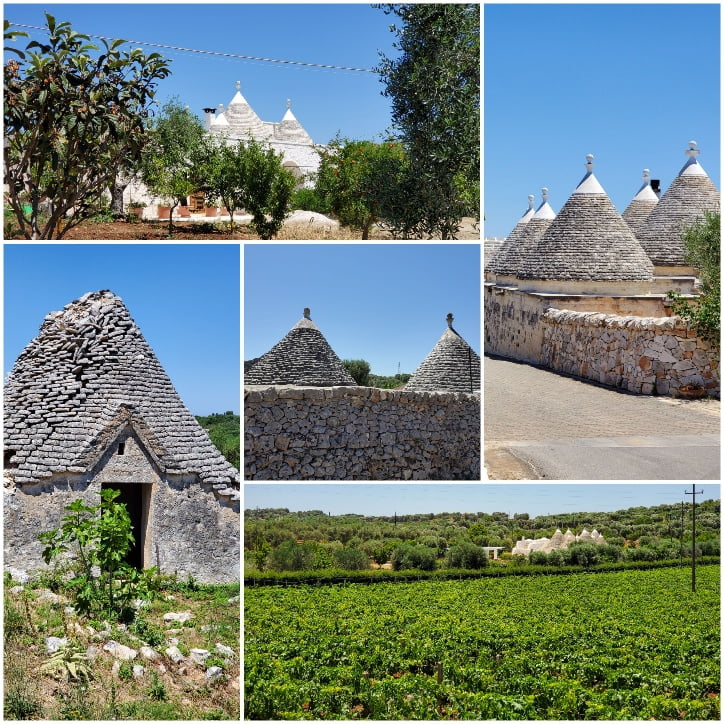 The approach to Martina Franca is unfortunate, the old city dwarfed by monolithic new builds, but when you arrive and walk into the centro storico the appeal is immediate and much less tourist trodden than the coastal towns; at the information office they asked us which language we'd like the map in and when we asked for English they offered us French or German (so, in a nutshell, not enough beer and bangers for the Aussie UK lot). We spent a fair bit of time here just getting lost in the hilly antiquity.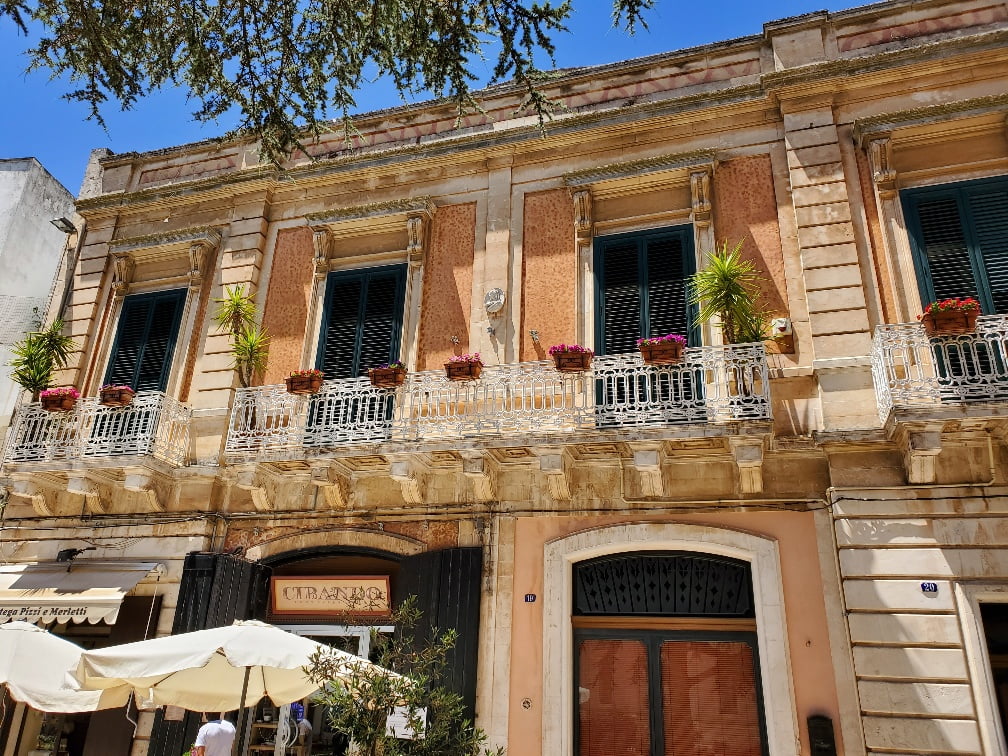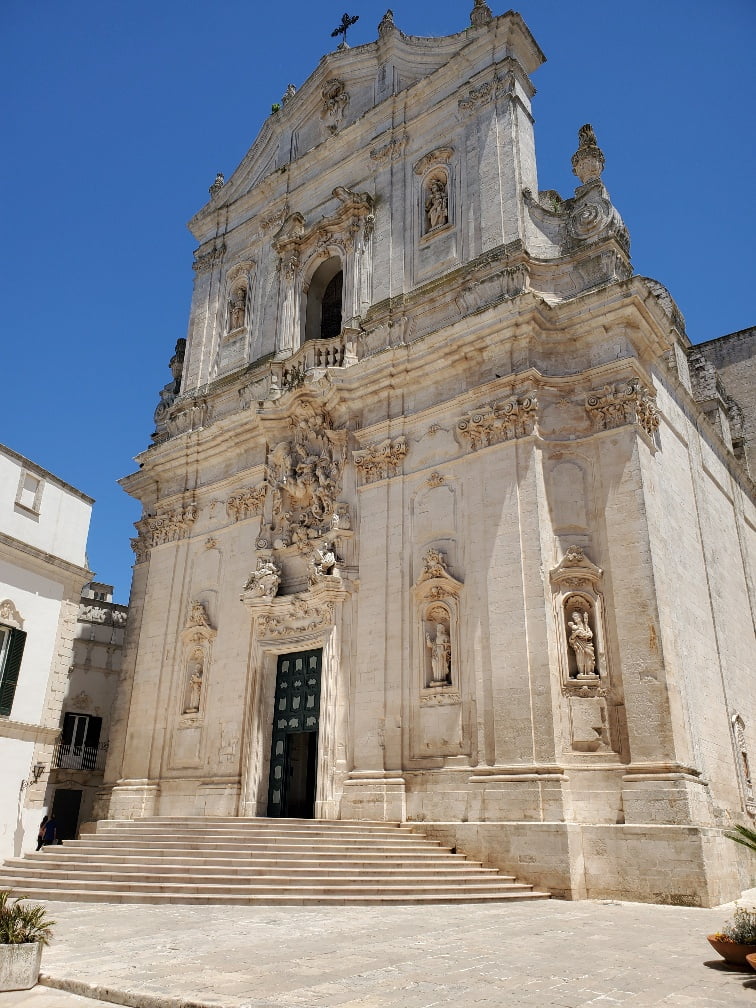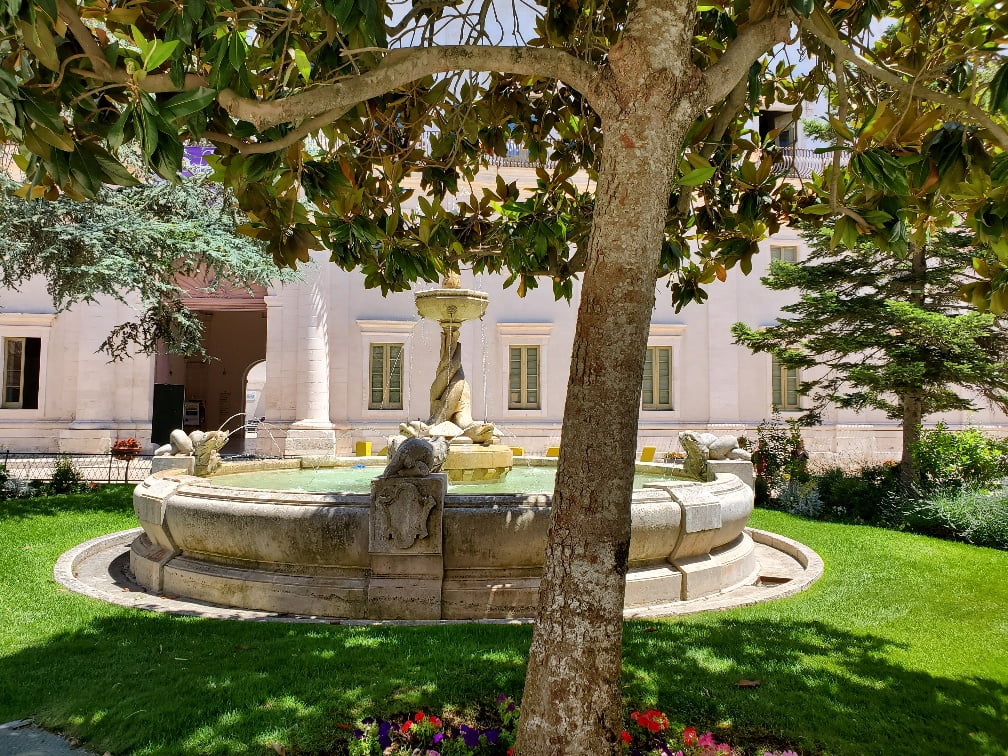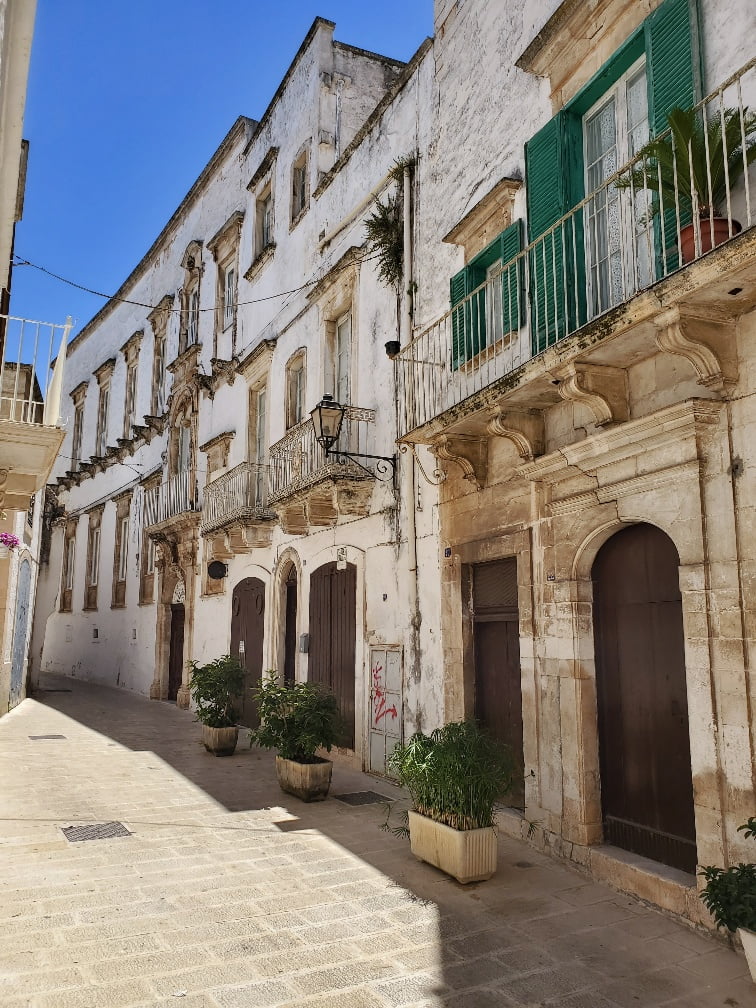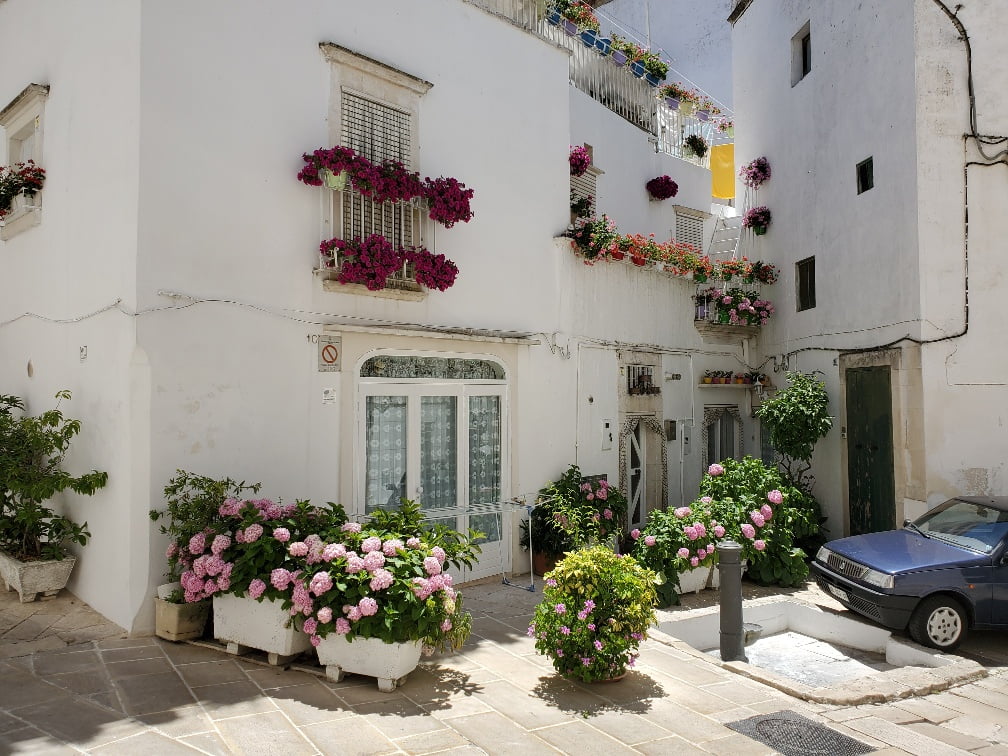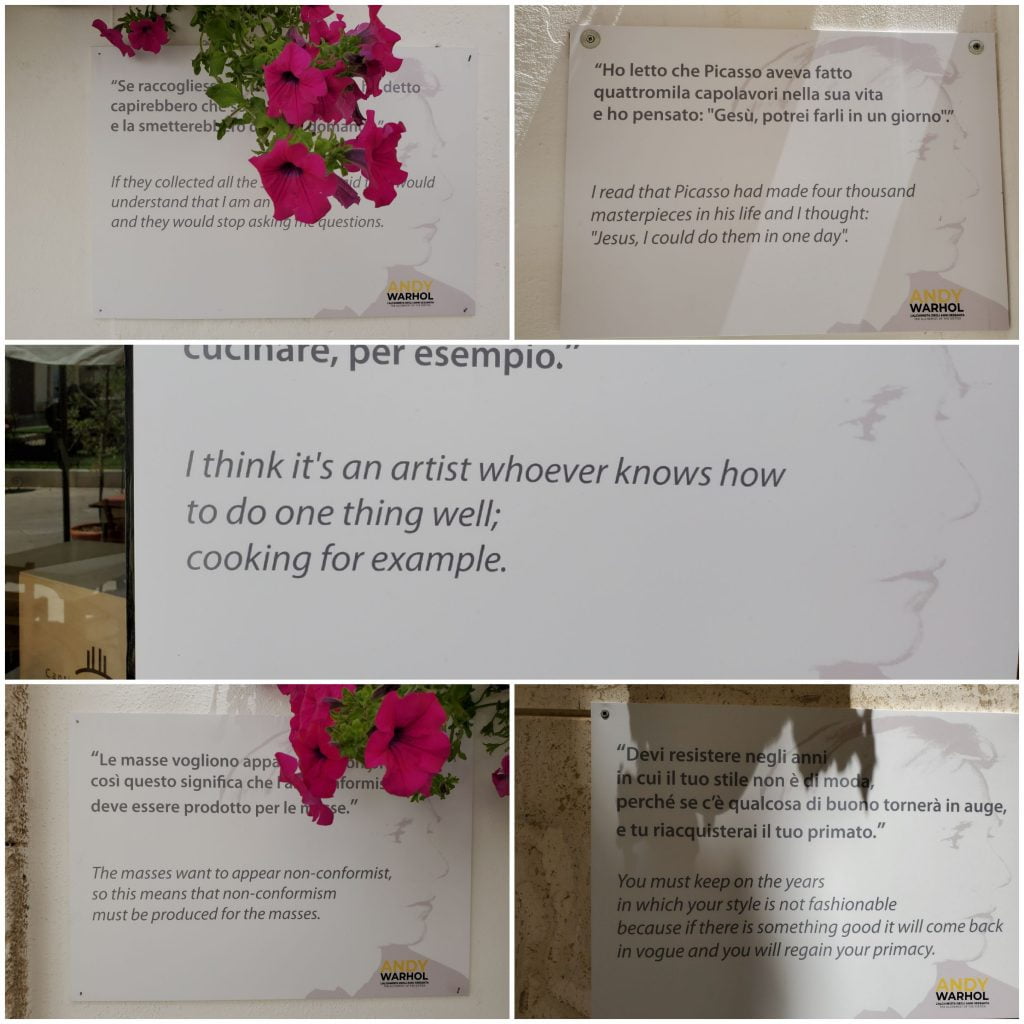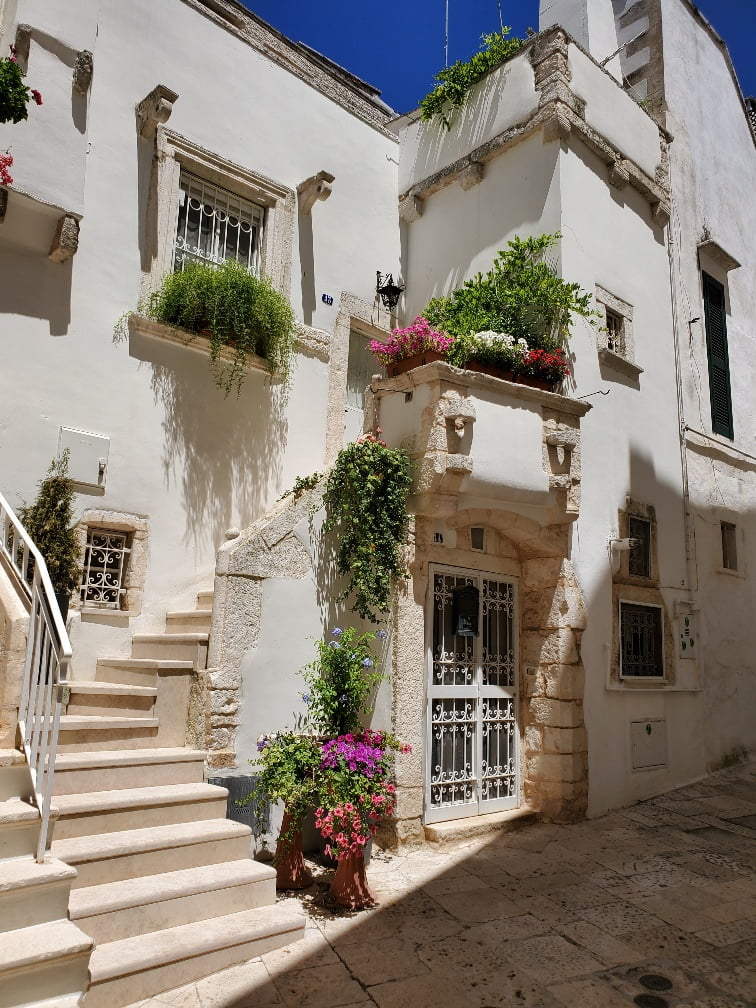 Finally, given that we were all of 6.3 kms from Locorotondo, we drove on. And this town, not high on the tourism radar and really off the beaten track, was hands down a highlight. Look at the approach alone.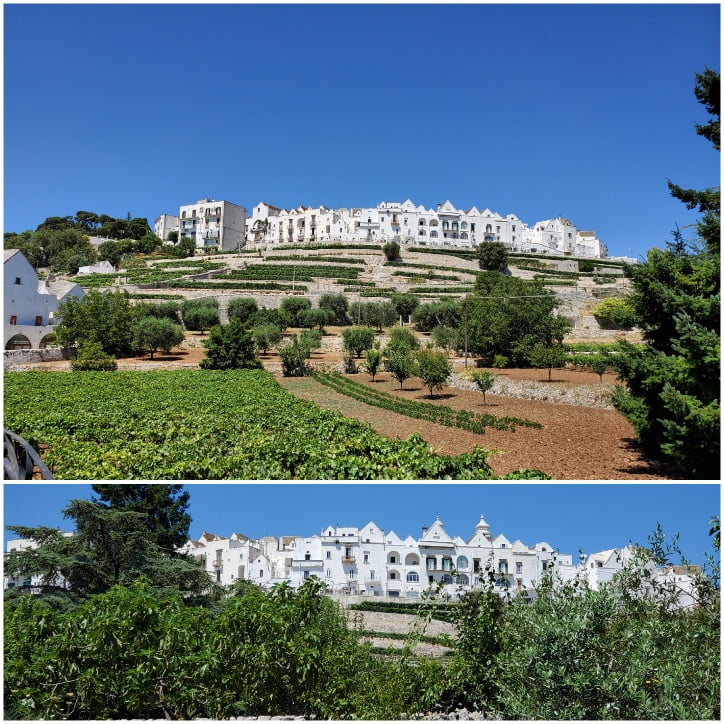 The English tourist signage stated it was established in a "diploma" by King Henry VI of Swabia in 1195 (but I think they meant the German King and Holy Roman Emperor) and the rest, as they say, is history (something involving Benedictines, the Knights of St John of Jerusalem, the Aragoneses, various other elites, until the collapse of feudalism in the 1800s, and so on and so forth). So, a little bit of history. But wow, what a 2019 treat.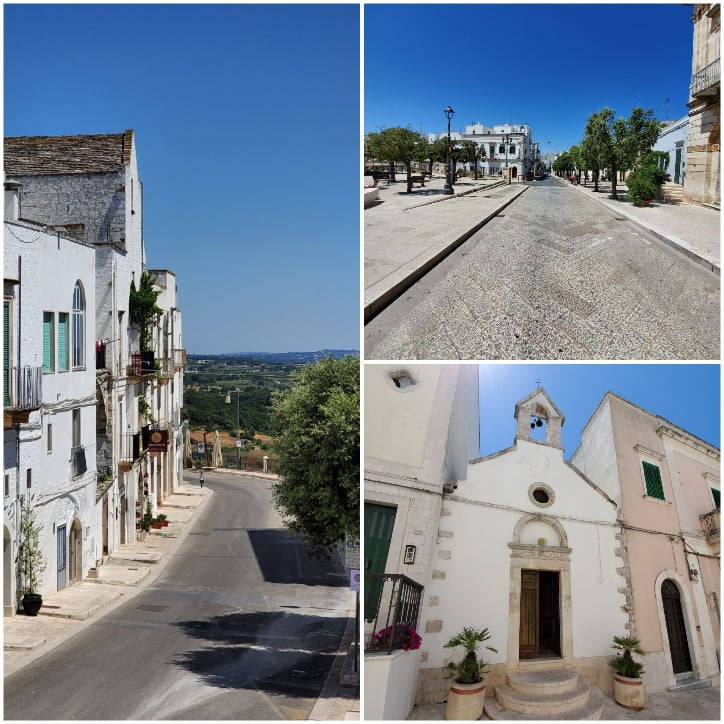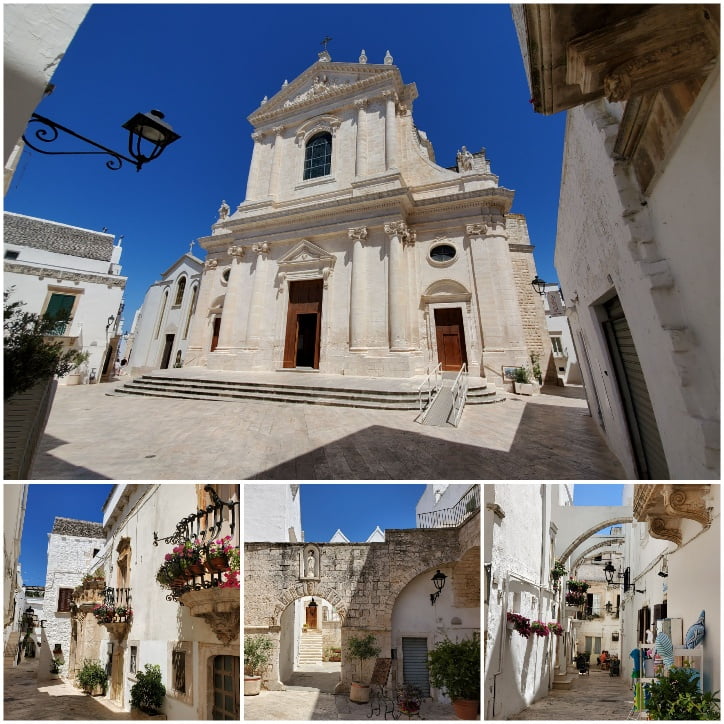 There was a charming, shady, verdant city park on the SE perimeter with gorgeous views across the region towards trulli hamlets, masseria, Martina Franca and the coast.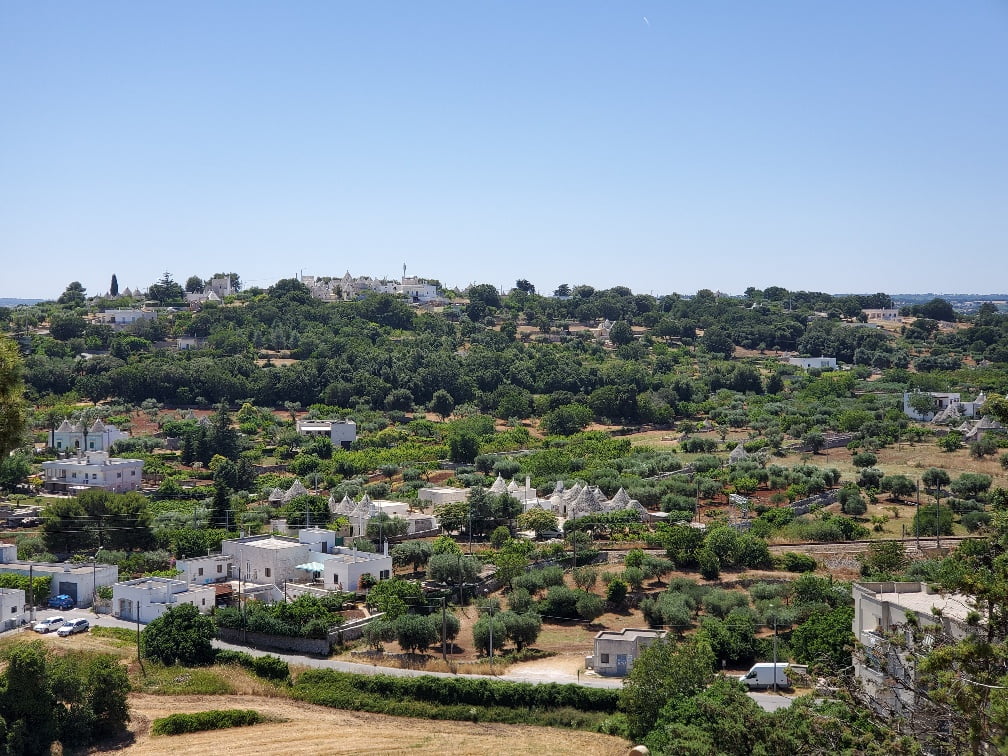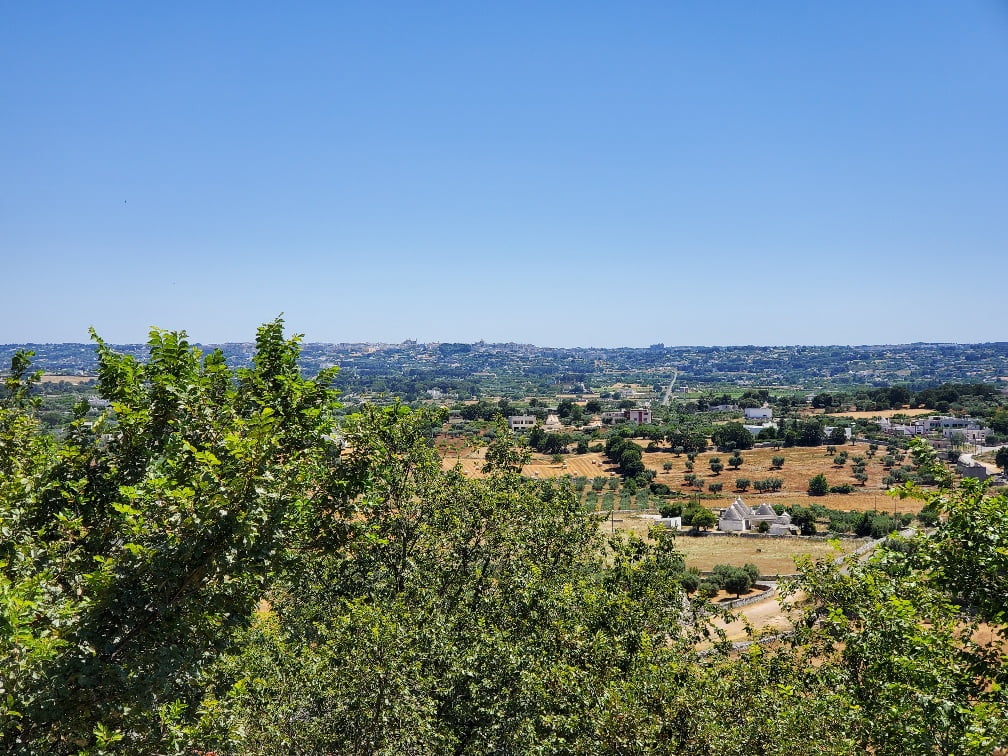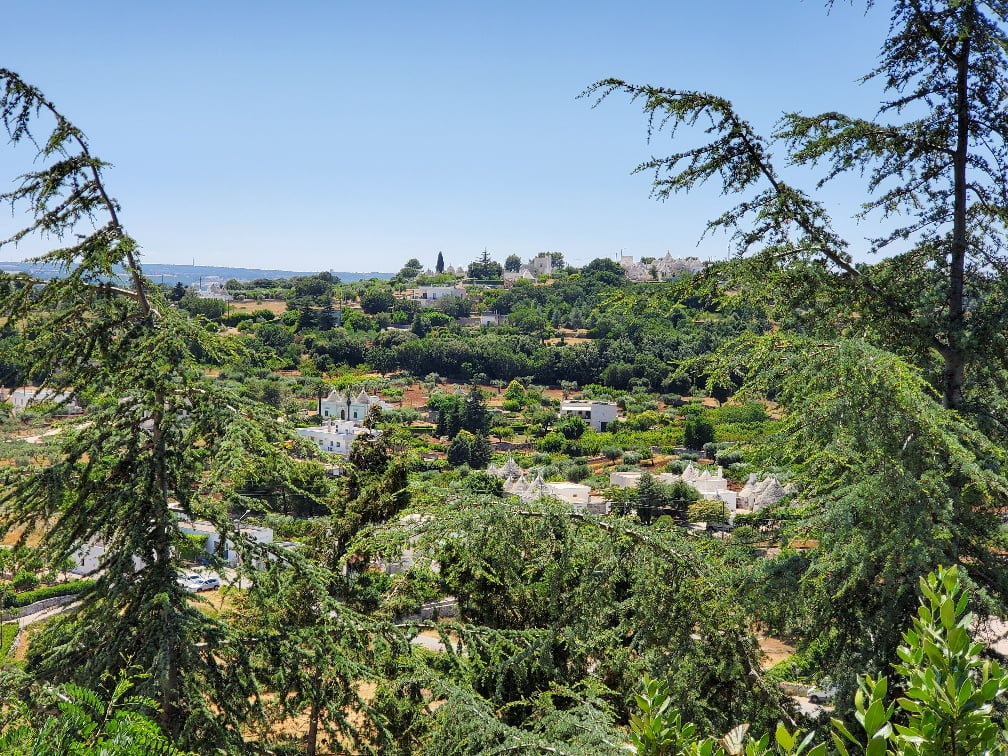 We returned to Monopoli on a less scenic more direct route, to Fasano, the coast, and back to the flat; less than half an hour. For dinner we decided to eat at a less "typical" spot (read a menu with not just pizza and pasta) and instead visited something of a cross between an enoteca and a restaurant. We shared two of our favorites, zucchini blossoms stuffed with ricotta, and burrata with capicola, then a pasta with anchovies, and finishing with a white fish sous vide in a pea puree. Also pictured, bottom right, a tartare amuse bouche.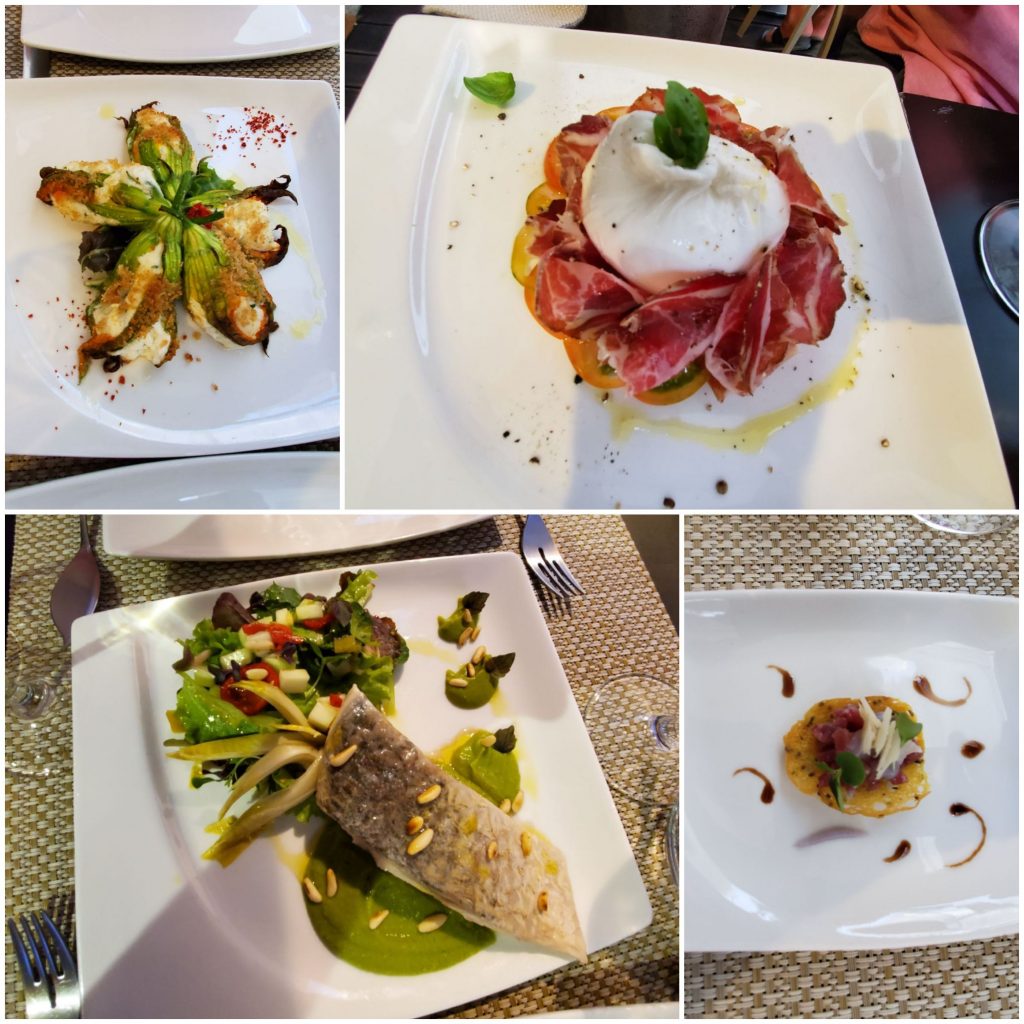 The 1970s were good to the saxophone but hard on the accordion; shout out to Tower of Power and Clarence Clemons… The Boss may have never recorded an accordion solo but Moreschi survived the disco era intact! Here's an antique from the early 20th century we spotted at a music dealer.