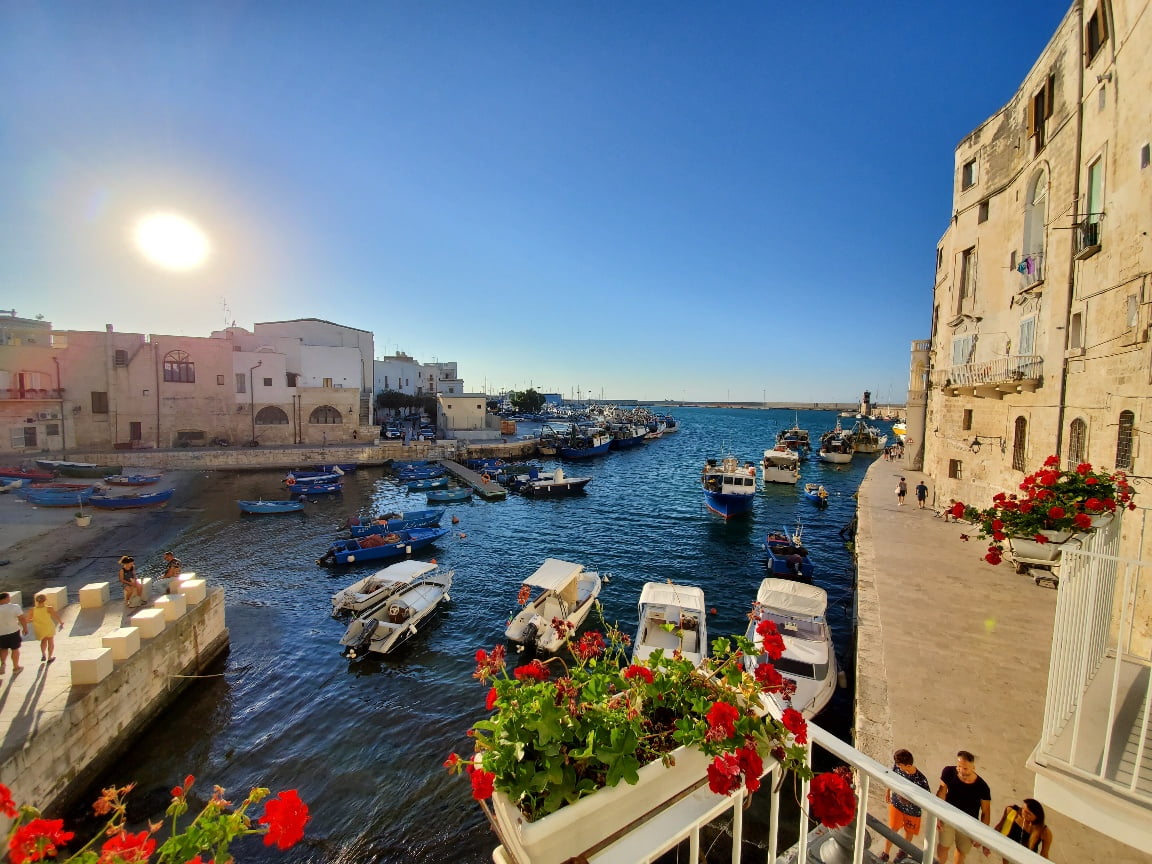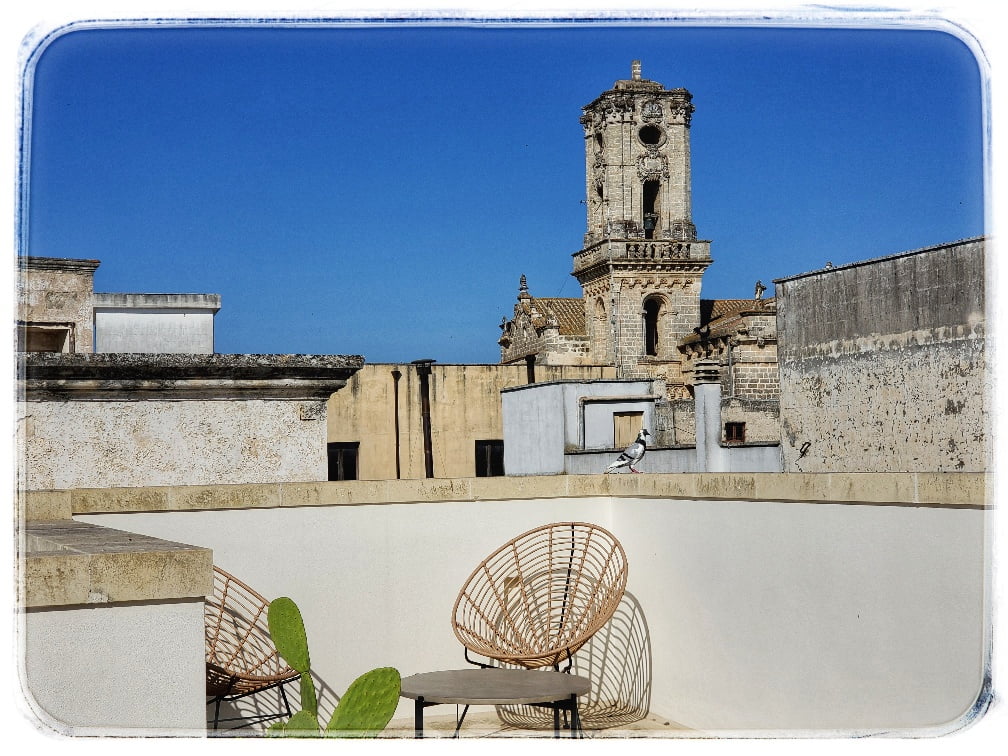 When you really think about it, nothing happens when the guards change; the same uniforms, the same job descriptions, the same duties, one sentry called Oliver is replaced by another called Charlie replaced by another called Archie. Yet there is a big half hour to-do about it and somehow it becomes picture worthy. Which is sort of what all these southern Italian moves are like; various church bells ring in various churches at various times and pigeons and swallows take flight.
For the final leg of Puglia we have left our sensational apartment in Nardo and moved to a village called Monopoli, a small town on the Adriatic just north of Bari. I begged for late check out and they let us sit around trying to find clouds, sipping Nespresso, until "1300" as they say here.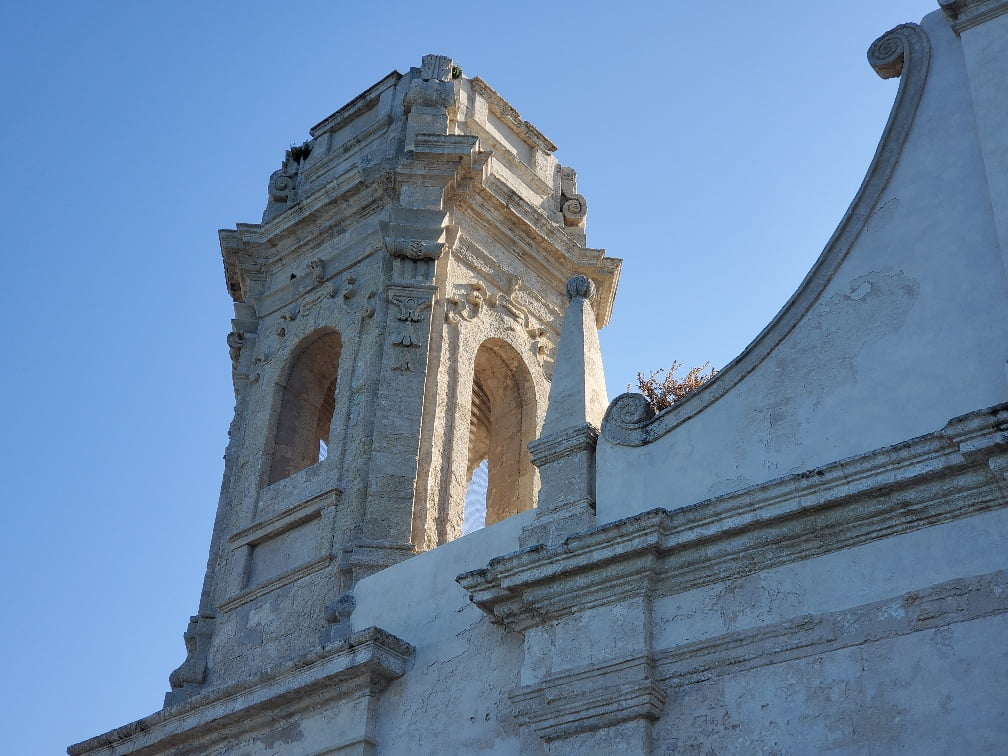 Then we set off for the trek to the Adriatic, something a little under 90 minutes. A small dose of reality: Italy's youth unemployment approaches 40% and is highest in the south or Mezzogiorno. Time was that 10 kms from the sea you didn't eat fish—without transport and electricity it would have been idiocy. One travel pundit wryly noted the south was the original locavore food movement; people ate what they could scratch together. So the ease of movement and the nominal distances between all these places, and the way we've parachuted in for vacation, gloss over a lot of the depressing EU data. The Beeb noted that poverty in Italy has remained "stable" at 28.7% but in the south hits nearly 47% or five times higher than Canada (and, this is not a joke, except if you live in Edmonton where, for some reason, poverty is higher than pretty much anywhere south of the tundra. Go figure). One of our hosts noted that many people in Puglia live off of salaries around 800 Euros a month, or the same as CPP back home. I guess everyone's happy when power couples like Helen Mirren and Taylor Hackford invest in a villa, or two…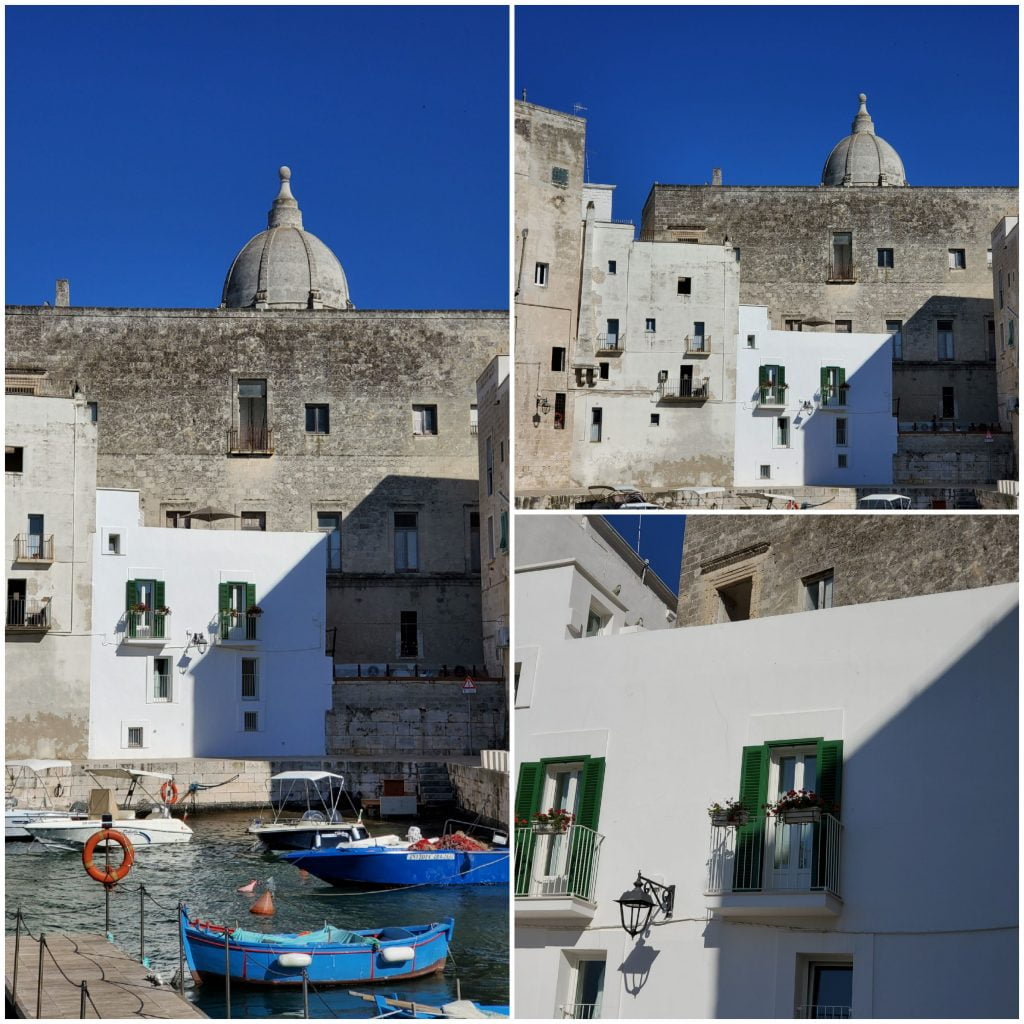 Hey, on a brighter note, we finish up the Puglia portion on the old port in the old town in a quaint little flat with just enough room for two adults and a Nespresso machine (but not enough room, apparently, for proper bath towels or a toaster).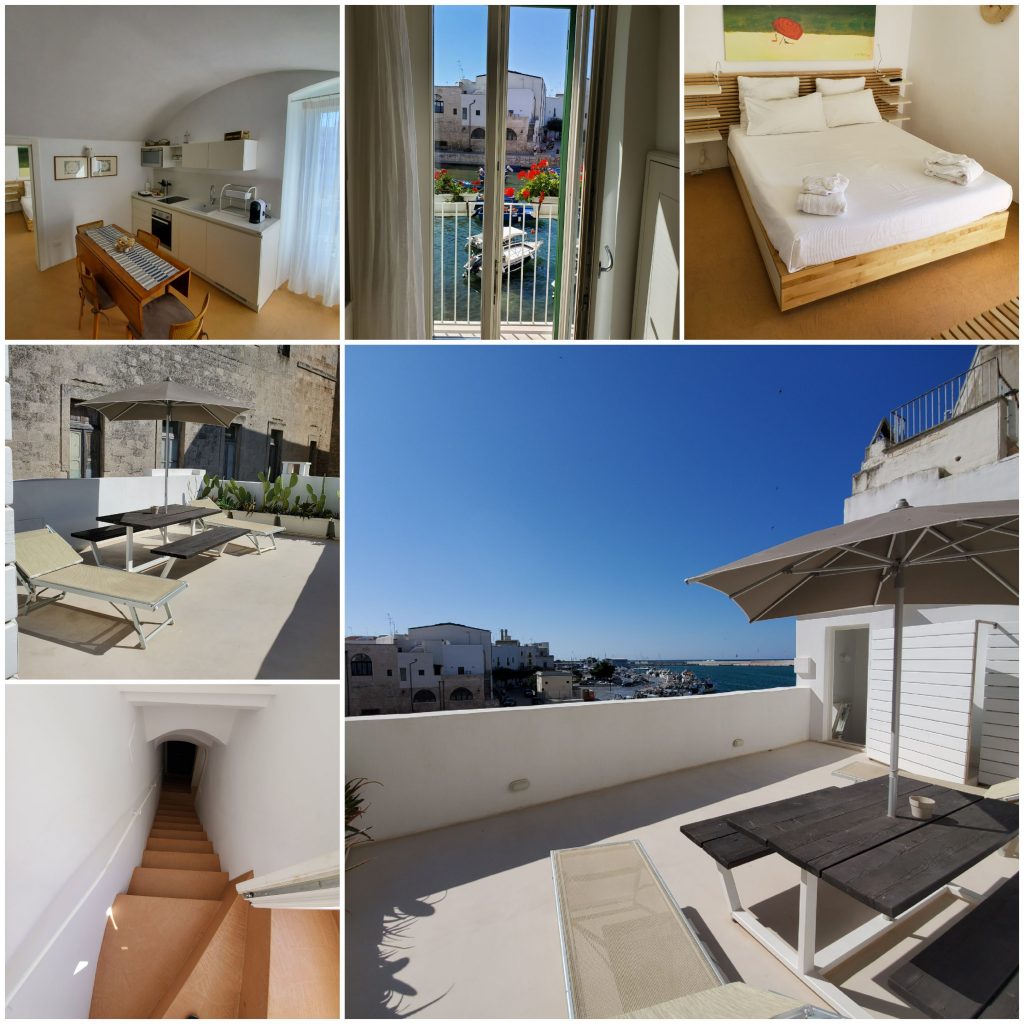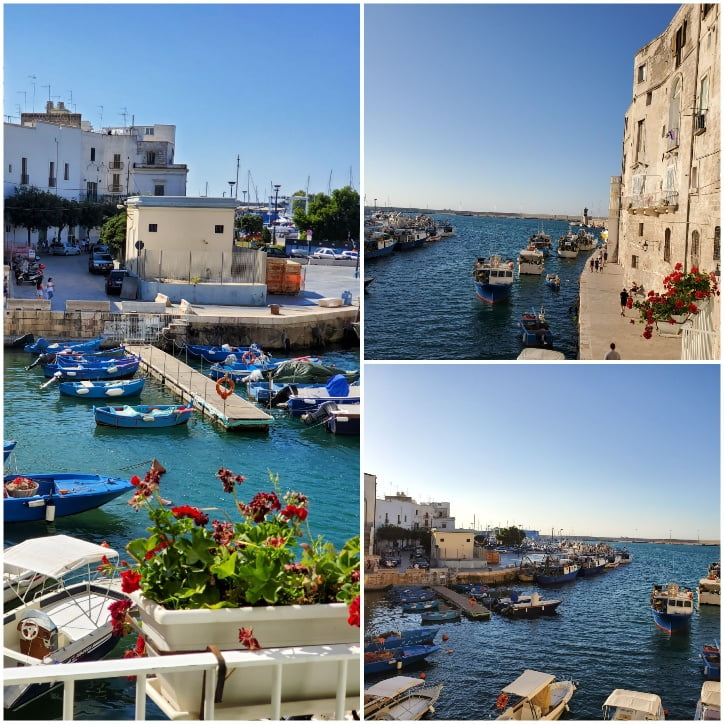 We spent some time sussing out the old town and finding our way amongst the dead end lanes and winding cobblestone "streets" if you will. Monopoli has no boardwalk but it does have free parking; there is no guarantee you'll land on some, though, you have to take a chance. We did, and scored, so good on us. No apologies for any of these terrible jaded puns.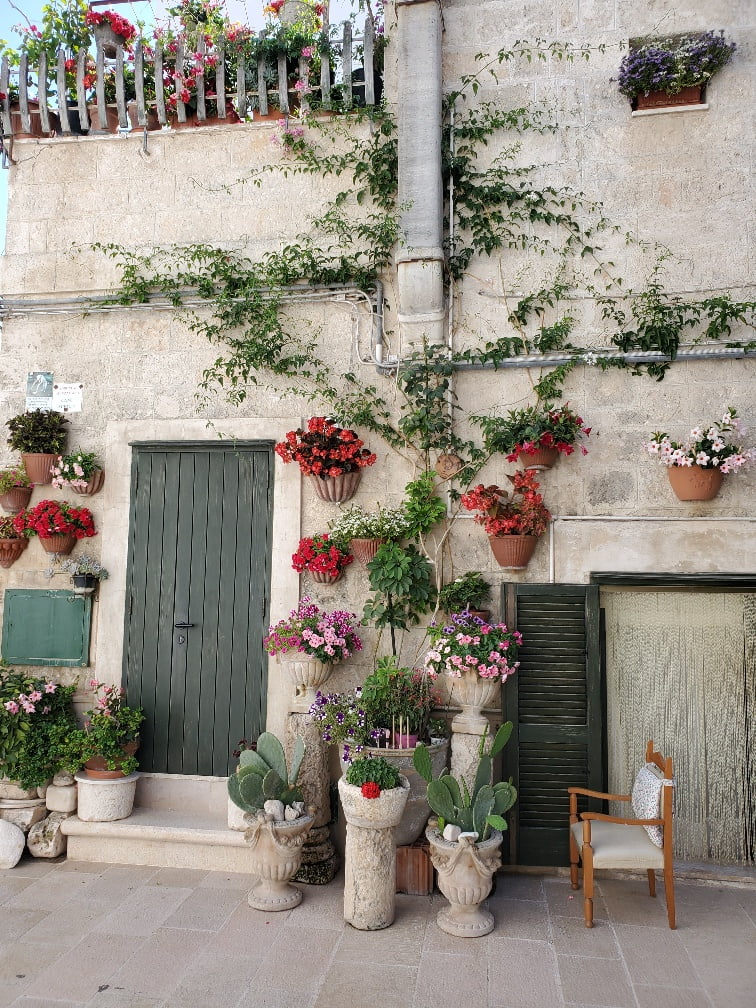 We didn't do the culture crawl but we did pass the rather exceptional Santa Teresa (top, below) as well as the crumbling rococo facade of the Palmieri palace (bottom, below) which, unfortunately, is not only in a state of disrepair but not open to gawkers.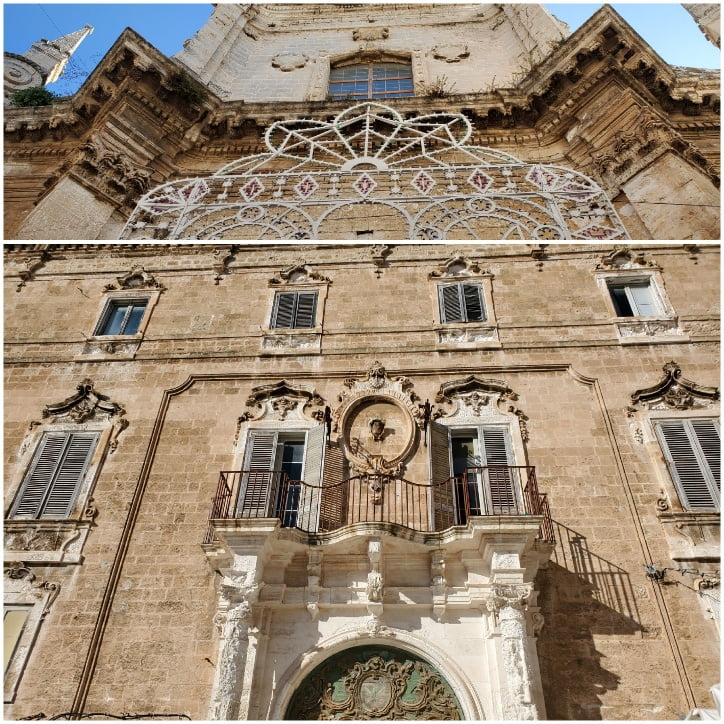 We pushed on. Through hundreds and hundreds of tourists. We heard more "English" accents than on the whole trip previous; it was like half of Australia and all of Stoke-on-Trent were in Monopoli. No gelato, no birra, no tarallini for us, just steps on the Fitbit. Eventually we headed out for a very simple and typical dinner of pizza; the table beside us, with four children, ordered 1.5 liters of Coke for the kids! On the way home we walked past some "rockin' out" Catholics. No lie.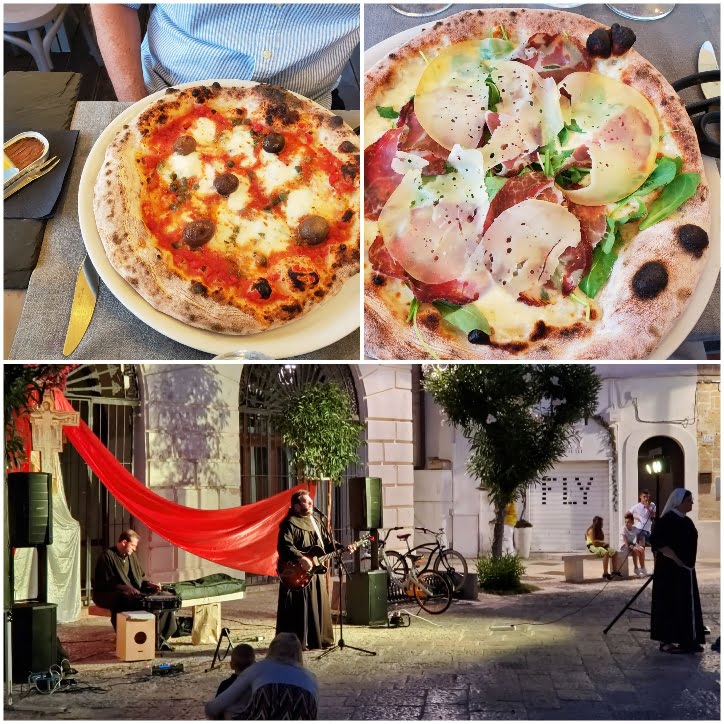 We got back to the tiny apartment which cost too much to rent but were immediately subdued and entranced by the late evening light.