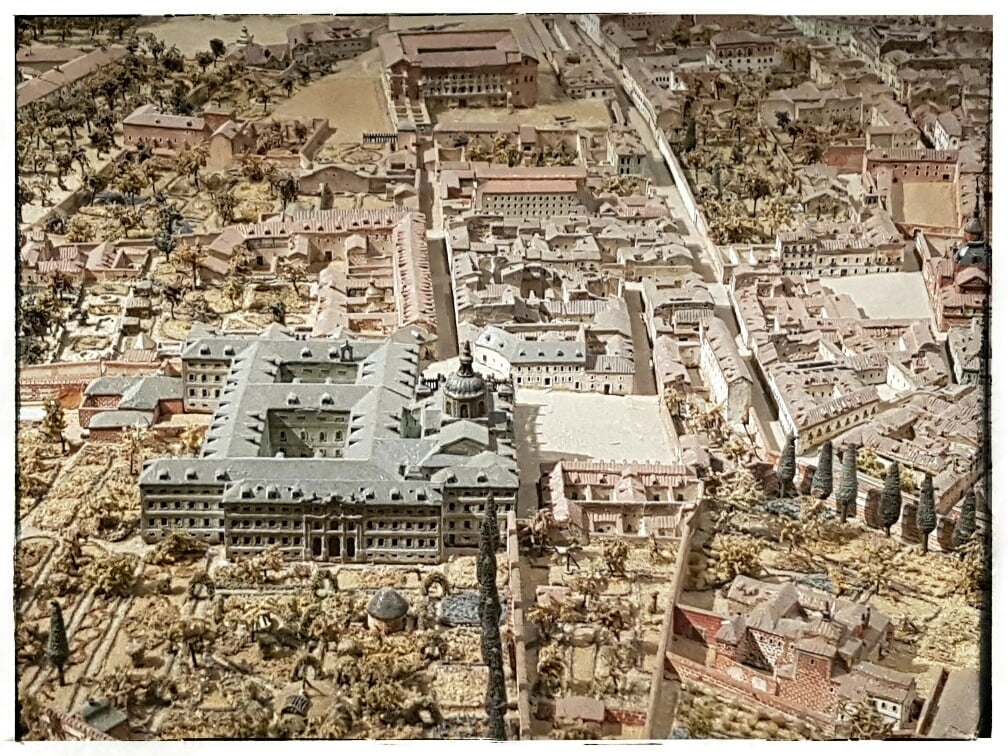 "Walking out" was one of the customary amusements of society life in Madrid…  It's also what we're doing today.  Last day of the last leg of Euro 2016.
The pic above, a few steps from our hotel, is the Palacio Longoria, an Art Nouveau building that verges on Gaudi.  It currently hosts the Spanish Society of Writers and Editors.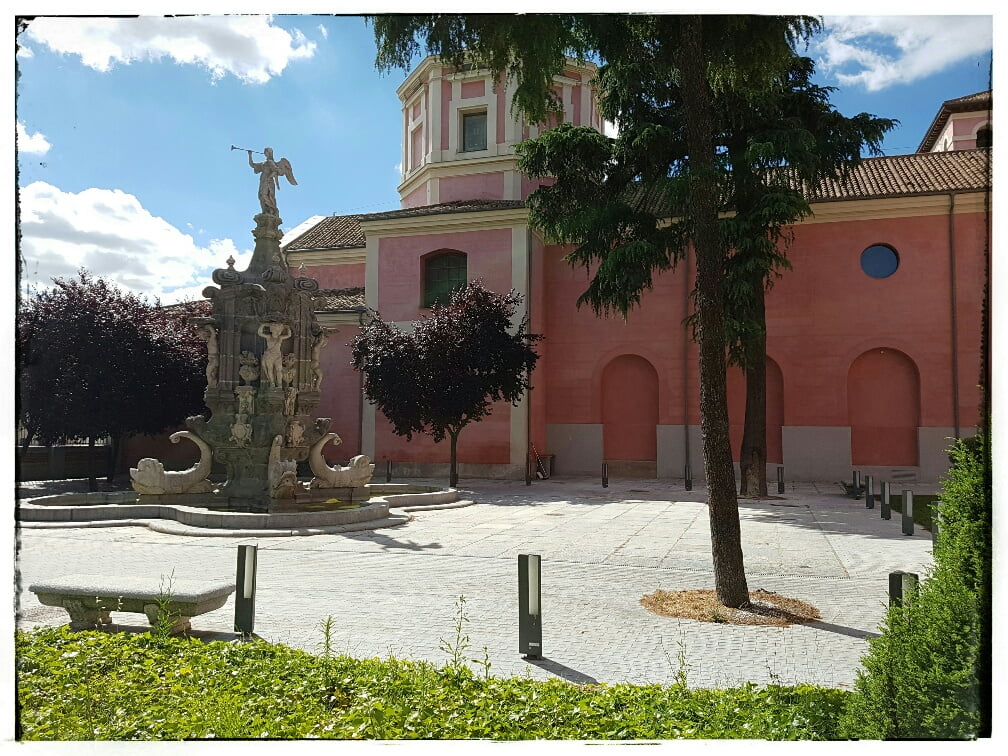 A gorgeous day.  We got late checkout from the Urso, which suits our late flight, so we had a leisurely morning.  First a snack, then to the Museo de Historia de Madrid.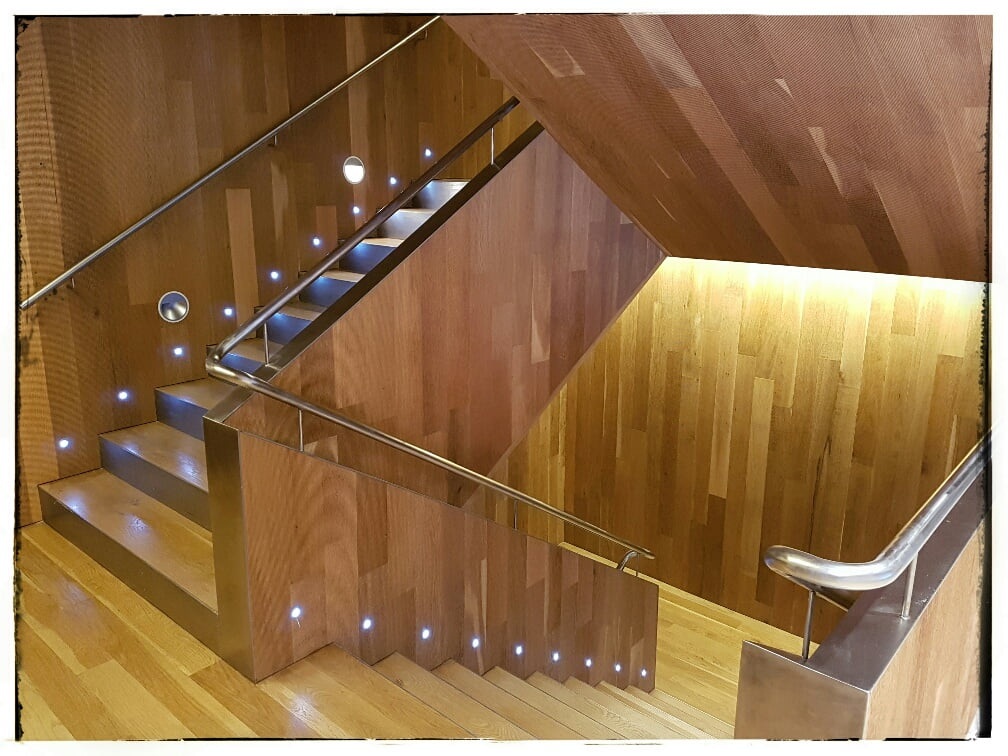 The old Royal Hospice Centre maintains its 17th century exterior but is completely gutted inside.  What's really brilliant about the layout is that you go through the history of the city, of Madrid, with art, maps, royal and household items of the day, so you get a context of the history, the reasons why court oils were painted, an idea of daily life over the centuries, not just displays.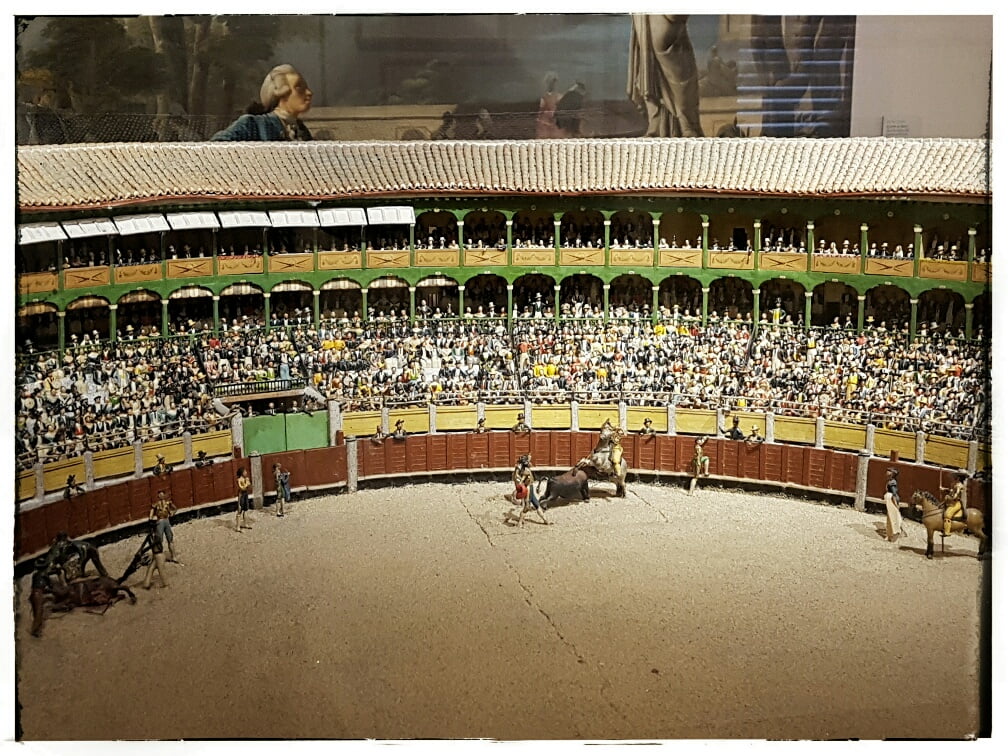 An 1846 scale model of a bullring, since torn down.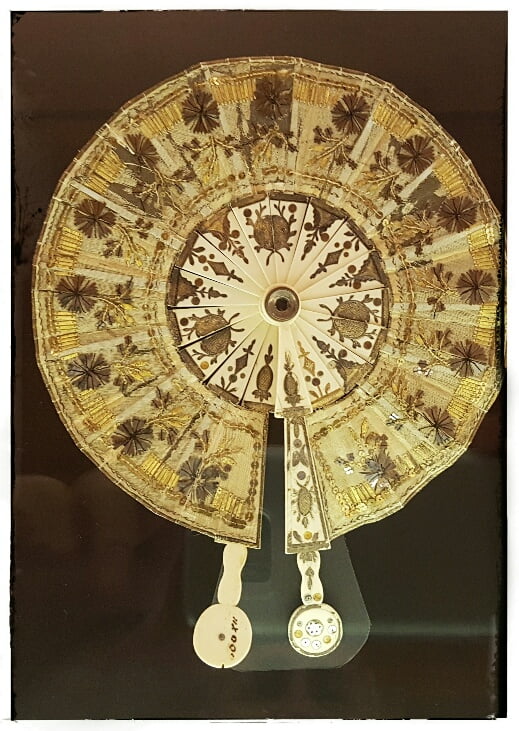 A woman's cockade with a spy hole from about 1810; she covers her face but can still see the goings on.  And I thought it was an artifice of Moliere.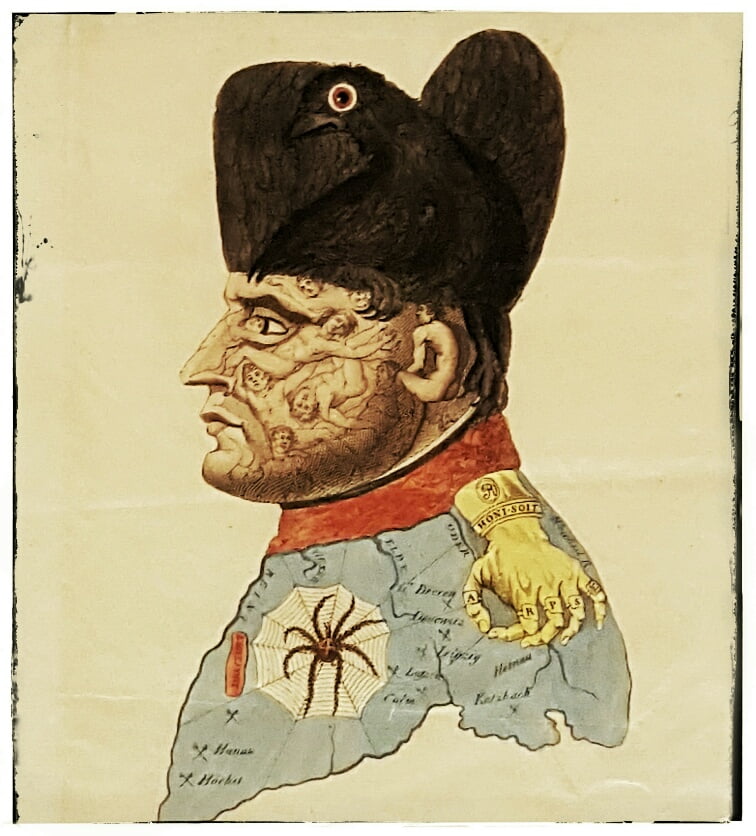 A wonderful hieroglyph of Napoleon.  Madrid fun fact: When Napoleon made his brother Joseph king, who was much despised, Madrilenos gave him a number of nicknames including Bottle Joe.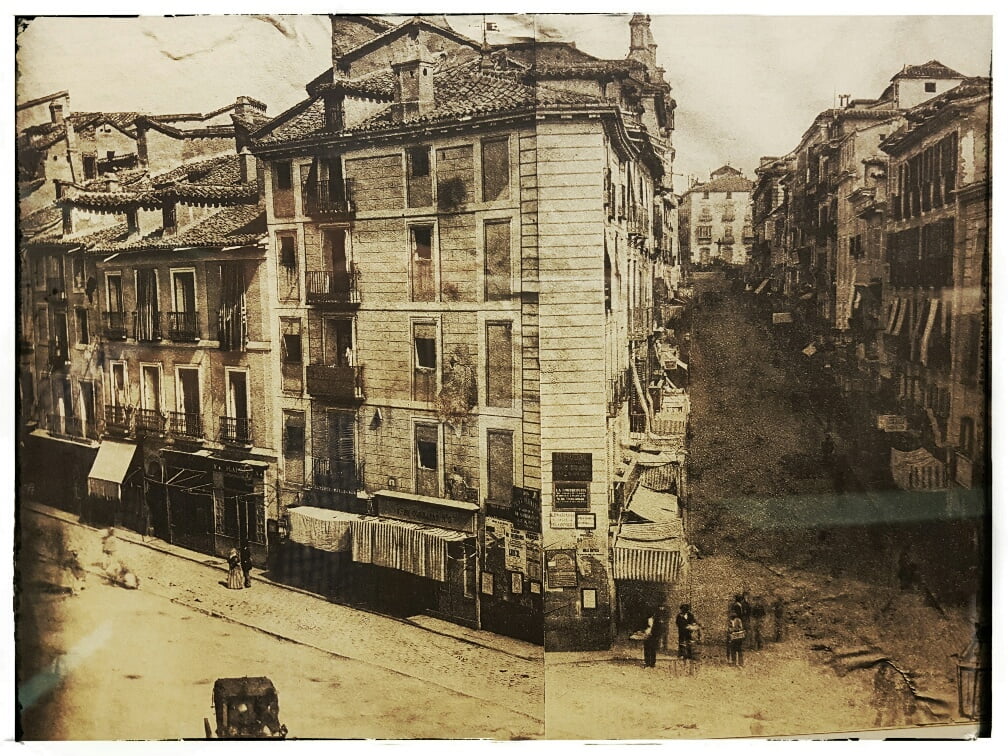 A photograph of a square from 1857. Still waiting for the sewer system…
A museum placard worth quoting: "The Madrid of the 16th and 17th centuries, with its motley blend of states, races, vices and virtues, languages, colours and odours, palaces and hovels, luxury and misery, intrigues and reputations, opportunities, hopes and failures, was perceived by Baroque contemporaries as the cosmopolitan, chaotic, confusing epitome of a "New Babylon."  It was a city that prayed, worked, fought, begged, dressed up, laughed, traded, gossiped, plotted, loved and thieved in its plazas, squares, streets, markets, boulevards, taverns, gardens and gullies."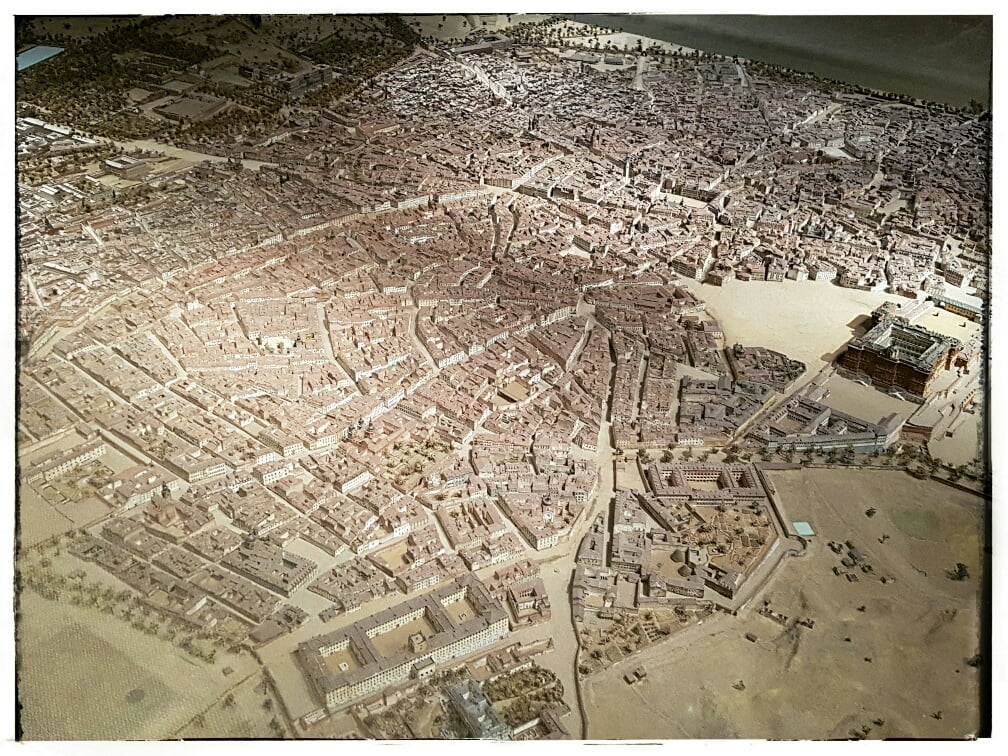 The gem of the museum is a scale model, 18 meters squared, in the basement, constructed over 23 months, completed in 1830 by a military engineer at the request of King Ferdinand VII.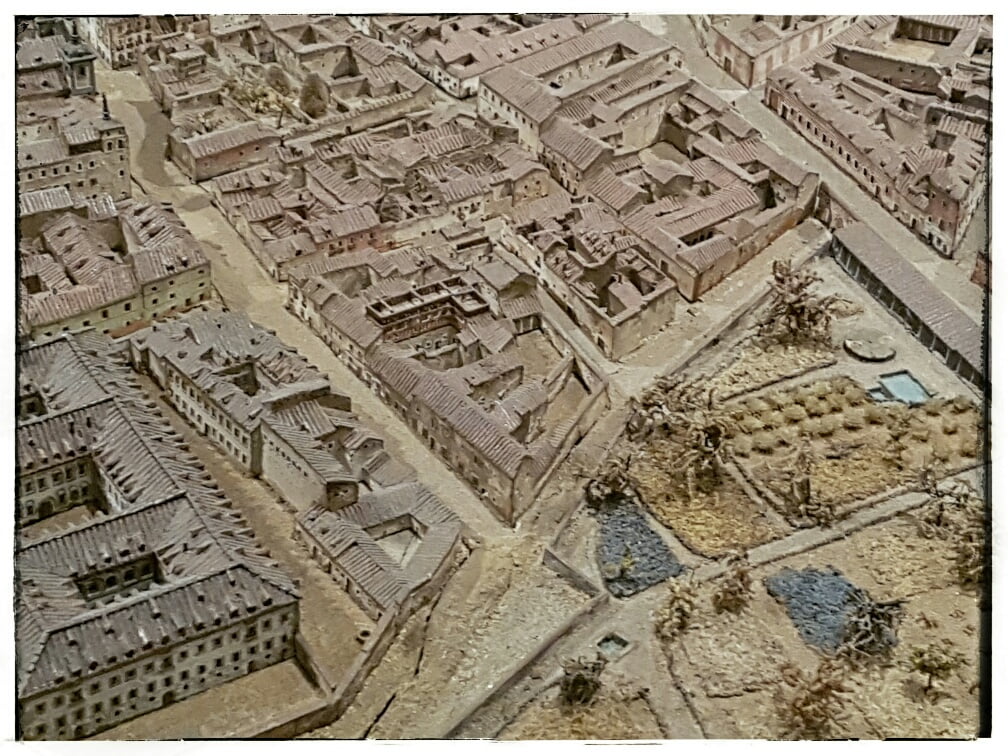 The model was amazing.  It reminded me of the Challenger Relief Map, the contour map of the whole of BC, which, as kids, we used to stare at when the PNE was on, but in true Vancouver fashion has been store-housed in a warehouse somewhere.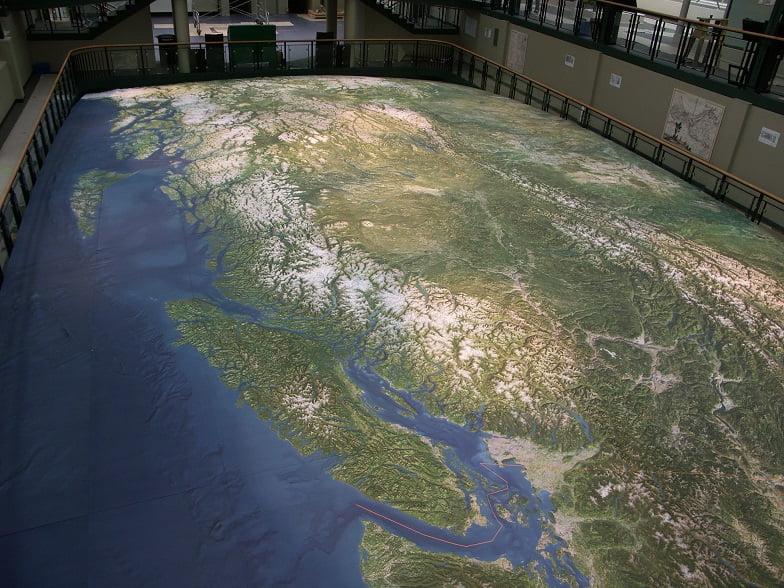 Afterwards, we went back, showered, packed, and took a cab to the airport.  First leg, MAD to JFK on Iberia.  We got to the airport in about half an hour, checked in, did the tax and customs business, then found out we had to take a train to another terminal.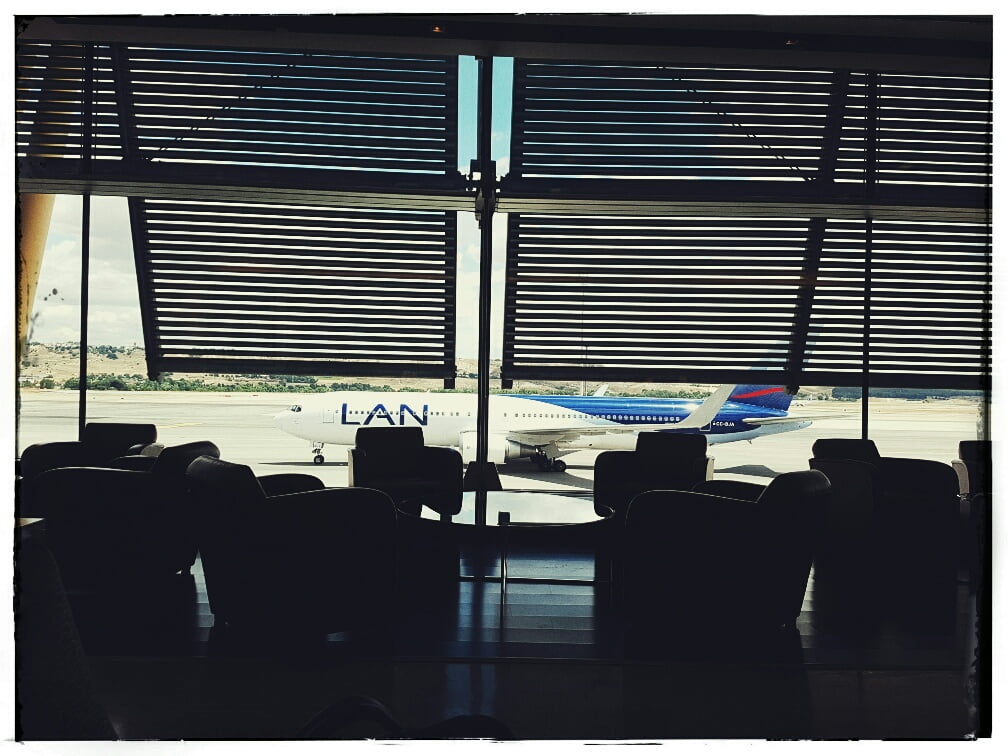 The lounge was huge.  We were famished, and immediately dug into some sandwiches.  If only we'd waited a mere ten minutes longer, to 2 p.m., when "lunch" starts, and a raft of hot food made an appearance.  Doh!  And, get this: They serve dinner in the lounge starting at 9:30 p.m.  Compare that with Montreal, where AC shut down the international lounge at 8:30.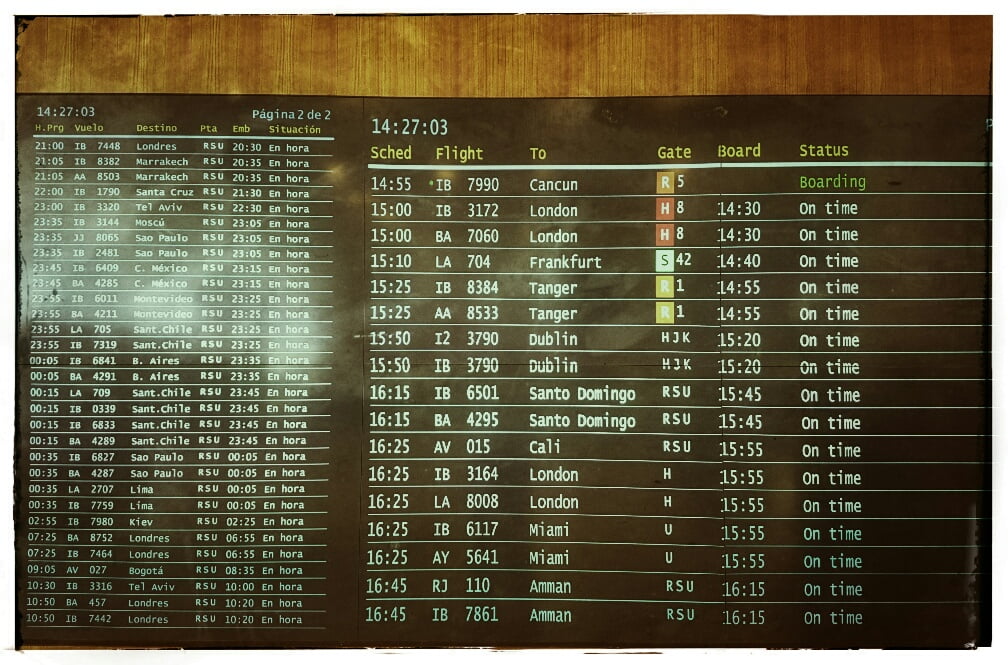 We boarded about half an hour prior, seated together in the centre aisle.  It was a very smooth flight, with a pretty good lunch (including gazpacho, first time I've ever had gazpacho on a plane) followed by some tapas an hour before landing.
The JFK transfer was a hassle, writ large, going through passport control, waiting forever for luggage, going through customs, re-checking baggage, getting new boarding passes, then going through security (nearly half an hour in the "priority" line!), then a hugely busy BA lounge.  I had a shower; travellers tip–carry a new pair of socks, underwear and a t-shirt in your carry on.  Even when jet-lagged, a shower and a change is incredible.  We boarded a little late but caught up in air.  Despite the delay, Cathay Pacific is a great, great airline, overall, and certainly has the most comfortable biz class seat.  They served us dinner then, despite our best efforts, we nodded off for an hour and a half.  Arrival was smooth for us, luggage came down quick, and we were in a cab and home by two.  YVR was crazy busy past one a.m.  All the Asian flights lined up for Hong Kong, Taipei, etc.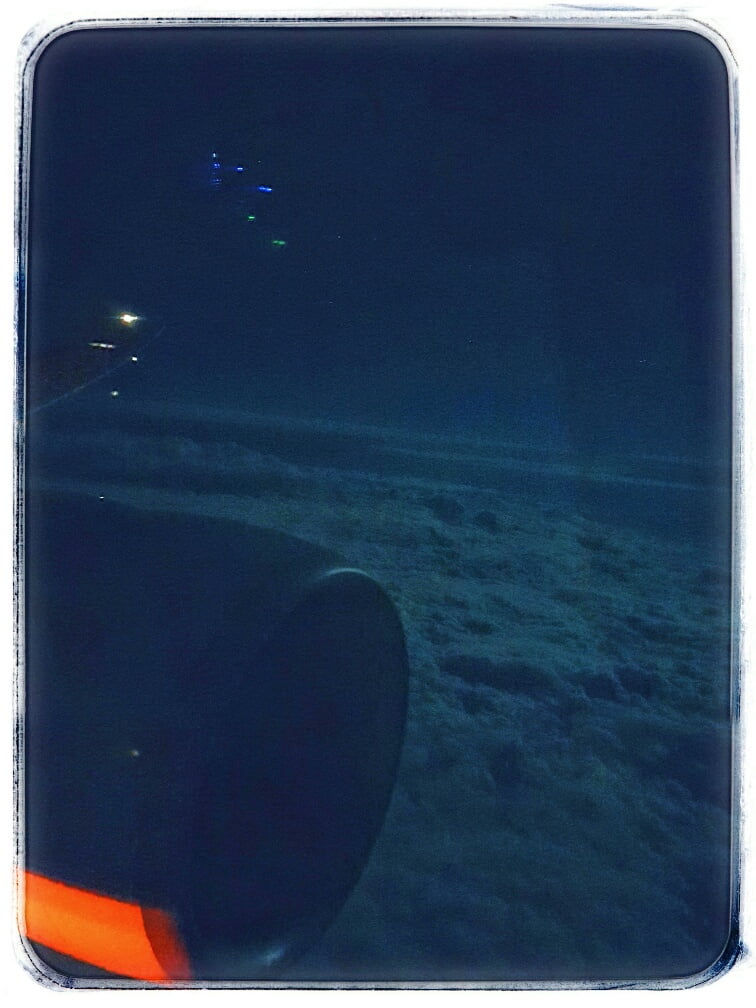 Night flight window shot.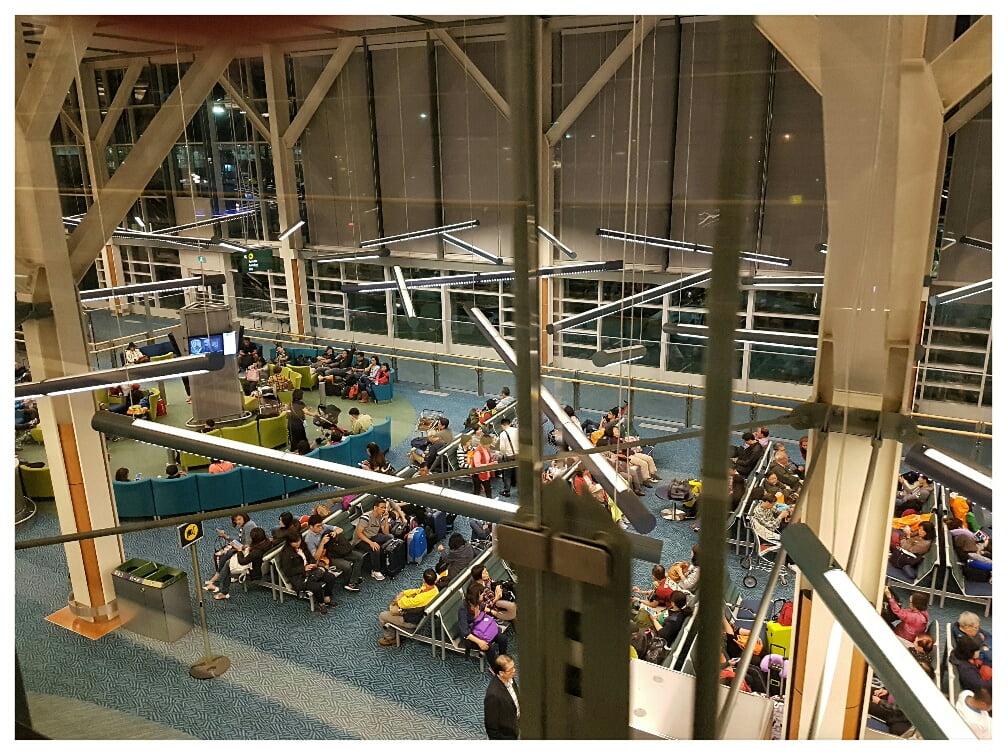 YVR International departure halls at 1 a.m.; standing room only.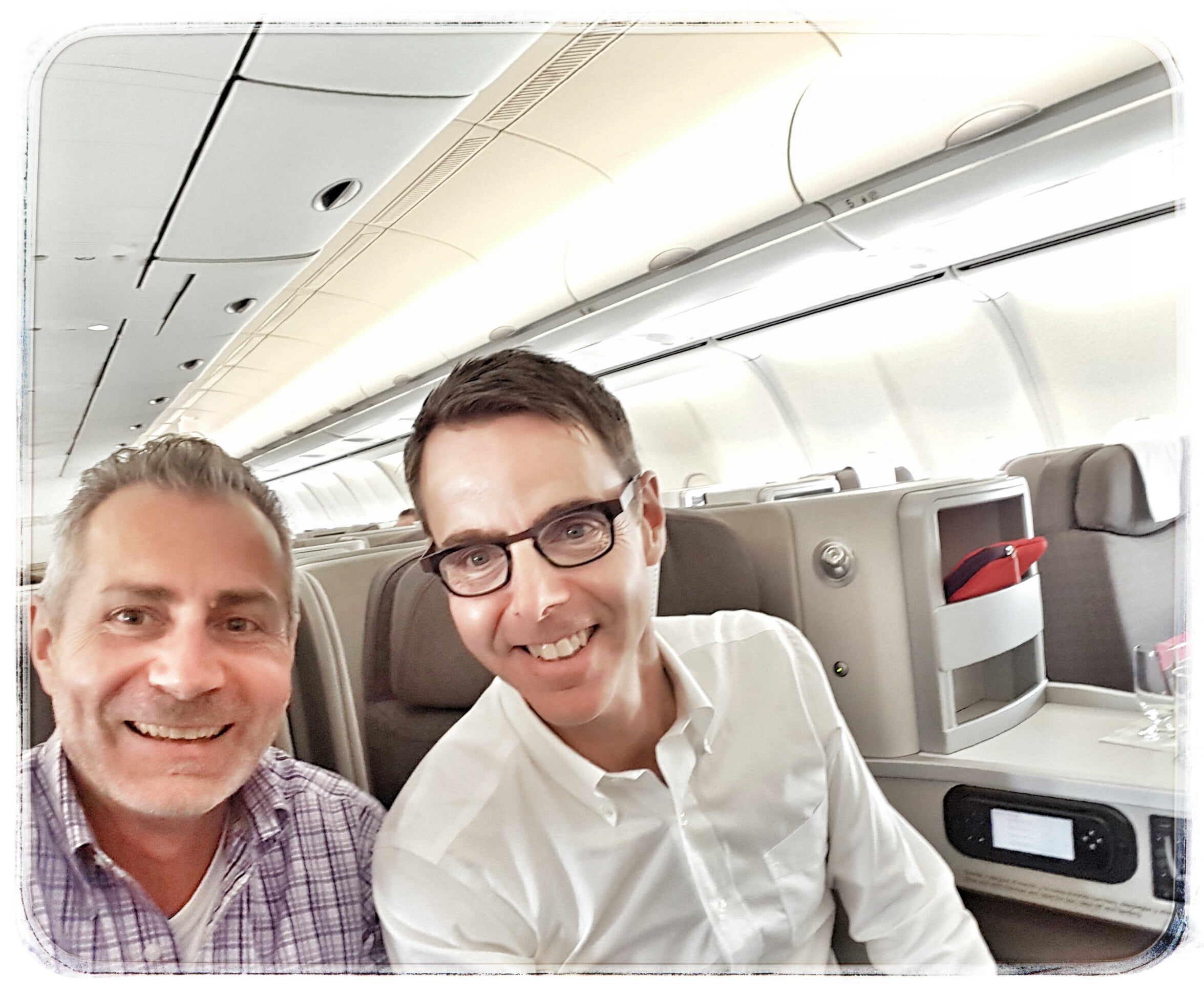 The short goodbye.