On the Way the Paper Bag was on My Knee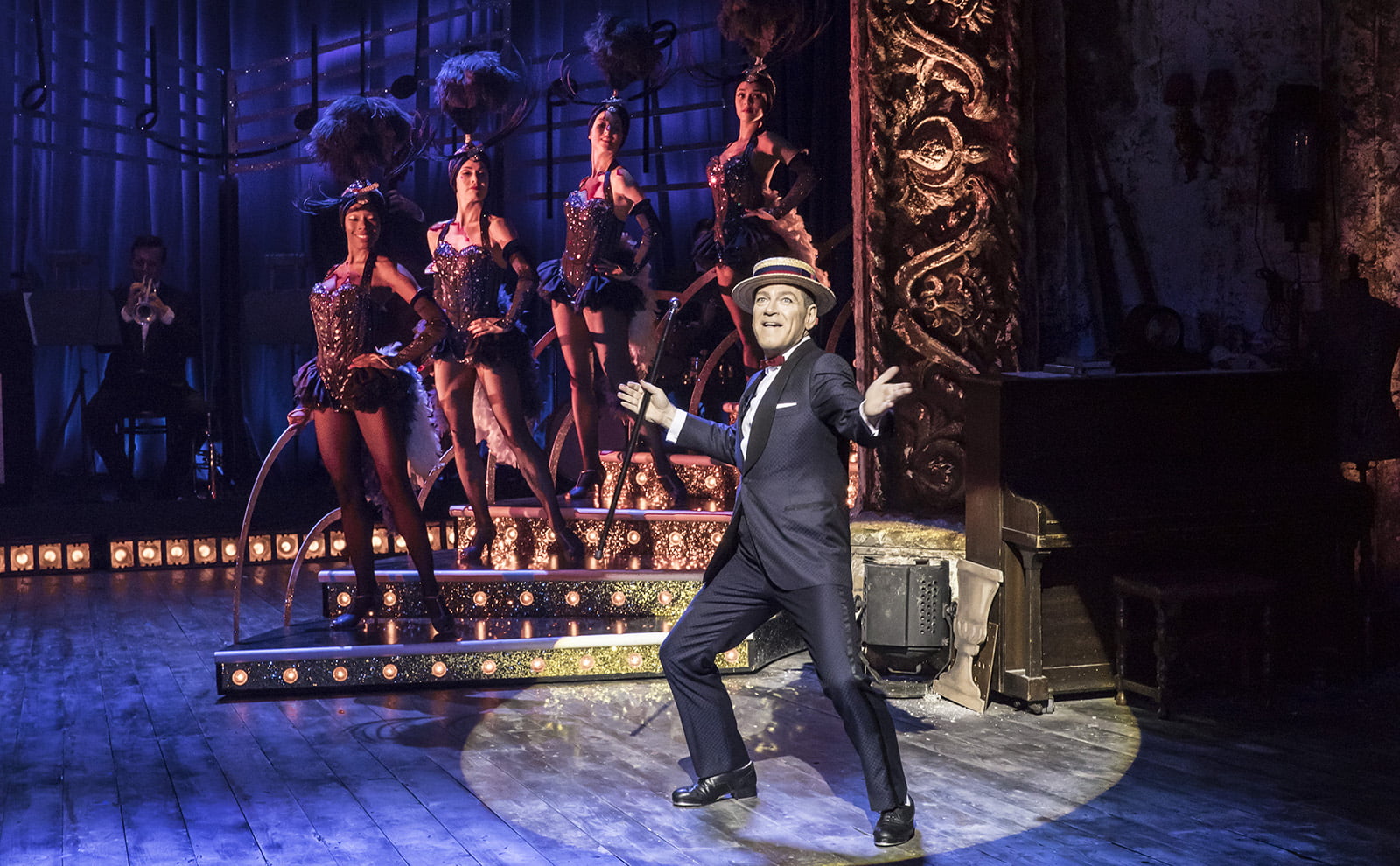 …didn't get to bed last night." Flying is a drag.  It doesn't matter where you sit or what they feed you the human being is not meant to spend much (if any) time at 39,000 feet, let alone nine hours.  Although seamless, and with a German crew that was so friendly and helpful it seemed they'd been work-shopped on managing Trip Advisor reviews characterizing them as cold and stern, it didn't matter; it was still, after all, an overnight flight in the wrong direction.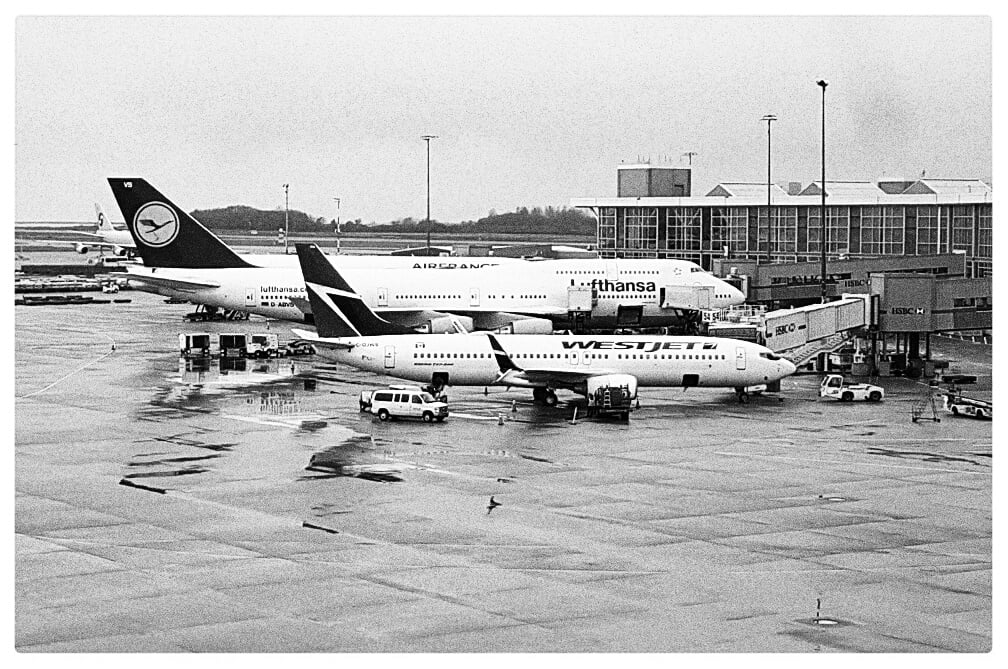 A 747 today looks amazingly retro.  What, just 20 seats upstairs?  They have the look of 70s glam rock.  It's unbelievable there are still so many in the air. I was fortunate to be in the first row, alone, upstairs, but flying is flying.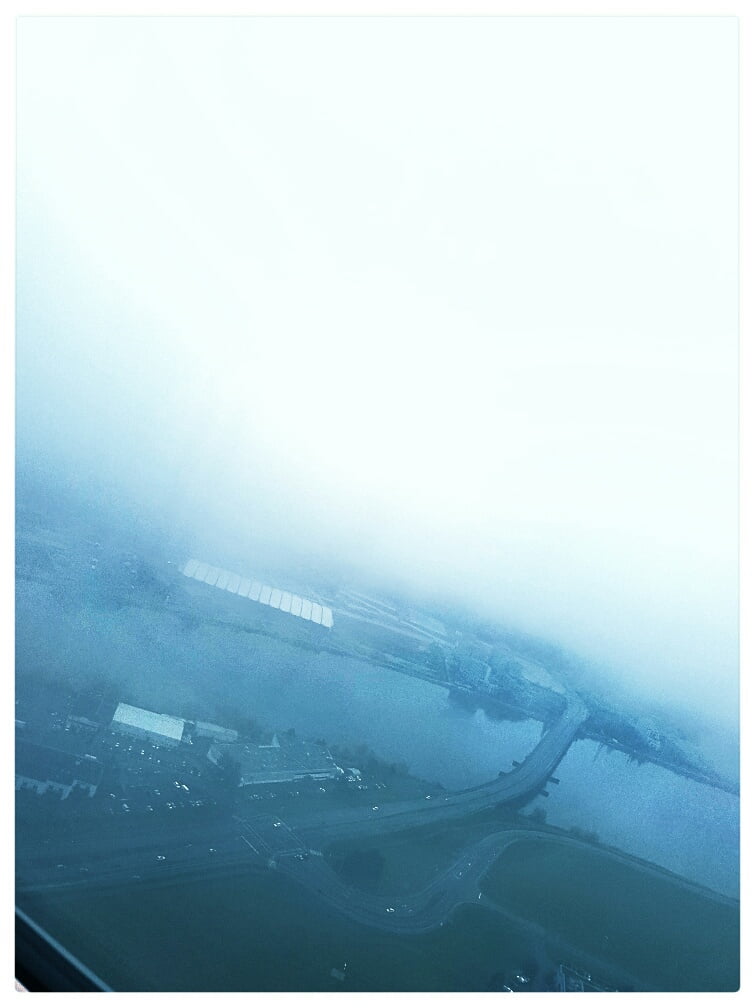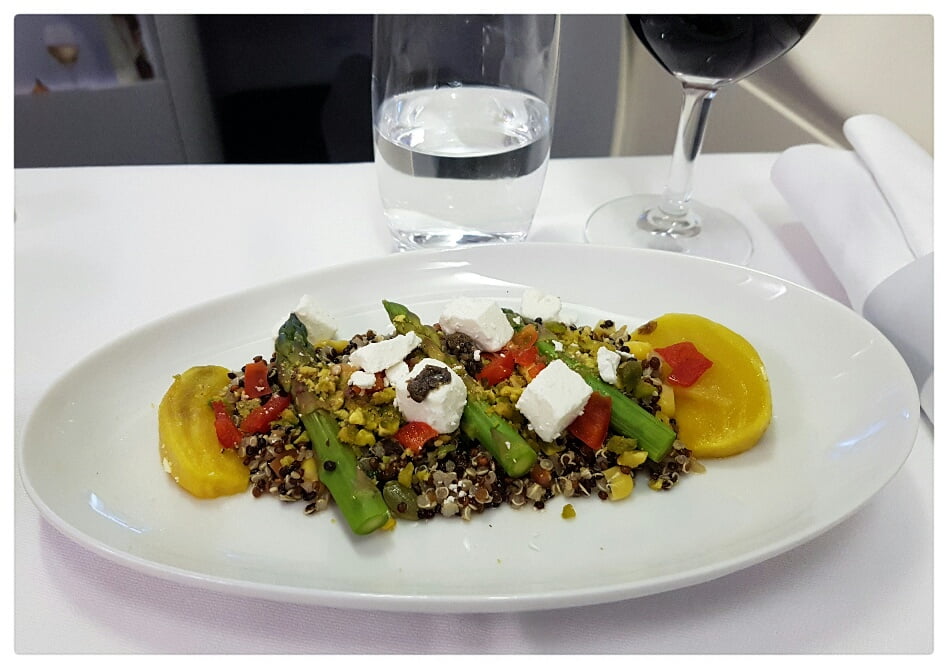 A starter of quinoa, beet, asparagus and feta.  About the best thing they served.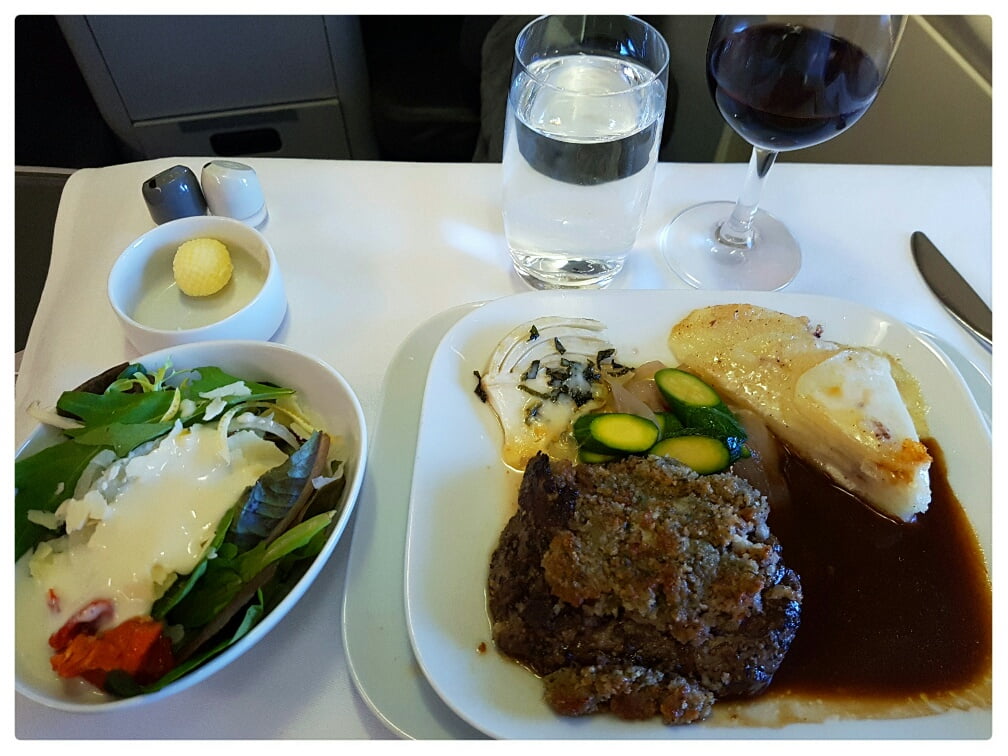 A salad drenched in mayonnaise, potato and fennel braised on the side and alongside a foreign body that was entirely unpalatable but was called beef with a gorgonzola glaze.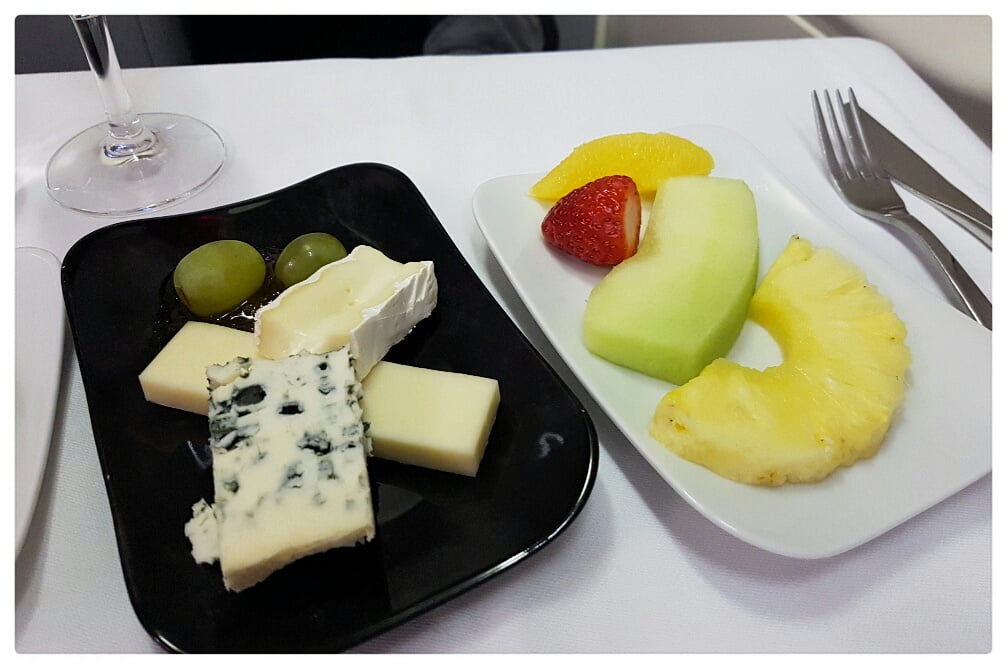 Cheese (served with Premium saltines!) and fruit.  I passed on the cheesecake.  Then, in keeping with Terrible Thursday, declined the breakfast (an omelette with charcuterie and fruit) as well as a snack on the connecting flight (a crab salad, bread, cheese and a Lindt chocolates).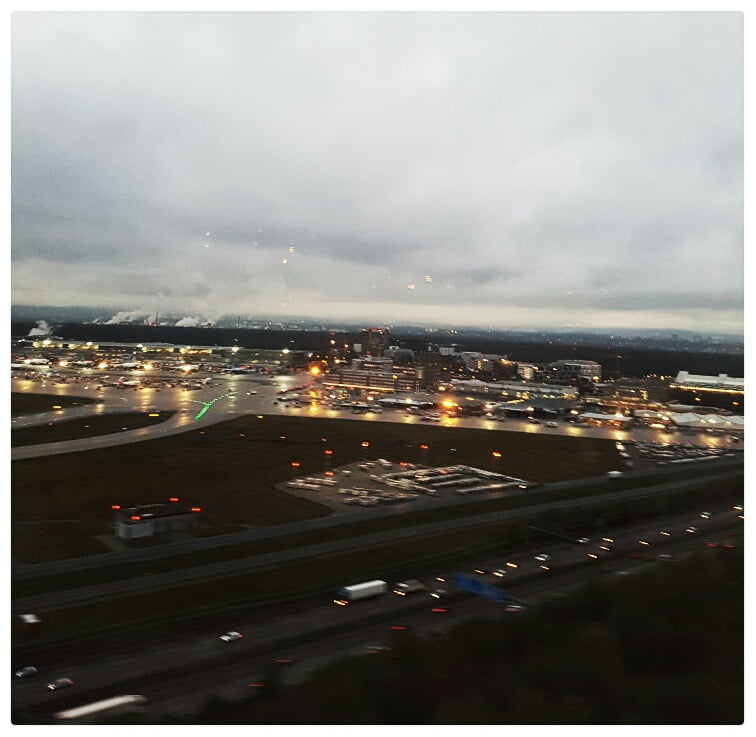 Arriving in FRA: Frankfurt is as easy to navigate as a lab rat maze, smaller than Lichtenstein but not by much, with smoking bars that ventilate into the corridor and enough lighting for an elderly Handel to sketch out an oratorio.  It took a full hour, no joke, to walk from the arrival gate to the tram to the next terminal to walk through security to stroll to the departure gate.  Which was, perversely, locked behind glass doors.  I was fortunate to be able to get into the lounge and take a shower and be somewhat refreshed.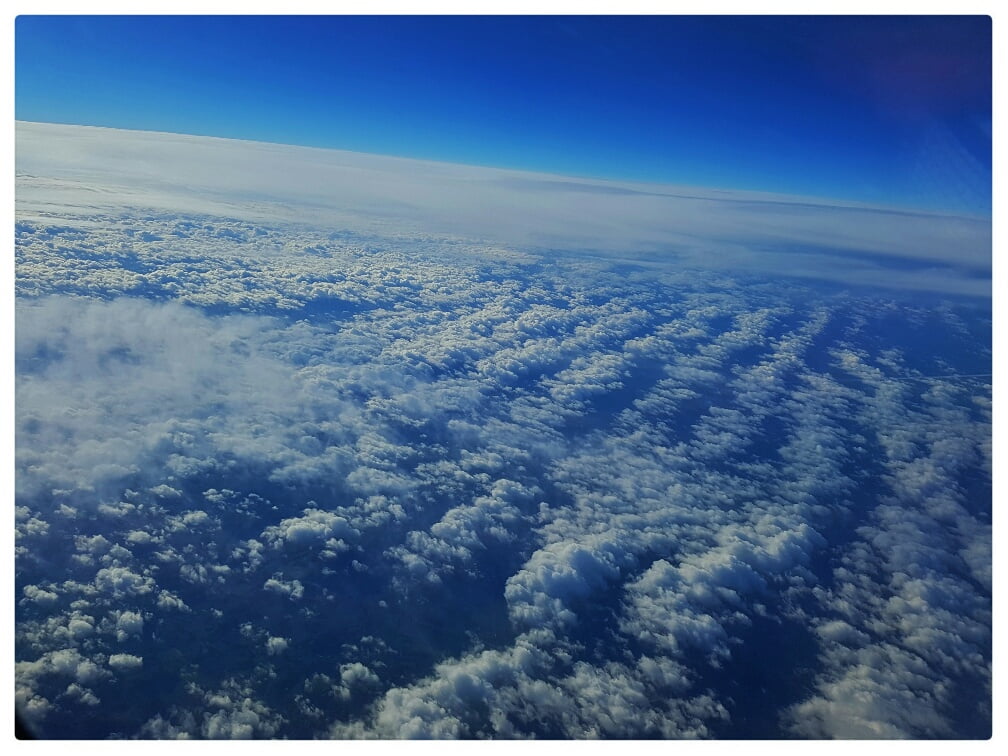 Clouds over the UK.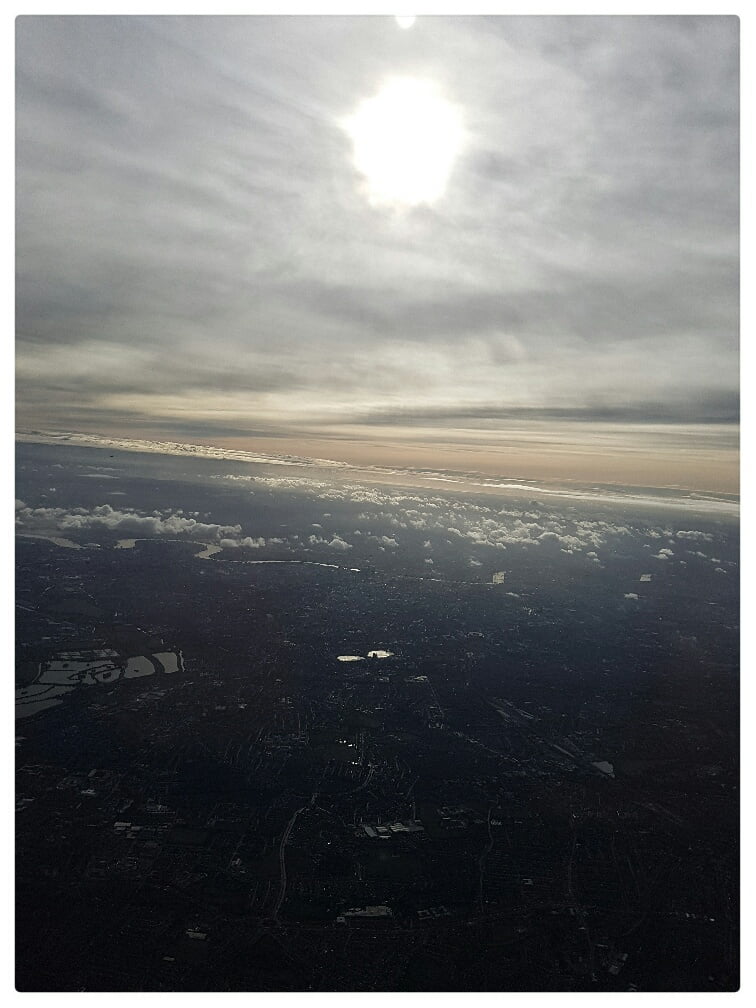 The sun still shines on post-Brexit UK.  Sort of.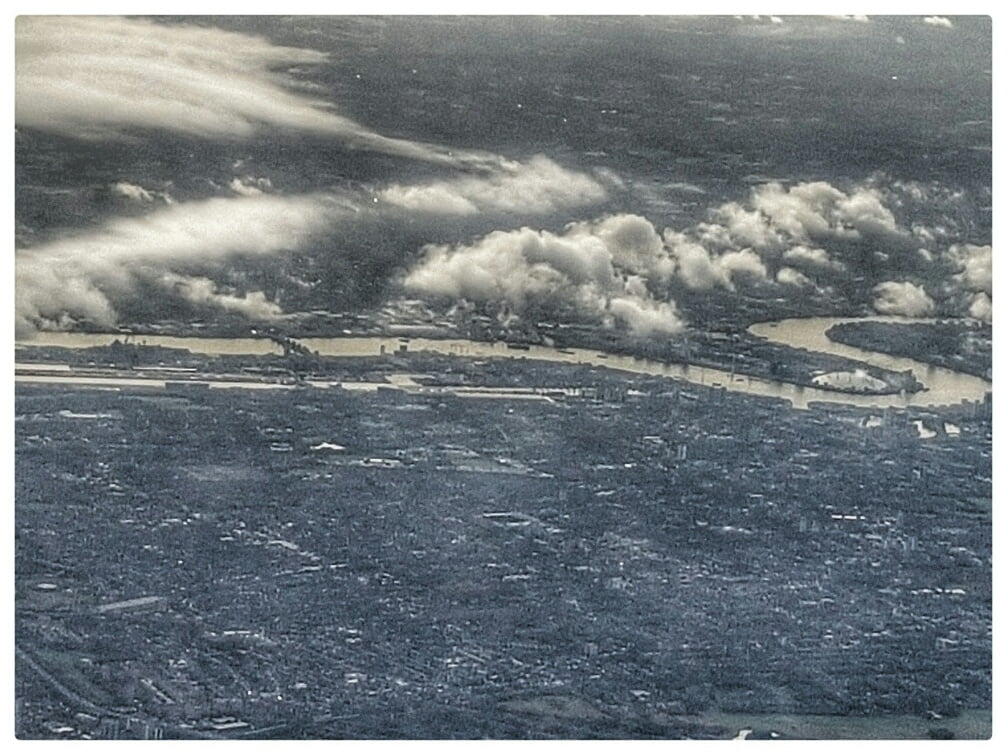 That white blob on the river is the 02 arena where the tennis will be held.  The arrival was Terminal 2 at LHR.  Terminal 2; I didn't know it even existed anymore.  Judging by the arrivals hall, neither did any other international carrier.  Even the Heathrow Express doesn't connect–you have to traverse a km trek to 3.
The Air BnB flat is in Bloomsbury, or Holborn, around the corner from Holborn Hall on a mews.  Small, unmistakably compact, but well-appointed in a new-build from the A+D Design firm.
The first thing I did after unpacking was take a two hour nap. Sufficiently alert I decided I could add one extra theatrical entertainment to my breakneck pace and got a ticket to The Entertainer, which was closing the next night, and was Kenneth Branagh's last performance with his theatre company.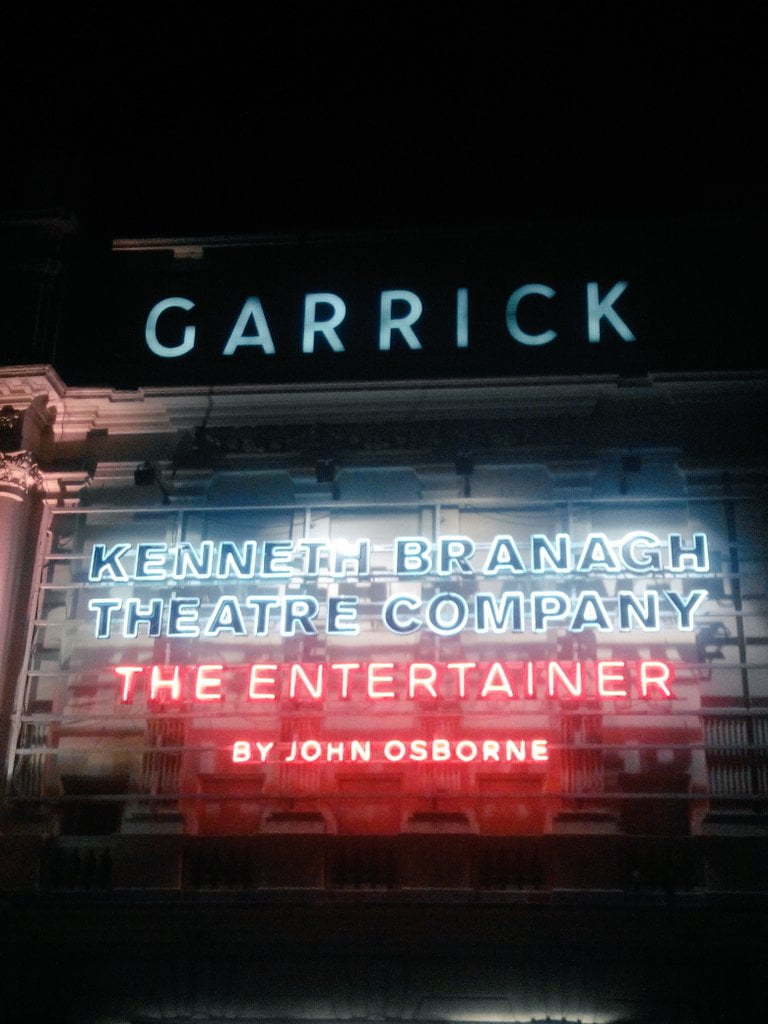 The cast should have been a draw.  Greta Scaachi, of White Mischief and The Player, among many others, had memorized her lines, and delivered them it seemed without error.  The niece was played by Daisy, the scullery maid from Downton Abbey.  If you remember her voice as being slight, undecided and high-pitched you'll know a) that wasn't an act and b) it translated poorly off a soundstage.  The heavyweight of the night was Gawn Grainger (who?), as the patriarch, a pre-Norman Lear UK 1950s Archie Bunker; but one strong pillar can't buttress the whole she-bang.  Branagh, probably a tad concerned about comparisons with Olivier who as the original lead more or less defined the role (sorry Michael Gambon), played it alternately like Jude Law and Hugh Grant, was nevertheless charismatic in the consummate actorly style.  Still, start to finish, a lot of 33 and a third and not enough 78 rpm.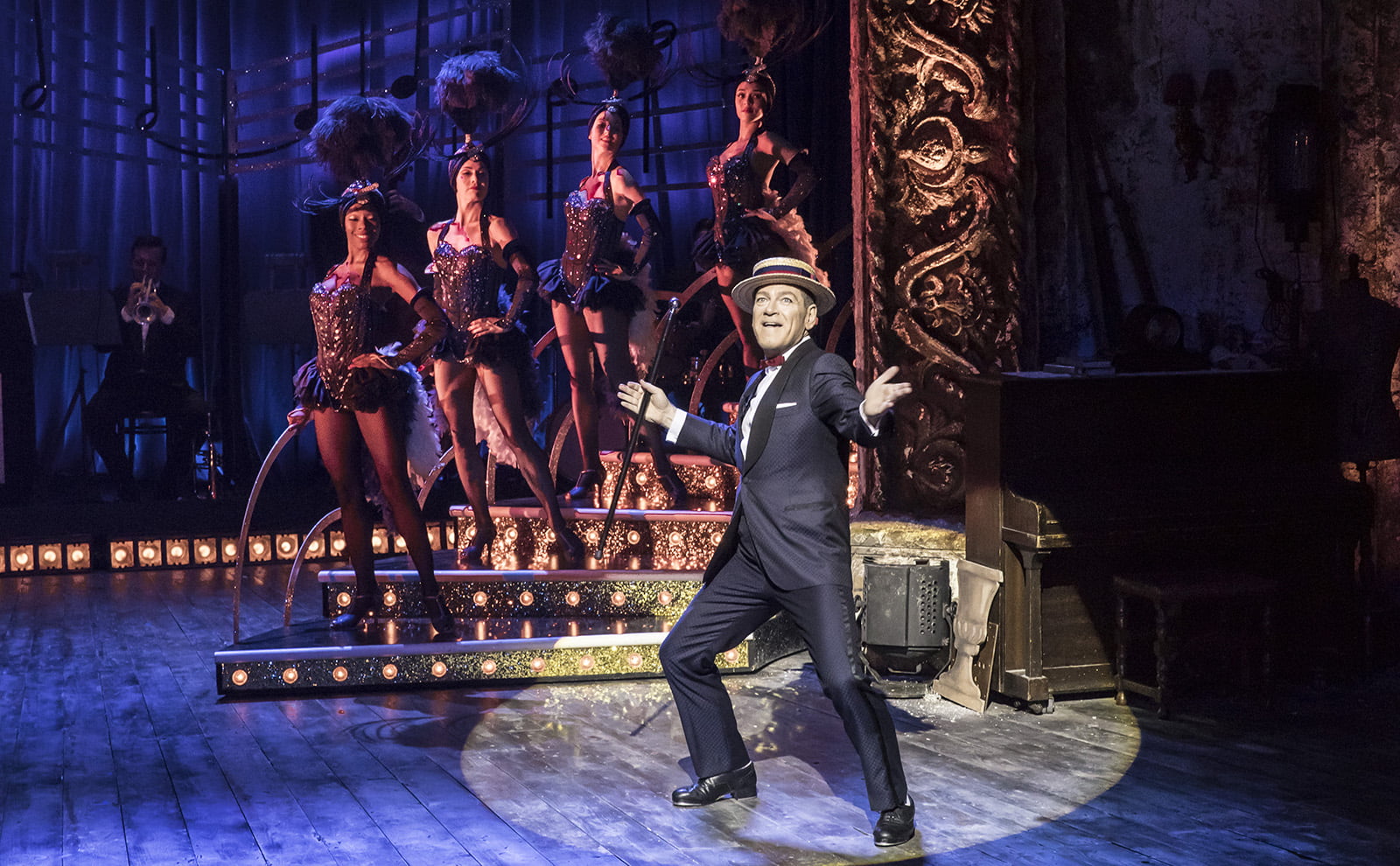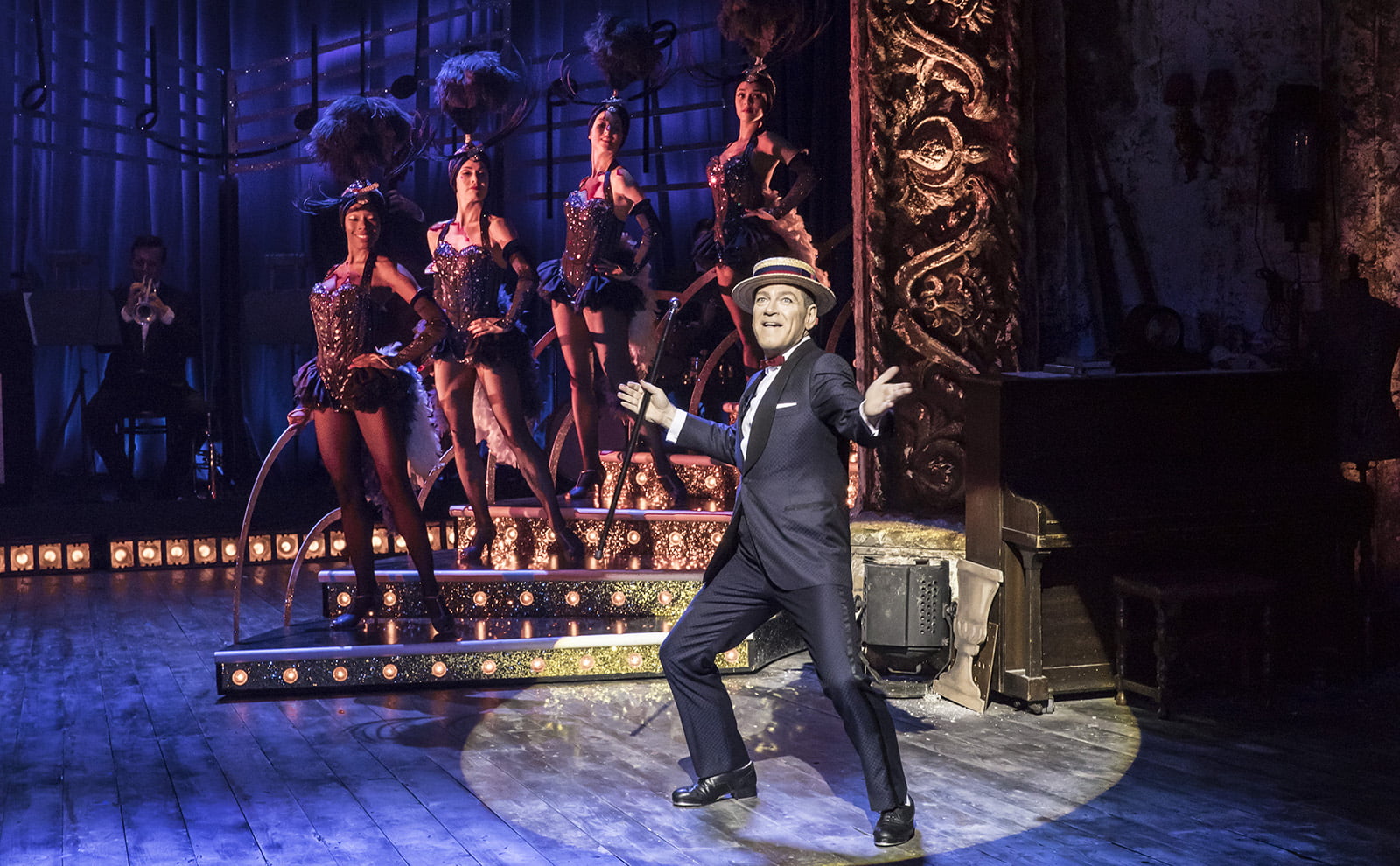 The Guardian drew a comparison with Arnold Wesker's revival of Roots at the Donmar in 2013.  I just happened to be in London then and just happened to see it and, yes, the Wesker remount presented a grim, stark, and penetrating view of mid-20th century UK whereas Osborne's play seemed a little forced and theatrical (in a bad way, not an ironic or satirical or sharply observant way).  Branagh did tap dance though.  Believably.  Who knew?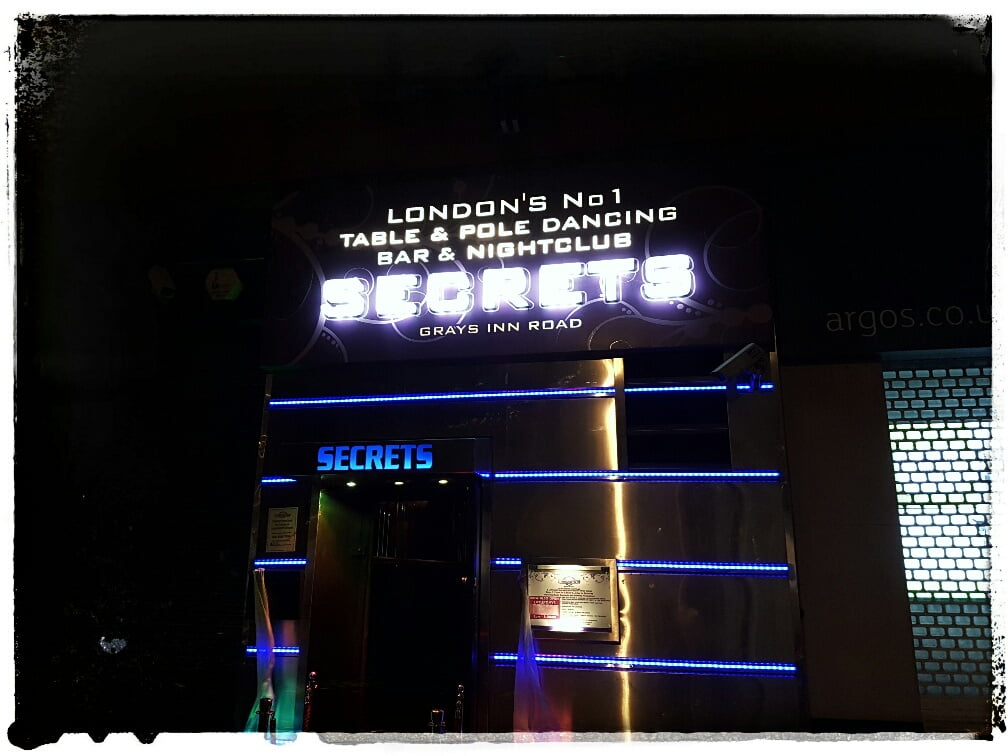 Even if the arts disappoints, there are plenty of diversions in my local(!)