Weekend in Banff, June 2015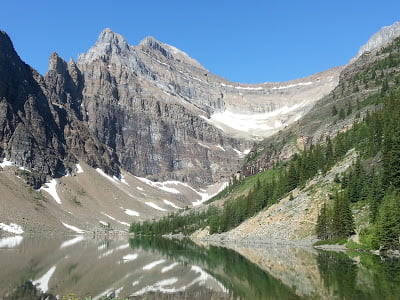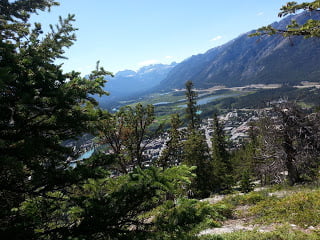 West towards Banff, the Bow Valley and BC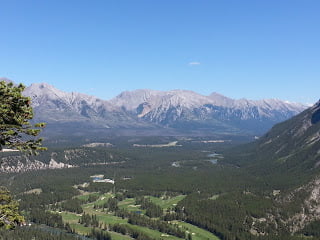 East towards Calgary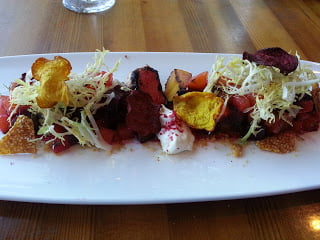 Every chef and their dog does beet salad, but this one, with warm grilled beets and cold cubed beets, with soft creme fraiche and bitter frisee, was particularly good.  Homemade sesame snap put the Polish OTC versions to shame.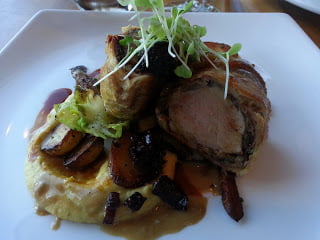 Pork Wellington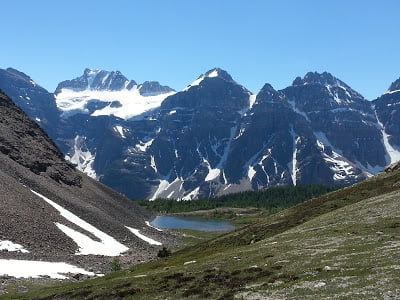 View in Larch Valley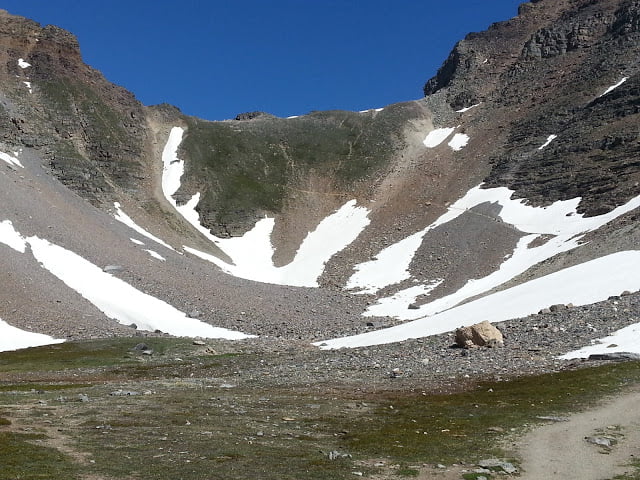 The perilous switchback to the top of the saddle: I deferred.  Sorry there's nothing to scale but if you squint you can see a small group traversing the snow halfway up.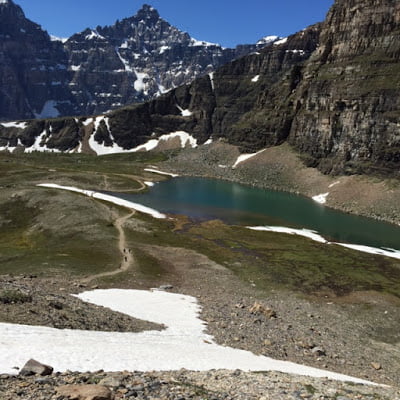 One of the MinnestimmaLakes, pic by SS halfway up the switchback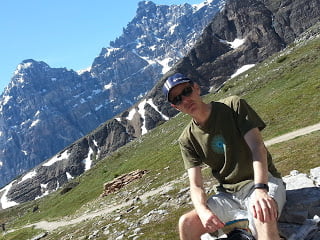 There's no smiling on the sugar free diet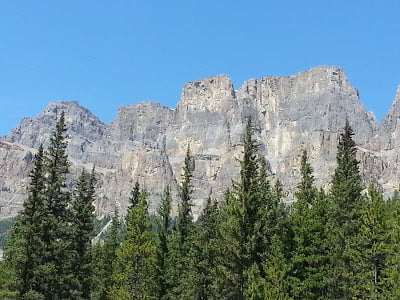 Castle Cliffs from the Bow Valley Rd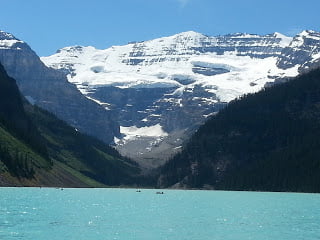 The ubiquitous shot of Lake Louise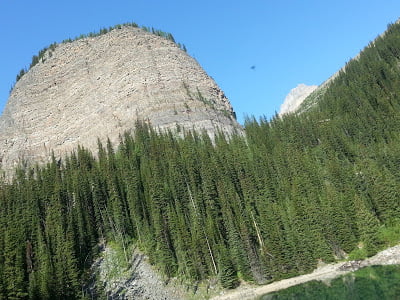 The Beehive above Mirror Lake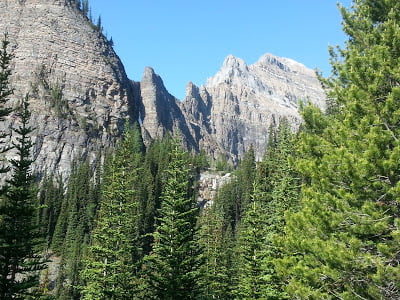 En route from Mirror Lake to Lake Agnes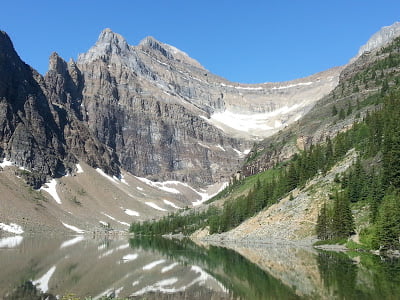 Views west at Lake Agnes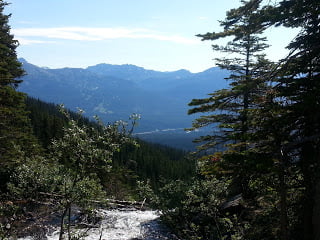 Top of the falls at the teahouse, over Lake Louise