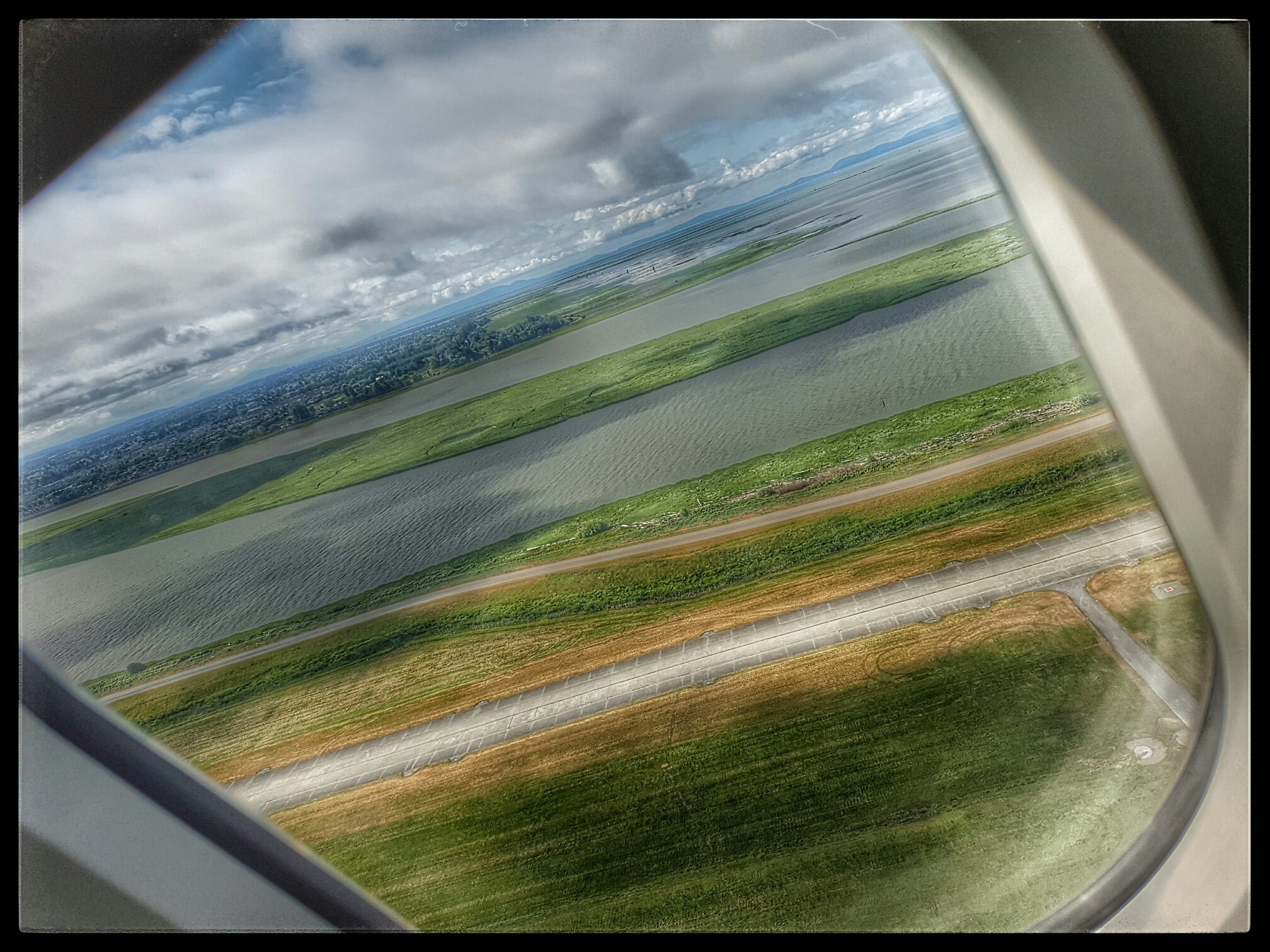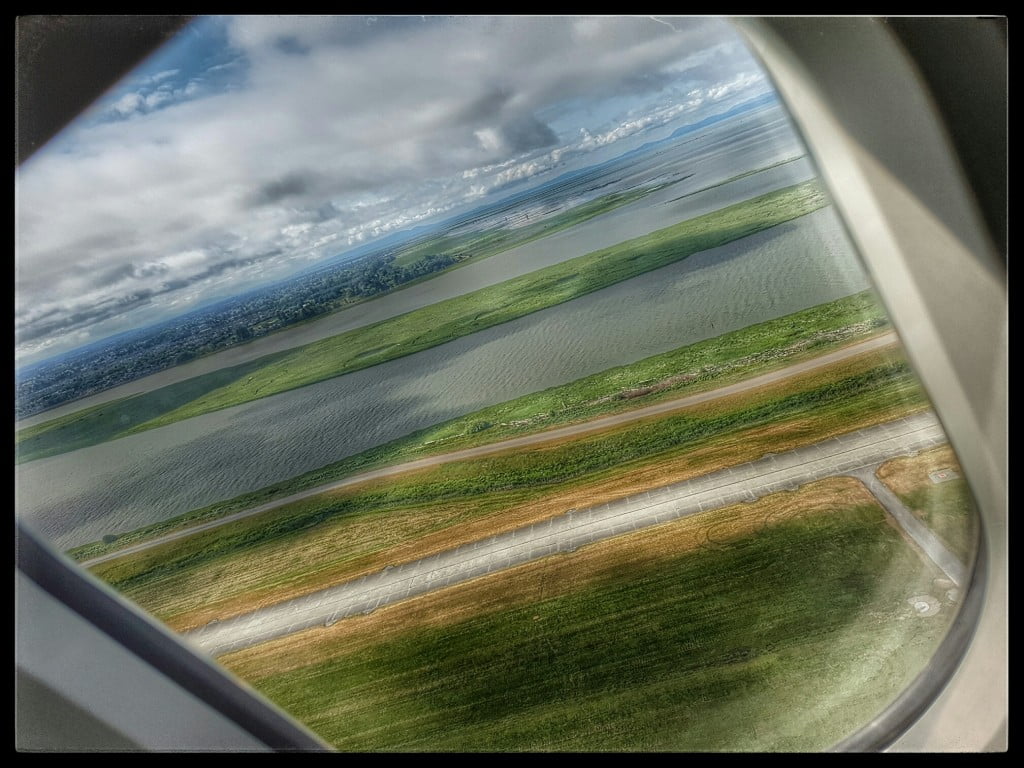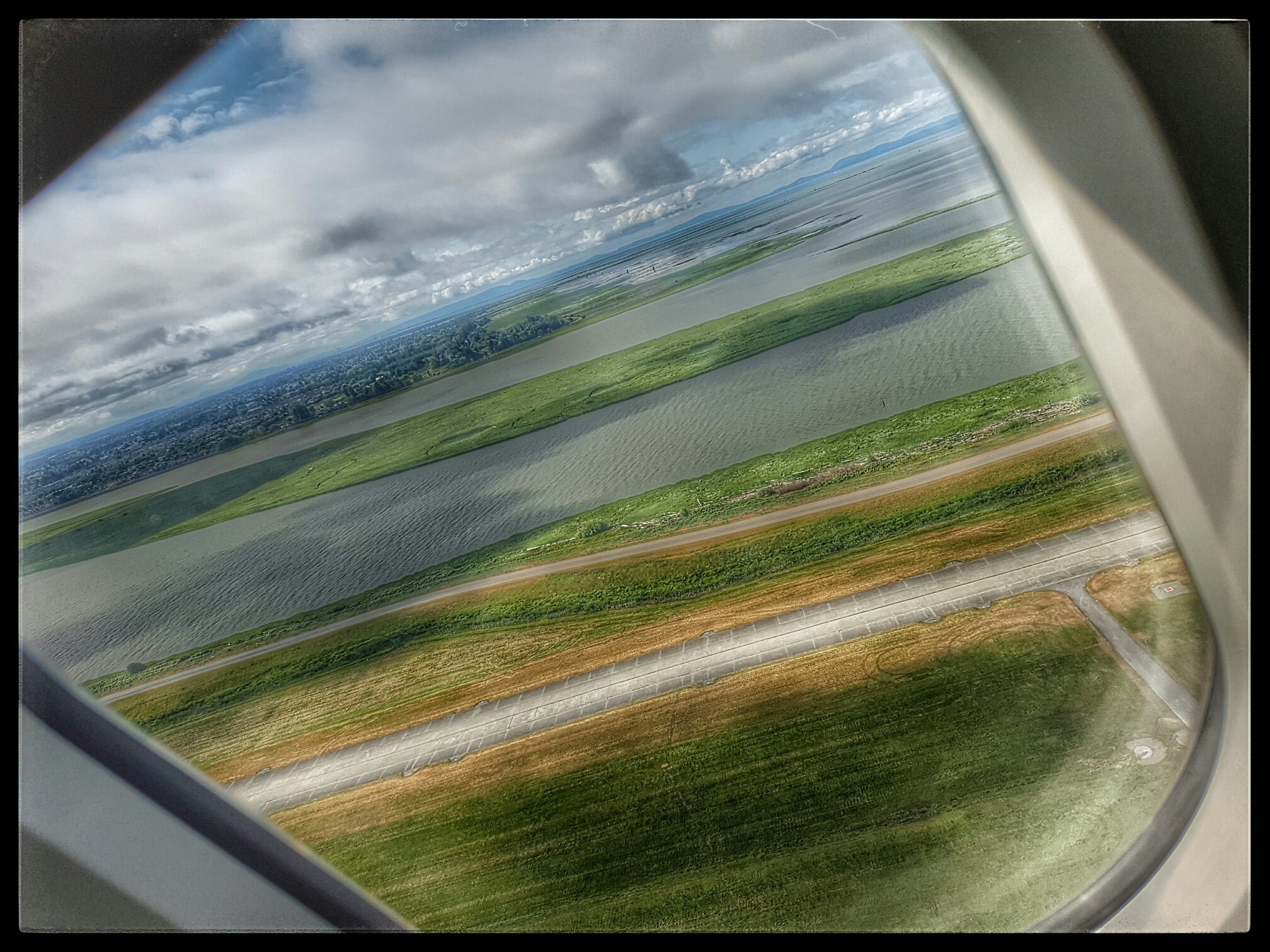 Why are we flying Montréal Istanbul, a five hour flight and a nine hour flight with a four hour layover? The cryptic rules concerning how additional costs are levied. The sweetest part is that two biz class tickets on points cost us $41.60. Seriously. Nearly halfway around the world. It's $450 in taxes and surcharges for one person to fly biz Vancouver to London. I just like to write that.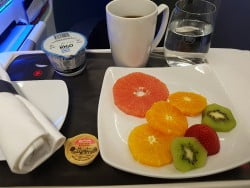 The pointster bloggers write their trip reviews like this: AC150 J Class YVR to YUL, TK 036 C Class YUL to IST, with business being C, D, K, Z and J for whatever reason. They shoot the lounge, the aircraft exterior, the seat, the menu, the meal, the lot. The YVR domestic lounge, once the CP flagship, is I think nicer than their international space. It was brimful of Americans moaning about the Conservative convention and Vancouver's weather; why were Americans voting at the Canadian Conservative convention? I couldn't figure out the source of our flight, it had the pods as in overseas flights, but was showing signs of age, to say nothing of the flight crew… Breakfast, pancakes or an omelette, were no great shakes, nor was the reasonable facsimile of coffee, but they came through the cabin umpteen times with beverages and snacks. Jim Sinclair was sitting behind SS, not that I'd know; I guess that's sort of like seeing Bernie Sanders up front.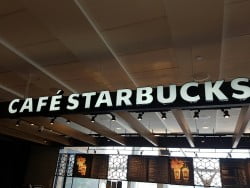 In Montréal, using SS's Fitbit we walked from one end of international to domestic and back, 3,000 steps, then took a lounge break, then repeated it. The international lounge had the Dolce and Gabbana touch. With departure past 10, though, we had to move on to the domestic lounge at 8:30 when the international wing shut down. How provincial is YUL?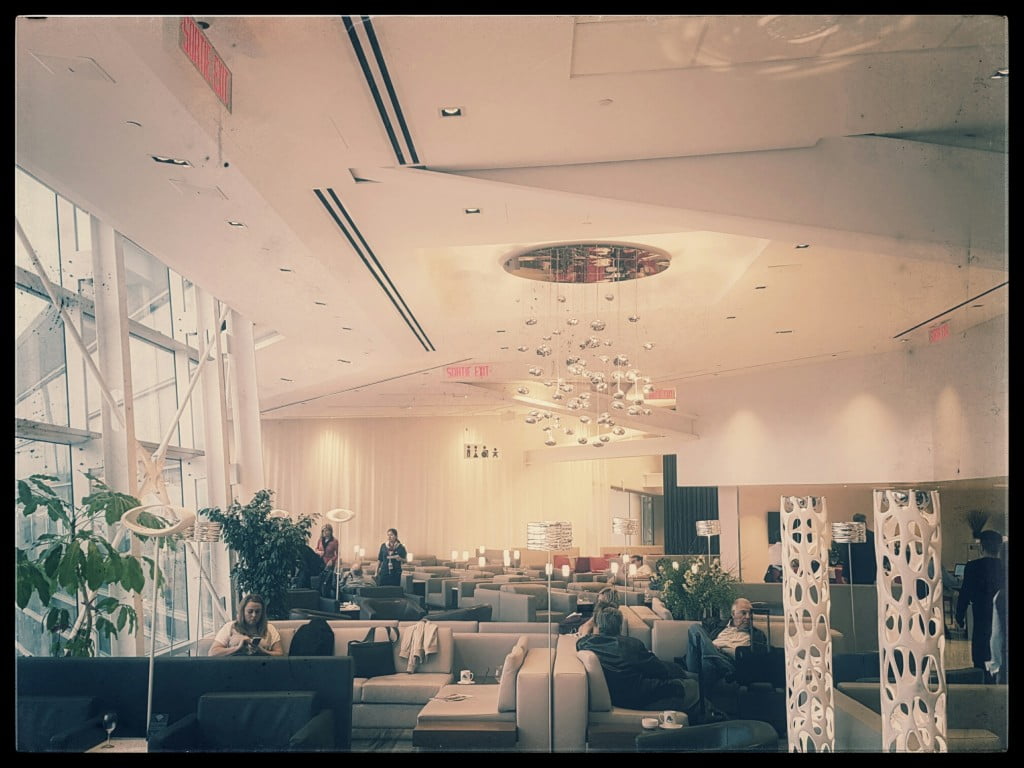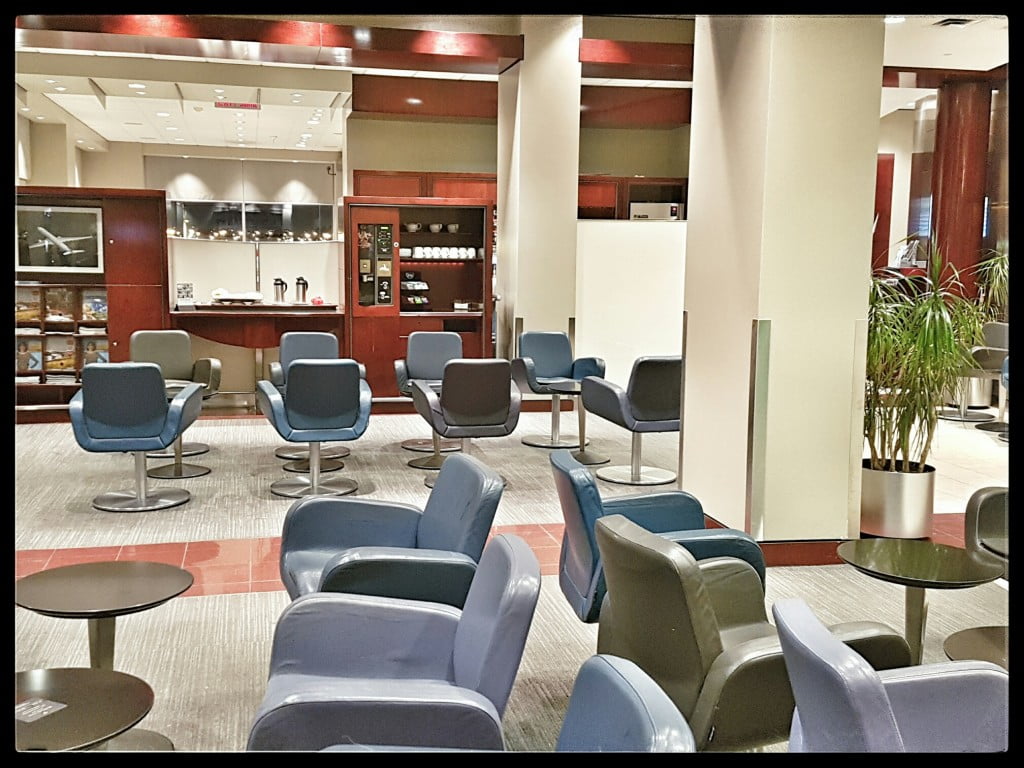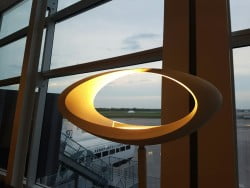 The Turkish Airlines flight was quite a trip. There is a chef on board replete with toque. Dinner is an amuse bouche, a drink with warm nuts, a salad or selection of mezze, soup, a main course.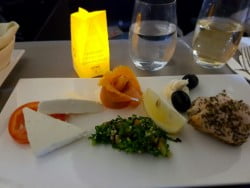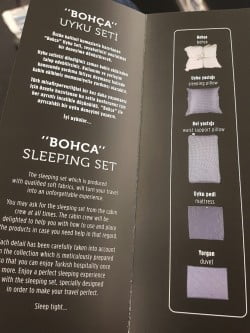 By that time SS went to bed. I stayed up for the dessert cart which had a superb baklava and some rich fruit ice cream, among a wide selection of other treats. Then came the tea cart, samovars, black tea and coffee, herbal concoctions, etc. Plus more dessert. I got five hours of sleep, not bad. Woke up to a huge breakfast, really over the top, yogurt, fruit, muesli, juice, cheese, and I said no to the omelette! They gave us water and Godiva chocolates for landing. Plus the toiletries kit came in a leather Cerruti bag. Not bad.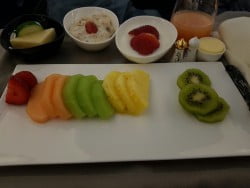 Smooth disembarkation, bags were first on the carousel, no hold up in Customs. Then an hour and a half in a cab in traffic to the hotel; 21 kms in 1.5 hours, including, at the end, 500 meters in reverse up a cobblestone alley (as our hotel sits on a pedestrian boulevard).
We're staying at a residence custom built in the Deco style over a century ago for an Italian antique dealer called Ravouna. Restored this century it now houses a coffee bar on the street level, eight suites, and a roof terrace. We have a nice room with a spectacular view towards Asia across the Bosporus.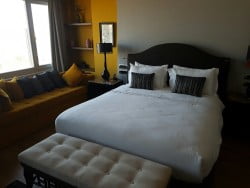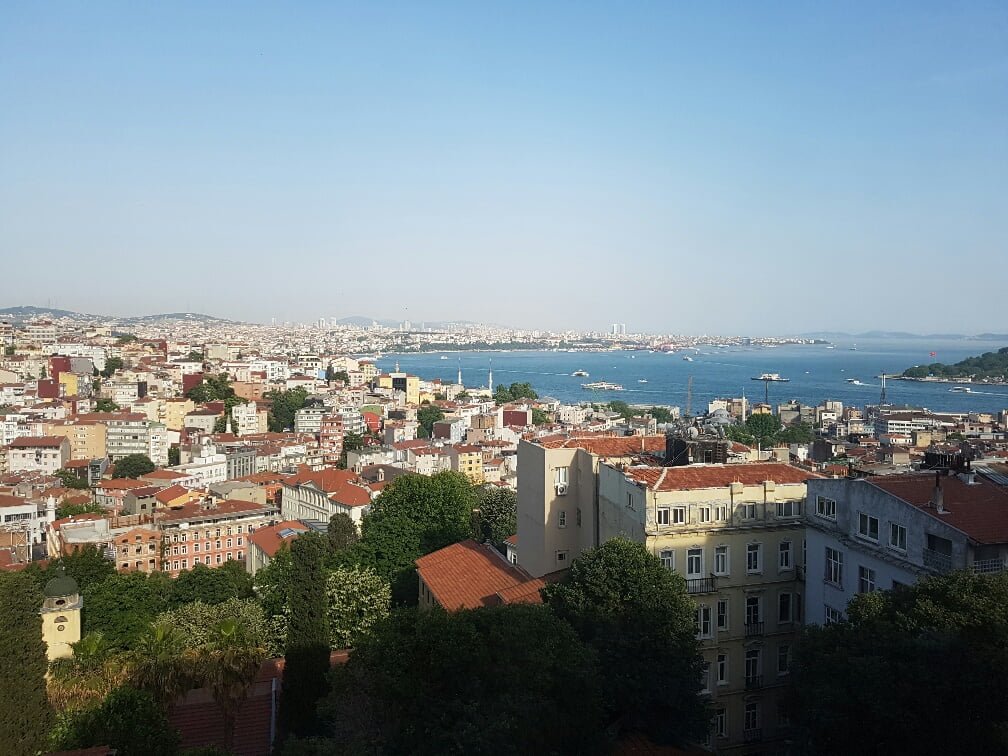 We were both exhausted but it was too early to crash so we wandered the Beyoglu neighbourhood; previously called Pera, as in "the other shore"; it does have the feel of Paris's Left Bank, a few decades ago. With the sunset coming on we went up the Galata Tower, originally built by the Genoese as a dungeon for prisoners, where we watched the mosques across the water in the Sultanahmet neighbourhood light up in the dusk.