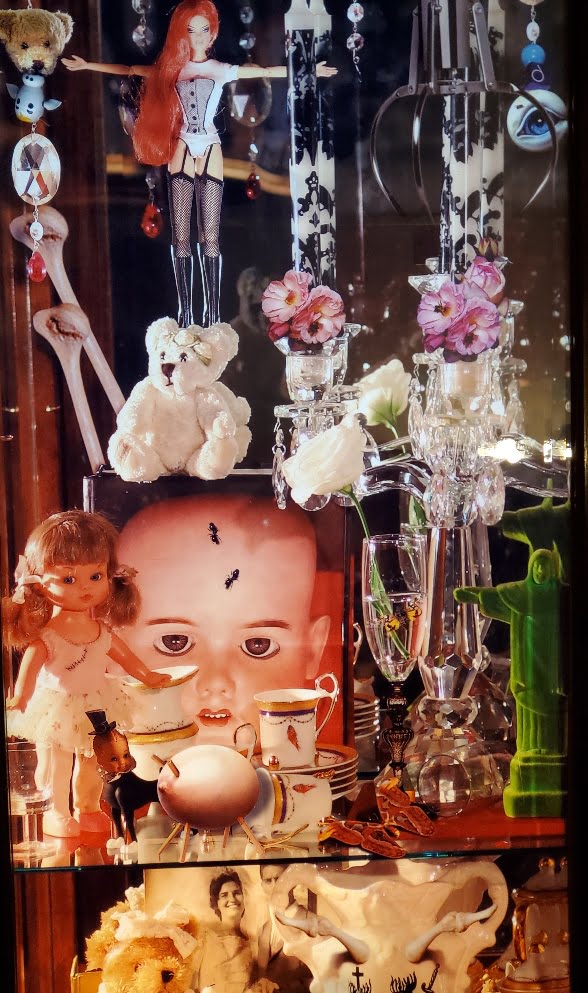 My late friend Giuseppe had a unique and lovable take on English grammar. He inadvertently created spoonerisms, usually by perfectly mimicking pop music then purposely twisting the inane lyrics, often used the definite article wonderfully inappropriately (my favorite was "the disturb") and had a very Italian take on the absurdities of British behaviour. The finest characterization of this was his exasperated phrase, "what can I do it?" which loosely translated meant anything from "how am I supposed to respond to that?" to "what the hell?"
Yes, so I had a very good friend for many years whom I met in London; Giuseppe, who later changed it to Joseph. He rented the converted sauna in Chelsea which could barely fit one person but without any qualms let me live there too. We had a lot of fun together and I never thought, in the late 80s, in Florence, that would be the last time I'd see him, but it was, and that has been very sad for me. And since he was from Puglia and since I'm in Puglia I thought I should visit his grave which I always believed to be in Lecce but in fact he was from Maglie, just to the south.
So I wrote another Italian friend, Massimo. He's my six degrees of separation to Gianni Versace because he designed a line with Gianni's ex, Antonio D'Amico (played by Ricky Martin in the TV miniseries). Massimo lives in Milan and we're flying home from Milan so I was looking forward to seeing him. Turns out the fashion industry is in a lull and Massimo went home to Florence. (I can think of worse places to go home to.) I asked where G/J was buried and he said it was in a tiny town called Poggiardo, south of Maglie. Then Massimo WhatsApp-ed G/J's sister, Mary, because she volunteered to take me to the cemetery. But Mary doesn't speak English. Her son does though, so we included her son on the messages. He lives in Naples! It was a four city WhatsApp gong show. I felt absolutely awful for having caused so much fuss but in for a penny.
After our drive from Matera to Lecce, I left SS behind to explore. Penelope led me down a rural route 30 minutes or so to Maglie. I rang Mary's bell. She invited me up. She was there, her husband, her other son. English was spare, but somehow we made it work. She had numerous framed pictures of her brother dotted in various rooms and of course it was all very emotional. At one point they phoned her other son in Naples who spoke English and asked him in Italian to invite me to dinner which was a wonderful and exceptionally generous out of the blue offer but SS and I had plans back in Lecce. Eventually, we set out to the cemetery.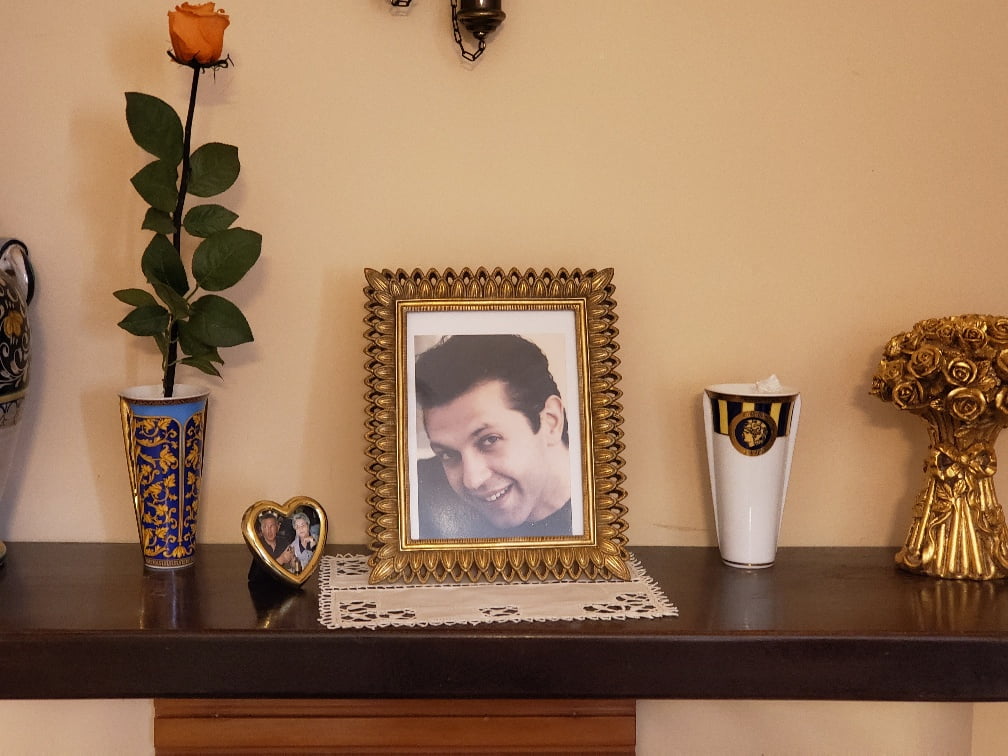 Unlike Canada, everyone was in a wall or a mausoleum; they were using the word tomb, but in English we generally don't think of the free standing building as a tomb, the tomb is inside, like inside the pyramids. Giuseppe was in a family mausoleum along with his father, grandparents and aunt. I couldn't quite ascertain why, but his mother was in the same cemetery yet in a separate spot. We all had our moment and in the stinking hot of the late afternoon made our peace. Then I drove everyone back home. I wish I had the language to express what it all meant but translation was at a minimum and instead we talked about simple things and the beauty of southern Italy. Mary said many wonderful things at the end, only some of which I could positively translate, but they were words of living our lives as best we can and enjoying life while we can. It was all really exceptionally touching. The cemetery pics below capture a little bit of the austerity and serenity of the location.
On return to Lecce I checked into our B&B. The wild thing is that it's very Giuseppe; it's crazily over the top artsy, one of the owners has a gallery in Bologna and the walls are lousy with expensive collectibles, the location is perfect, the situation ideal and I can't help but feeling that if given the opportunity G/J would have welcomed the world in a similar vein. The pictures below show our room, some of the common areas for guests inside and out (you an see the Audi in the yard in one, gosh that was a tight squeeze), as well as an exterior shot coming back from dinner.
For dinner we went out to a small restaurant which is owned by the guys who run Bocca al Lupo (the last time SS and I were in London we ate there). We started with a lovely burrata on cabbage with basil and anchovies, then a pasta with pesto and sausage, then a filet of beef resting on roasted potatoes and a cheese vegetable sauce with sun dried tomatoes.
The close ups of some of the Brazilian art below remind me of going to Leigh Bowery's Taboo in London, in 1985, with G/J. I think he would have loved these collages. RIP.