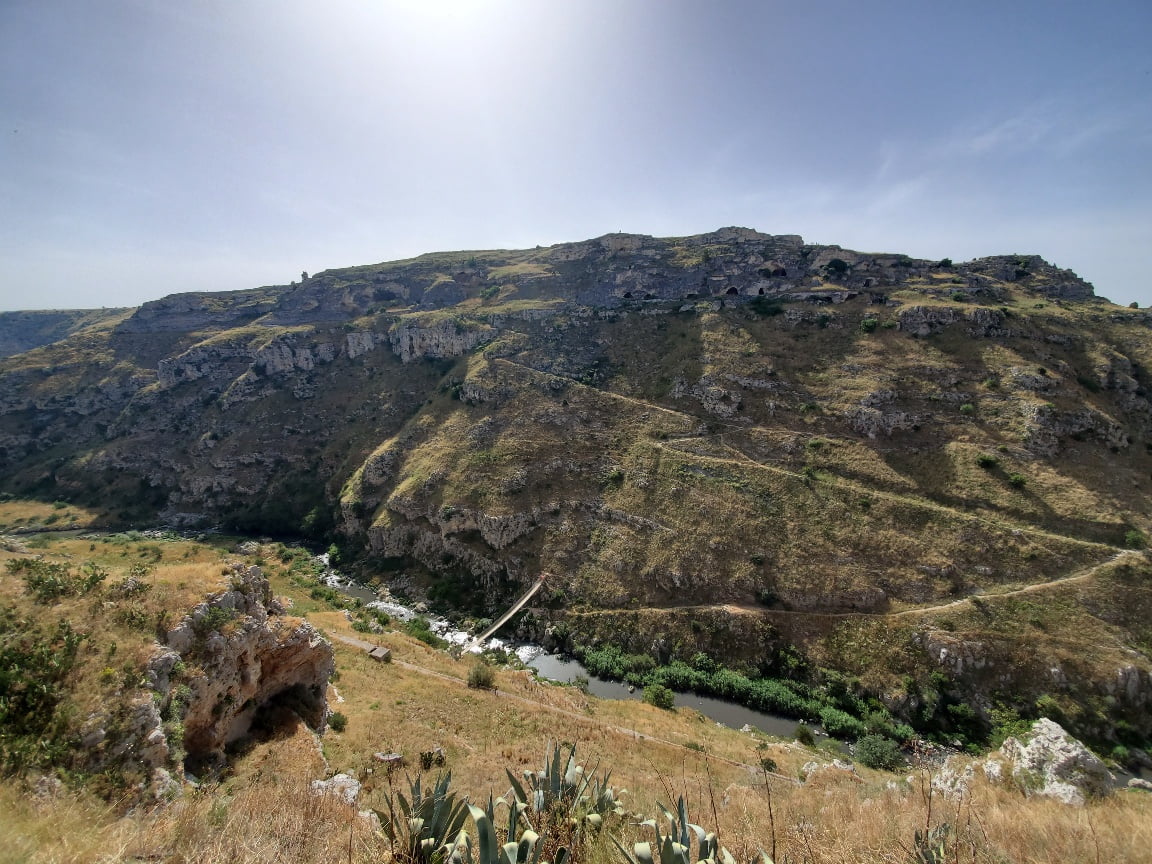 Our first Saturday here, which we spent in Naples (and even at 2 a.m. on a Monday is noisy, busy, chaotic and unpredictable) was noisy, busy, chaotic and wound down around Sunday mass. Our second Saturday, in Matera, resembled the cruise ship hordes which flood Venice during summer; teeming with day trippers, women in unsound footwear, sweaty men toting backpacks and too much traveler paraphernalia, and children rather miserable in the heat. (I have a pair of hard to get Nike Okwahn trainers as well as some hard to source New Balance Re-engineered and have noticed that amongst teens they draw more focus than any cultural attraction regardless of the age or sanctity.)
We set out this morning to climb the hillside at the Murgia National Park, which abuts the old sassi; the old caves, the old old caves, Neolithic, Bronze and Iron Age villages, from 7000 BC, and Rupestrian churches, they are dotted in the park on the limestone plateau across the river Gradina. We suited up with hats, water, and so much sunscreen I was white like Pierrot–tourists threw coins at me. But at the entrance to the path, which leads down the Matera side to a suspension bridge, and then up the plateau, there was a sign "closed for the 2019 summer of culture." Italy is a country with myriad deficiencies; no holiday should hold to expectations. Of course we could have driven there, or taken a tourist bus to the top, but as it hotted up we lost that energy.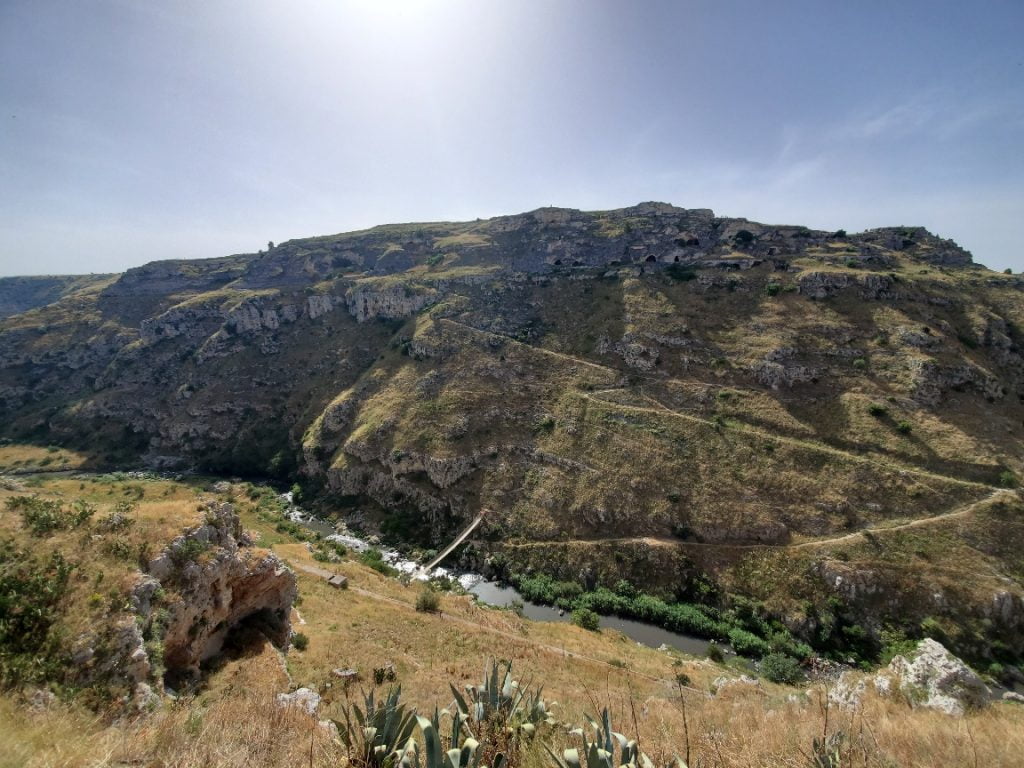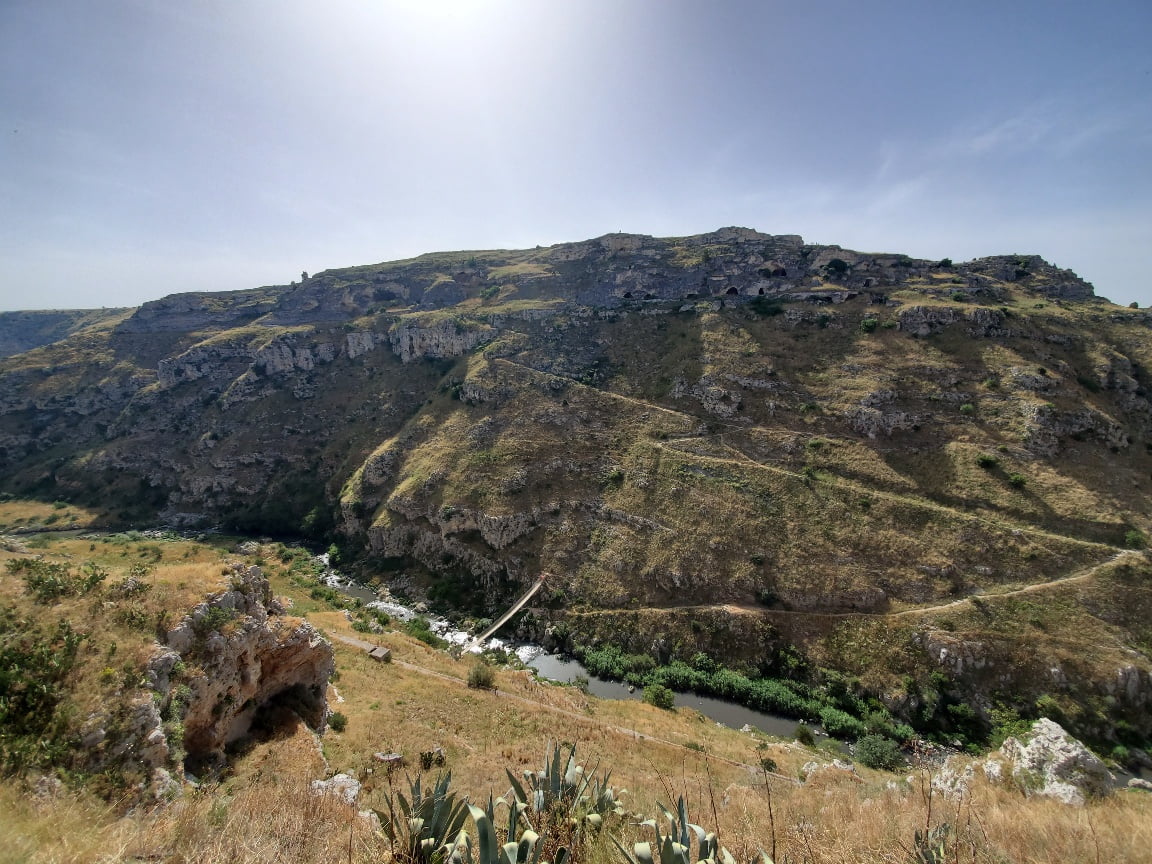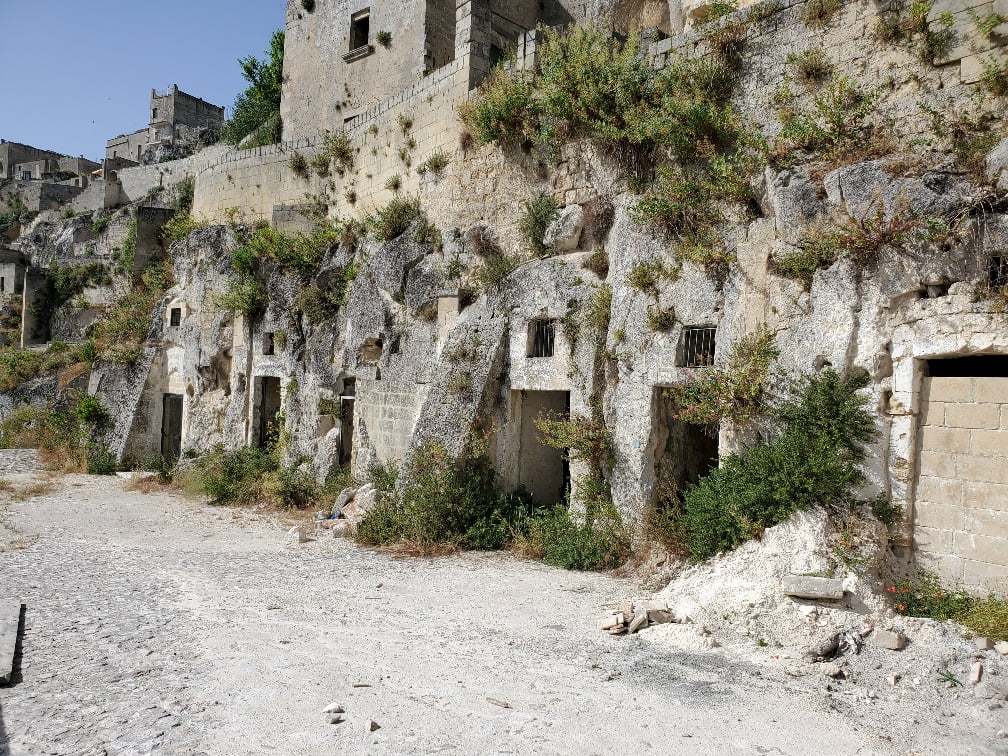 Instead we walked the perimeter of the town, stopped at various outlooks, noted the barred disused cave sites, stopped by several churches, and escaped the 33 slash 34 degree heat in the nominal shade when and where we found it.
The church Purgatoria had a distinct message.
The Duomo was a little garish inside but had a gorgeous view on the piazza.
Stephen wandered into Santo Agostino, across the street from our flat, which was unusually austere.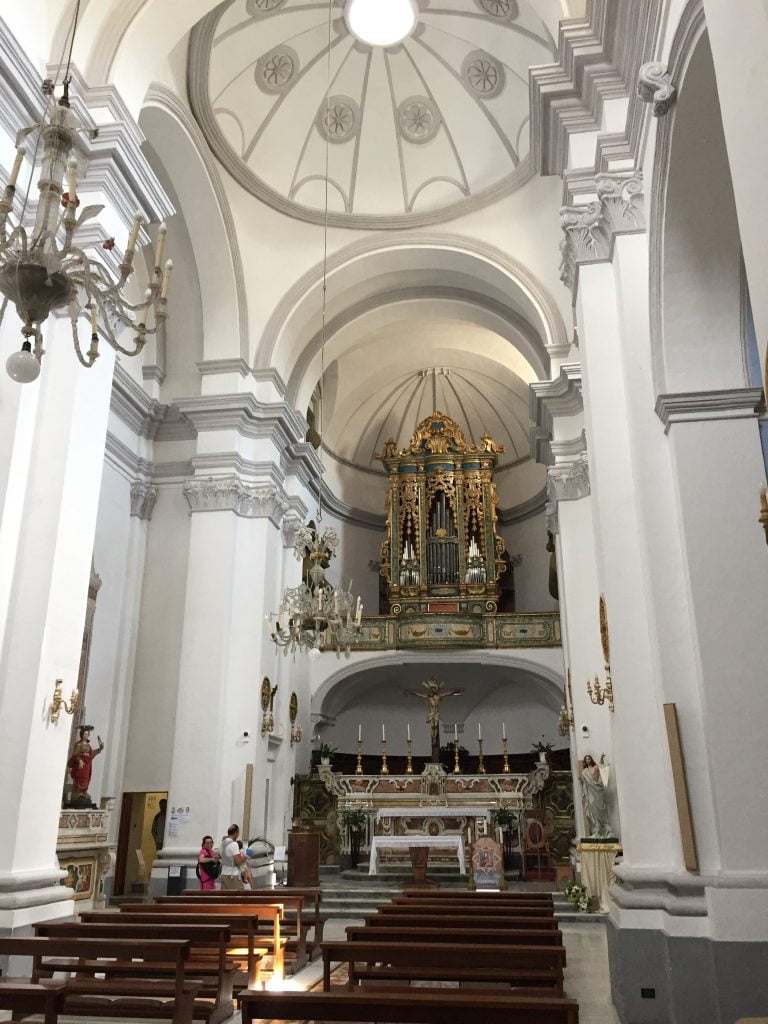 Later in the afternoon a sports car pulled up outside. San Agostino hosted a wedding. I pitied the men in their suits and ties; I would have been bathwater.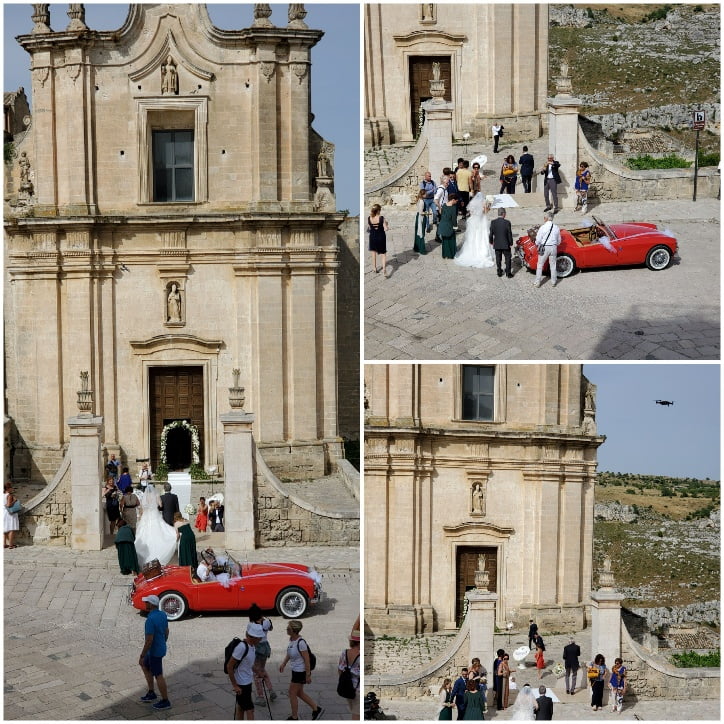 This is what SS says I spend most of my time doing: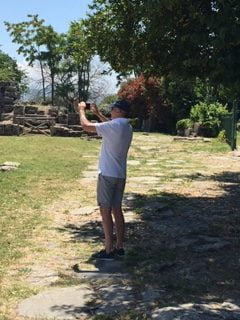 So since we'd hit 8000 steps, I had drenched yet another shirt, and the balcony at the flat was spectacular, I spent most of the heat of the day, and the day had clouded in and heated up and become a pressure cooker, with my feet up reading, watching, and like the elites on the Circuit de Monaco who get to watch the race from their balconies at home, glowered over the plebes below disturbing my peace.
For dinner we returned to Osteria al Casale where we'd had a sensational buratta the night before and the best bread to date. For a starter a cheese tart (cooked in the pizza oven, so lovely and smoky) with a poached pear in mulled red wine. Luscious. Our pasta was a fusilli with sausage and eggplant; we followed that with a shared main, lamb and roast potatoes in olive oil. Someone had a dessert too; not pointing any fingers…
As per last night, they were fully booked, although two tables of 12 and one of 10 didn't show until past nine; it was a baptism party, so several strollers, maybe half a dozen kids under 10, and of course harried adults unsure of seating, wine choices or menus. A little bit The Great Beauty, if you know the reference.