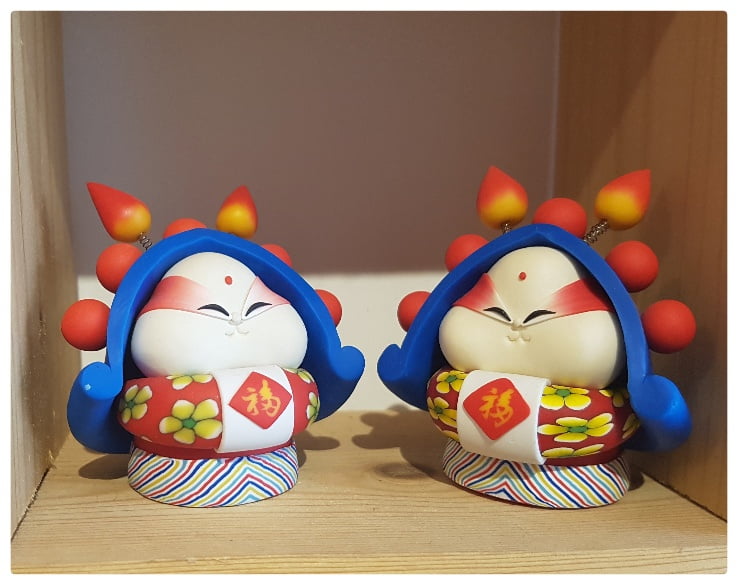 I shaved this morning and my Australia tan disintegrated into the sink.  Ditto SS.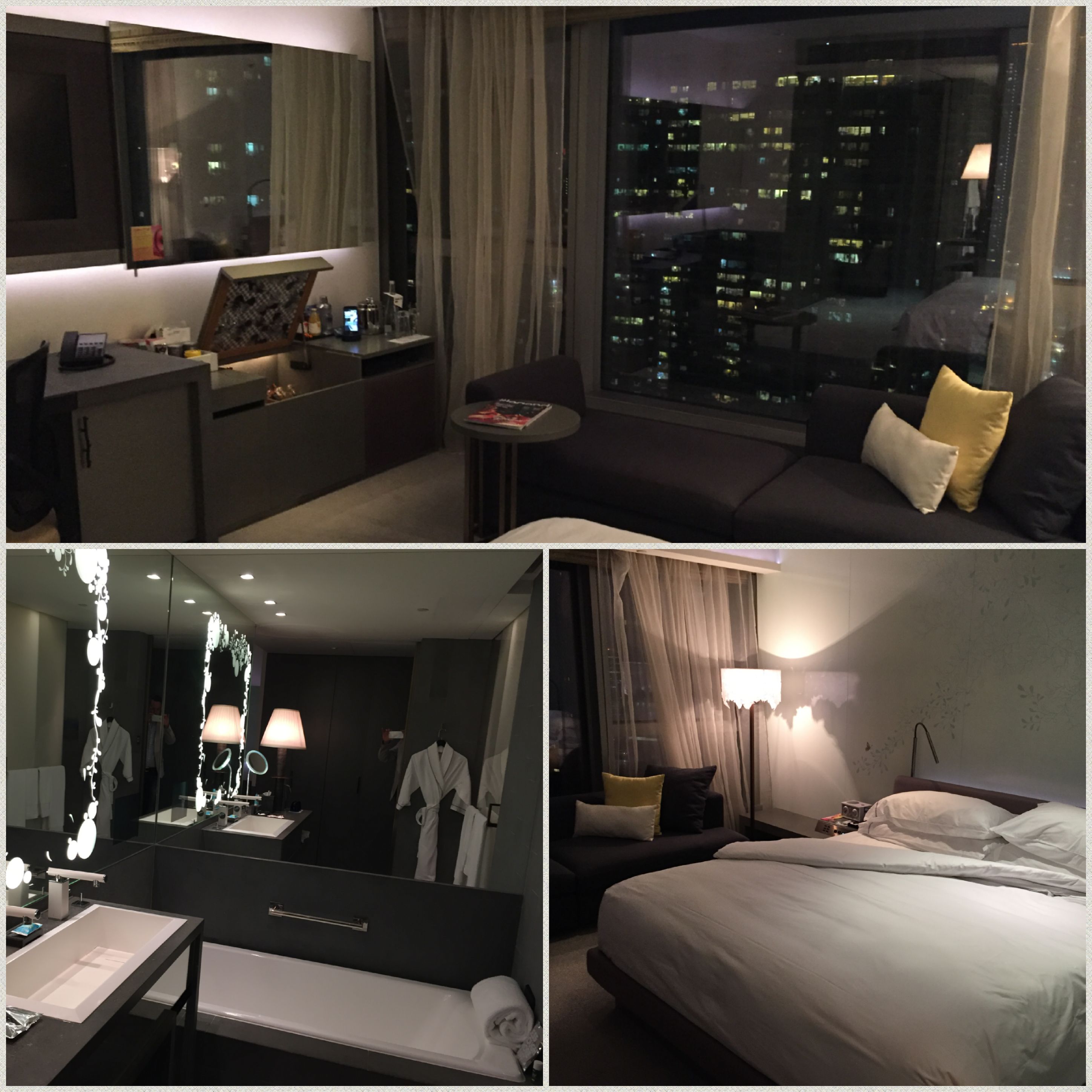 This morning we woke up on the 33rd floor of the W Hong Kong.  It's an uneven brand, as hotel chains go, but by gosh did they get it right in HKG.  We don't have a suite or anything but our digs are superbly appointed and extremely well organized for the size.  The blue tooth through the HDTV is a plus.  As is the tiny night light embedded in the toilet paper dispenser—how clever is that?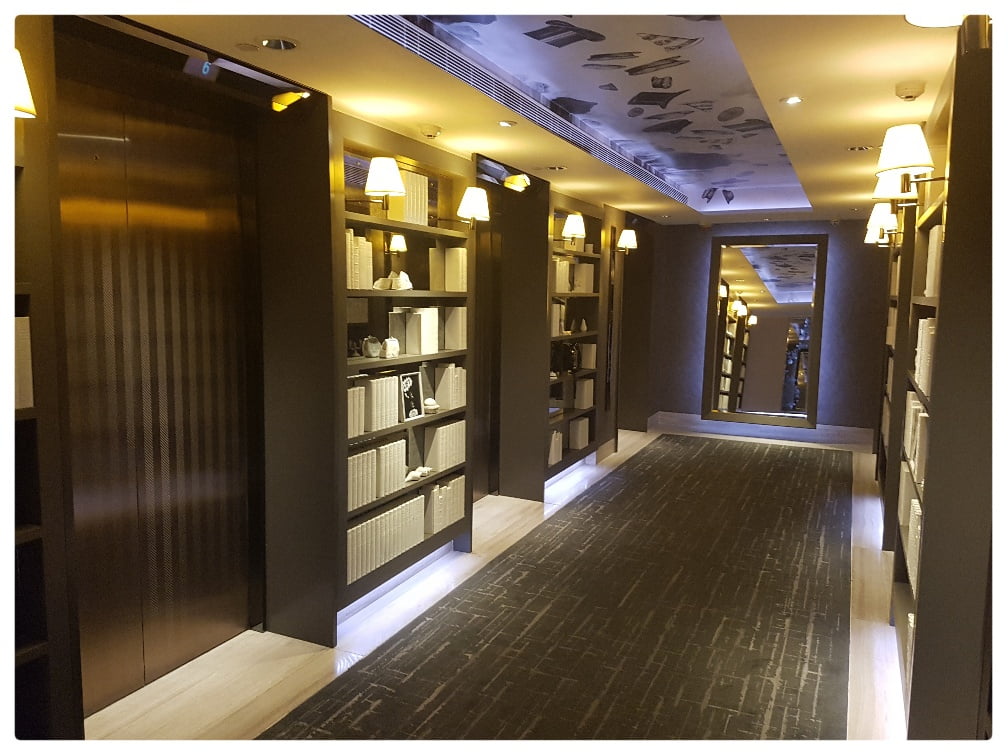 The over-considered elevator bank on each floor is a bit overdone…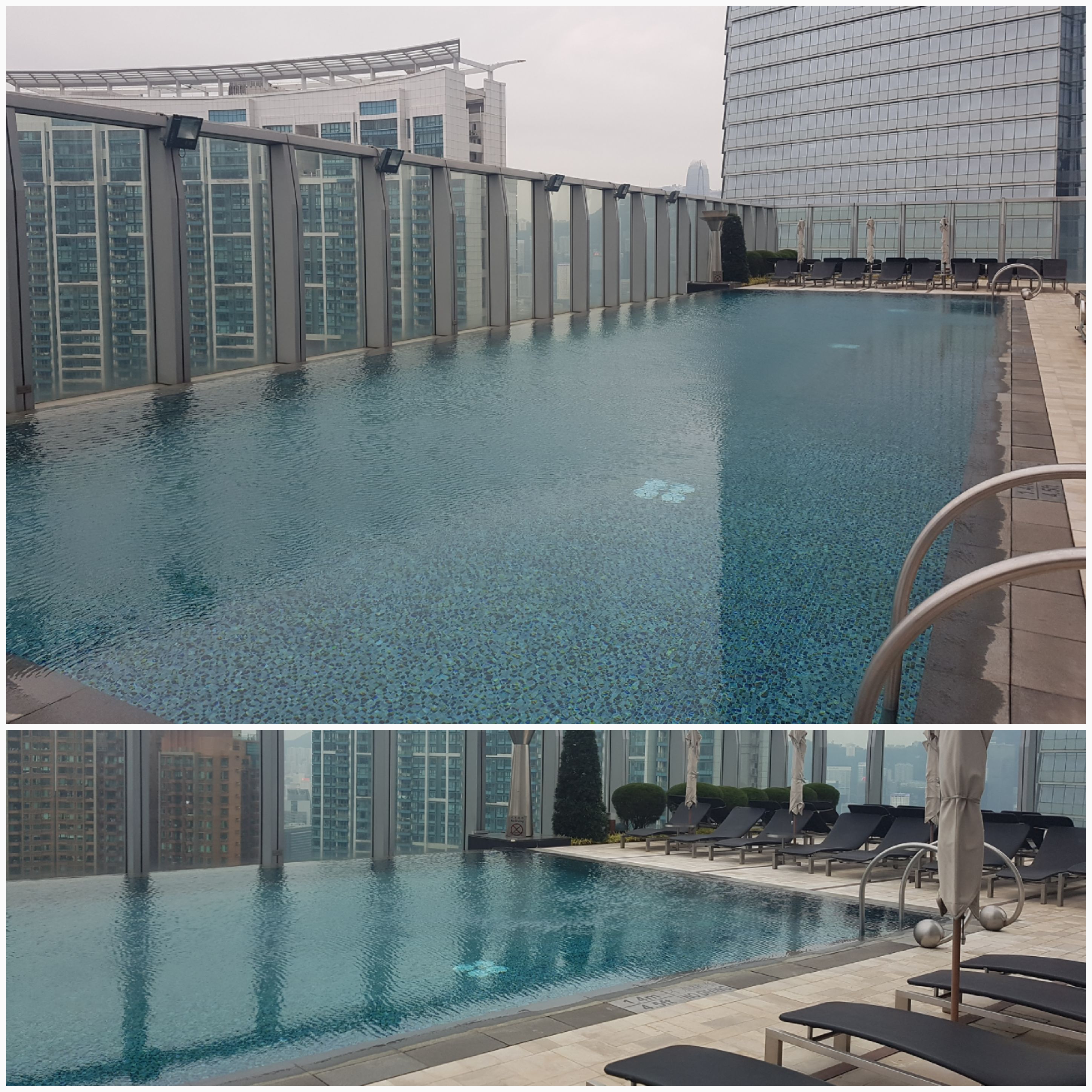 However, the rooftop pool and jacuzzi isn't too shabby.  You press 76 on the elevator.  It's not really the roof because a bank of offices in the same building rises up an additional 15 stories.  But who knows how many floors this hotel has, all the numbers are by luck.  You go to check-in on the sixth floor.  The elevator has no fours (no 24, 34, 44, etc.).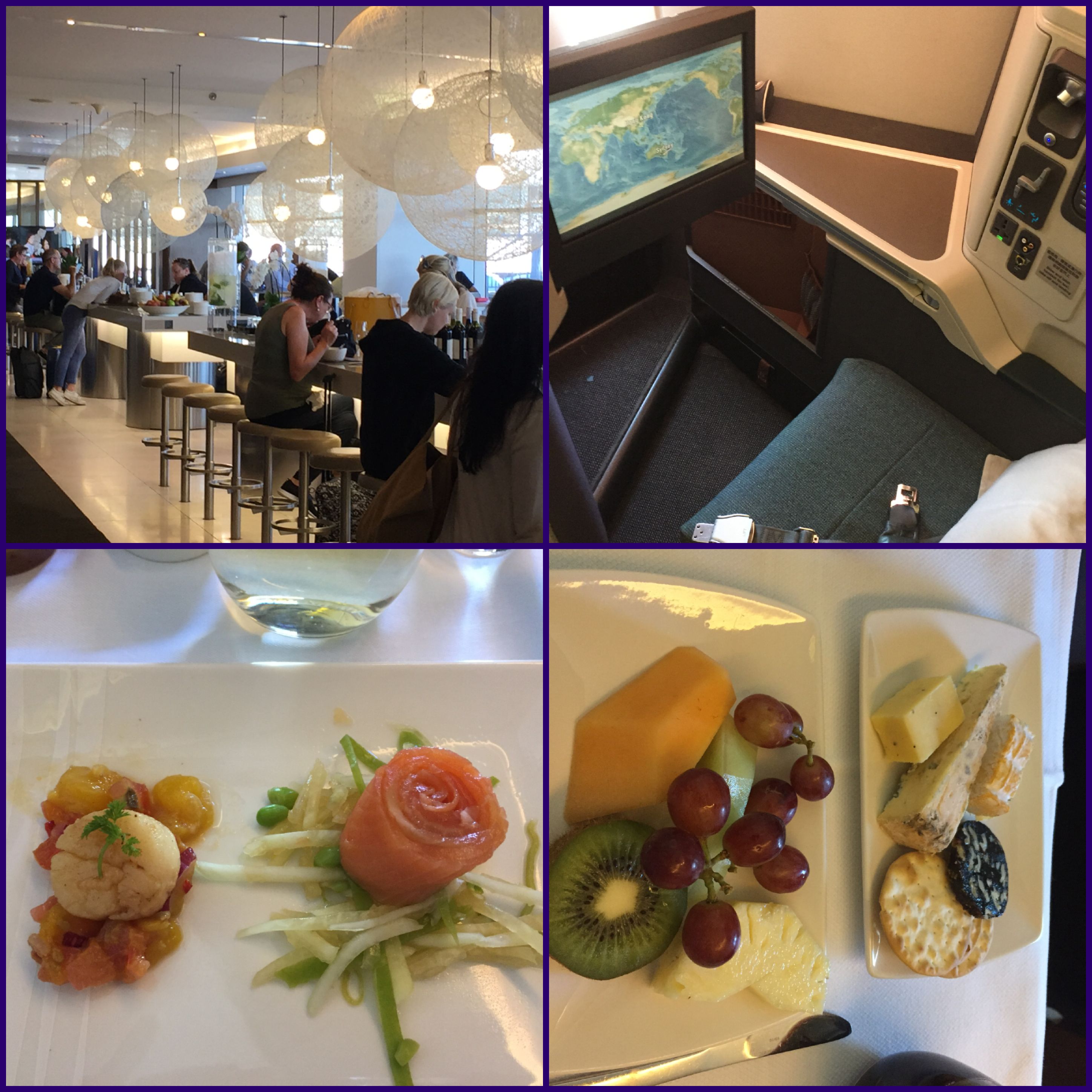 Oh, I thought I better post a collage of the Qantas lounge and Cathay flight SS took yesterday; hardships galore.
This morning we headed out of the room early and took breakfast in the Elements mall under the hotel.  It's a bit of a warren; tentacles wind their way in a circular fashion, with, e.g., a fire wing, a metals wing.  The W ascends from the water wing.  Plus there are umpteen levels in each element.  We still haven't figured out a way to get to street level (seriously) only the metro.  We are staying in Kowloon, which is a peninsula of mainland China, modern, upmarket.  Of course with direct access to the airport express it's super convenient but last time, when we stayed in HK proper, it was a little more authentic.
So, in that vein, after a Starbucks, we took the train to Sheung Wan, the old un-gentrified but hip and fascinating neck of the woods on Hong Kong island.  We wandered the streets for a while just soaking in the old and new, the decrepit and modern, the haphazard and linear.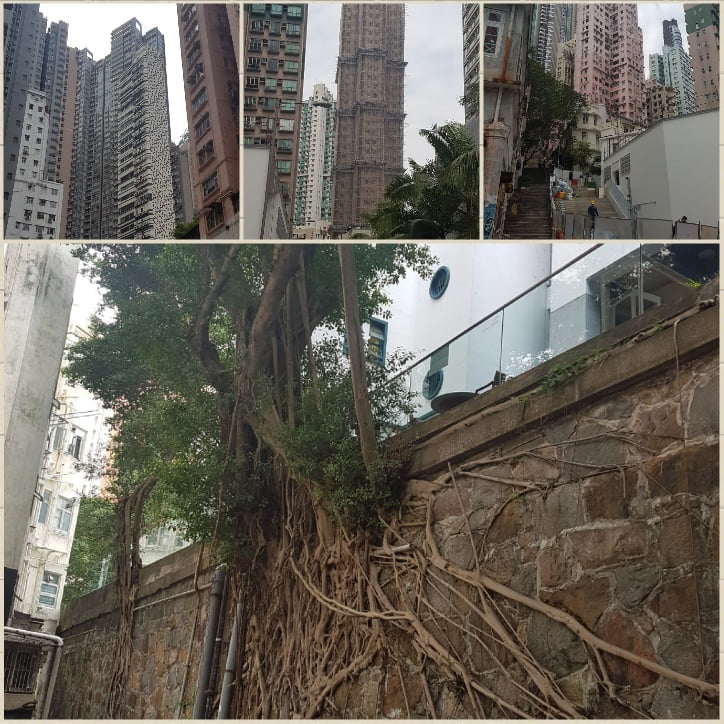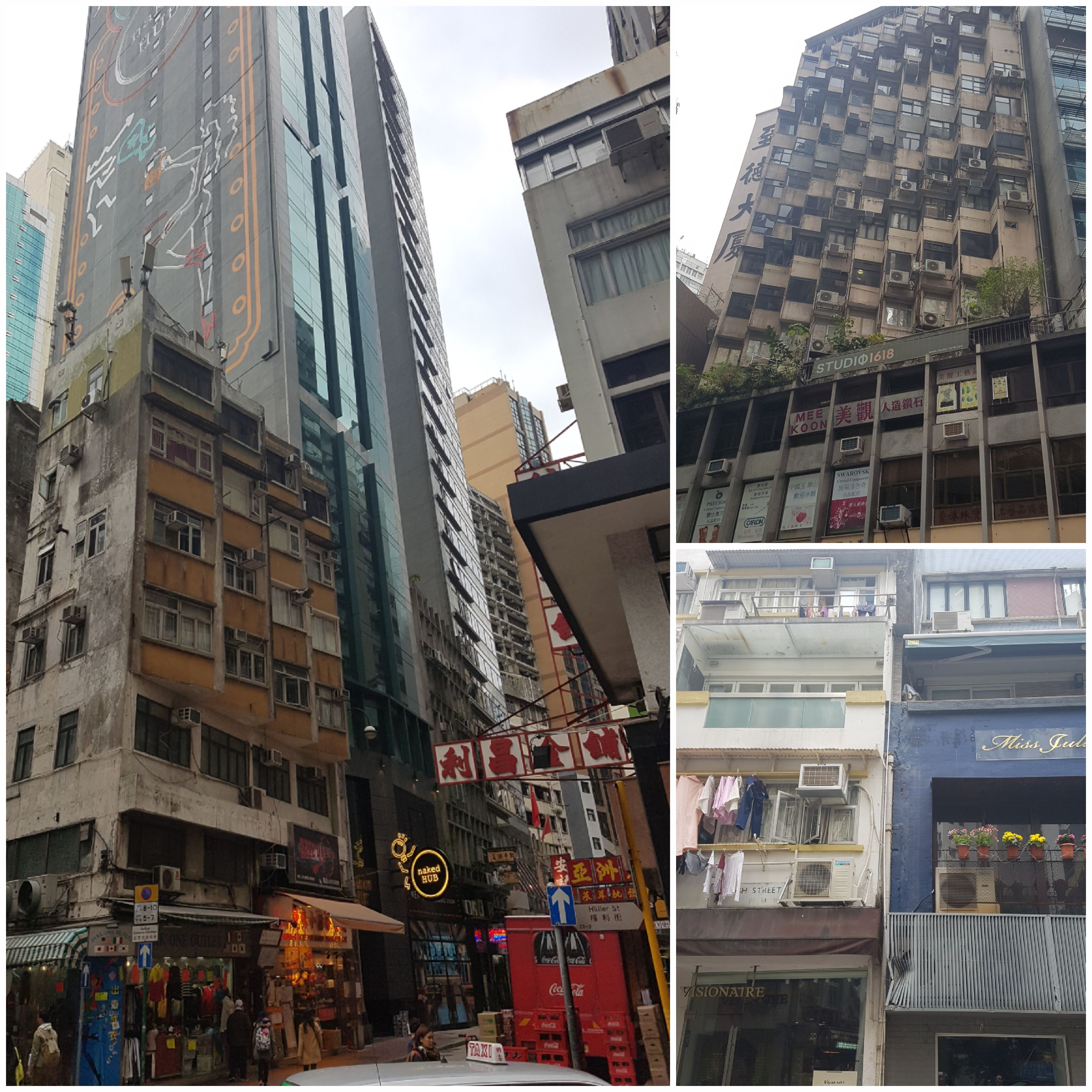 The great thing about Sheung Wan is that you can buy pretty much anything.  Antiques, modern art, crafty tat, groceries, a Vera Wang wedding dress; but watch where you step, there is a medieval element to the gutters.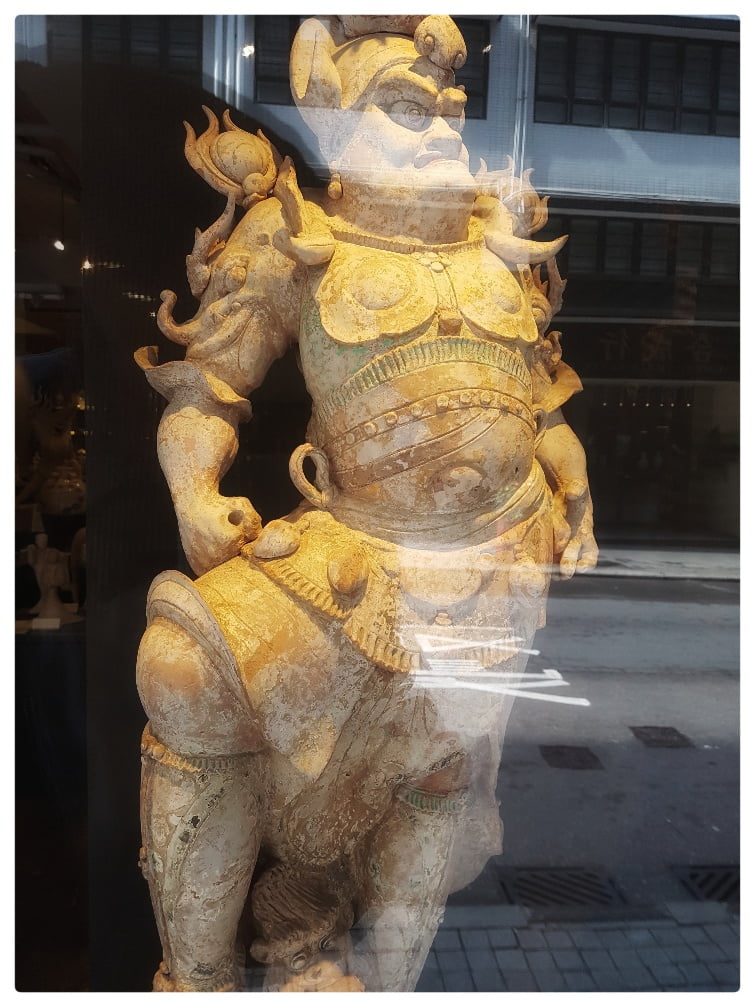 Perhaps you had a few million in your pocket and wanted a sculpture from the Tang Dynasty?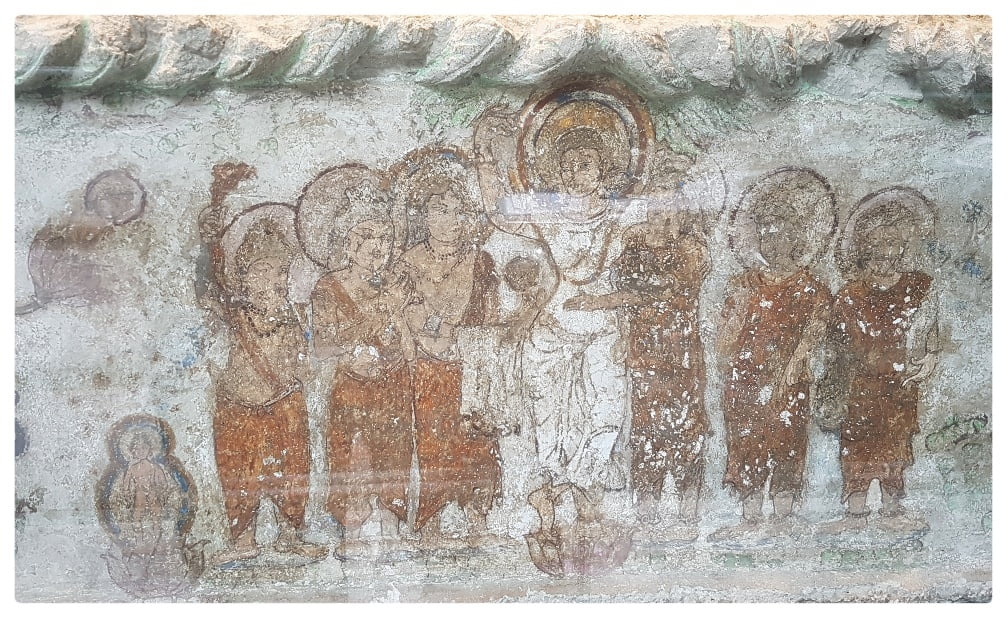 Or maybe a remnant from a temple in what's now Afghanistan circa 200 AD?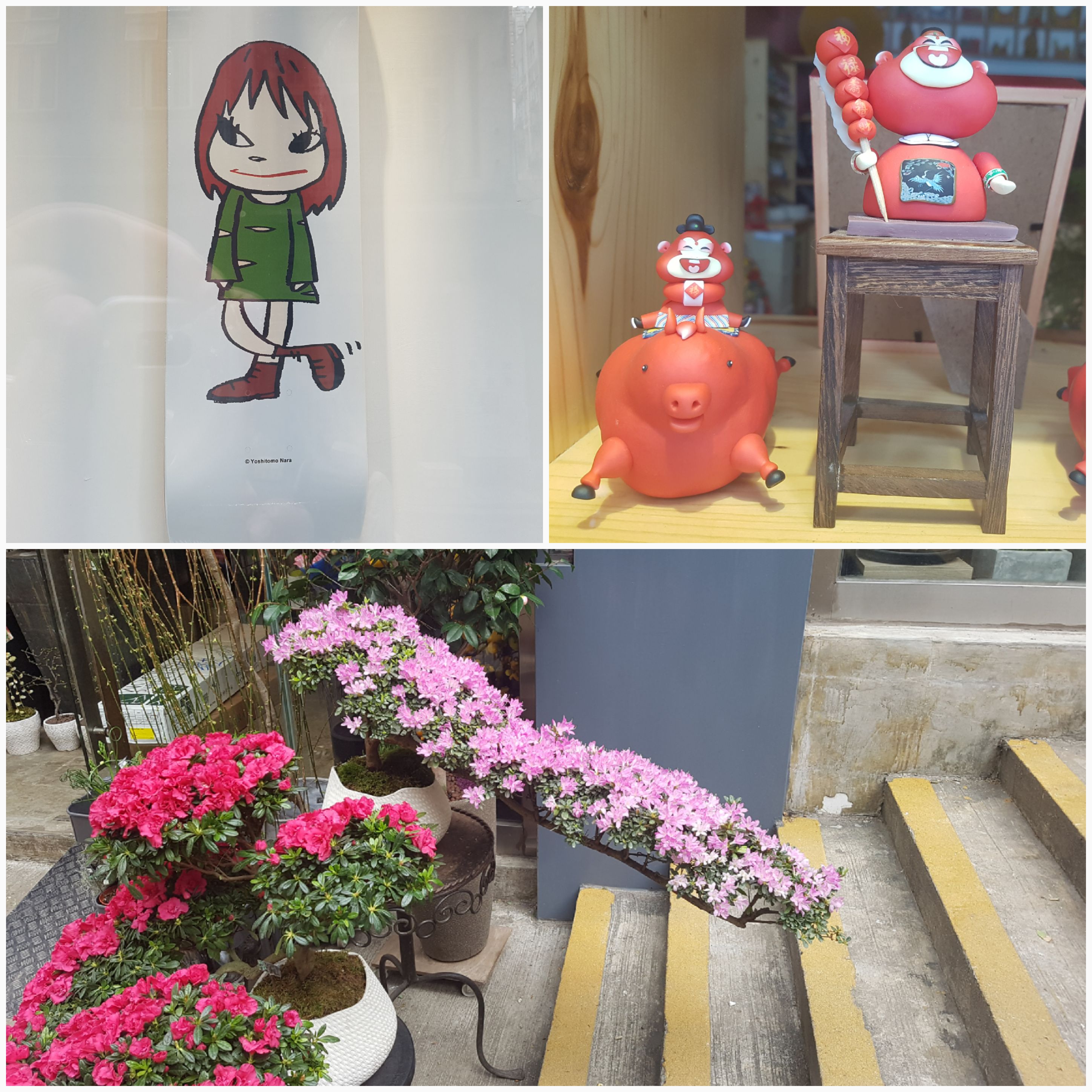 The skateboard is a few hundred thou.  Not kidding.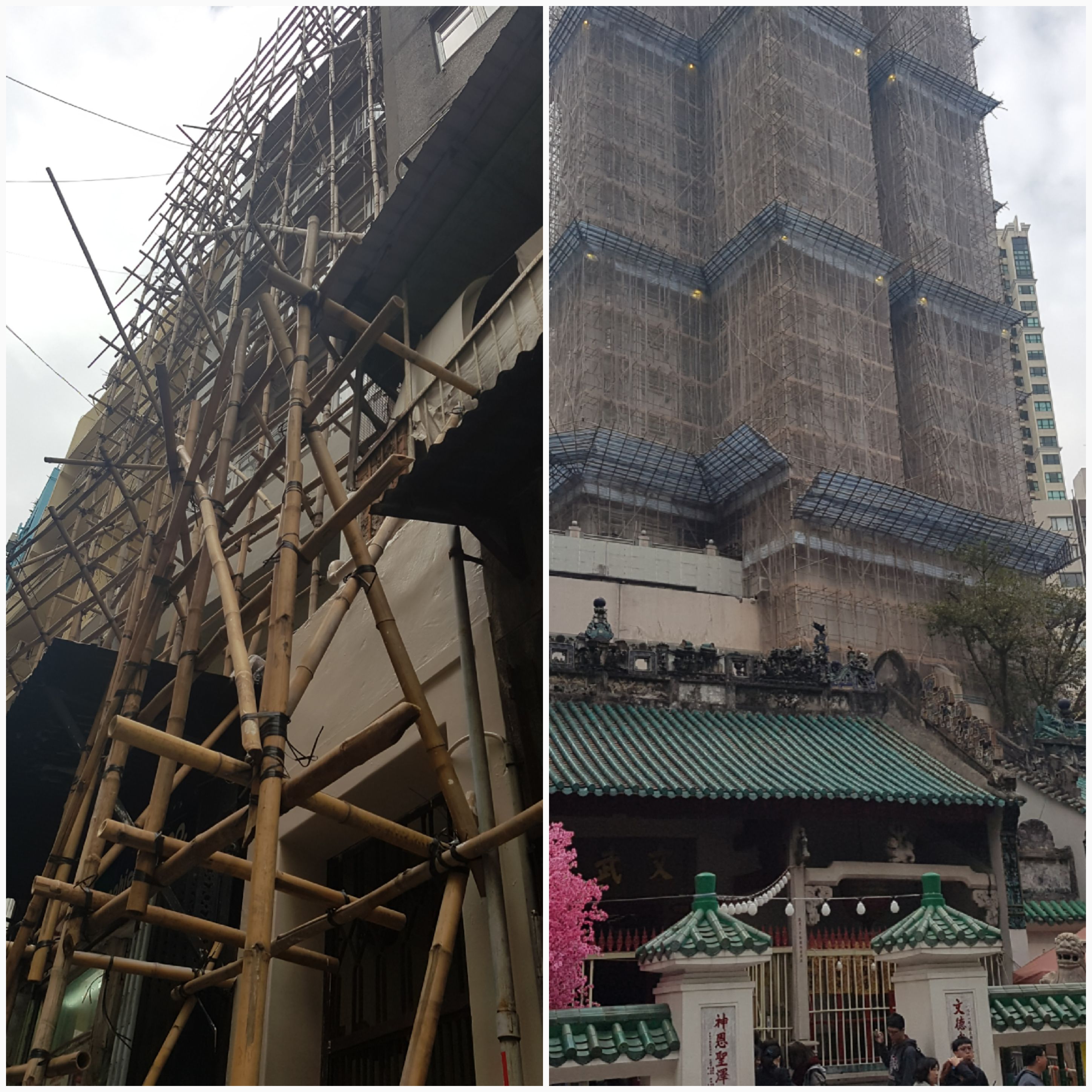 As per our last visit I am fascinated and somewhat disturbed by the common use of scaffolding high rises in bamboo.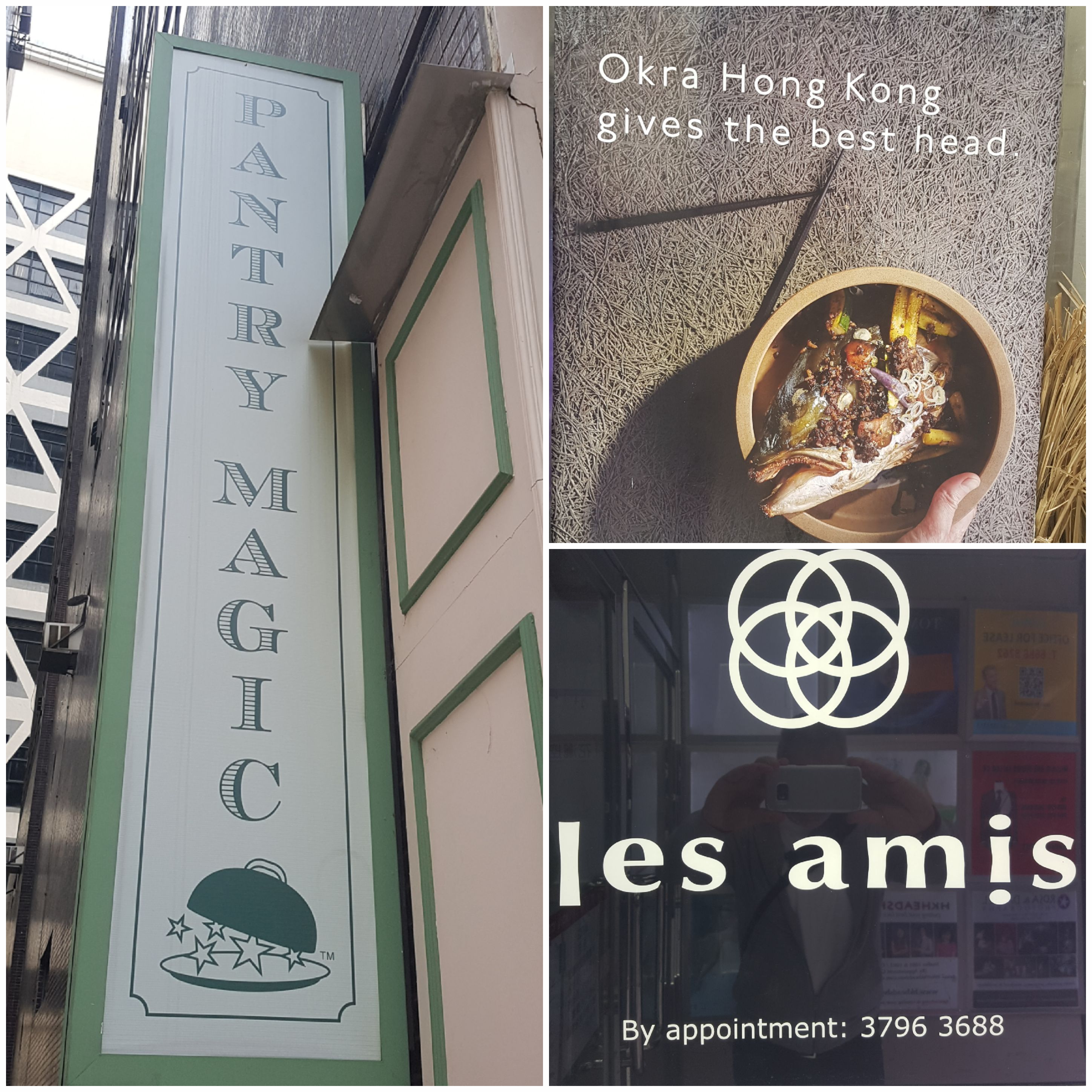 Tony thinks of SS as Pantry Magic.  Oh, and friends by appointment only, how friendly is that?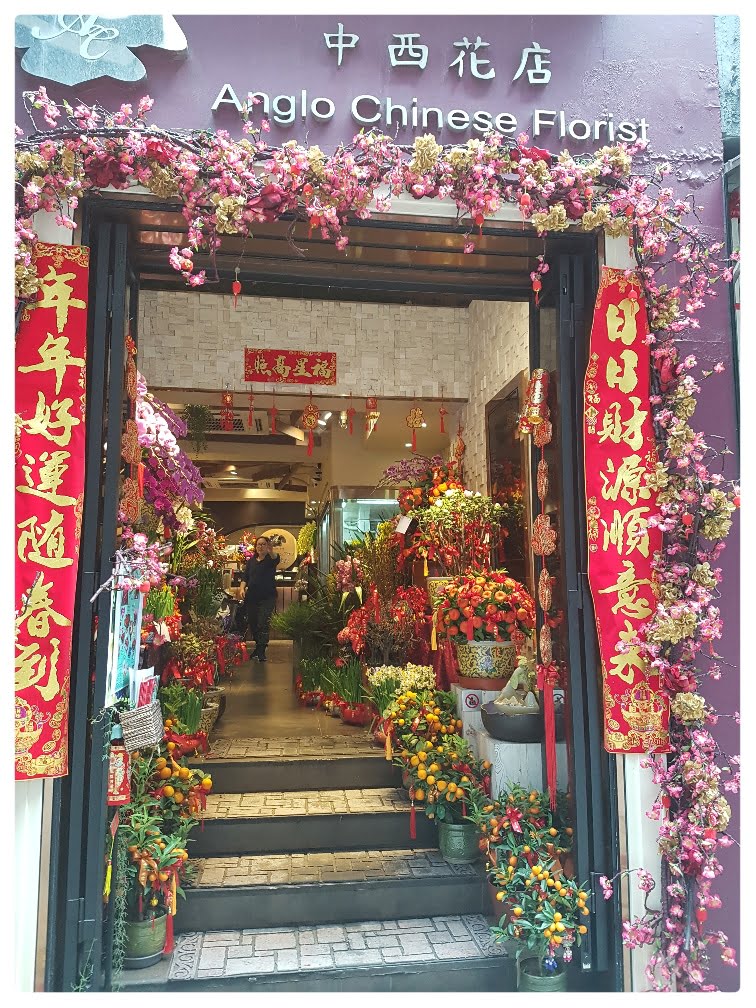 Strictly speaking, not that Anglo.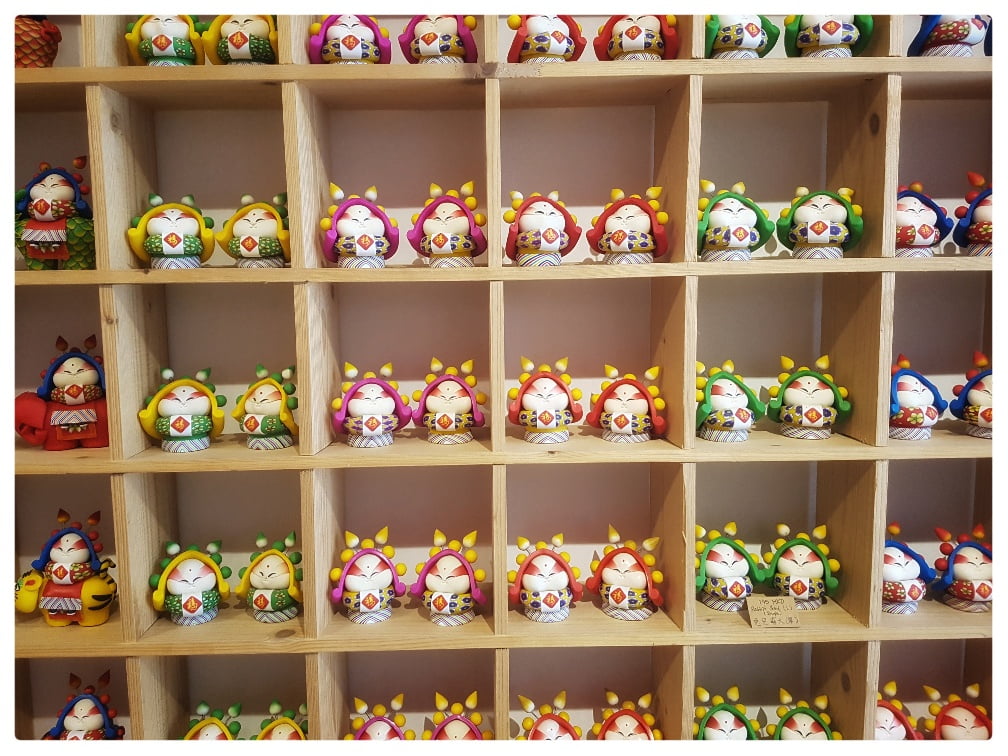 Hand crafted in Beijing.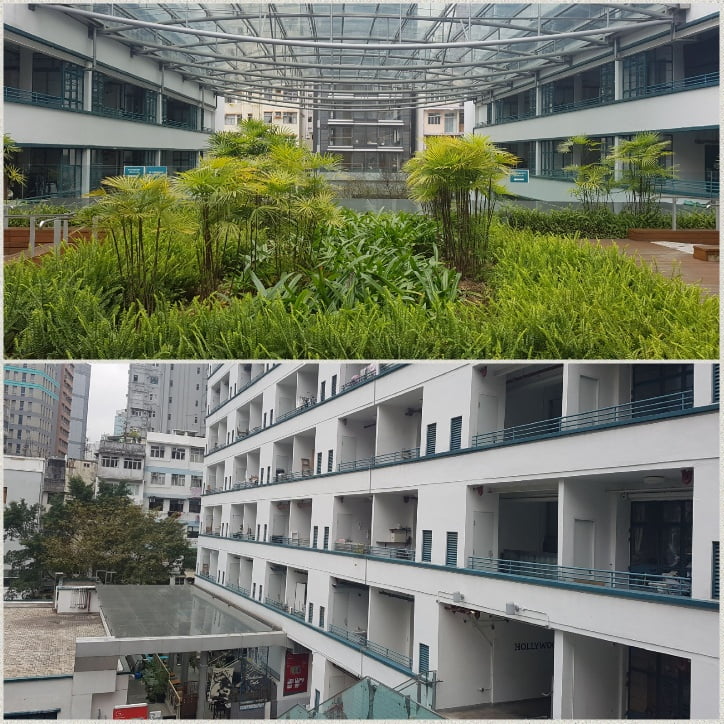 A favorite haunt from our last visit is the PMQ complex off Hollywood Rd.  The PMQ in Sheung Wan is a pretty cool arts centre, easy to drop a couple hours there.  It began as a school in the 1800s (Dr. Sun Yat-Sen studied there) then, after being bombed in WWII was converted into a barracks for married police officers.  Today it's a hive of the local arts scene, six floors with open air hallways leading from boutique to boutique.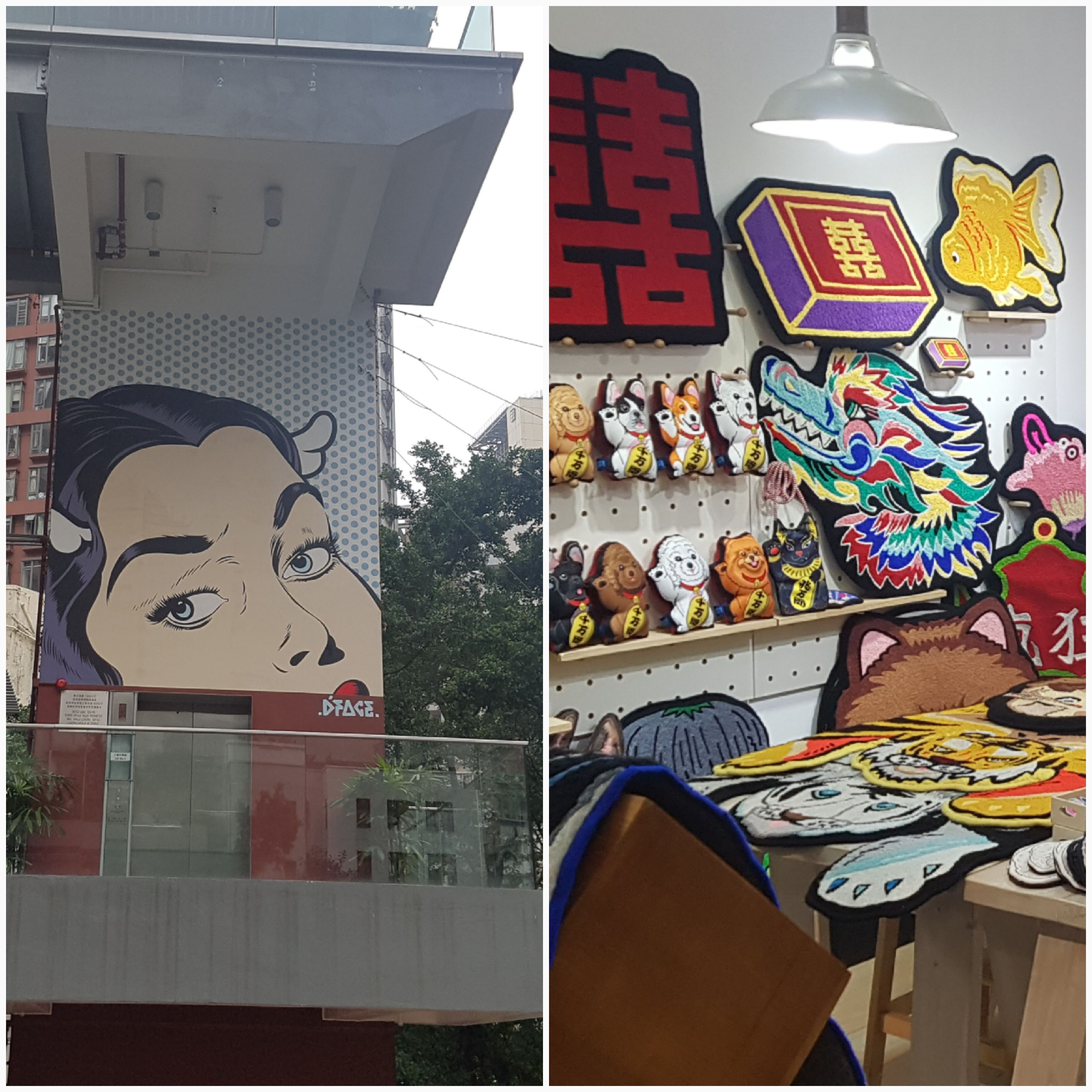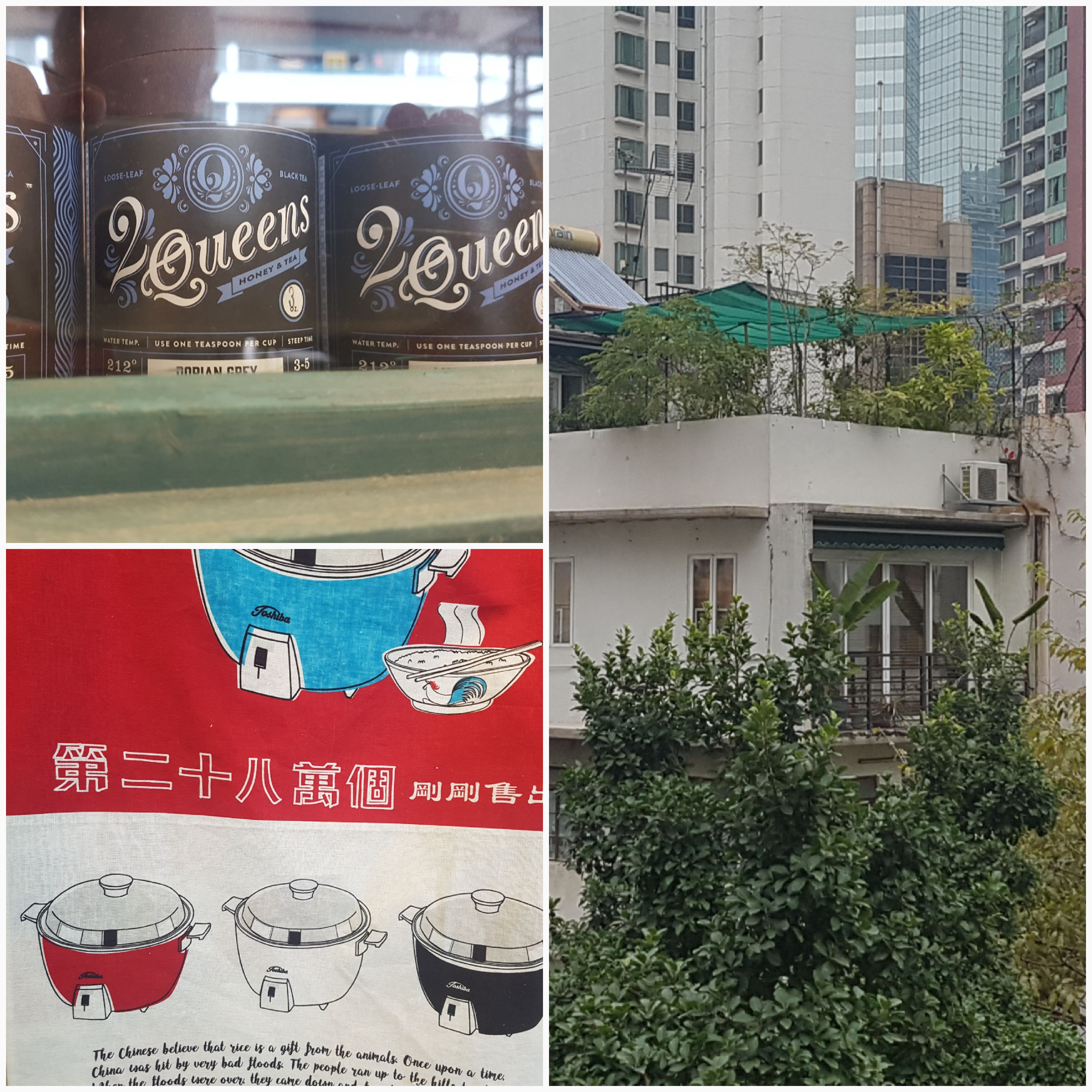 When it hit lunch we headed over to Pici.  It's a hot past a joint where the locals queue 20 deep.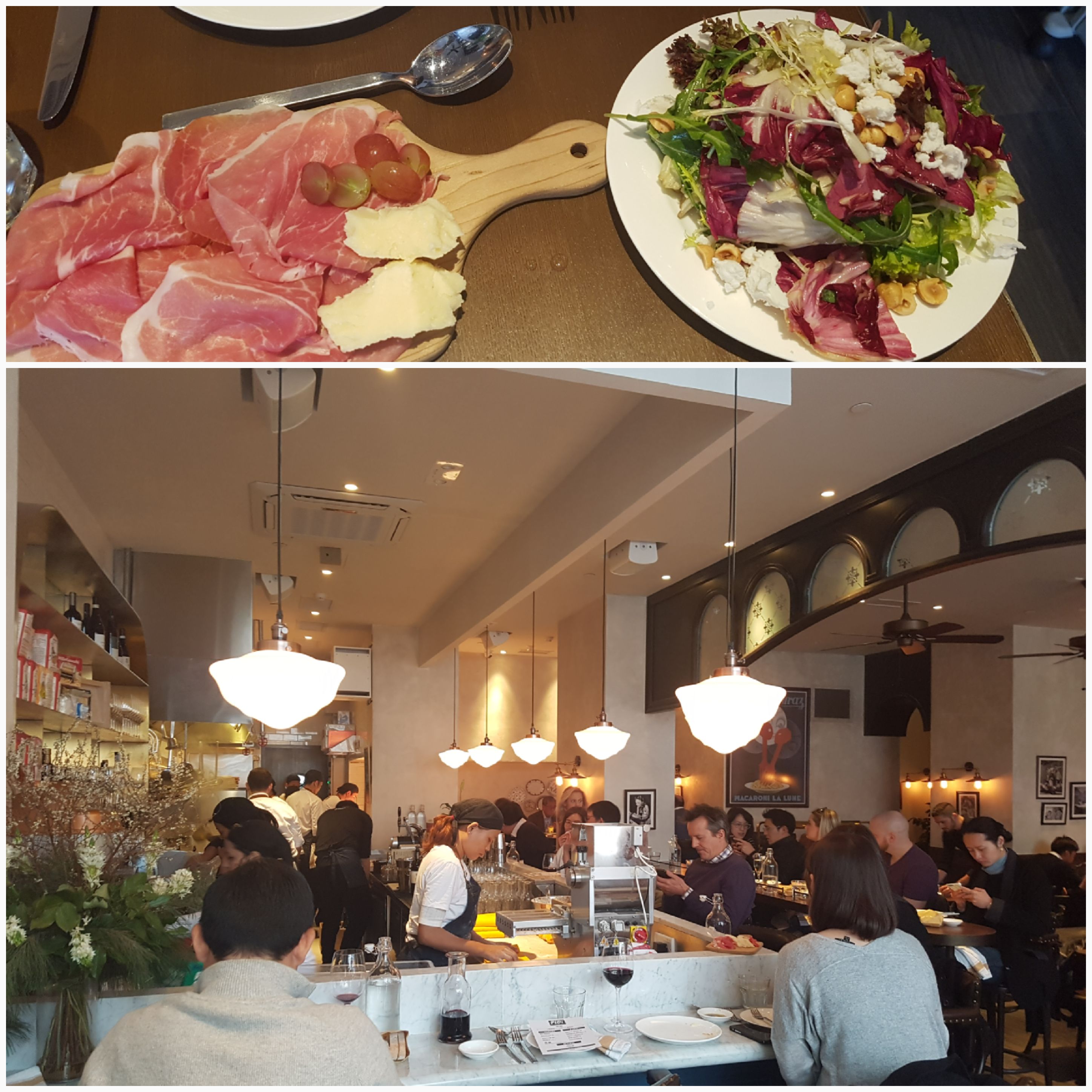 They have a set lunch for about $30 CDN.
After lunch we went to find the Spingle shop.  I have a pair of Spingles from Tokyo; they are the best runners on the planet, constructed with Kangaroo leather uppers and vulcanized rubber soles, they simply don't wear out.  There is only one shop on the planet outside Japan where you can buy them and it's in HKG.  It took us a long time to train to the mall, to even find the  mall, to battle the crowds on the street (walking in HKG is like playing Pac Man, there is no order to the chaos and just when you've navigated a dozen people, two dozen more appear in front of you).  Anyway, Spingles in HKG are twice the price of Japan so that was a dead end.
The day sort of disappeared.  It hit 19 but February is the coldest month of the year here and it was common to see the locals in down parkas despite the humidity rising to 80%.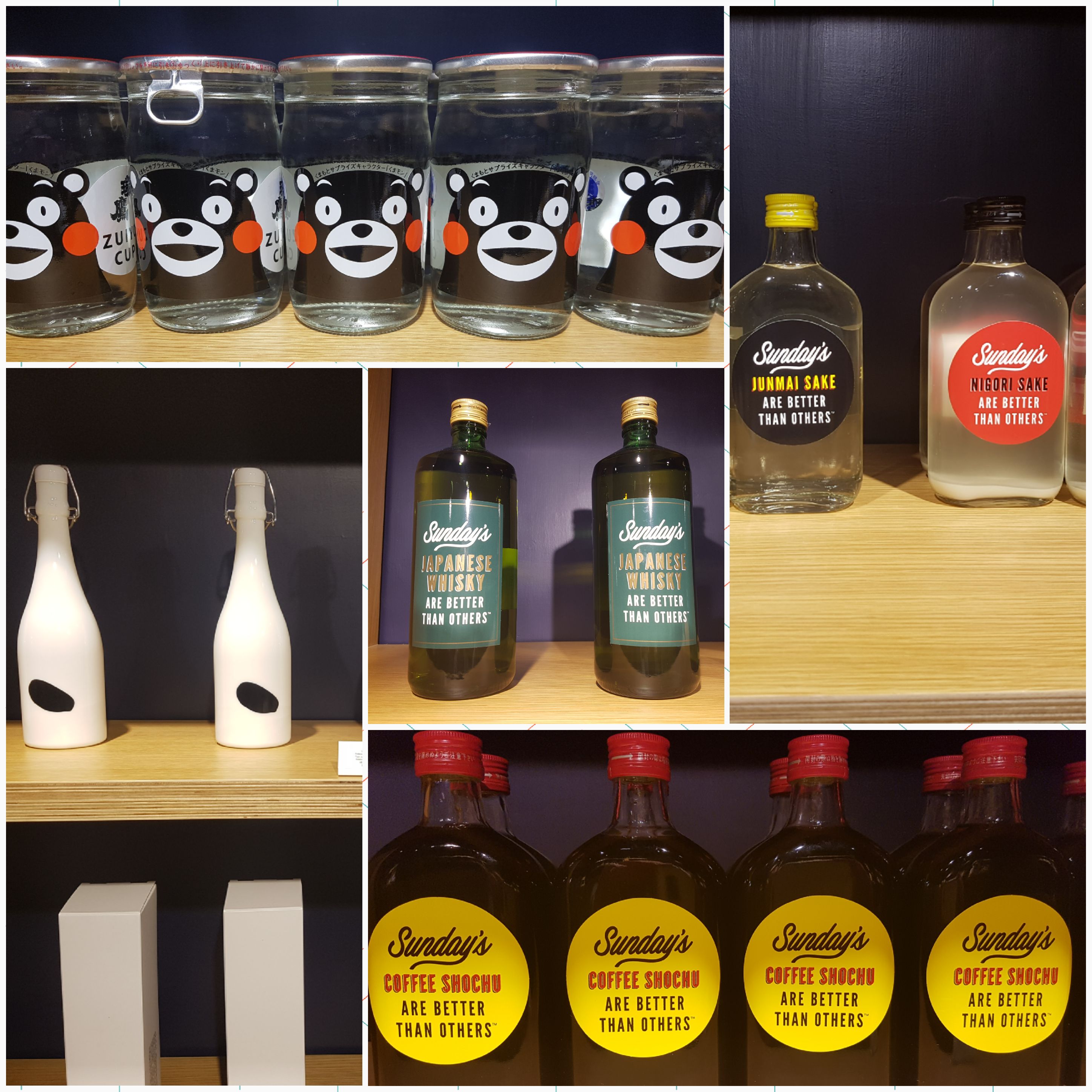 Sake shop.  The cutest sake ever.
We were back at the hotel late afternoon.  I took a swim and a jacuzzi and watched the ferries, freighters and a couple of cruise ships navigate the inner harbour.
In the ultimate act of urban laziness we went downstairs for dinner.  SS referred to it as room service in a restaurant.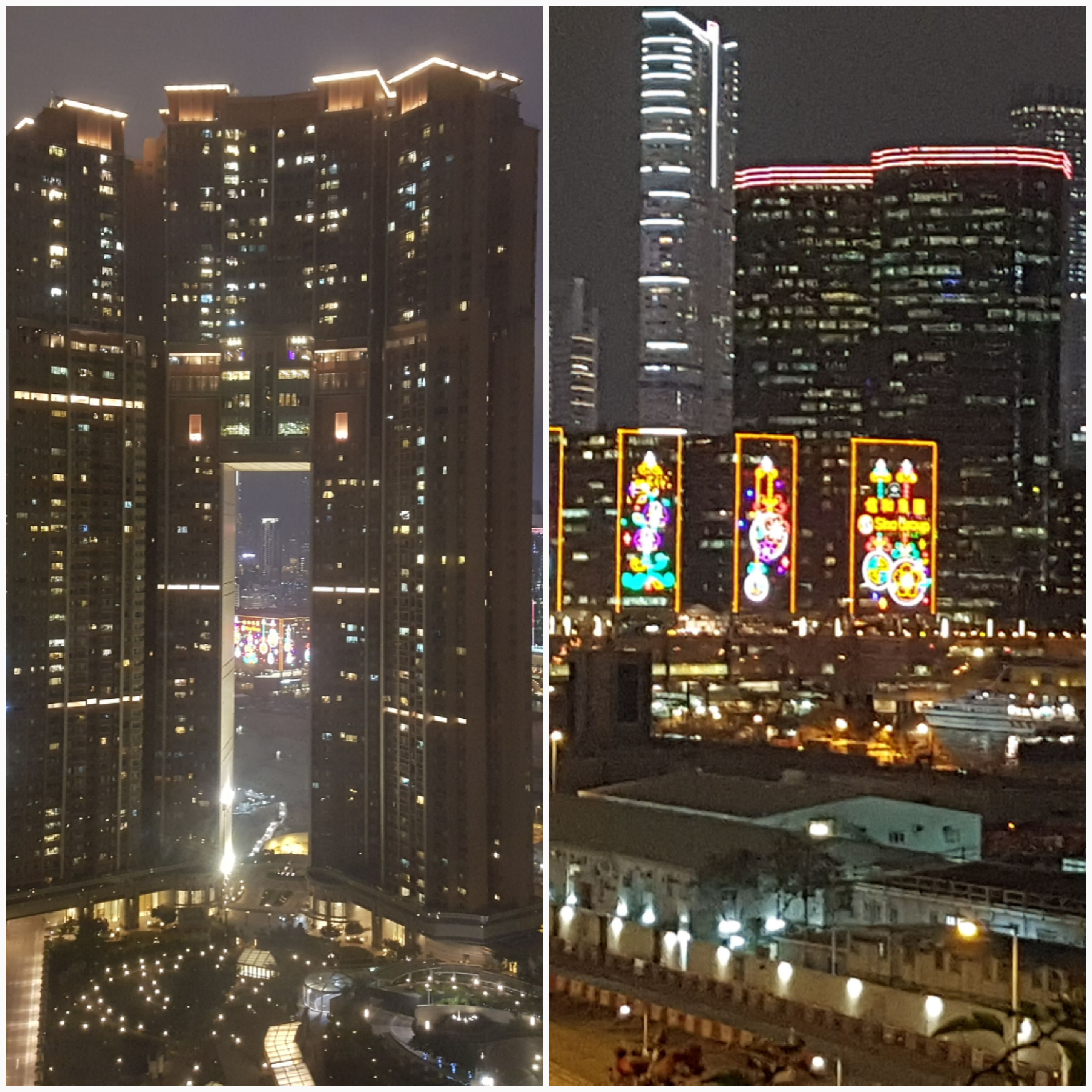 The night lights from our room are much better than my Samsung can display; we look across at a pretty unattractive scraper called The Bridge but between the split towers there are special New Year's displays.  To the naked eye much more impressive than here…