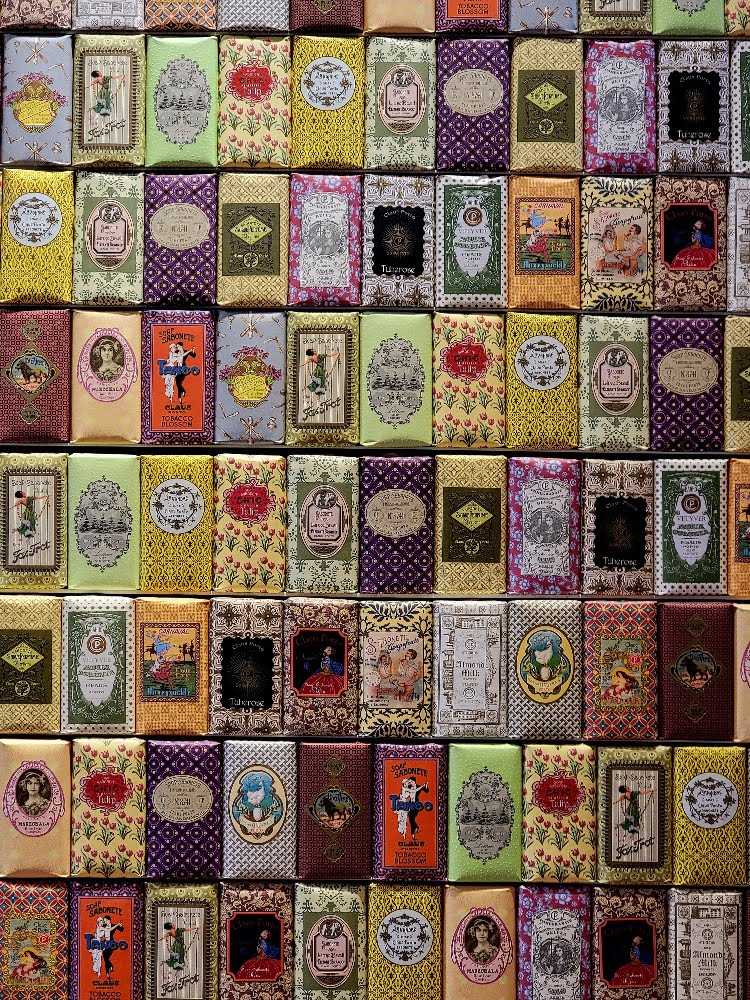 "Can I have it on the good foot?" Woof, what a day for walking this was…
Breakfast is included so we had one of those elaborate hotel breakfasts usually served buffet style, but served to us, fruit and fruit juice, charcuterie and cheese, bread and croissant and jam and honey, eggs (or pancakes), coffee, and a sweet to end it all, an orange cake and a pasteis de nata, the infamous Portuguese egg tart.
For starters we headed uphill to the old train stations; local tour groups and tourists gawk at the tile work. What it lacks in function it makes up for in utilitarian ambience.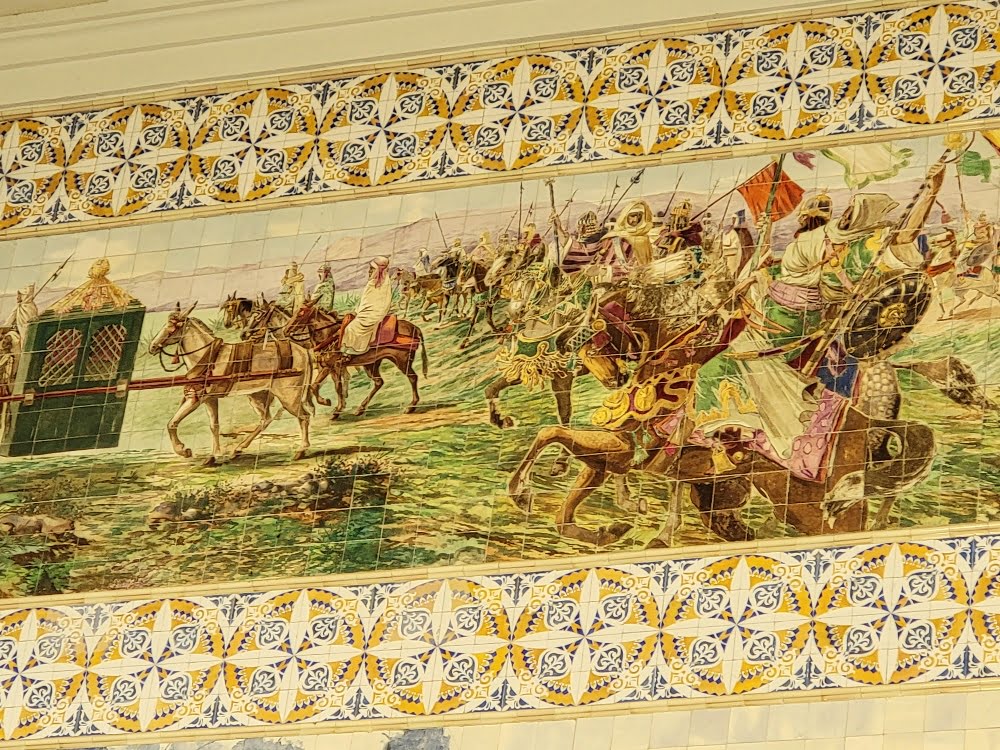 On the uphill past the station we passed the bookstore made famous through Harry Potter, where the lineups, at 10 AM, were an hour wait.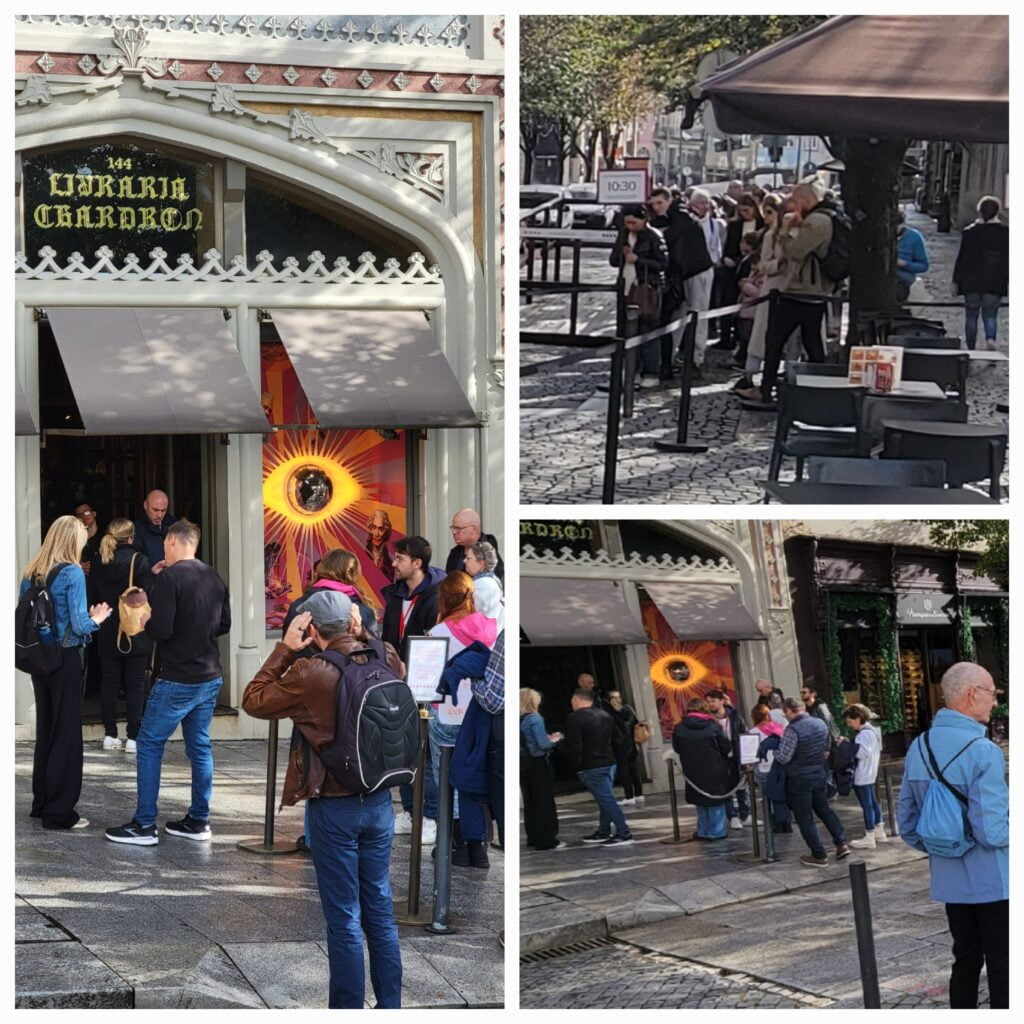 From the station we headed uphill yet again to the "architectural complex of clerics" which features a church from the early 1700s and a mid-1700s clerical tower which at 75 meters high is a mere 225 steps to the top.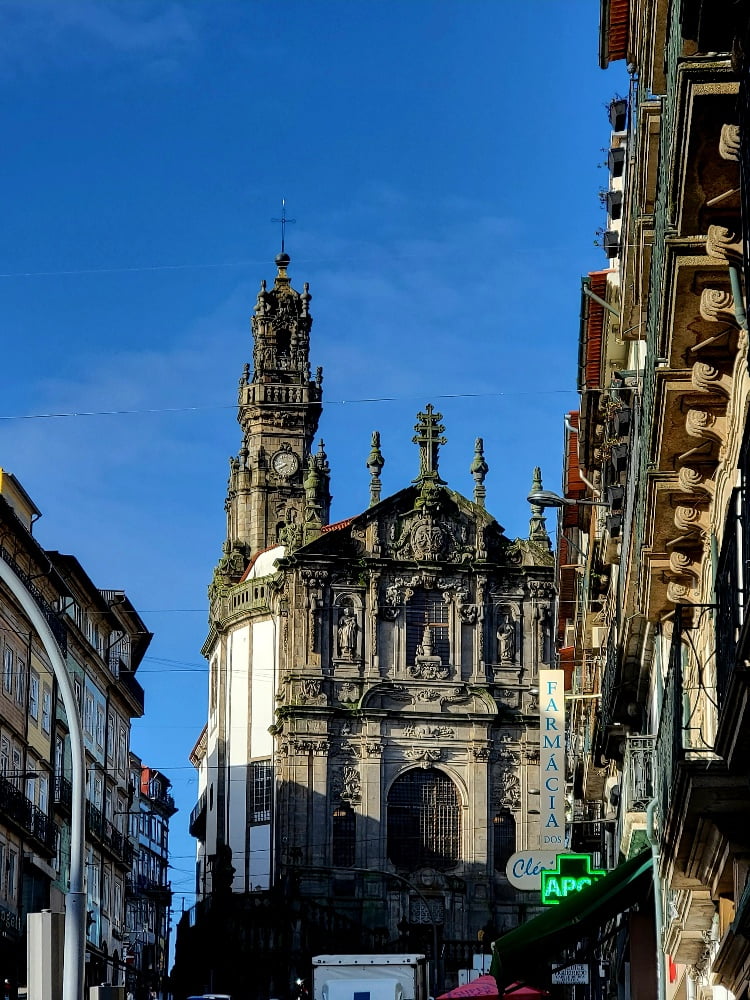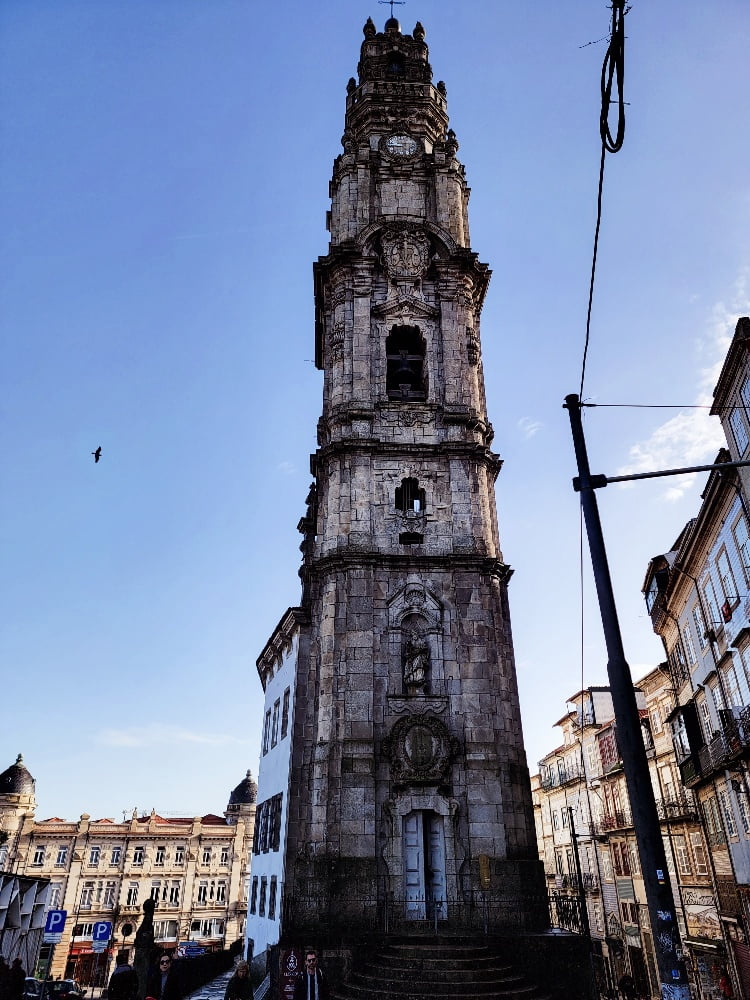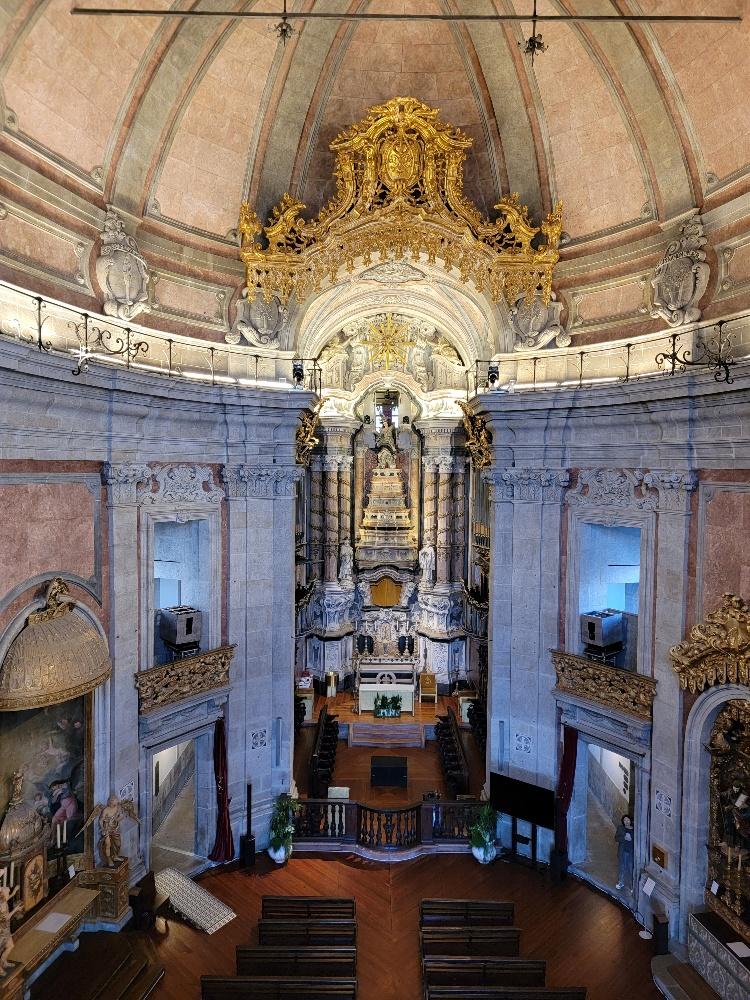 The views of Porto, from the top of the tower, were spectacular.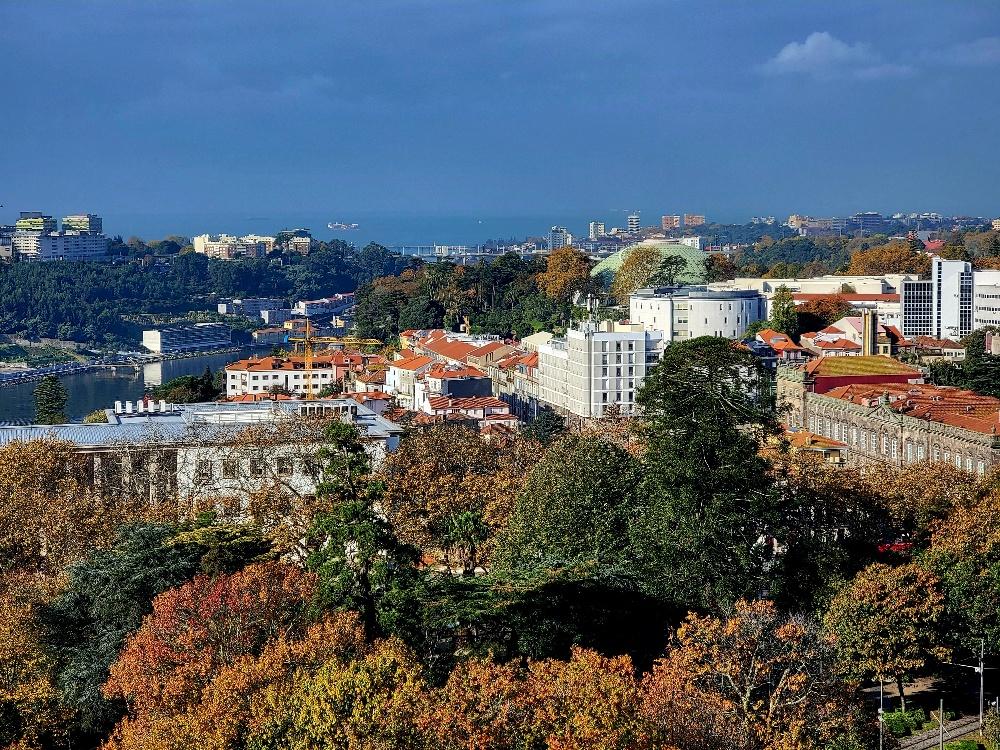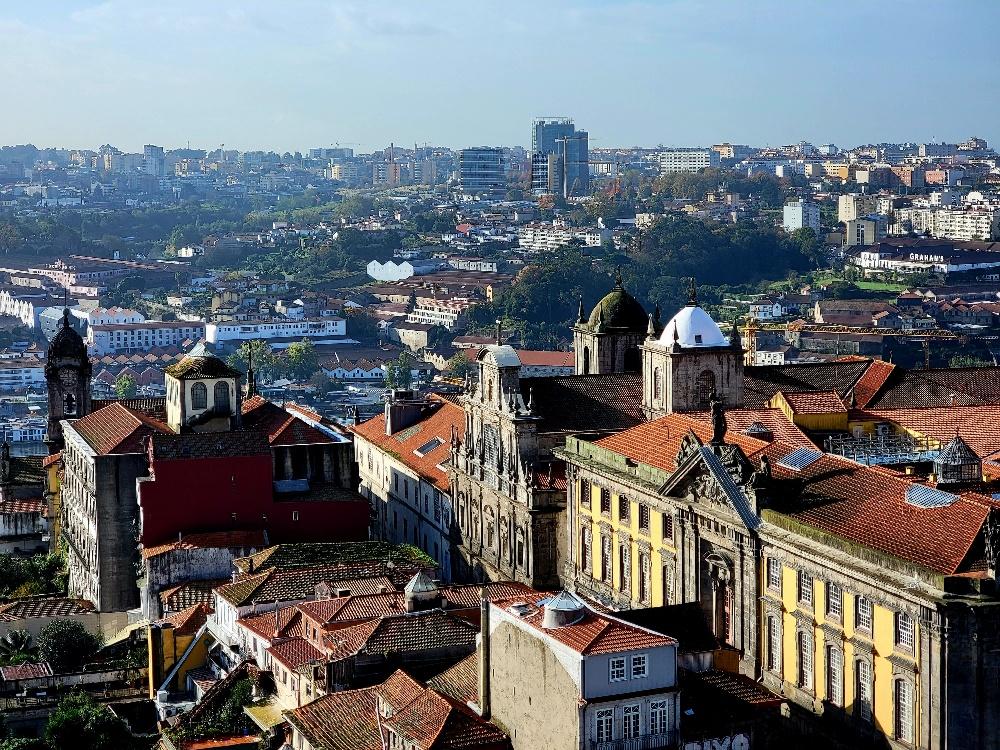 From the tower we went both up and down through the university district and what the tourist map calls an "art spot" meaning, presumably, art-y boutiques and whatnot.
We passed a church that appears in all the Instagram posts the influencers brag about, and a department store with a gloriously faded art deco façade that appears in pretty much none of the influencer's posts.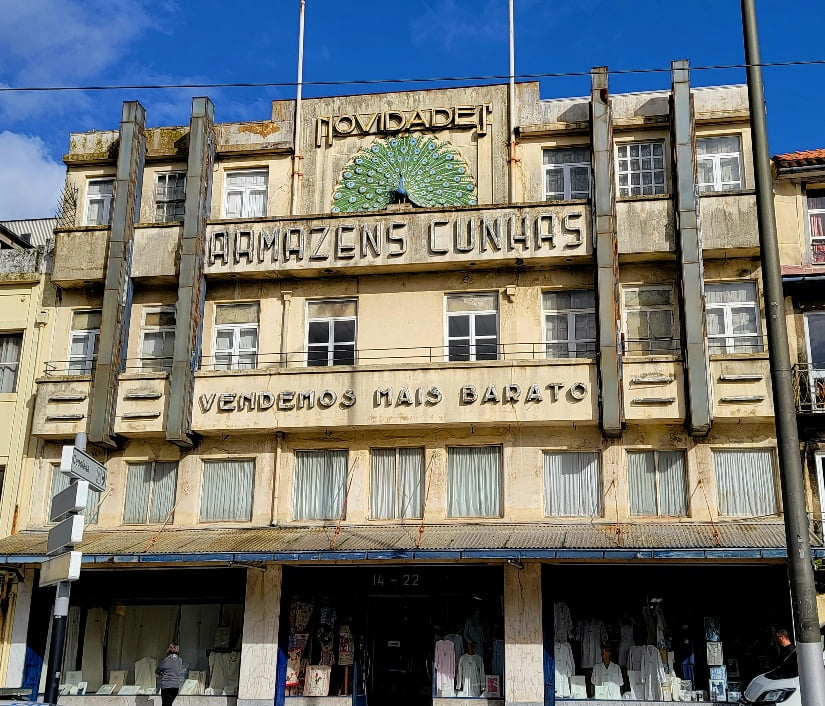 We walked by art of dubious merit and theme stores of dubious themes. As well as a hardware store with a curated window.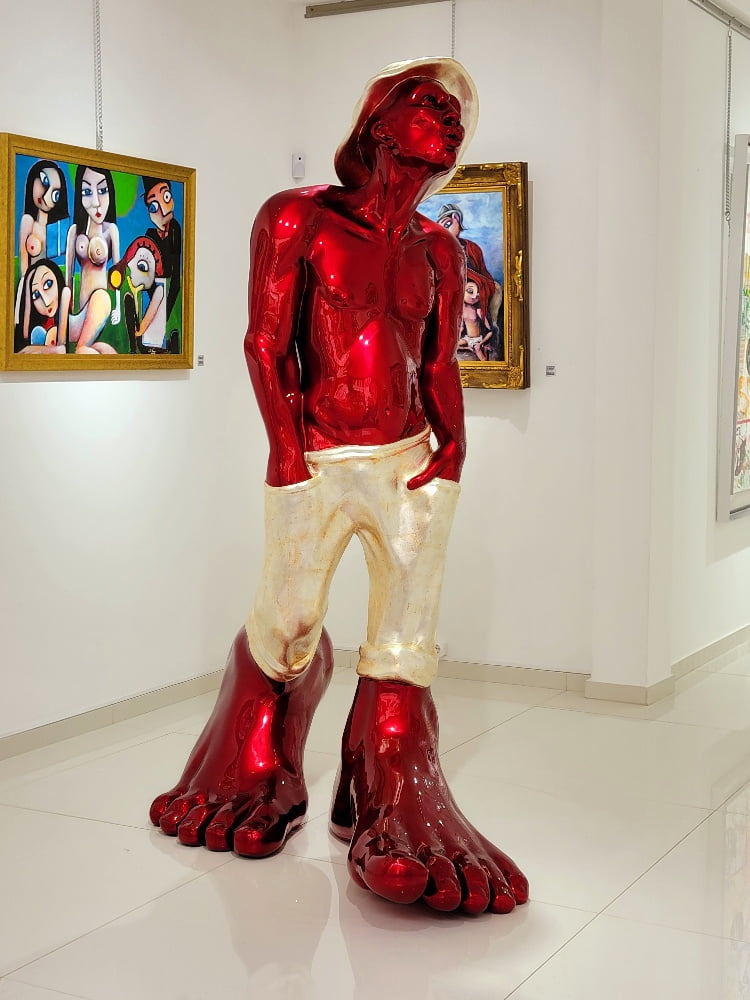 Then we went downhill to towards the river with a stop at Claus Porto, who sells elegant bars of soap in colourful packages at a price for the privileged few.
We passed on lunch but did trek a full half hour down river towards a restaurant we'd reserved for dinner.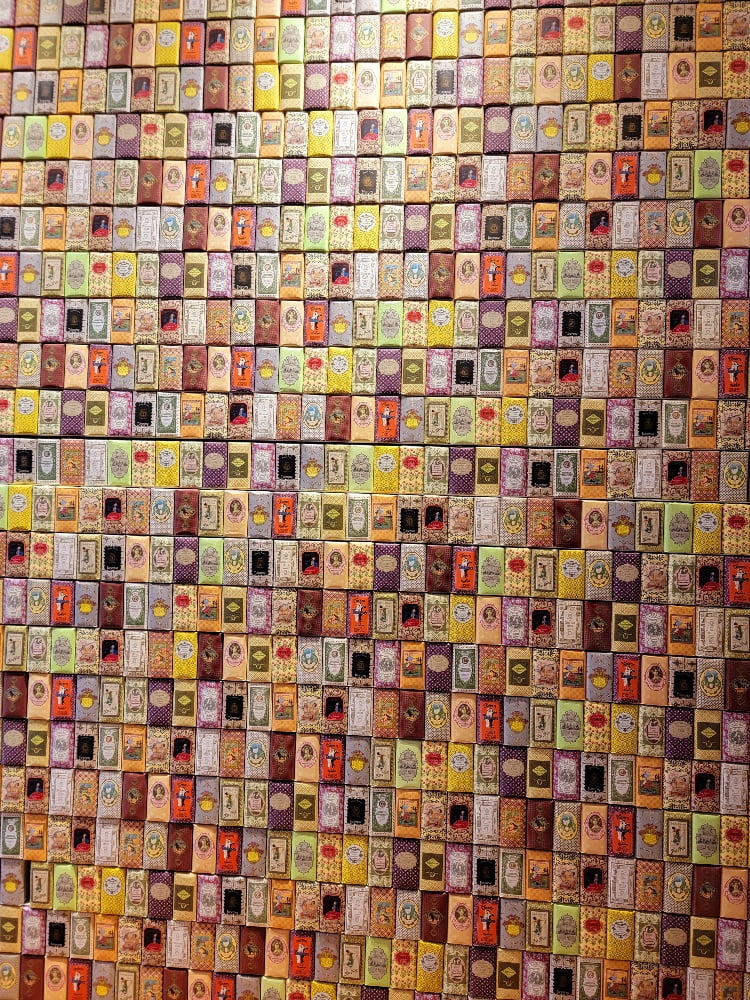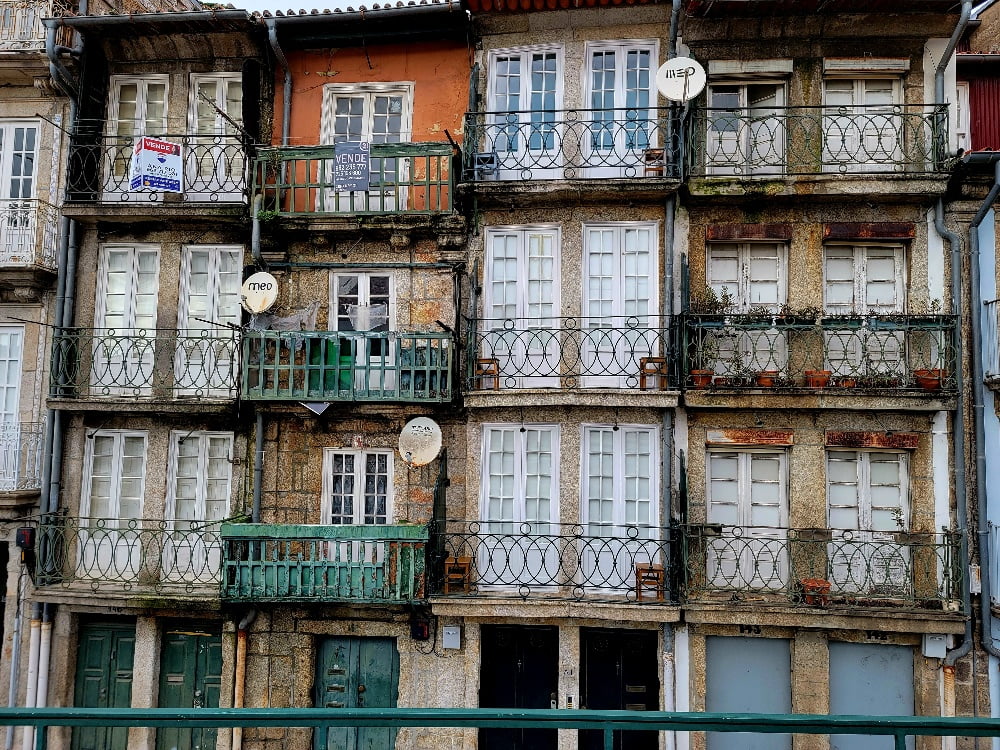 Late afternoon we were back in the room having navigated the myriad hordes in town for a football match, Porto vs. Antwerp. Around 5 PM a few thousand Belgian fans, chanting a verse from Slade's C'mon Feel the Noize (in Flemish!), marched by, flanked by riot police.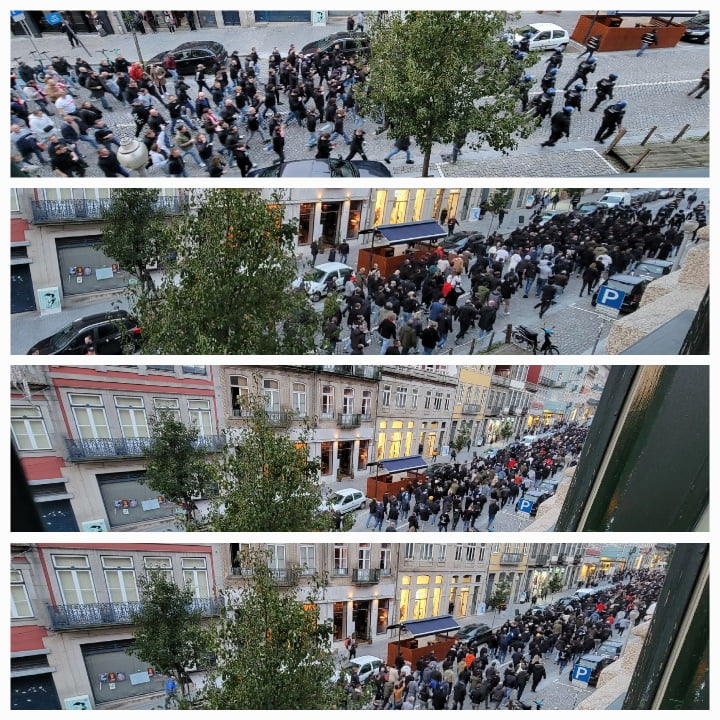 That was some serious walking today, Suzanne Somers' Thighmaster special walking.  Nevertheless, it wasn't raining, so we walked the half hour to dinner (and the half hour back).