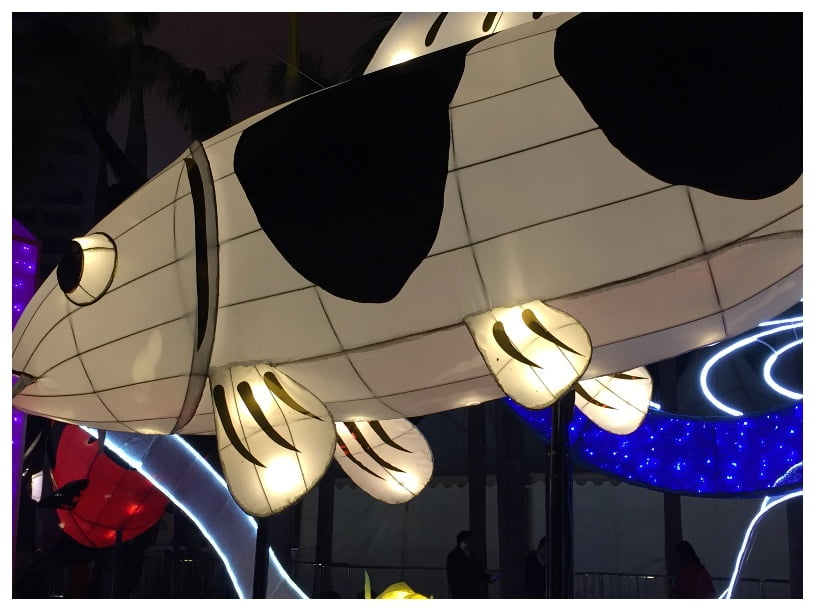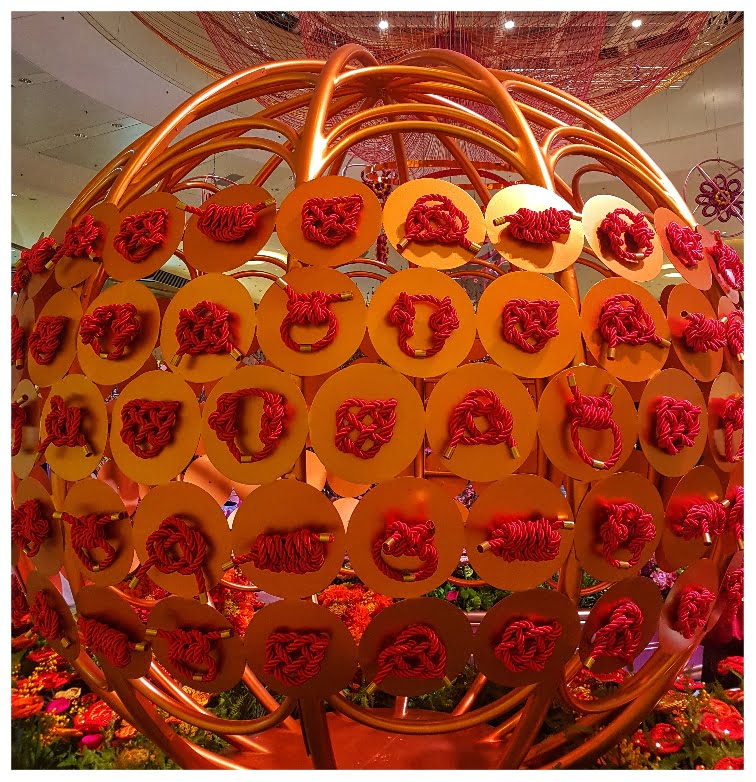 It's red knots, red balloons and miniature orange trees everywhere you go; Chinese New Year is just days away.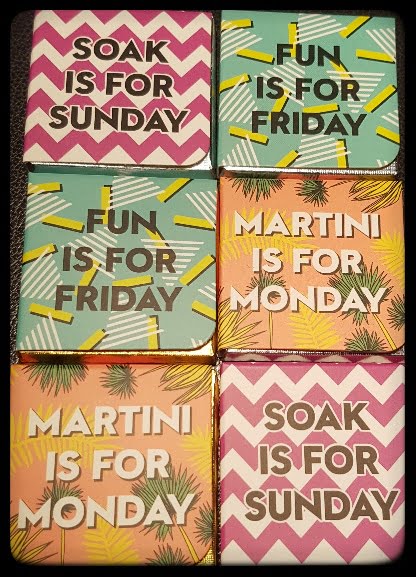 As for us, it's the end of the road less and more traveled.  No more turndown service with pillow chocolates…
The plan today, our last, was a day trip to Macau; you can get there on the fast ferry in about an hour, see the UNESCO Heritage old town, have lunch, make a day of it.  But we checked out the terminal last night and realized that it would involve zillions of people heading over to gamble (Wynn, apparently, makes more profit in Macau than Vegas).  Another option was a village on the other side of the island called Stanley.  But it again would involve many day trippers and a complex transit route.
This was the last day of a long holiday.  We have a beautiful room with a gorgeous view and the roof pool/jacuzzi is spectacular.  So I decided to make it a relax day and avoid the hordes.
We took coffee at the Starbucks in the mall.  As we sat there a woman stood below us for a long time.  A very, very long time.  So, finally, I took a picture.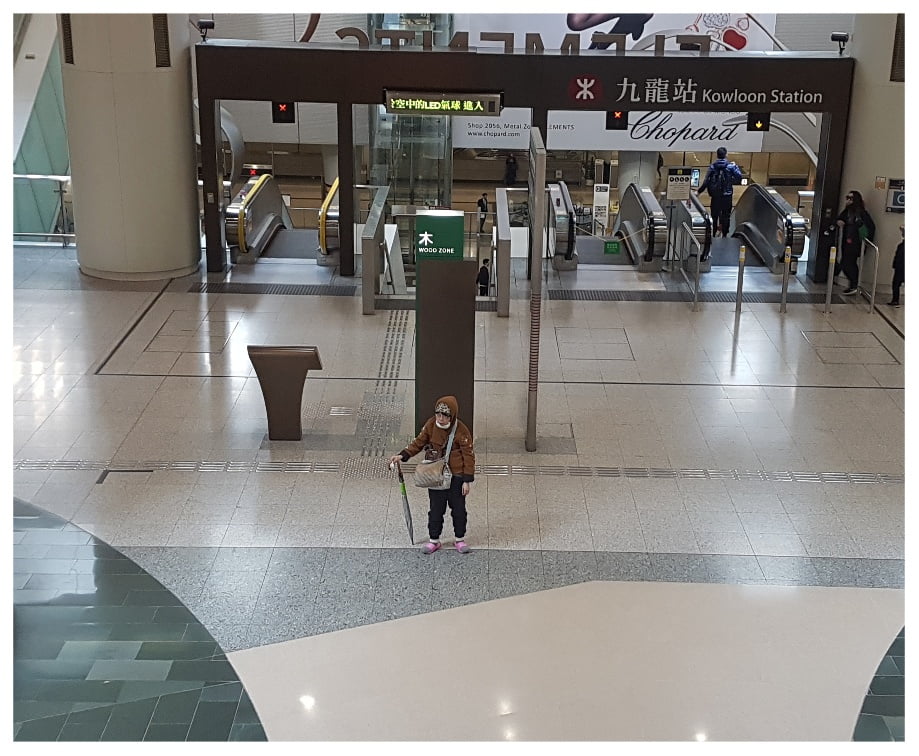 Where to next ma'am?
After coffee SS headed off to the Hong Kong Heritage Museum; it's in the New Territories, north of Kowloon, a place we'd never explored (and where a tragic bus accident resulted in the deaths of 17 or so people yesterday).  That was too much effort for me, four subway transfers, so I strolled the mall and rooftop gardens for exercise and enjoyed the room and spent an extended period at the pool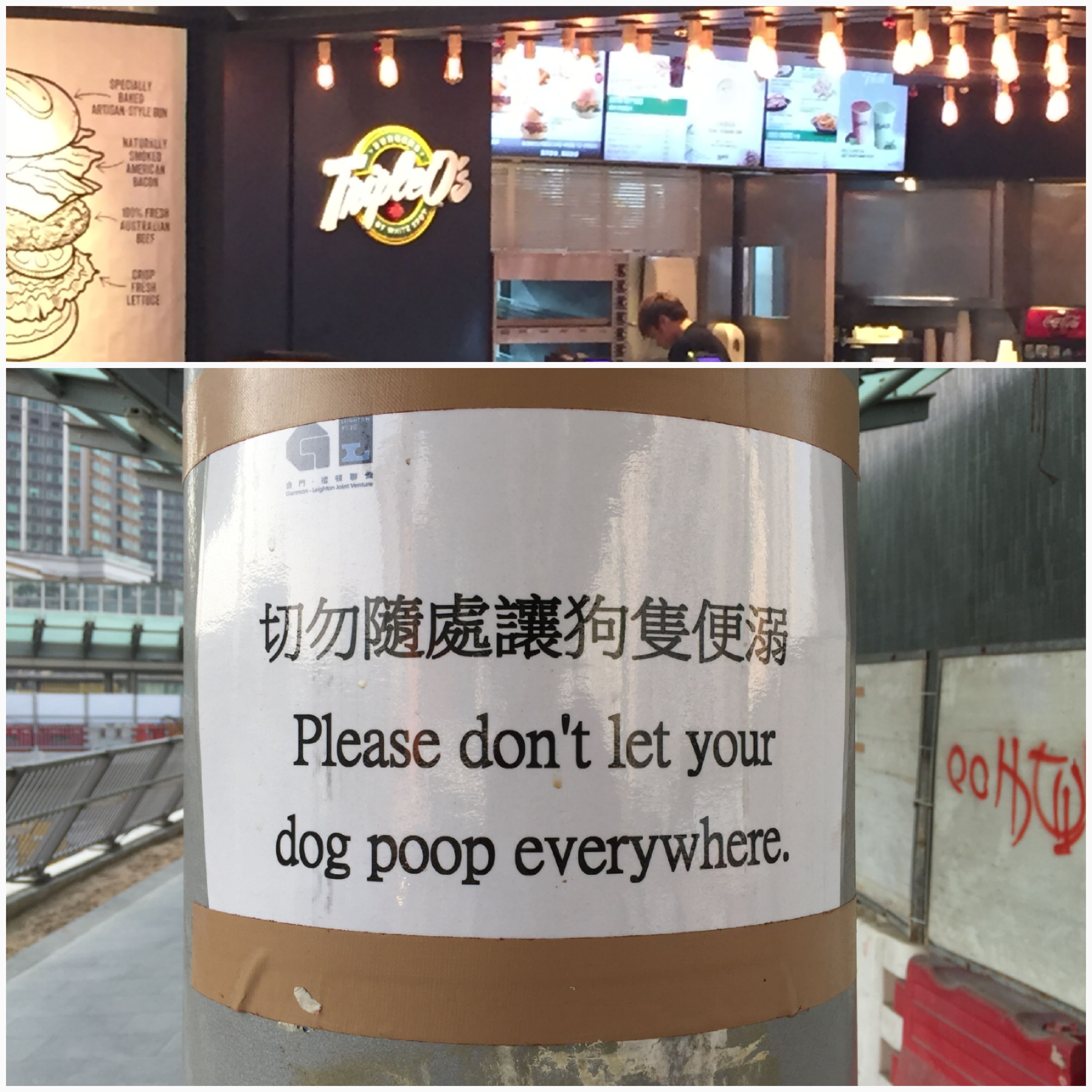 SS arrived back mid-afternoon.  Despite the exact directions on Google he had gone all the way there only to end up exiting into a mall without any way to find the museum.  At least he got his steps in.  He also discovered that White Spot is in Hong Kong; except it's called Triple O's.  And he saw some interesting signage.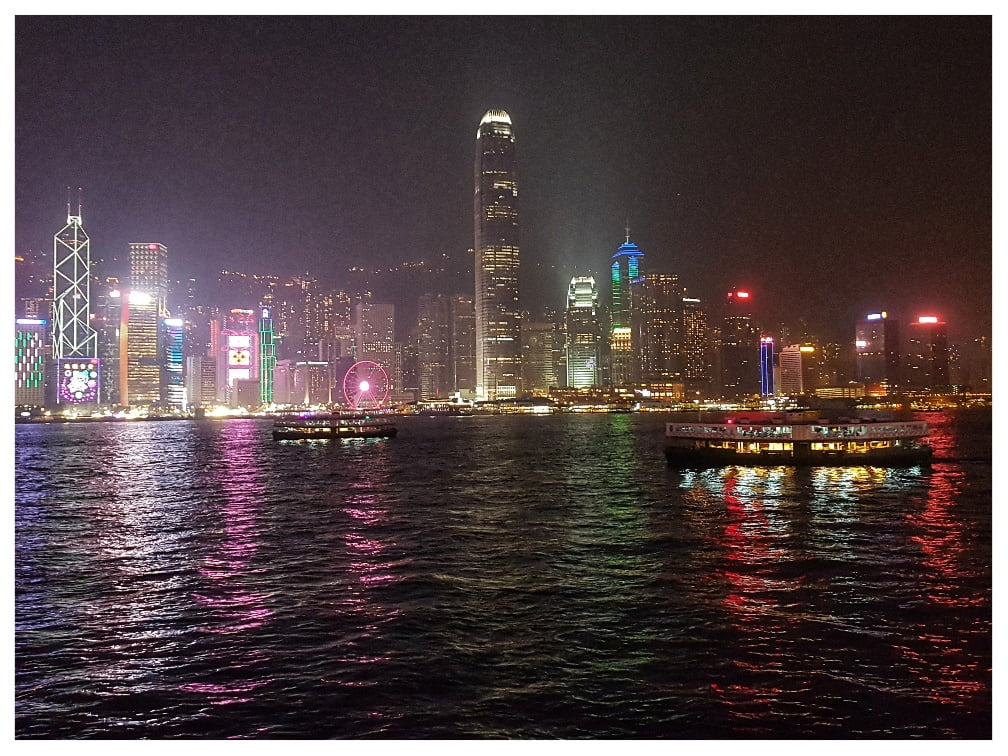 In the evening we went back to the harbour.  The crowds.  Sunday out.  NY around the corner.  Crazy.  We had a so-so dinner in one of the myriad restaurants at the pier, but the outlook was beautiful.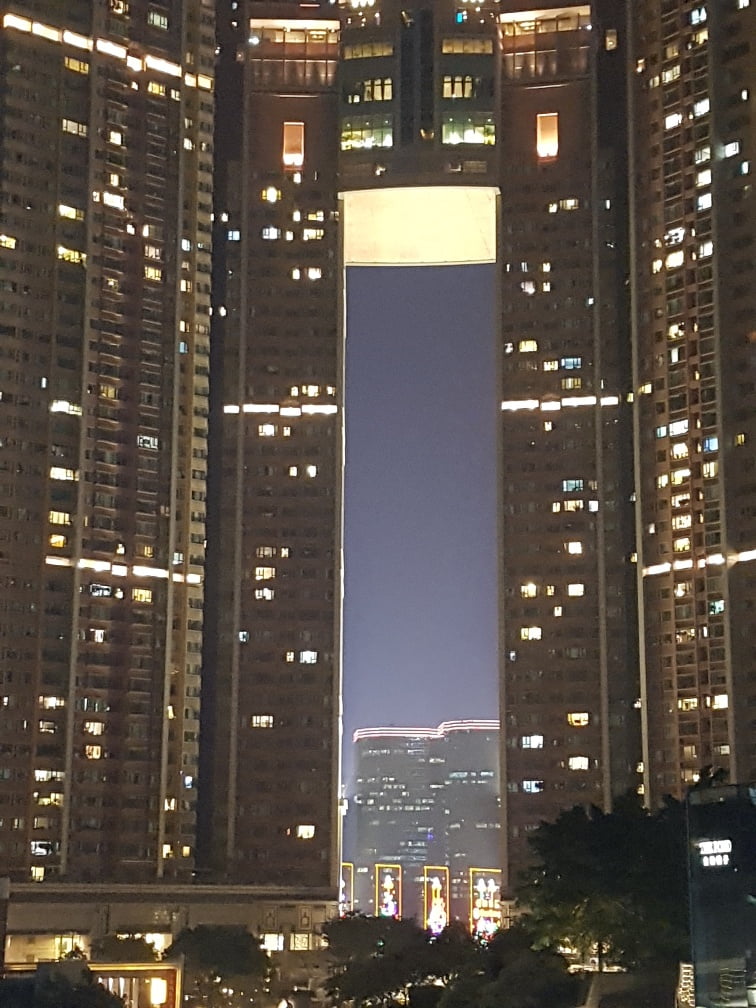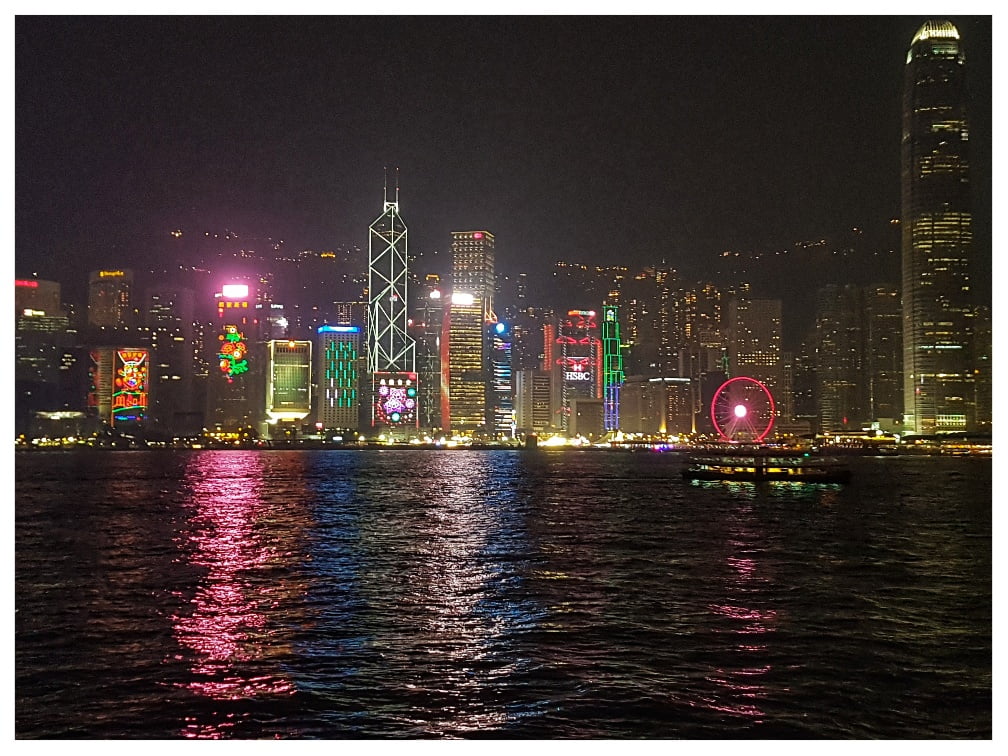 There was a lot of anticipatory celebration with New Year's approaching.  Most of the commercial buildings emblazoned characters and displays across their facades, as shown in the (blurry) pics above.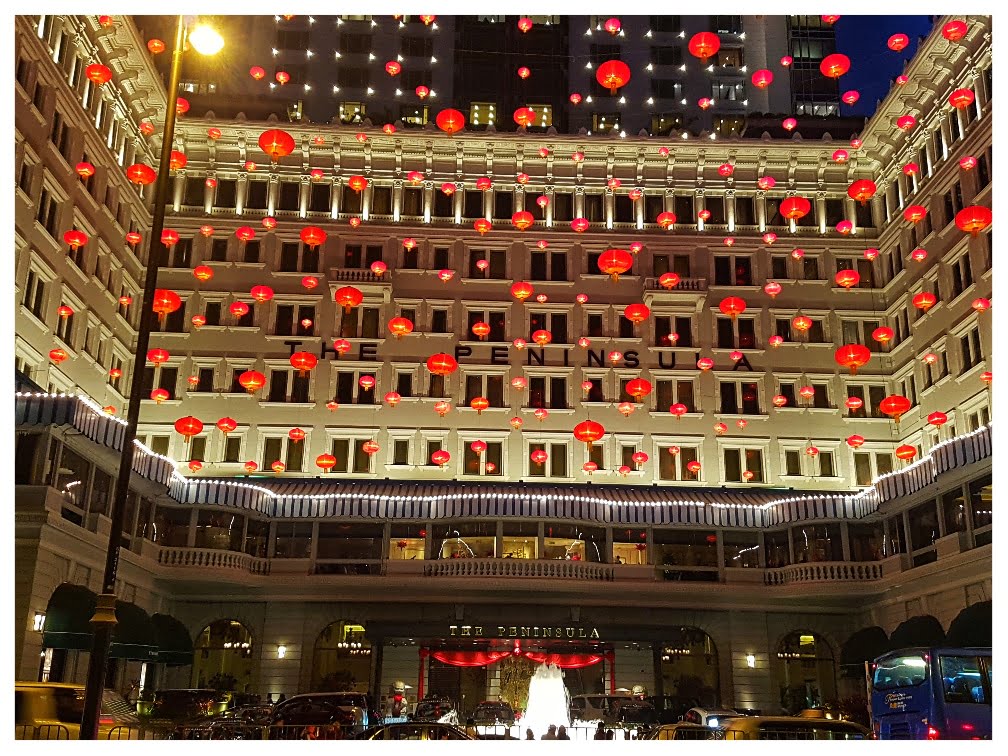 The Peninsula had an array of lanterns hanging across the entrance.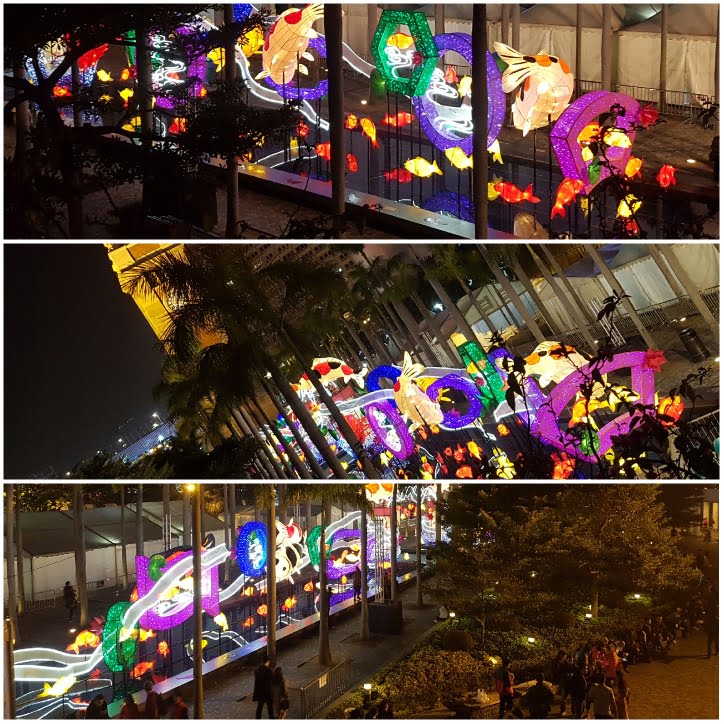 A huge Chinese New Year's pop-up sculpture on the waterfront had nine giant and 80 small koi, representing happiness and prosperity.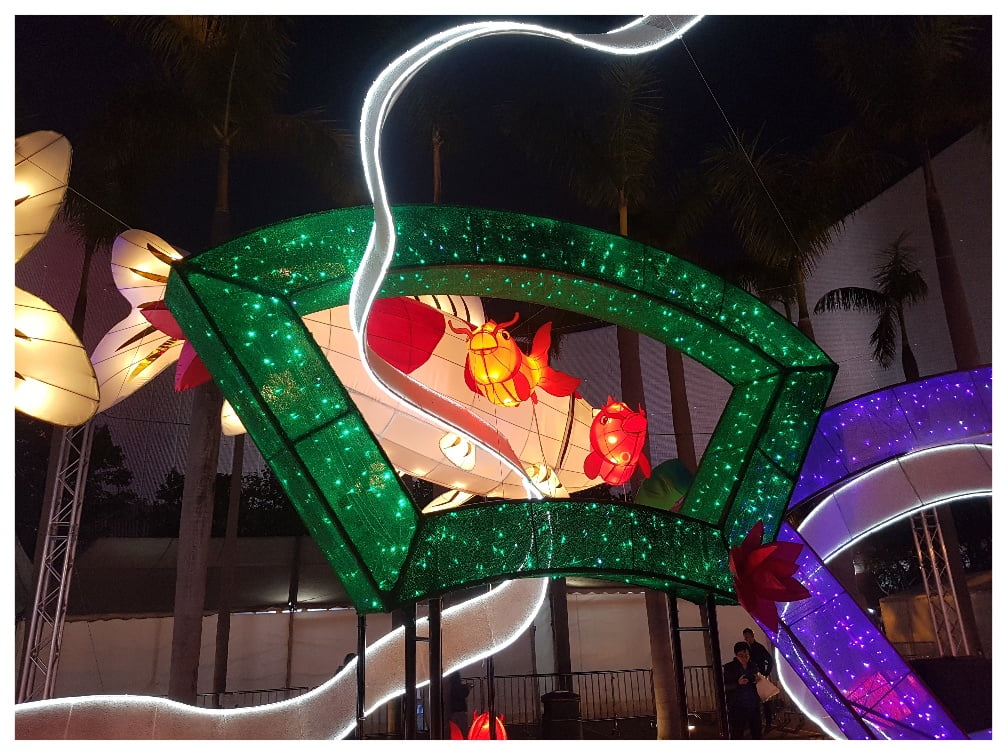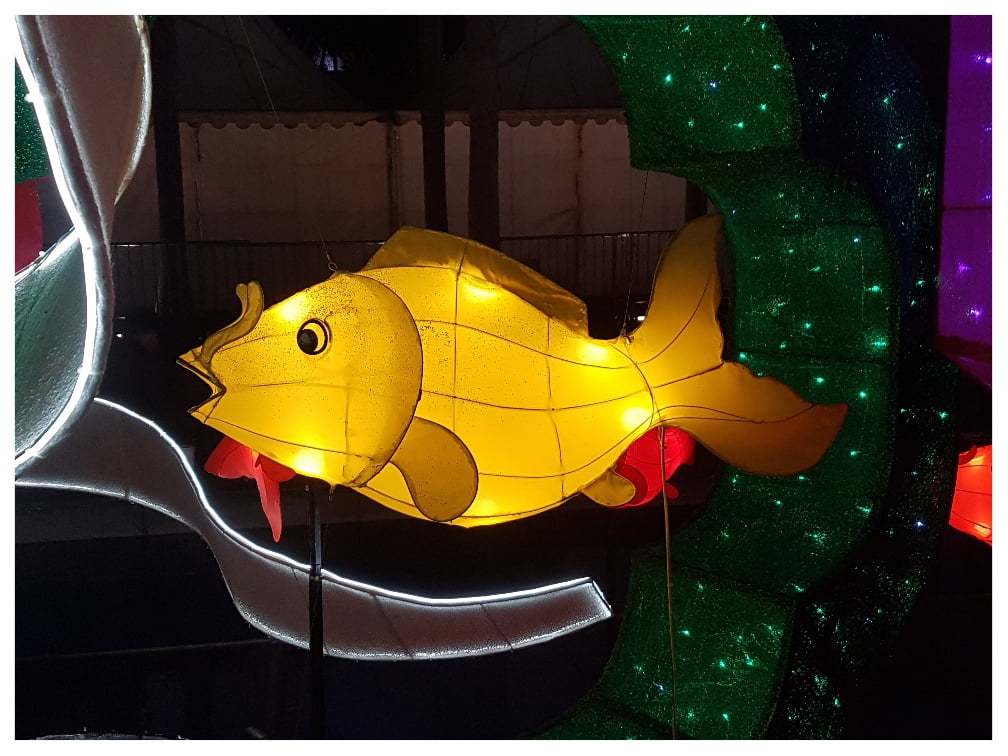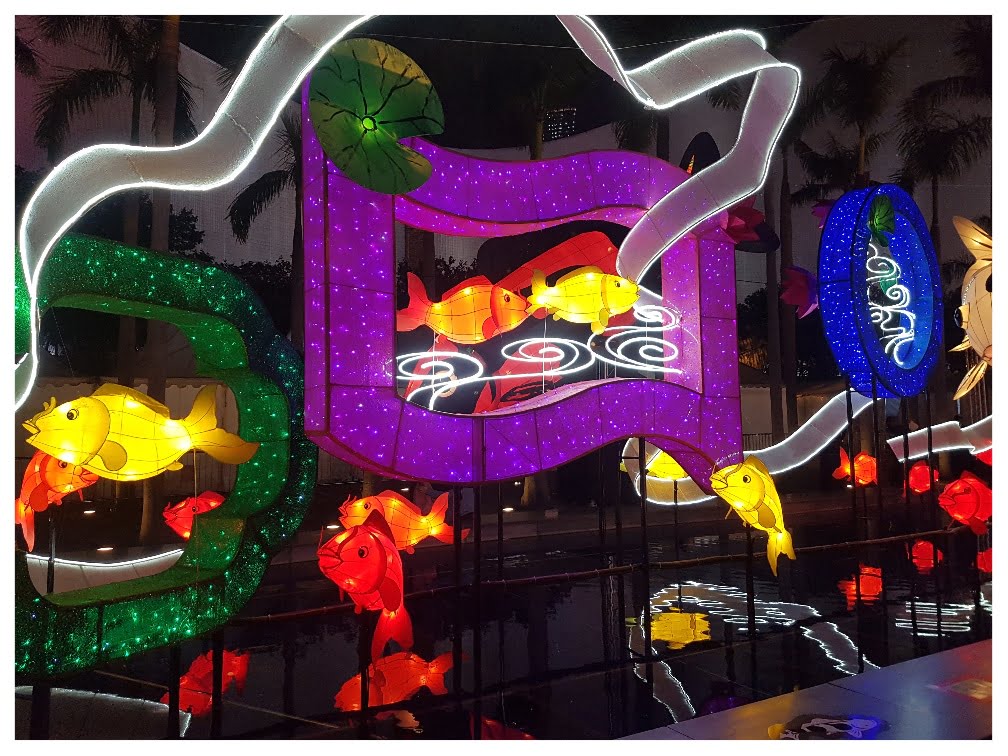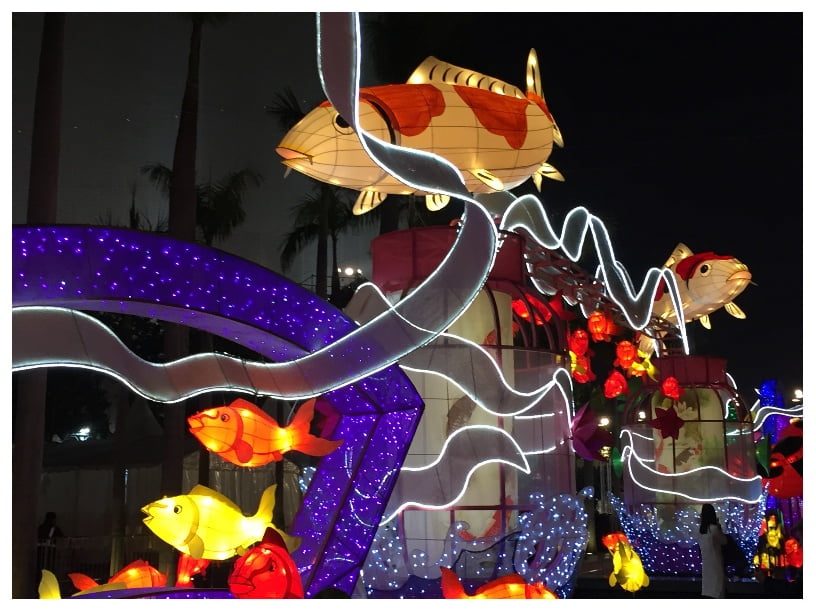 Home tomorrow.