I Don't Just Adore a Penthouse View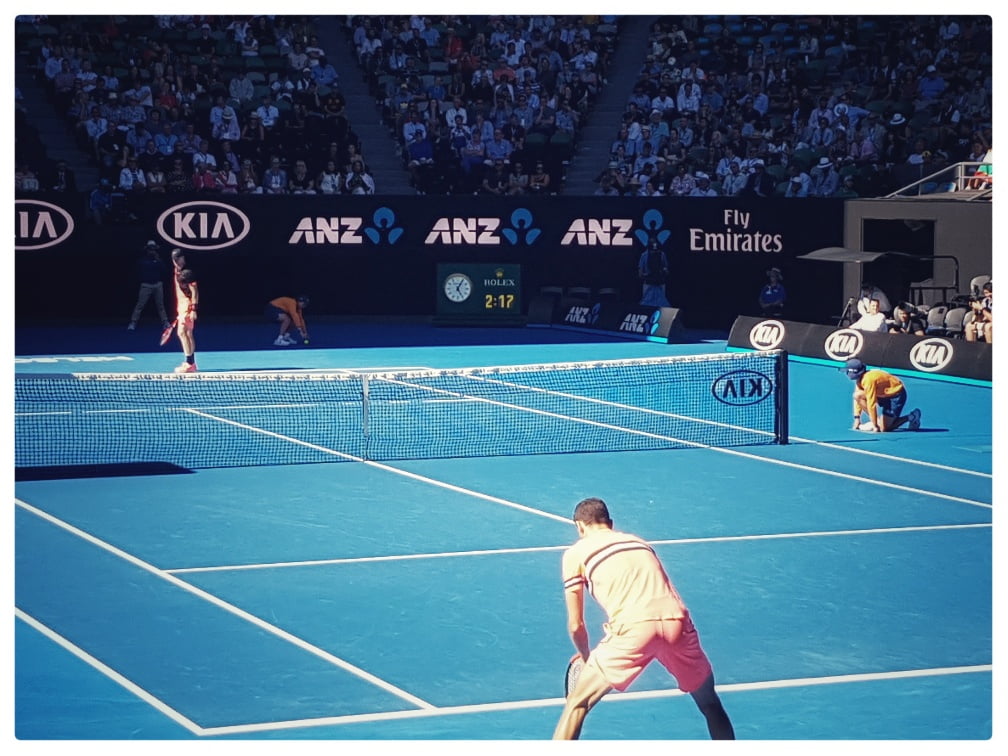 Caught an Uber to the airport.  It took a mere 17 minutes at the speed limit.  Central business district to the suburban airport.  There is a tunnel that virtually skirts the city, the traffic, but is also a vortex in its never ending arc to nowhere.
First time ever flying Qantas.  Extravagant, I know, but used points for a biz class fair Brisbane to Melbourne.  Went to check in and it said "see attendant." So I did.  And he checked me in.  Then I went to the lounge because I was starving and hadn't eaten and that's when I discovered I was in cattle class.  The reason they told me was that the flight was over-booked and I'd been bumped.  Go figure.  I'd booked in one class and Qantas had put me in another.  I said I wasn't very happy but what can you do?  Such first world problems.  I got into the lounge at least and the spread was exceptional, fruit, eggs, smoothies, a barista churning out flat whites.
I checked at the gate if there was any chance to end up up front but, as they say on Little Britain, "computer says no."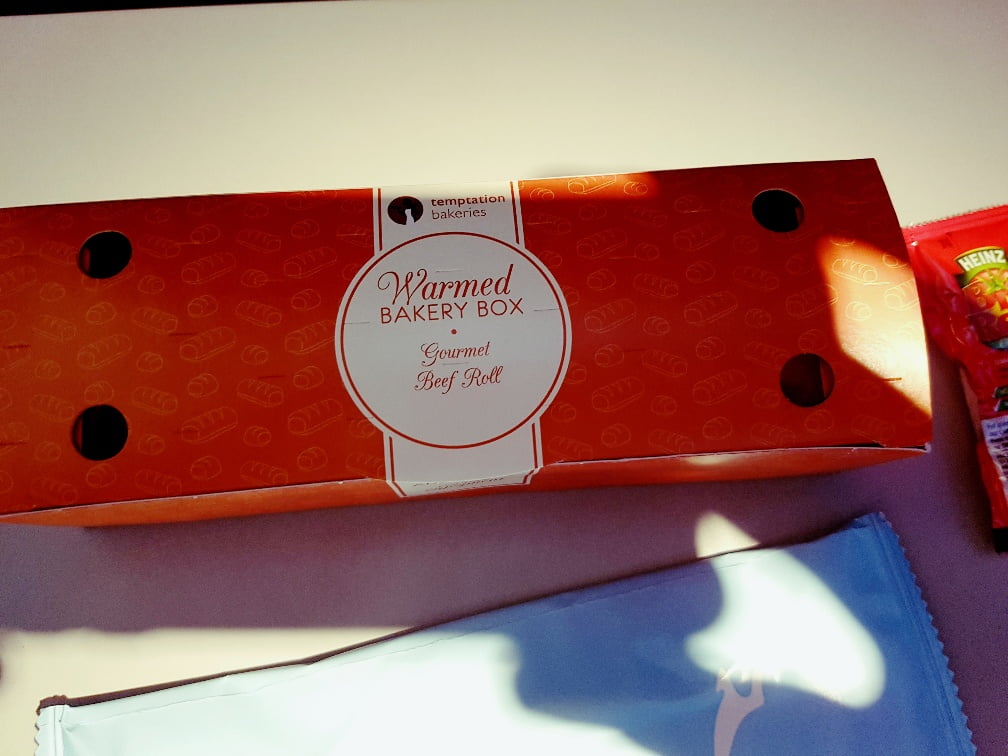 Had a wonderful "lunch" on board which was a sausage roll. Hey, at least Qantas is still serving a semblance of food.
Two hour flight but 45 minutes to get luggage on the carrels in Melbourne.  As part of the tennis package I got an airport transfer; ah the self-importance that washes over you when you see a chauffeur in a suit and tie holding a sign with your name on it.  A Mercedes to boot.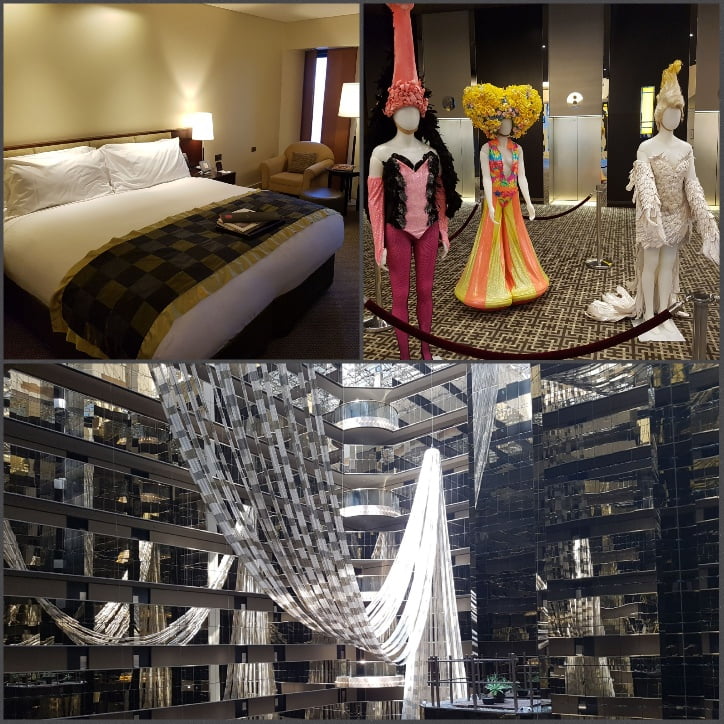 The hotel is expensive which I write only to state that nothing much about it is particularly great; we've stayed in the Sofitel in London which is exceptional, the Sofitel in NYC which was very nice, but the Melbourne Sofitel is desperately in need of an overhaul.  It does boast an enviable location (being a 15 minute easy walk to the tennis); the room however is on the small side, basic with a chillingly sharp view from the 41st floor which only makes me think of Towering Inferno, not Green Acres.  The air is so thin they should dispense oxygen masks.  It's the Tokyo style of hotel; mall and commercial at street; office for thirty stories, hotel at the top.  As shown in the collage above, the interior centre is one large atrium, very past the due date.  For no reason I can discern, there are costumes from Priscilla, Queen of the Desert, on display by the elevator bank.
My tennis package doesn't start until Thursday but upon arrival the coordinator had an unused day session on her person which was offered and which I greedily snapped up.  Second row.  Dimitrov loses in the quarters to UK's Kyle Edmund; only the sixth UK man to make it through a grand slam quarter.  Did I mention it was the second row?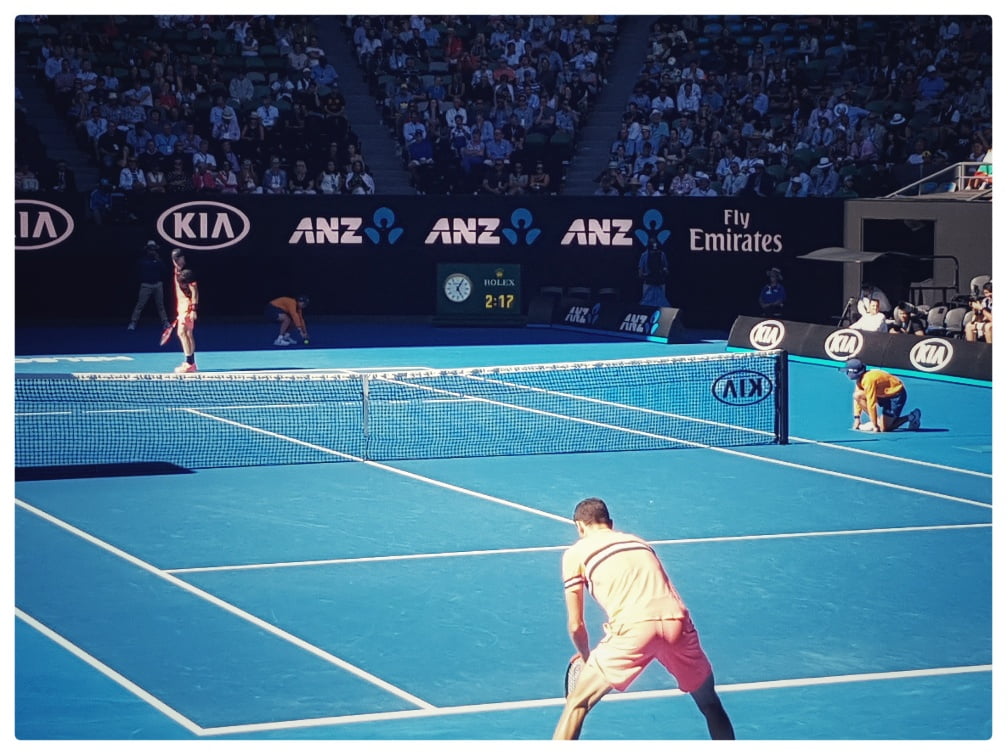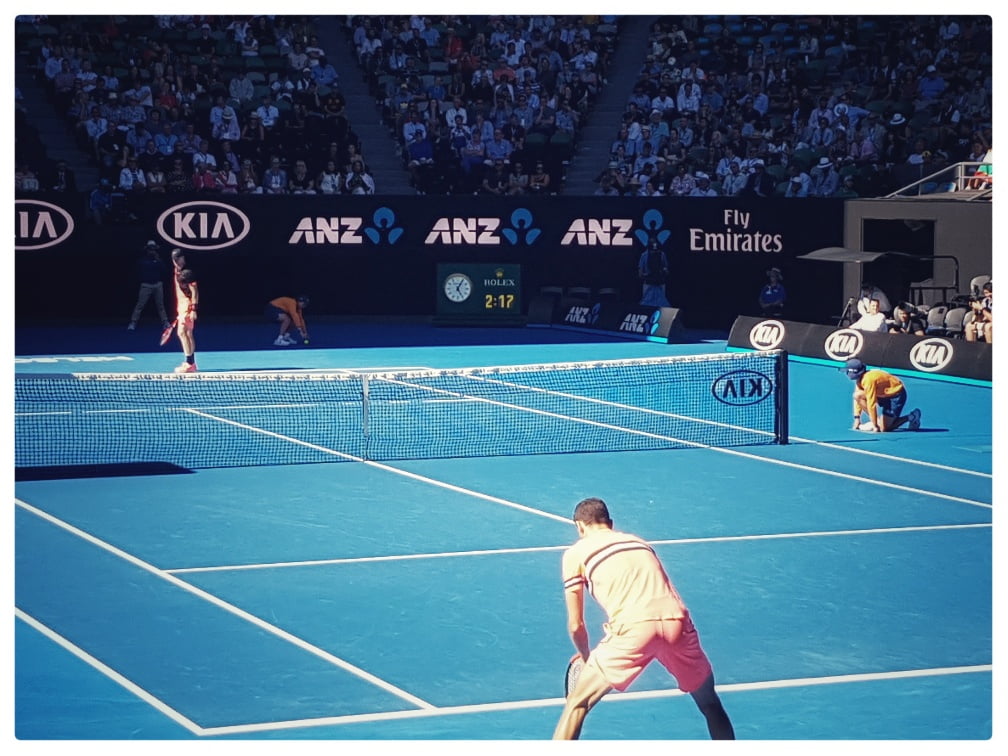 Dimitrov receiving from Edmund.  After the match I checked out the grounds which were bursting with activity; concerts, play areas, bars and kiosks, a zip line.  A zip line!  What would they think at Wimbledon?  After all was said an done I was back at the hotel halfway through the Cilic victory over Nadal which, alas, I had to catch on TV.
The bed was comfortable and I forgot about the 41 story drop.  Small mercies.