The Good, the Bad, the Ugly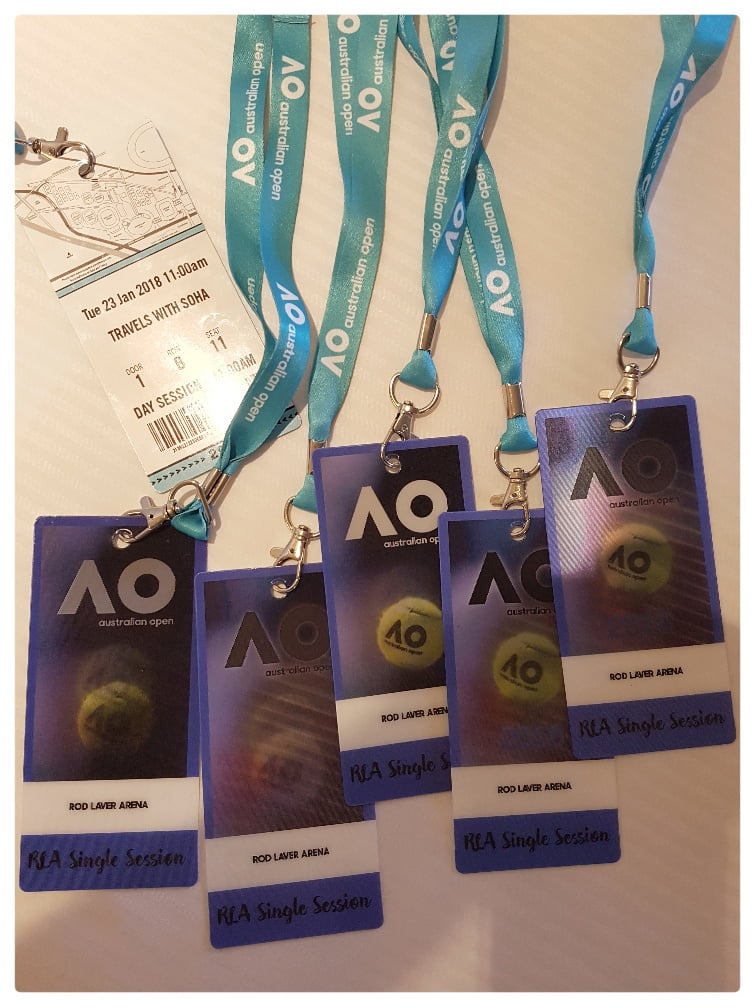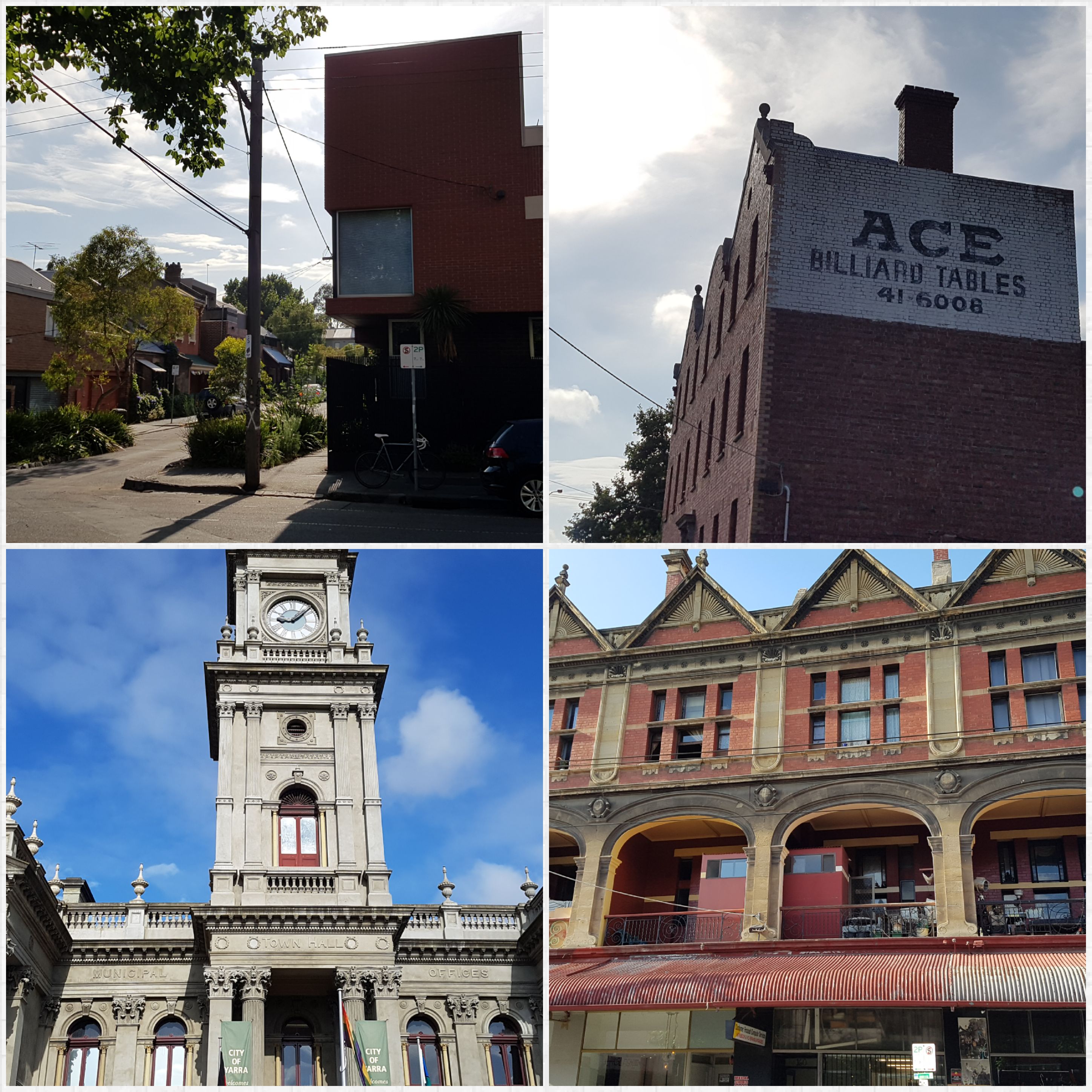 There's so much to like about Melbourne.  So much.  But I guess not the traffic.  So I walked for a while.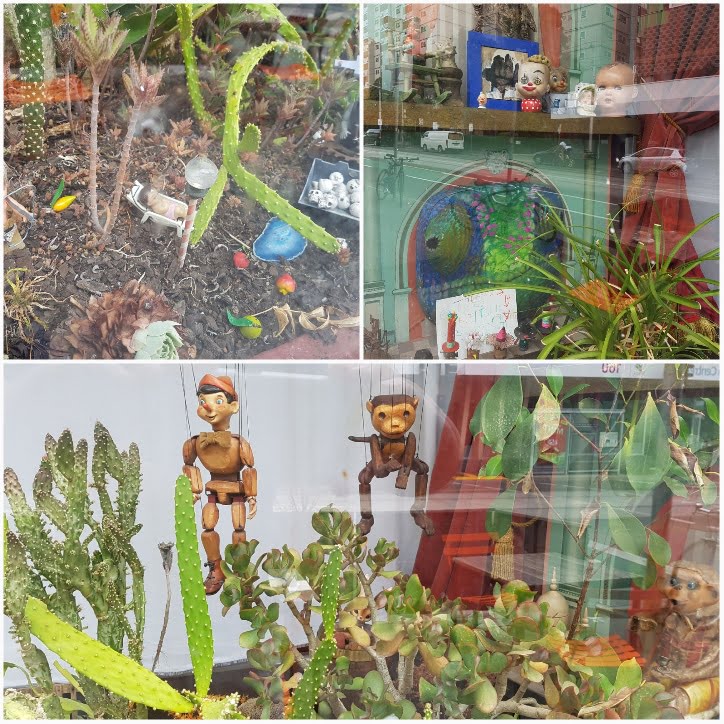 Spent the morning getting exercise by walking Fitzroy; it's a mish mash of heritage buildings, gentrification, lovingly restored terrace homes, terrace homes much in need of restoration, cool shops and quaint streets and trendy restaurants, housing projects a la the old TO Jamestown and bottle shops and off-track betting.  In essence, it's like old Toronto and new Toronto but very Australian and oozing charm which washes up against architectural blunders and very poor city planning.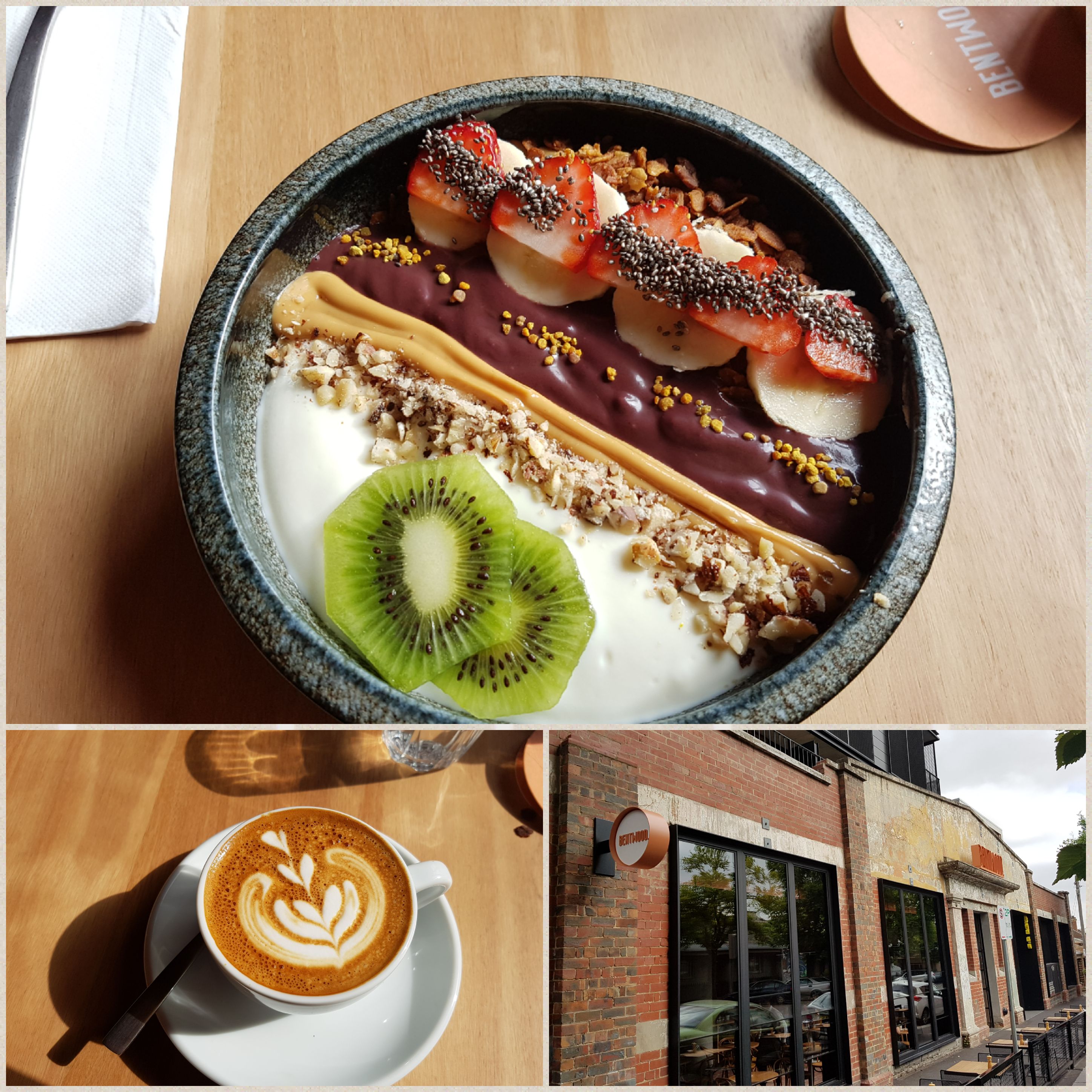 Look at that over-intentioned bowl of yogurt, fruit and muesli! I made my way to an outpost on Napier called Brentwood where I had the most wonderful breakfast and a coffee they called magic, which is the ristretto from two shots of espresso and a top of hot milk but without all the heavy creaminess of a latte or typical Oz flat white and masking the ludicrous trendiness of uber-acid black coffee.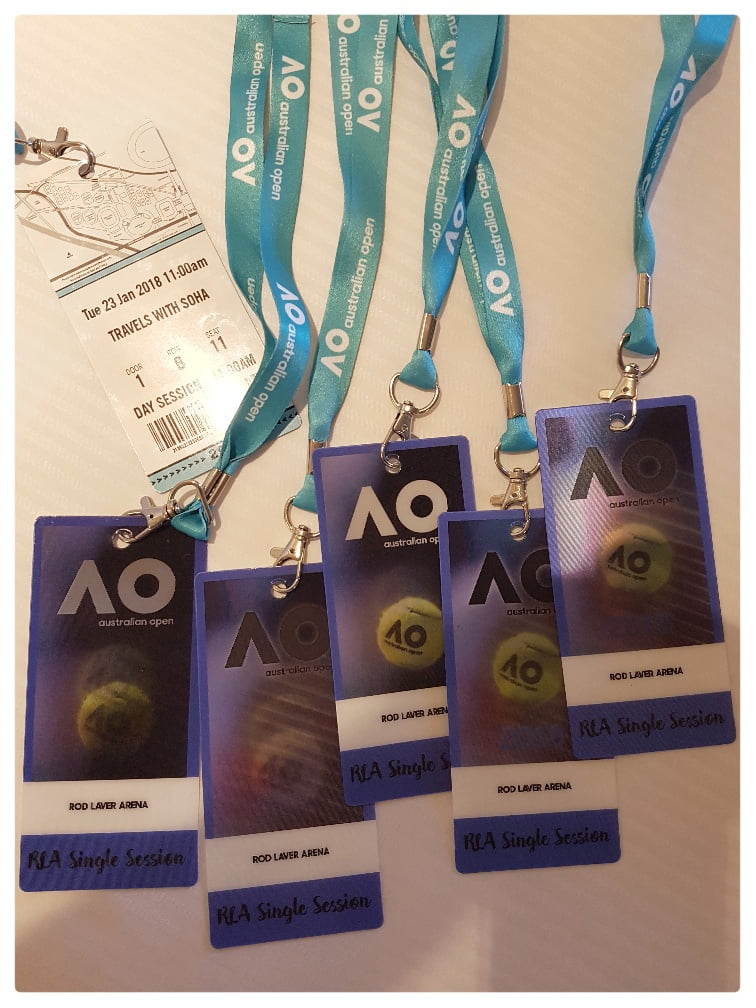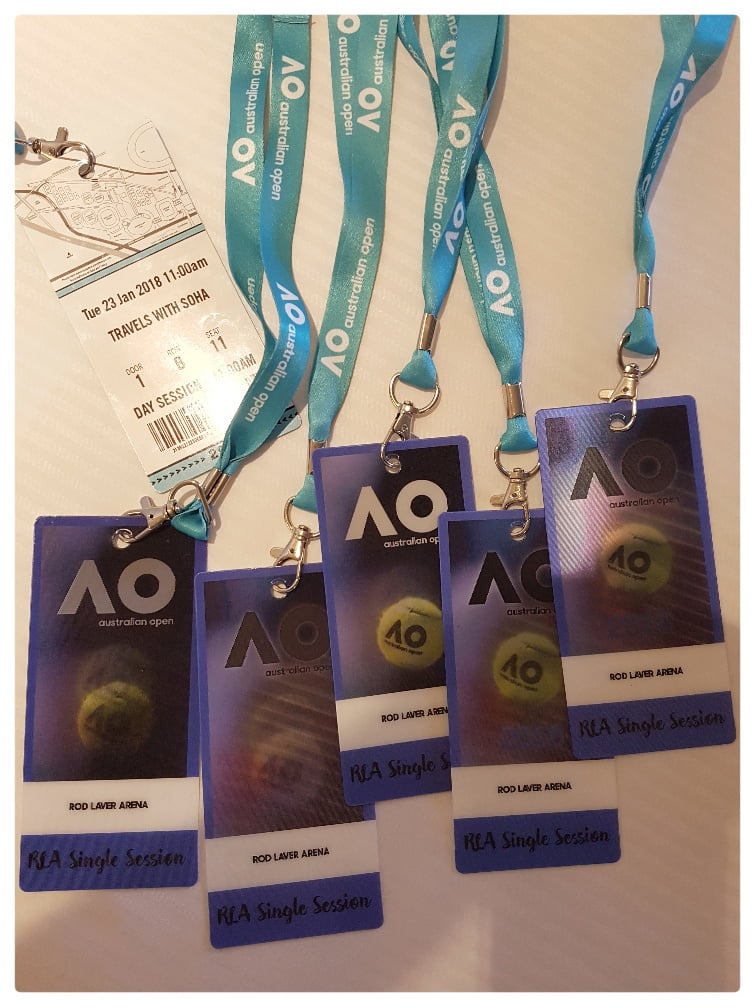 The younger Zverev was in the lobby when I arrived; I was told a few of the French players were here too.  I'd have to hit the fitness centre in the AM to catch sight of anyone.  Fat chance, obviously, of getting a selfie with an ATP pro.  My tennis tour, if you will, is Thursday through Sunday.  Today was a free day.  But I had bought a day session pass several months ago knowing SS wouldn't arrive until the afternoon.  Yesterday I was in the second row from the front.  Today I was still in the lower bowl, but second row from the back.  Good part is that I was for some reason in the media section, and of about 60 seats designated media only 12 or so journalists were ever on site, so I got to spread out and be a hog of it all.
The line up was women, men, women for the day session.  First up was Keys and Kerber.  Honestly, it was so forgettable I had to give it a second thought, as I wrote this, as to who played.  Keys simply wasn't there; it was like a phantom tennis player.  If Mischa Zverev got fined 75% of his winnings for tanking (what they called "poor performance") I think Keys could be added to the list.  Or is that's what's acceptable in the top tier of the women's tour?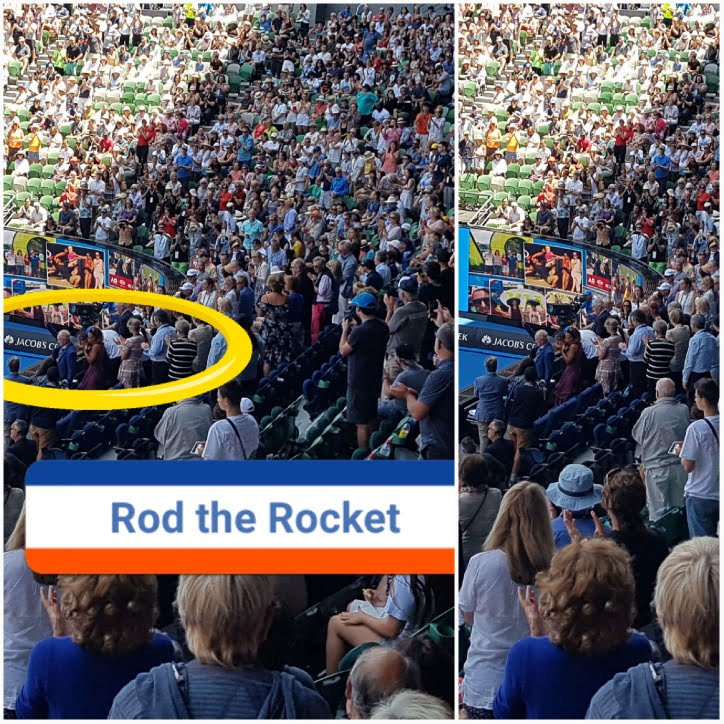 Rod Laver gets a standing O upon entering his eponymous arena. 
The men's QF was the two upsetters if you will.  The challenger circuit nobody gone challenger, in the shadow of the alt-right kingpins, Tennys ("yes that really is my name") Sandgren, and Novak-destroyer Hyeon Chung, who plays with as much emotion as Louise Lasser in Mary Hartman, Mary Hartman.  I liked how the umpire pronounced it sand-ri-djen instead of sand-ri-gren.  Sandrigen has a huge game but his body language is DelPo-ish in that he can bomb a second serve at 210 kms but then skulk around the court as if tethered to a ball and chain, whiffing easy forehands; very up and down and unpredictable, like putting a novice at the wheel of an F1 car, all power but no skillset. It was not a rout despite the two and a half hour course.  There were stupendous rallies (I missed the ESPN commentary to know whether it was, e.g., a 22 or 28 or 31 shot rally) and a final game that was so weird (three match points to the wind, a long "practice rally" of soft returns and easy lobs in the middle of a point, then super aggressive and Chung prevailing) even Jim Courier referenced it as strange and out of the ordinary.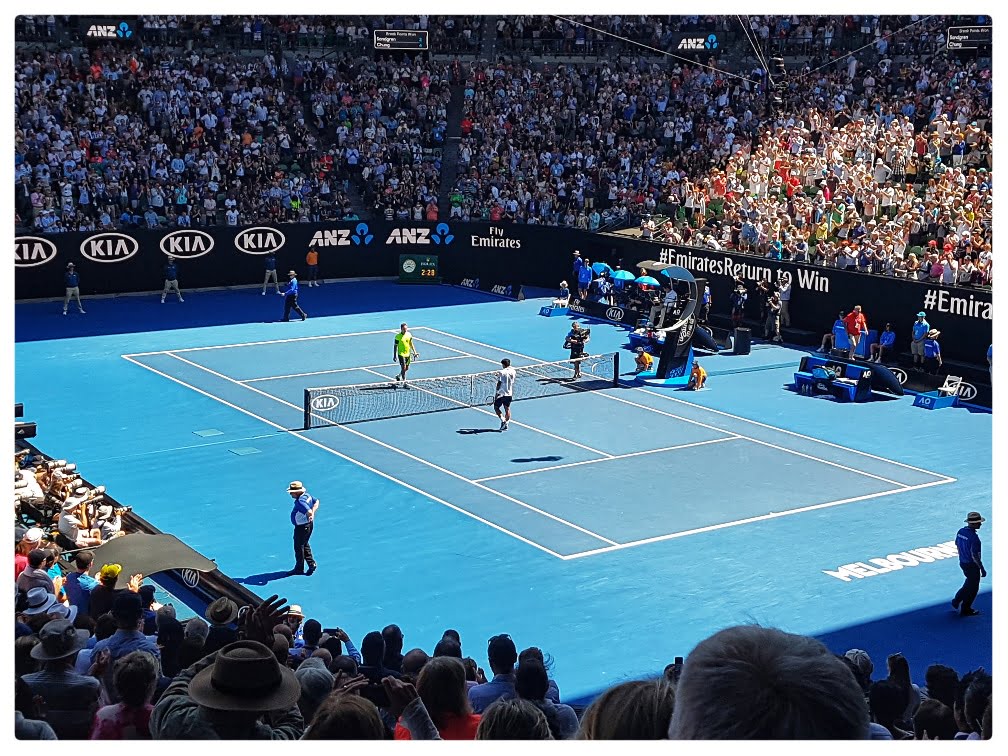 Chung defeats Sandgren.  When that finished I caught some of the boy's junior doubles which was of a superior calibre and unfortunate so few were in the stands.
The two female seeds in the closer for the day session were women's number one Halep and number six Pliskova who played half decent tennis, sure, some great shots and decent gets but half the match was one of them looking at a shot whistle past without moving a muscle.  That's club play.
It was a glorious day, 24 without humidity, but full on heat, and I was glad to have paid extra for a spot in the shade.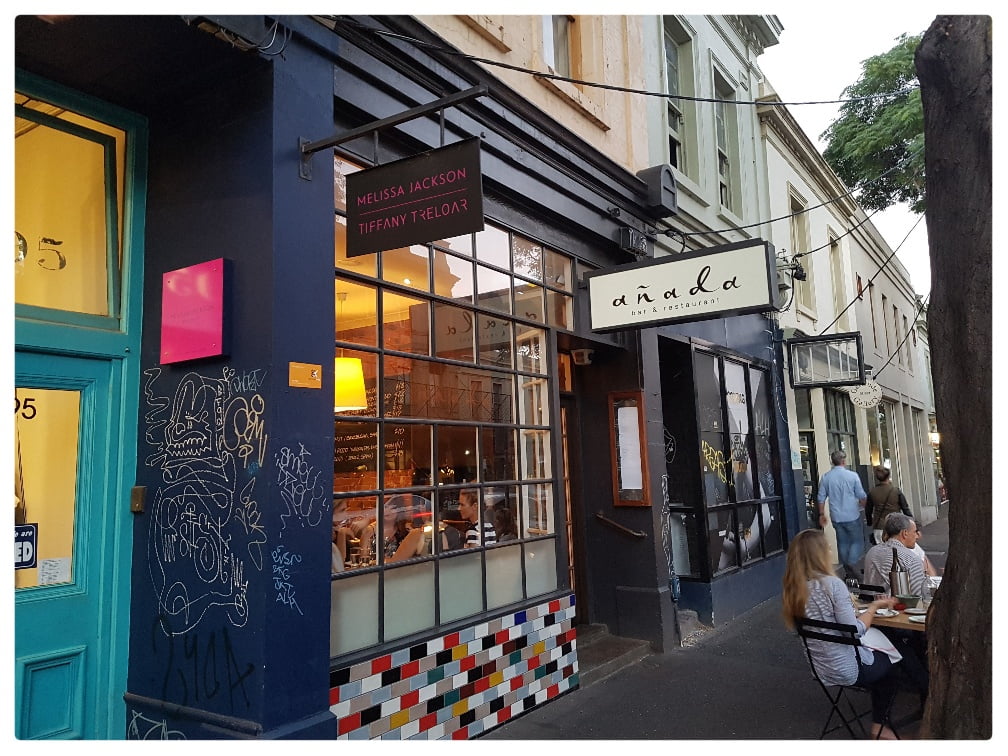 Back at the hotel just past five and SS was arriving YVR – Brisbane – Melbourne.  He didn't even unpack before we headed out for eats; delicious tapas at a small spot called Anada.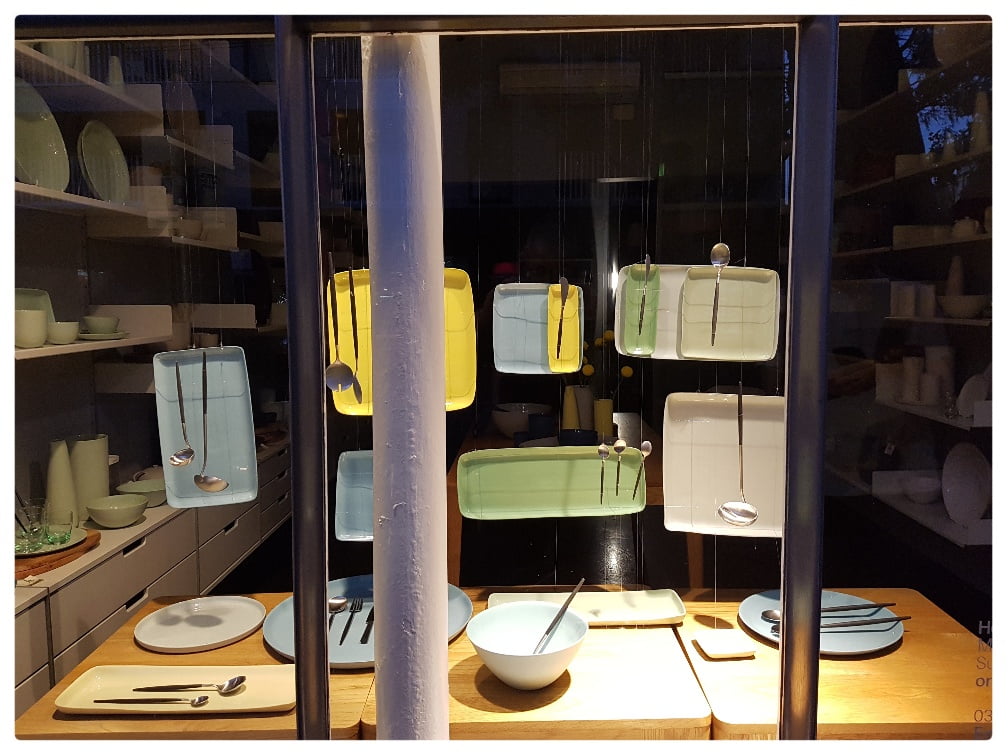 Look: It's our cutlery hanging in a window.  Something to emulate?