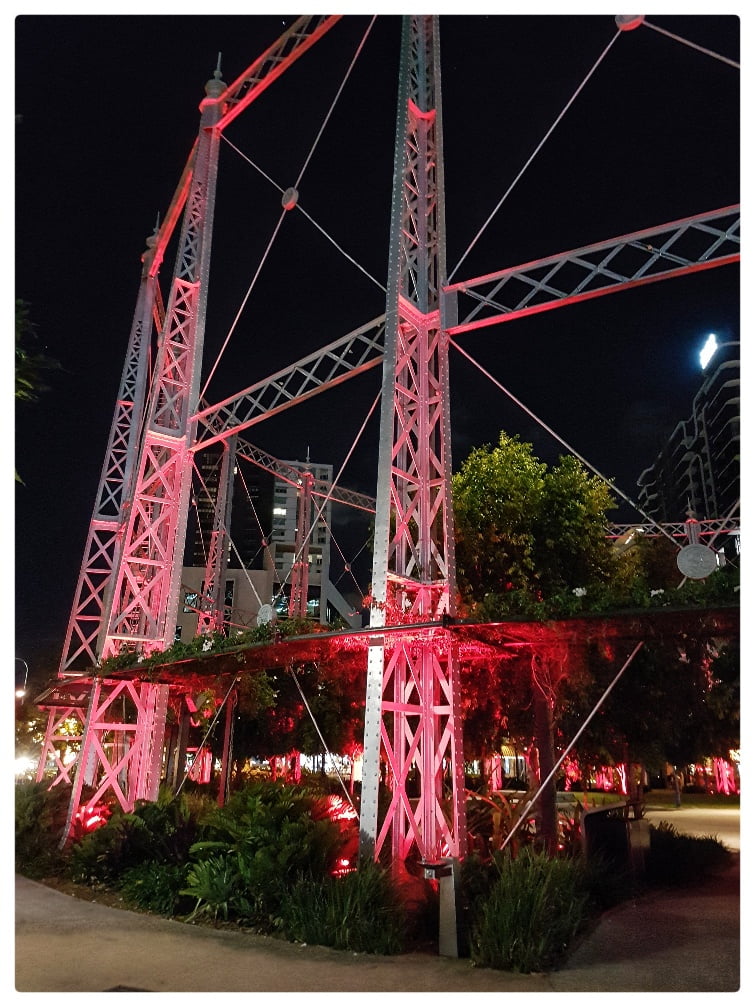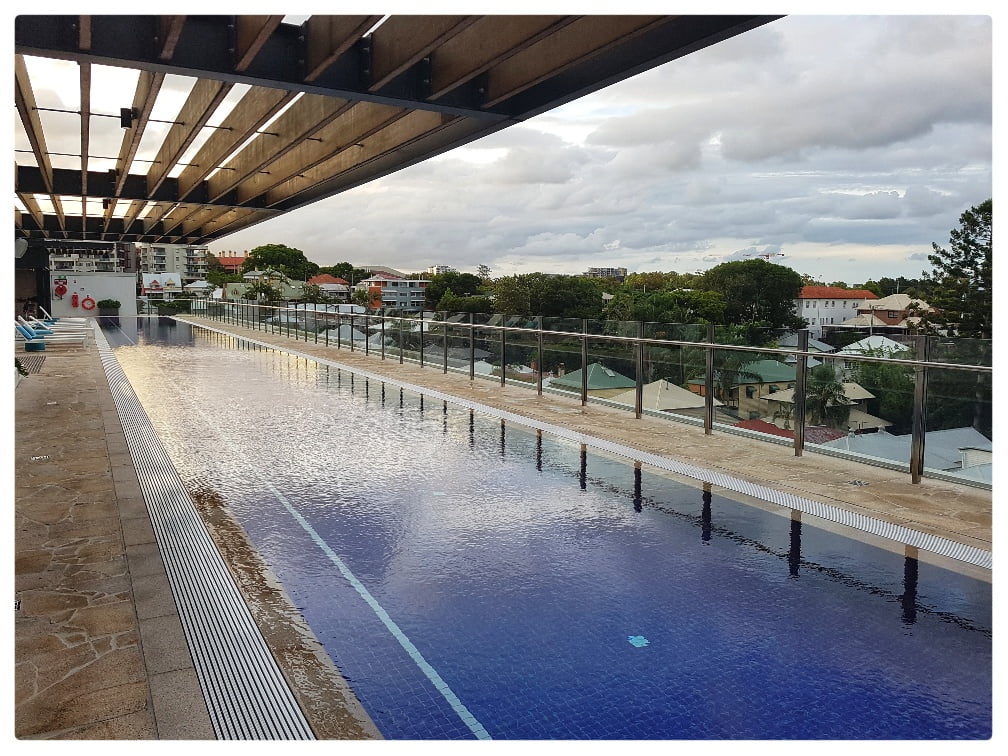 Started with a four lap swim in The Johnson's 50 meter fifth floor swimming pool.  Nearly died!
Hot and alternately cloudy and sunny and overall wonderful in Brisbane (which, to be fair, I expected to be more crass, flash and glitz than it was.  Architecturally it was actually more interesting than YVR).  Re-connected with my Oz friend Glenn after more than 30 years (!).  We headed out in the AM to Mt. Coot-tha, the highest peak in the state.  It was weird how quick we were out of the city and into the bush.  At the top of the mountain are beautiful views north, west and south.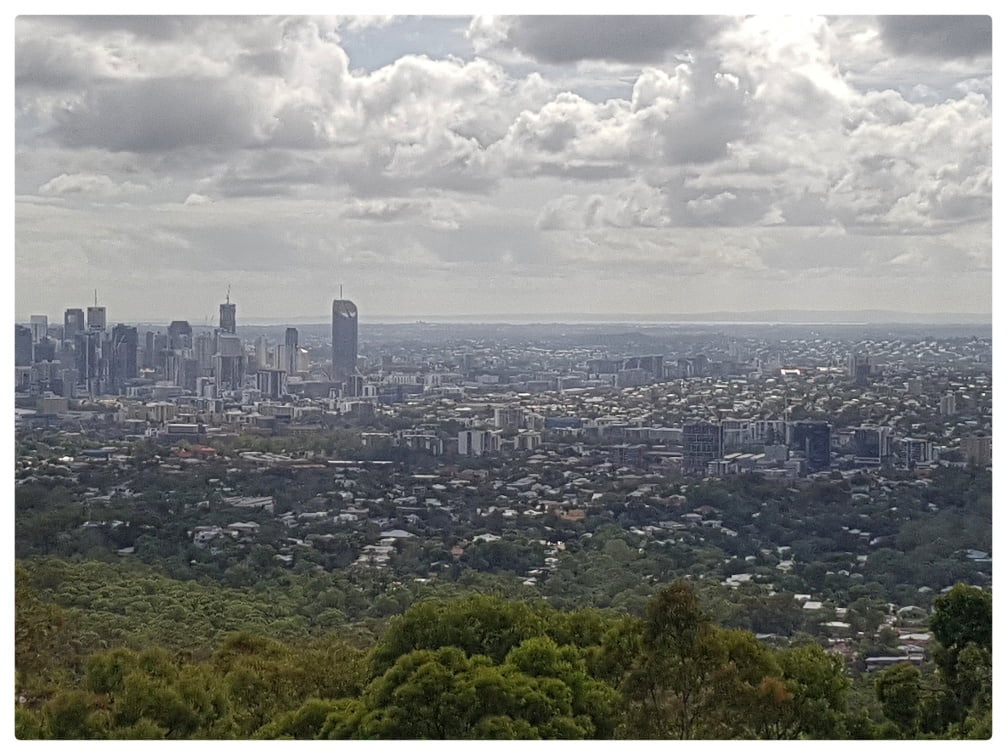 Don't let the clouds fool you; it was plenty hot.  I had to, twice, take a European shower (that's when, instead of changing your sweaty shirt, you just spritz more cologne).  After coffee and a wander at the top, we drove down to the botanical garden, which runs over several hectares at the bottom (and dwarfs the older, smaller, inner city bot garden).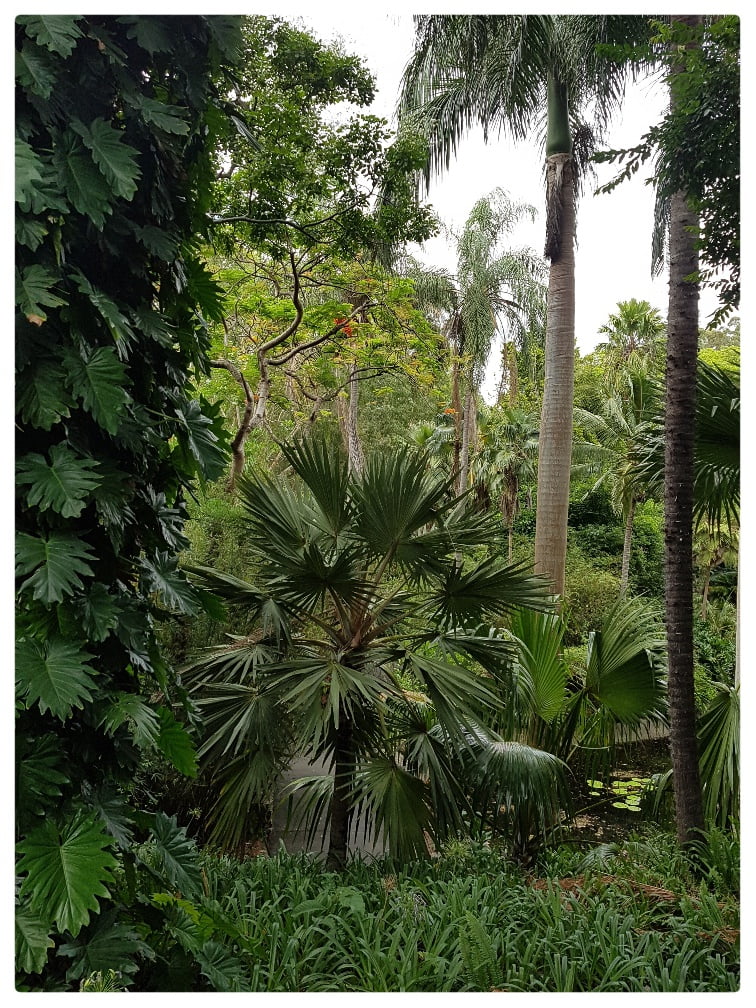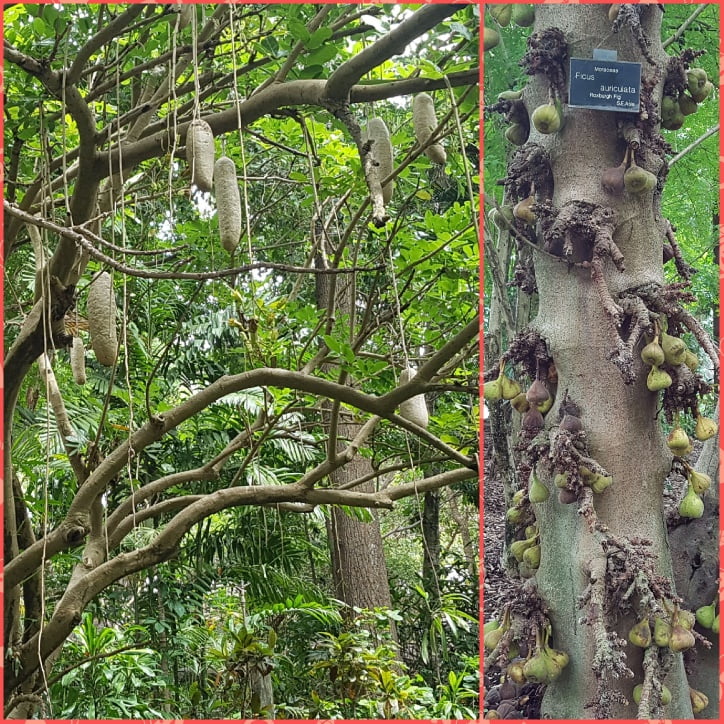 A bottle tree on the left.  Figs growing up the trunk of an Asian fig on right.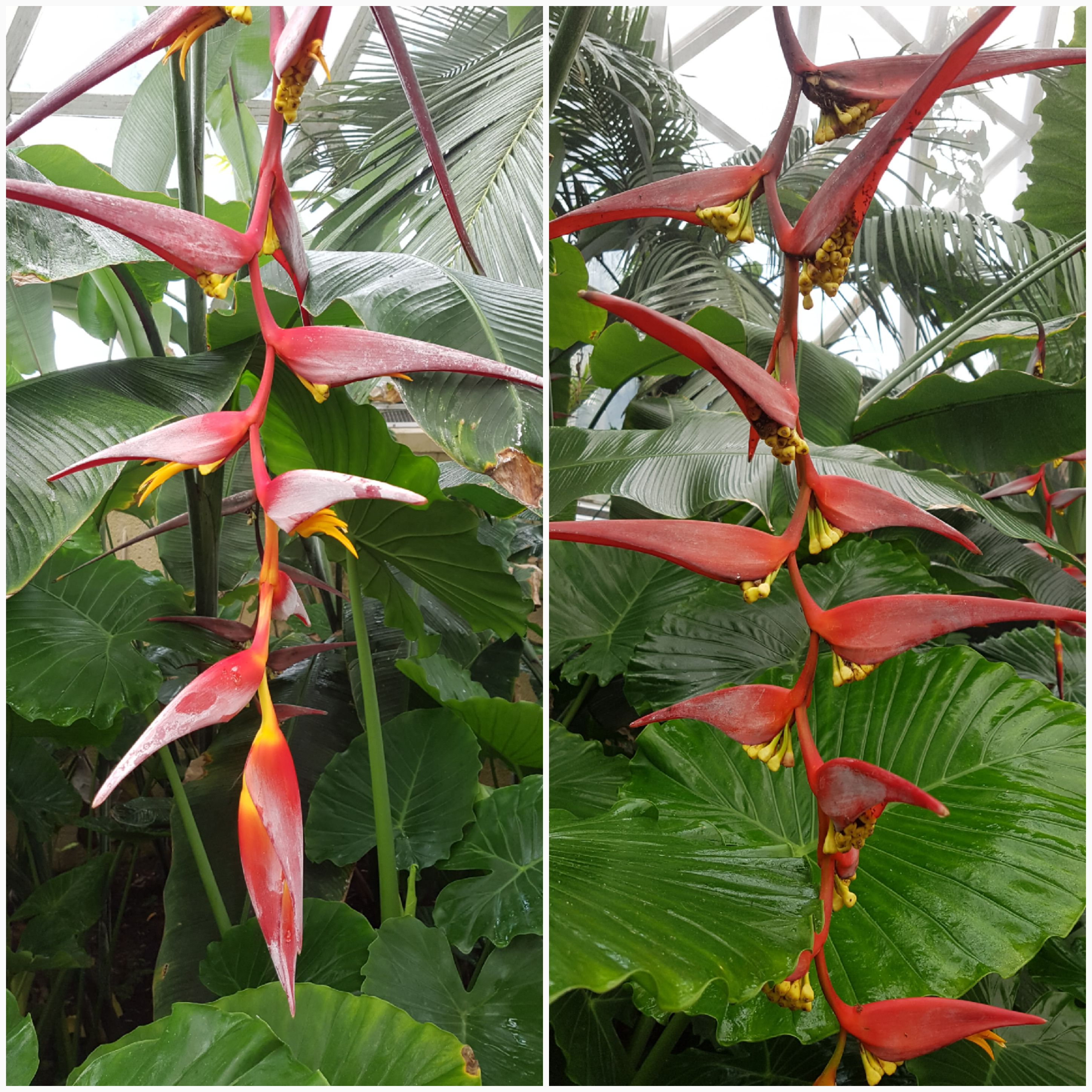 Heliconia, a beautiful bird of paradise-like flowering plant.
Flowering ginger.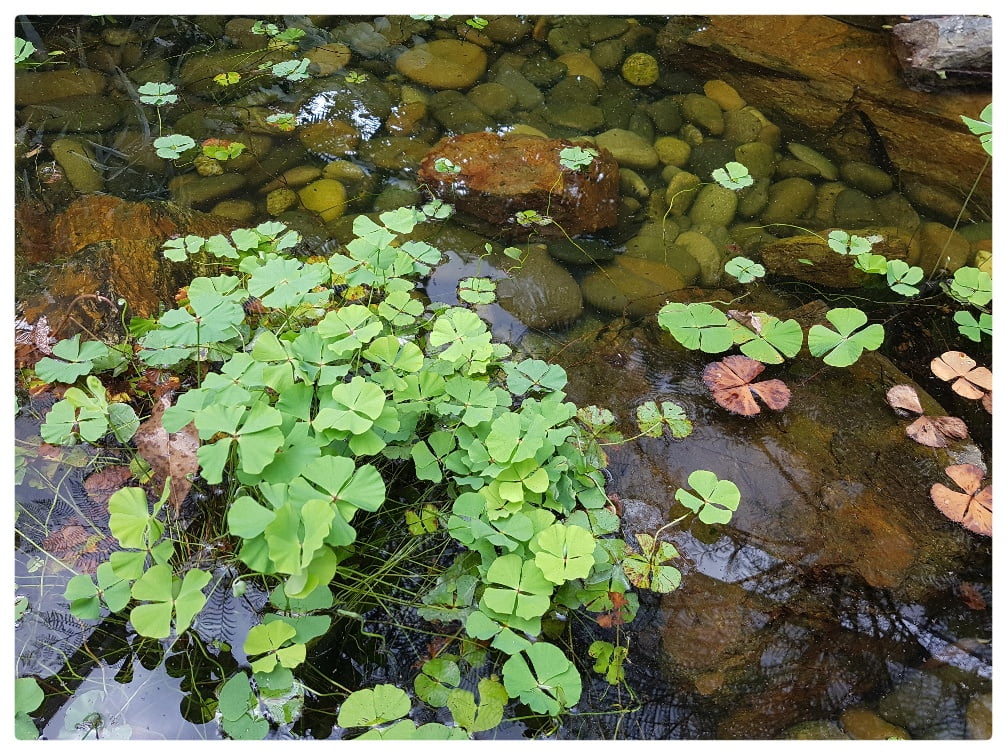 Nardoo.  A floating fern that looks like a floating four leaf clover.  Indigenous Australians ate the plant fresh as well as grinding parts into a flour; alternately, many Europeans died from eating it.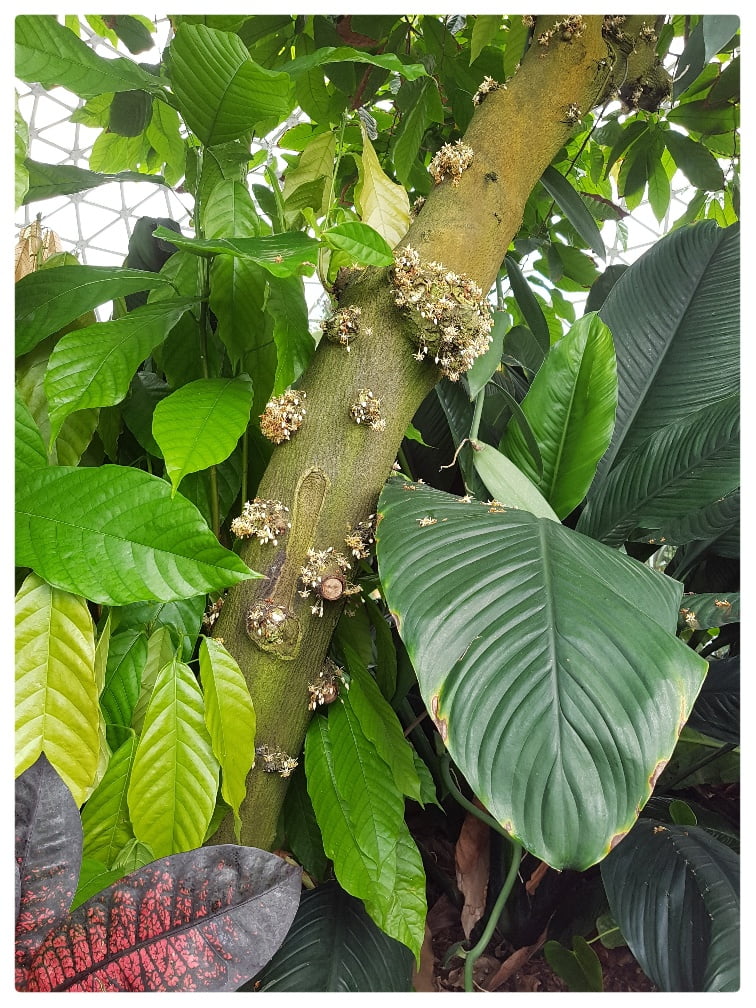 Vanilla pods. No wonder pure vanilla is at risk of extinction.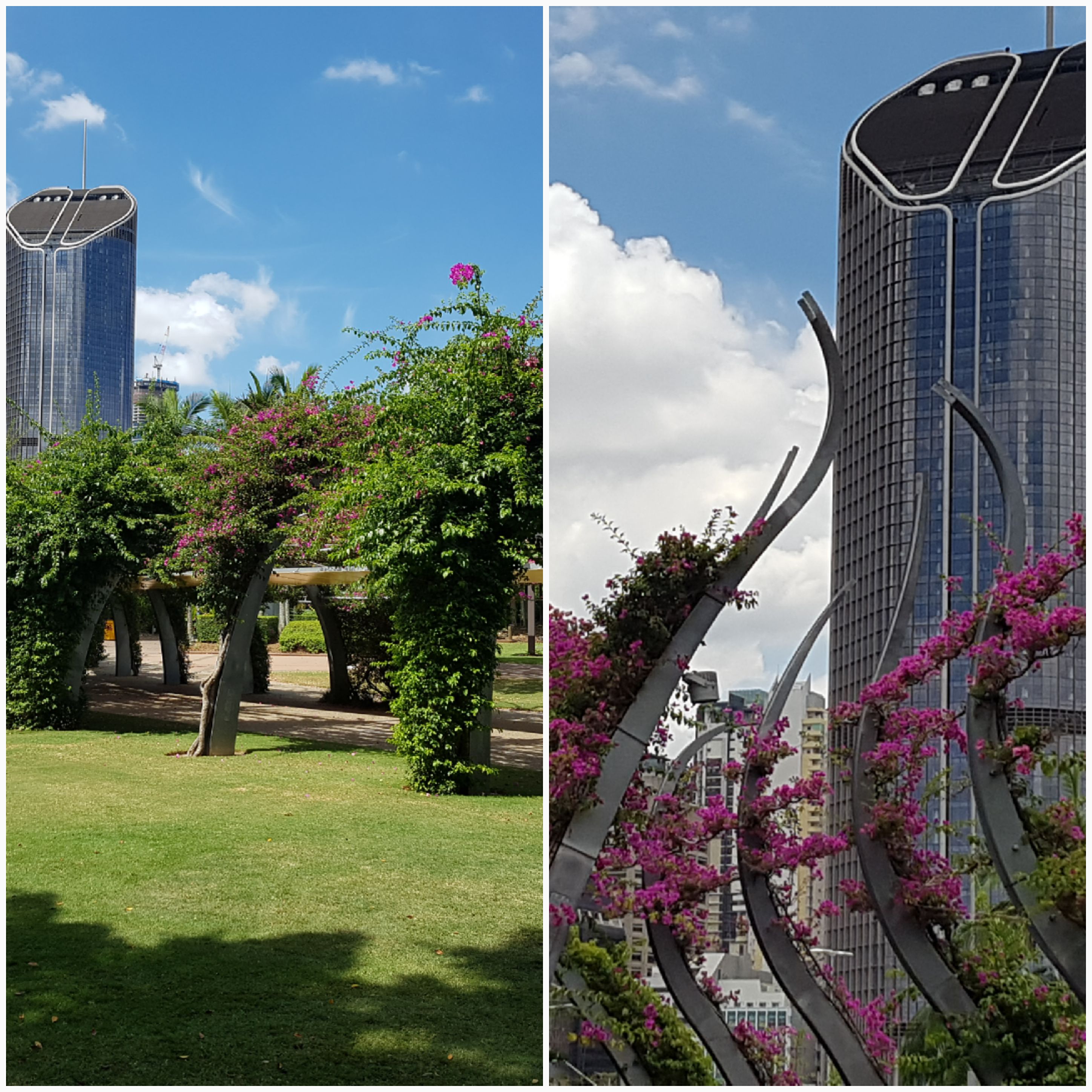 In the afternoon we walked the rejuvenated riverfront which has been reimagined in a livelier, more interesting version of Vancouver's Yaletown, replete with a beach.  A shaded walkway shrouded in bougainvillea lines a lovely path which wends a few clicks past park, ponds and cafes.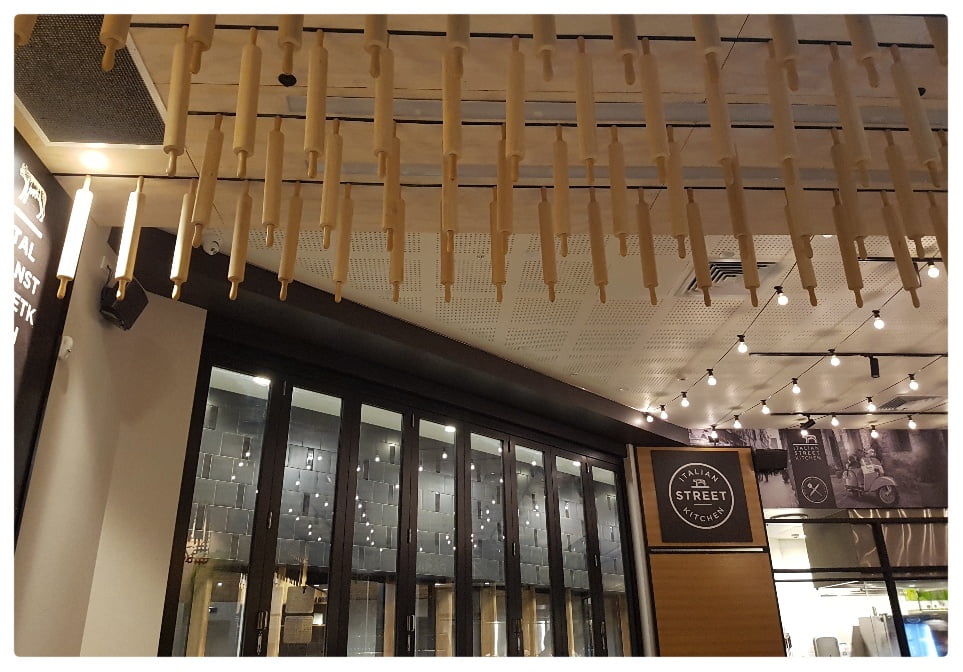 Later in the afternoon we caught a movie then walked into Fortitude Valley and Newstead, diverse neighbourhoods which mix industry, gentrification and the quaint.  We ate at an old gasworks, redeveloped as an open concept living and eating neighbourhood.  Rolling pins on the ceiling; that was an idea that sounded good on paper.  I chose the lamb and passed on the snaps.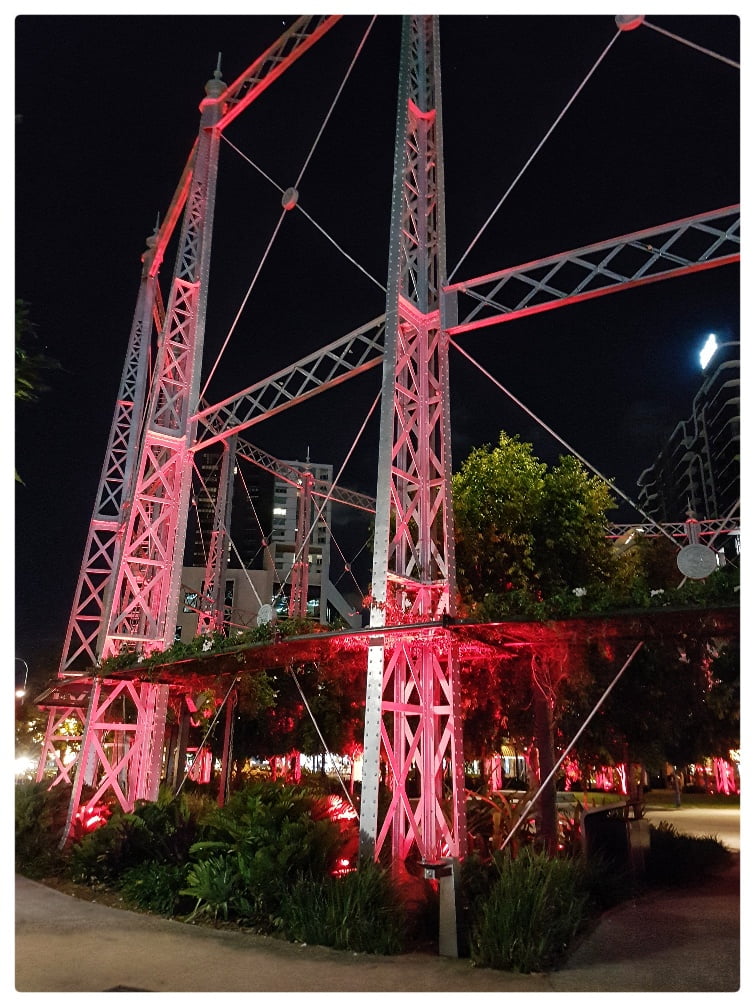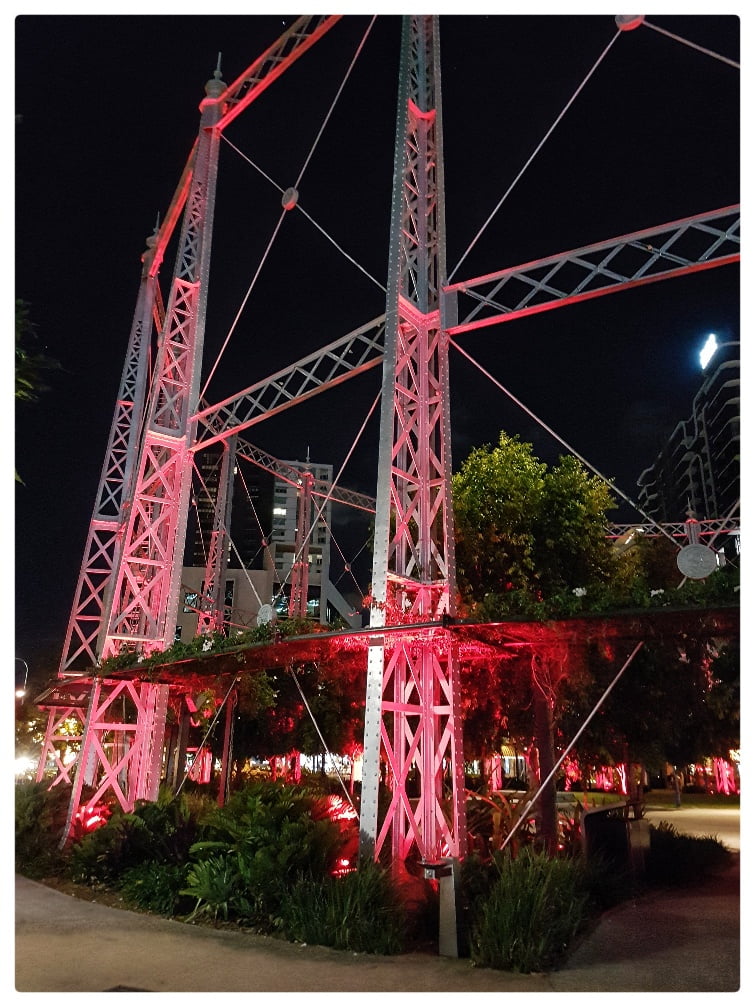 Remnants of the gasworks, a la Yaletown's roundhouse.