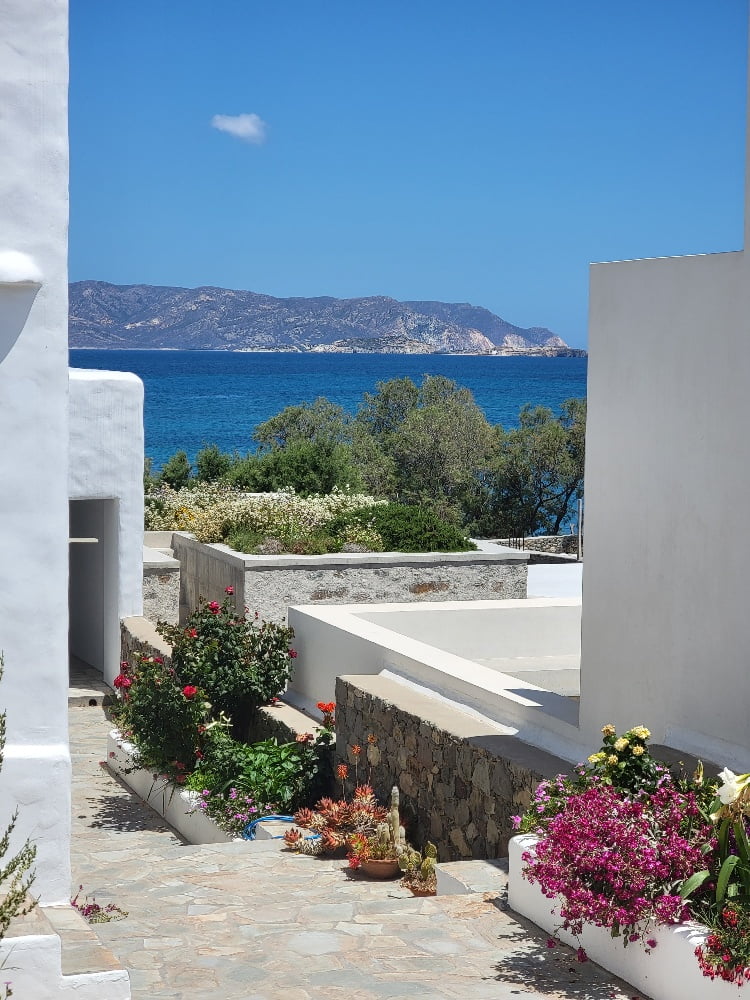 Monday morning. 24 degrees. Or 27. Something hot. We were out of the hotel early, 6:40 a.m. or so, and the airport was HOPPING. Crazy busy. We navigated through check-in, then fast track security, then duty free (Schengen zone duty free, I think that's illegal, no?), had a coffee, yogurt, and to departure gate. Delay. Delay, delay. Personally, I could have taken the full three hours; that's a 250 Euro payment to both of us, thank you Brussels politicos. As it was, we got a discount on a future ticket, a voucher for food, and a flight that was nearly two hours late.
If you've ever flown on a SeaAir seaplane you've flown small.  But as commercial aircraft go, the French made ATR 42 600, with all of its 48 seats nestled in a time capsule, that's small; for Aegean it's the preferred inter-island hopper.  The flight, 20 minutes or so, on a twin prop, makes you think of the Buddy Holly Beechcraft Bonanza.  And get this: They served a bottle of water and a snack.  On a 20-minute flight.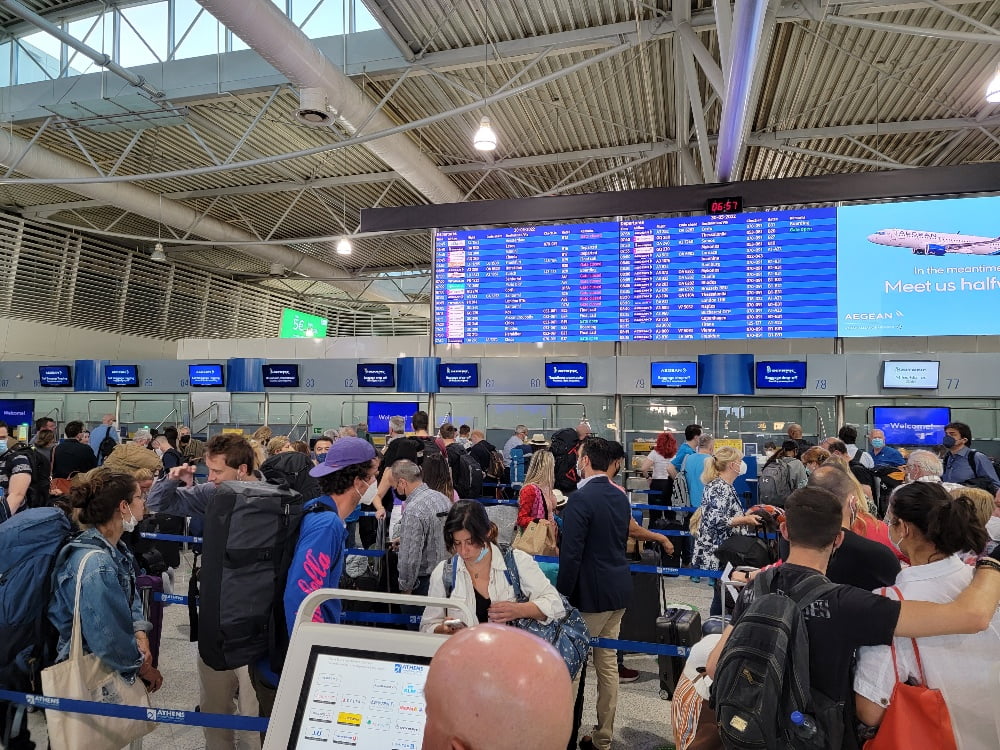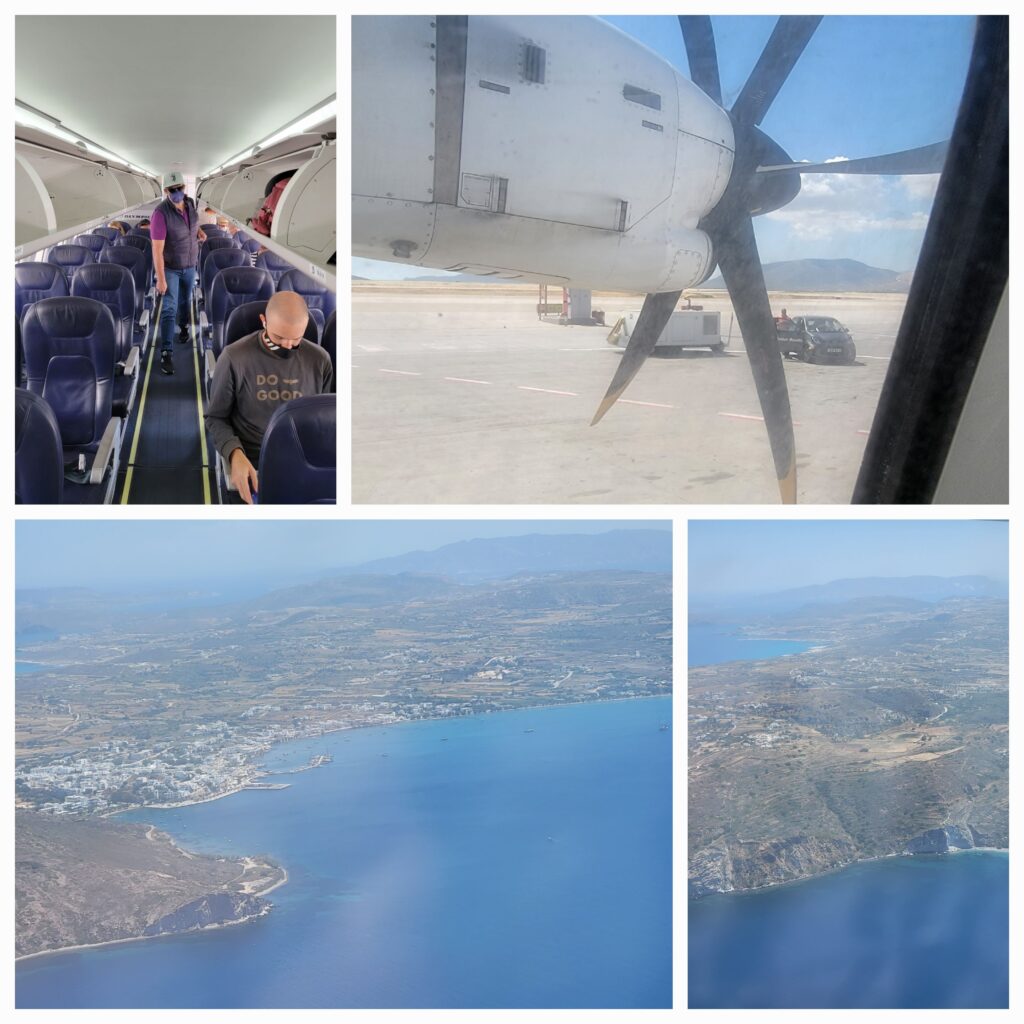 We picked up a 4X4 rental and headed off to our first hotel, the Unique Milo Suites, gorgeous new builds on the beach in Pollonia; patio and beachfront to the west looking over the harbour, private garden suite in the back, to the east, with a lemon tree drooping over the table.  Pure hardship.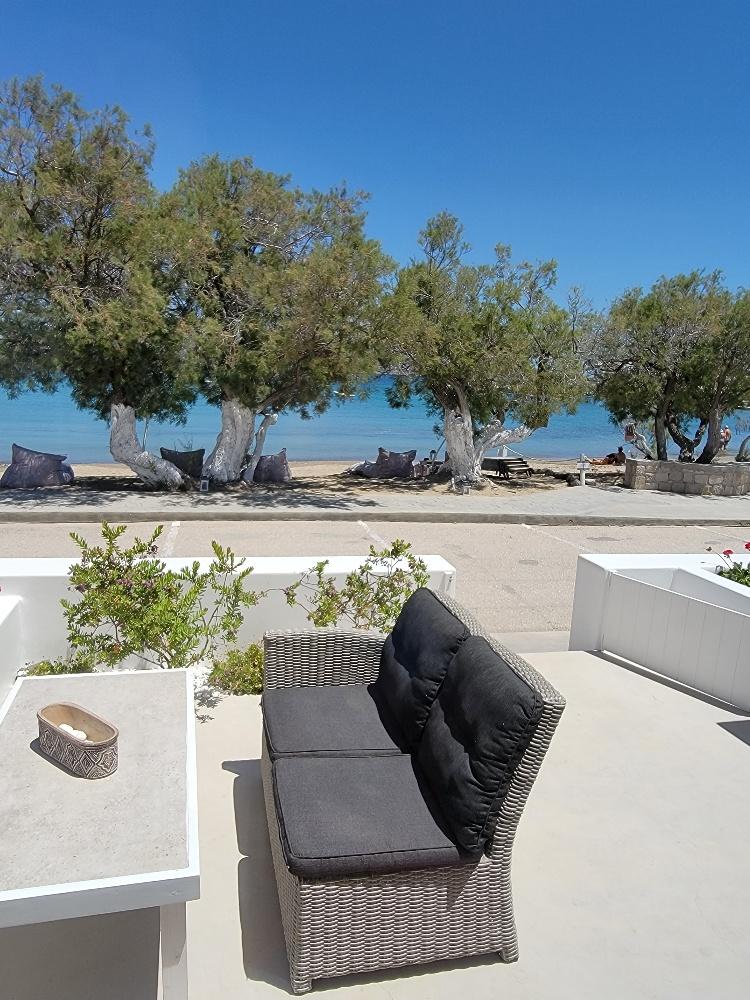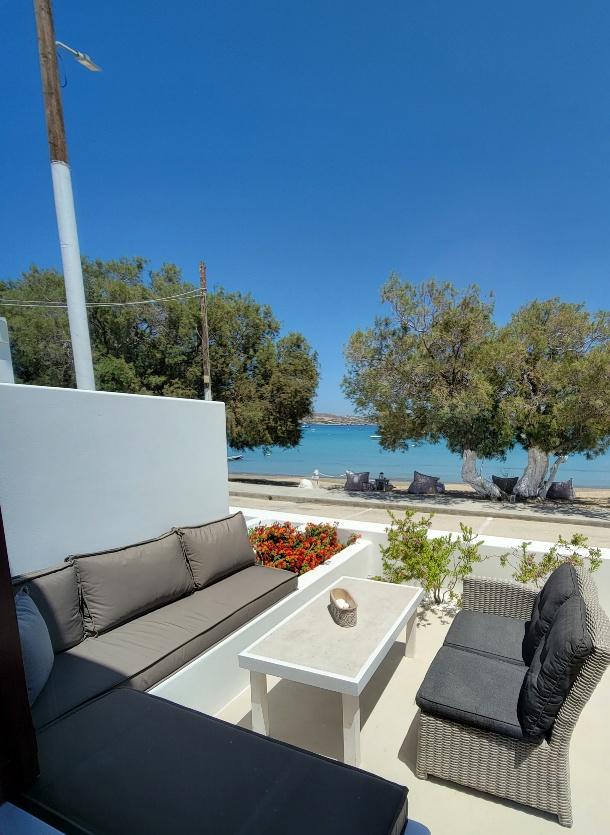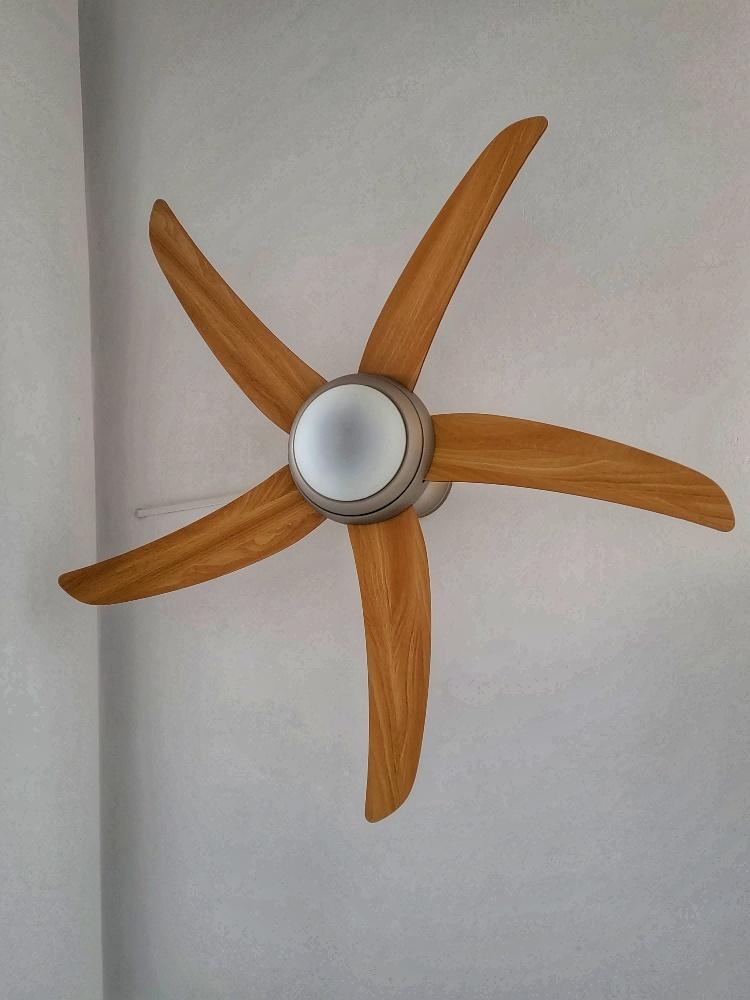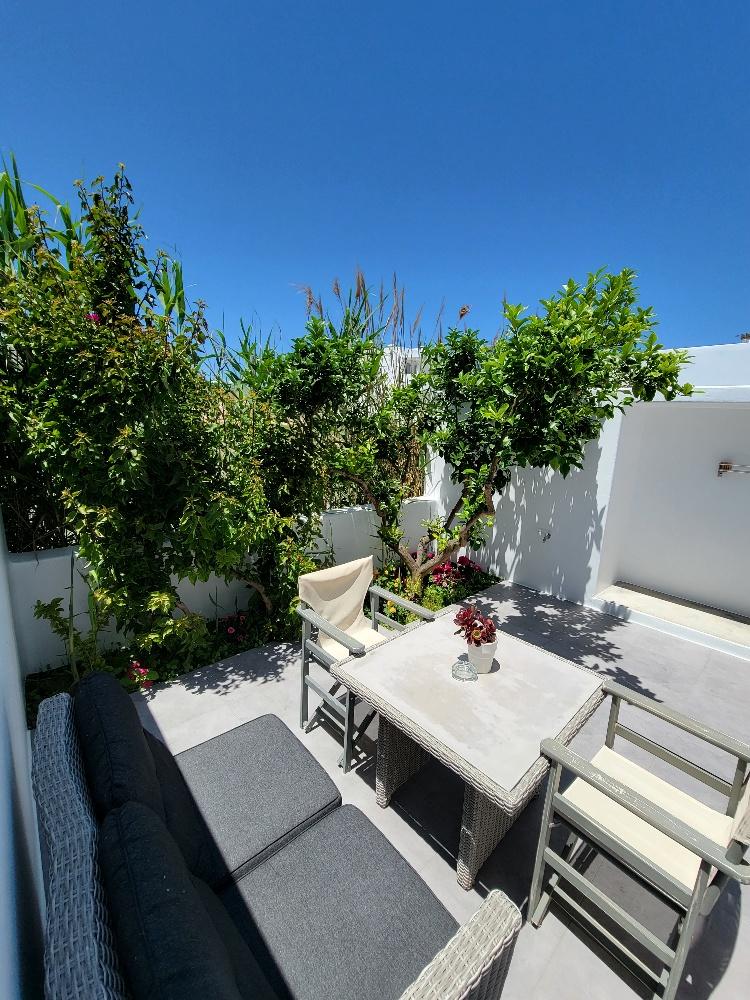 We took an orientation walk around the town, had a swim, lay in the sun, took a siesta, had a wonderful dinner at a taverna on the shore where feral cats dotted the beach; tolerated while loathed, they looked the picture of wounded veterans in rehab.  The server gifted us an orange olive oil cake for dessert.  They know their clientele well. I tried to pay with Amex: the server said, "Oh sir, that's a very nice card, but no."  It wasn't late, but beautifully temperate with a light Mediterranean breeze, so I sat outside on our patio and watched Americans returning from dinner walking north and Europeans heading off to dinner walking south, until mum told me it was bedtime and we pulled the shutters closed.