Webster's Dictionary Defines Travel As…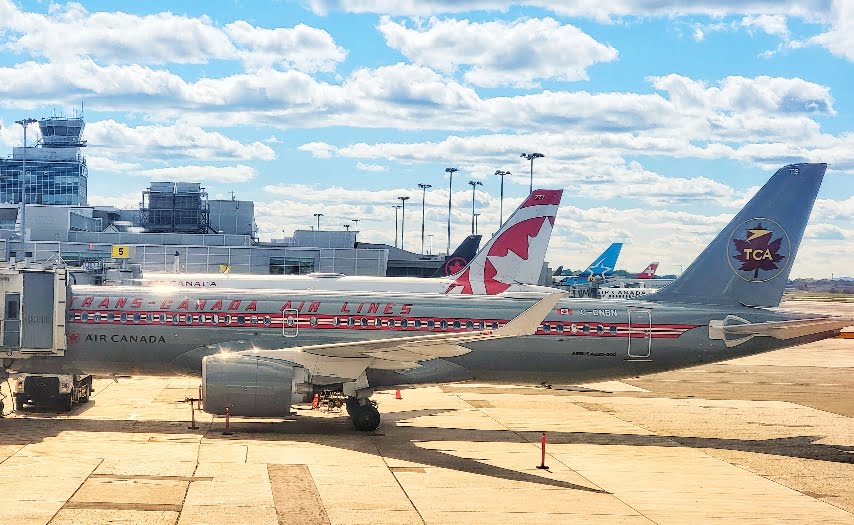 To withstand relocation successfully. Is that a subtle lexicographer's dig at airports?
Although everything has changed nothing has changed. The harried scheduling, the packing lists, the gels in small sizes in Ziploc bags, the packing, unpacking, dressing, undressing, the lining up, the lining up, the lining up. Did you know the feds contract out security at YVR and the screeners earn $18 an hour? In 2022? And they say we have a socialist premier and a PM "for Canadians." Sigh.
Jagjot, in his Acura, was due at 5:55 a.m. He was still in North Vancouver at 5:45. But I guess that's the beauty of Uber, knowing that at least they are en route. At my age I'm getting used to being invisible, but punctuality is not synonymous.
We navigated YVR at 6:30, marginally ahead of the hordes, and got a place in the lounge with an outlook over the tarmac.  For the neurotic flyer, finger pointed at here hare here, for the neurotic flyer you want to know everything.  First, the plane: Boeing 777 300, for which AC has myriad.  Some refurbished two class, this one a three class.  If you look up the registration number (it's cryptic but doable) you can find out the year of manufacture (2016) and month it went into service (May), so there is at least some comfort you're on a "newbie" while not on a, you know, 737 Max.  Then you surf over the turbulence predictor site (modest), to know whether it's going to be a snakes on a plane episode. We boarded on time and it was relatively civil, with two doors on a divided gangway.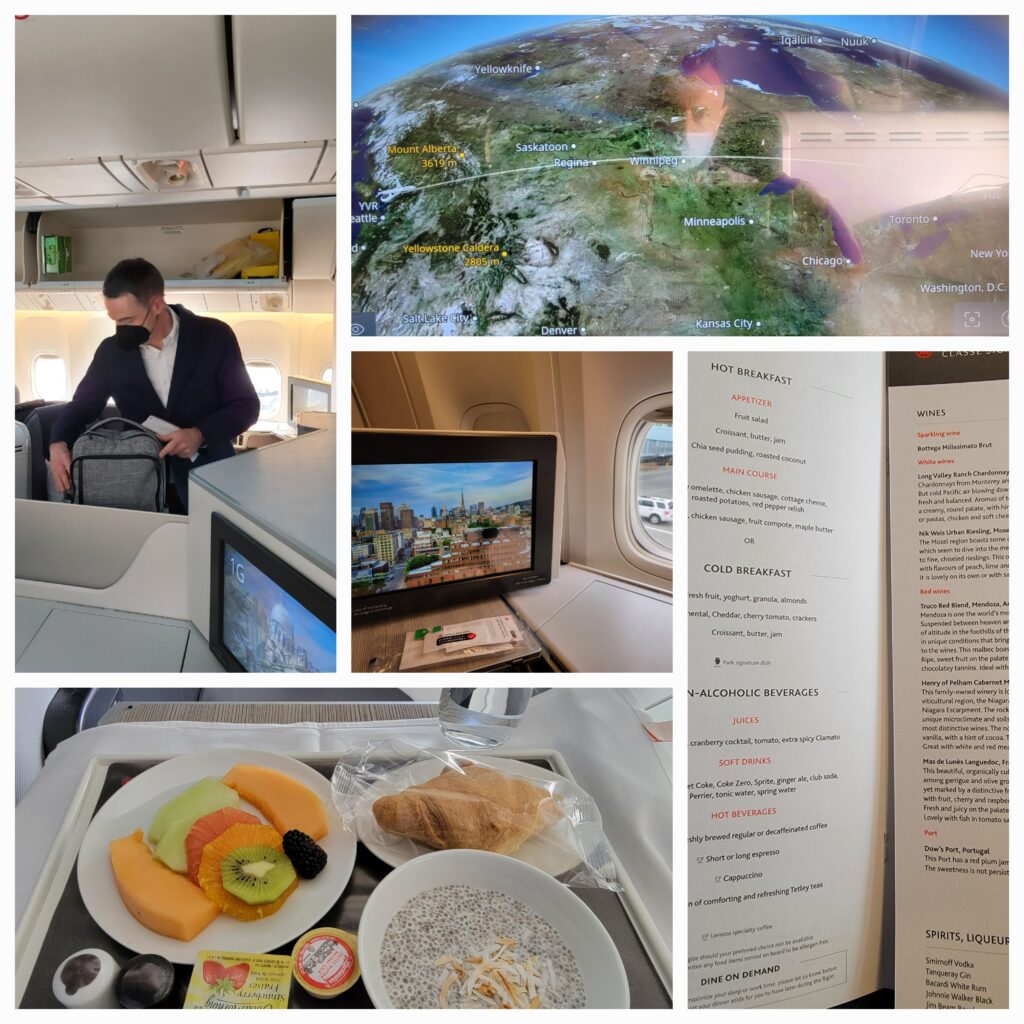 We flew first to Montreal, then to Athens.  To be fair to AC, the first leg was sensational, exceptional service, very professional, half decent breakfast, modern aircraft, spotless.  Then there was, you know, YUL.  The lounge was chaos, three deep at the bar, not a seat to spare.  I took a shower, and not long after it was time to board.  We sat on the tarmac for an hour.  An hour. And the staff didn't even bring through a glass of water.  Some "up front" service.  The plane was older, the staff more jaded, the flight pre-C19 predictable AC.  I was halfway through Licorice Pizza (not as long as Lawrence of Arabia but certainly as long winded) before we left the gate.  Licorice Pizza fun fact: Leonardo diCaprio's father has a cameo.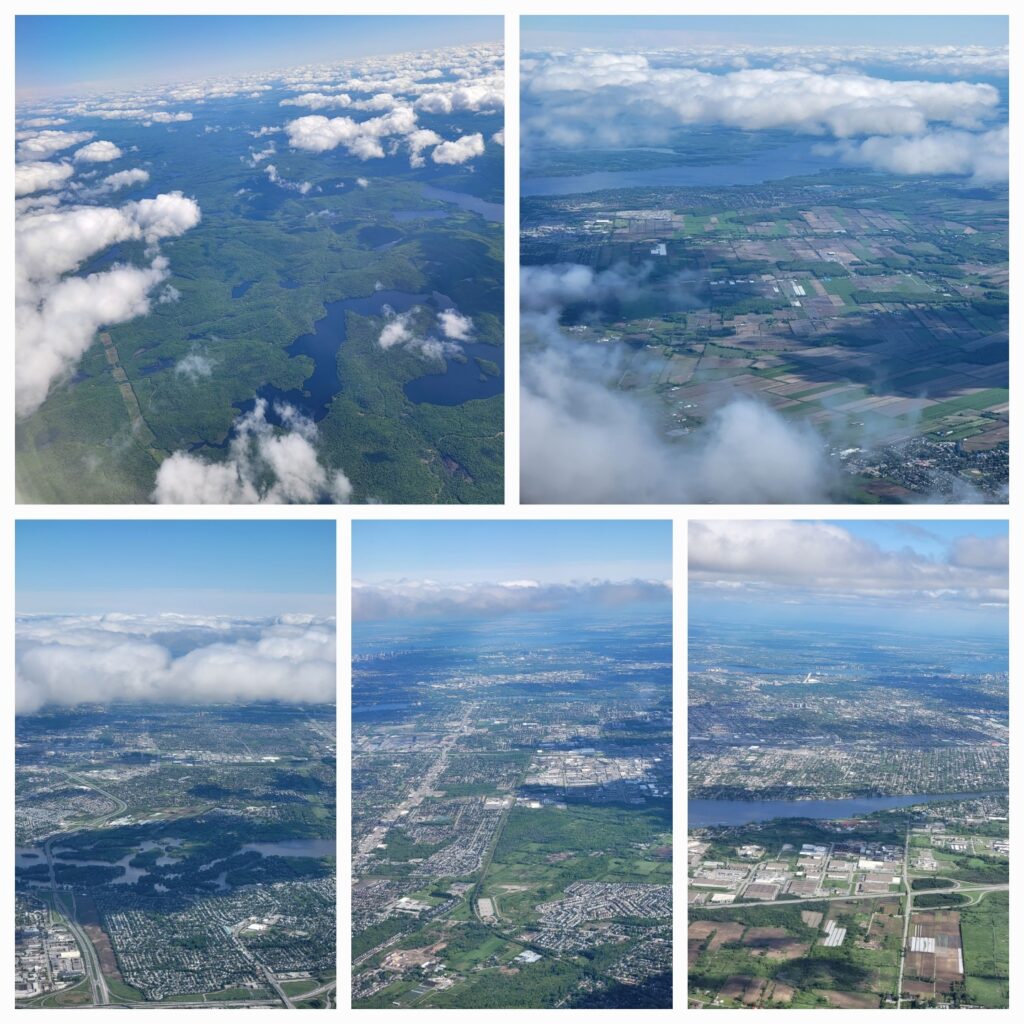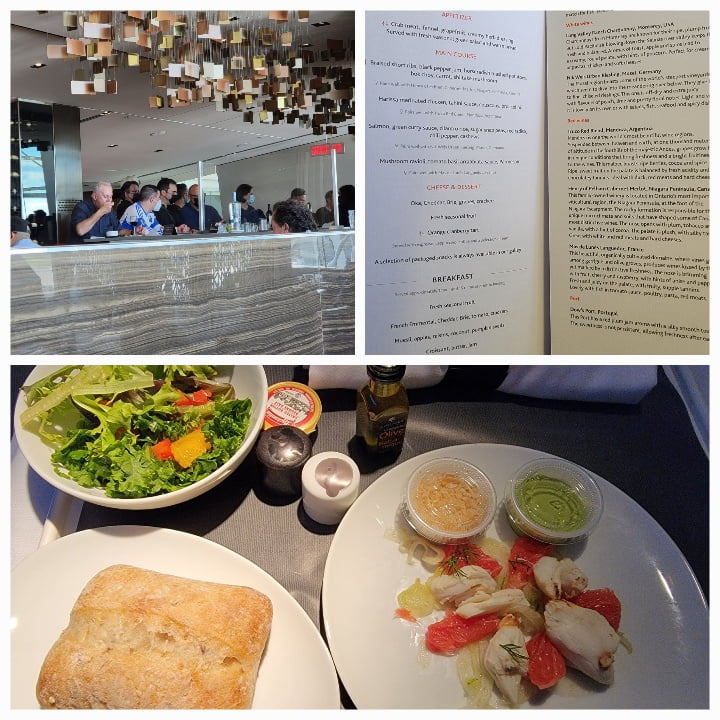 For the last hour I was watching the rotating map feature. I've never been able to figure out who (and why) the map features get included. Nur Sultan, sure, the capital of Khazikstan, I get it, but Solin? Prilep? Turi? And why, flying over the Atlantic, do we need to know about the Charlie Gibbs Fracture Zone?
In Athens we decided to wear off the jet-lag with a night at the Sofitel, which sits just outside arrivals.  It's no London St. James Sofitel, but it's close to ATH (well, across the street), clean, and very, very quiet.  We were able to check in early, we got some steps in in and around the airport, I had a sauna and a swim on the roof, we took an expensive snack-y dinner on the lobby patio (Trip Advisor recommended taking a 10 minute cab to Ikea for Swedish meatballs, thank you TA!), and called it an early night.  I was trying to weather the fifth set of a Nadal Auger Aliassime epic fourth round match but my disorientation failed and I nodded off.  The room was epically silent; thank you Sofitel.