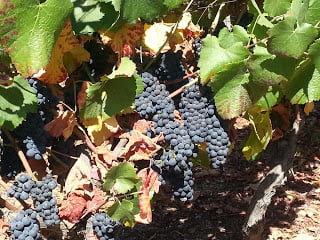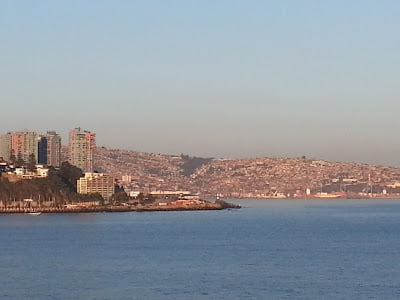 Dawn from our deck, Valparaiso in the distance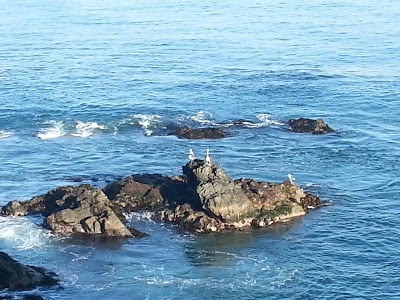 Pelicans on a rocky outcrop about 30m from the hotel
The Casablanca valley lies between Santiago and the coast.  Most of the finest wines in Chile are grown in the dry, hilly valley.  We decided to explore a bit.  Rather than visit a number of vineyards we went to one which was a restaurant, representing several small producers.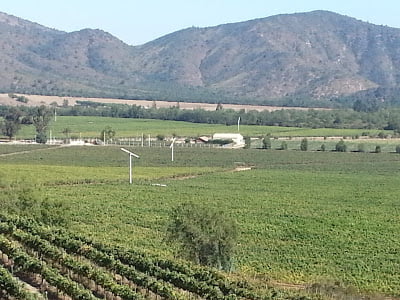 Casablanca Valley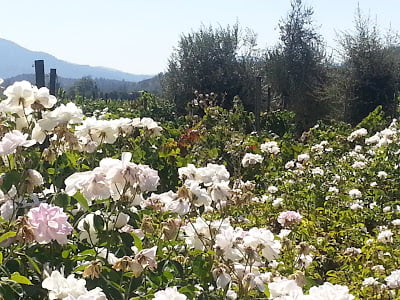 Casa de Vins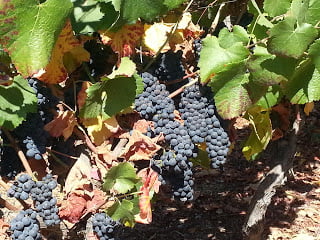 If you compare Casablanca with, say, Australia, France or South Africa, I'm afraid they all come out ahead.  But it was still scenic, albeit with a freeway running through the centre…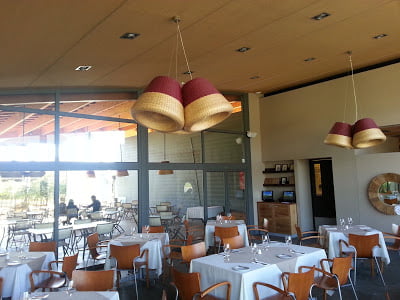 Casa de Vins had a really welcoming dining room and deck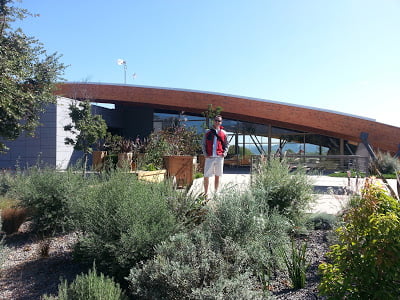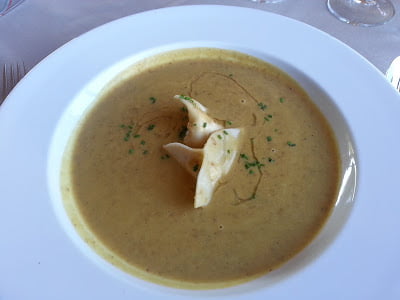 Cream of lentil soup with truffle oil and house made ricotta stuffed ravioli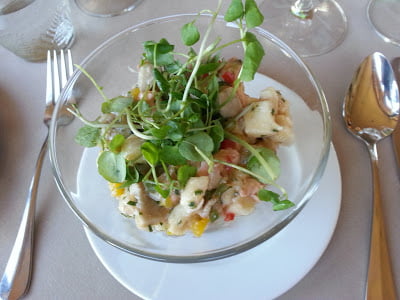 Ceviche.  Not my thing but SS said it was excellent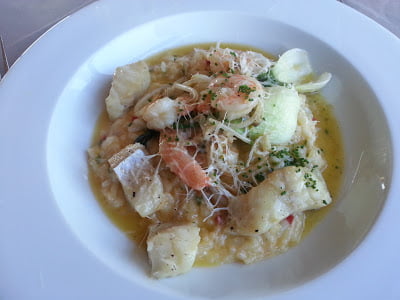 Lobster and prawn risotto.  In a half pound of butter.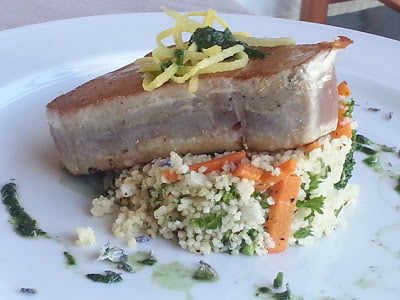 An SS favorite: Seared tuna on couscous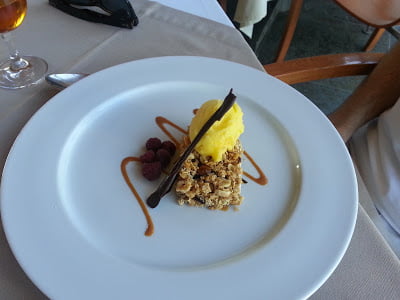 Our lunch was superb!  Except for SS's dessert: A wonderful orange ice cream and raspberries but on a homemade granola bar.  What's that all about?  Are we at a spa?  This is supposed to be a holiday!
We had a lovely stroll around the grounds then drove back to Valparaiso and spent a long time at Pablo Neruda's house.