Pelicans, Penguins & a Links Course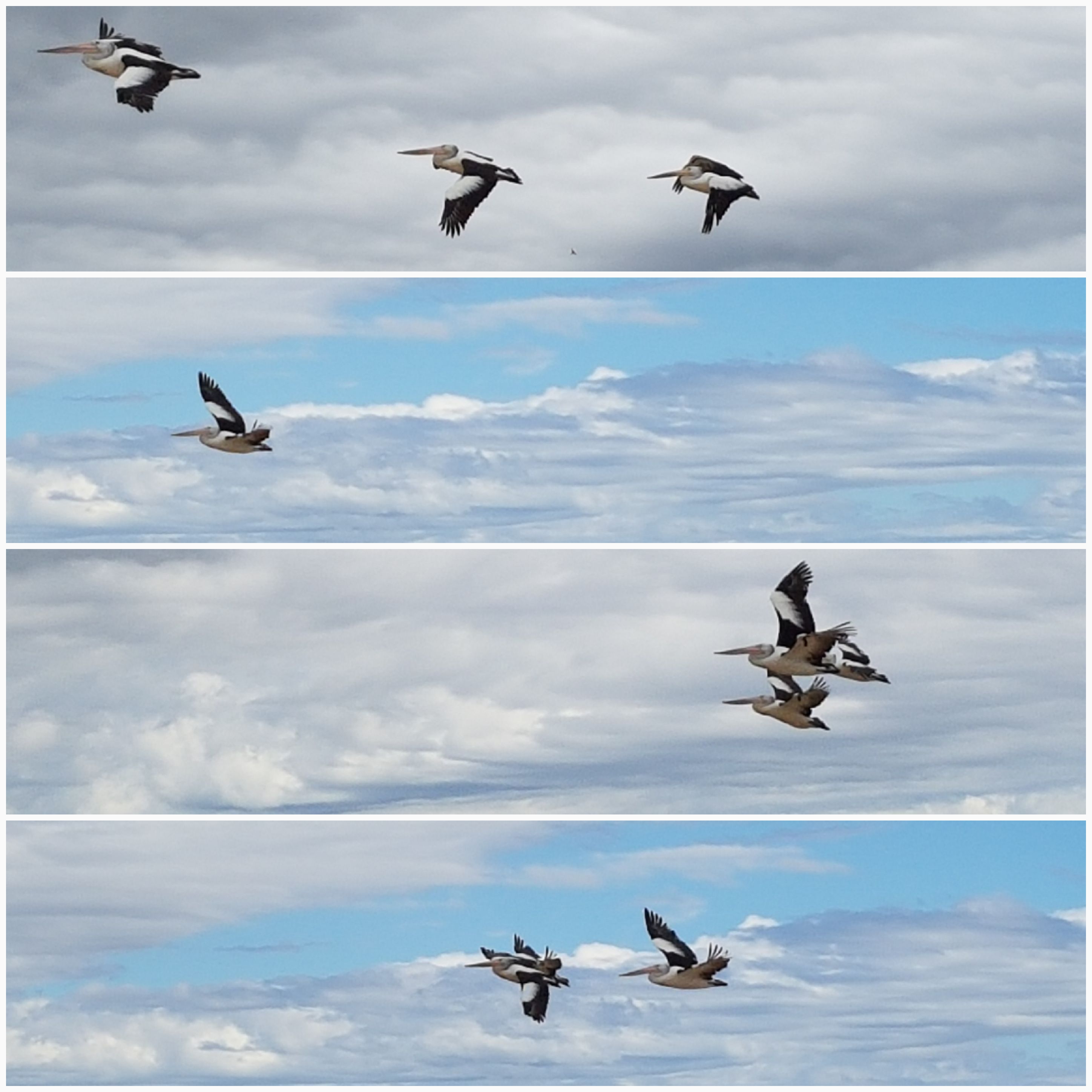 There is a wine route, a mere two-and-a-half-hour loop drive from Launceston, but once you factor in all the stops and deviations it's a full day.  We started out early, in the clouds; it went 39 degrees Sunday, 31 degrees Monday, then in the teens this morning hitting a high of 24.  Needless to say it felt like we were  freezing.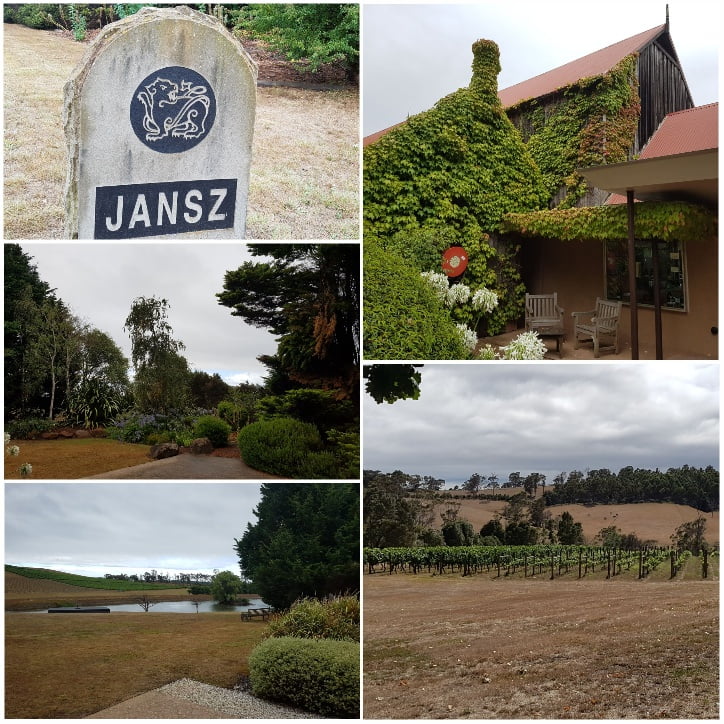 The route we chose took us through farmland, mainly cattle and sheep, north to the coast.  The first stop was Jansz, which makes a number of sparklers, only one of which is available in Canada.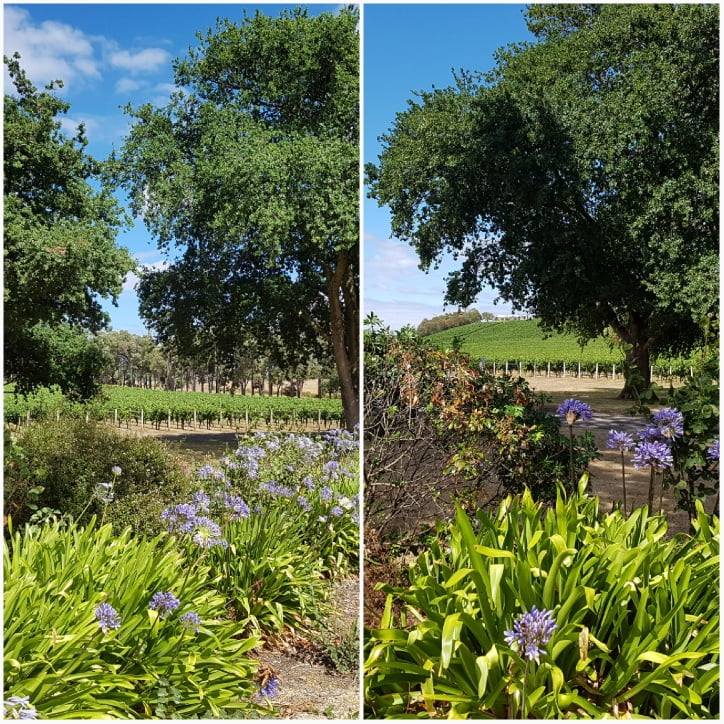 Then we pressed on to Bay of Fires.  At this point I was already done with vineyards: You can't drink and drive, you can't ship the wines home, you can't buy them because you don't have time to drink them and it's all the more depressing because the wines are excellent and not that expensive.
We had a tip to take lunch at a place called Lost Farm.  It's a restaurant in a links golf course called Barnbougle.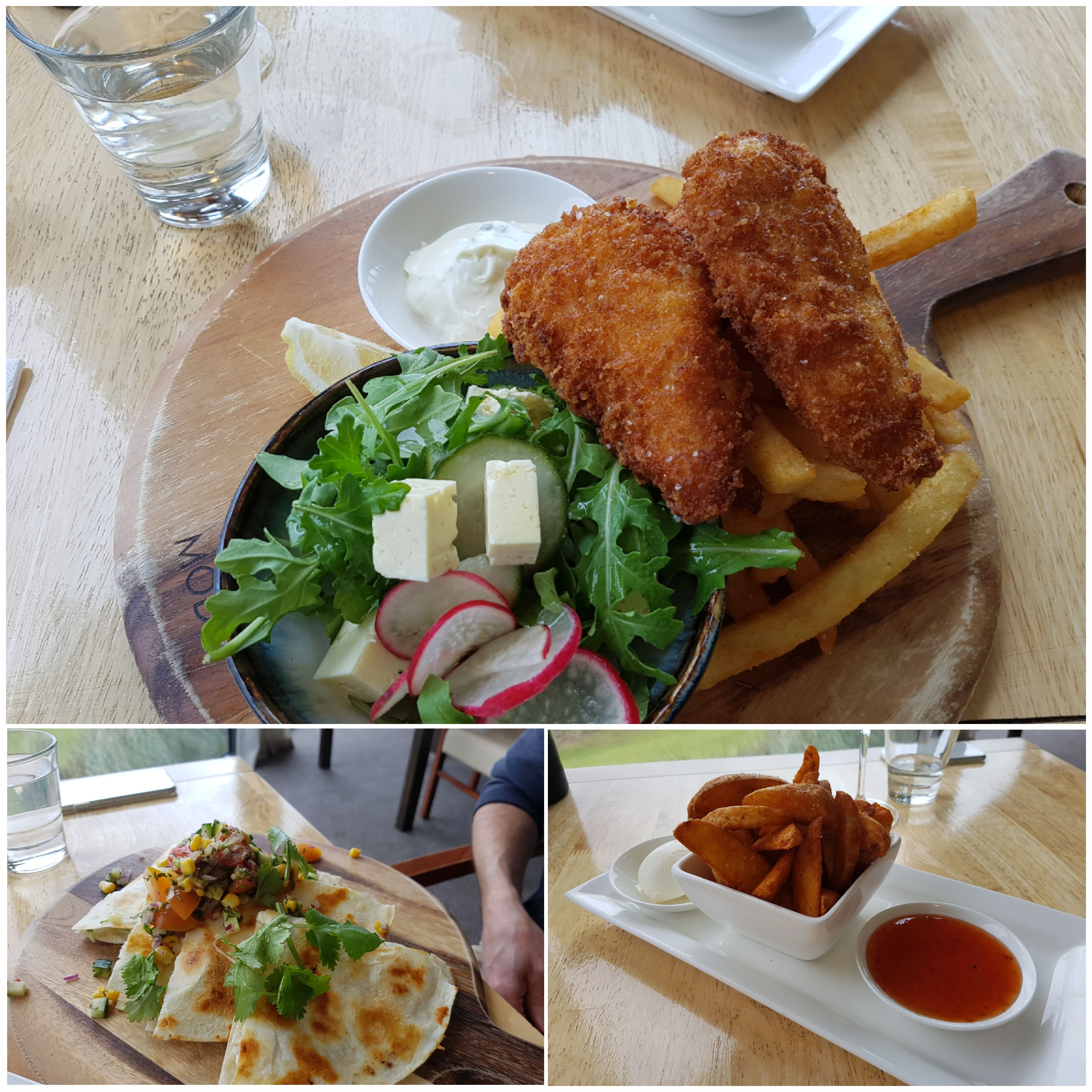 We just had fish and chips and a quesadilla (which the server pronounced as a kew-sah-dill-ah) and SS ordered wedgies on the side; the Aussies serve wedgies with sweet dipping sauce and sour cream.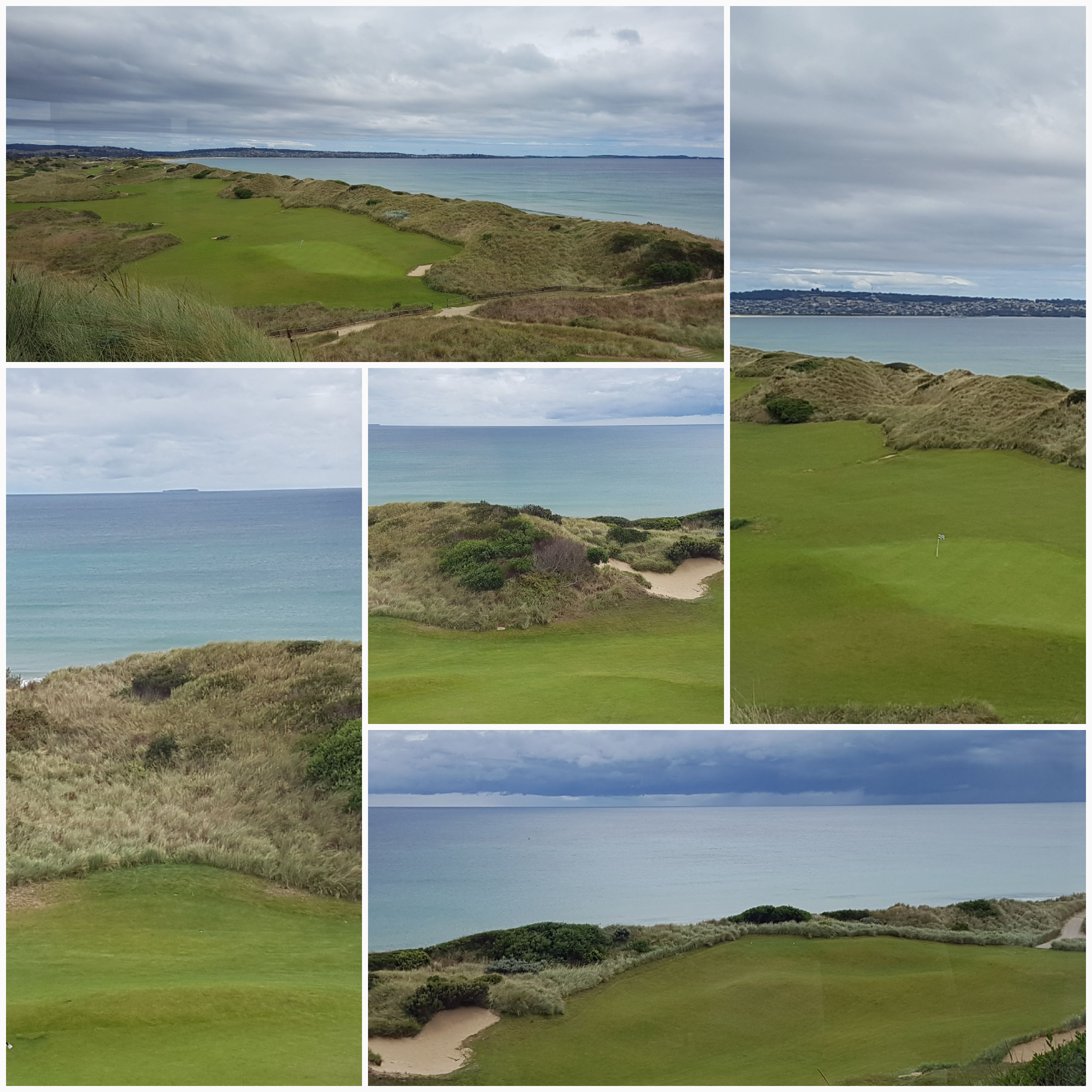 Look at the SENSATIONAL view from the restaurant over the course.  The view from our table.  Wow.  I'd never visited a links course to which all I can say is they're unusual, just like the British Open on TV, elegant in an austere way, and they look impossible to play.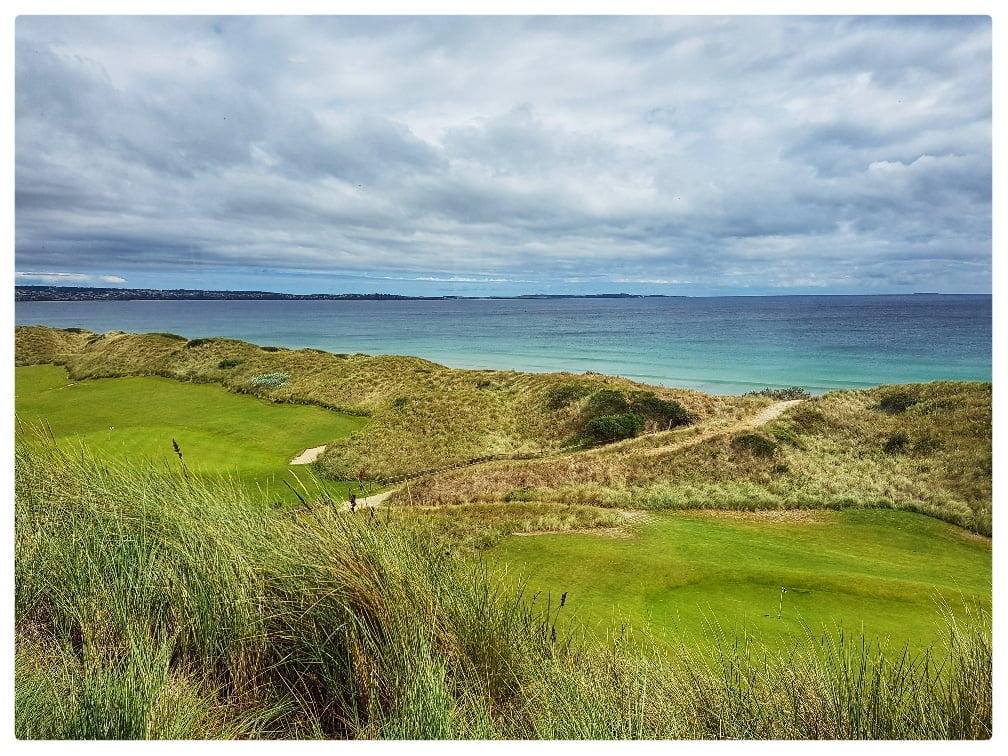 Barnbougle with Bridport in the distance; not a typo—there is a river Brid, and a port at the mouth.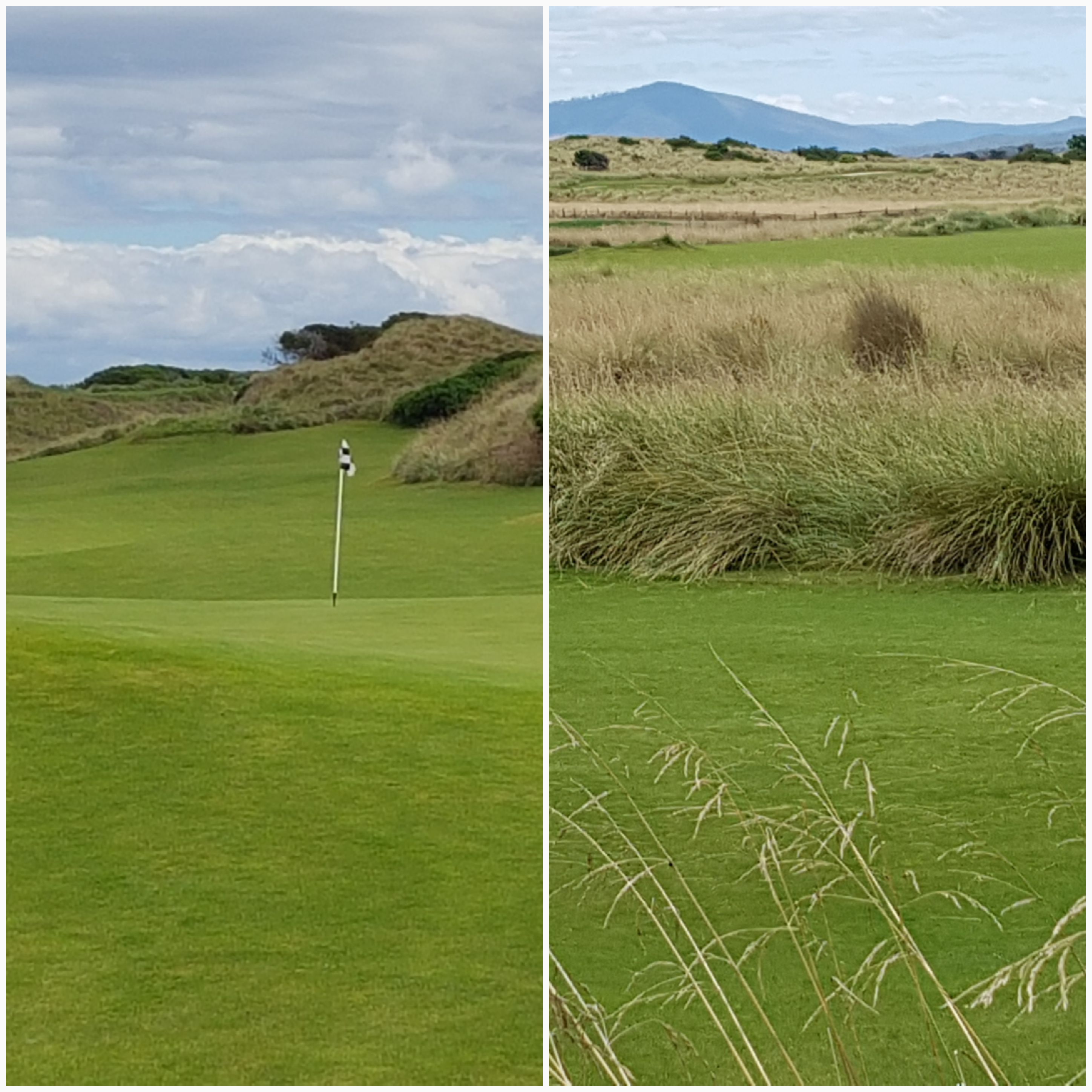 That's some major rough.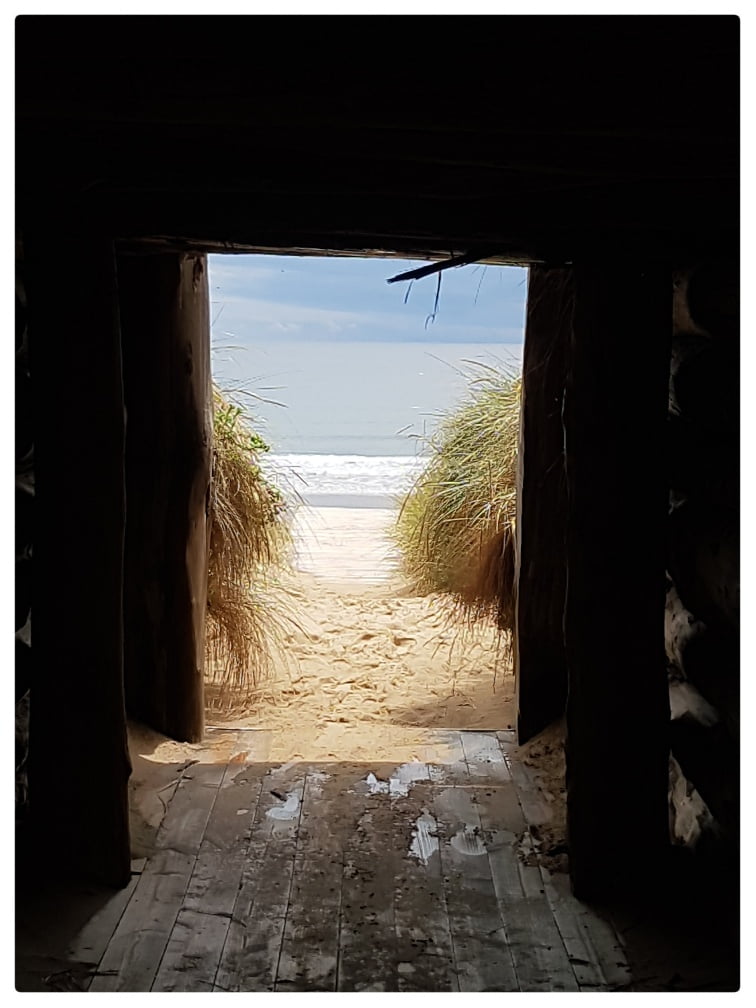 You could access the beach at the course through a tunnel under the dunes.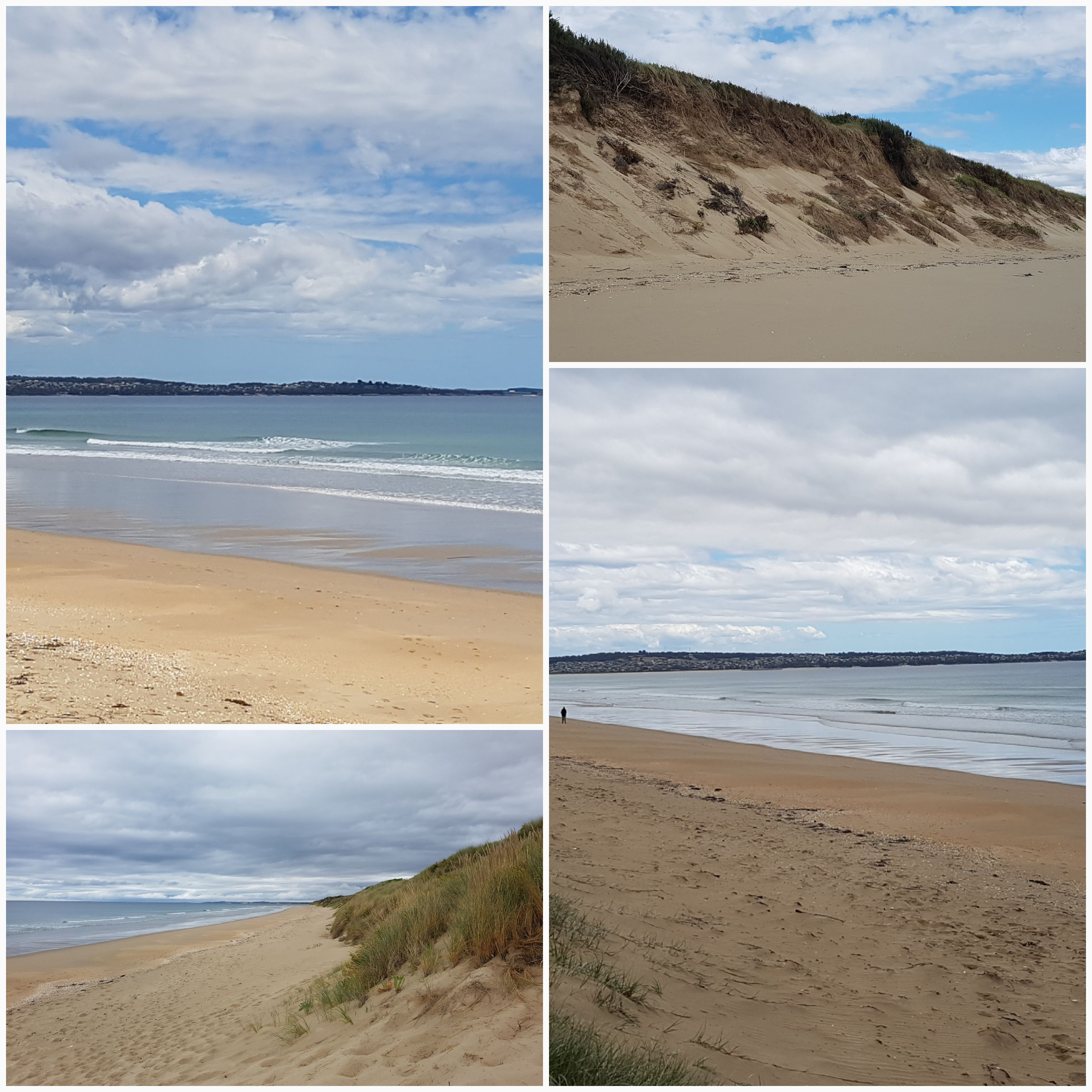 The beach was gorgeous, Tofino-like.  It was sunny to the west, grey to the east.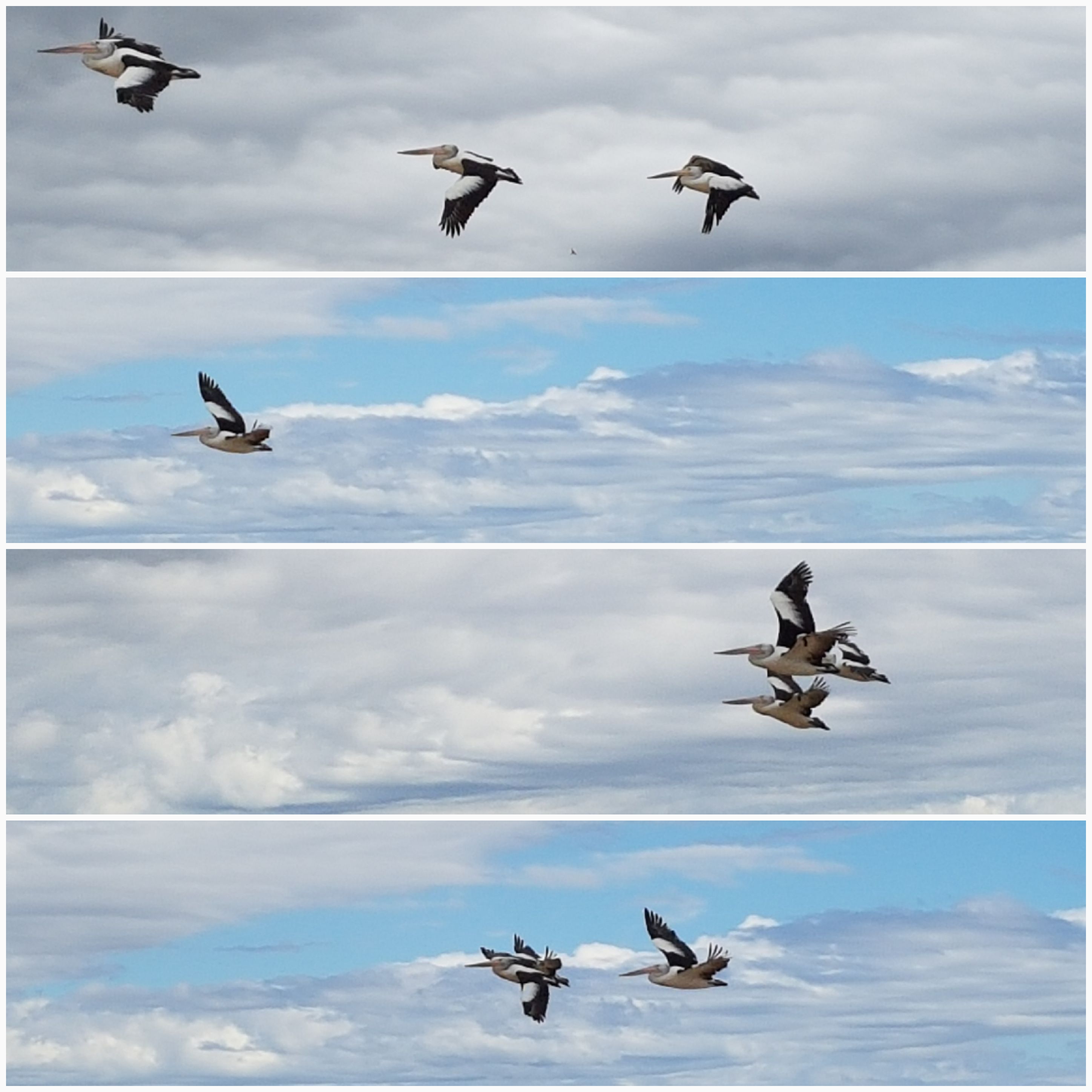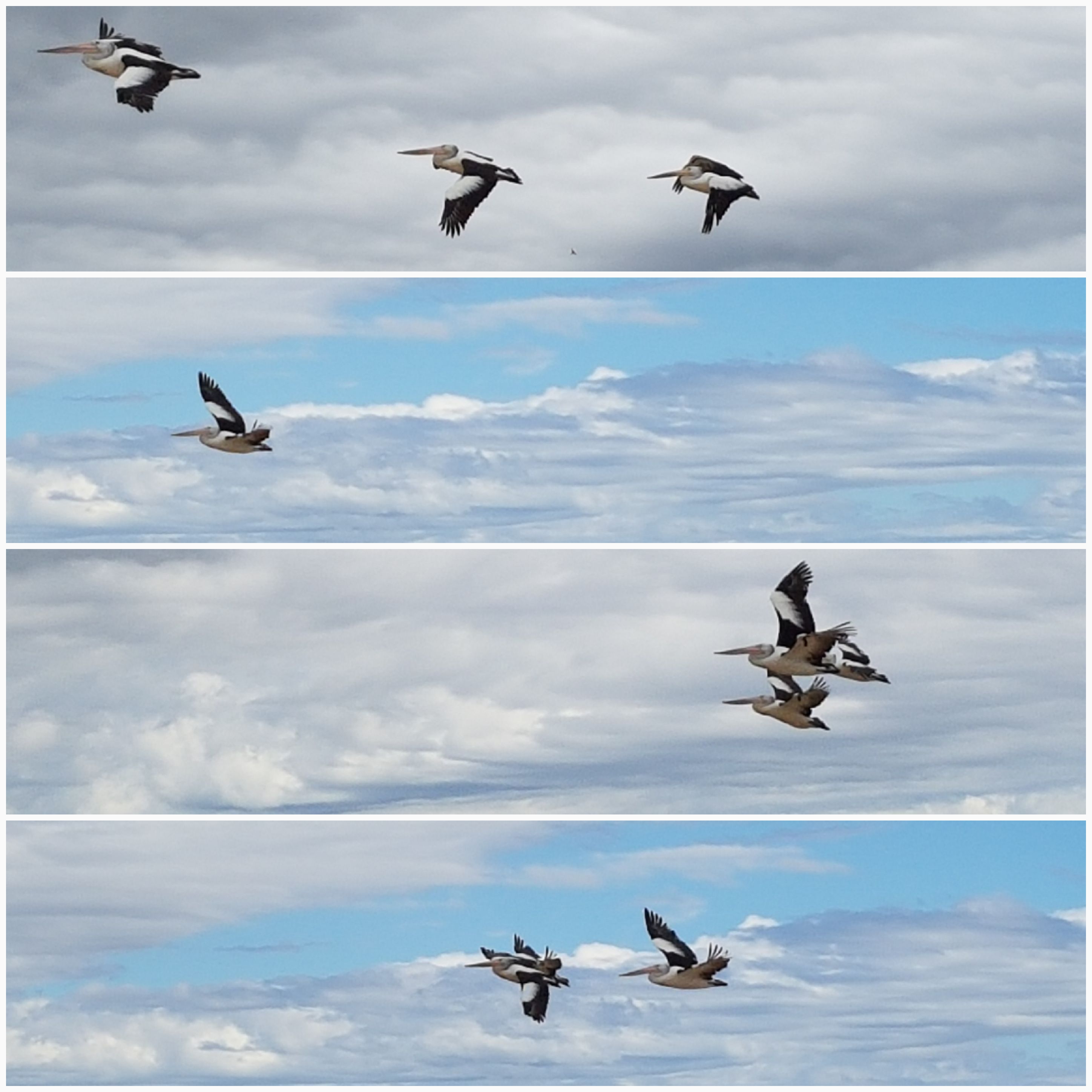 At one point a scoop of pelicans flew by.
After lunch we hit the road and drove due west toward George Town.  If we saw one dead animal we saw 250 dead animals; no joke.  The road kill was through the roof.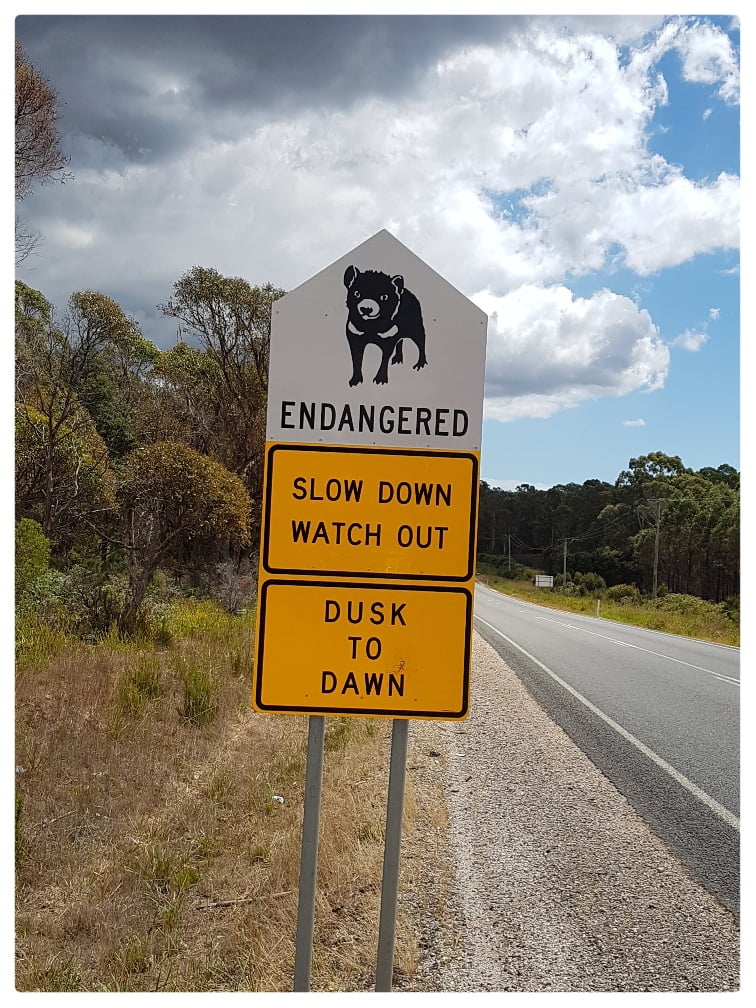 Fortunately (or not?) mostly possums and wallabies.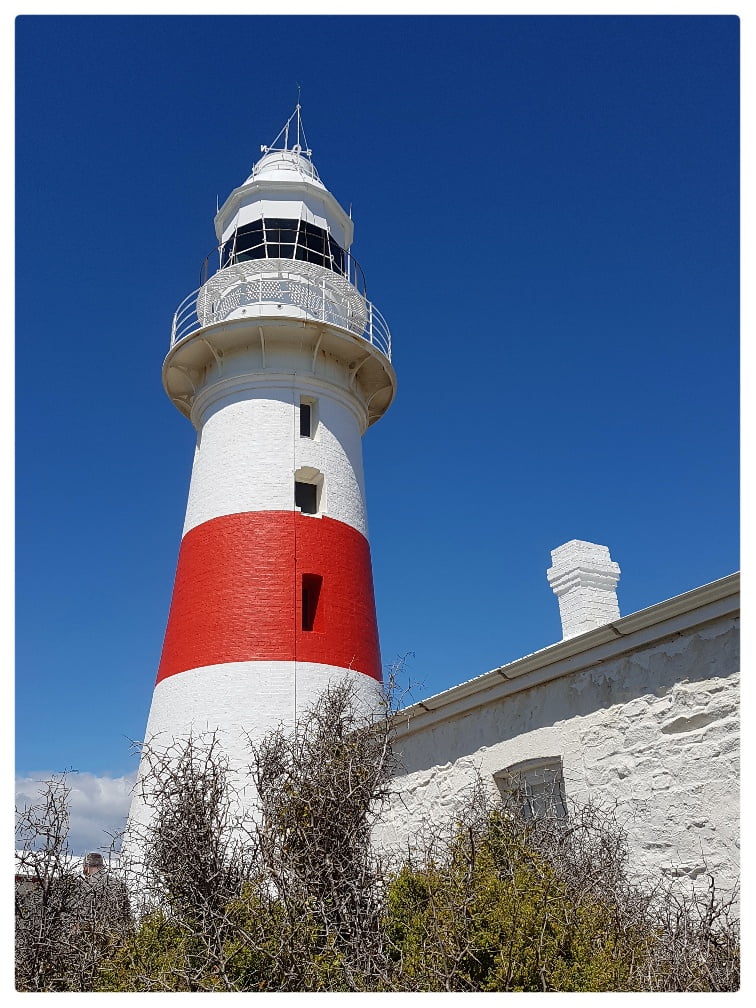 North of George Town is the original northern outpost of the island, the Low Head lighthouse dating to 1833.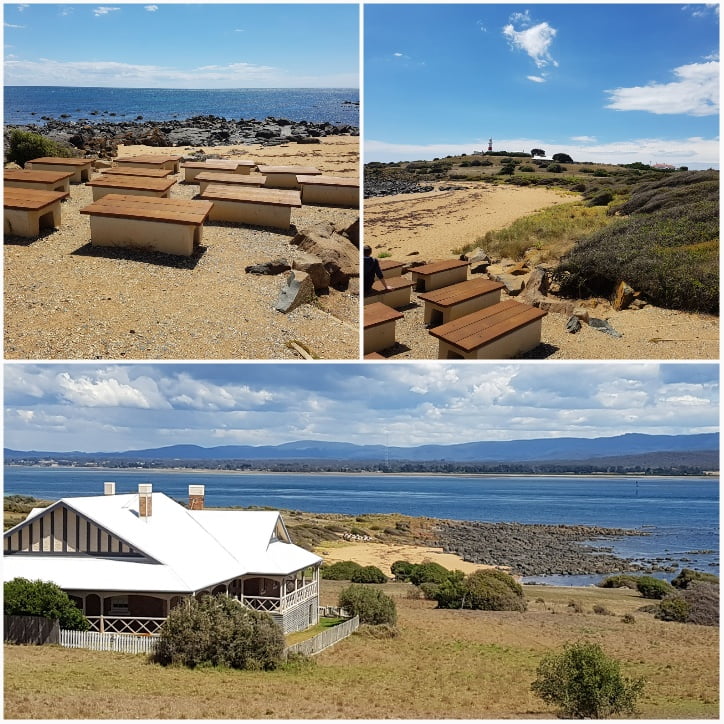 At the same point of Low Head is a rocky outcrop to a colony of penguins; they only come in at night, so there is a viewing area where you can go at dusk to watch them arrive and settle.
From Low Head we started the trek back south to Launceston.  The A route, the freeway, is the quickest way, but we decided to wend our way along the Tamar River, which took us along several rural roads east and west.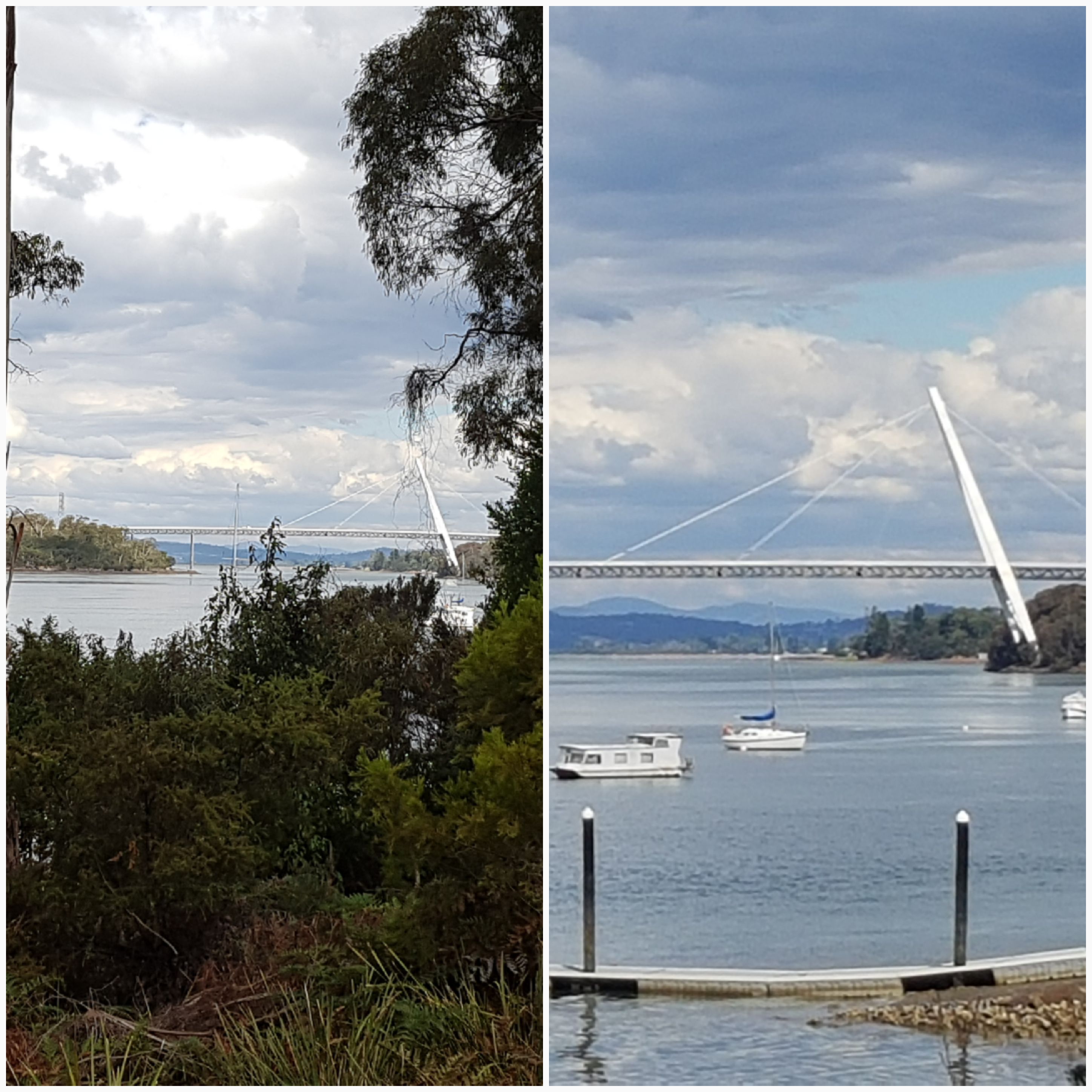 At one point you cross the Tamar on the Batman Bridge.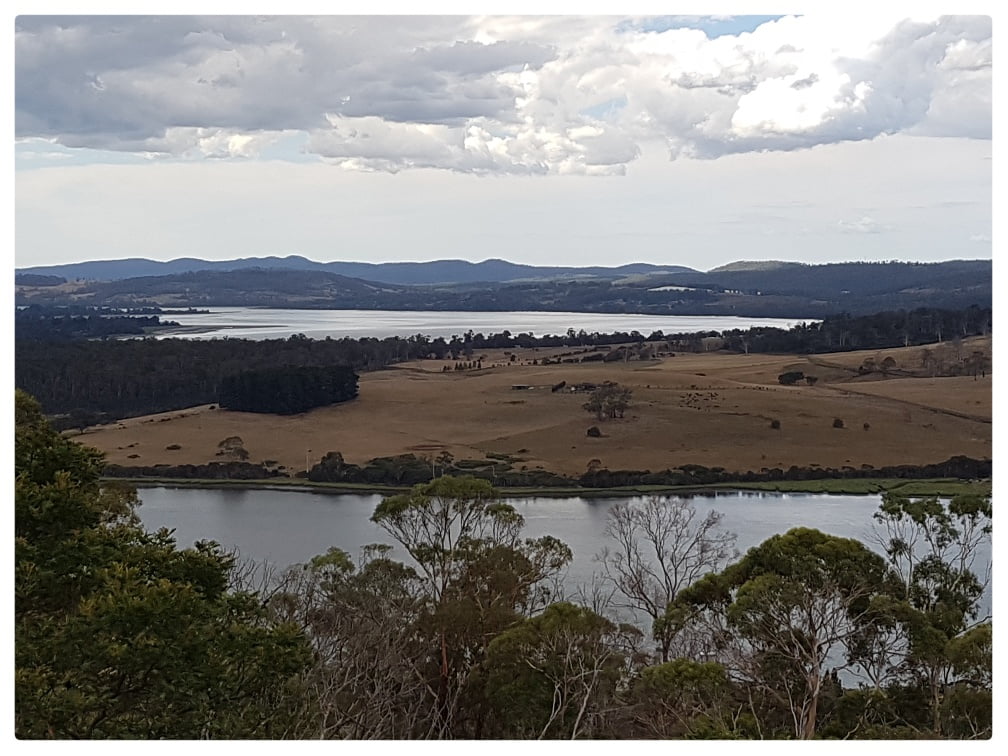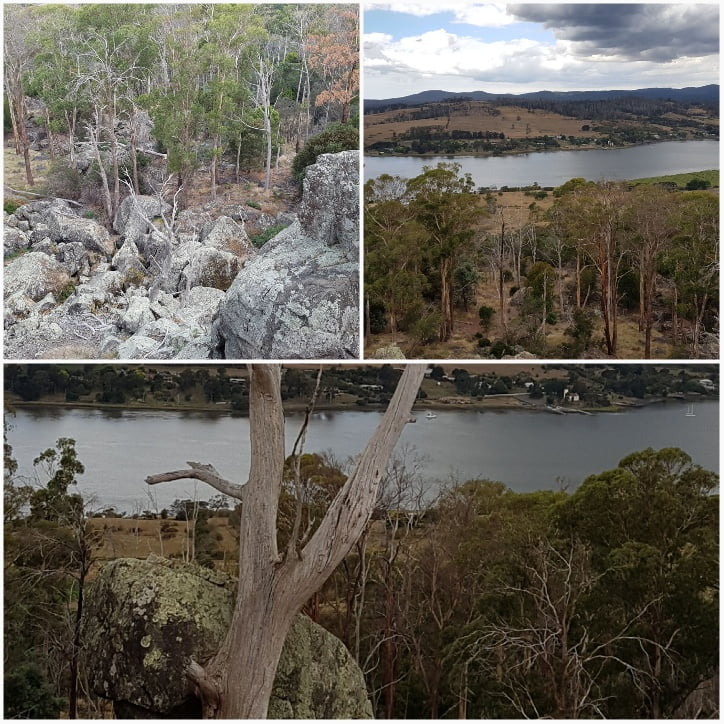 As we traversed the valley there was an opp to look north and south at a viewpoint.
By the time we got back to our lodging it was late in the day.  Shortly afterward we set out for the 20 minute walk to dinner at a place called Stillwater, where the Tamar runs down into town.  I guess it was our one fancy-ish dinner here.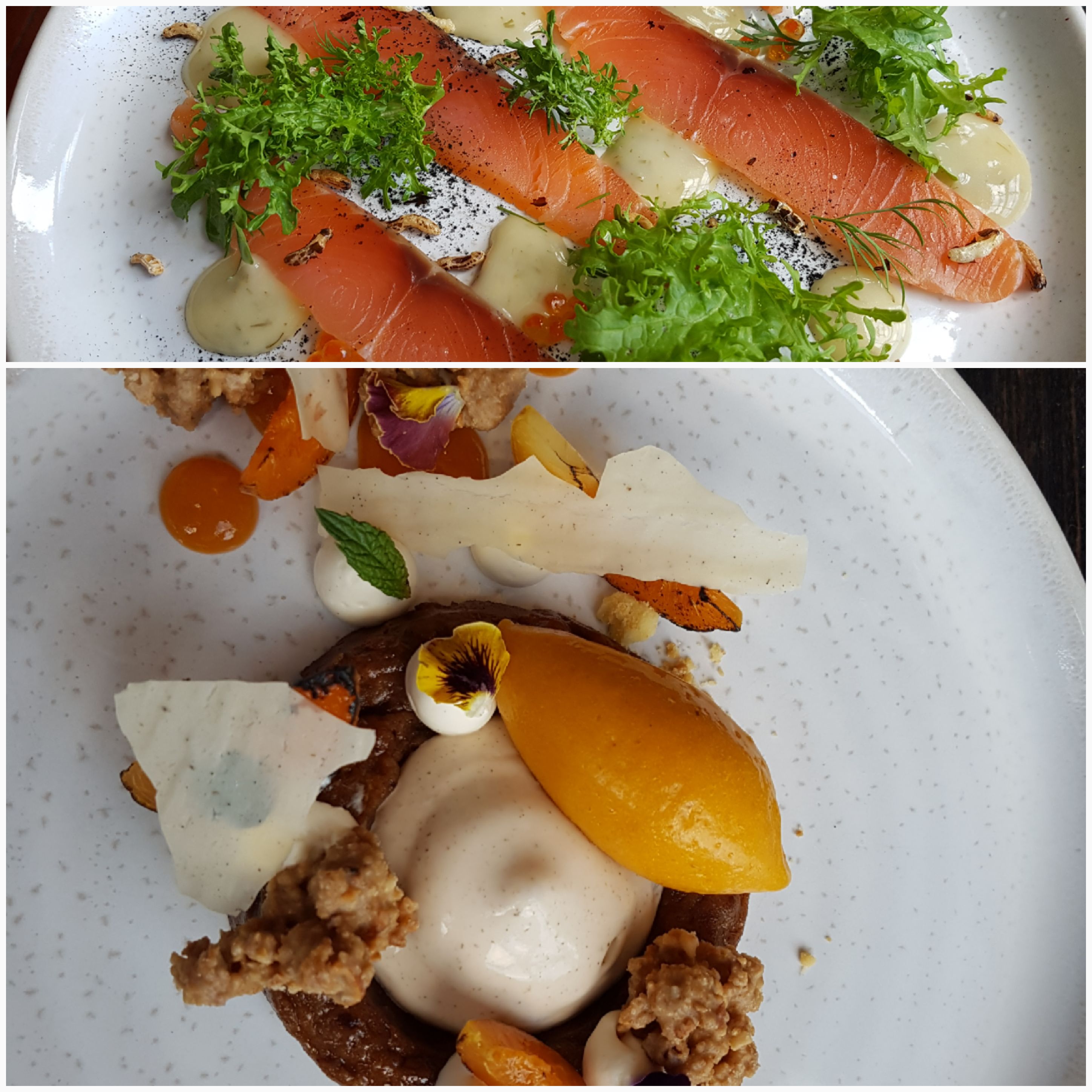 We shared some smoked salmon and beet salad; then shared some gnocchi and braised vegetables.  I had a ridiculously curated date pudding dessert.  Good to have an uphill walk after.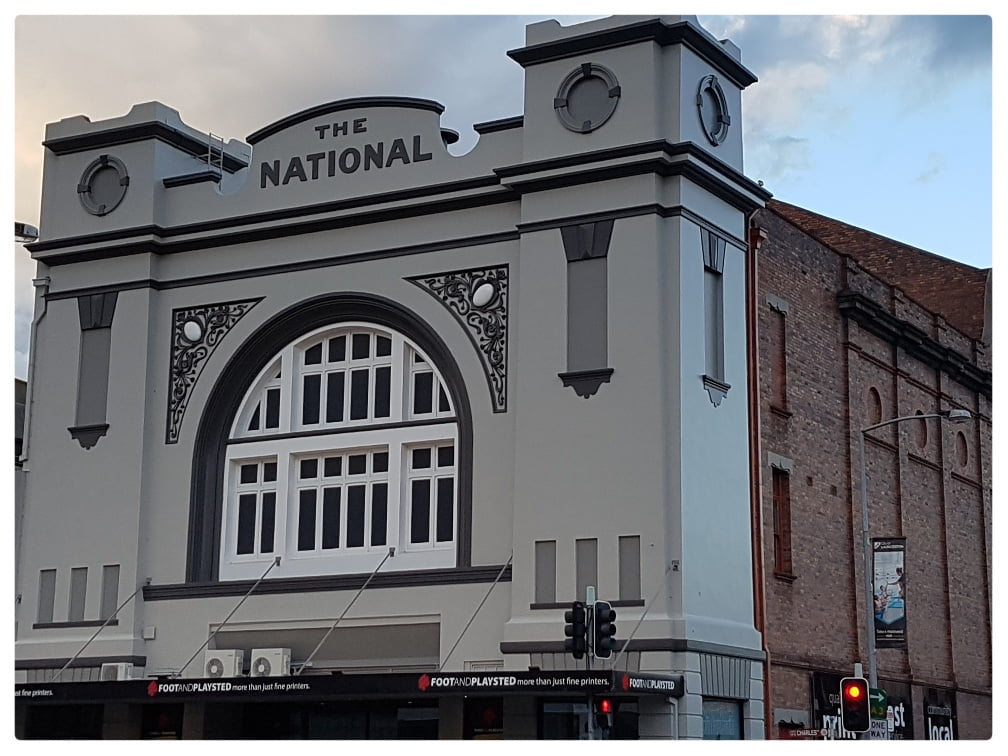 We spotted an old theatre on the walk home.  Now a printer.  I guess at least it wasn't torn down for condos.