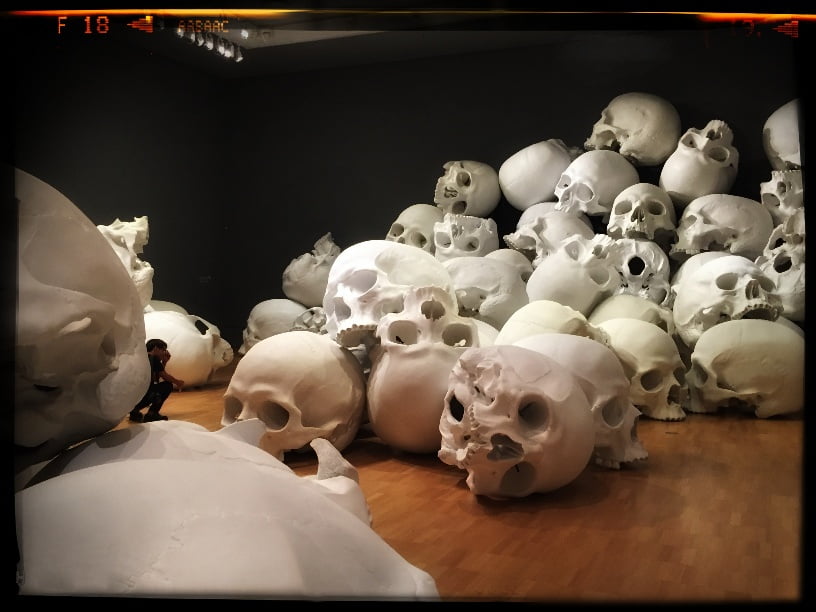 Yesterday when I was at the tennis SS went to the National Gallery of Victoria which had a free evening at the current show titled Triennial Extra.  There was art, DJs, bars, food, ideas, dance, design.  He saw a lot of cool stuff.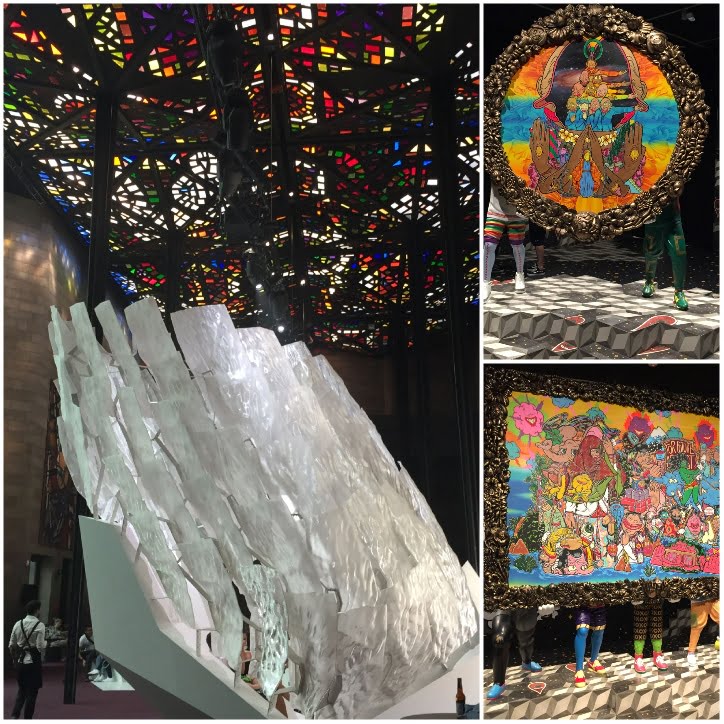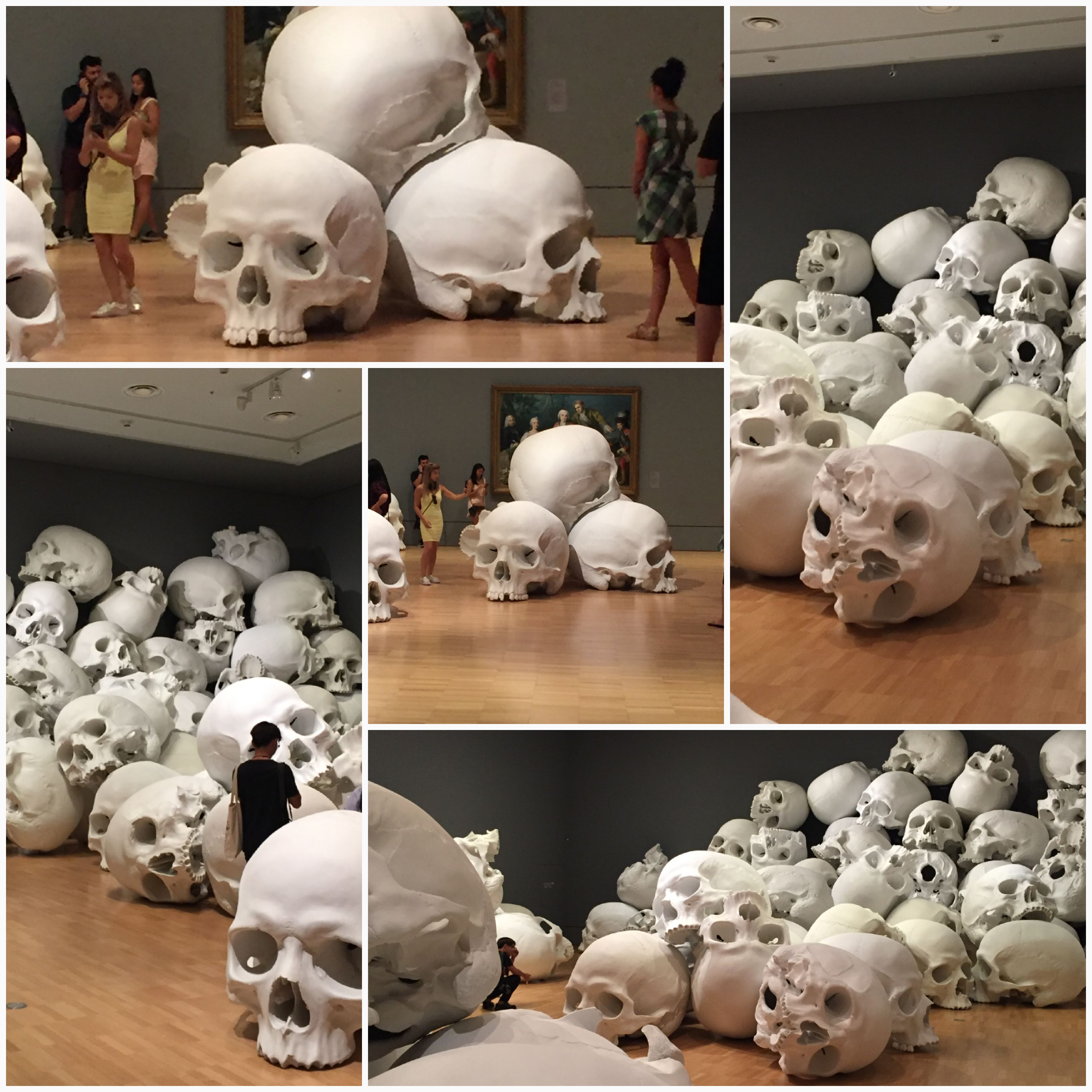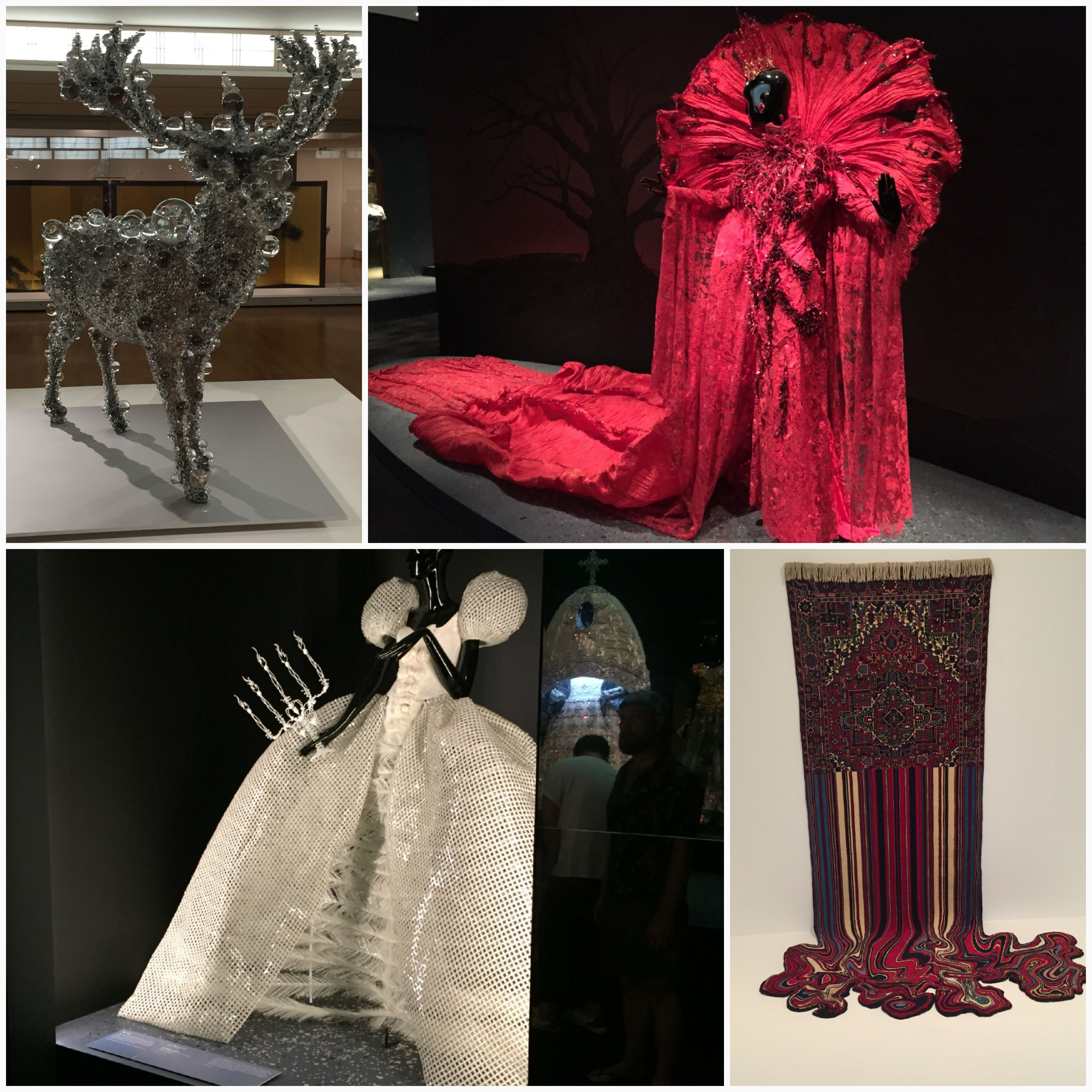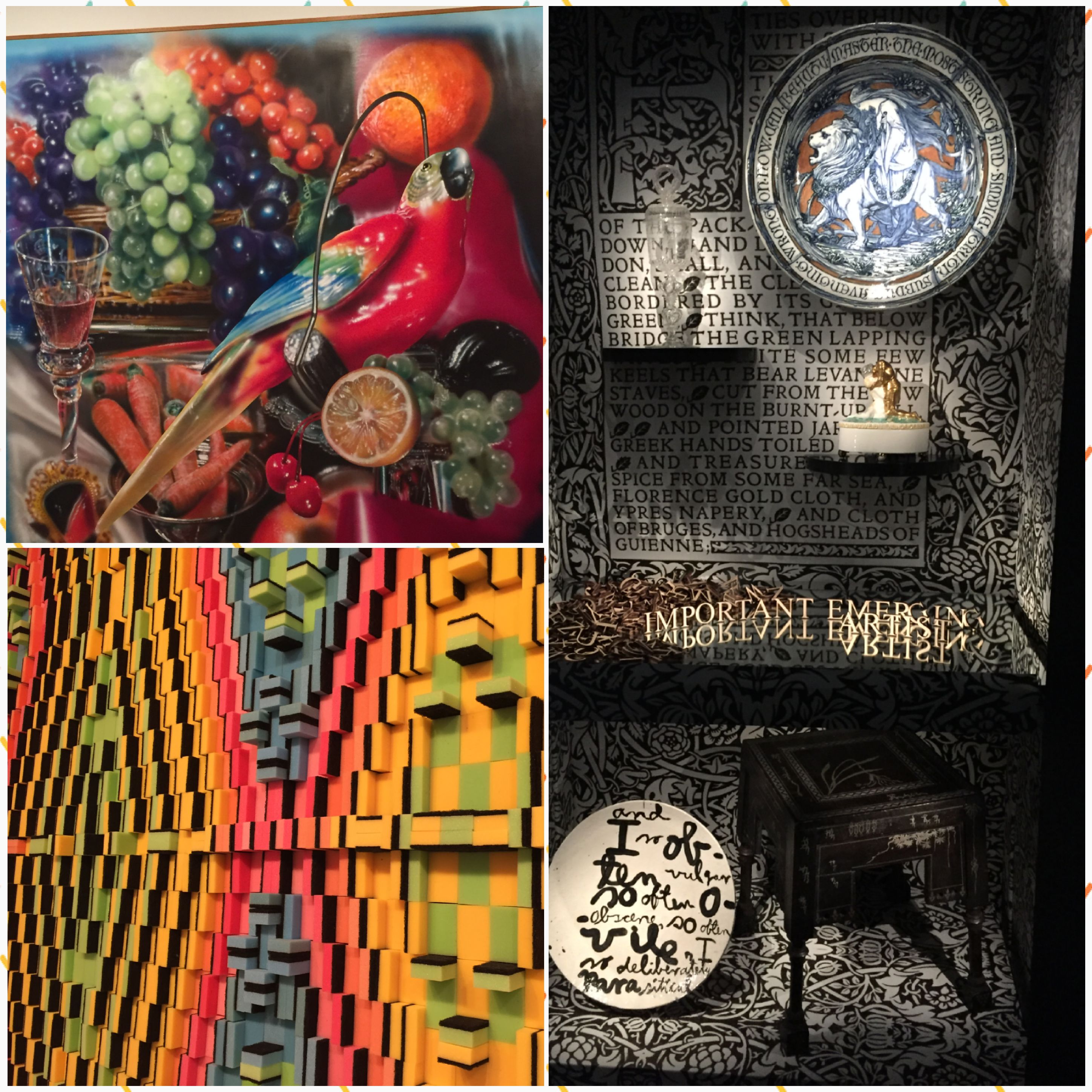 But none of what he saw was better than RF taking his XX grand slam…
Monday morning.  Tennis is over.  The jetsetters are on the move.
We checked out of the hotel before nine and were chauffeured to the elegant and luxe Terminal 4 at Melbourne: Solely serving low-cost air carriers (Jetstar, the Qantas version of Rouge, Tiger Air, etc.).  The great thing about this, though, was there was no pretension.  You check-in yourself, you tag your luggage, you weigh your luggage, if you've paid for your luggage the conveyer takes your luggage, etc.  It's like self check-out at the grocery.  Then security, then a food court and shopping mall, then to the gate.  And at the gate you cross the tarmac to your flight.  Fact: McDonald's at Melbourne T4 was selling macarons.  Seriously.
Here are some interesting things about flying domestic in Australia:
1. You can travel with liquids.  Water, an open bottle of water, all your sundries, whatever.  No restrictions.  No Ziploc bag.
2. You don't need ID.  They never checked.  You just need a boarding pass.
3. In security, no undressing; only laptops have to come out of your carry on.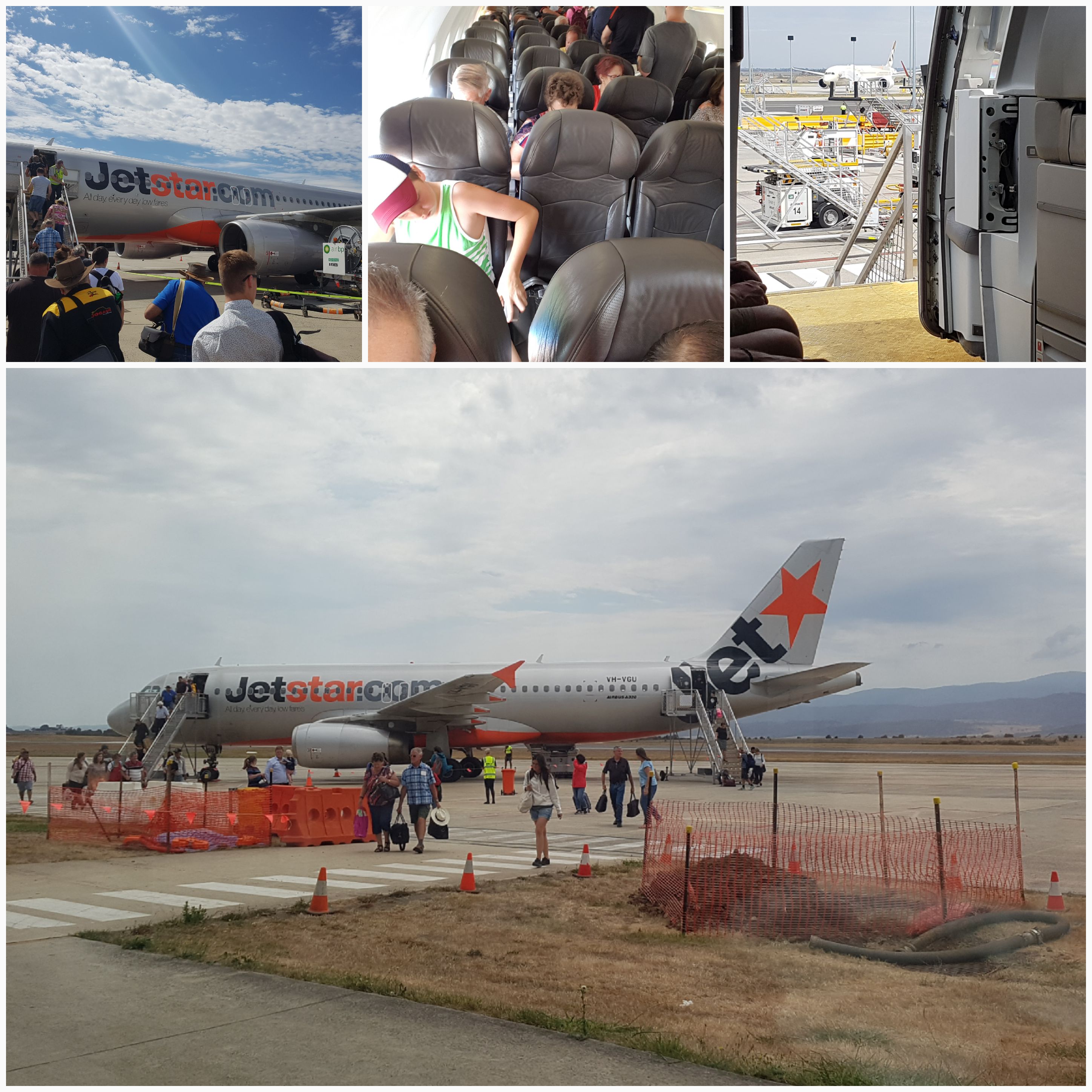 We walked out to gate 44 for our flight; they boarded off the tarmac with a rear and a front staircase.  We were in the front row, which meant nothing really in terms of service or legroom, it was one of those A320 monsters with three and three.  Less than an hour in the air; they came through with a beverage cart for purchase then, before you knew it, we'd landed; why they took us up to 33,000 feet is anyone's guess. Collage shows departure in Melbourne, arrival at Launceston.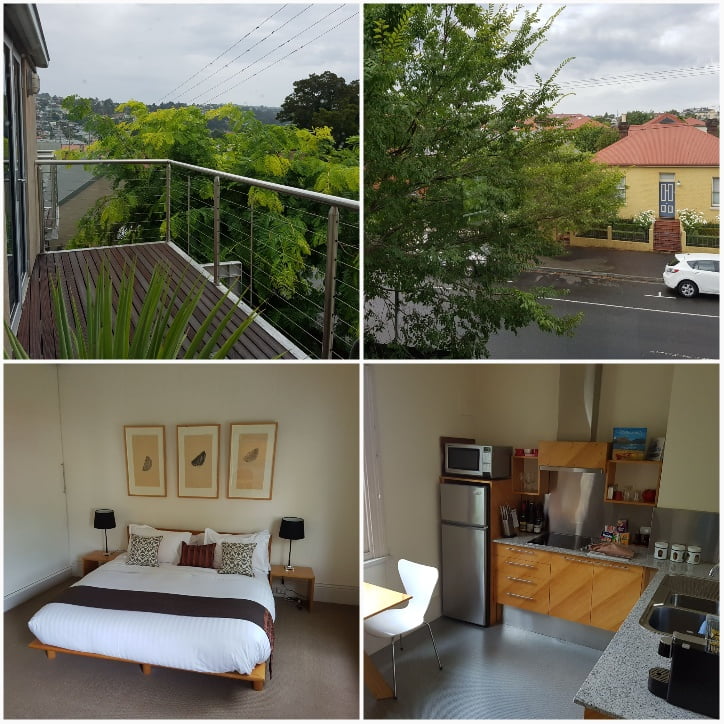 Picked up the rental Toyota at Launceston airport then checked into a lovely Air BNB slash inn type of place which sits over top of a local bakery on a quiet drag in the sort of centre of town.  Kitchenette, fully stocked, sofa, bed, about 650 sq feet, nice light, great bathroom.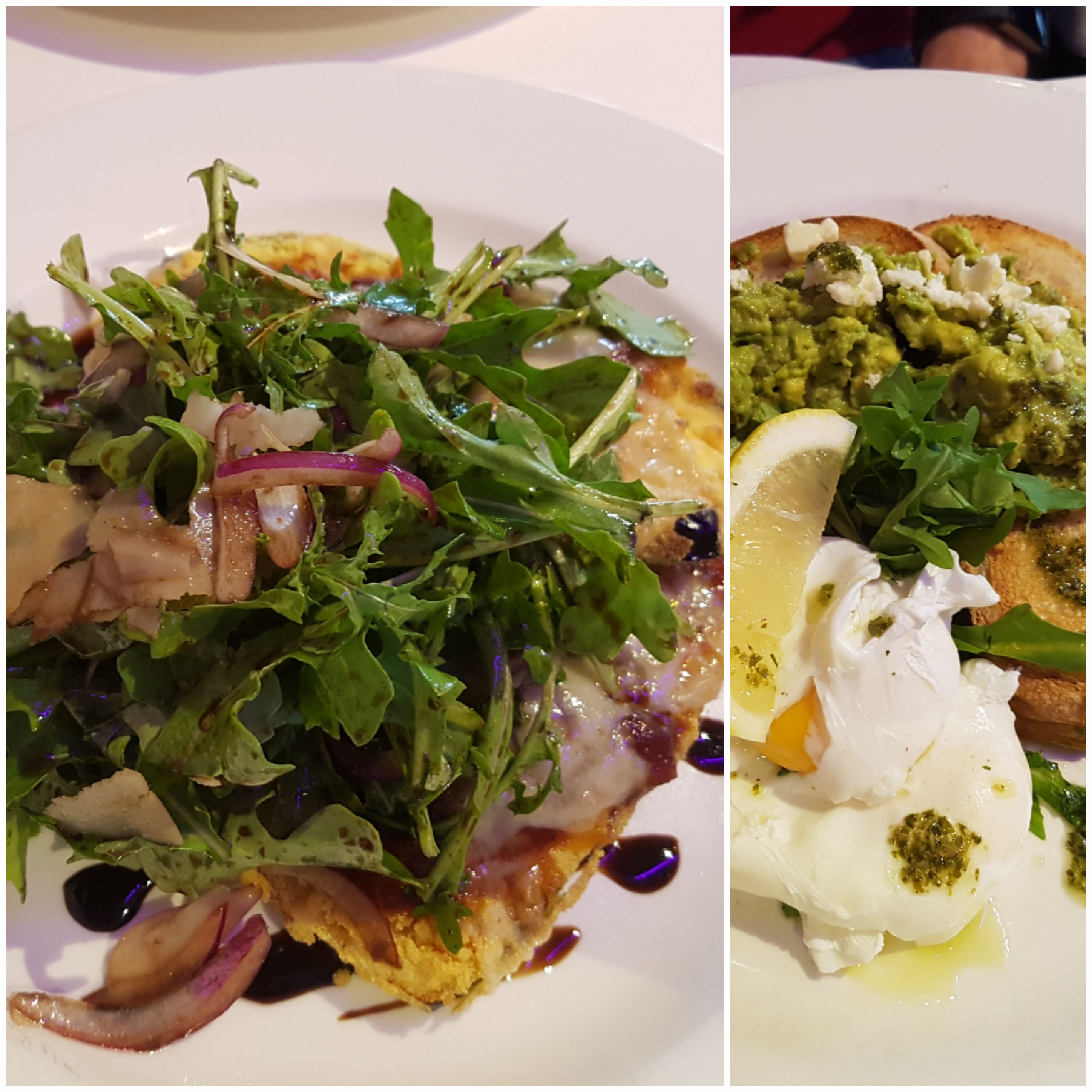 We had lunch at a local near our room; smashed avocado on toast and eggplant parmigiana covered in an arugula salad.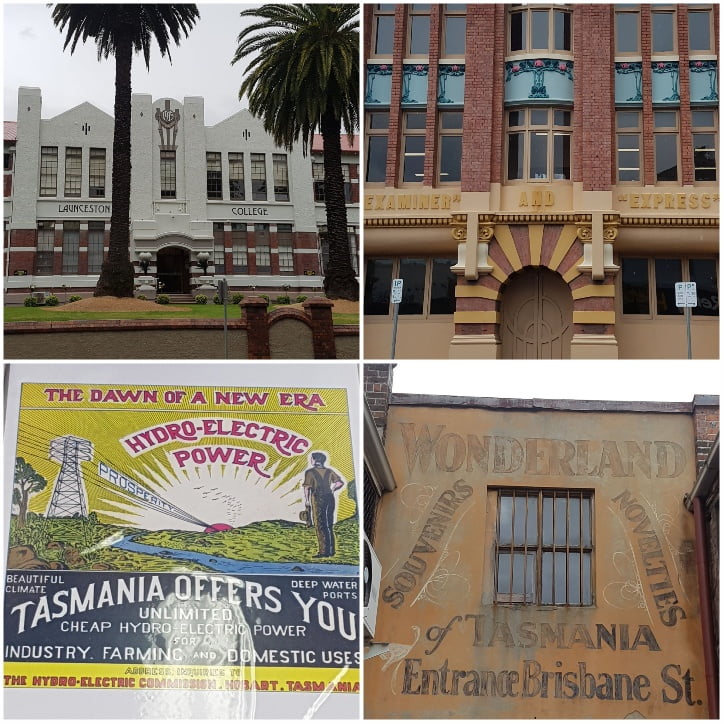 We did a mosey through town.  It was hot and humid; we expected Tasmania to be cool, but it was 31 upon arrival and sticky.  It did rain, mostly lightly with locals just getting sprinkled.  A few harder downpours which suddenly let up.  Everyone seemed to be happy with a bit of precip.  It was like the rain in Hawaii, not the rain in YVR.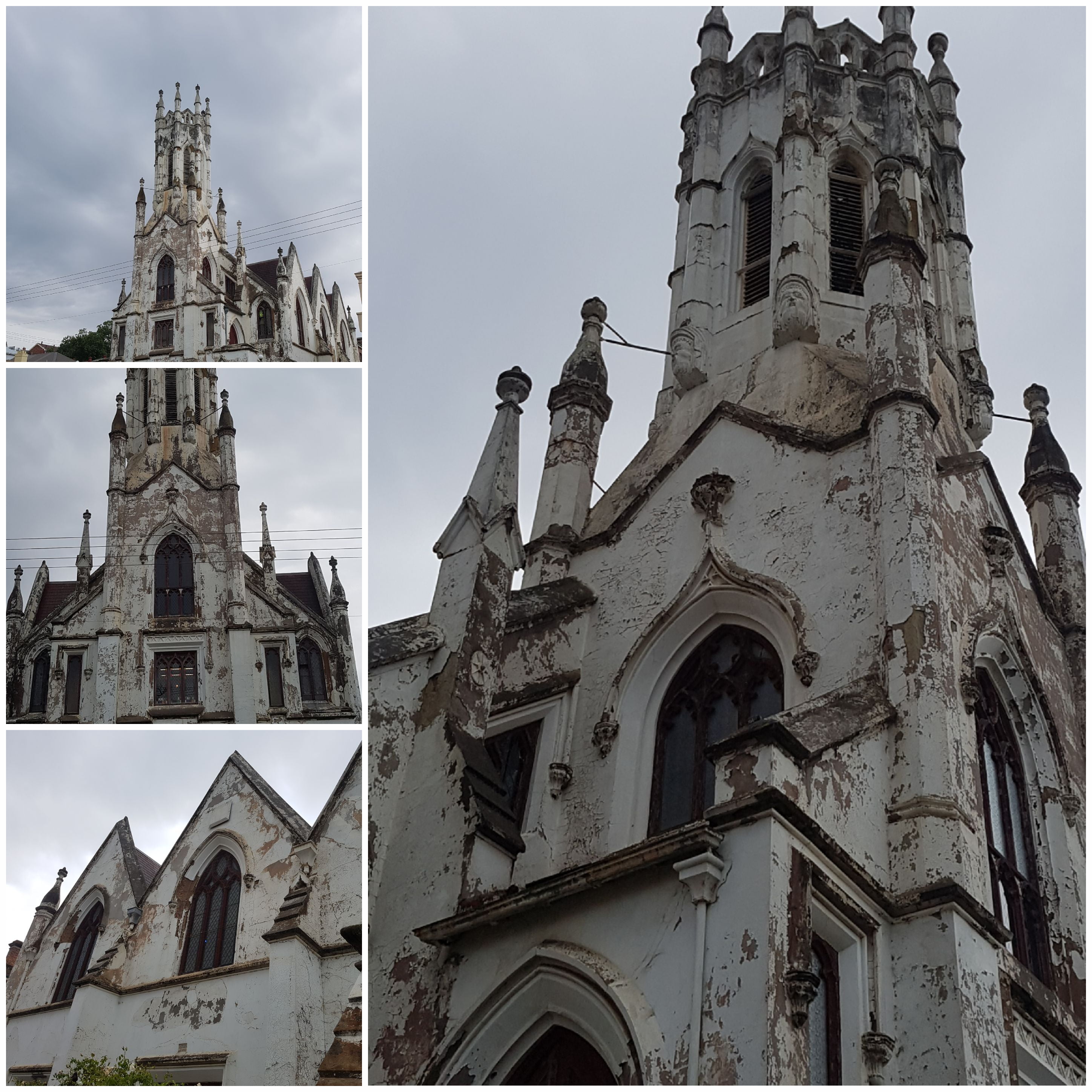 This church, Chalmers, built in 1895, now a design studio.  So it goes.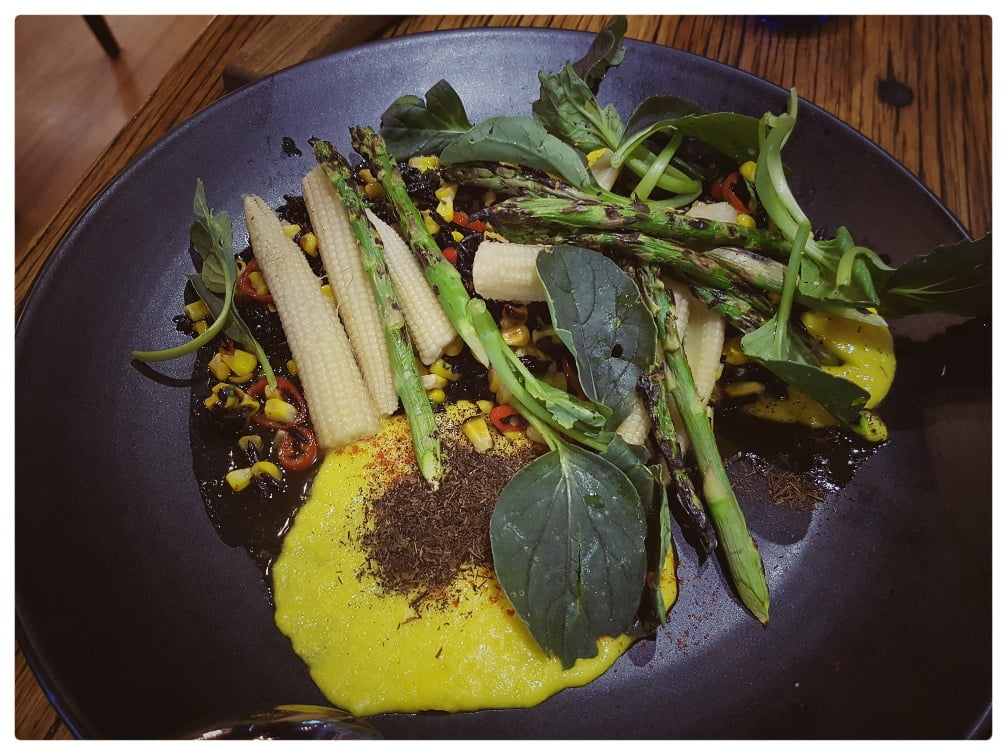 We took dinner down the street at a place called Geronimo where we shared grilled vegetables, salad and pizza.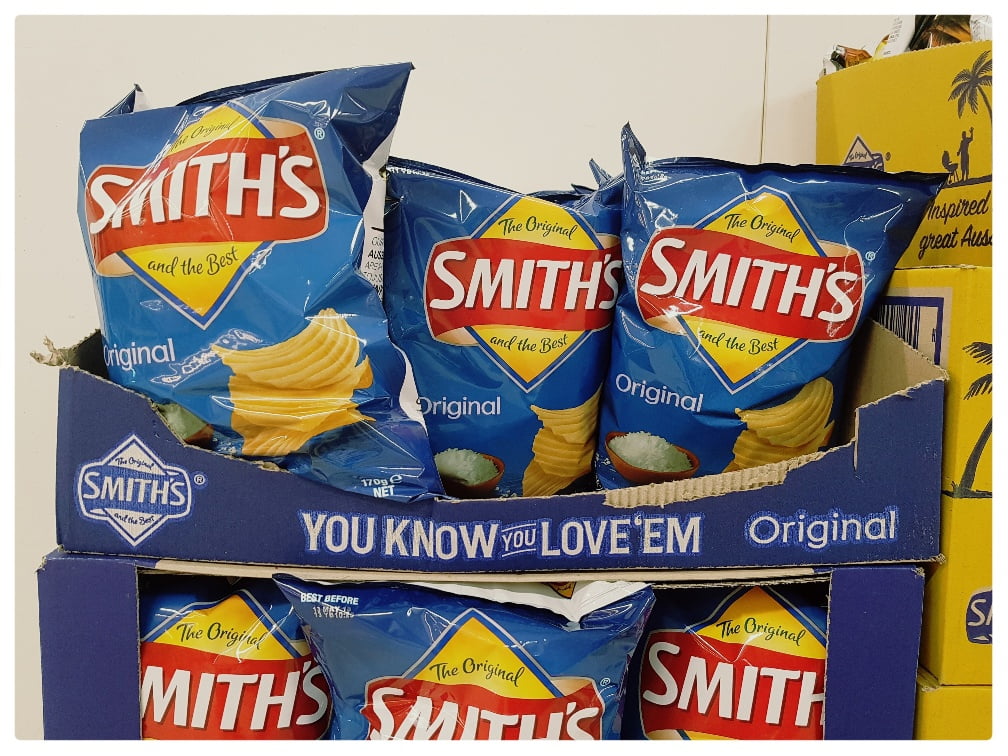 Smith's Original!