No Use of Catapults. No Sign of Lance Murdock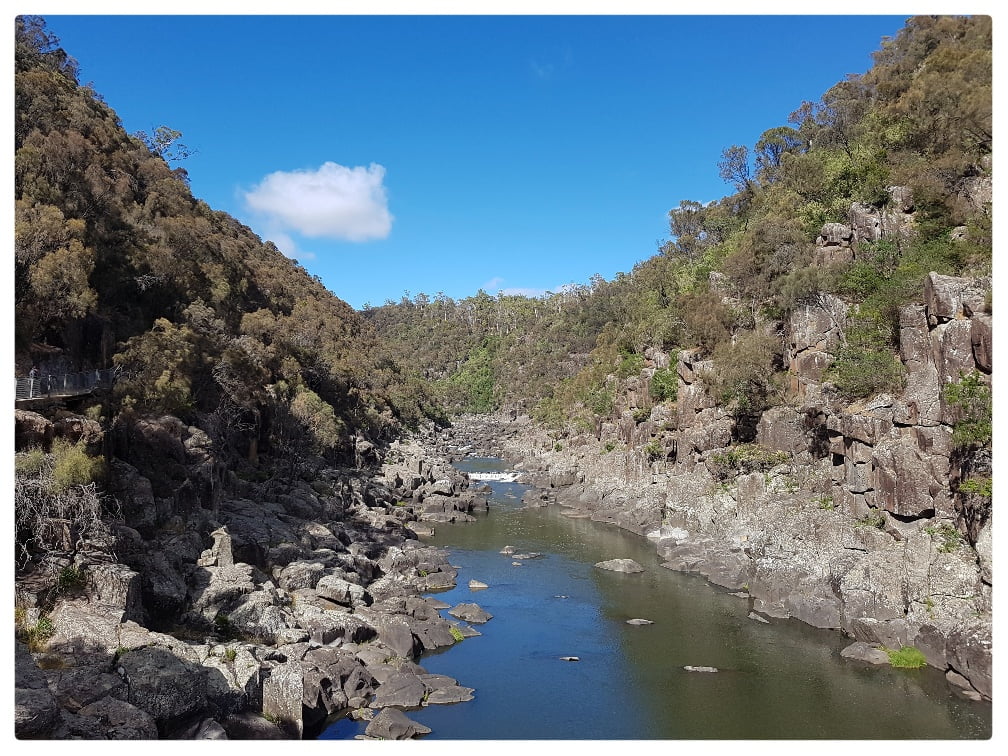 We spent a big chunk of the day walking/hiking at the Launceston Gorge.  The Gorge is to Launceston what Stanley Park is to Vancouver, not just spectacularly beautiful but right in the heart of the city.  In the late 1800s the British took what was essentially a swamp and glorified it into a local park; the existing topography didn't hurt.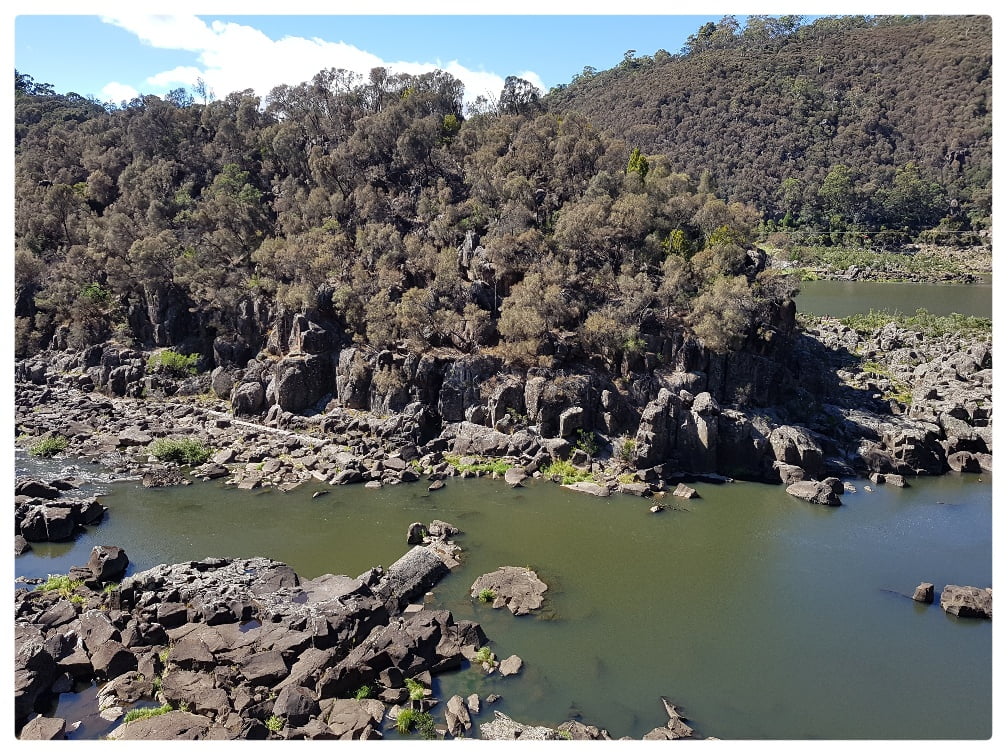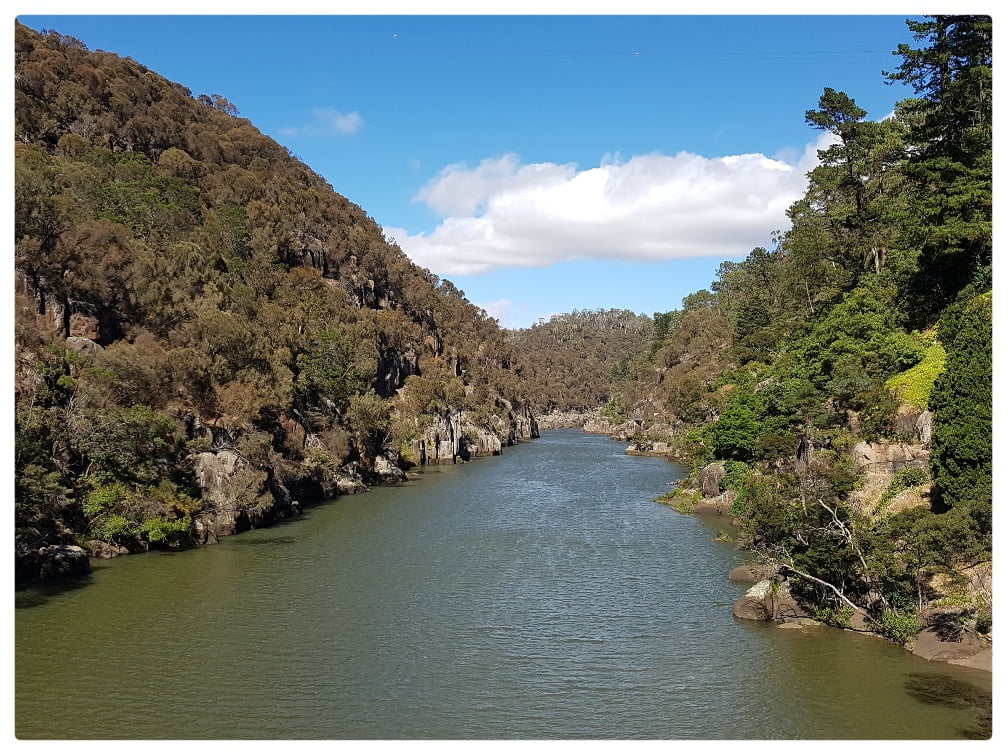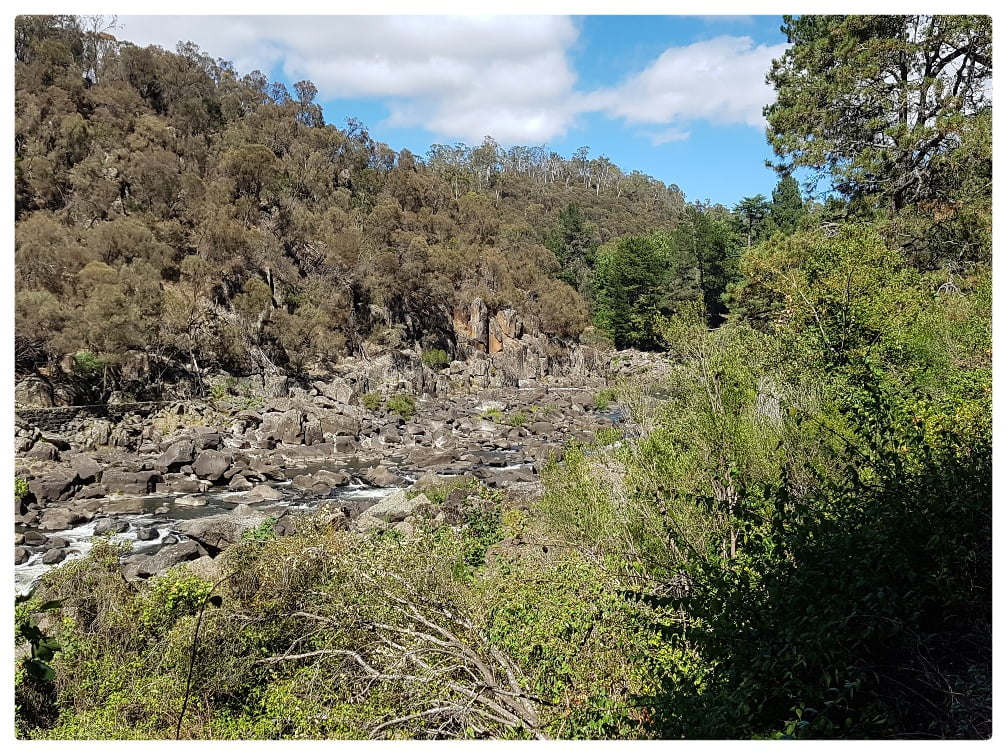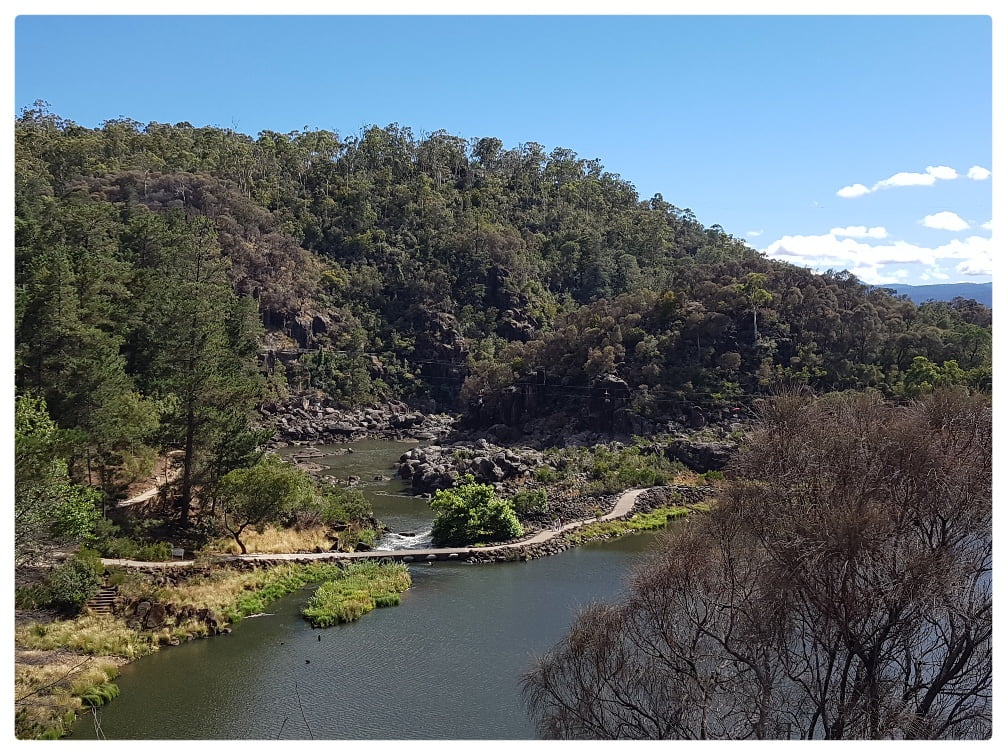 The Gorge is a rocky enclave, a canyon of sorts, that runs through the north side of the city, then empties into the Tamar river.  There are walking tracks, outlooks, the usual tea rooms and so forth.  I couldn't help thinking that Portland is the only other city I've been to with a gorge and Springfield, where the gorge features repeatedly, was immortalized in 1990 when Homer, inspired by Lance Murdock, attempts a feat of skateboarding across.  With predictable results.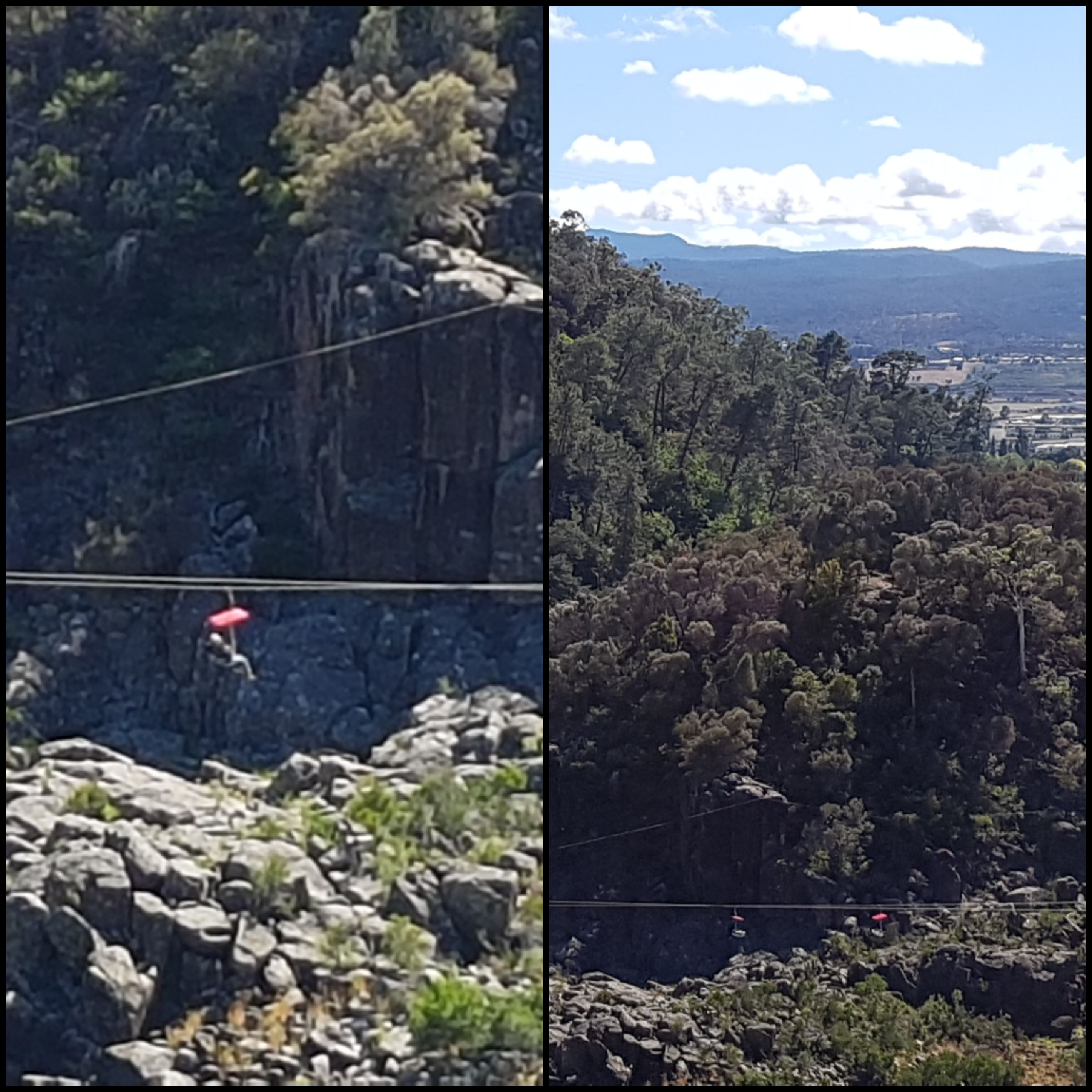 There is a view chairlift for those inclined.  The unsupported 308 meter span across the basin is the longest in the world (unsupported stretch of chairlift; not terribly encouraging).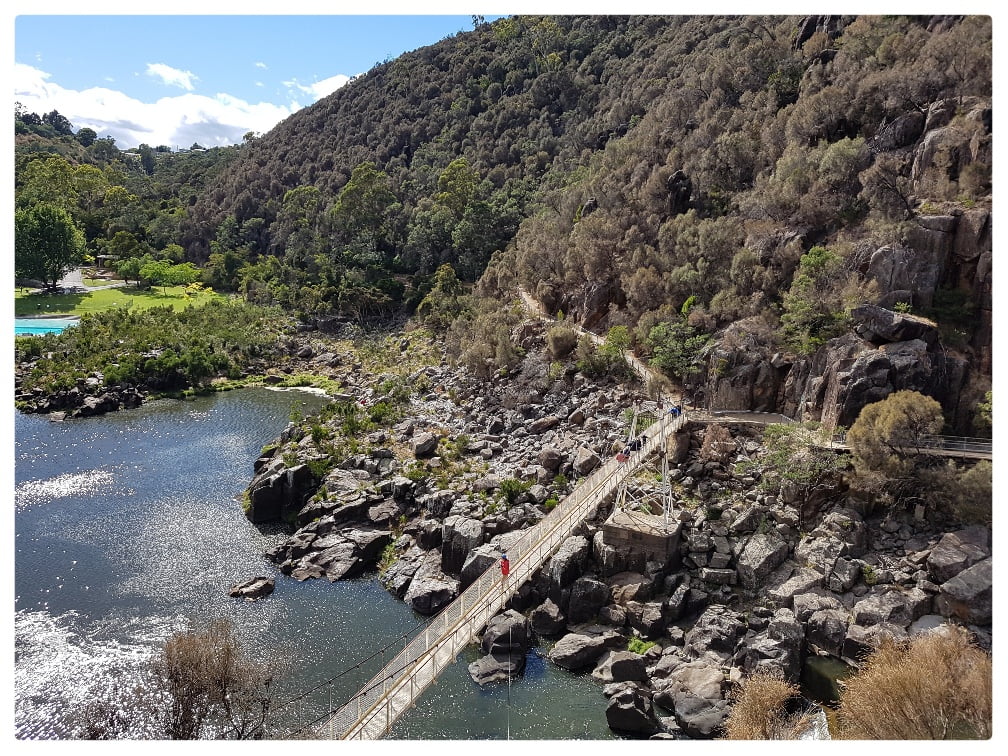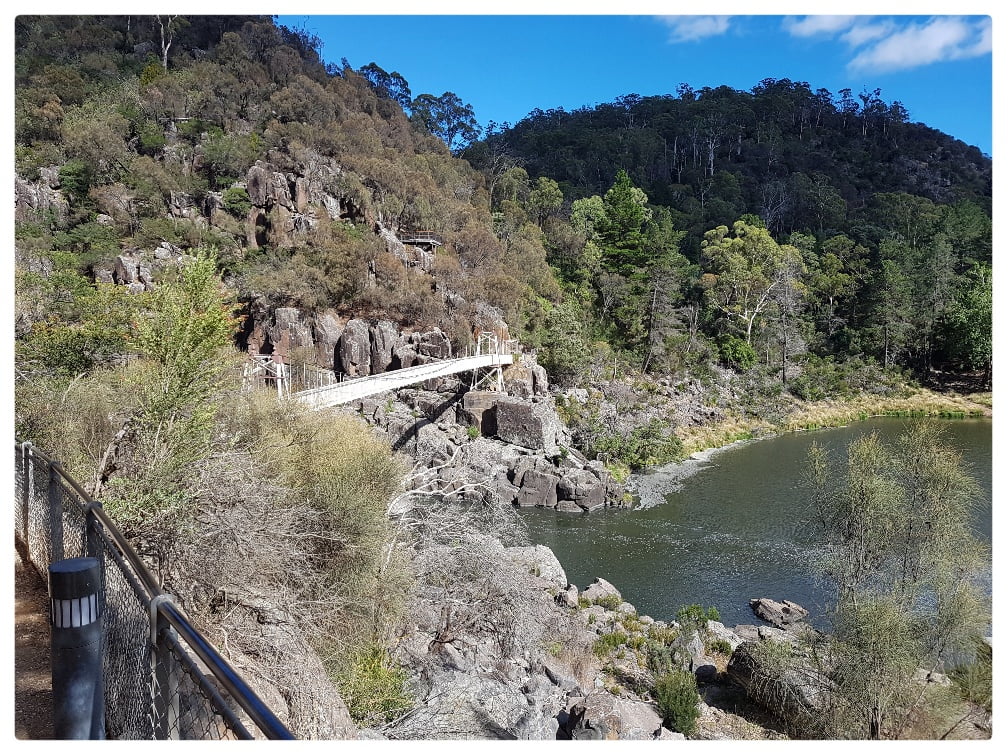 At the west end of the basin is the Alexandra Suspension bridge dating to 1904; maximum load 60 people.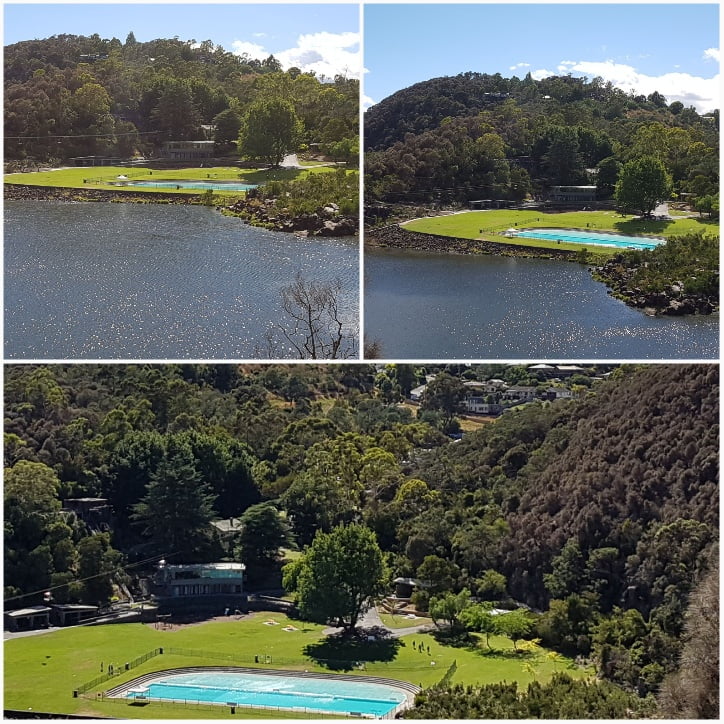 To deter people (teens) from swimming in the basin, the municipality built a swimming pool.  Locals call it an eyesore.  NB: Many teens still swimming in the basin.
The British placed strict regulations on the park, back in the day.  No unseemly boisterousness.  No bad language.  No discharging firearms or using catapults.  No playing games.  There is a dell to the north that was once a leisure area with swings, maypoles and see-saws.  Use of play equipment was forbidden on Sundays and swings were chained to stop their use.  So you had a six day workweek and a day of leisure without any fun.  Today there was a bagpiper playing, among other songs, Waltzing Matilda and Ave Maria.  Regulations have their place…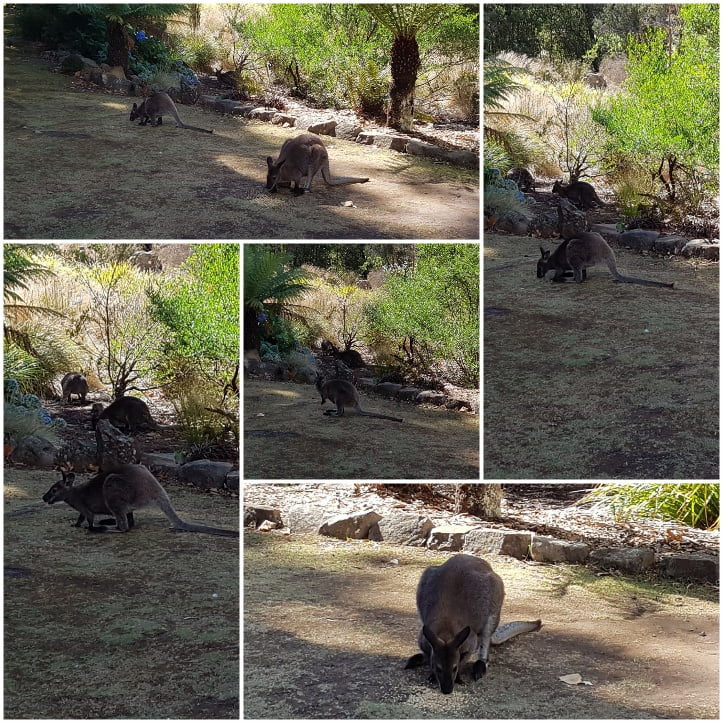 Wallabies mate.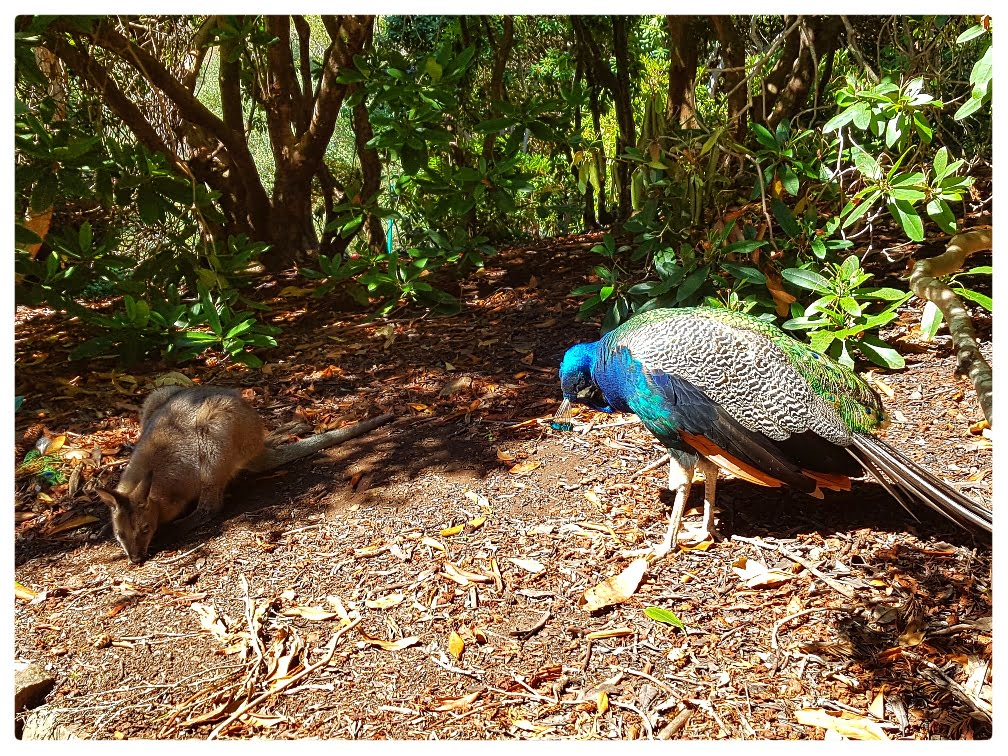 The British introduced peacocks, but the local fauna gets on well it seems.
Midday we drove to an inner city working farm, bought some berries, then to a vineyard not far out of town but their restaurant was closed, then came back to Launceston and had lunch at the bakery/café under our room.  It was gorgeous and sunny and we putzed around town for a while then took a late matinee.  We had dinner at a local across the street from where we're staying.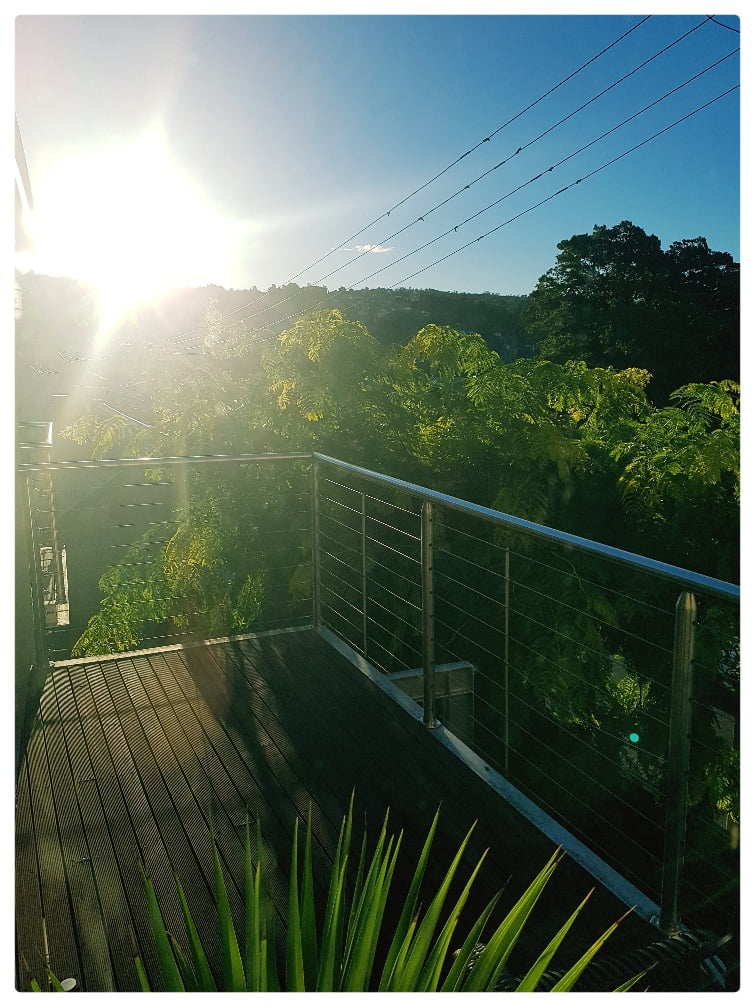 Sunset from our room.  Last night in Launceston.  Next couple of days at a remote Air BnB without WiFi.  No blog posts until Hobart.