Plastic Dynamism, Synthetic Definition and Historiographical Taxonomies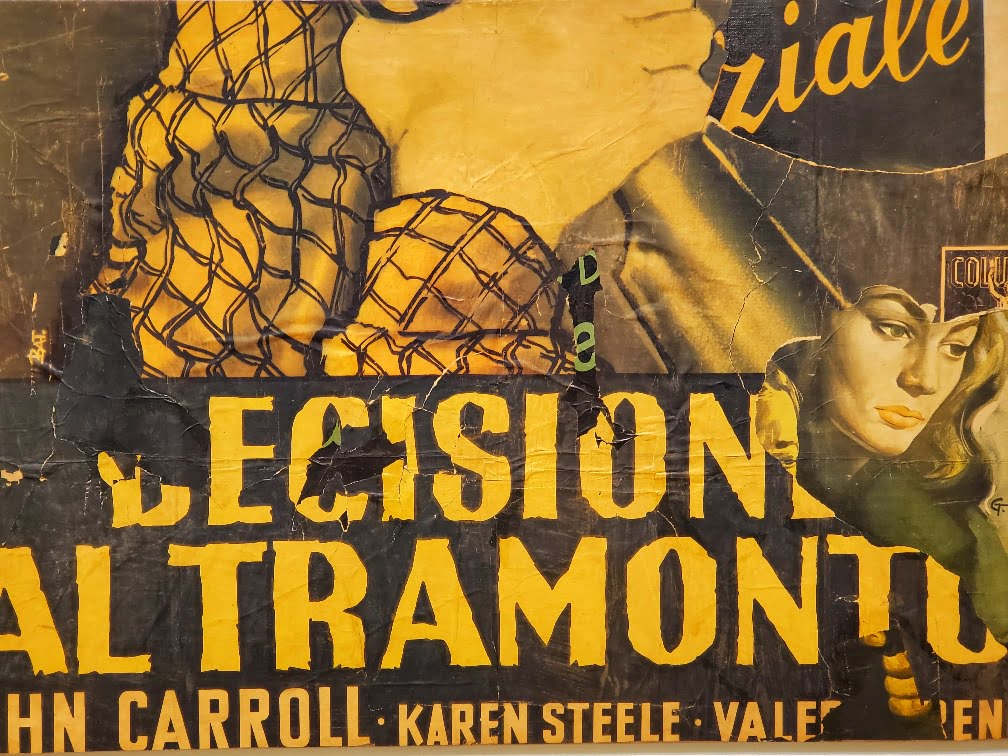 It was all art, all day. All art baby. Cans of Love in Preserve art.
You might not even see a church in today's post.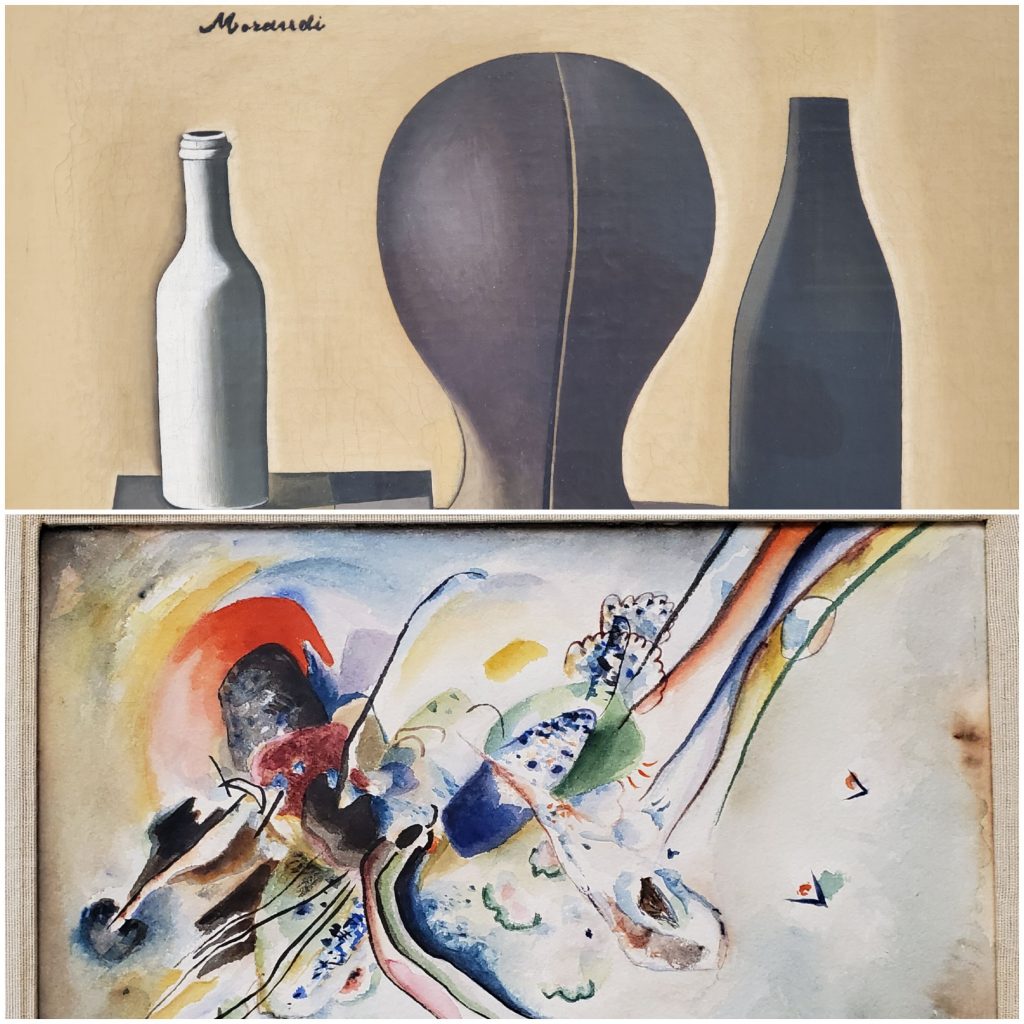 We did a tour of the Museo de Novecento, which sits in the Palazzo dell'Arengario (begun in the Fascist era, bombed in the war, finished in the 50s, renovated as a museum a decade ago), directly across from the duomo; unlike the piazza and shopping area in front it's quiet, watching the hordes below through soundproof glass is like watching TV.  The gallery opens with the "usual suspects" such as Picasso, Modigliani, Klee, along with a number of Italian contemporaries.  Then it segues into something more modern and amusing. Engaging amusing.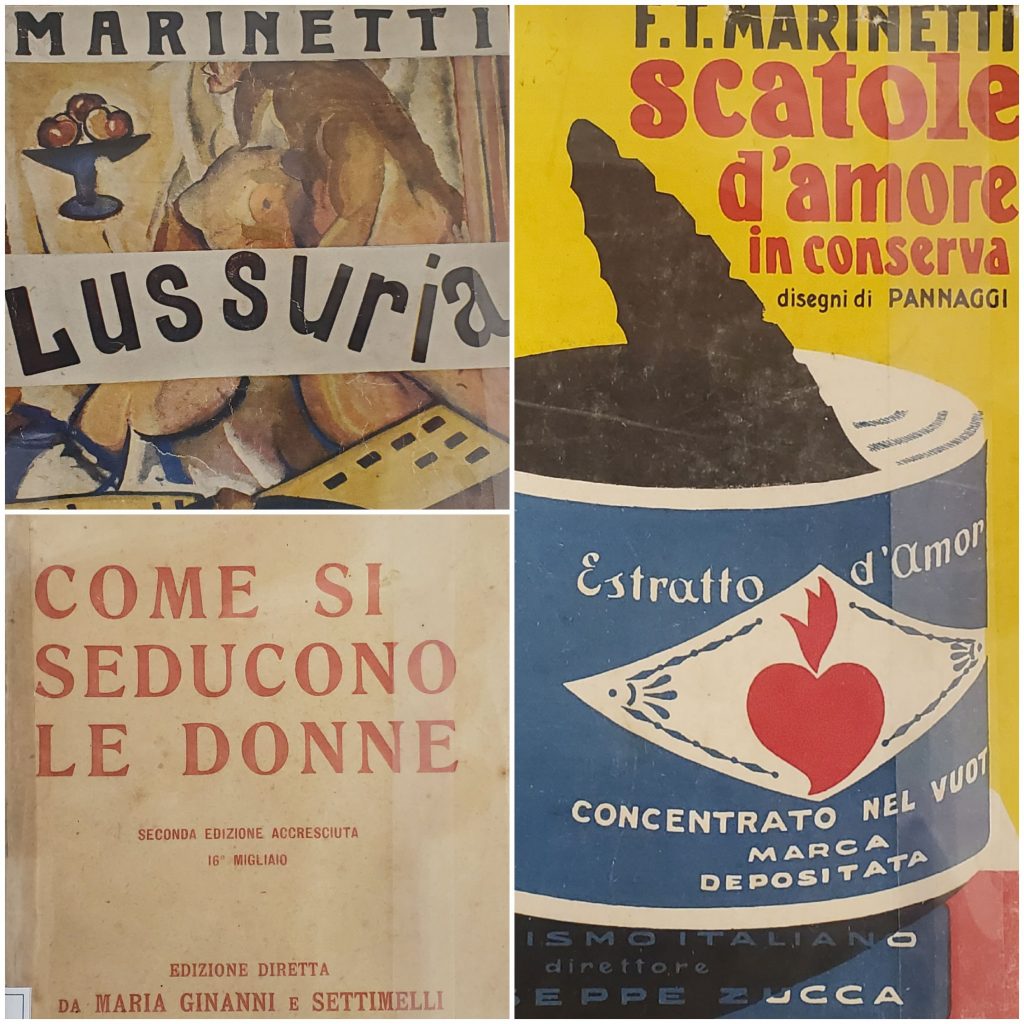 Some books that may have helped me navigate adulthood better: How to Seduce Women, 1918. Out of print apparently. Cans of Love in Preserve, 1927. Hard to find, even used. Lust Velocity, 1921. Roared then soared.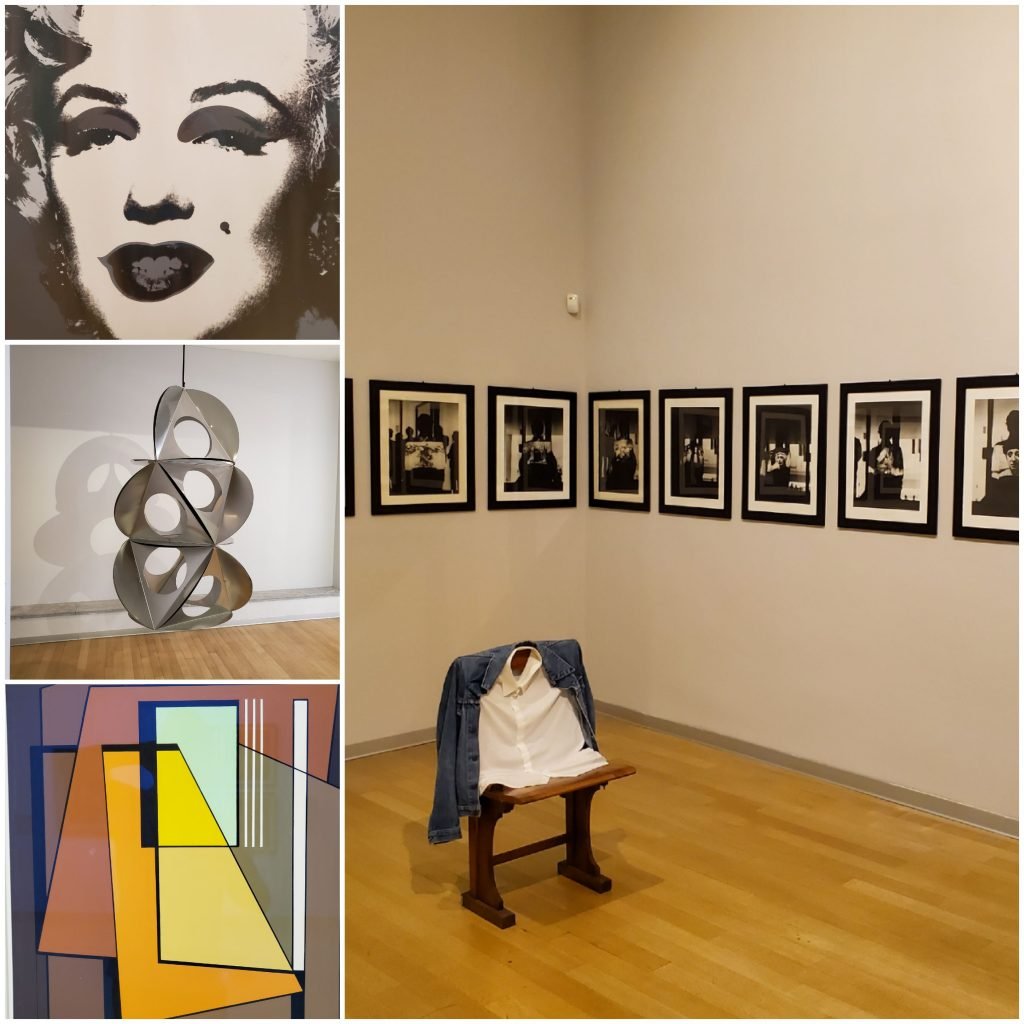 We took a pass on Warhol in Ostuni. We decided against Warhol in Martina Franca. But here is a Marilyn in Milan; his factory churned out a lot of stuff. In the same picture you'll see pictures on a wall of a guy who sat in a chair and projected a Pasolini film on his shirt and took pictures of it. I'm explaining it to you so you'll get it.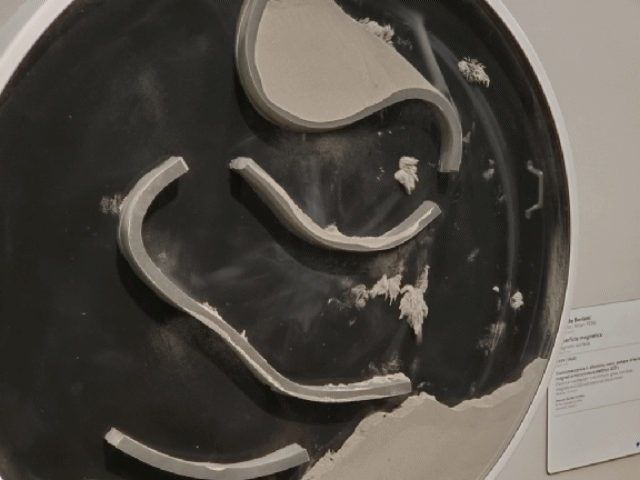 Check out this "work of magnetism" from the 1930s. It's basically stuff that moves on magnets.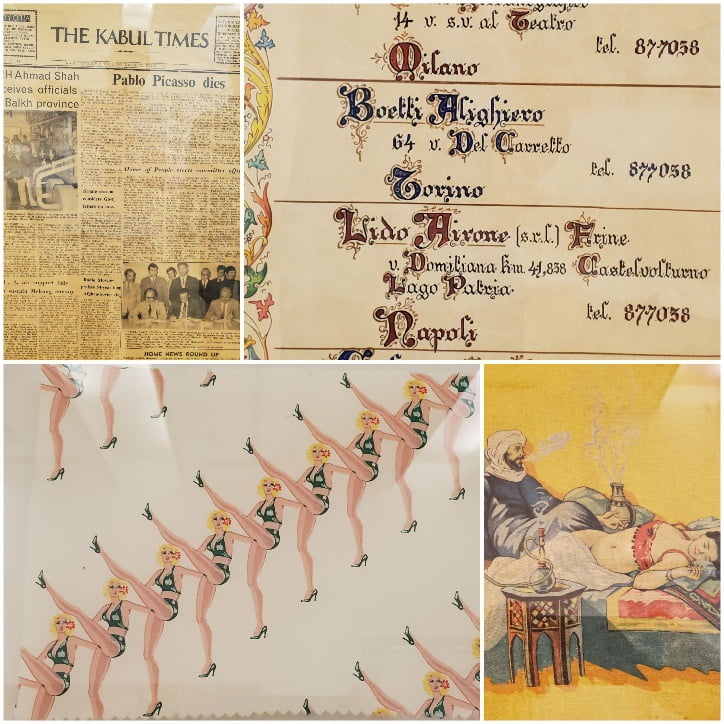 The wall.  It was just a lot of framed things all over one wall.  I loved this place. The artspeak translations, like "plastic dynamism," were especially good. I wonder how dynamic the Great Pacific Garbage Patch is?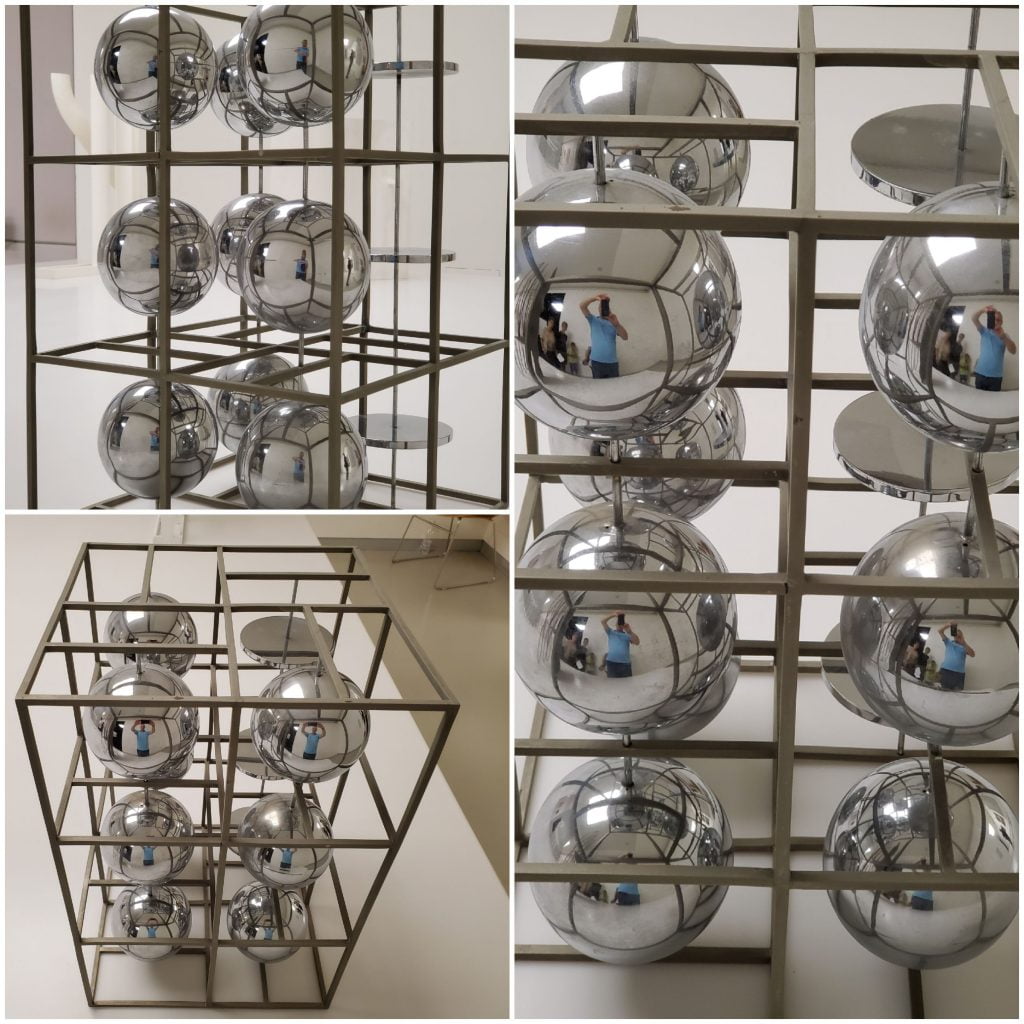 The renowned Italian architect Portoluppi had a hand in the original palazzo where the museum is; afterwards we did another piece of architecture designed by Portoluppi. And at this point I can't see any point, for anyone, to continue reading this post unless they saw I Am Love; because all the rest is simply homage.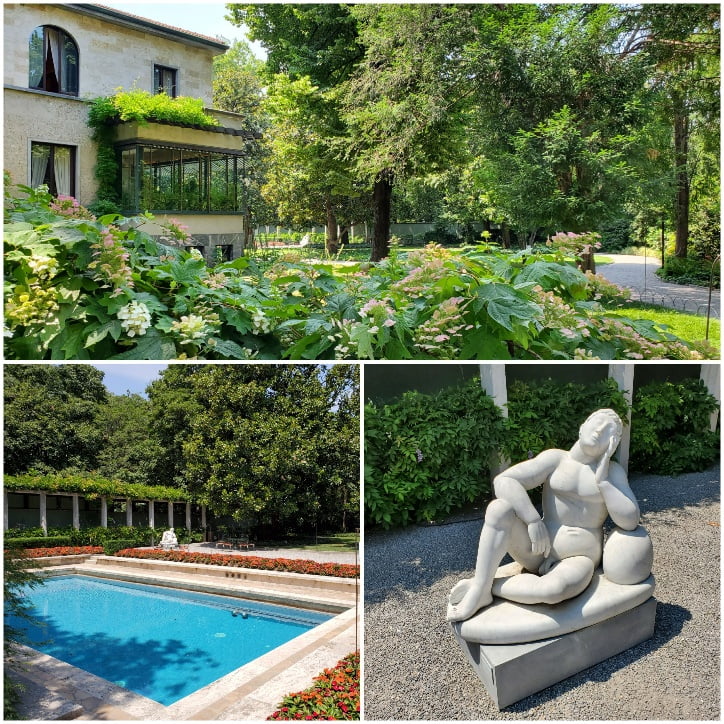 I loved I Am Love. But I am in the minority; only 129 reviews on Rotten Tomatoes and only 32 votes on Metacritic; domestic gross of $5 mil. So I Am Love got very little love. But if you were in the tiny minority that gave it some love, like me, then you'll know that it was largely shot in a curious villa of historical significance in Milan.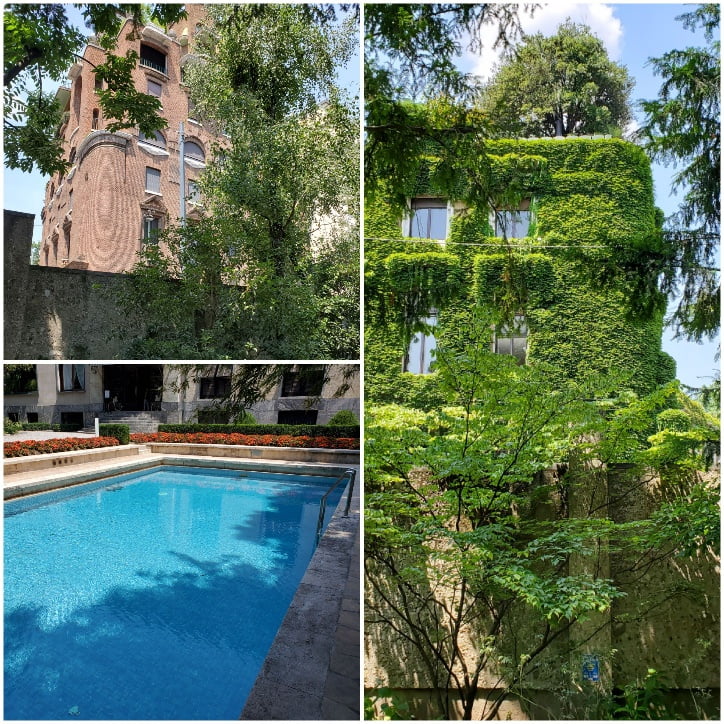 Industrialists, a single family swimming in wealth (steel and manufacturing) gave Portoluppi a no budget full reign design charter. It took a couple of years but the family moved in in 1935. First private home in Milan to have a swimming pool; also first with central heating. But what started out as supreme Art Deco and "rationalism" became, after WWII, refreshed by Tomasso Buzzi as classical and baroque (so messy, in a word).
Now a state property (one family had it built, one family lived in it, then without heirs one family donated it to the state), it is a spectacular testament to 20th century politics.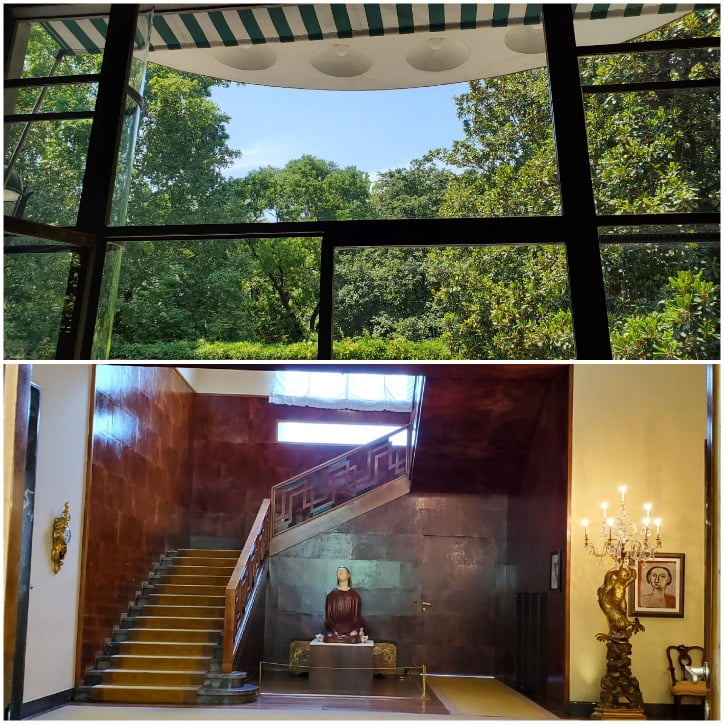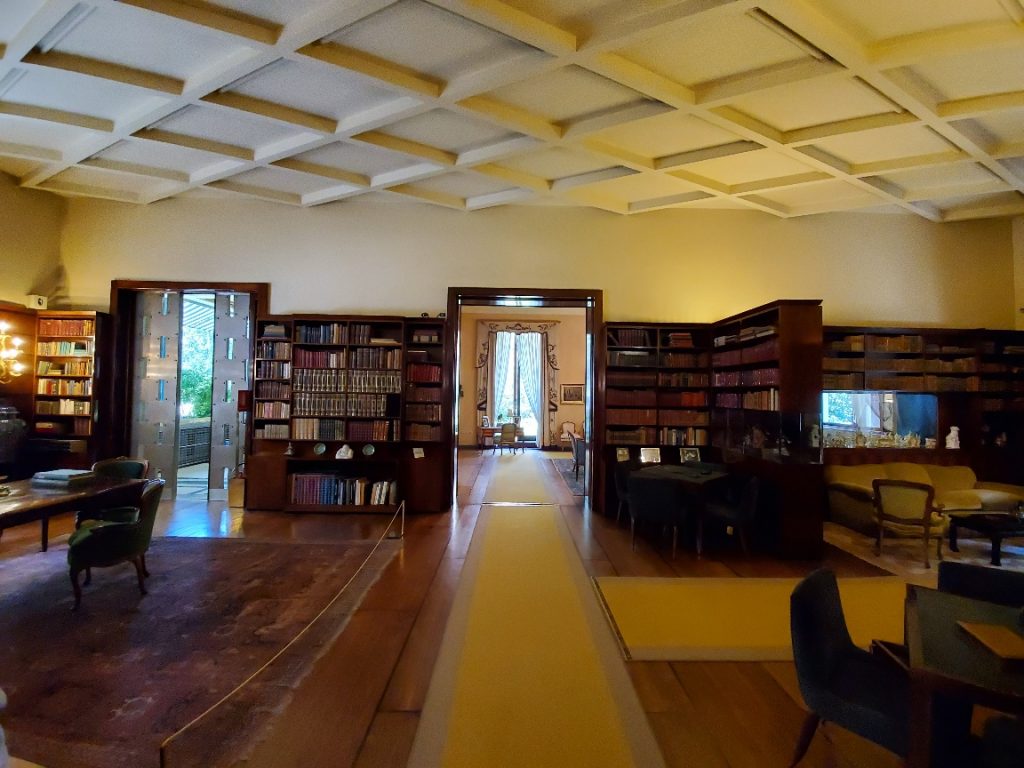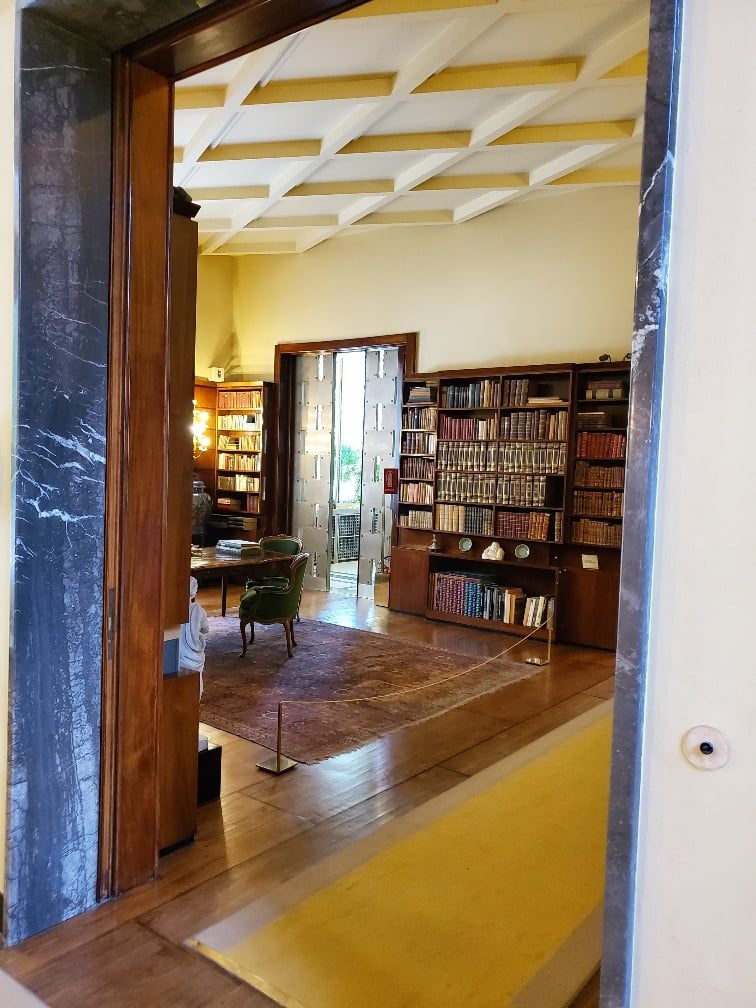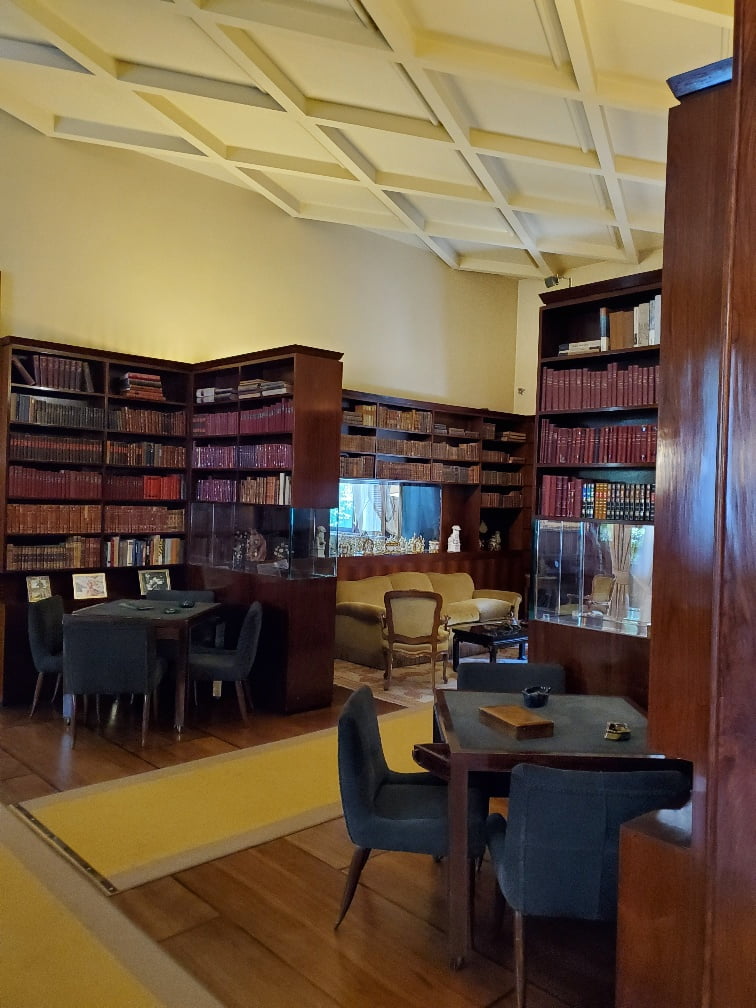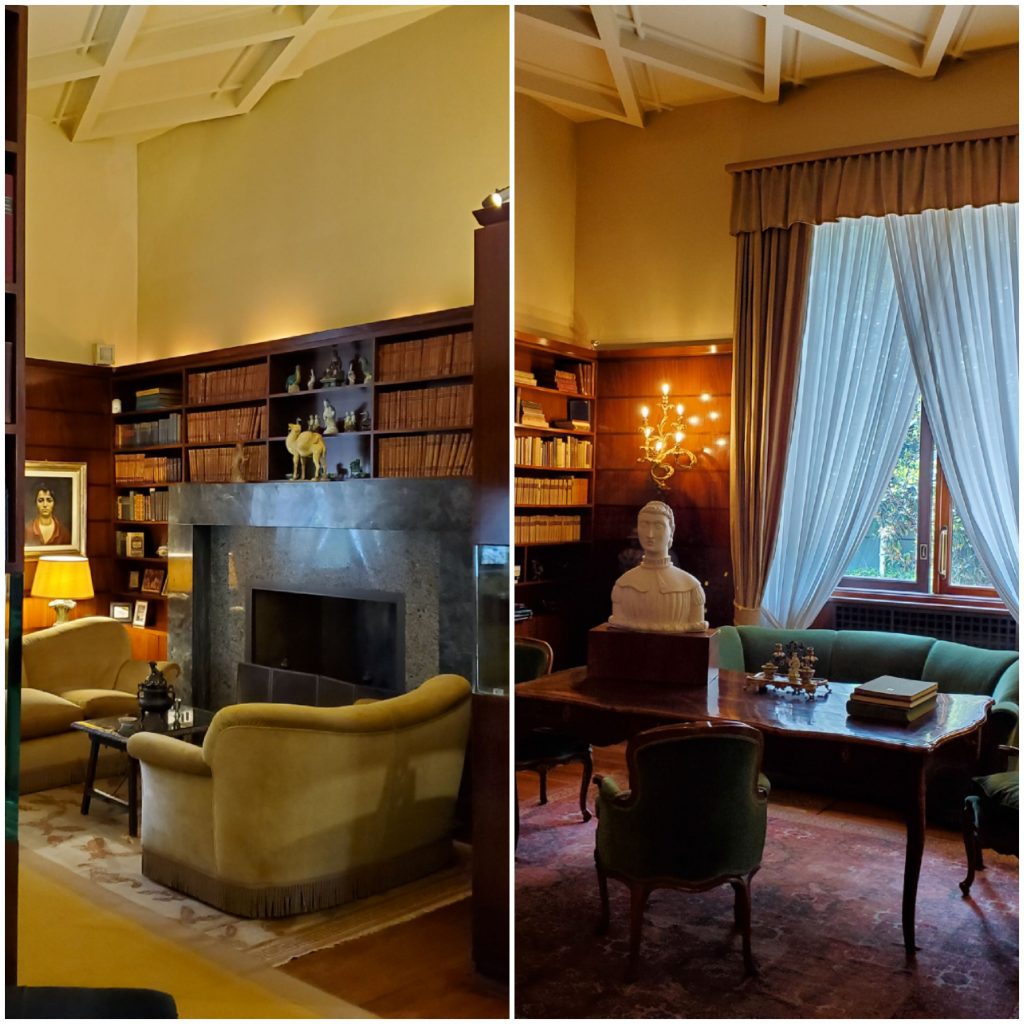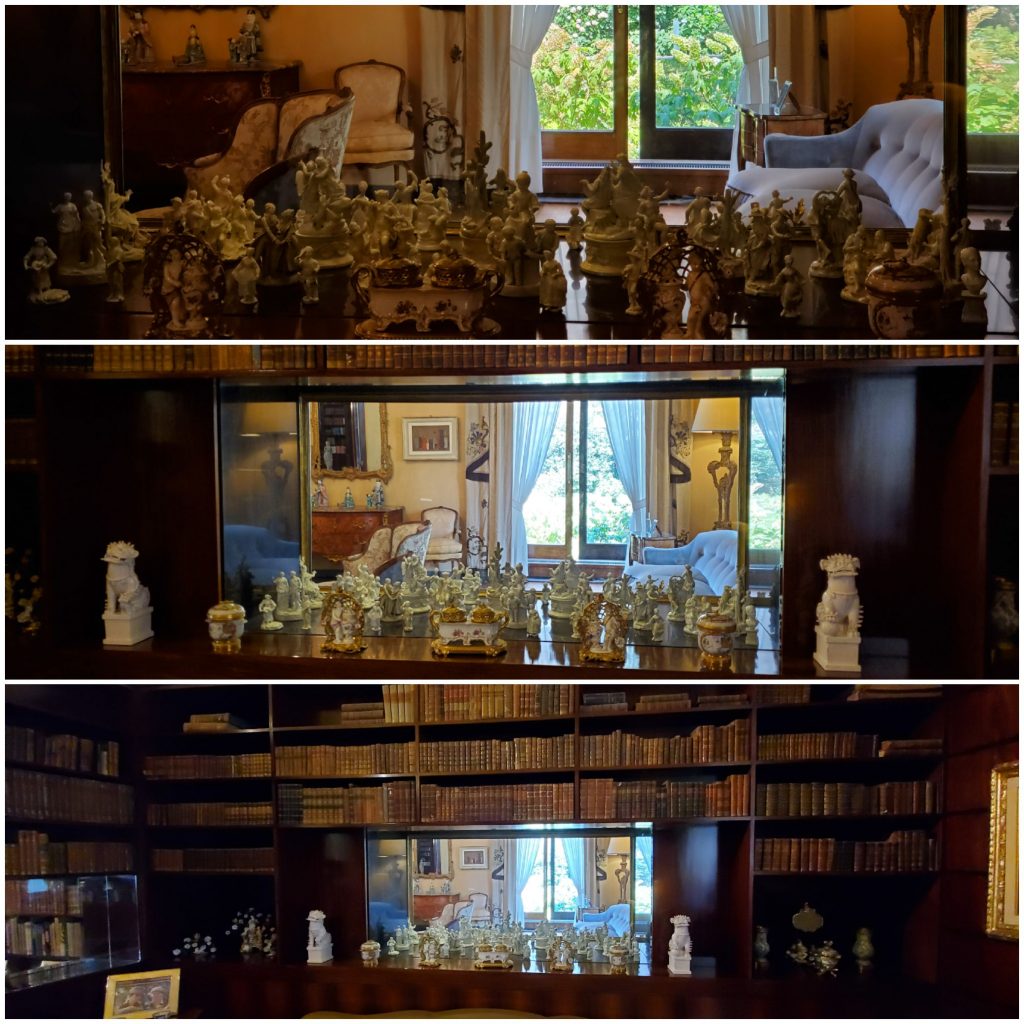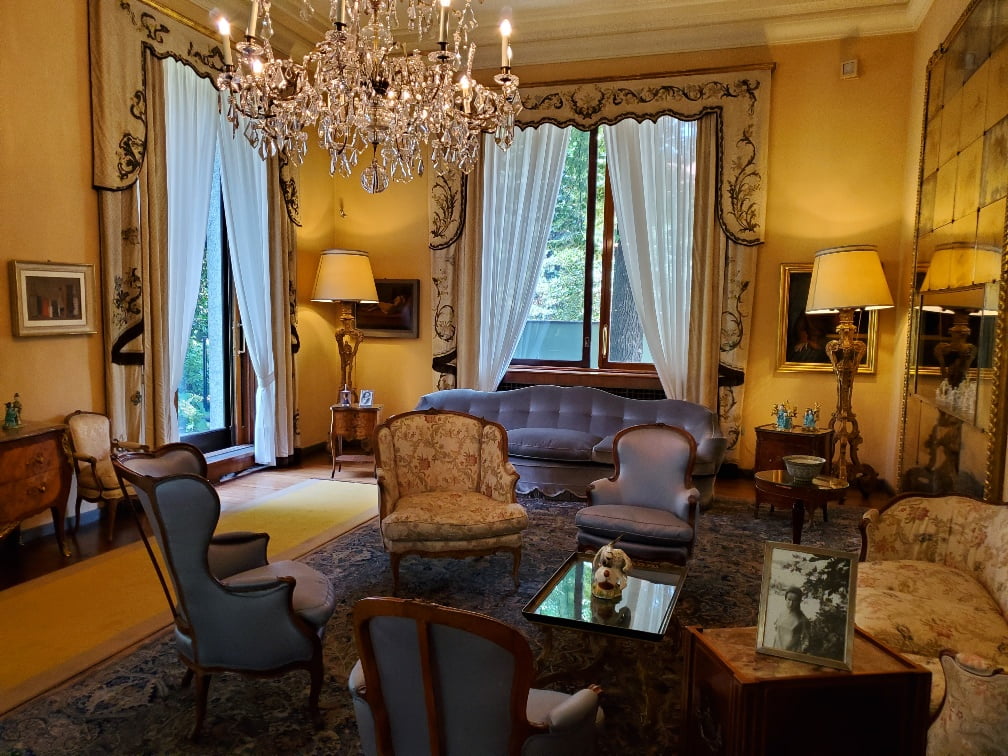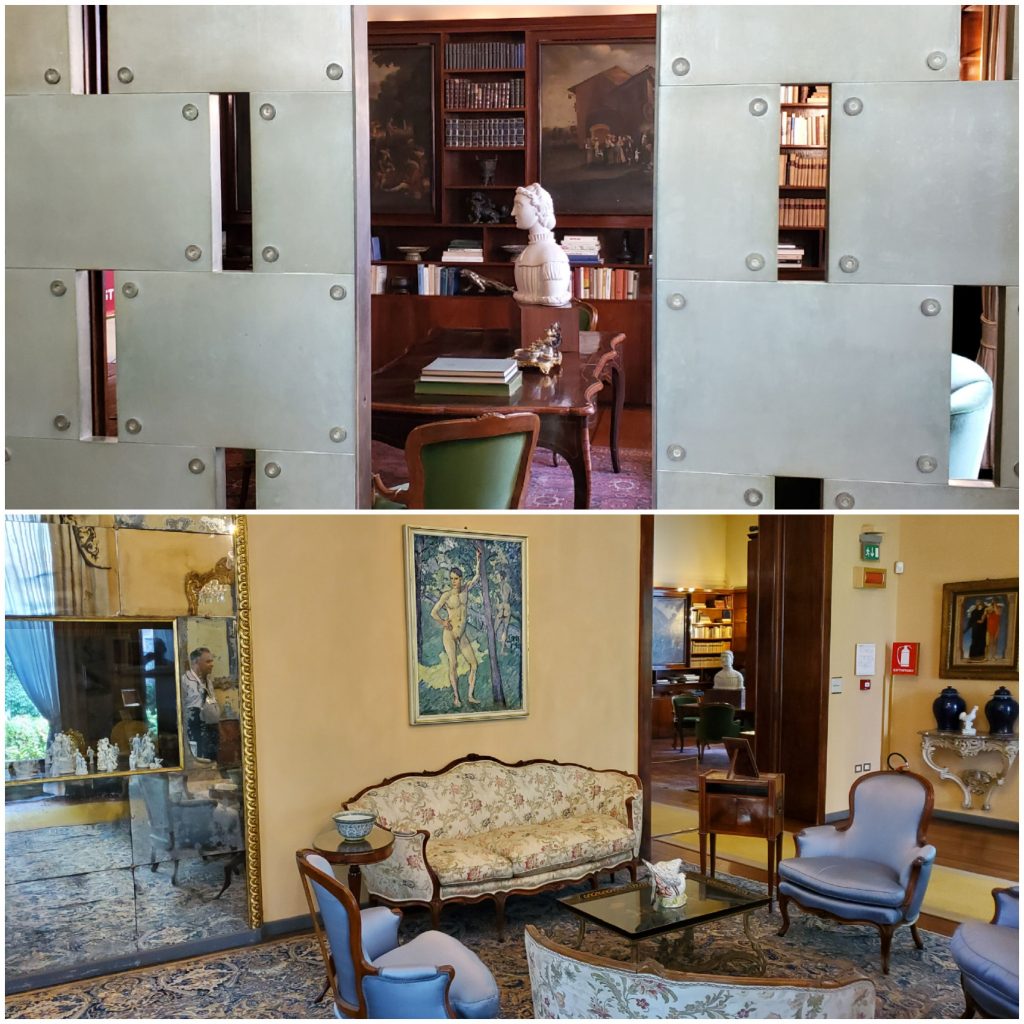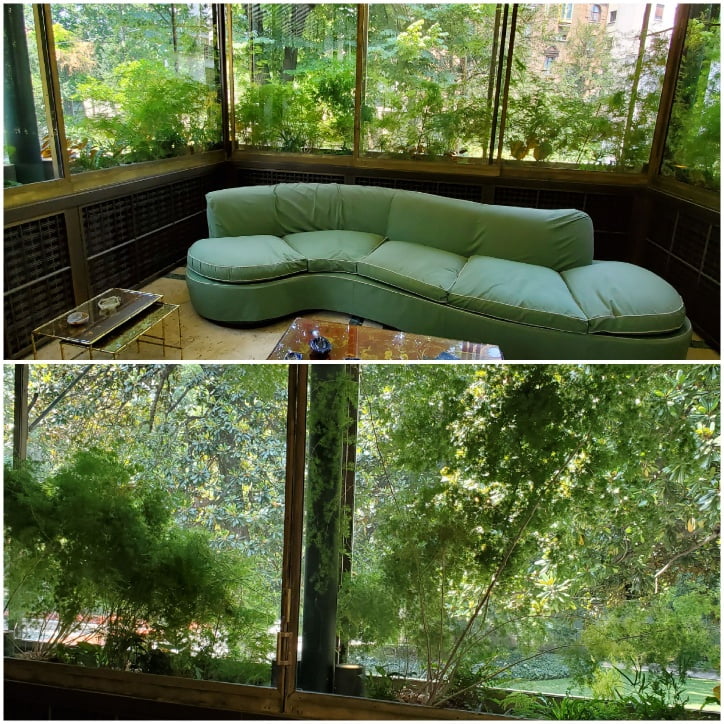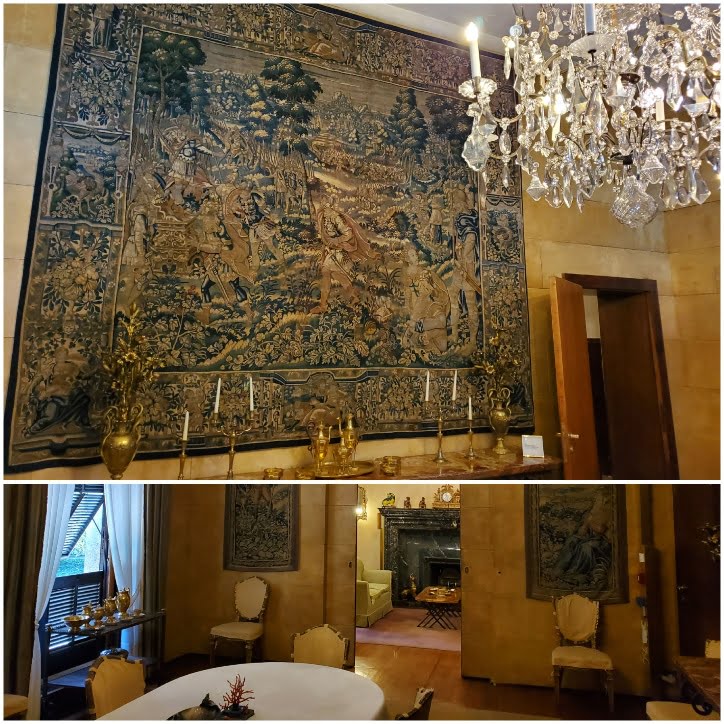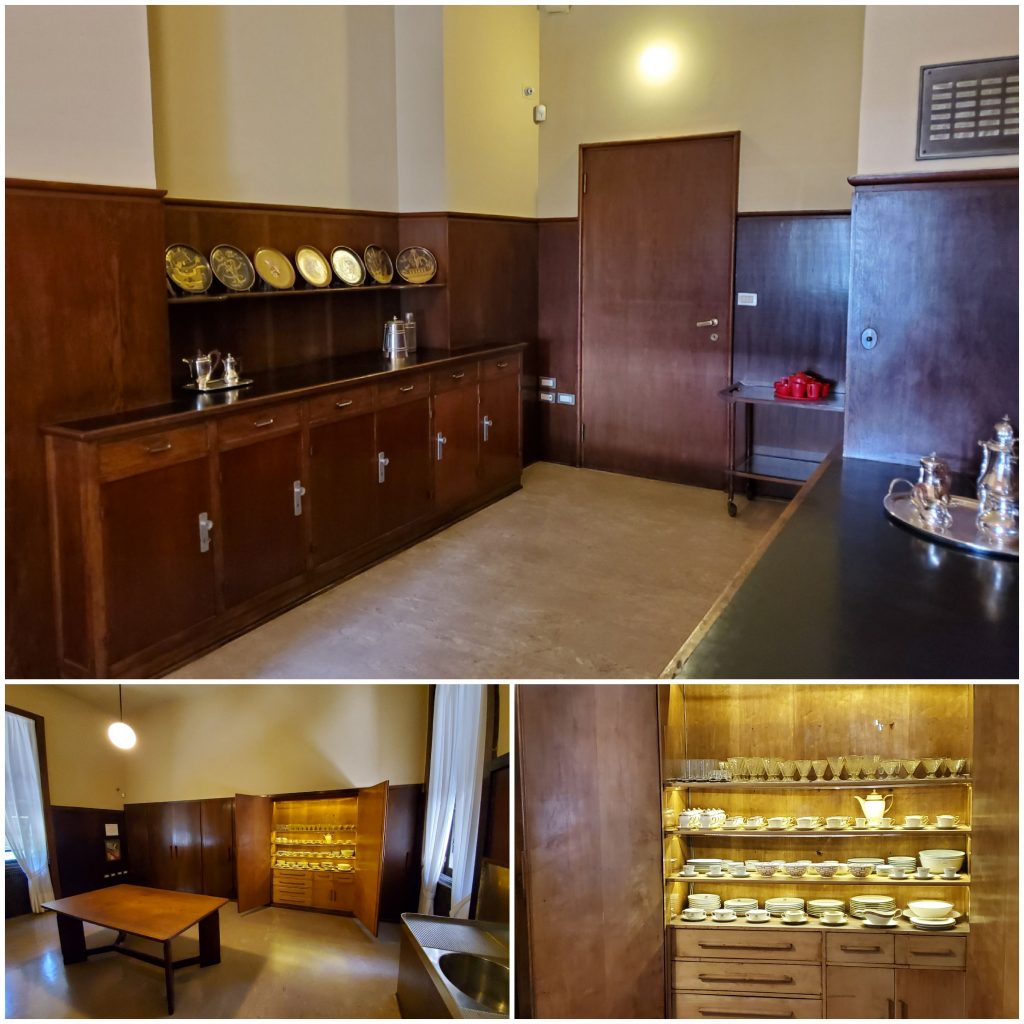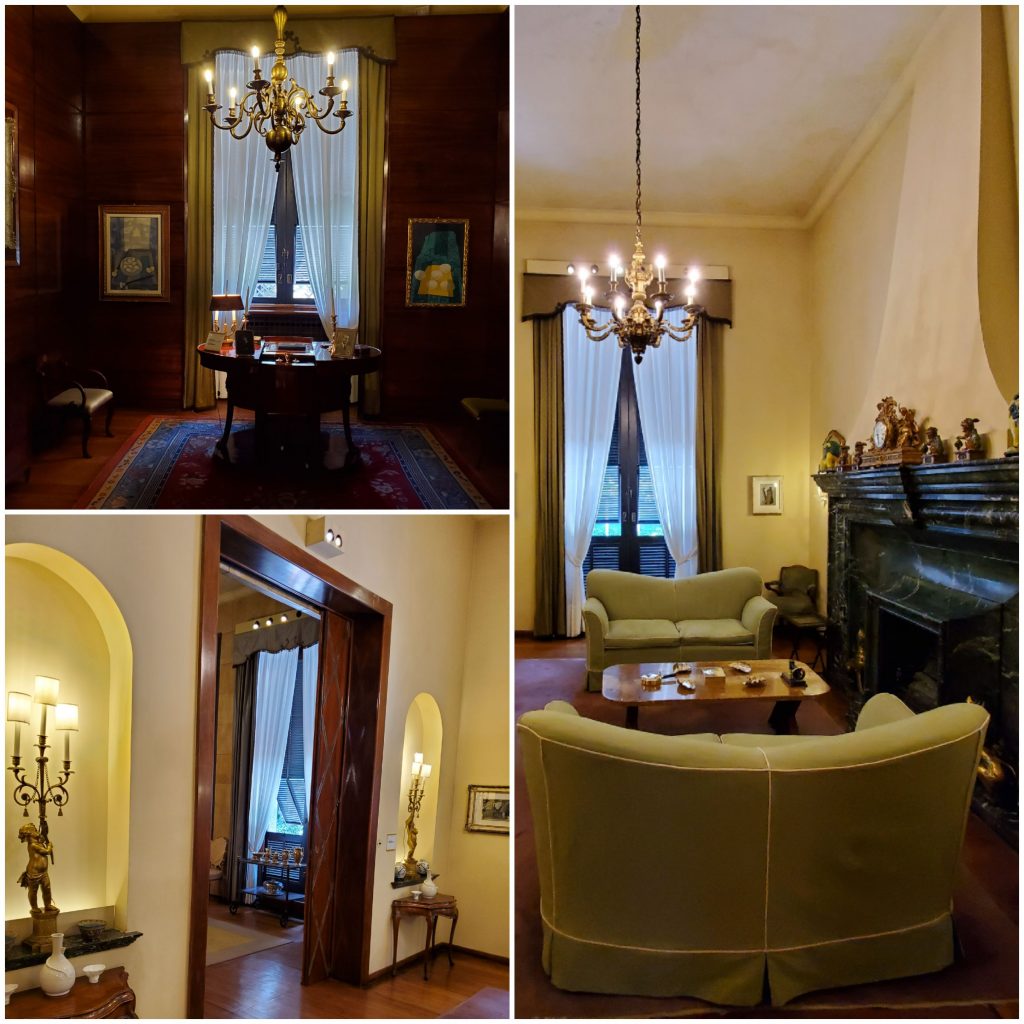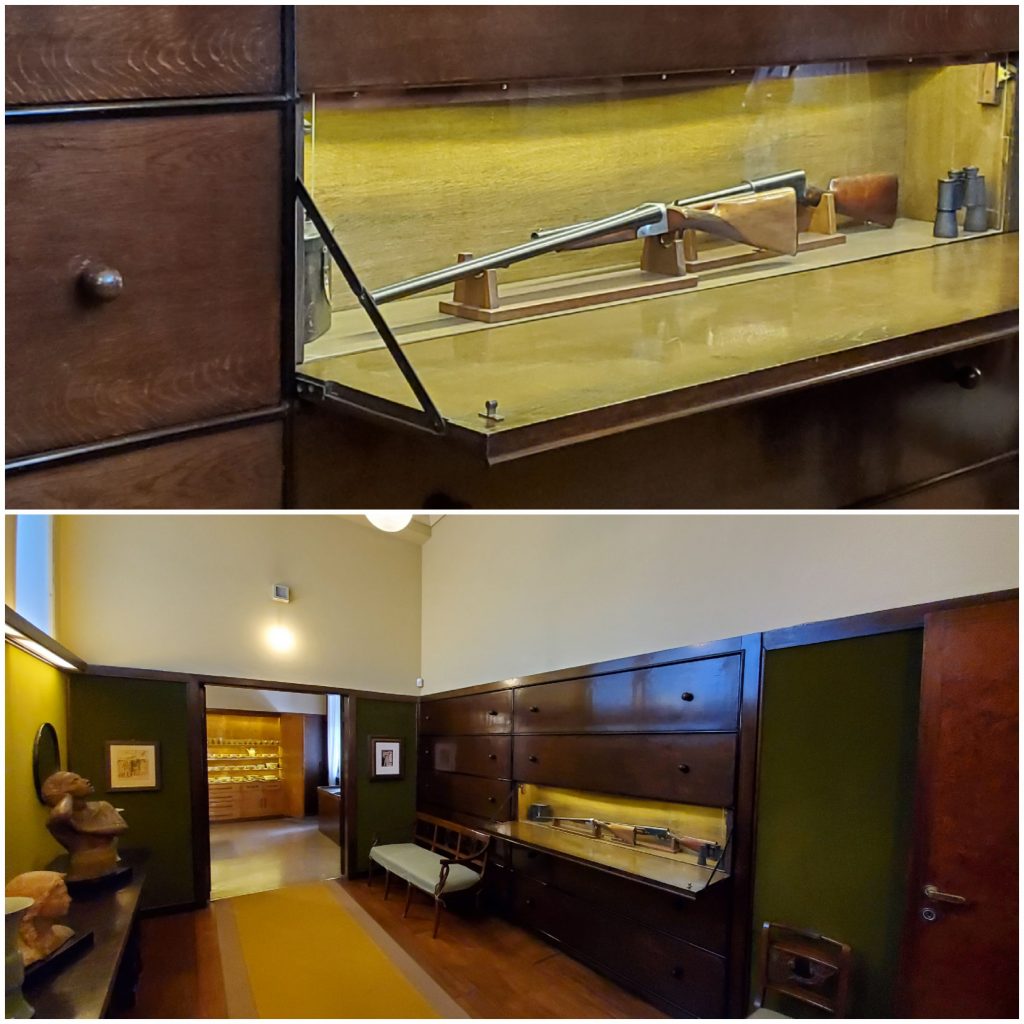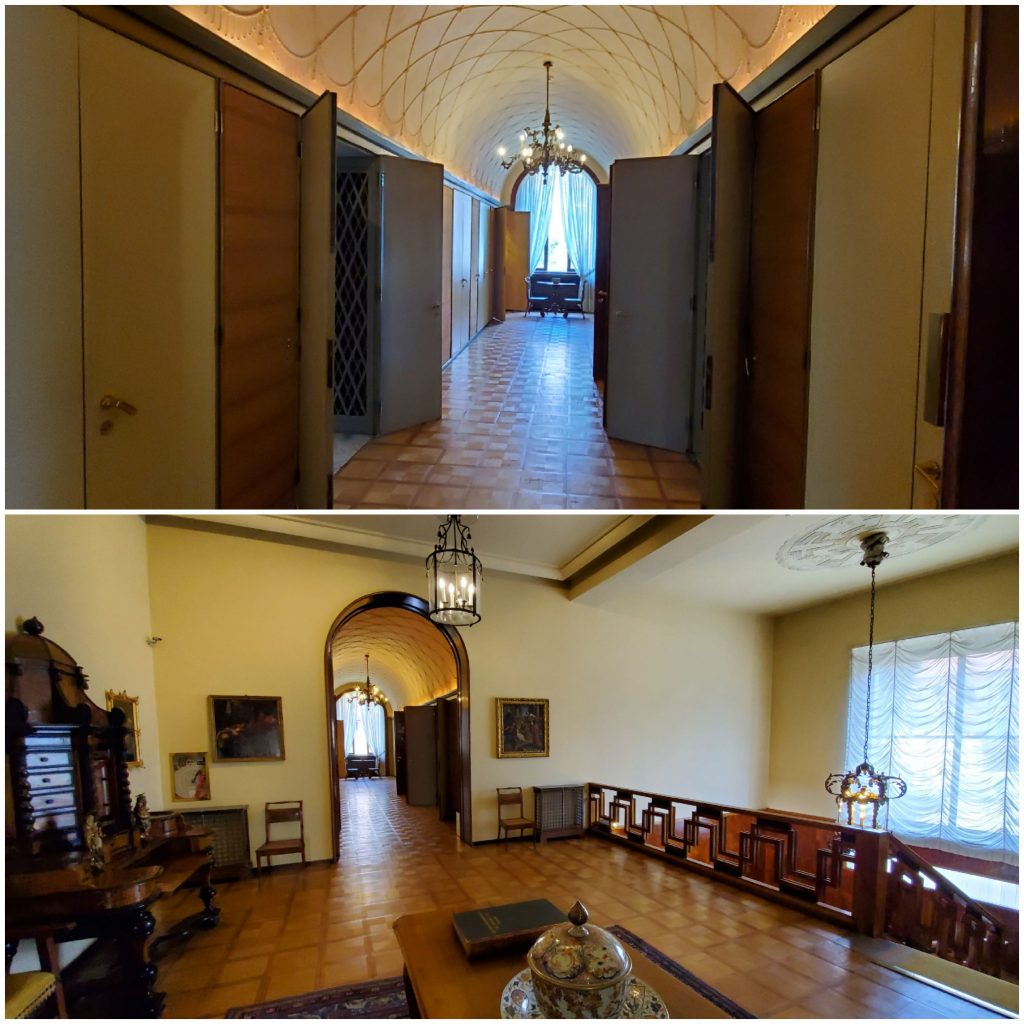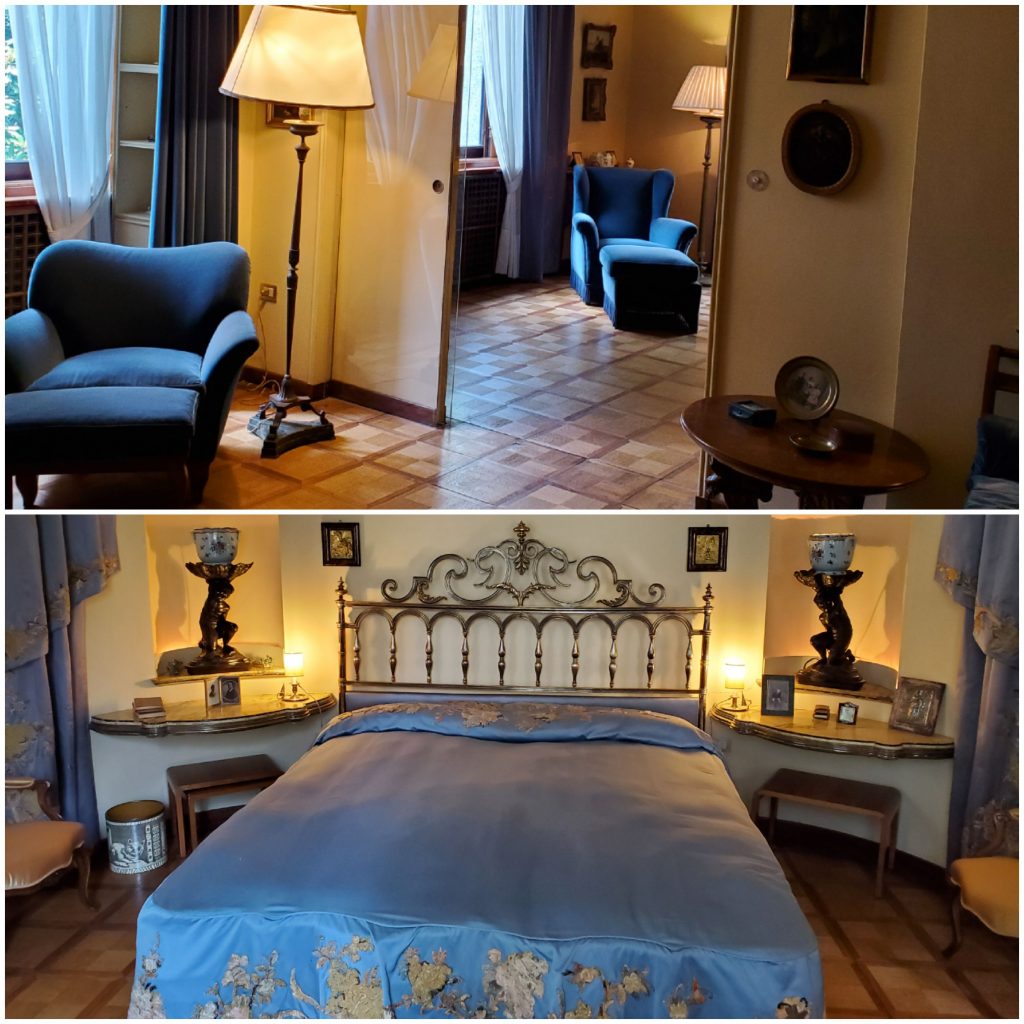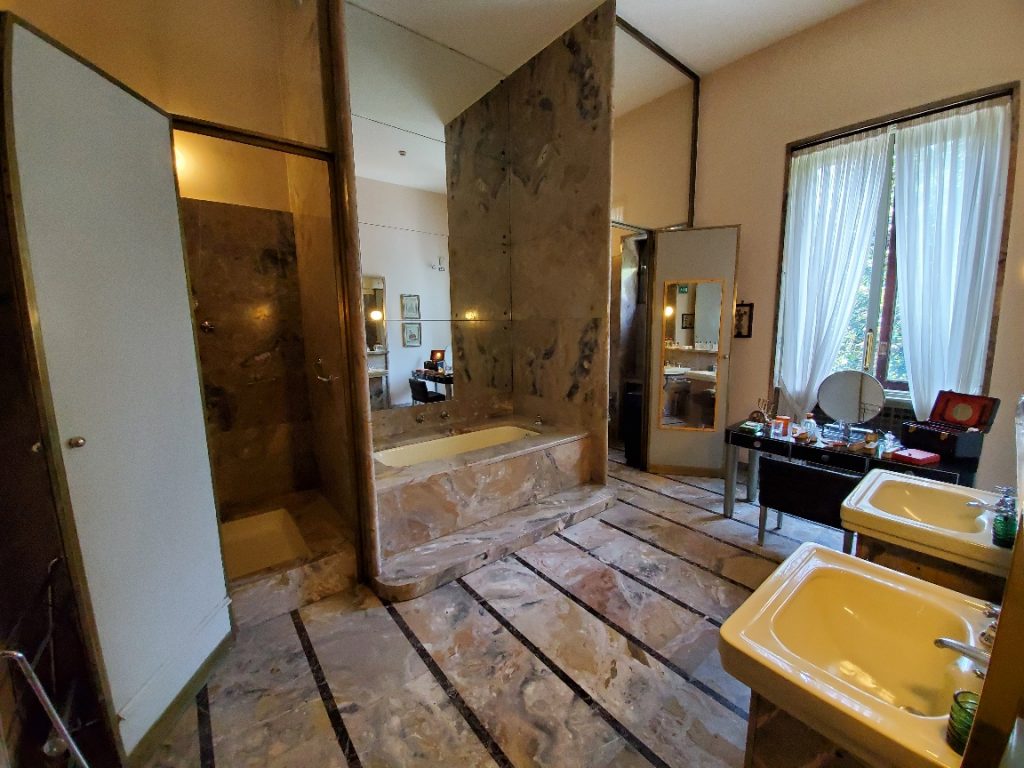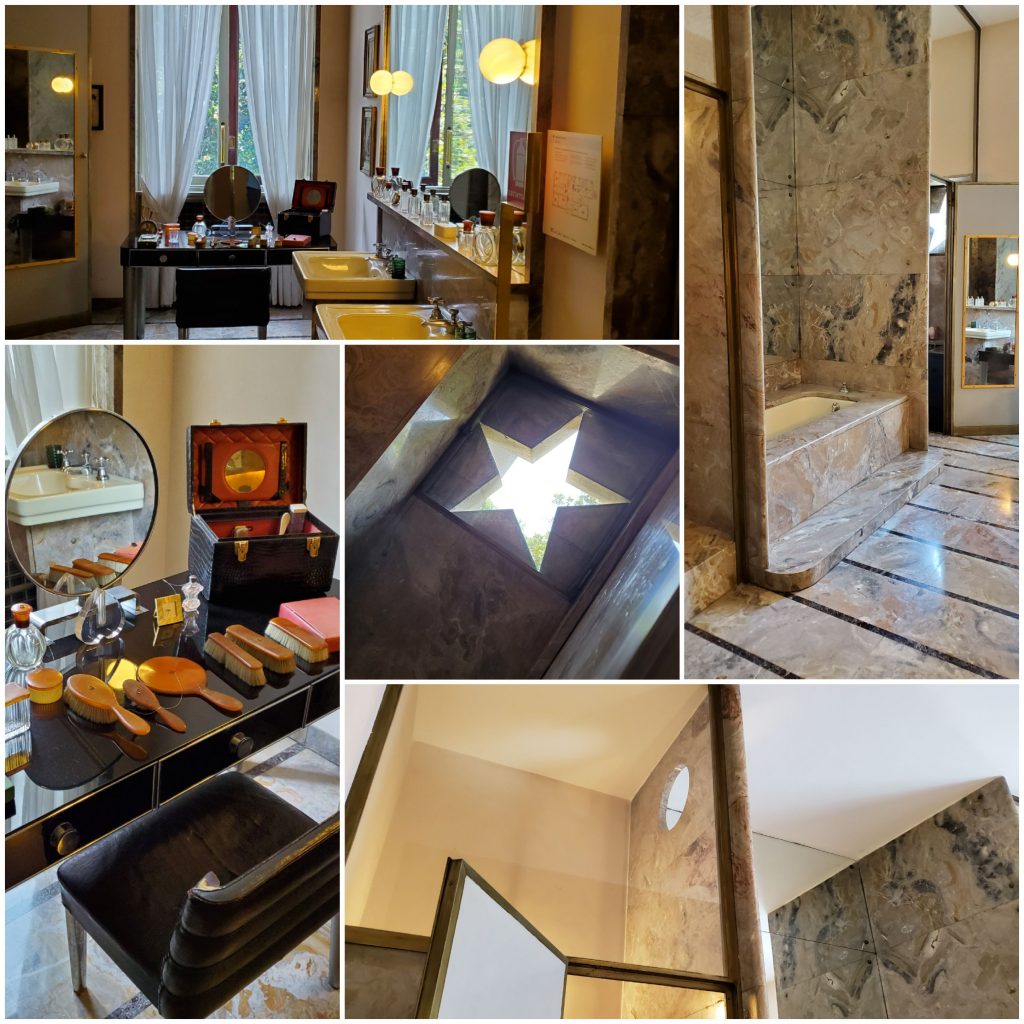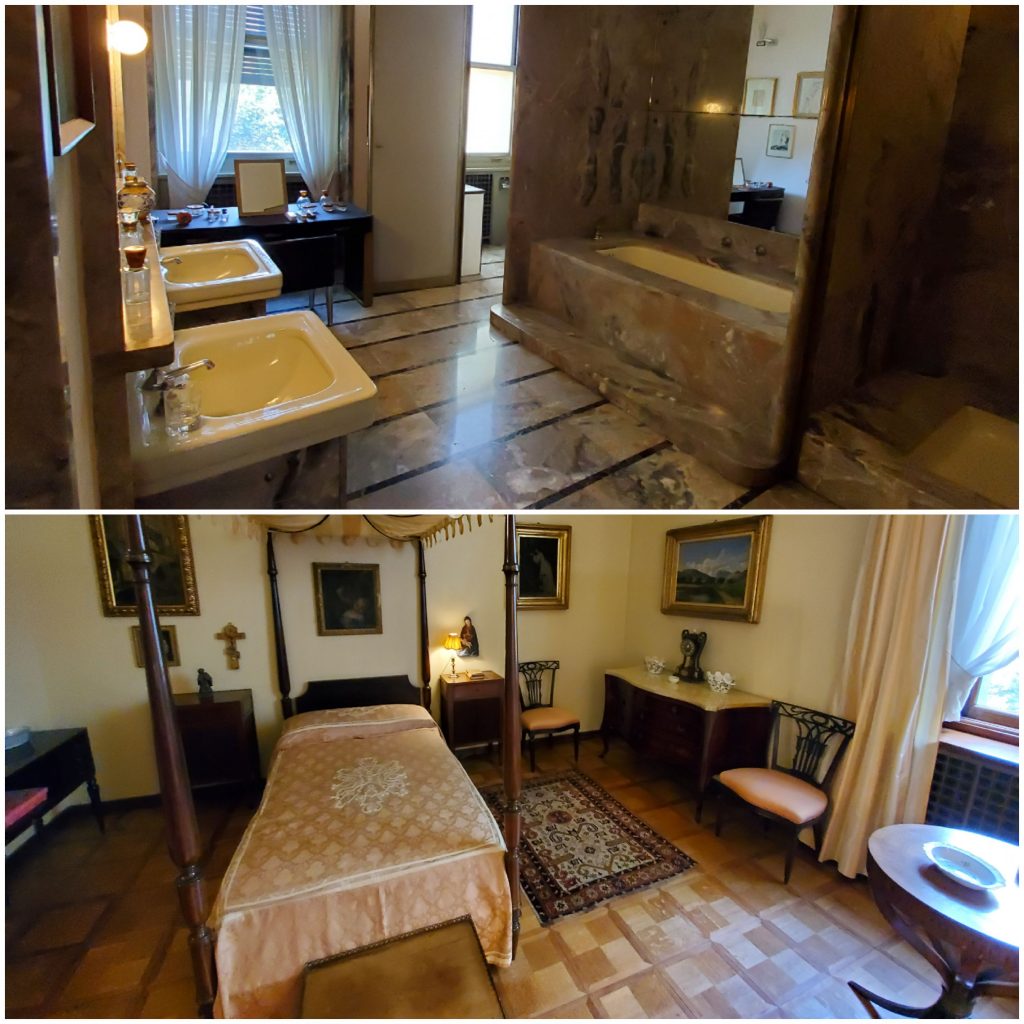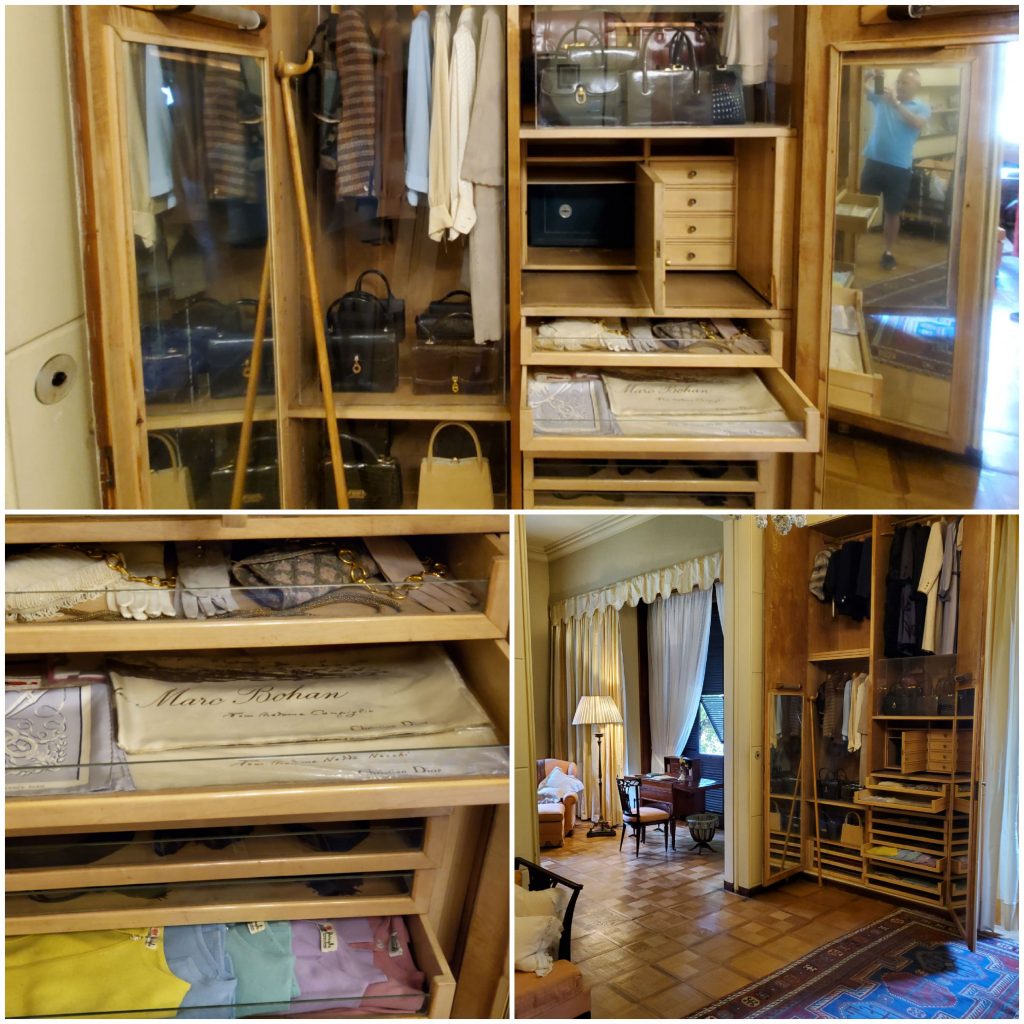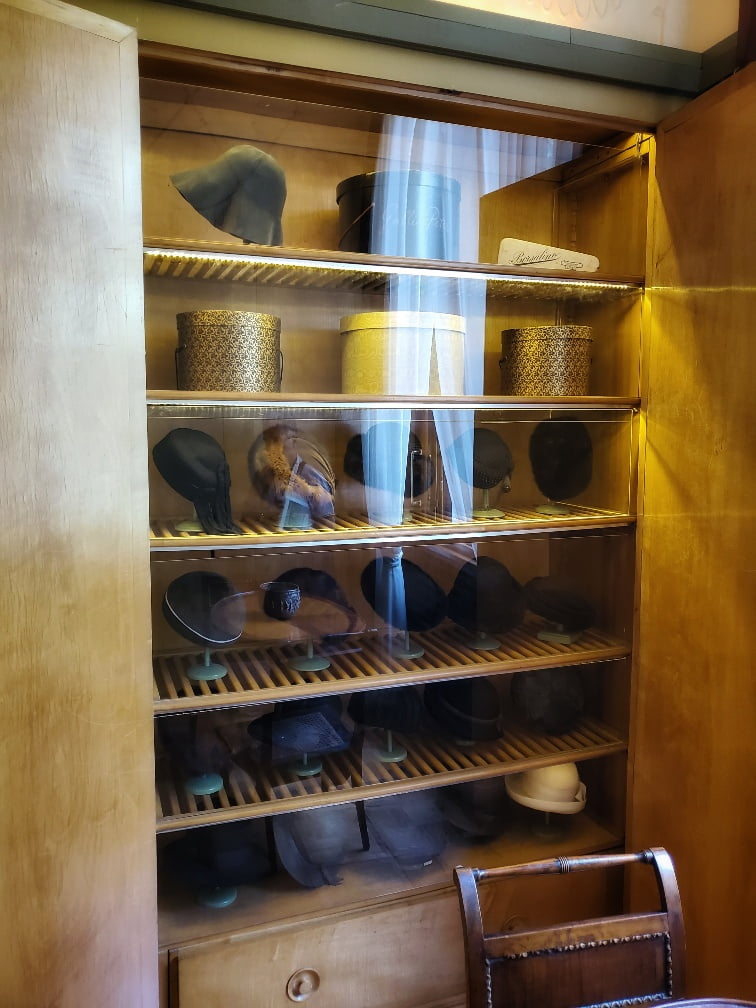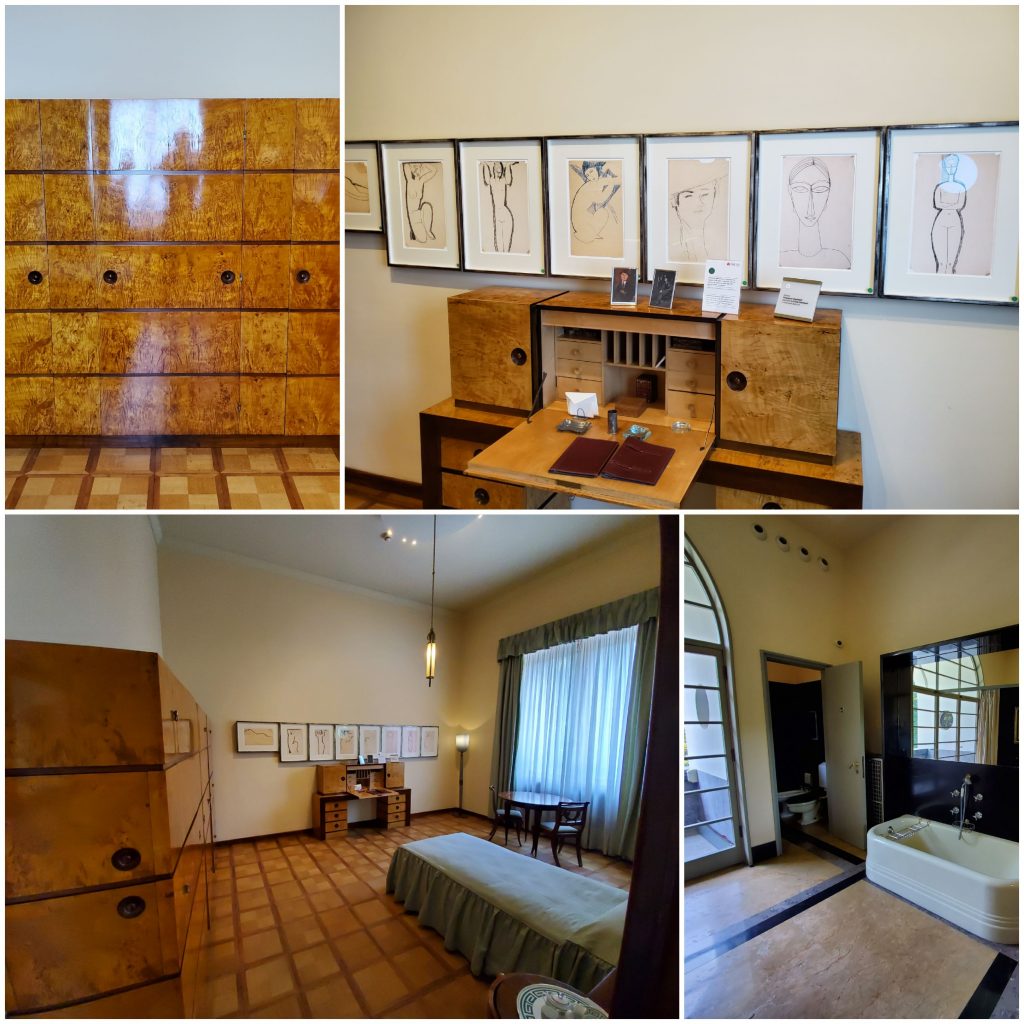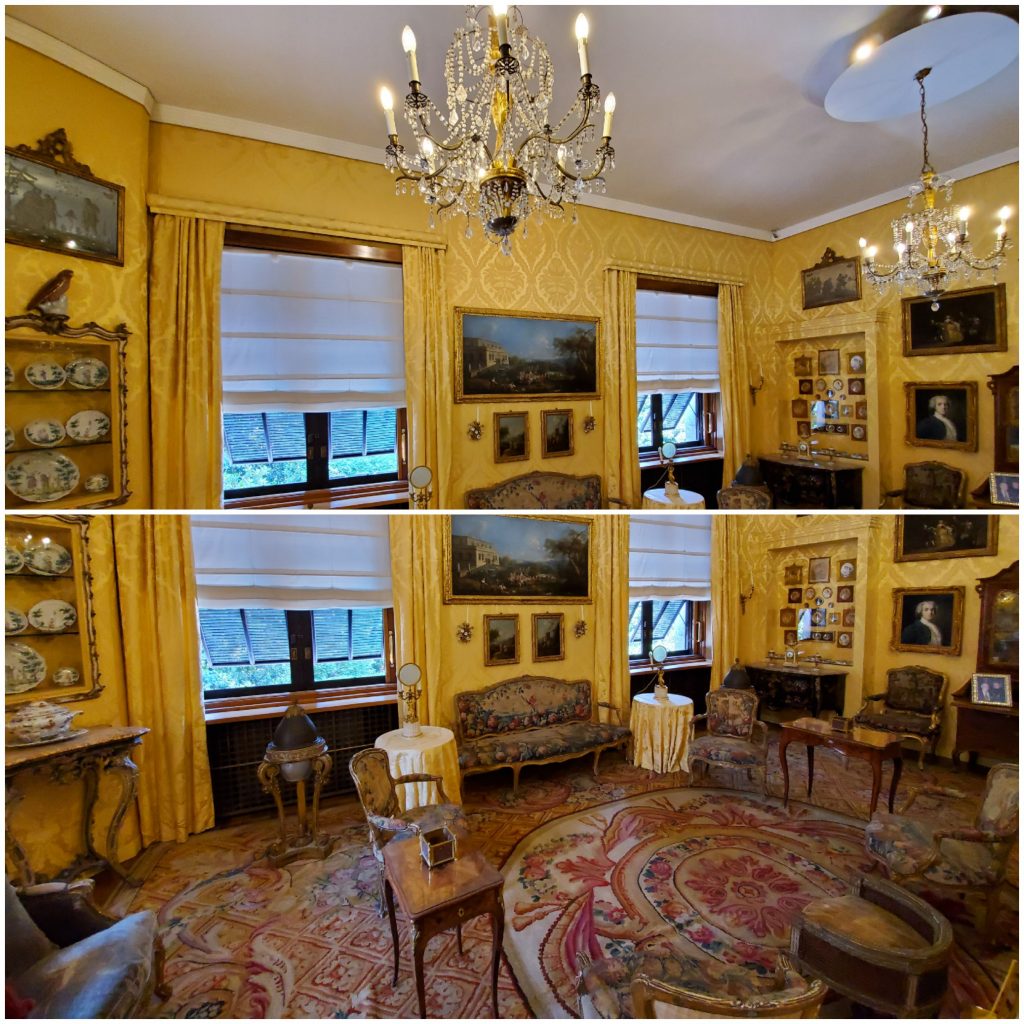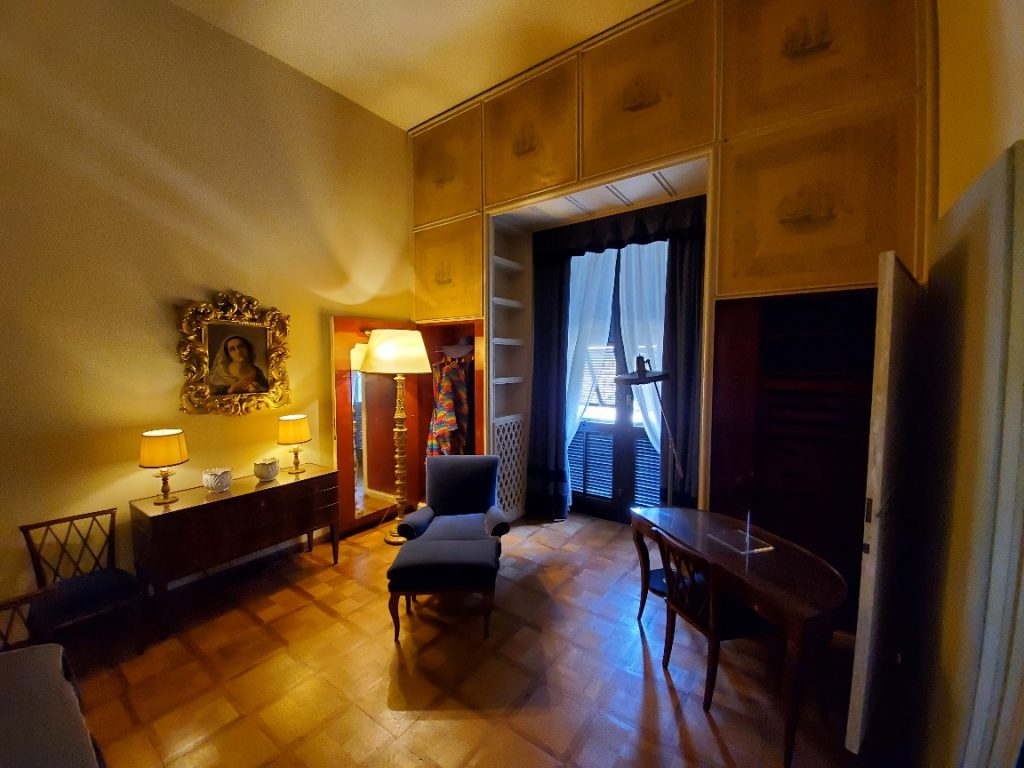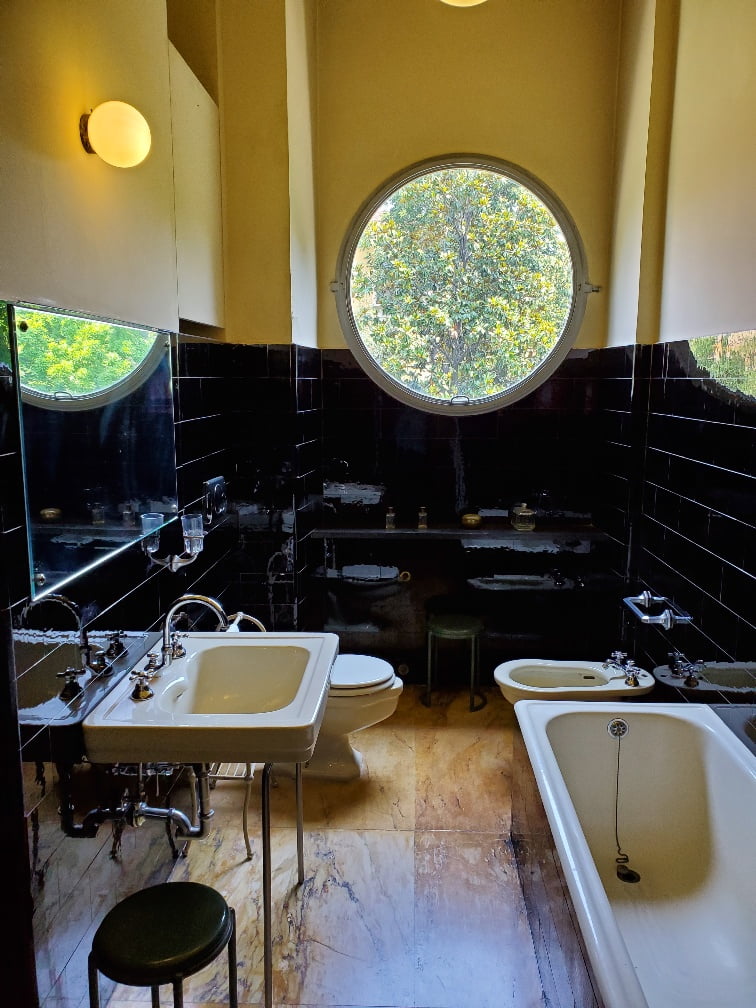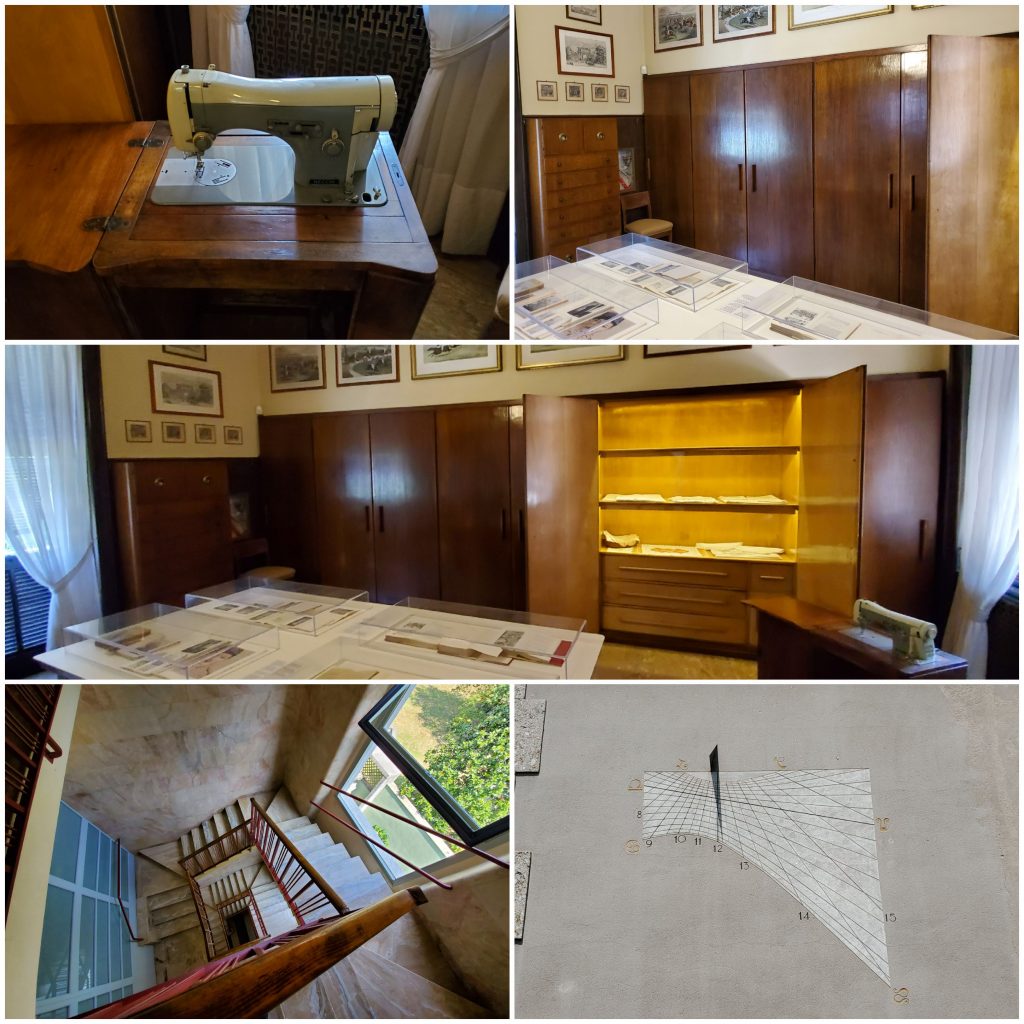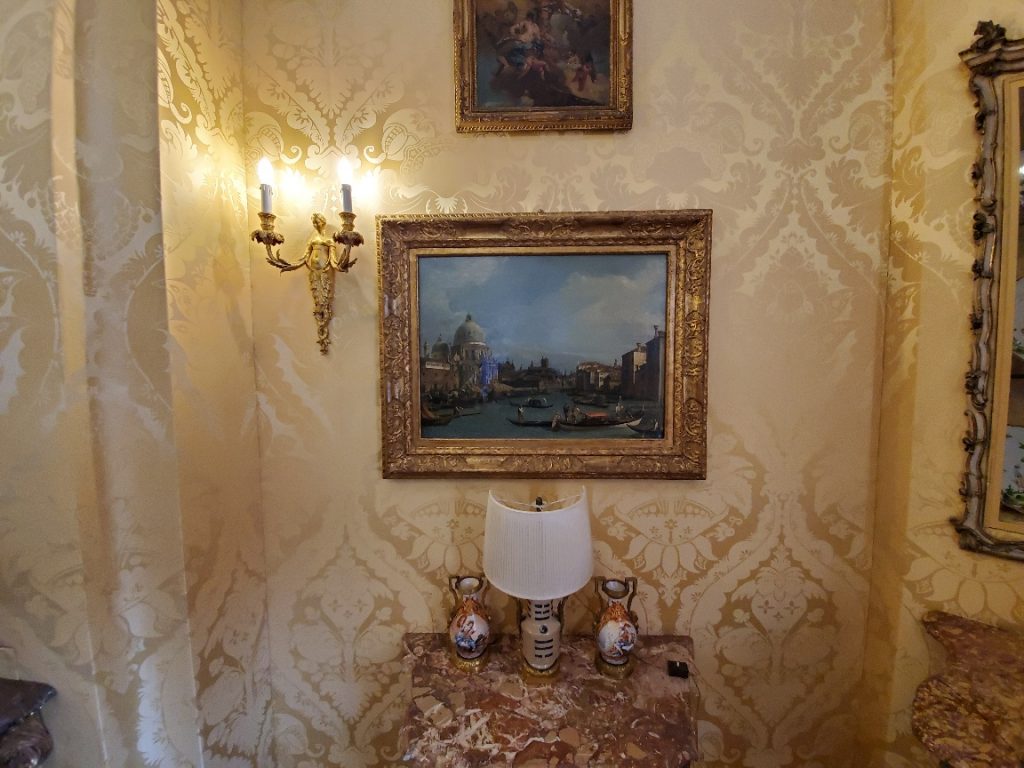 When the villa originally opened the tour included the basement where they had a cinema set up and where pictures of the sisters lounging poolside with royalty and celebs adorned the walls; that's now off limits to visitors. I wonder if they ever saw the western with Randolph Scott Decision at Sundown (aka Decisione al Tramonto)?
That was not enough art. Not enough. We took a taxi for dinner to a little Michelin starred place north of the city, Innocenti Evasioni for some food artistry. It was far. Cost us more than the taxi in from the airport. I thought we were going to get a drive by peek-a-boo of George and Amal's place on Lake Como.
After an eternity the taxi dropped us off on a very narrow street, a lane essentially, pointed, and said "down there."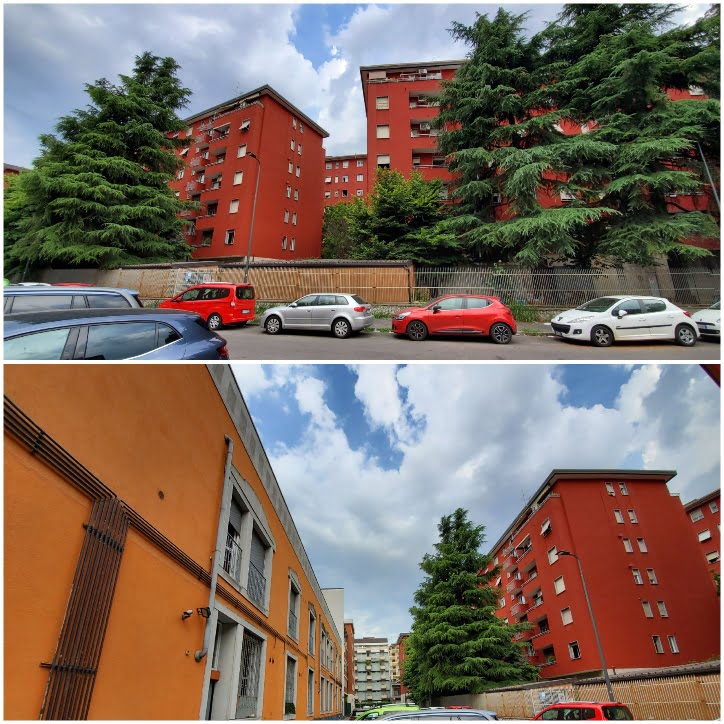 We wandered down the narrow Via Privata and, after about 25 meters we found a sign and rang a bell. We were let into a very modern reception.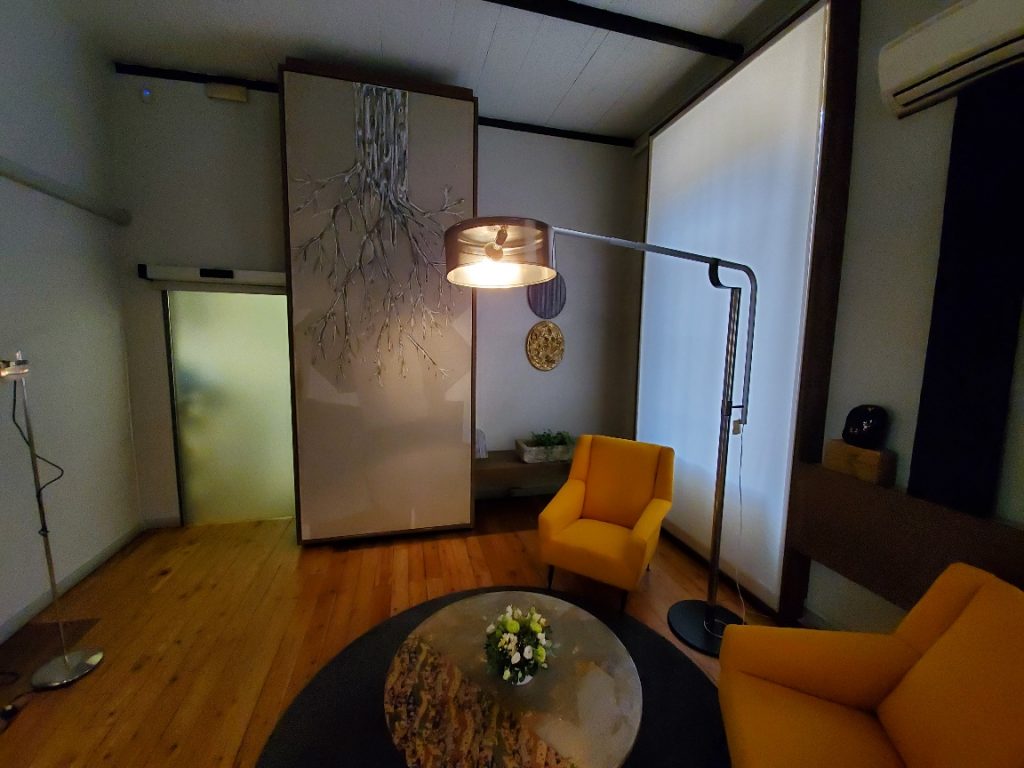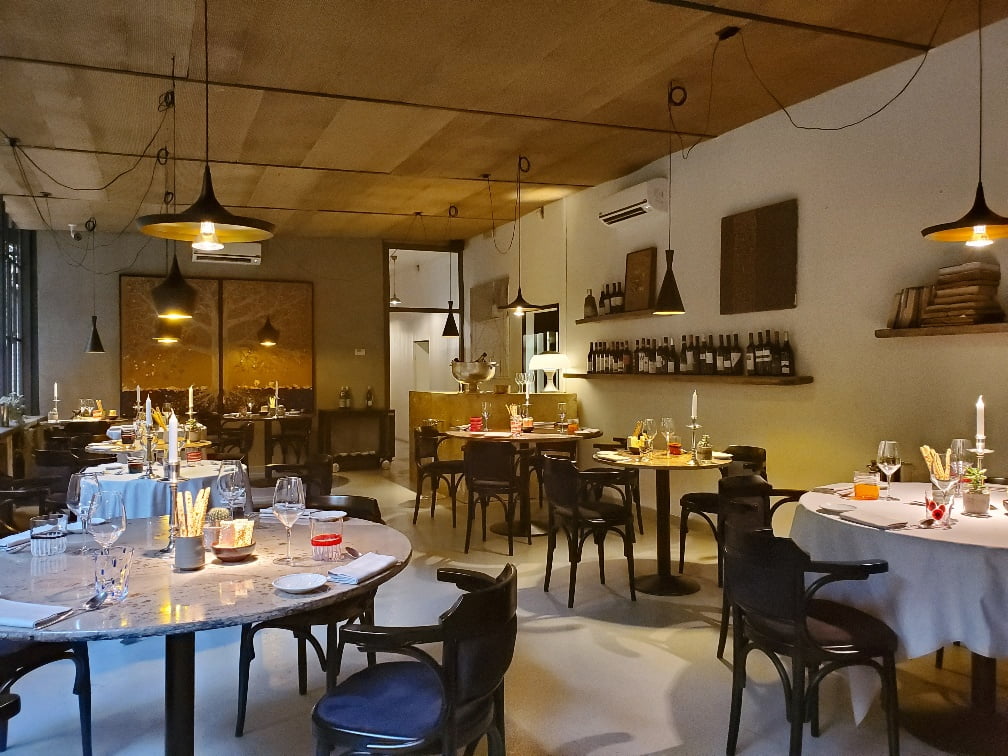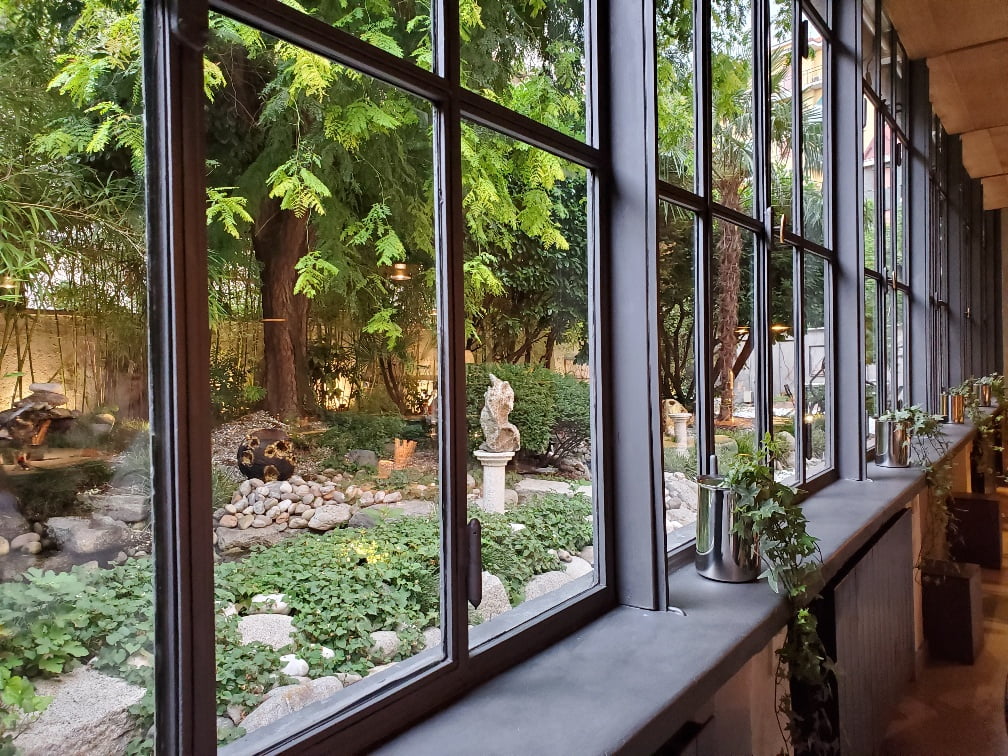 There were various elaborate tasting menus to choose from but we took the basic, a signature menu of dishes that characterize Milan. What was so exceptional about the meal was that nothing was too cheffy, everything was just to the utmost perfection without being drizzled with inventiveness of souped up in foam.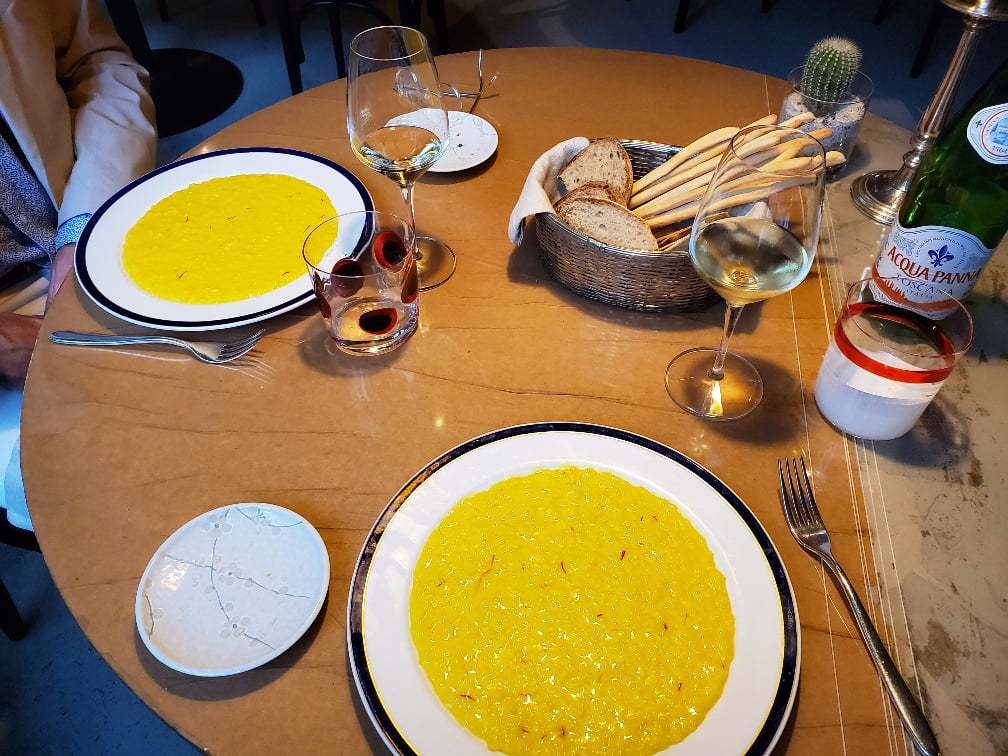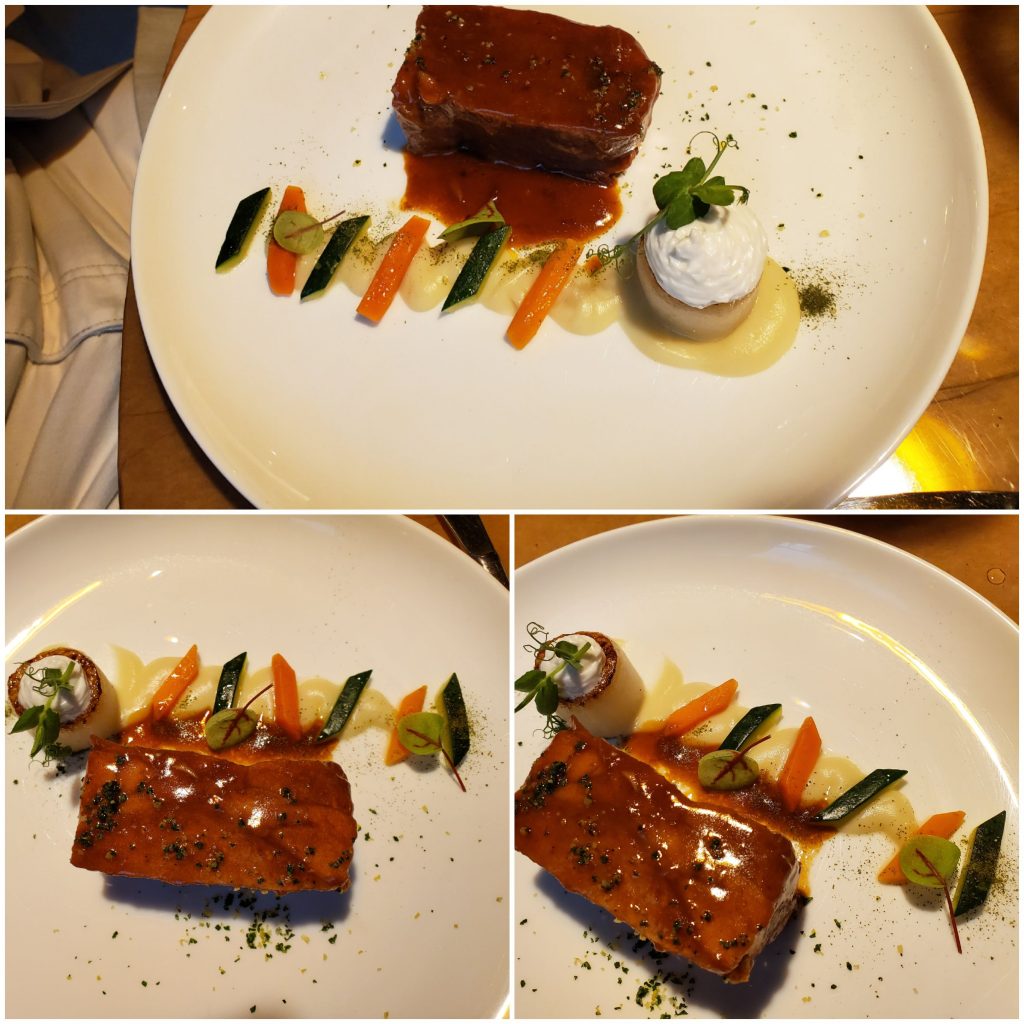 Here's the thing though: For a couple of days they had been predicting rain in Milan. A thunder shower. No sign of rain but they'd been predicting it. Well, tonight there was rain. Thundershowers. But the good thing about summer showers which release the humidity is they don't last very long. And it started to rain before we'd even had mains. So no problem. Right?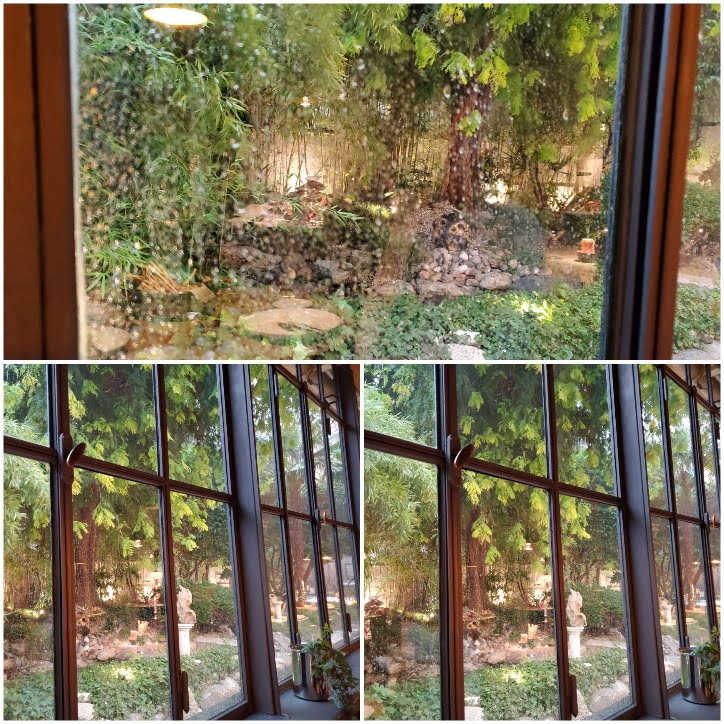 The rain started slowly. Then it started pounding. Then the wind came up. Then it started hailing. Lots and lots of hail; not two meters of hail ice like Guadalajara last week, but still. And unrelenting. Meanwhile, dinner was wrapping up and we had gone to dinner in a no-man's land.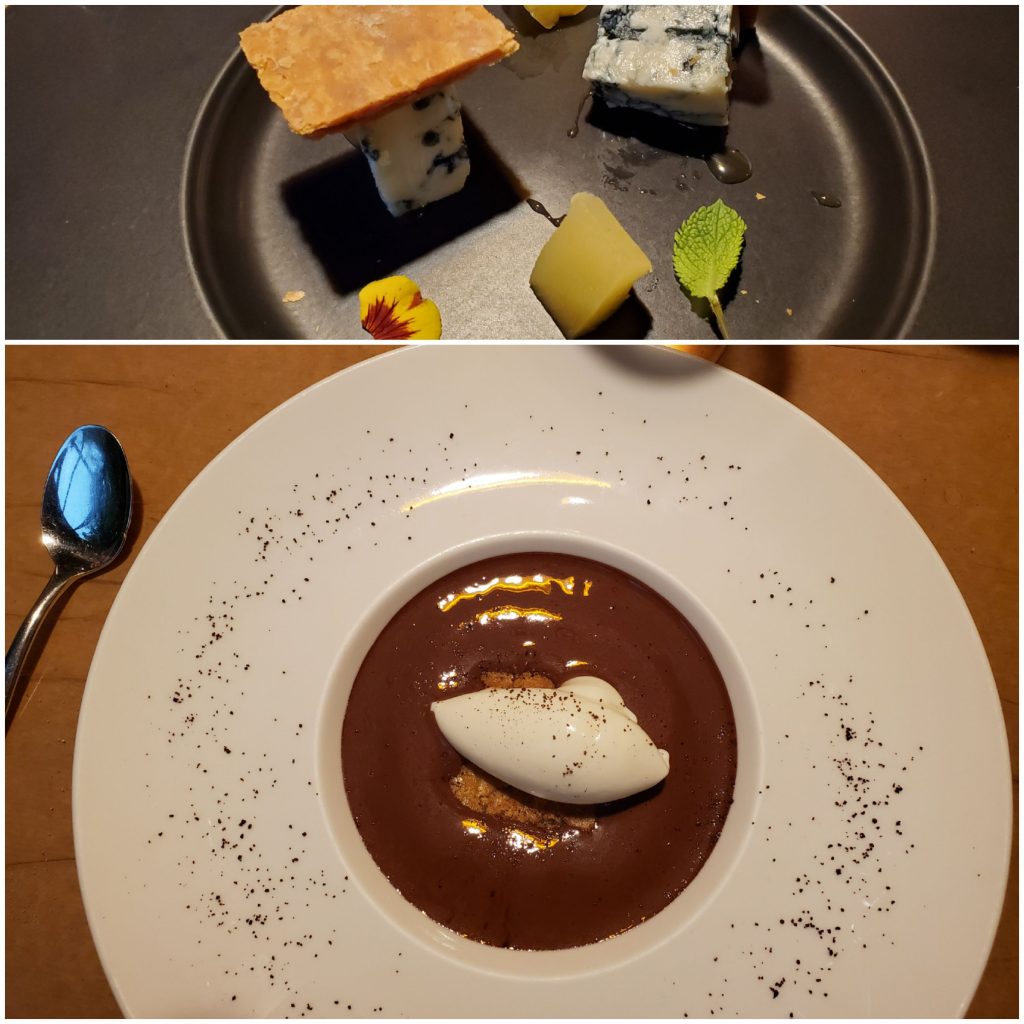 When we asked the server to call us a taxi he said "OK, but I don't know in this rain." Yikes. Anyway, a cab did show up, and he bravely drove down the laneway to pick us up, and then had to reverse, which was a nightmare in and of itself, he even smashed his bumper. It was a minivan but he had a sunroof and the ran was in torrents against the glass and everywhere were lakes of water.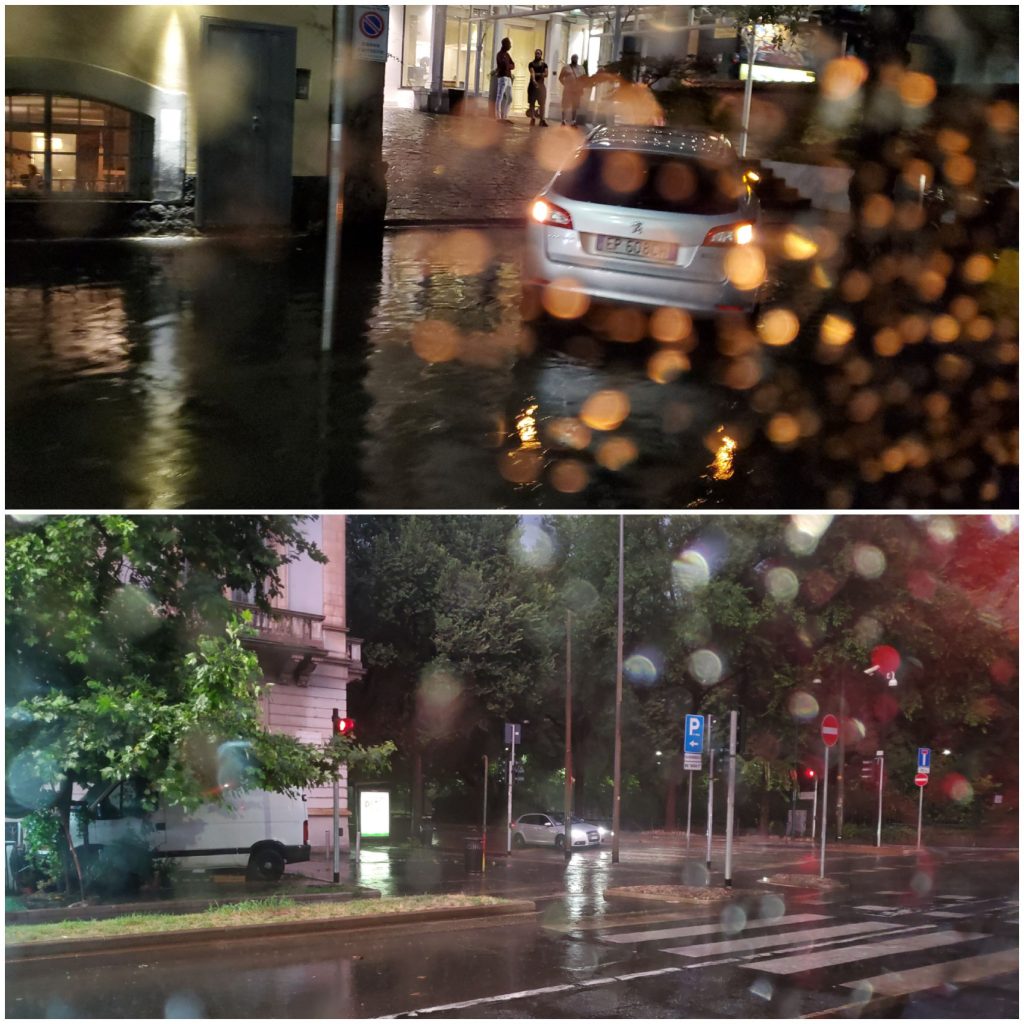 There was major flooding on the way back, wicked traffic. We saw a BMW 3 series nearly submerged up to the driver. Puddles so deep they'd swallow a Smart Car. Many roads had no curb left, it was all water. Let me tell you, it was a trip and a half.