God in the Middle & Verdi's "Ugliest Opera"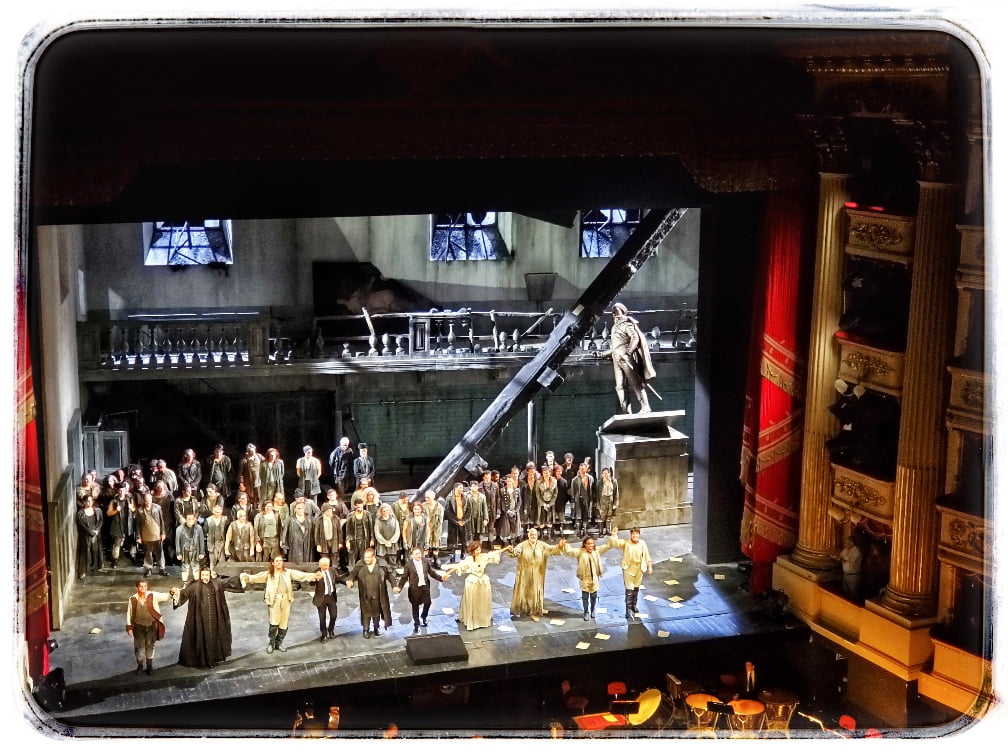 We didn't go to a church today, literally, but we did go to the high temple of opera. More on that later. First, let's go to a museum of a church!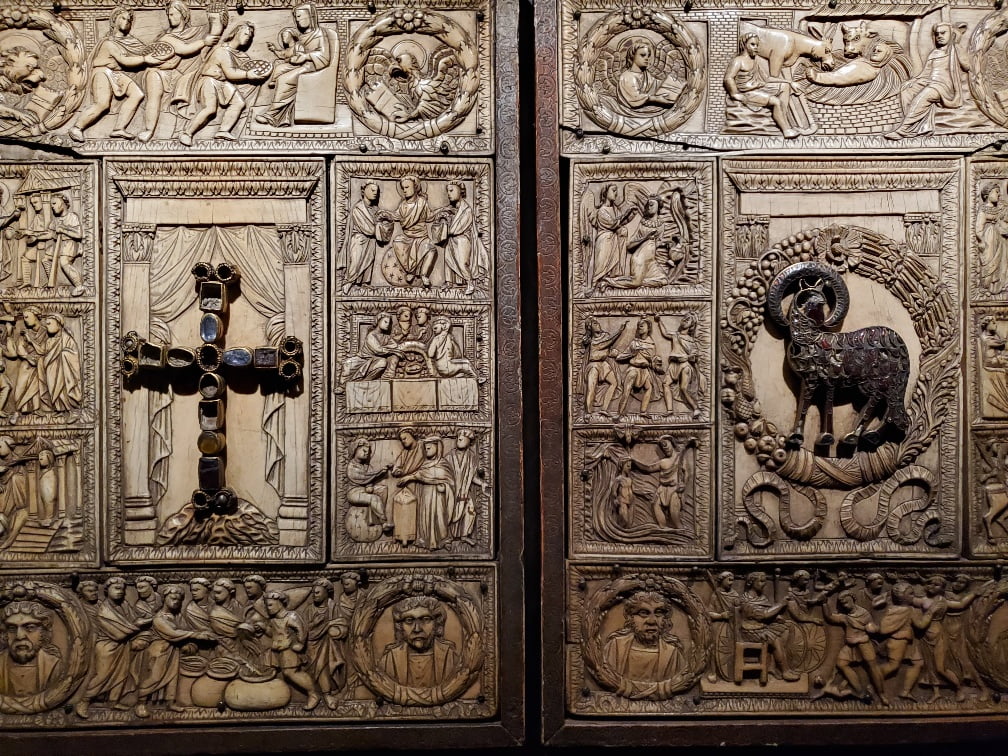 Three great things about the Duomo Archaeological Museum. First, you have to pay extra over and above going to the church so not that many people do it. Second, you get up close to artifacts from the church whereas in the church even the windows are partitioned off. And there's a third reason probably too. Oh yes, so may emails asking for more church pictures.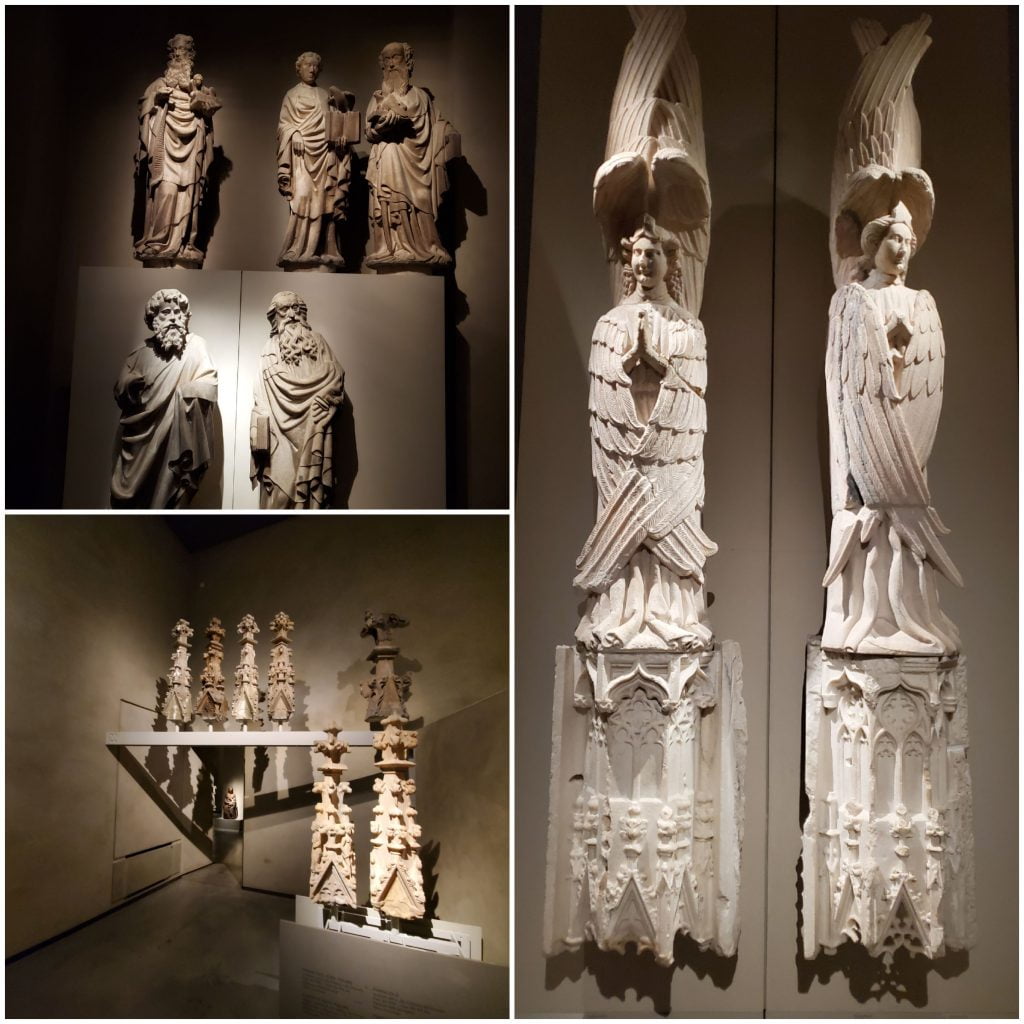 Up until around the 10th century AD Jesus was (at least in all the art here) portrayed more or less with how we think a Pharaoh would look. Then, somehow, he starts to look more and more western European, first a little skinny, then quite Iron Man.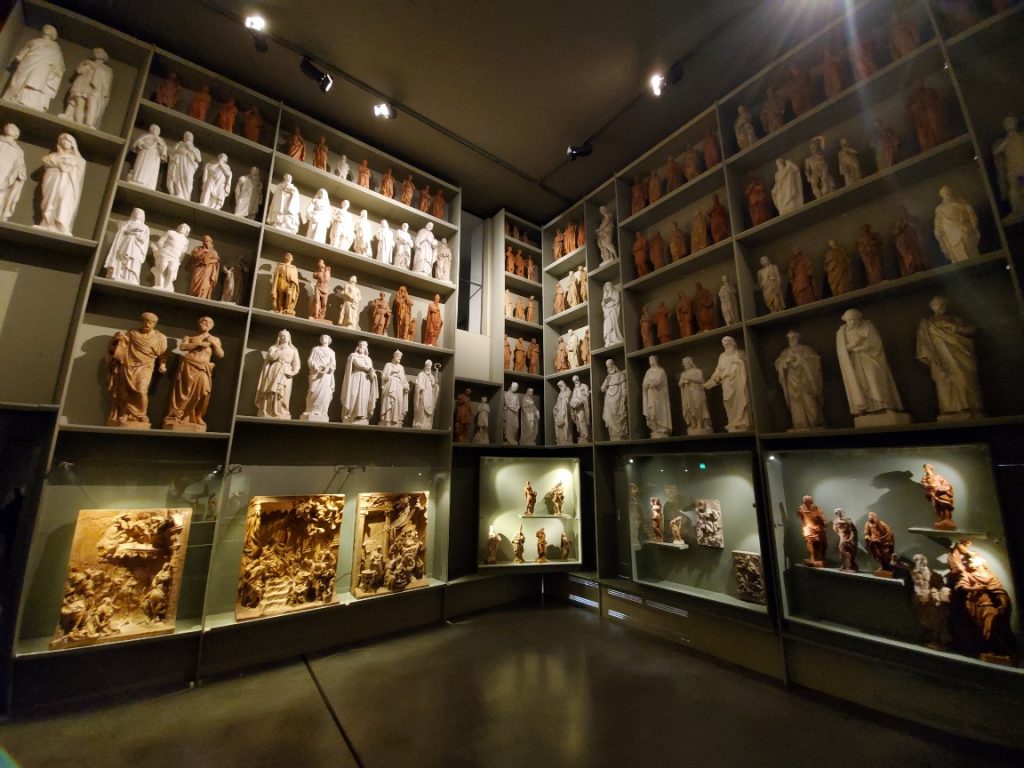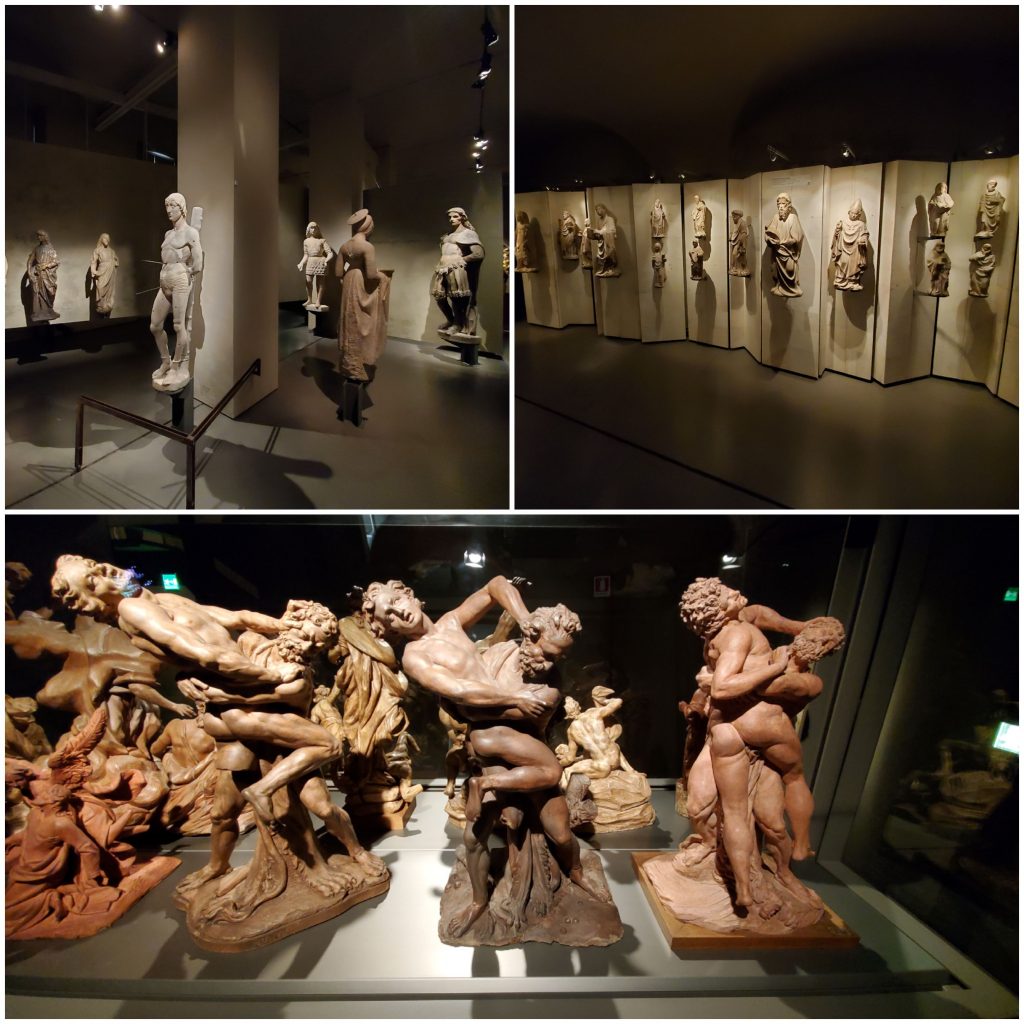 Afterwards we window shopped for an extensive period. Extensive. If you have an expense account, boy this is the place. But after three weeks of vacation expenses, we were price-tag shy.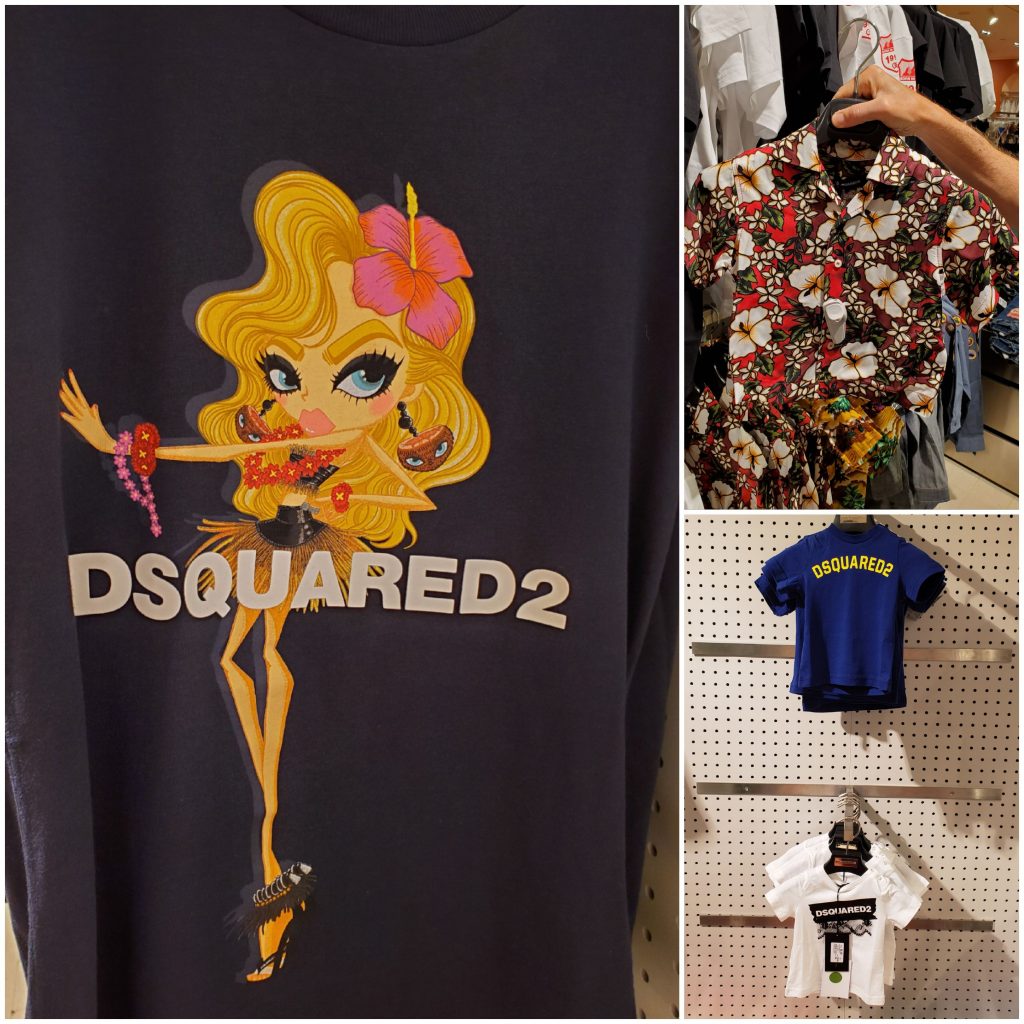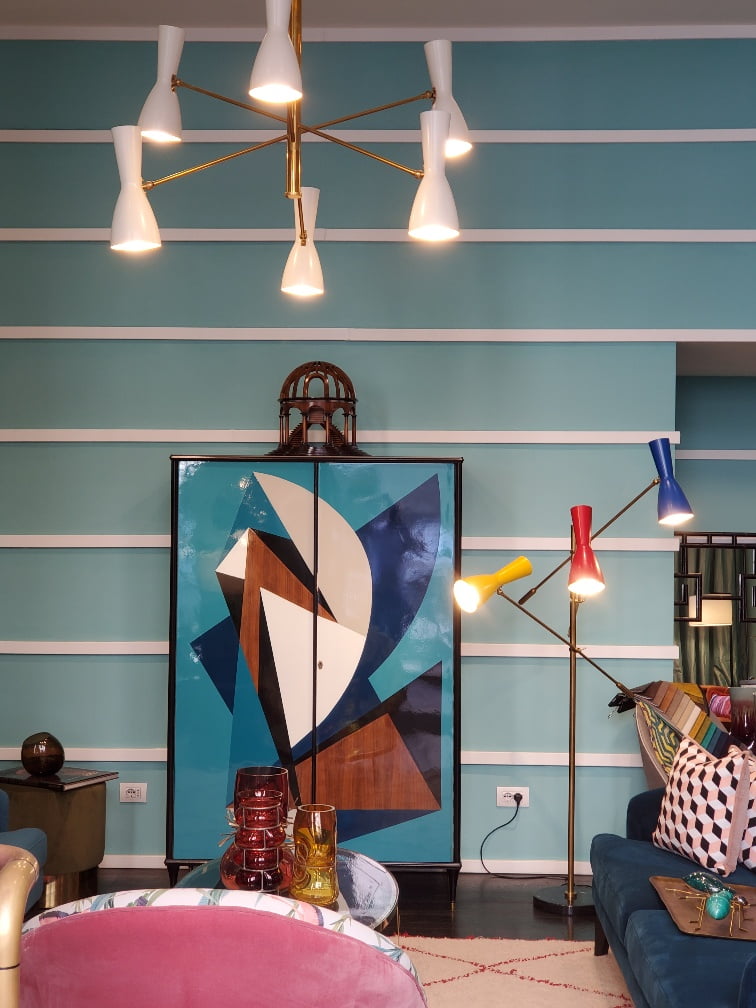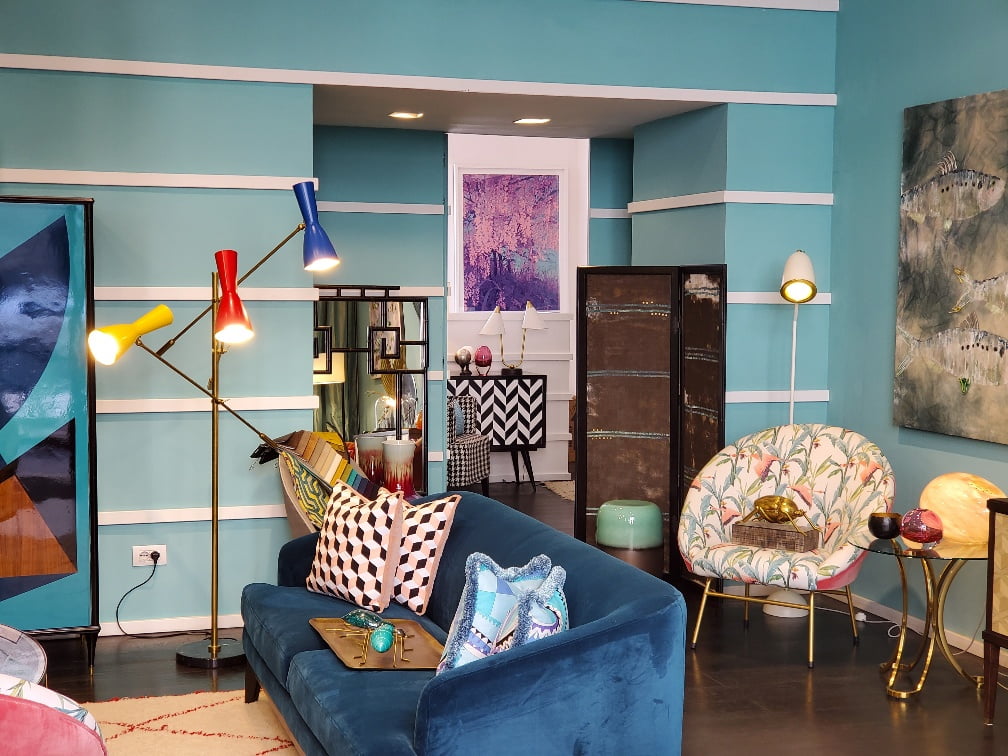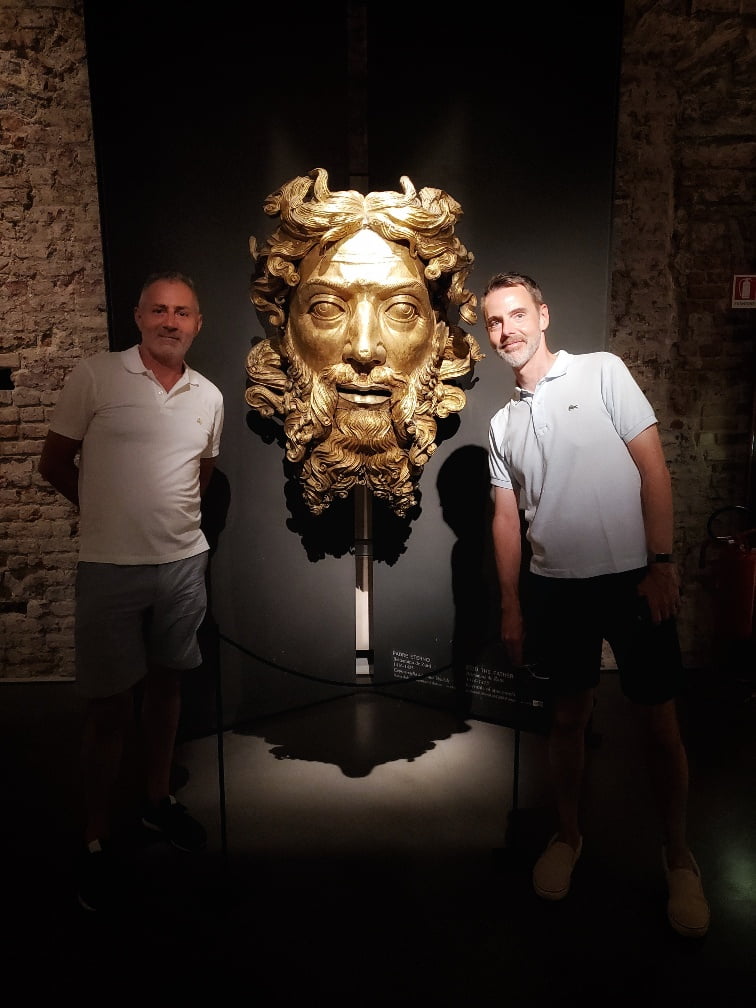 After a reconnoitre at the hotel and a cool down (another 33 C day) we set back out early evening for the opera. We caught a light, early supper at Rinascente ("voted world's number one department store" but they did not have elevator operators with white gloves as in Tokyo); eating in advance of an 8 p.m. curtain is tricky in Italy, even in Milan.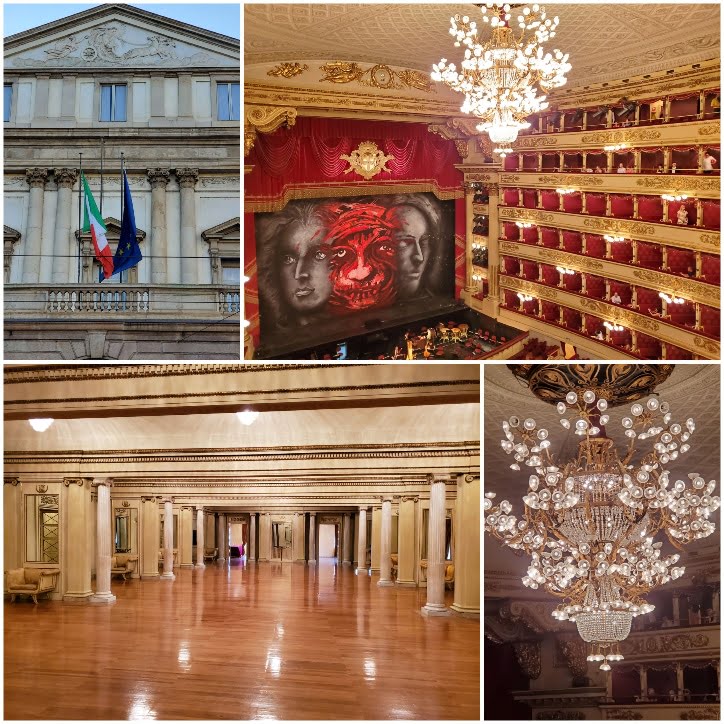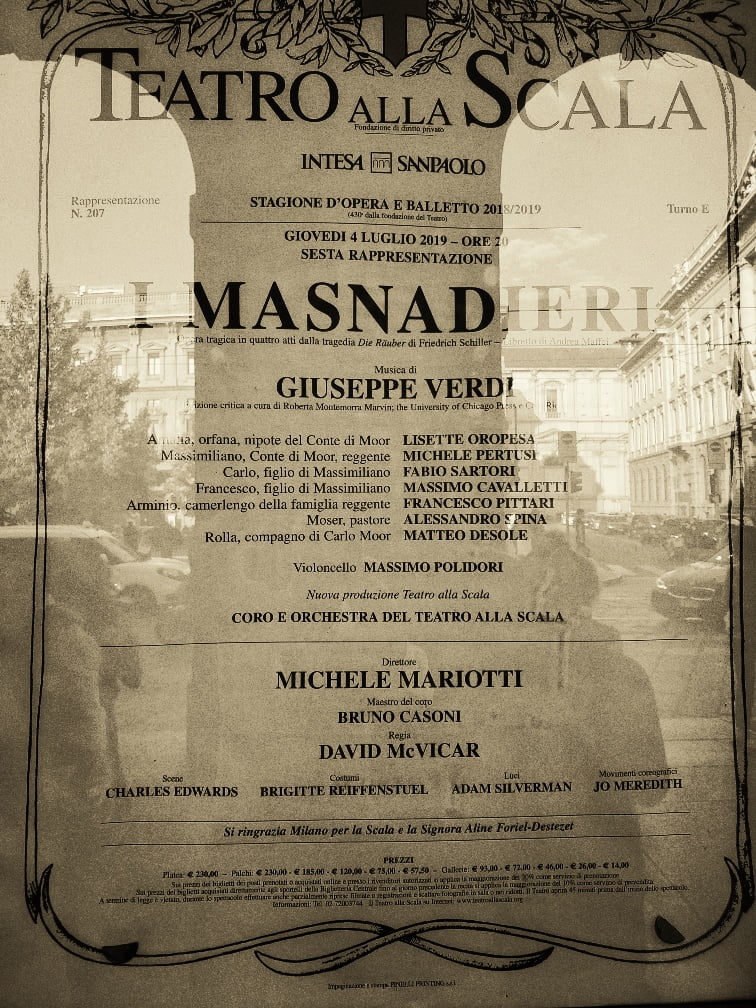 Let me tell you the story, since you ask. A Count has two son's, Francesco and Carlos. Francesco covets the fiancée of Carlos so, while his brother is away, he concocts a plot that Carlos died in battle. The father dies of shock. Bad Francesco. End of act one.
The fiancée is inconsolable in grief.  She sings about it.  She finds out by chance that Carlos isn't dead.  She sings about it.  Francesco professes his love; she rejects it; he plans to make her his slave.  Very bad Francesco. Meanwhile, Carlos is raping and pillaging with a gang of thugs, so he ain't no angel either.  The future looks bleak.  Intermission.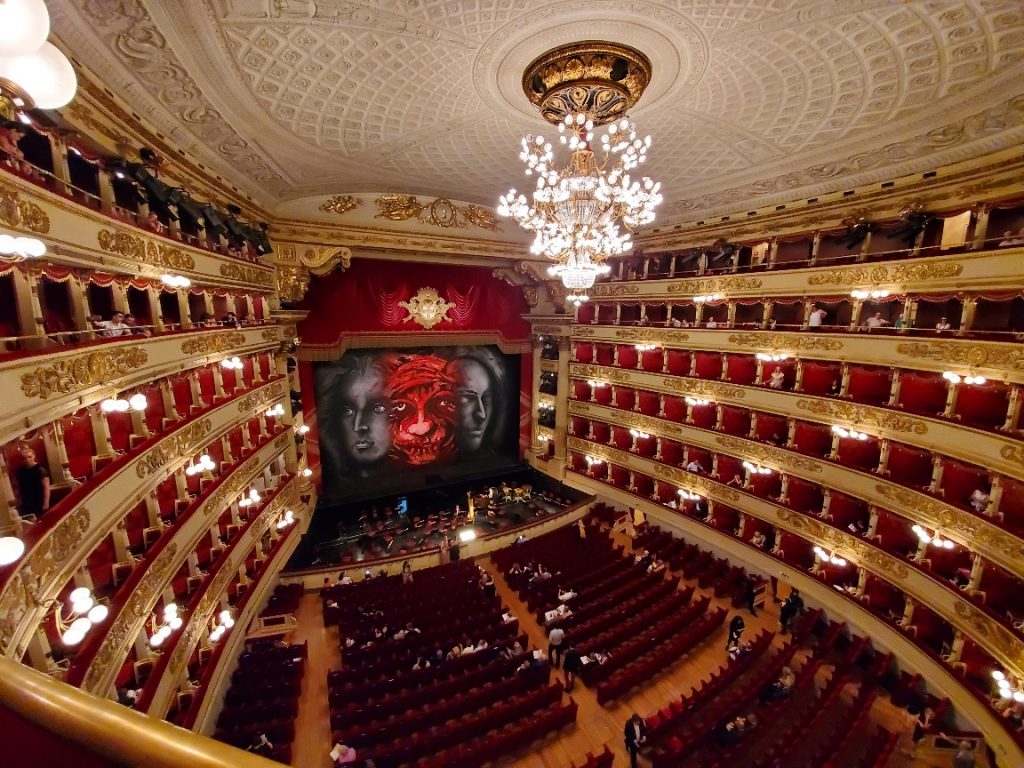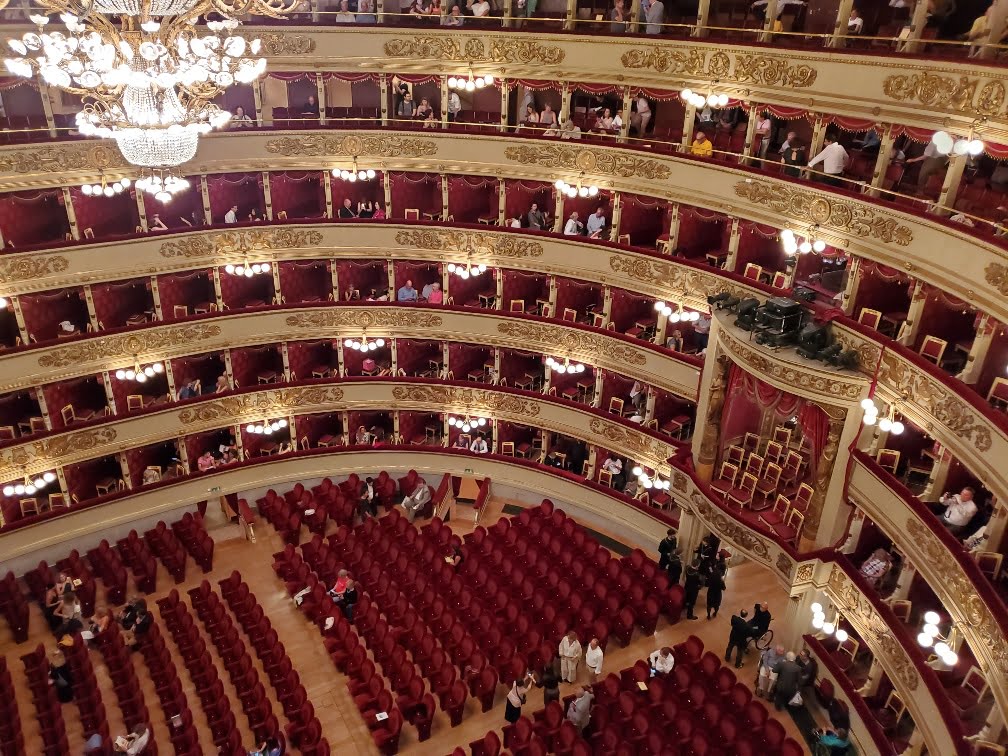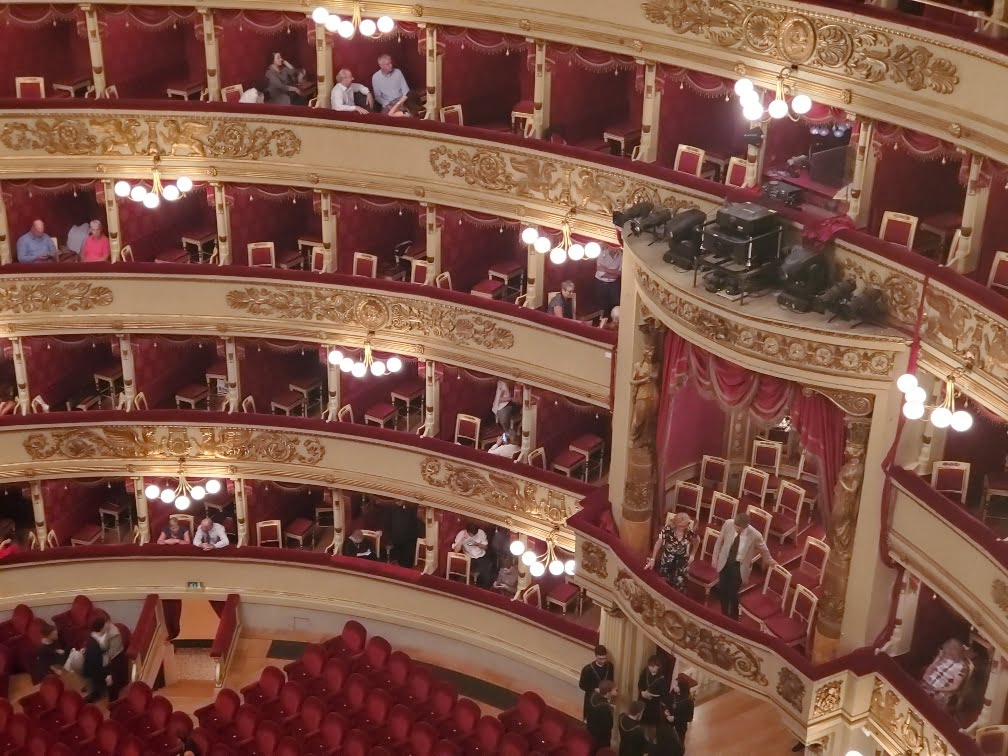 Second half Carlos briefly reunites with his fiancée but must return to his coterie of no-goodniks. He finds out his brother plotted against him. He asks his men to bring him Francesco, "feasting or praying." It's Brother Vengeance. Meanwhile, Francesco is delusional in guilt; well, he dug his own grave didn't he? Then, get this: Carlos finds his father alive, in a pit. He didn't die of grief, he fainted with grief, and Francesco virtually buried him alive. Jeepers, families. Francesco calls the priest for absolution but he's so totally evil the priest refuses. Francesco is killed or commits suicide or gets away, it's unclear in this interpretation, but the Google says lives.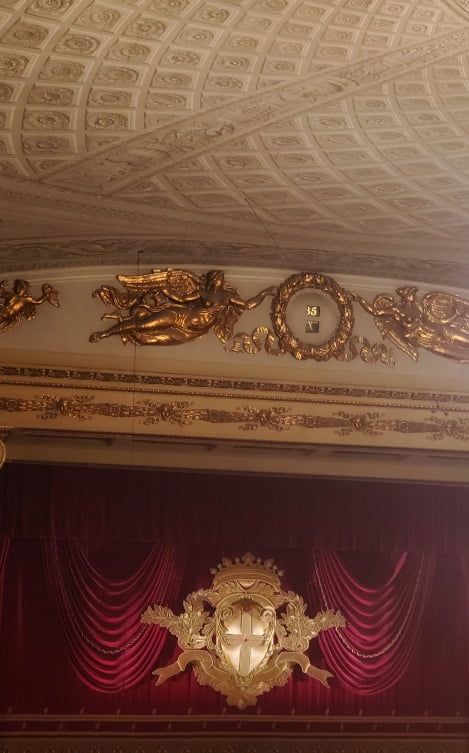 Last act, it's all going to work out, I just know it. The gang reports that Francesco is no longer a threat. The fiancée is reunited with Carlos. They sing a duet of reunification although the Count and the chorus join in so it's no longer a duet. But then Carlos comes clean: He's not a soldier, he's a common criminal, and his band of thieves perform villainous acts, they even set Prague on fire. Heathens! Fortunately, his fiancée appreciates his honesty and given this is the last act she forgives him promptly but, wait for it, his "army" who have sworn an oath to him don't. It's either the gang of thugs or his betrothed. A lot happens very quickly at the end. Follow me here. Realizing he's just as lousy as his brother, he kills his fiancée (didn't see that coming, did you?) and flees with the thugs. Yowza. It could have been called The Two Bad Seeds.