Raw Material, Finished Article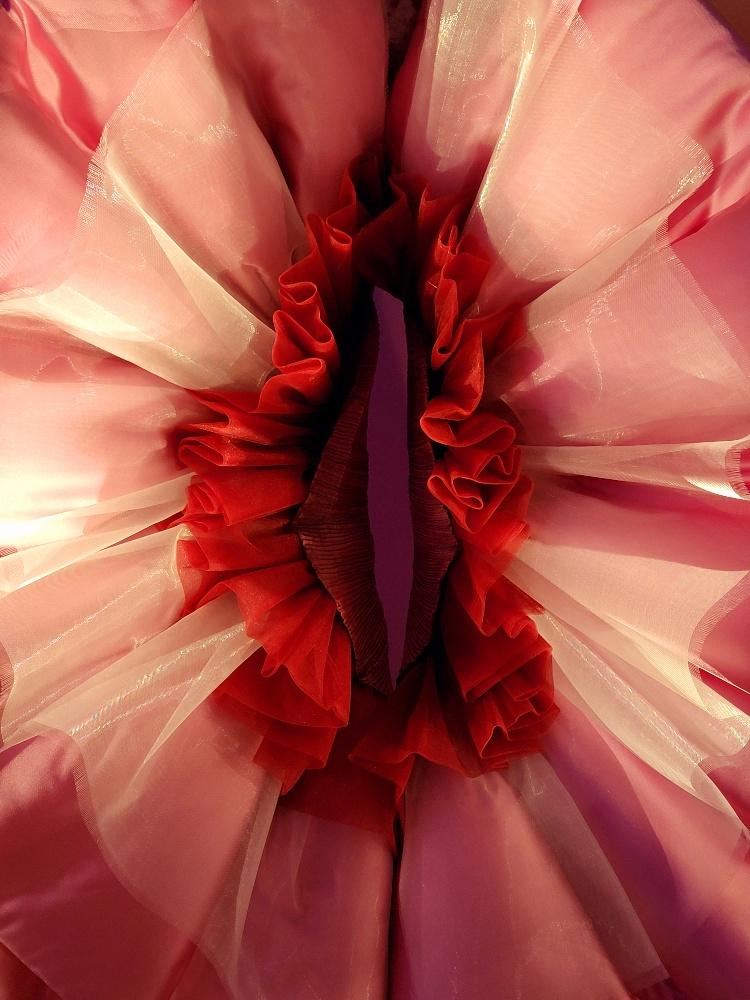 BA 84 overnight to Britain.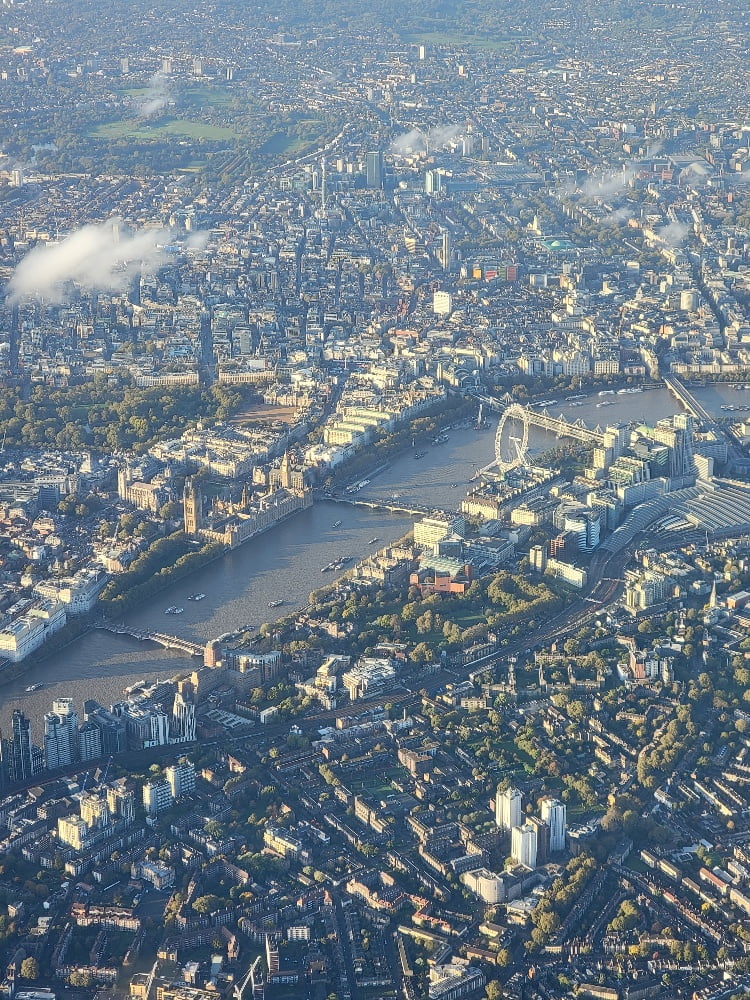 Westminster, Elizabeth Tower (aka Big Ben), the Eye.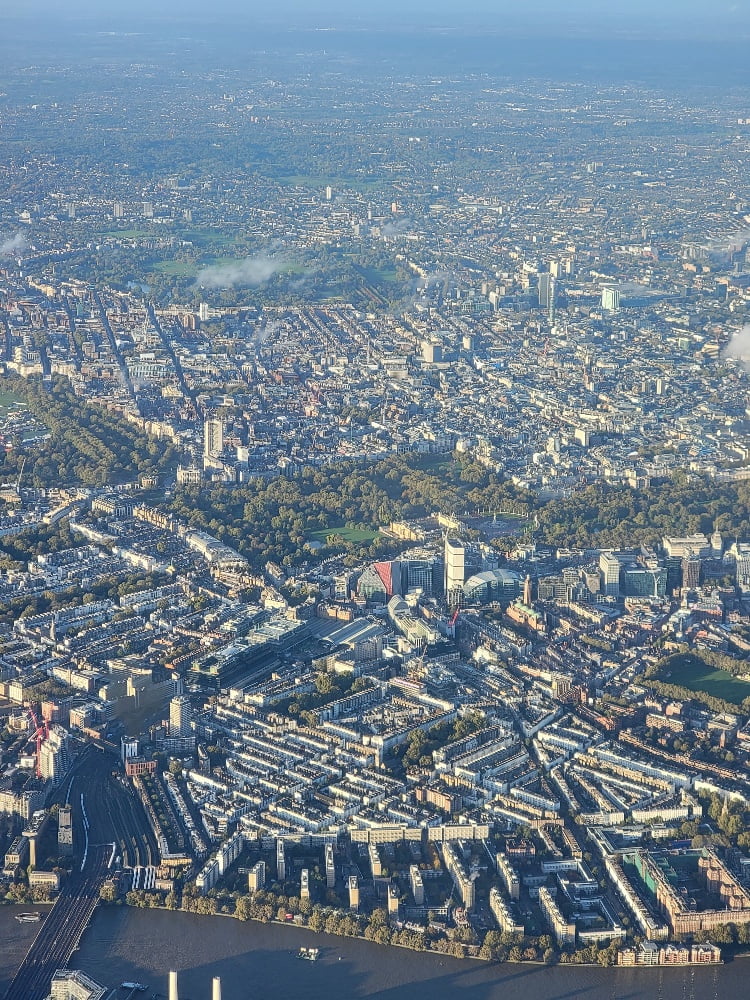 Kensington Gardens, back yard of Buck House, and a plane from Iran; something you don't see everyday (or, you know, ever in Canada).
The fly in Sunday afternoon was a dreary autumn sepia but it was clear and thrilling to be so close over central London. It must irritate locals no end, particularly in the SW, with a low LHR flyover, but for anyone with a window seat it's a thrill to live out a drone shot.
Rocki was scheduled for a pick-up; chauffeur service! Unfortunately a "fireball" crash with a car on fire, one dead and three sent to trauma effectively shut the M4 before the Heathrow exit. I took the Express to Paddington, the Elizabeth to Farringdon and the Thames Link to Cricklewood. It was late by now; we orderedin south Indian and chewed the fat.
Monday was a bright, beckoning fall day. In the morning I headed off to the Museum of London Docklands for a show on the history of tailoring in London, specifically the influence of the Jewish immigrant community over the mid-1800s through late 20th century.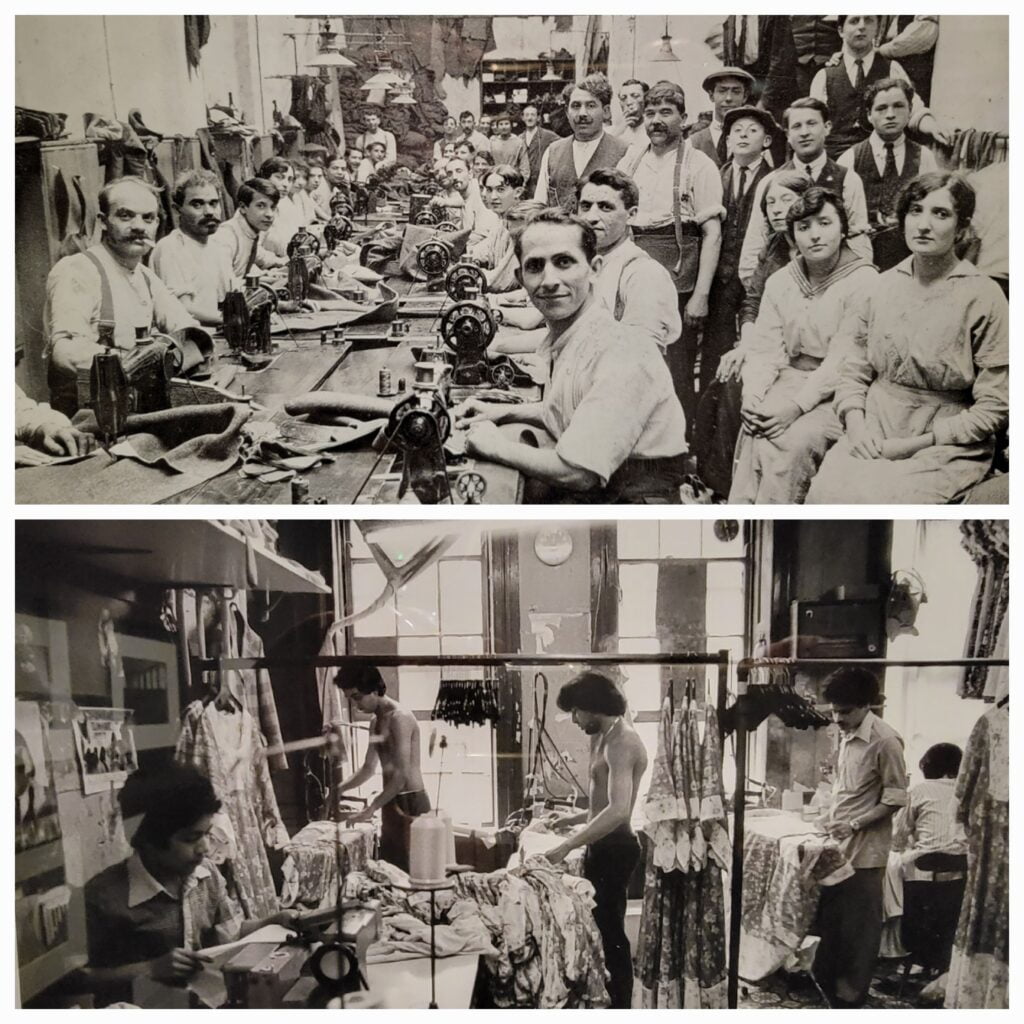 The fashion influence on popular culture was beautifully illustrated with pop stars, athletes and royalty embracing "home grown" talent.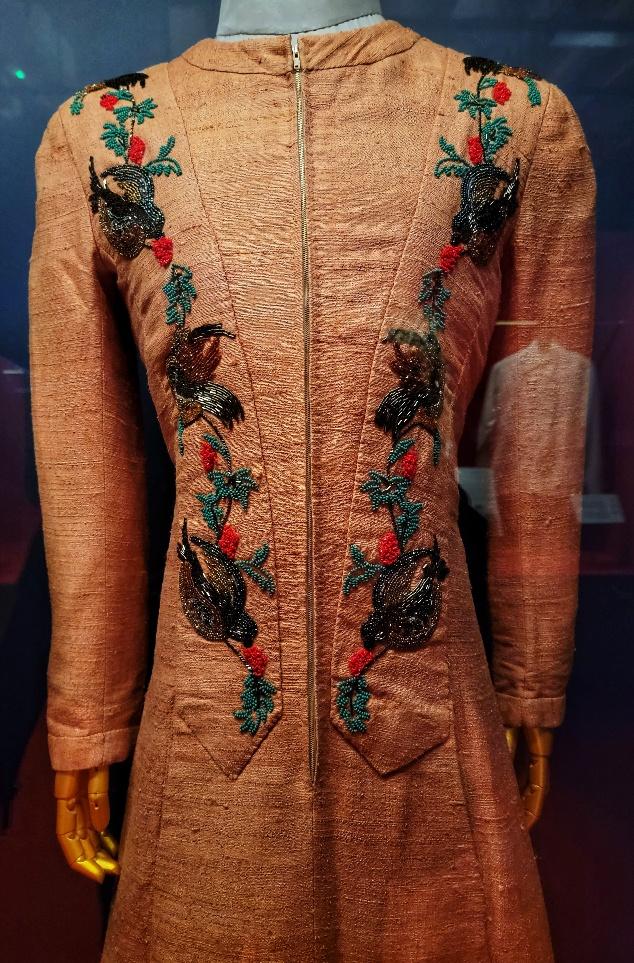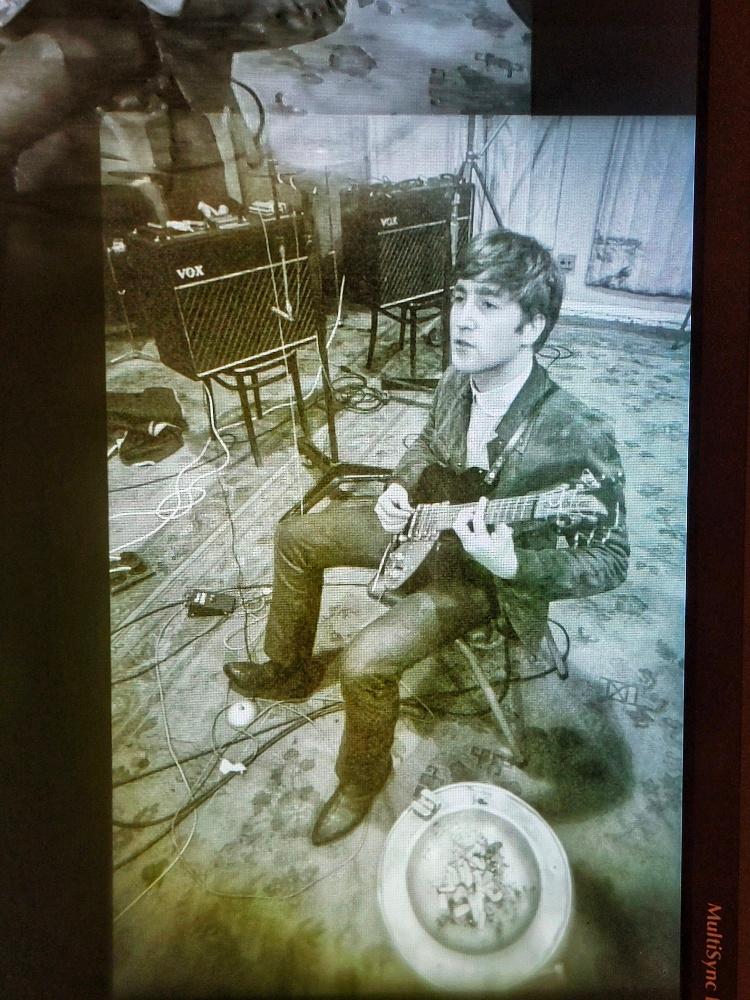 Following that there were some minor shopping excursions for tea from Fortnum's and a few odds and sods, lunch at a pub off Onslow Gardens, then a mid-afternoon booking for Diva at the Victoria and Albert, a fashion show celebrating the celebratory clothing of celebs from Sarah Bernhardt and Maria Callas through Billie Eilish and Lizzo.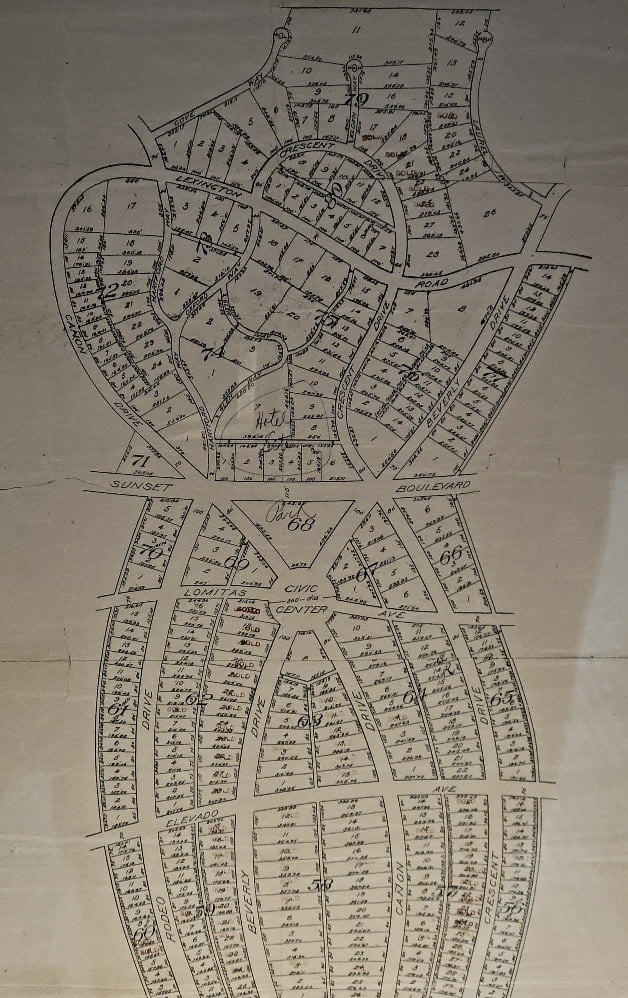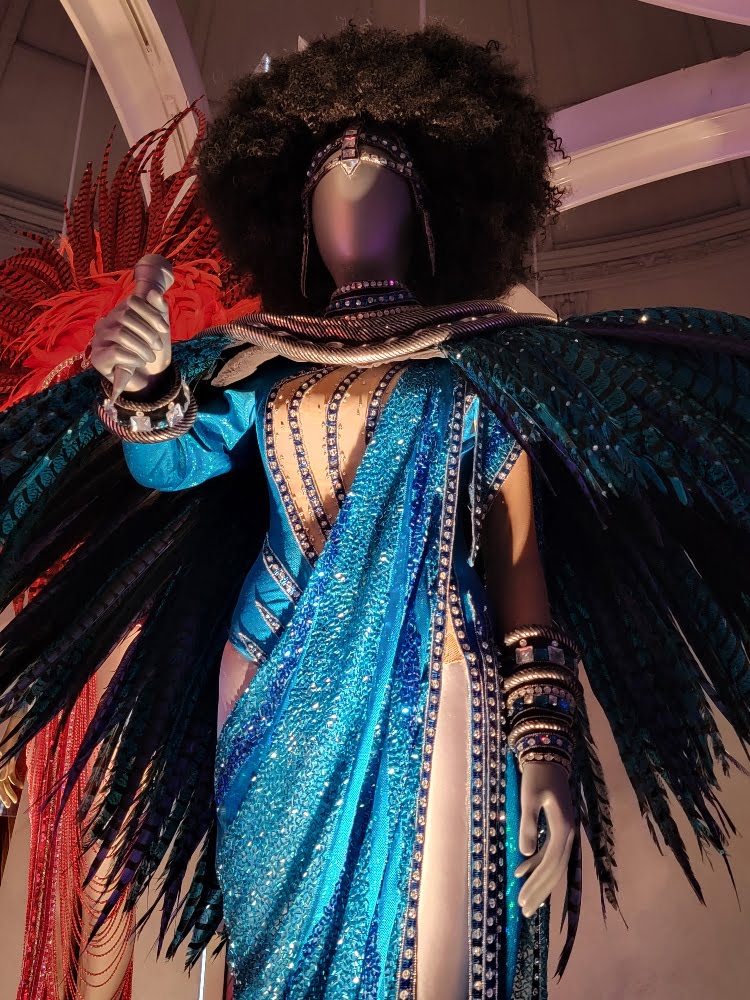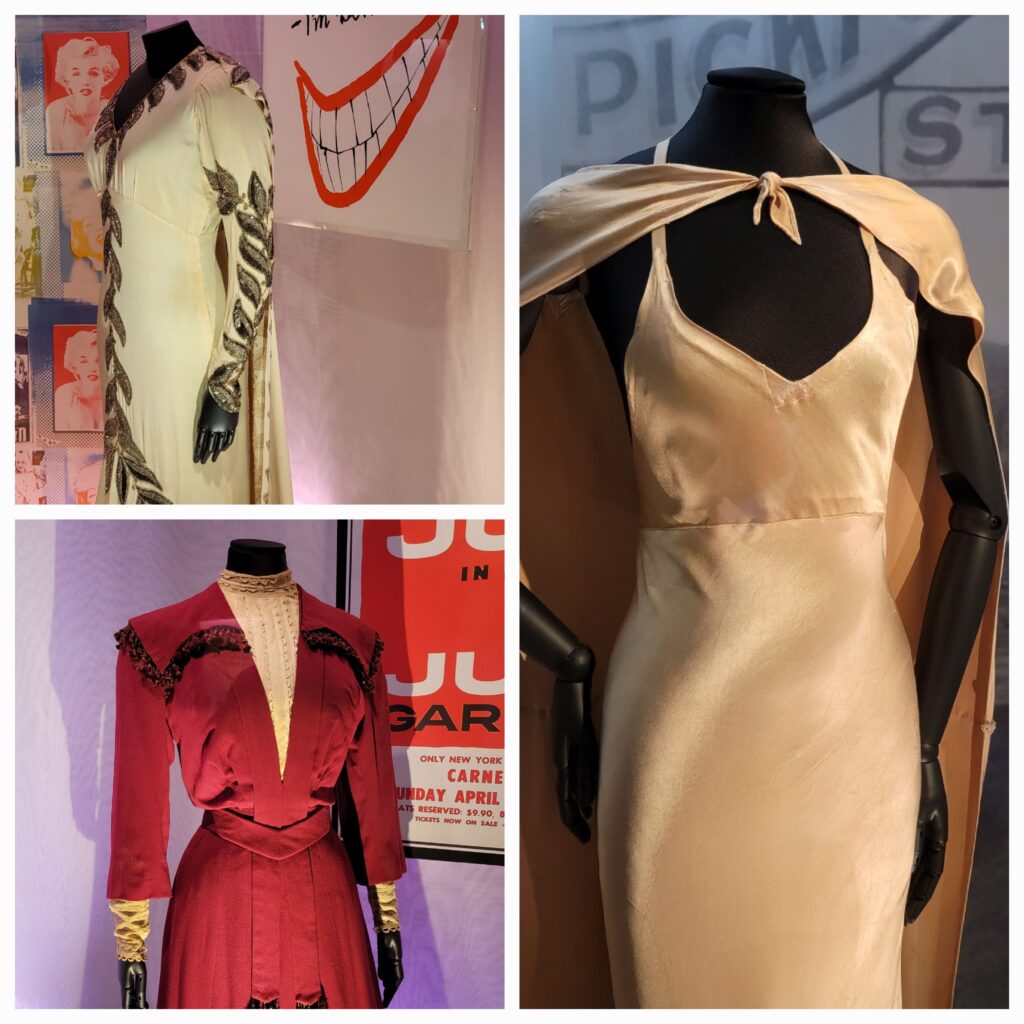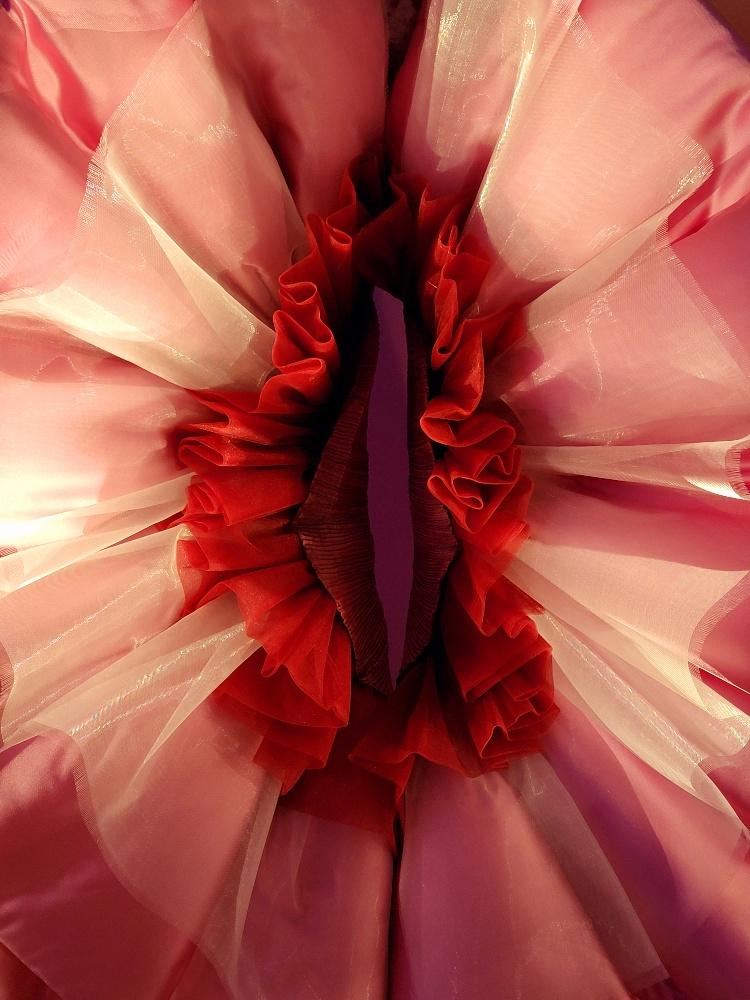 Yep, that's Janelle Monae's vulva dress.  The great thing about the V&A is that no matter where you turn there's something magic.