Enough Blue Sky to Make a Dutchman's Breeches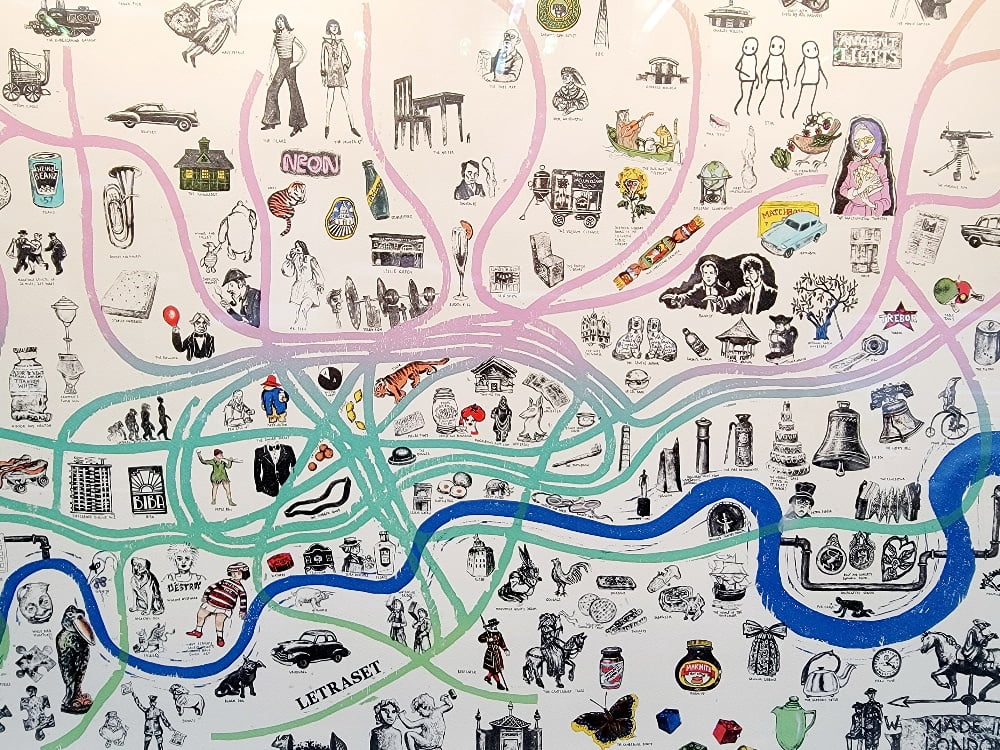 Tuesday was clear. Tuesday was cloudy. It was dry, it was drizzly. There was a breeze, then still. In short, Tuesday was an autumn day in London.
In the morning I took the train down to Richmond and walked the Thames path towards Hampton Court. A few years back I did this walk, Hampton Court to Richmond; the lunch options in Richmond outweigh HC, and that is definitely a better walk. This time, I cut up at Teddington, across a pedestrian footbridge and through the village shops, then into Bushy Park, where the deer roam without care, then past Hampton Court, lunch in a local, and train back to central London.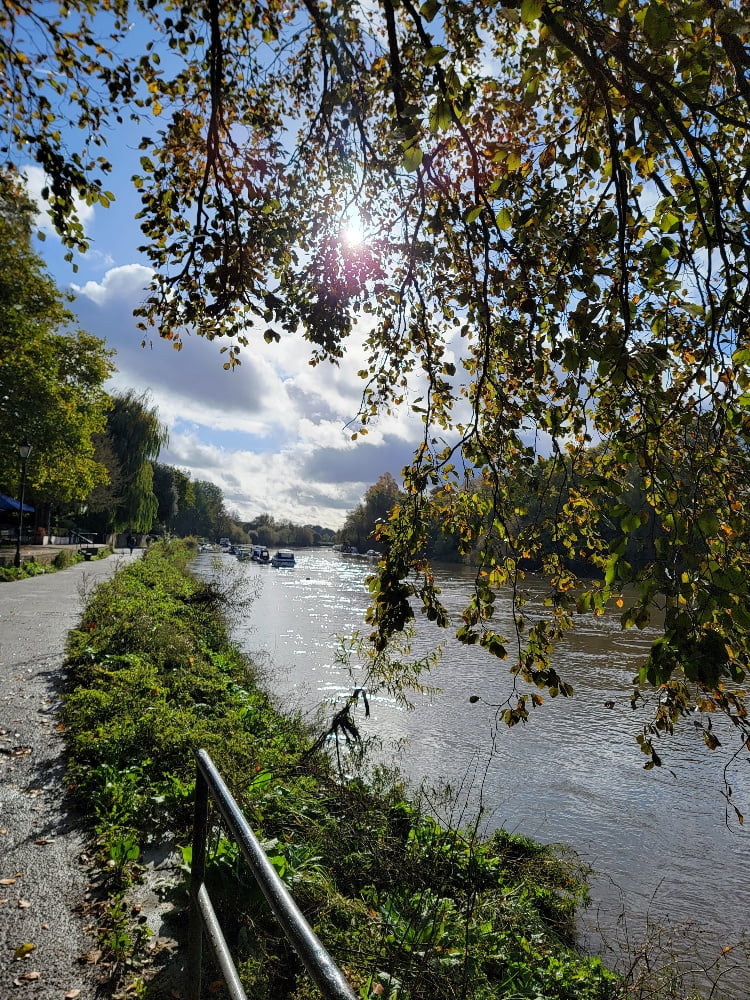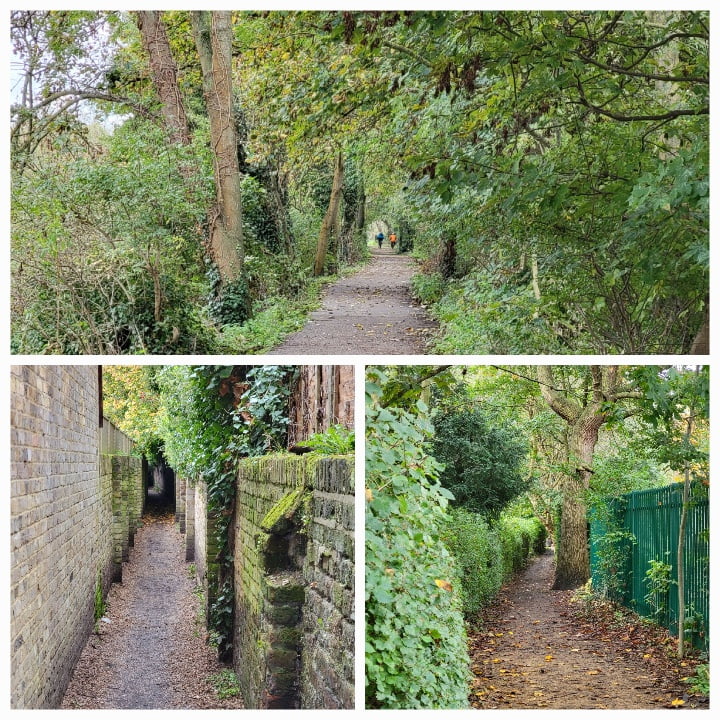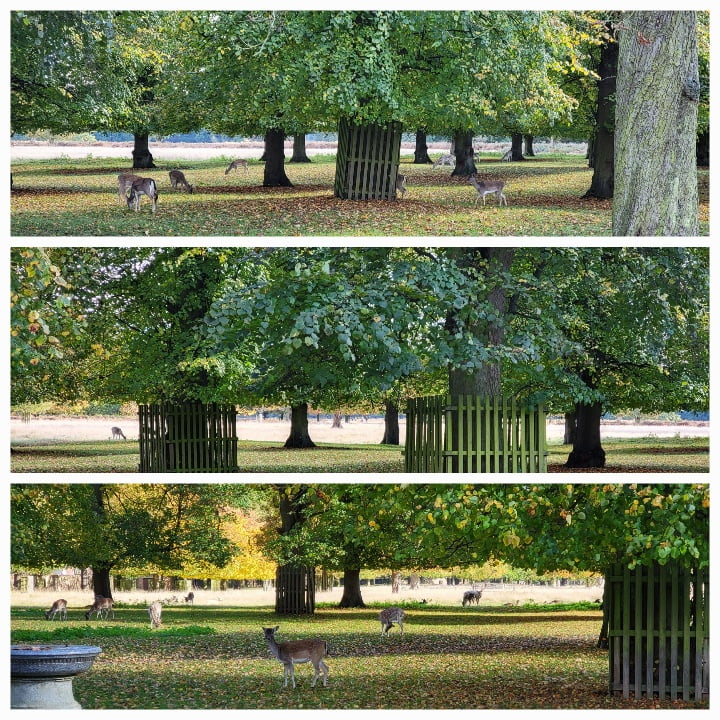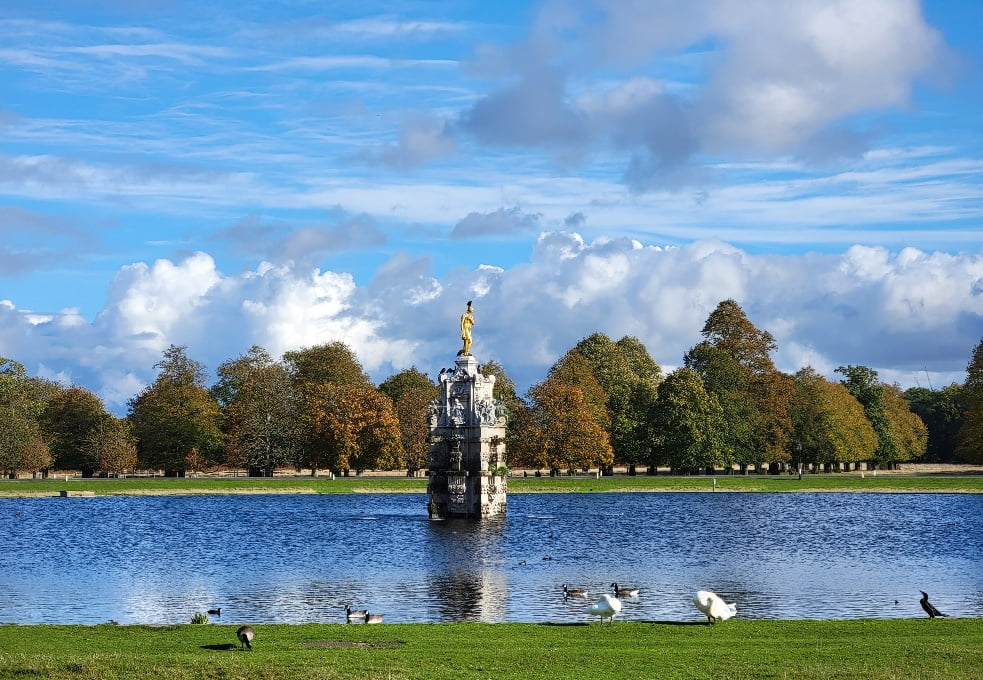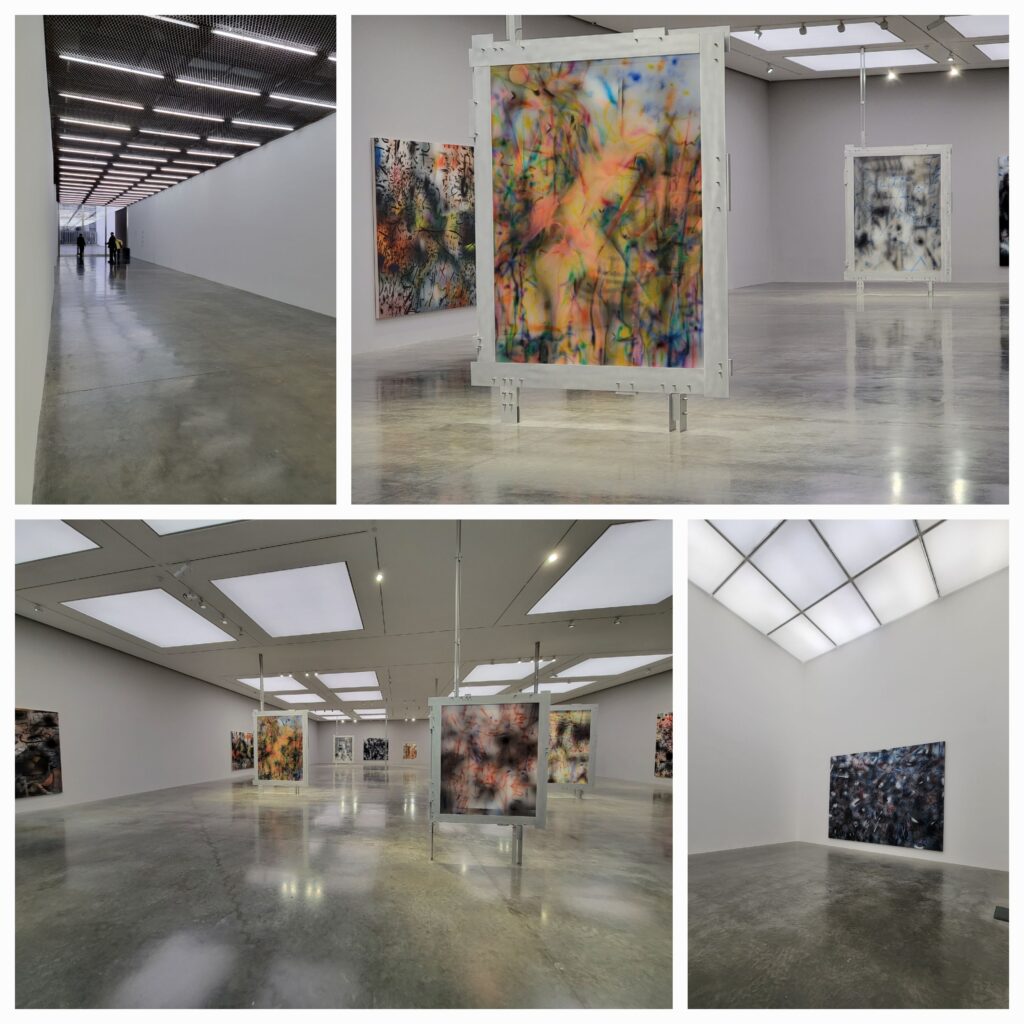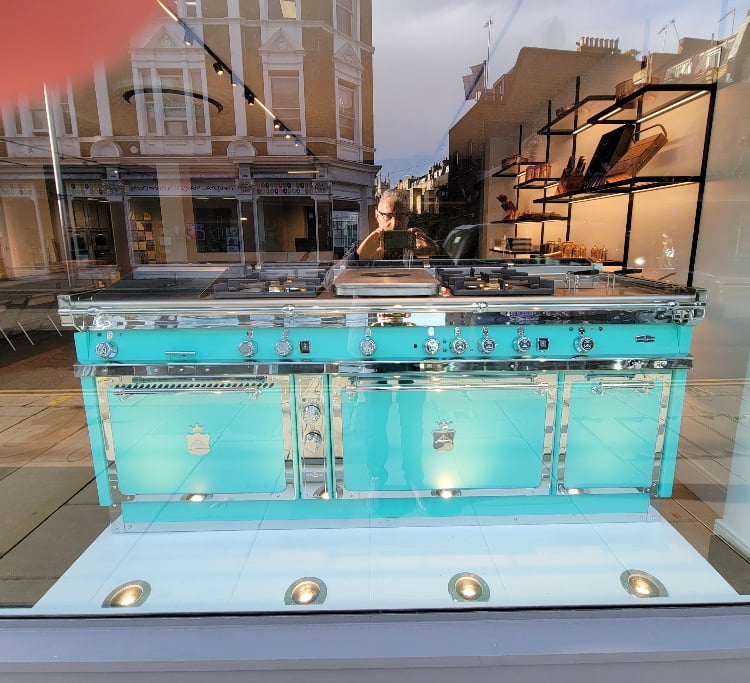 Drizzle.  A quick stop at the White Cube for some truly uninspiring art, then a wander through Covent Garden and up to dinner.  Simon, Rocki, Lucy and Simon's friend Michael at Café Du Marche for some delectable French eats.  Home in an Uber in the rain.