14.5 Hours in the Air: AC35 Vancouver to Brisbane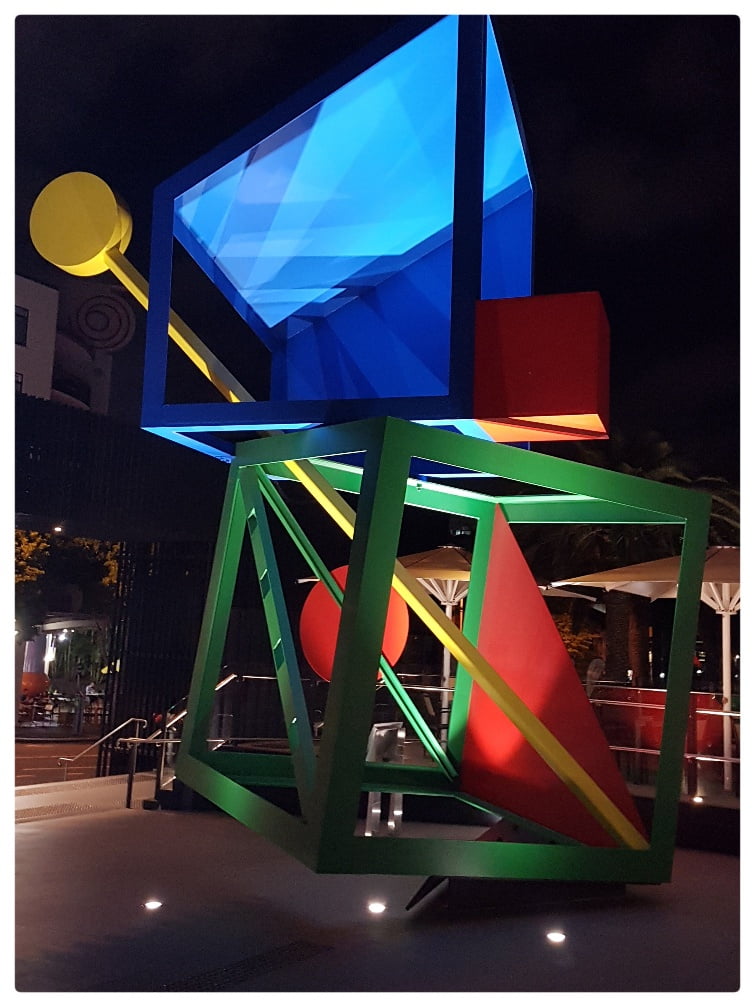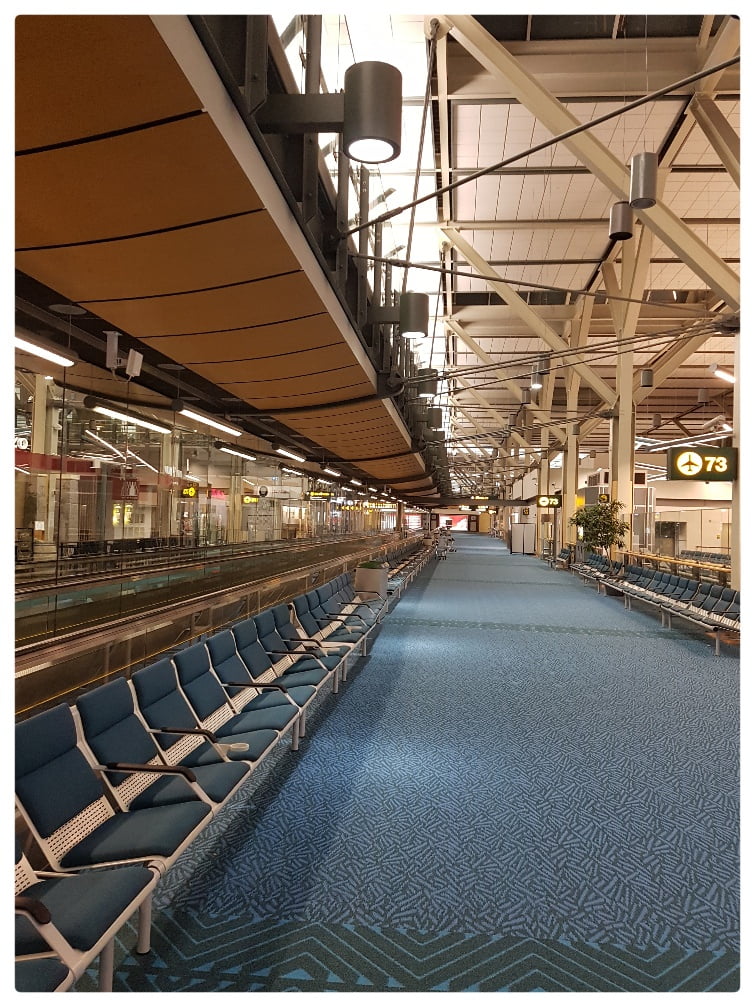 You know your flight leaves in the witching hour when the airport looks like this.  AC flies Melbourne direct followed by Sydney direct followed by Brisbane direct.  Long flights.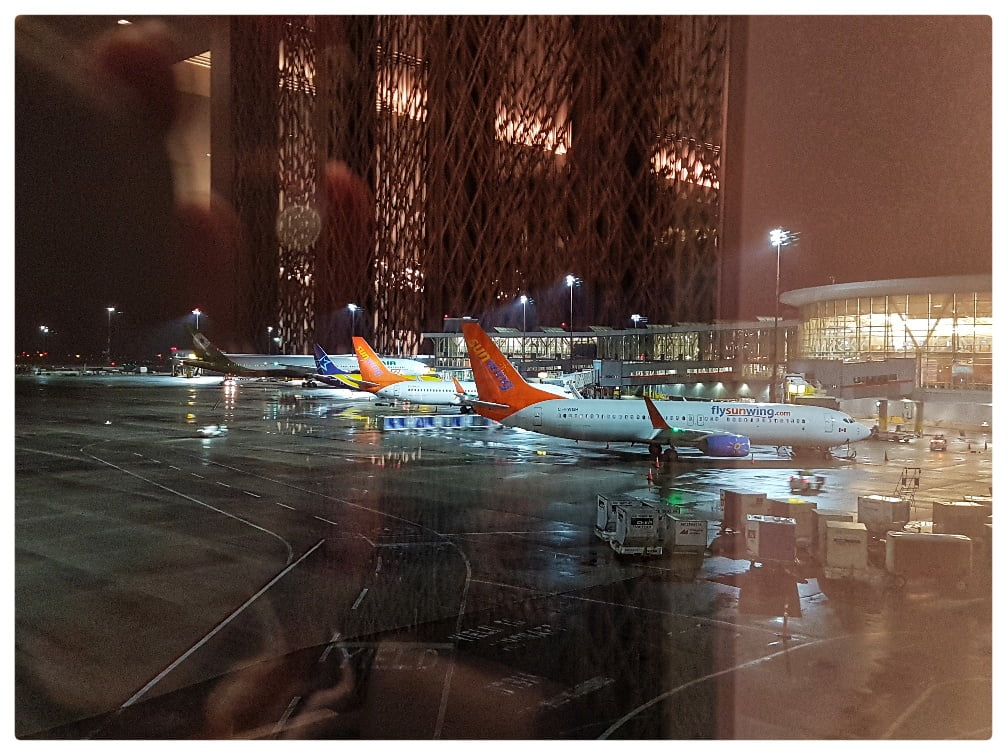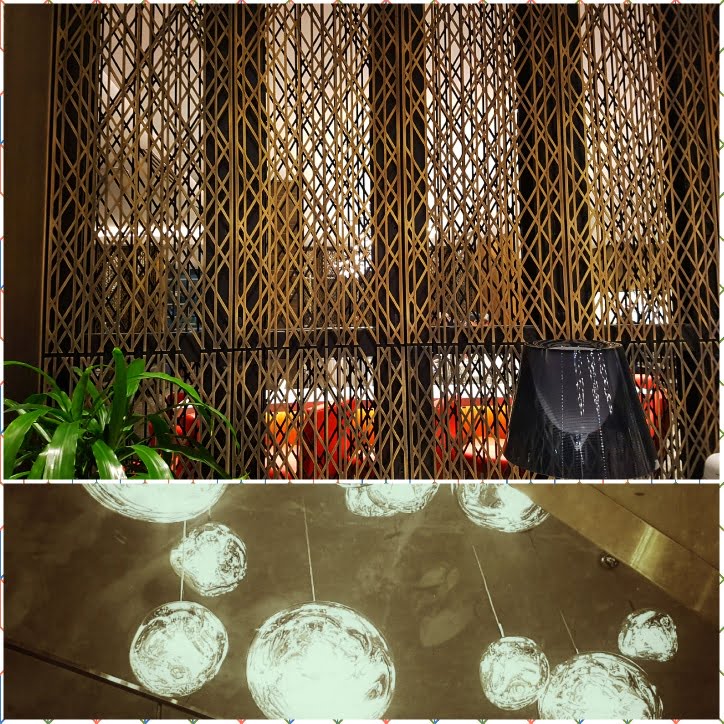 First time in the newly renovated AC international lounge; during renos you had to go upstairs to a small and pretty drab space.  The reinvented downstairs is overall splashy, clean lines, bartender, good selection of seating, very friendly.  When you fly to Australia you lose a day; talked to an RBC staffer heading down who was going to miss his birthday.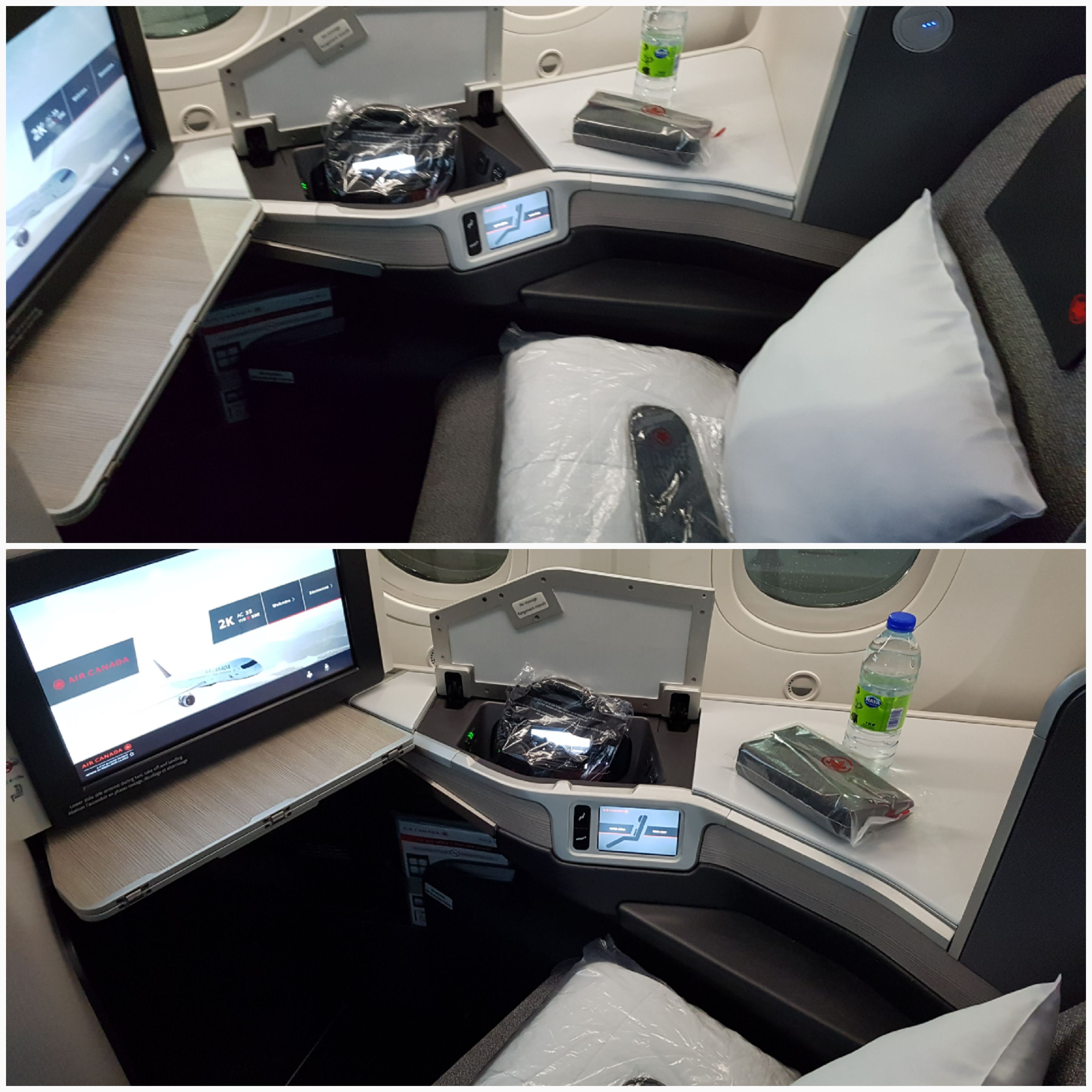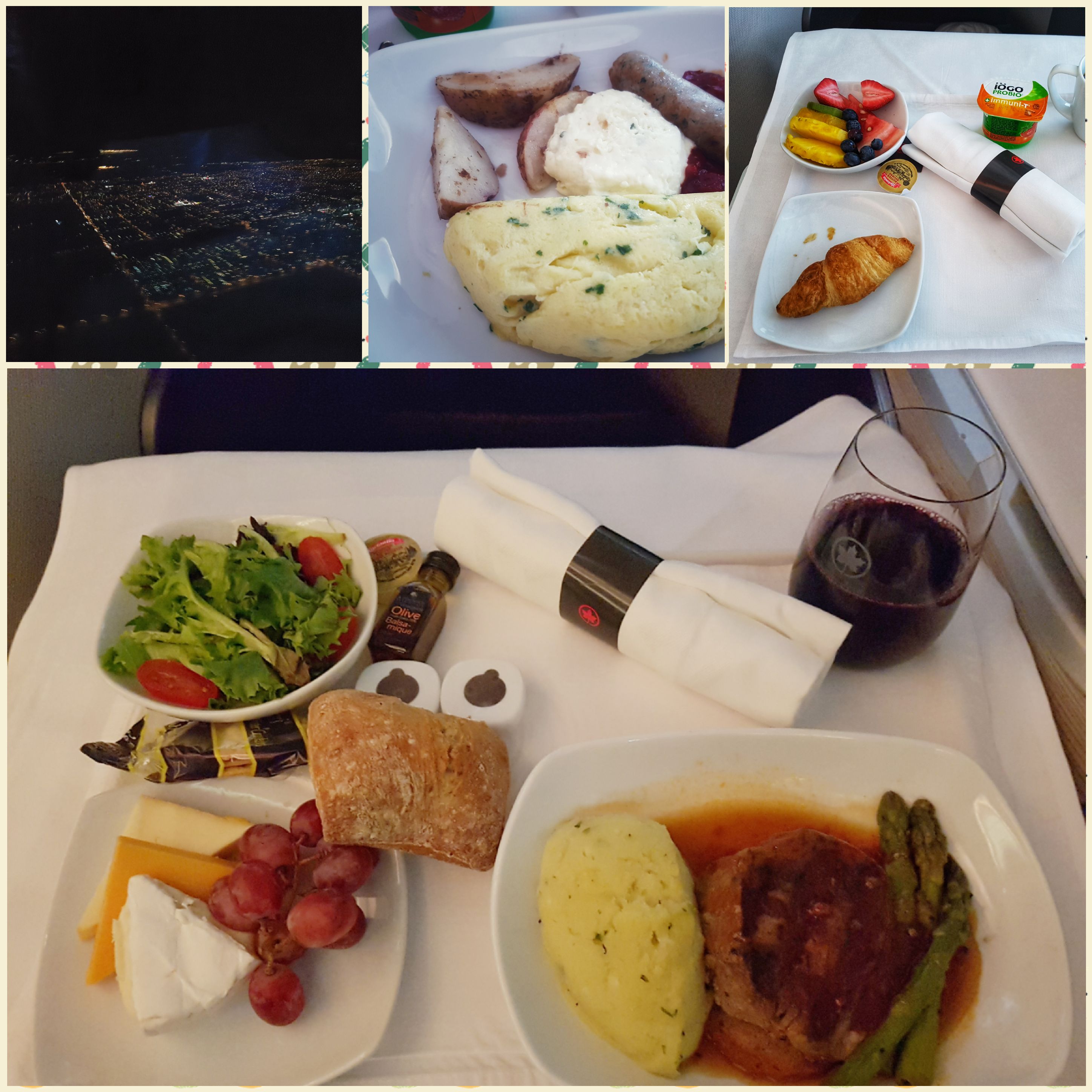 Boarding went smoothly.  Packed plane.  First time in business on a Dreamliner.  Must say it's the best AC experience I've ever had.  The seat was private, comfortable, the AV screen enormous, the dimming options on the windows (instead of blinds) fantastic, all the basic amenities really good.  The aero-nuts blog those details as "hard product" which I'd rate very high.  The soft product (i.e., food and wine) is typical of AC; it always just misses the mark.  Even after pairing with David Hawksworth.  Hot dinner directly after takeoff, then a breakfast about an hour before landing.   Still, a direct flight instead of a LAX or SFO transfer is a dream.  Dream.  Geddit?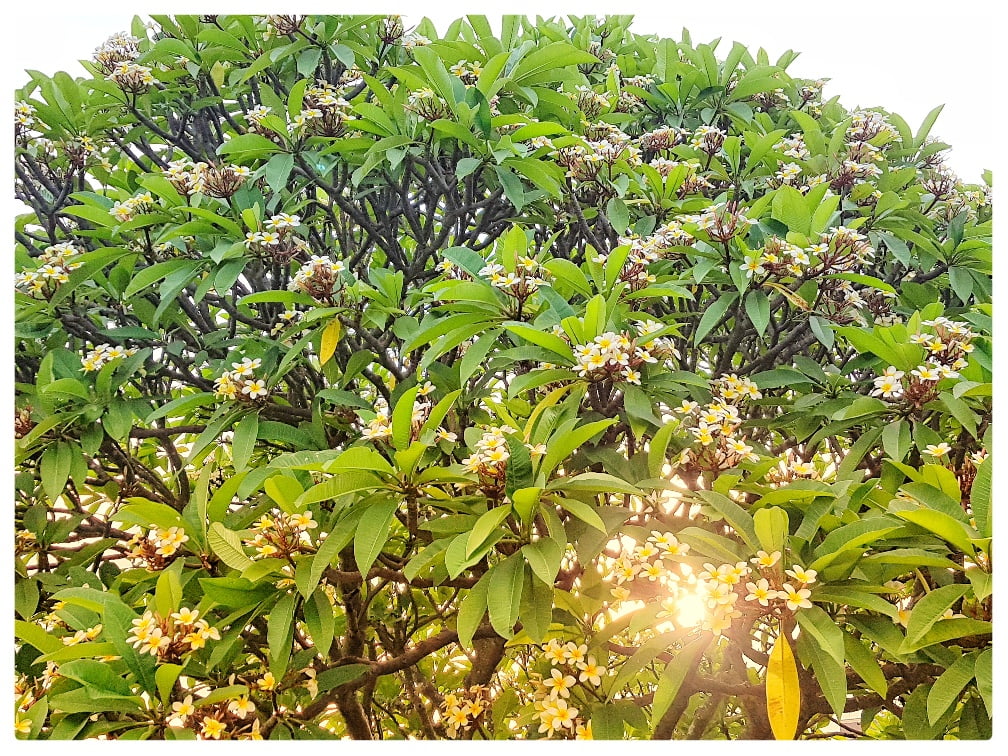 Frangipani with the sun at dusk peeking through.
Brisbane arrival was straightforward although the taxi didn't know where the hotel was and didn't have navigation or a smart phone!  I told him I was staying at The Johnson, but he omitted the integral definite article and only upon arriving did he say, "oh, you're staying at The Johnson."  The building was a 1970s government ministry building converted to hotel and condos a couple of years back.  They crushed the marble pillars and lay them down in the lobby. It has that austerity of impersonal government bureaucracy from the exterior although the interiors are on the warm side; Oz artist Michael Johnson is the supposed inspiration, and his prints litter the public areas.  The room was spacious, well appointed, quiet, with an excellent bed and pleasant views over the Spring Hill neighbourhood.