The Wasted Years So Close Behind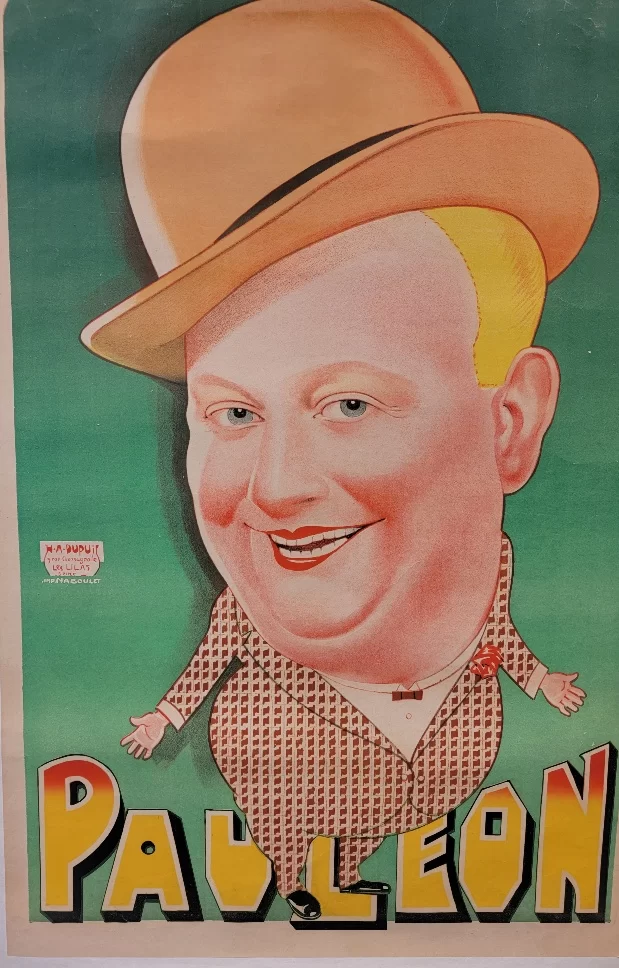 Sunday morning brought the dawn in.  We met up with Michelle at breakfast, but she then took off for the Eurostar (with cheese and terrine in tow).  We headed into the 5th, first up Rue Mouffetard (referenced in Trois Couleurs: Bleu where Juliette Binoche is "haunted by her grief"), past the local fruit and veg stalls, cheese shops, butchers, epiceries, and whatnot.  At the top of the hill, Place de la Contrescarpe where the Left Bank bike tours roar through in regular intervals, we took a coffee and watched the world go by including, for no reason it seems, a military convoy. There was significant jostling for fresh bread; it's a French thing.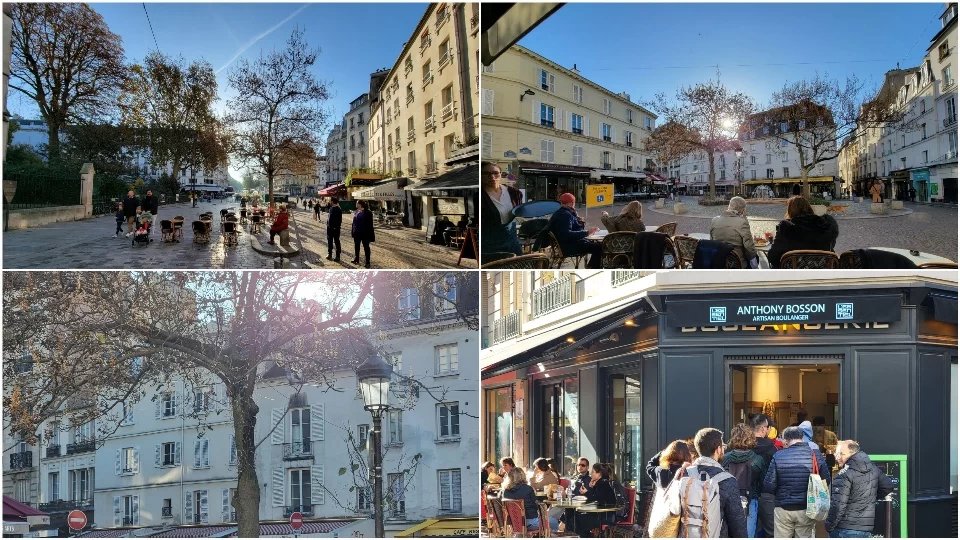 The oddest thing about Rue Mouffetard, with its craggy ambience, peeling shutters off scrappy old apartments and dodgy bars is that when you head west and turn a corner, like literally when you get to the end and turn left, you are at the Pantheon, with all the space and austerity and structure of another world.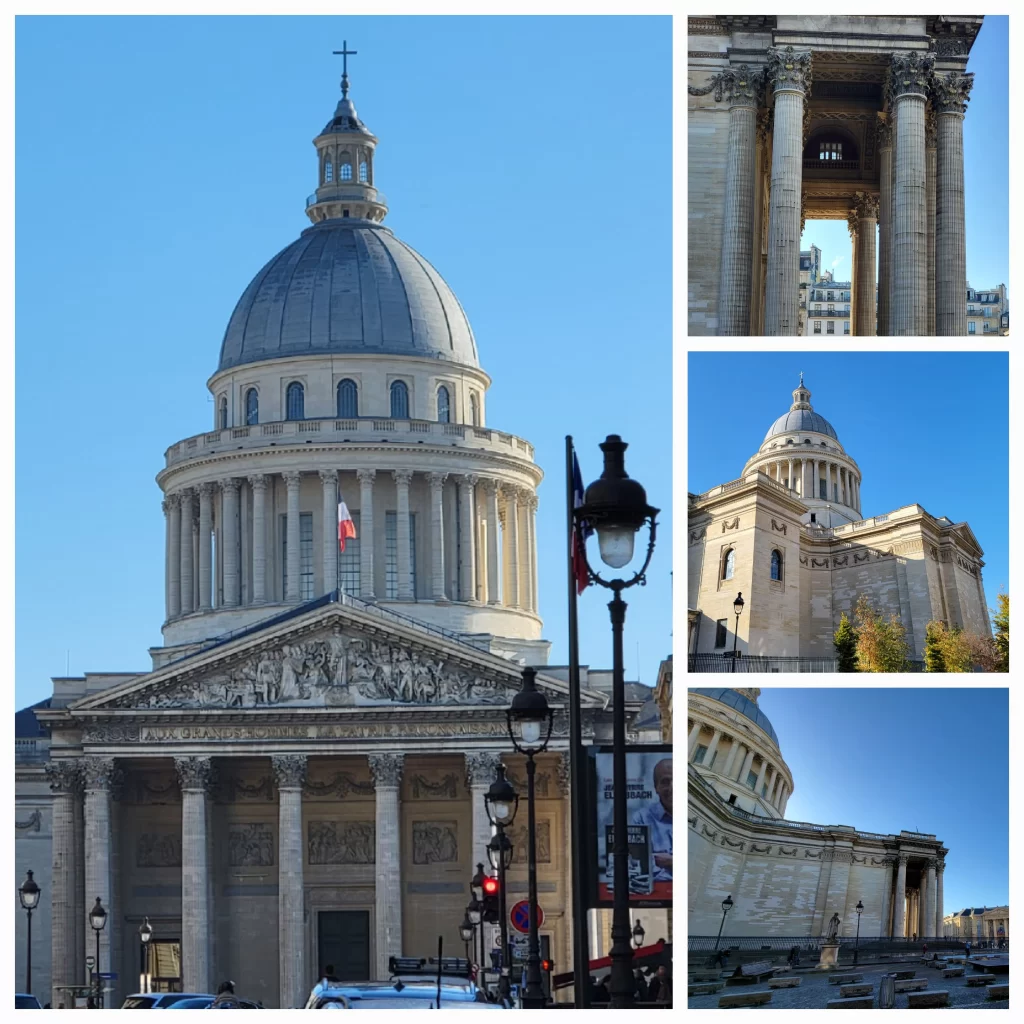 From there we headed down into the Luxembourg Gardens which were spilling over with families, kids manoeuvring remote sailboats on the pond, martial arts classes on the gravel corridors, joggers, dog walkers, layabouts and individuals who still read print, spread out on not too comfortable two slat park benches.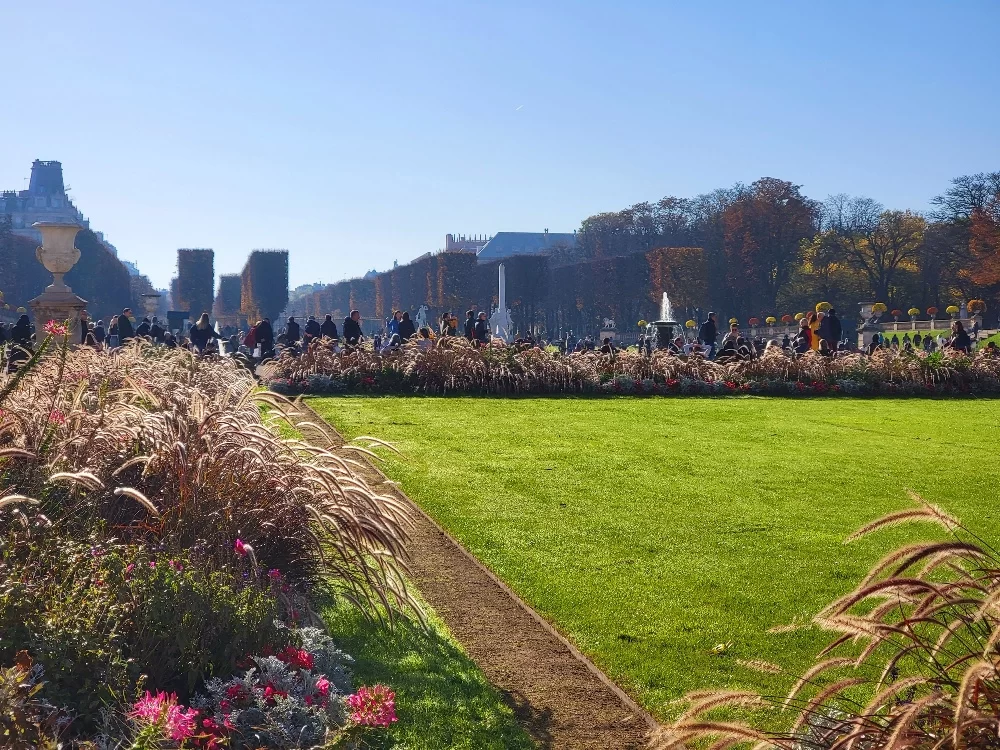 There's always plenty to see on the Left Bank. It took us quite a while, meandering about, to stay focused.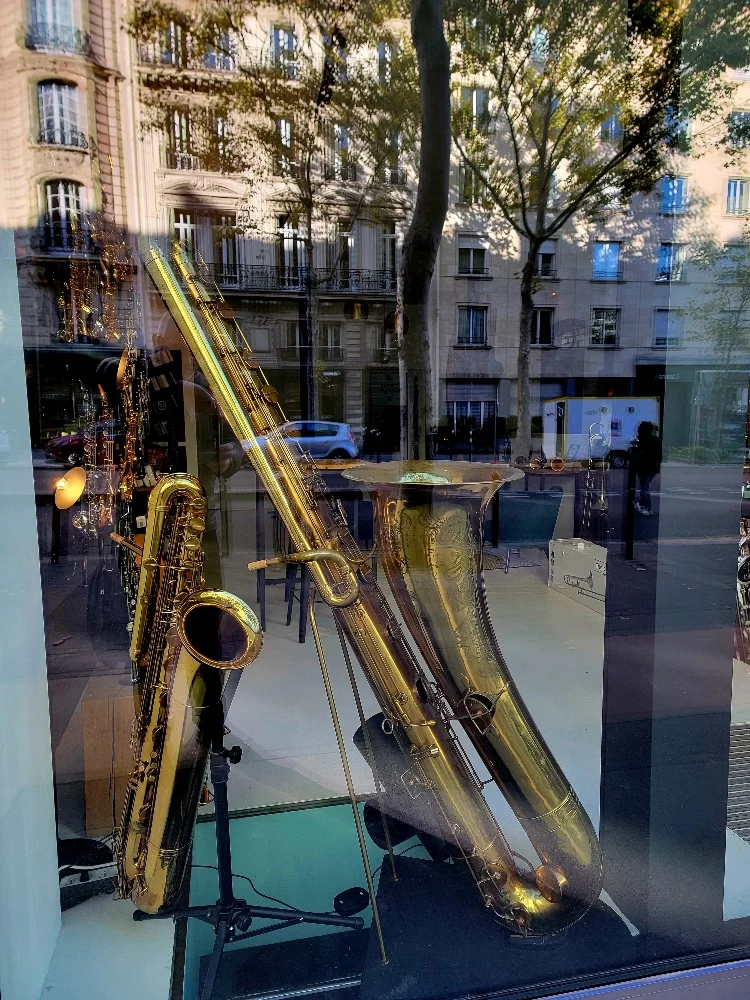 As we cut into the heart of the ritzy Left Bank, we passed both the Café Flore and Deux Magots which were overflowing with the "been there done that" and Instagram crowd, and had (no surprise) long queues waiting for tables. So it goes in Paris.
Not a problem: we walked two blocks further west and got a table at a "no-name" café on the street and had a simple and satisfying lunch with the exact same views as those at Flore.
Then we hopped onto the 12 line and went out to the edges of the centre at the southern end of Paris to the exposition halls for a design show. This was novel and cool and brimming with overpriced pieces (600 euro bags, 1000 euro lamps, and a spectacular resin "isle bed" sofa from Tokio design that offers "price upon request" if you dare; all that was missing was a Bond girl cavorting in a bikini).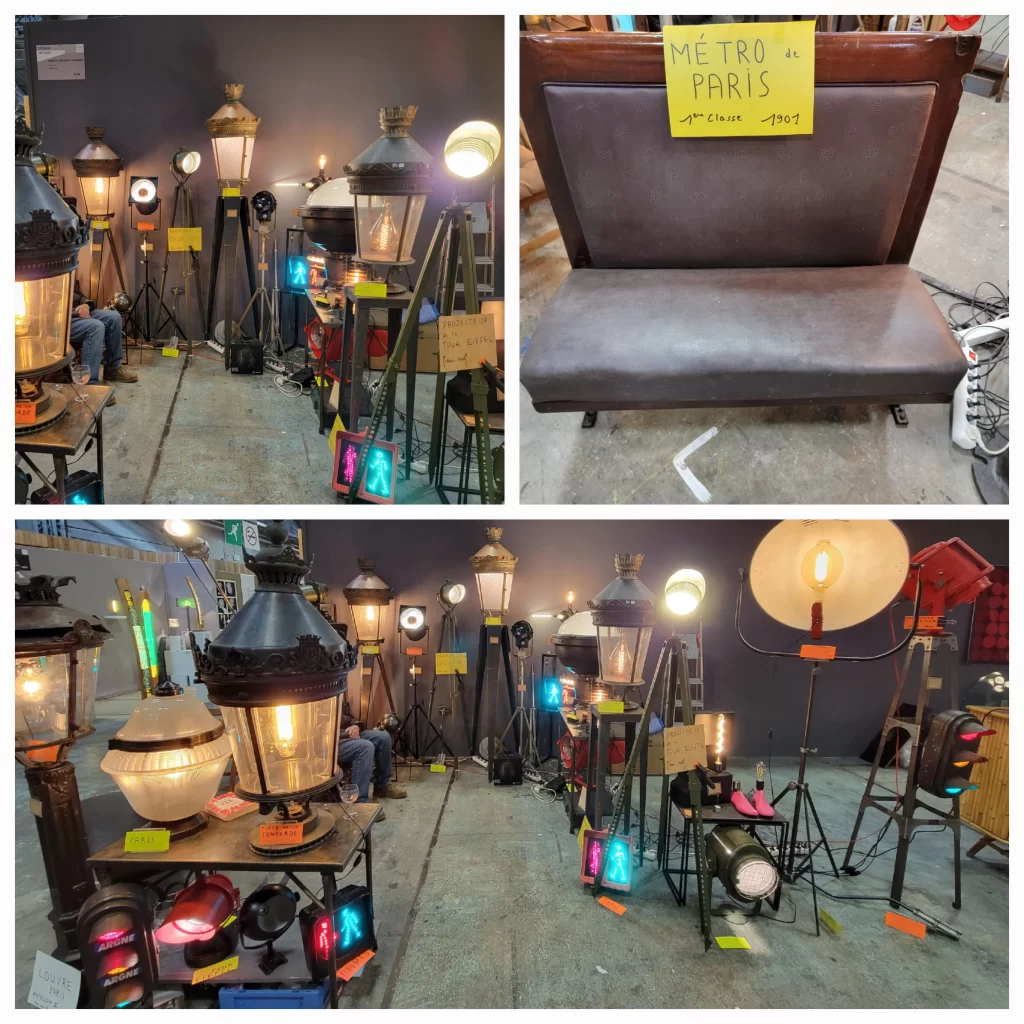 That took us to something approaching 15,000 steps so we backtracked to Place D'Italie on the metro and walked the km or so back to the hotel for a siesta.
Dinner Sunday night was at 7:15 p.m.  That's the earliest dinner since we left Canada.  We convened in the lobby then made the circuitous metro connections into the Marais for a meal at Poulette.  Poulette was born in the 1800s and remnants of its tin bar and a few other odds and sods remain, including a tortuous stairwell and decent plonk.  Dinner (braised endives, duck, cod, and a vegan entrée of all things) were superb in that café style only Paris does to perfection (a little brusque, a little curt, a little sexy, all mediated by the food and wine).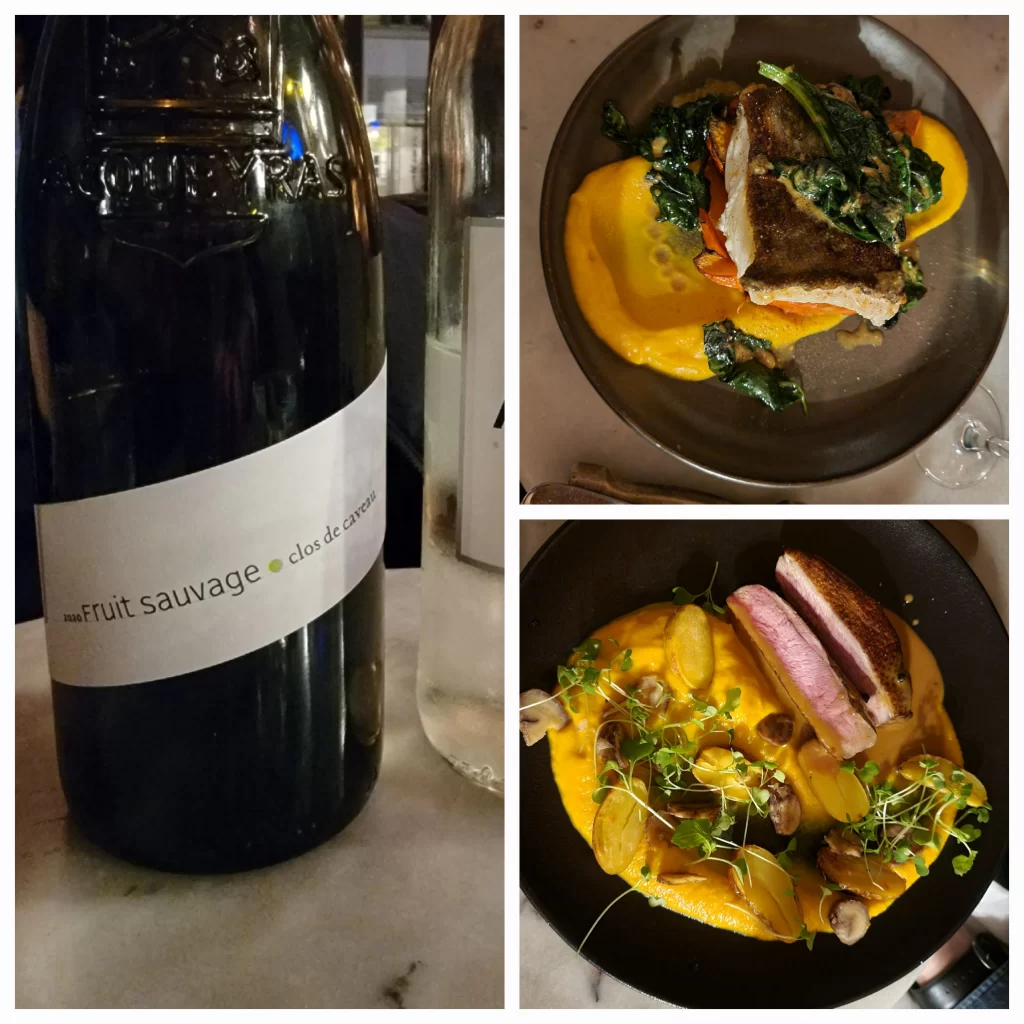 It was a wonderful autumn evening.  We walked west towards Republique before jumping on the metro back to the Left Bank.