Extravagance, Geometry & the "Annees Folles"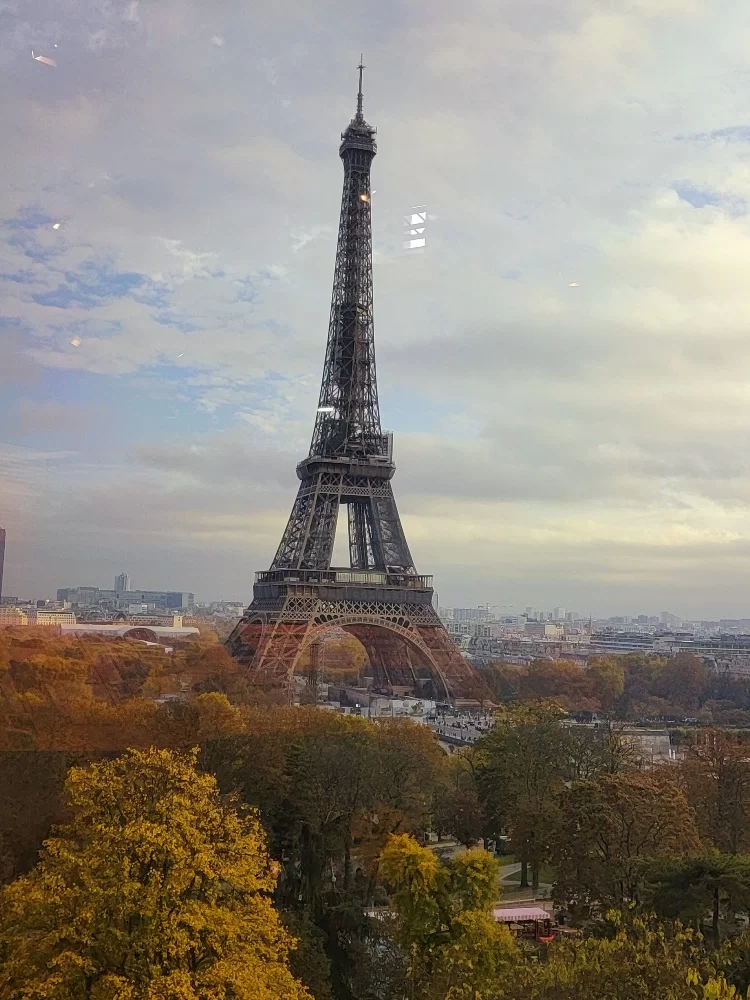 A few days ago we posted a picture of a stork laying eggs (a stuffed stork, laying fake eggs). We weren't sure what that was all about so Nina took us back, to Deyrolle, to show us that in fact that's exactly what it's all about: Taxidermy, the French version of the natural world, books, posters, etc. We took a few pictures before being reprimanded for taking pictures. If you are looking for a preserved snake, a selection of dead mammals or virtually anything with an exoskeleton, Deyrolle is your destination.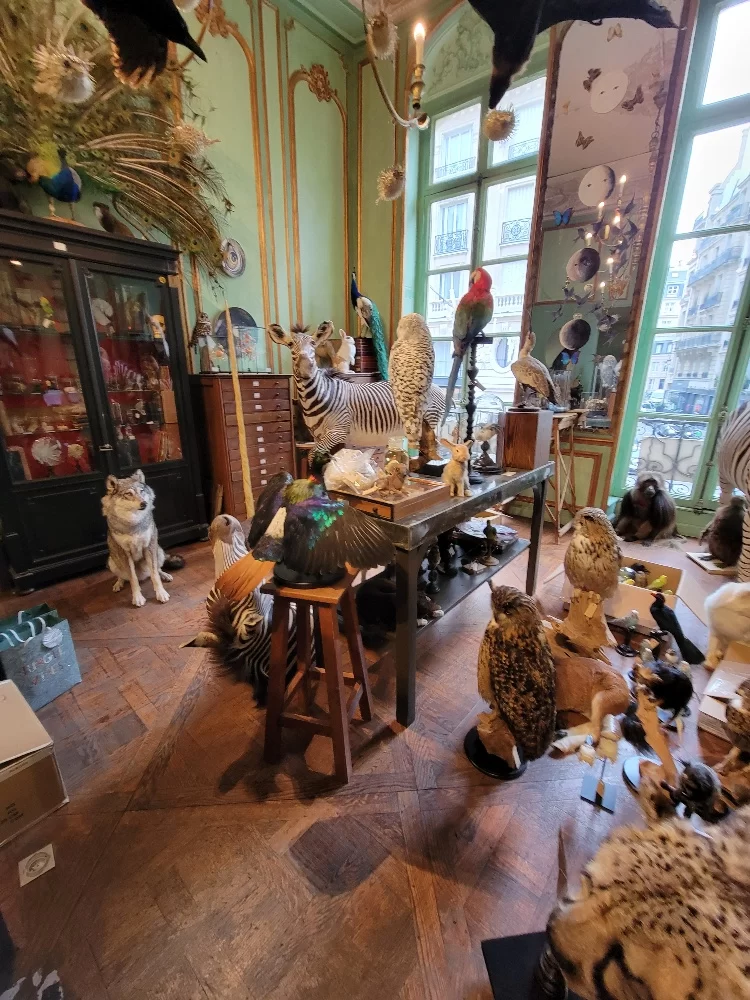 We walked extensively through the Left Bank. And guess what?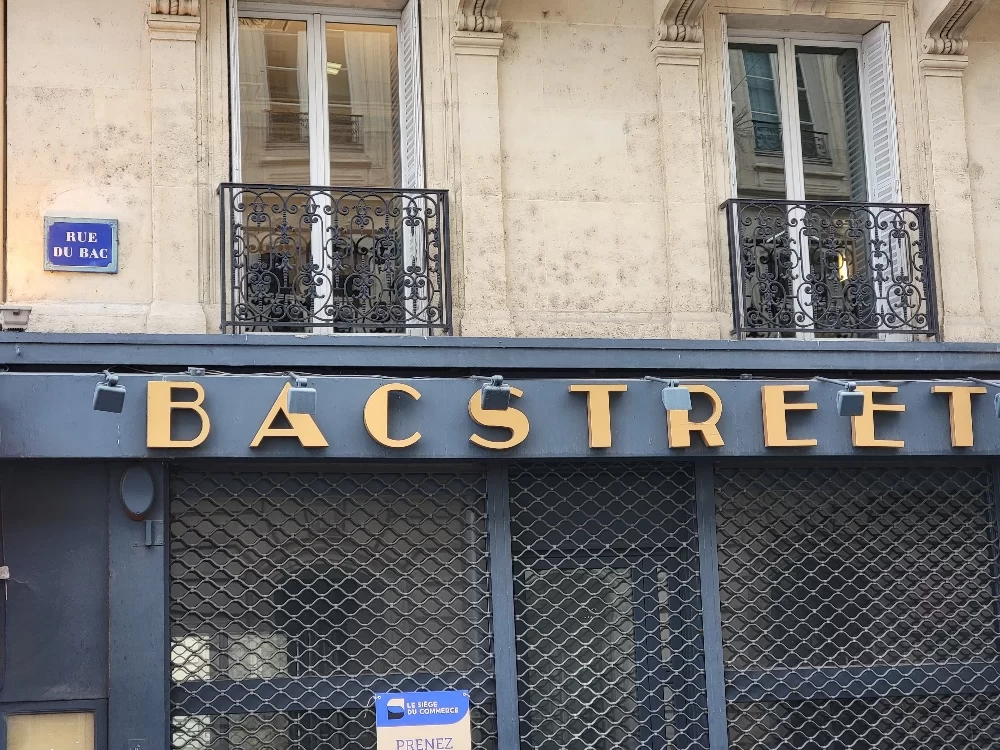 That's right baby, stroll the rue du Bac and see it all. We spent some time at La Grand Epicerie, an offshoot of the Bon Marche, where the staggering amount of tea on sale is eclipsed only by the litany of dry biscuits, sables, palmiers, waffle crackers, etc., with names like Palets Bretons and Lunette de Romans and crepes dentelle—but all are dry, crumbly, and weirdly plain. We also checked out a specs store with Iris Apfel-ish frames.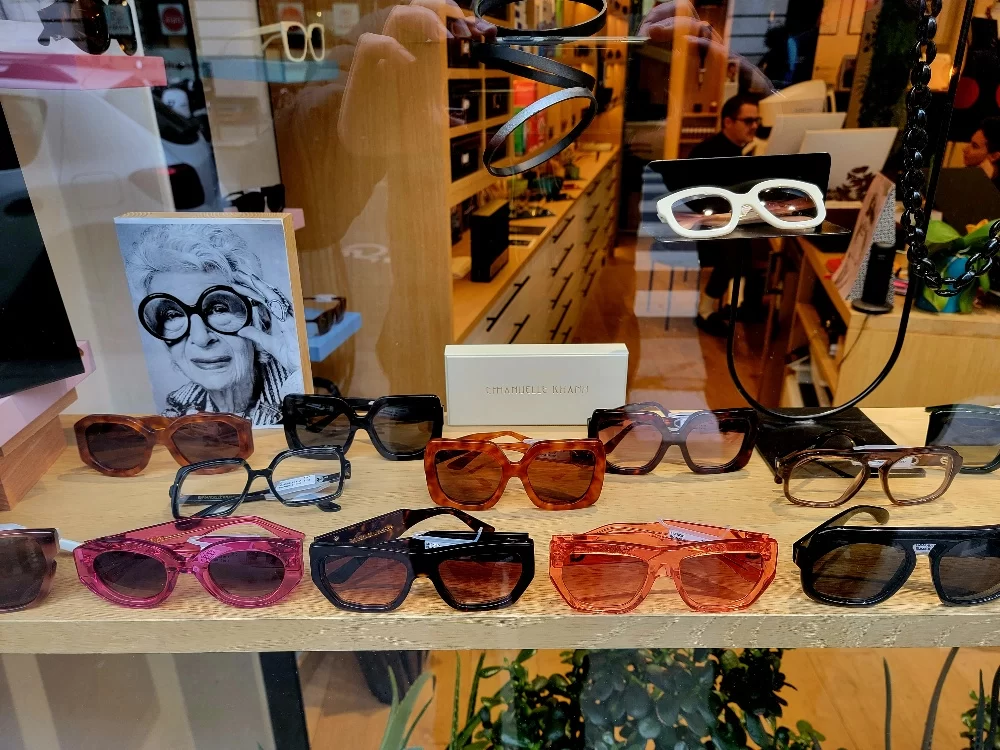 Fabric stores, lighting stores, a gallery with a Modigliani print, if you have the money Paris has the product.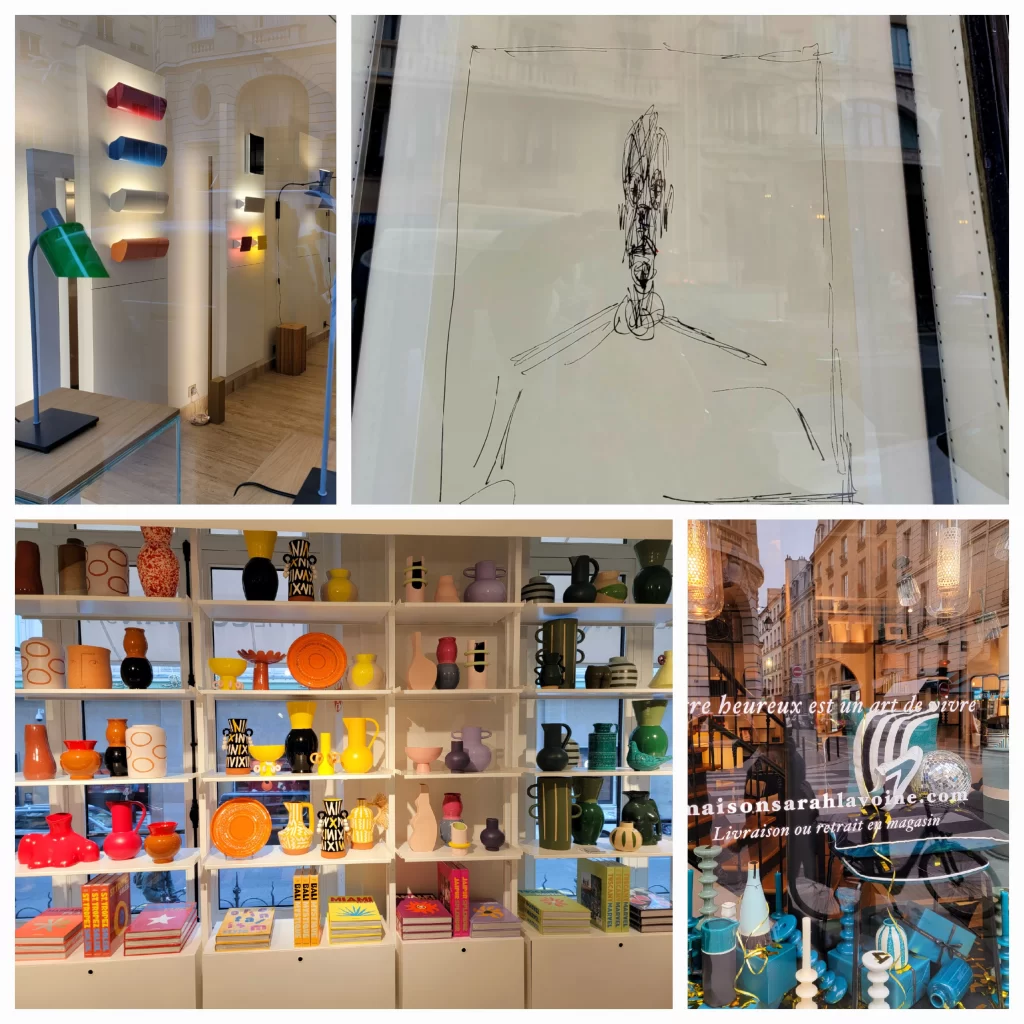 For lunch we went Right Bank, returning to the edge of the Marais where (without a reservation, but luckily accommodated) we took lunch at Chez Janou. Which serves 80 different types of pastis! Seriously! Their 18 euro set lunch was superb.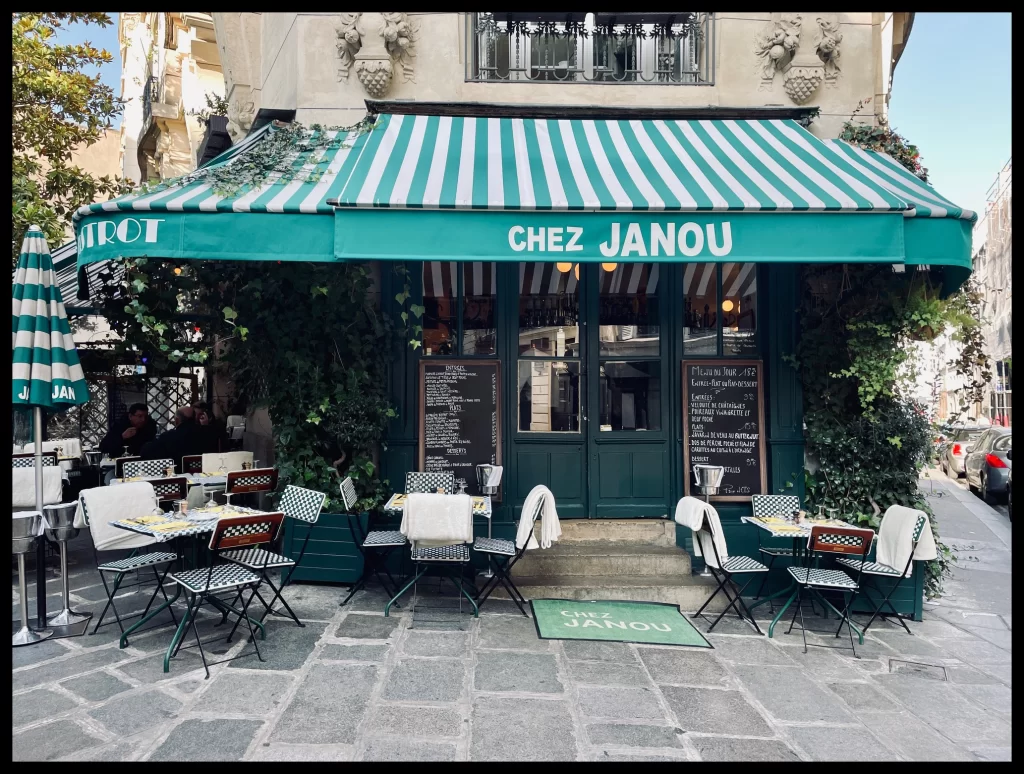 After lunch we made our way west to the architecture museum or, more formally, the Cité de l'architecture et du patrimoine, which had an art deco "exposition" on, covering (in broad strokes, I should add) the decorative arts of the early 20th century through the more streamlined and refined deco of the 1930s. A very cool aspect of the museum is its south wall faces the Eiffel Tower and, if you start the tour in the basement, and take an elevator up, it appears magically as if Doug Henning was pulling back a curtain, except of course Doug always pulled back the curtain on a tiger (may he rest in peace, and may his white overalls find a fashionable resurgence in the years to come).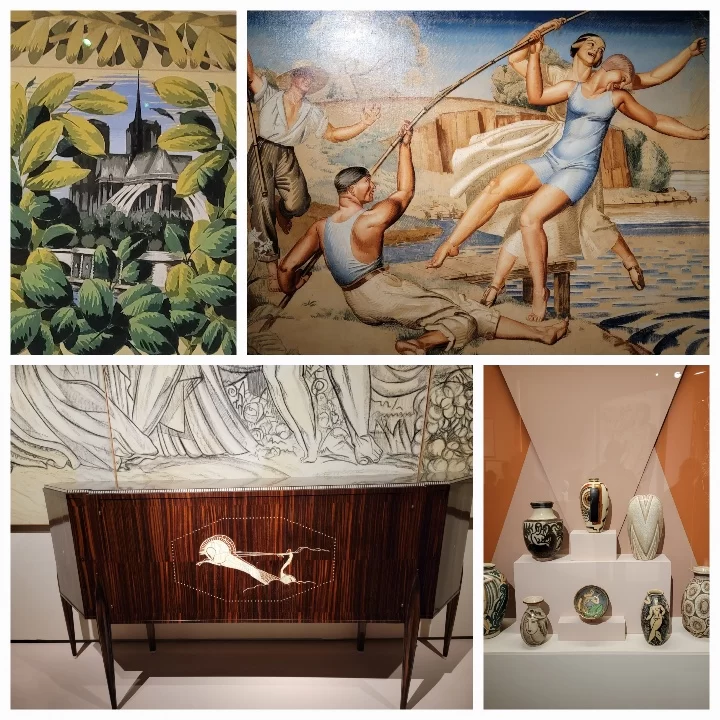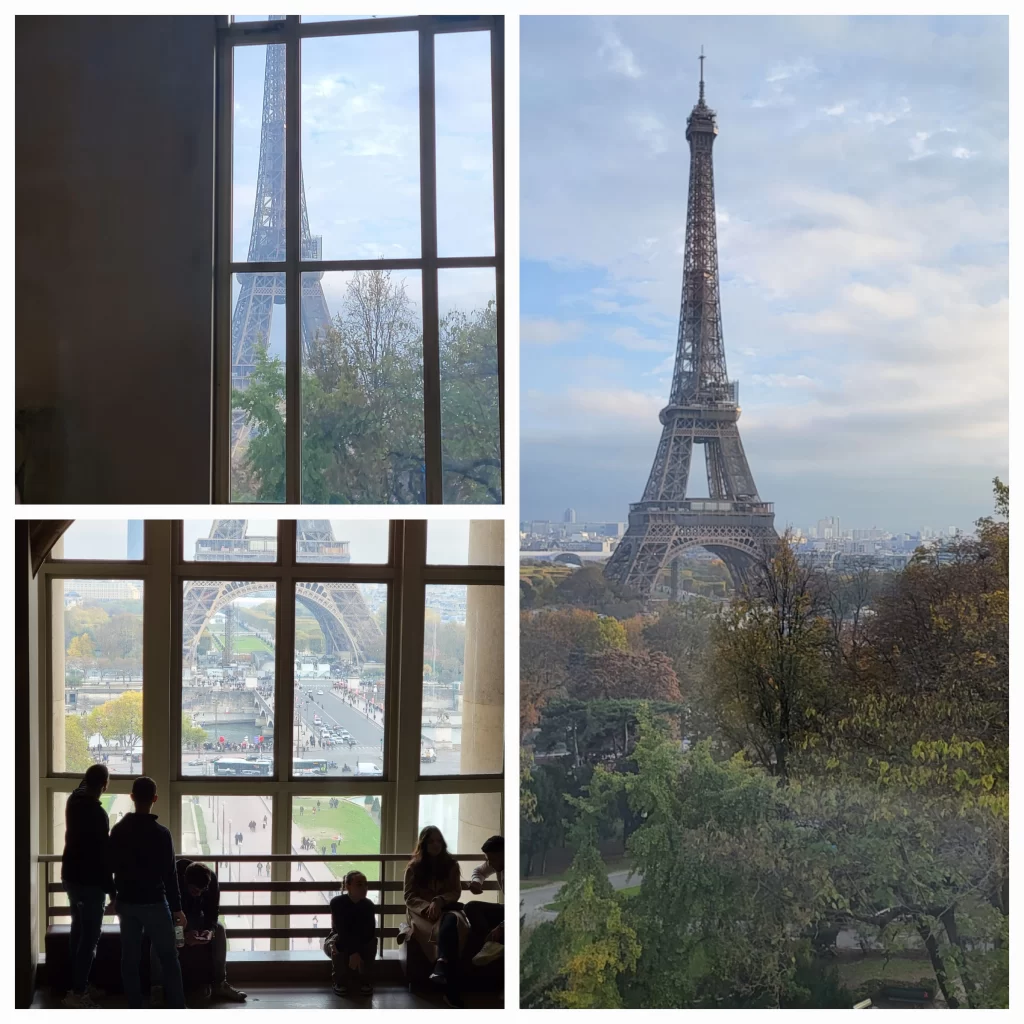 For dinner we made a decision, on the fly, to return to Willi's Wine Bar which is deep west, Palais Royal elites at Michelin starred places west; Monday is an awkward restaurant night as so many desirable spots are ferme as they say. SS and I had both eaten at Willi's in years past (it is something of an ex-pat institution), had decent meals, excellent wine, and couldn't see a downside. But, oh my, was it a bust. It filled up fast and the service was extraordinarily hectic, uneven and unpredictable; one experienced server, two newbies figuring it out on day three. Orders not being taken. Orders ending up at the wrong table. We asked at the end why such chaos and found out that their career chef had recently retired. Let me just say this: They need a replacement. And fast. Maybe though, for context, it was good to have a half-assed restaurant experience if for no other reason but to shine a light on how well we've eaten over the last two weeks…
The Jardin de Palais Royal, a park, has a covered walkway with high-end boutiques along the perimeter, and this was the route to and from Willi's. The most interesting thing about dinner that night was the walk through the garden. If you get my drift.