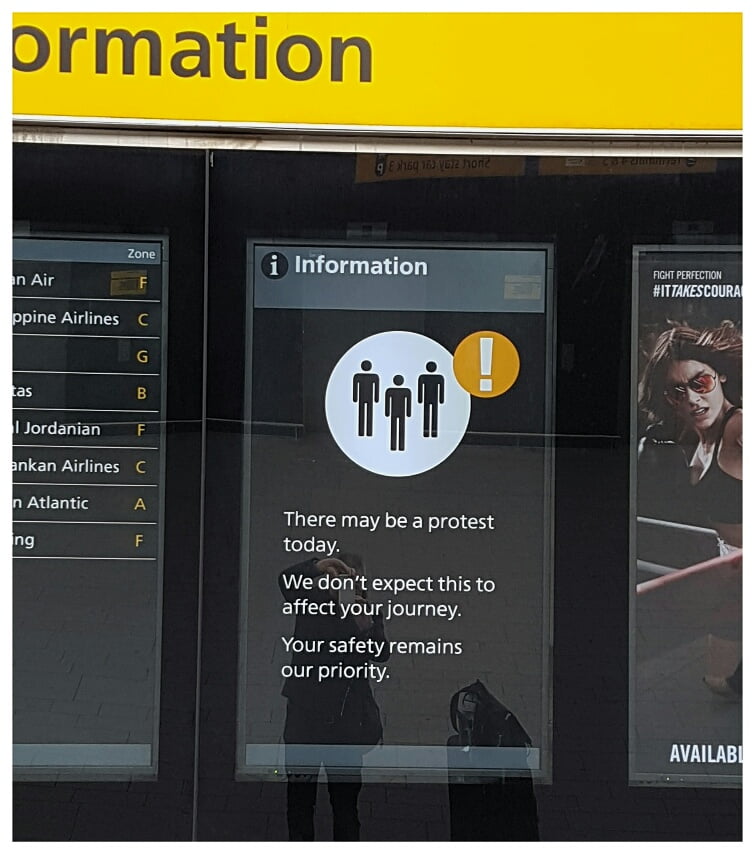 Well the last day was a long one but not much to report except several hours in the Galleries First and then a pretty smooth flight home.  An early check-out unfortunately, an uneventful cab ride to Paddington, a delayed express to LHR, an easy fast track through security, then several hours in the BA lounge.  At least I was able to stream the Murray Djokovic final, ad-free.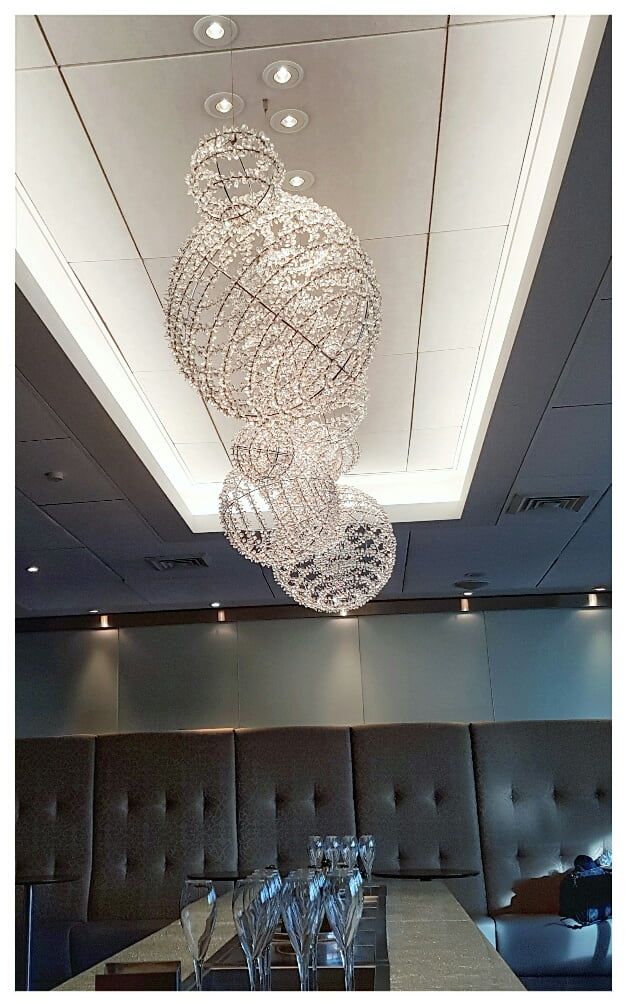 The champagne bar.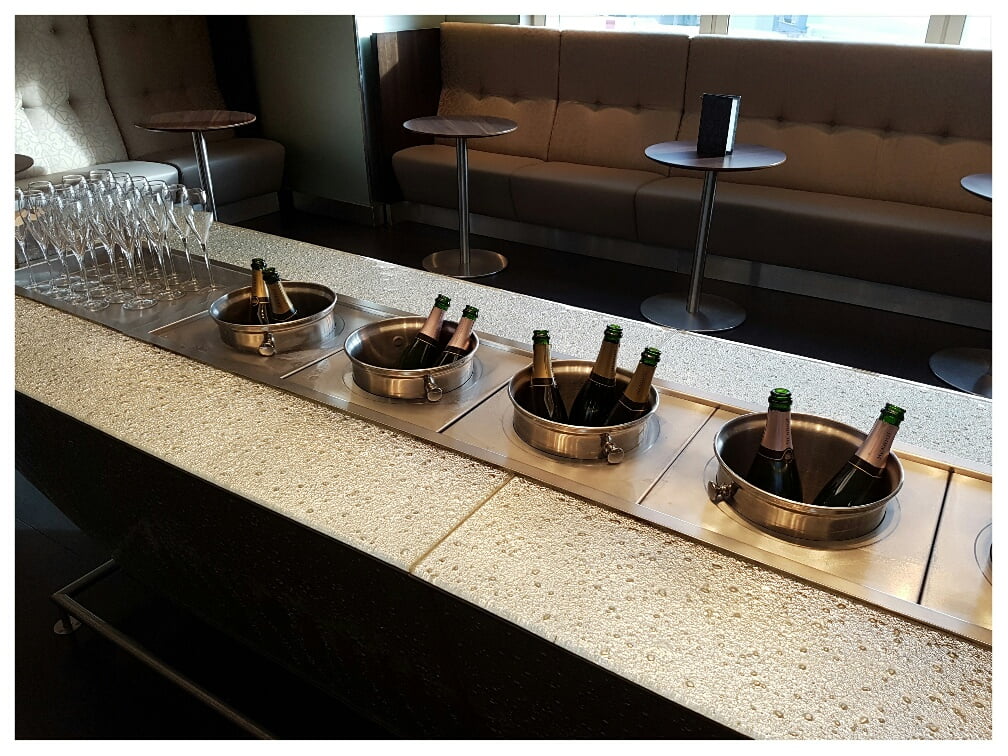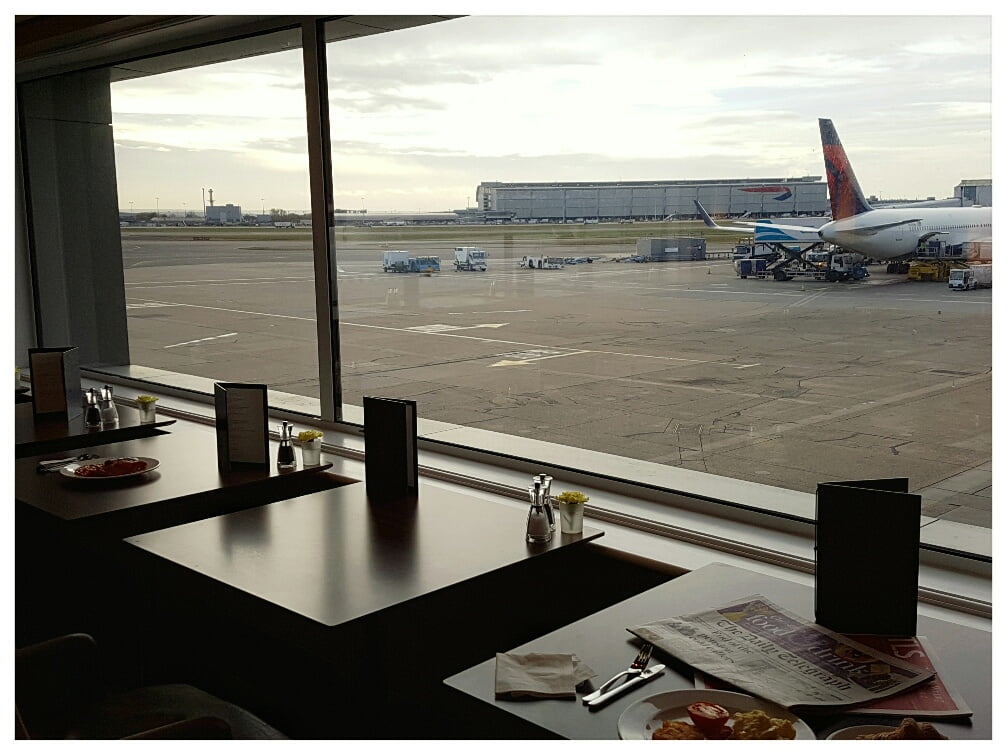 Table service if you like.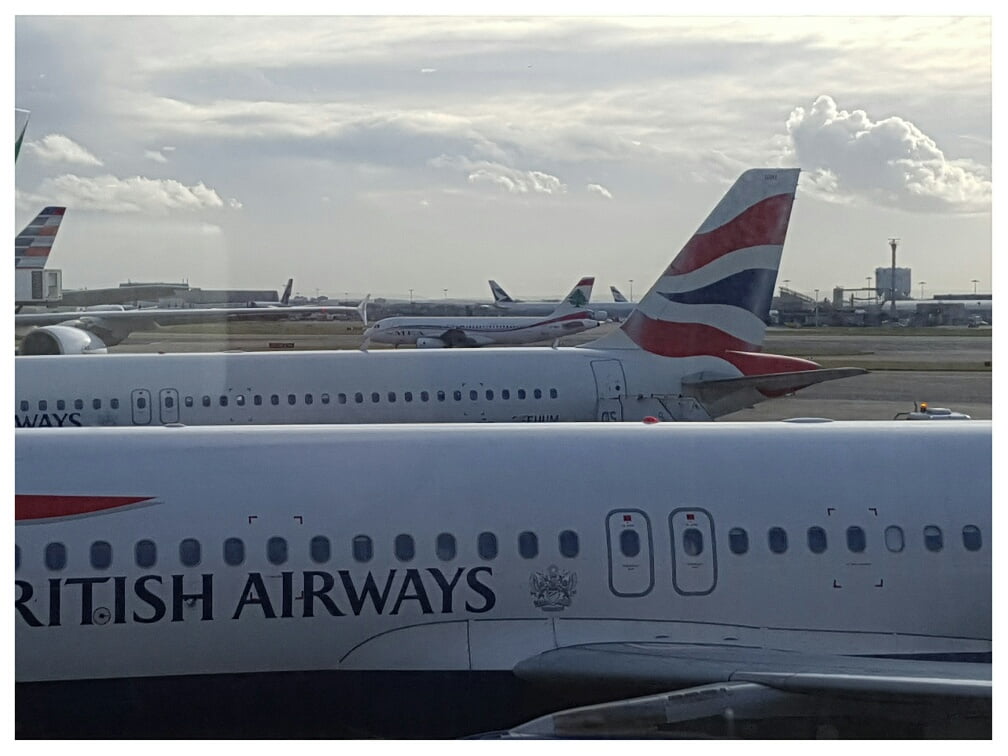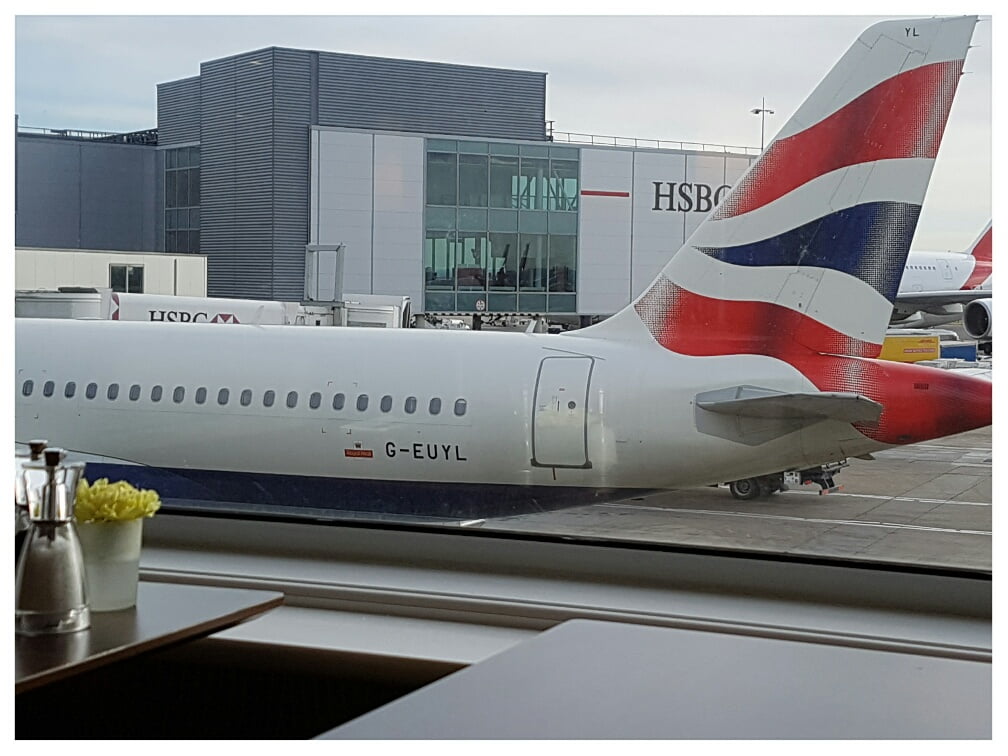 That's some major tail.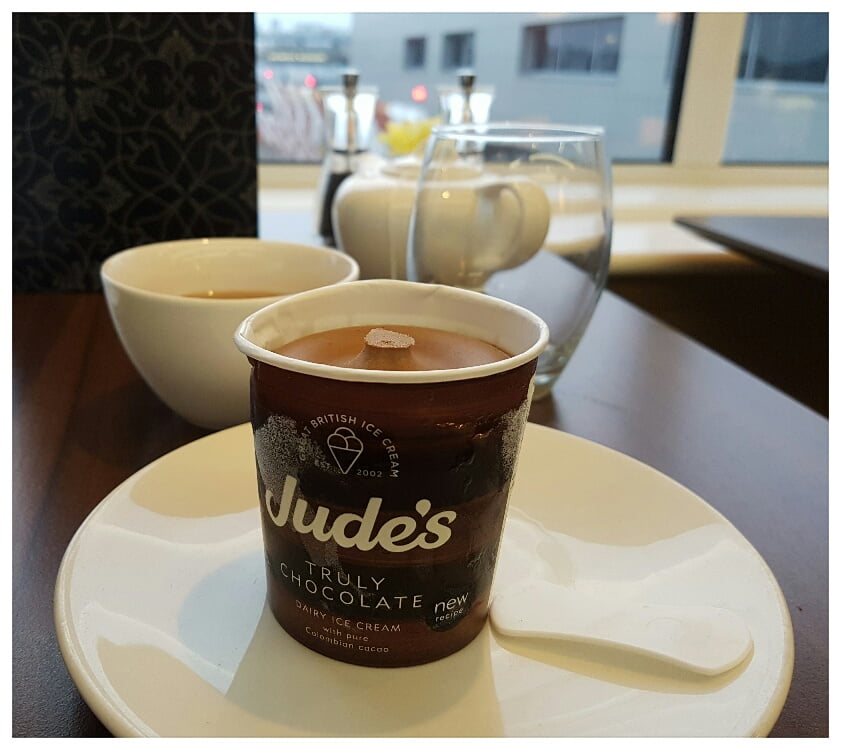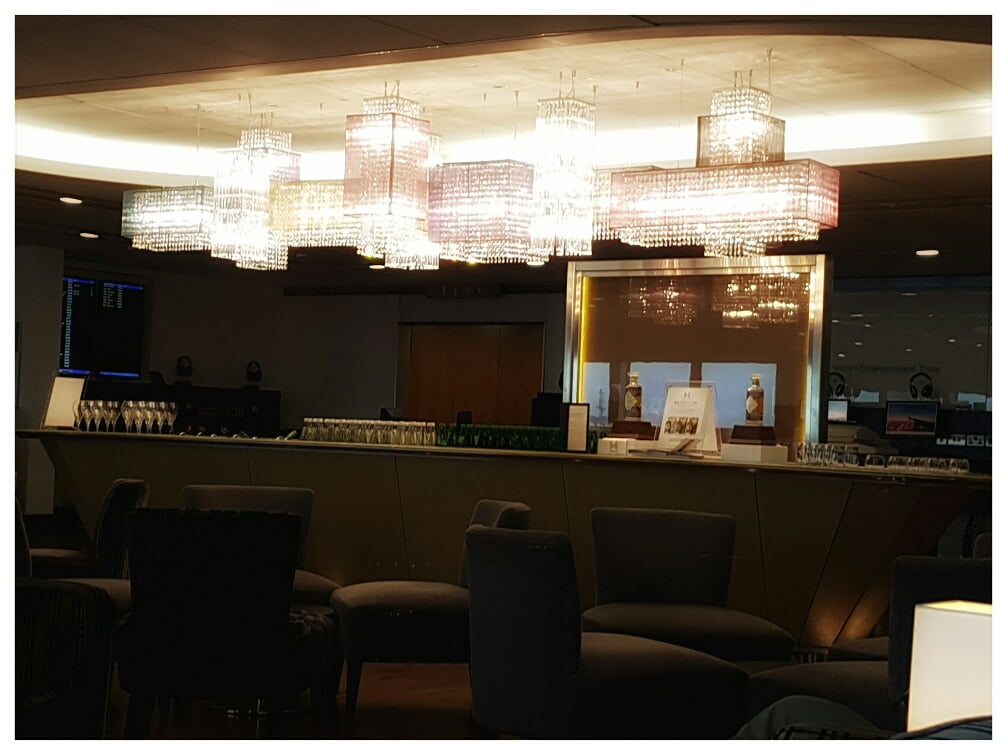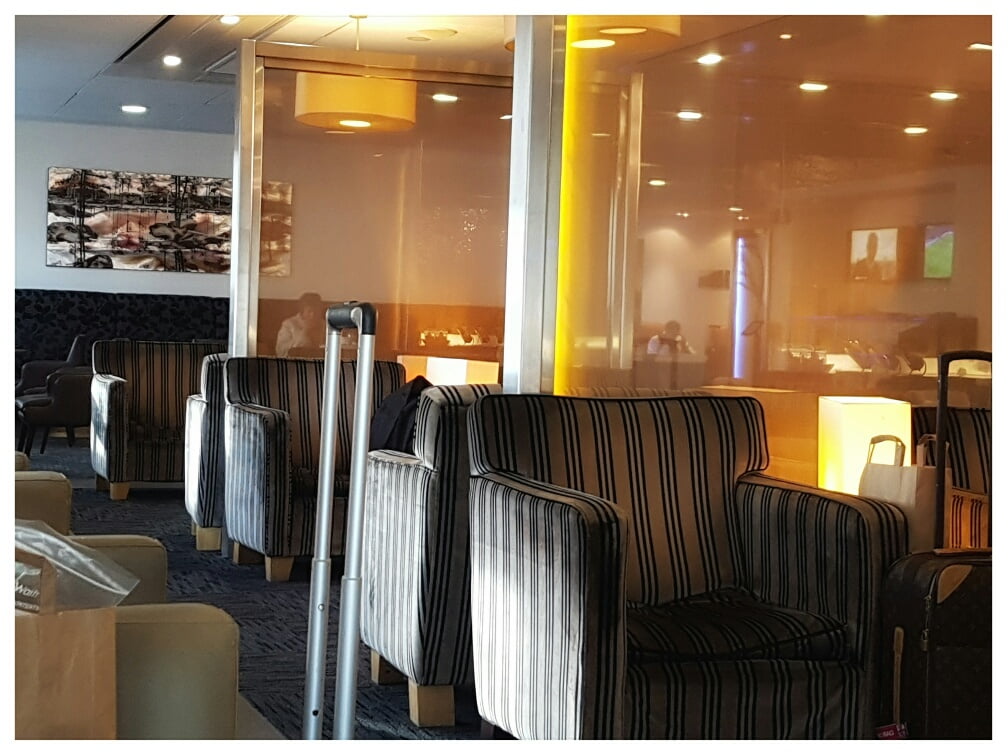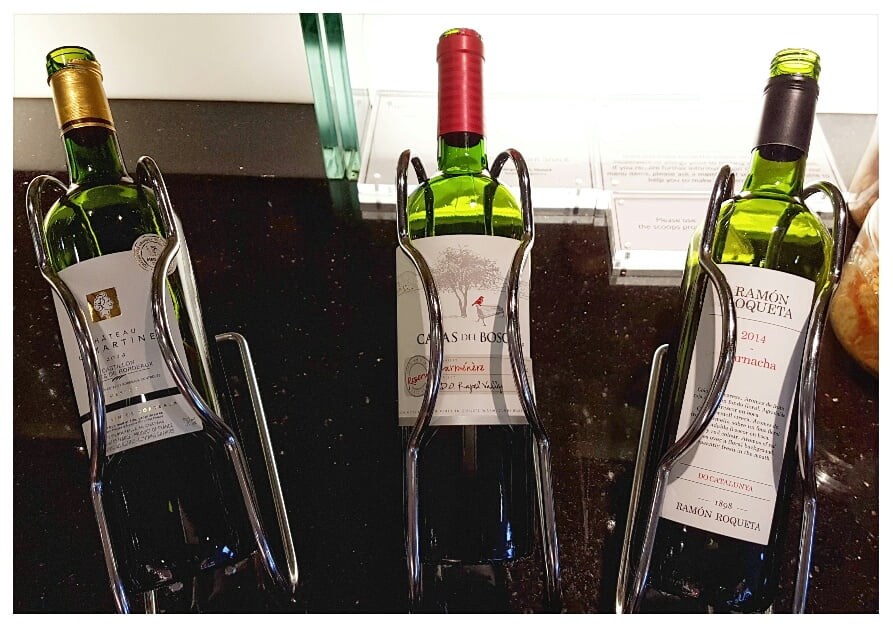 A decent selection of wines, a lot of space to spread out in.
Boarding commenced none to glamorously about two kms from the lounge around thirty minutes before departure.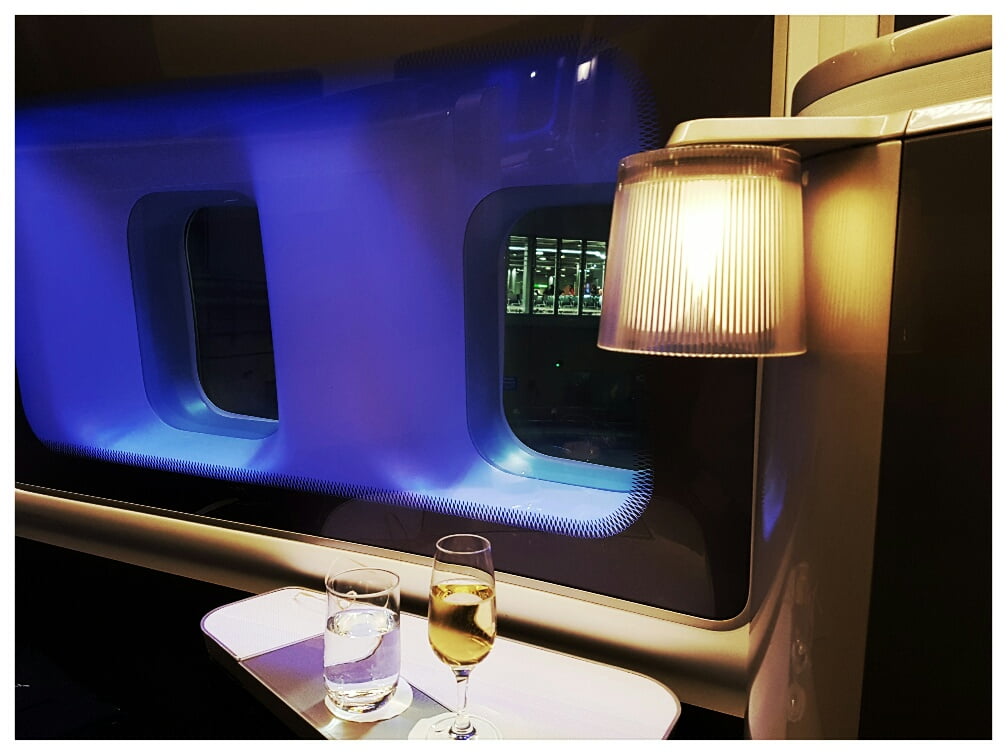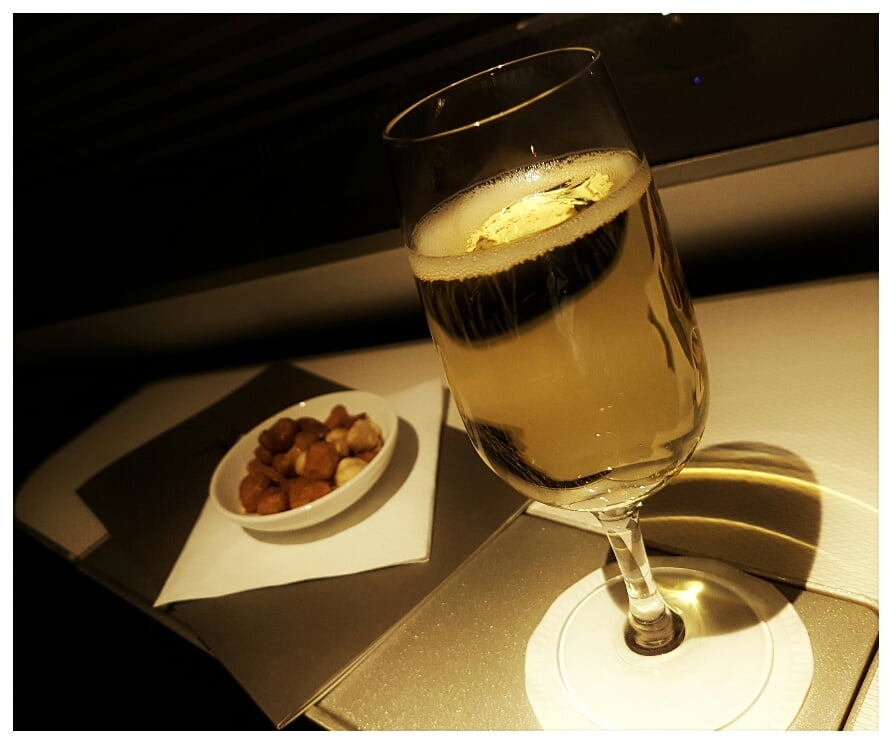 They started us off with Laurent-Perrier Grand Siécle.  Then I switched to the spectacular Taittinger Brut Vintage 2006.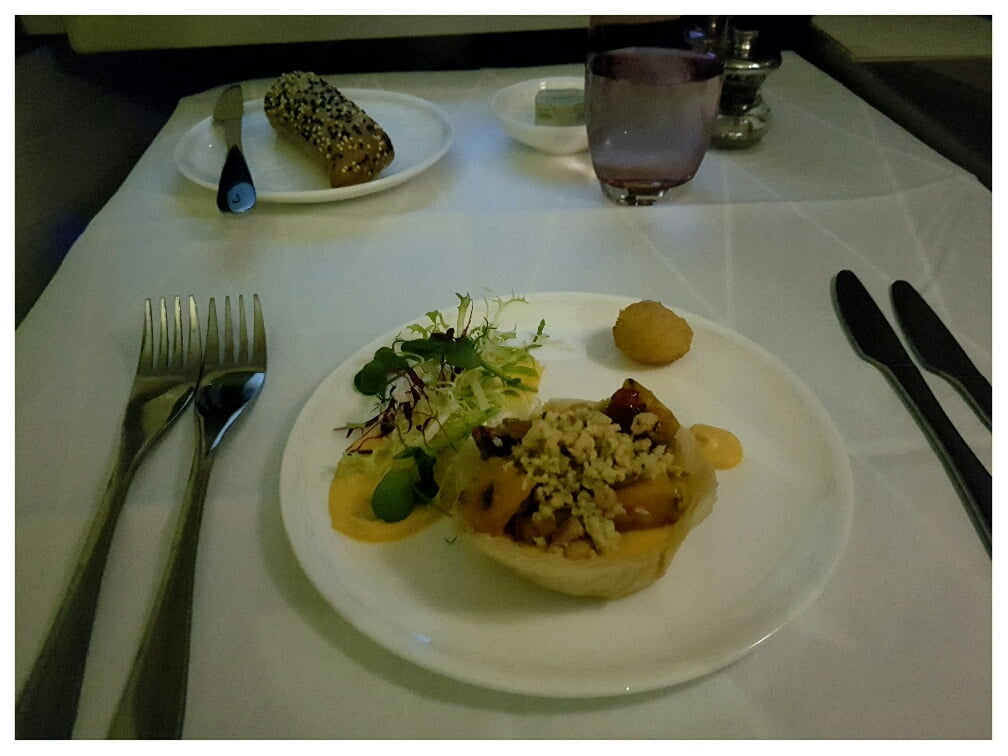 Even though you leave on BA085 at 17:20 and even though you're eating early evening, they call it lunch.  I chose as my starter Fivemiletown Dairy goat's cheese beignet with a butternut squash, pumpkin seed and pine nut crust.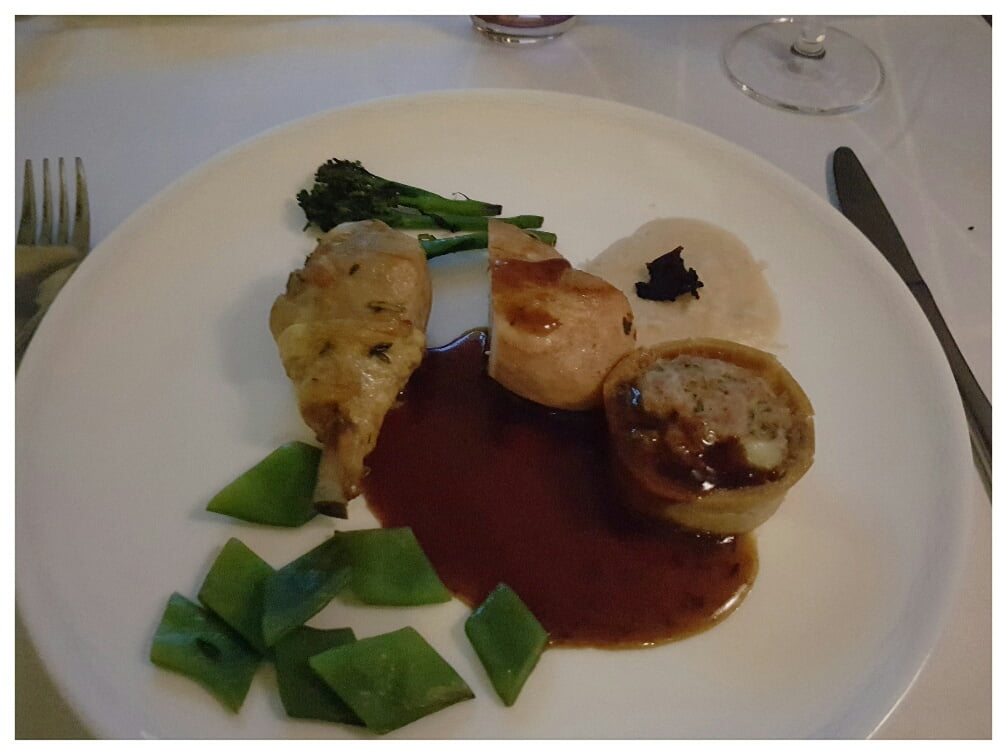 For the main I had a roasted corn-fed chicken, ham hock and potato tartlet with haricot bean purée, runner beans and truffle jus.  Honestly, I could have eaten two portions, it was just that good.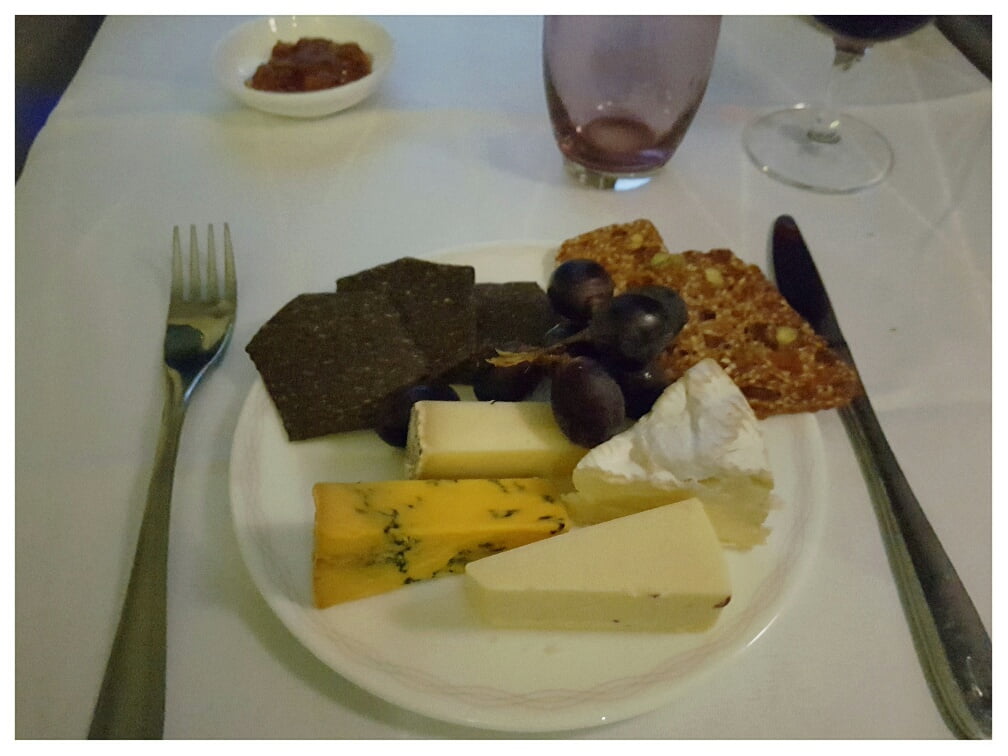 The cheese plate — shropshire blue, gillot camembert, godminster and tomme de savoie — wasn't bad at all.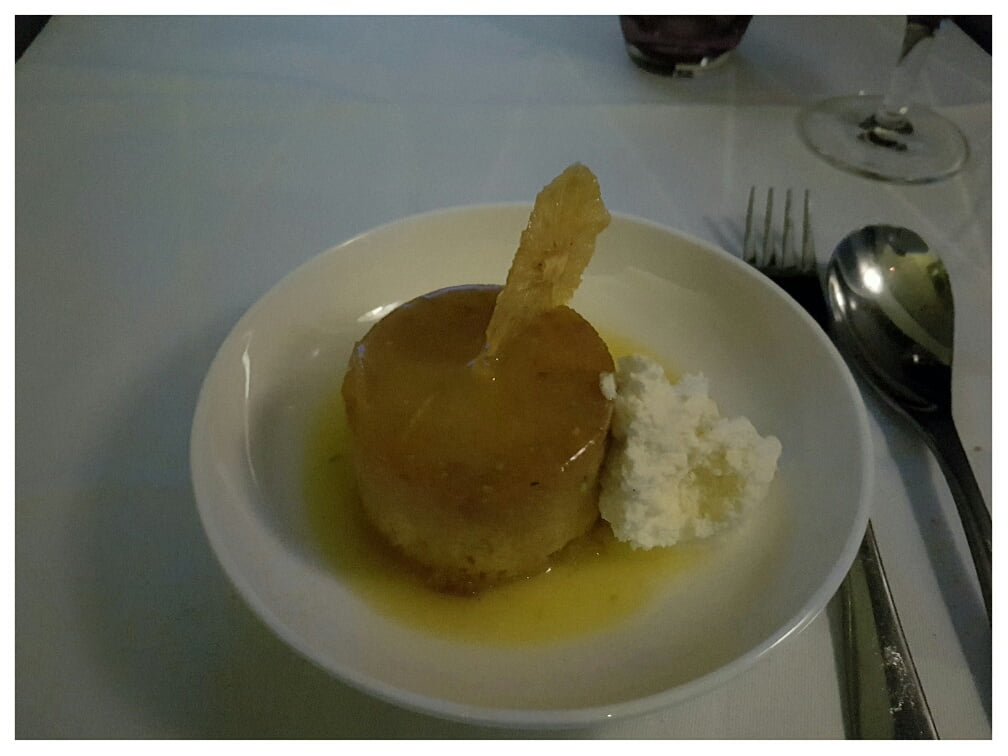 There was still room for orange and pistachio pudding.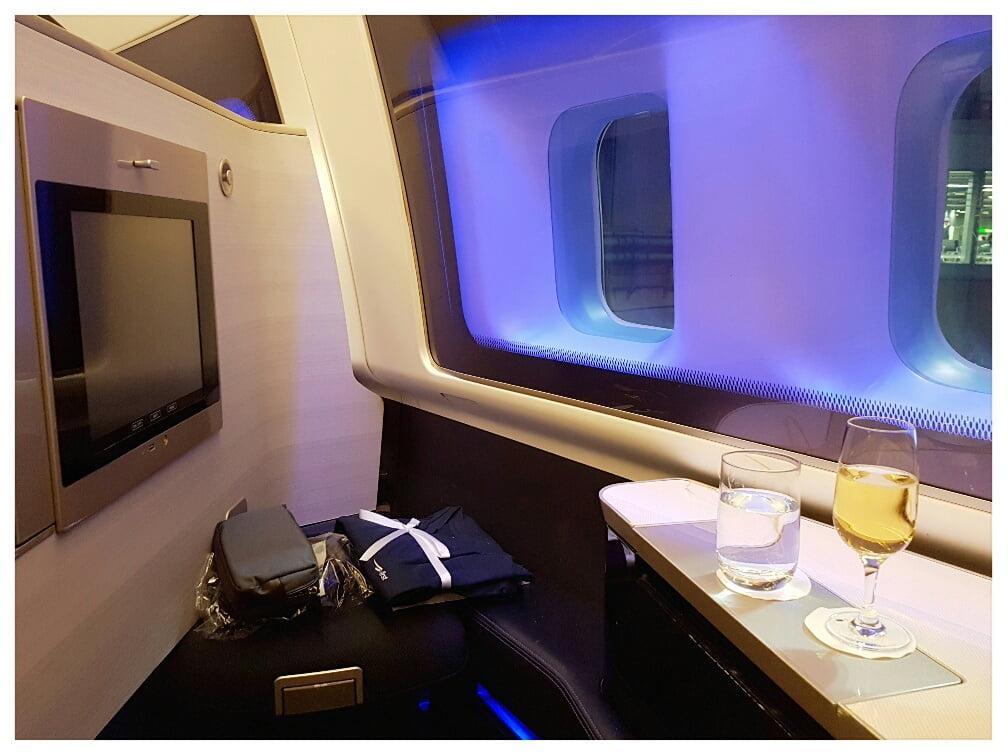 My "sleeper" aka pajamas beckoned.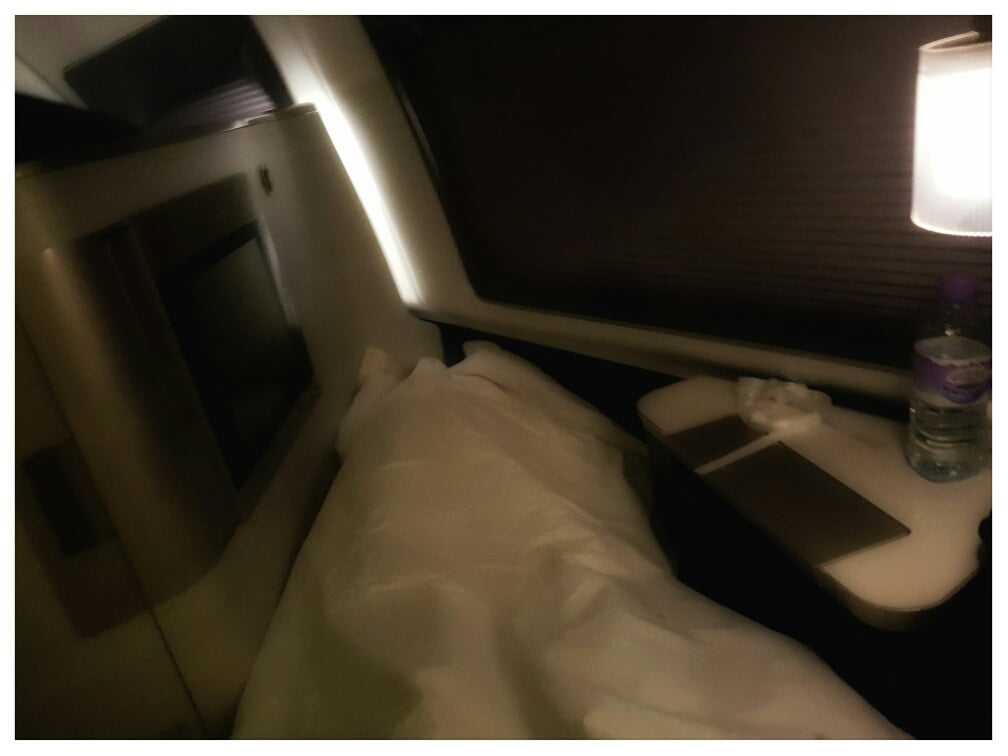 Time for some shut eye.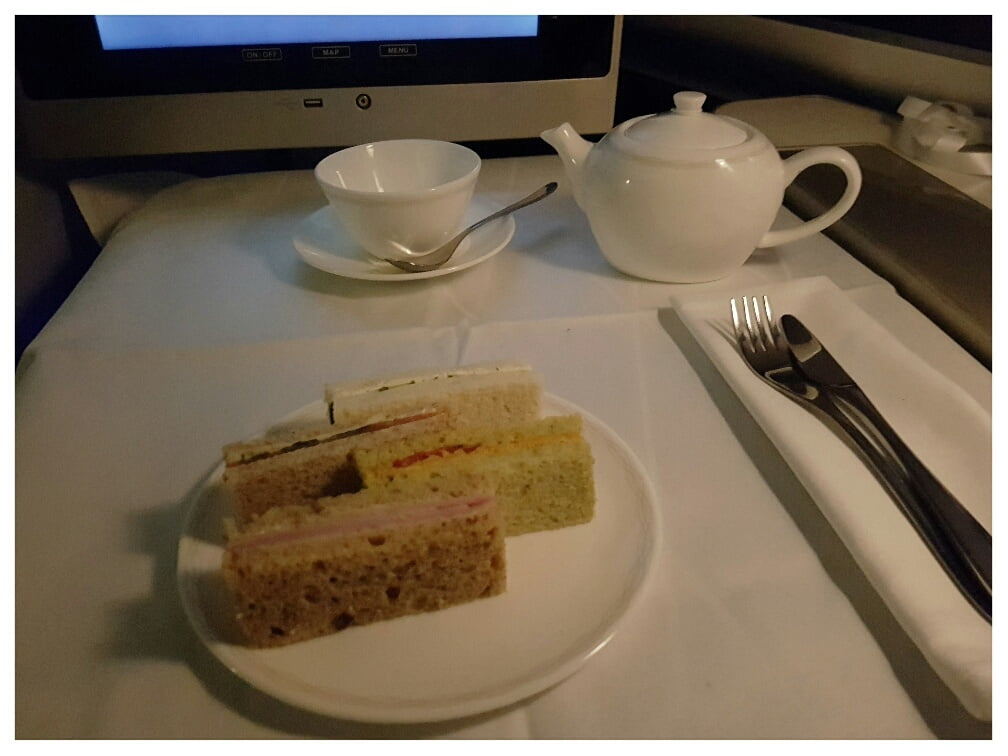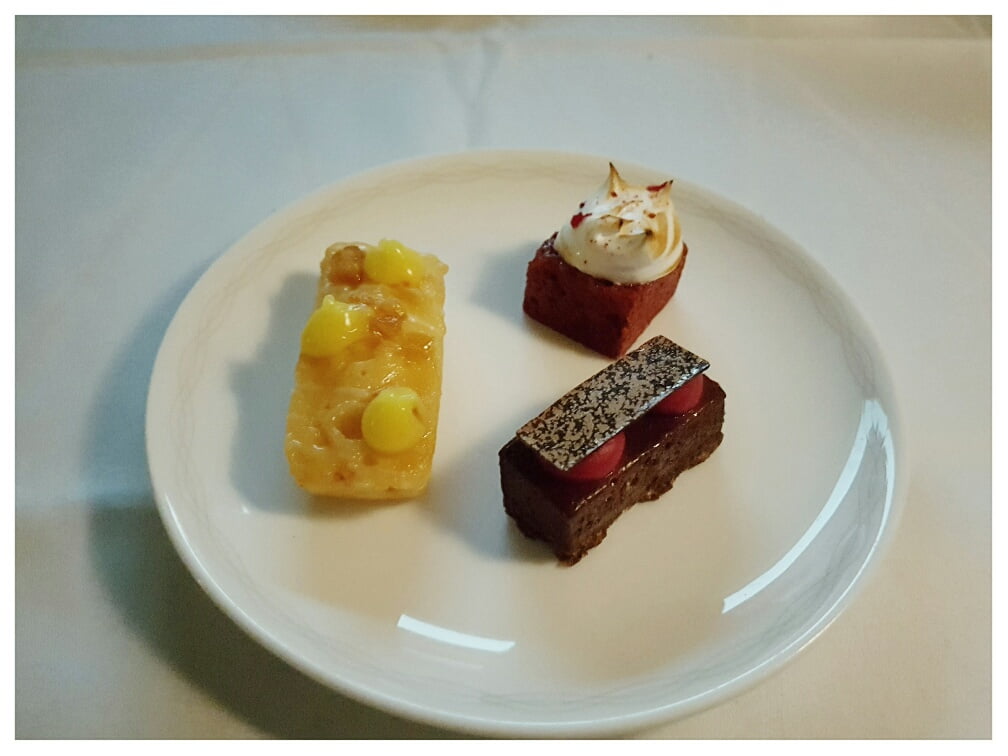 There was "tea" after a nap: Sandwiches, scones and cakes.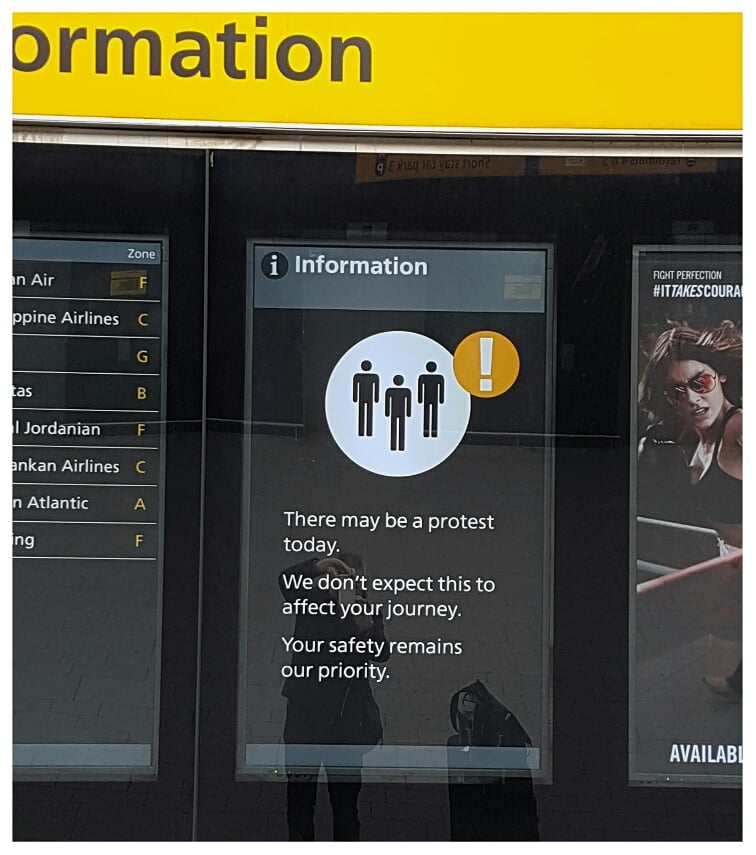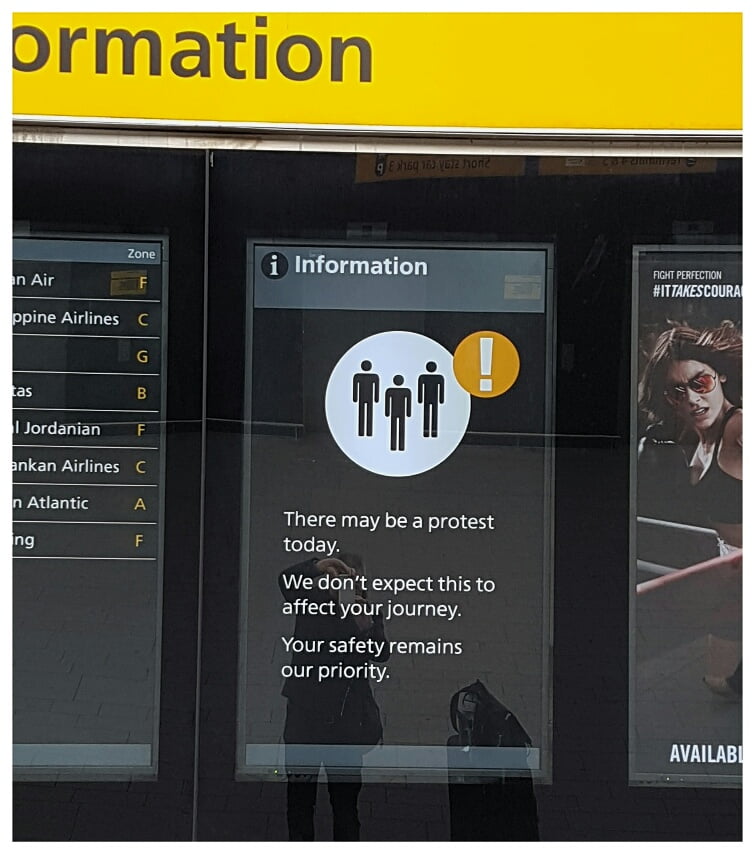 There wasn't too much to protest.