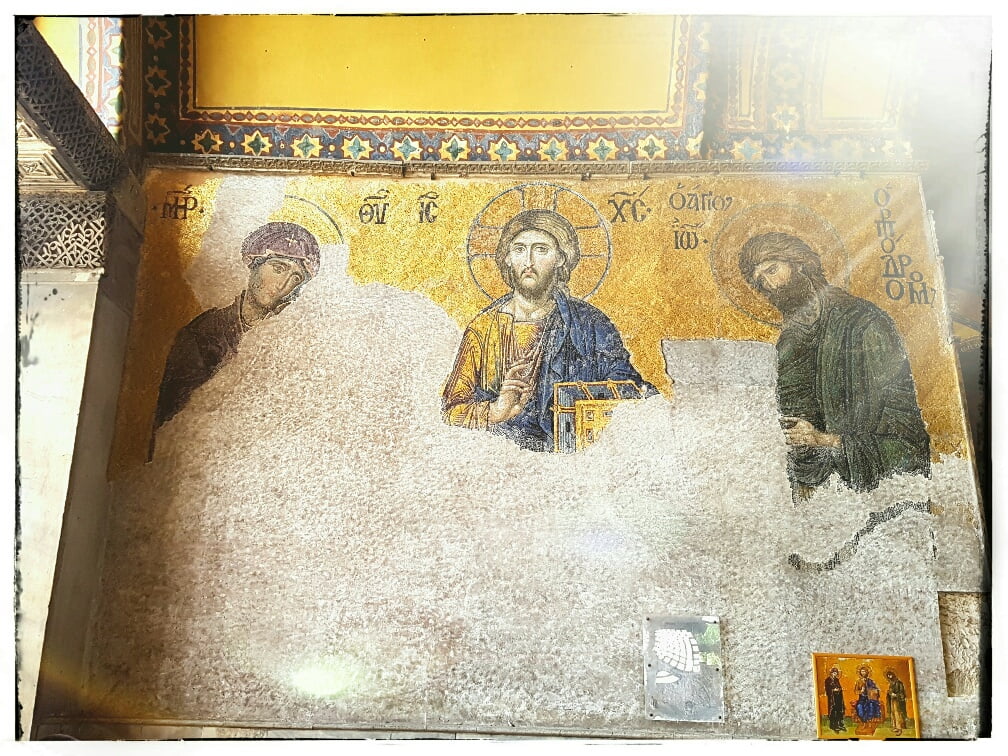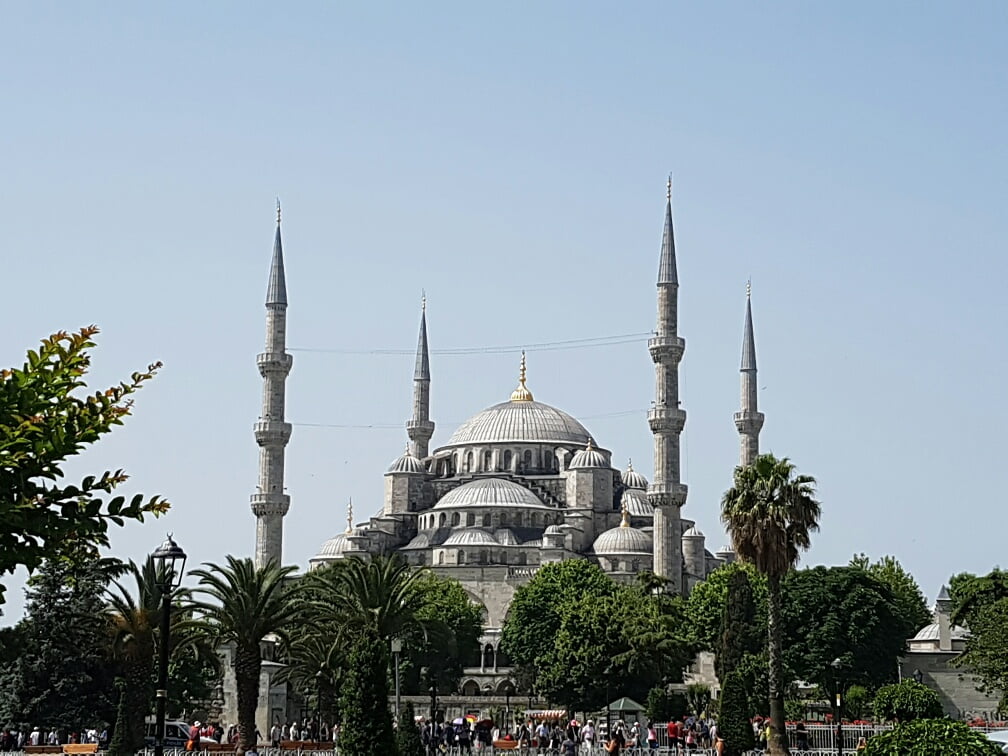 It was very hot in the sun, 27 plus, but lovely in the shade, with an uplifting sea breeze.  After breakfast at the hotel we navigated transit (not without difficulty), taking the tram to the tourist zone of Sultanahmet.  Here we are arriving at the Blue Mosque (built 1609-1616).  Fun fact: The Blue Mosque is the only mosque built with six minarets.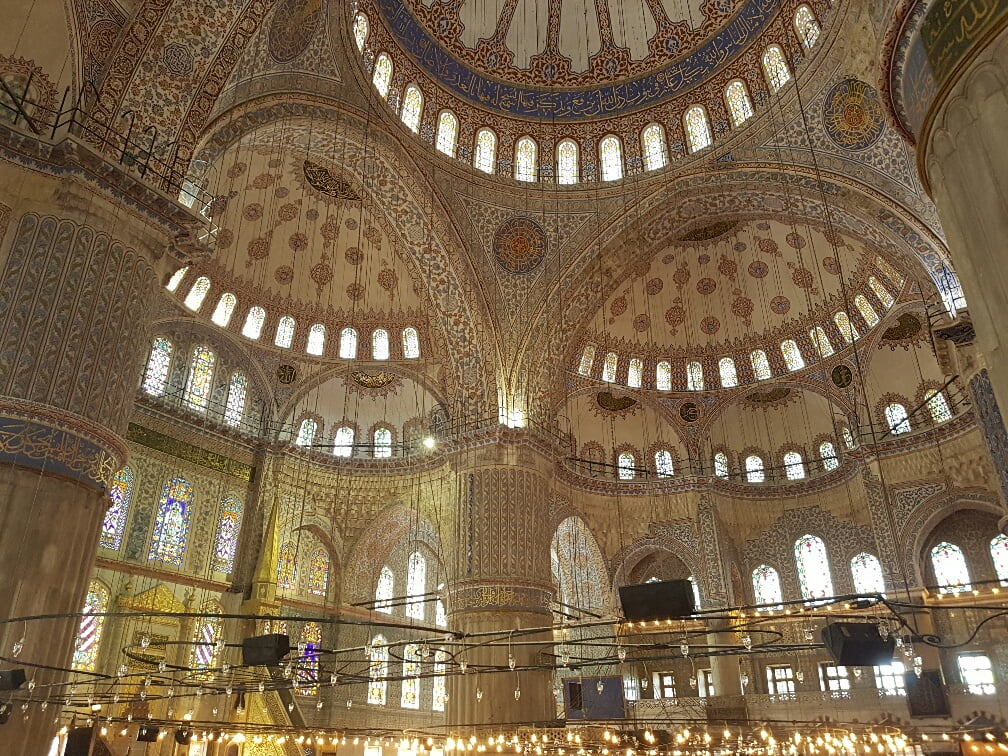 Truthfully, I thought there would be more blue.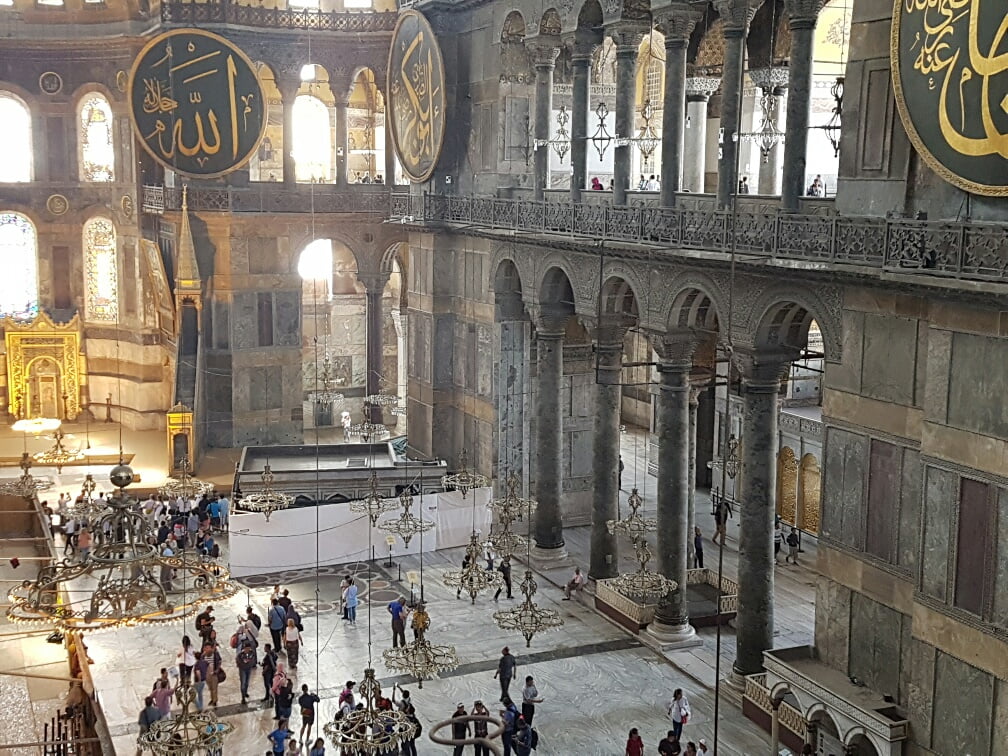 Inside the Hagia Sophia.  A church for 916 years, a mosque for 481 years, a museum since 1935.  The large round plaques cover up what were once Christian statues.  Before St. Peter's, this was the largest dome on the planet.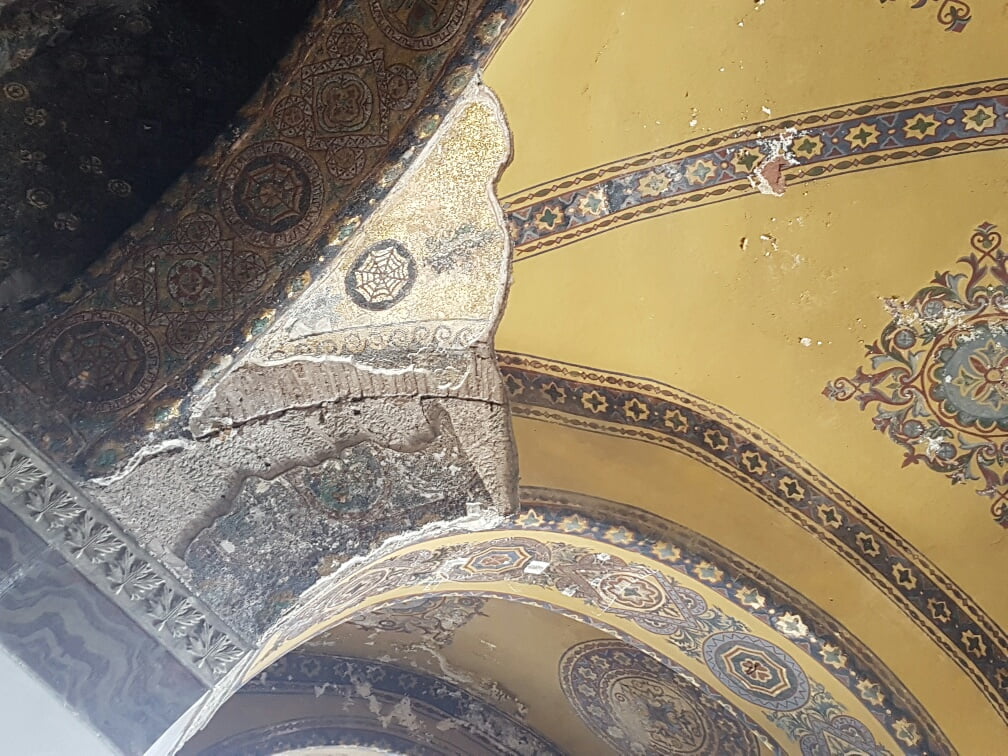 In Hagia Sophia an arch revealing the original church, the Byzantium art, and masked by the Islamic tile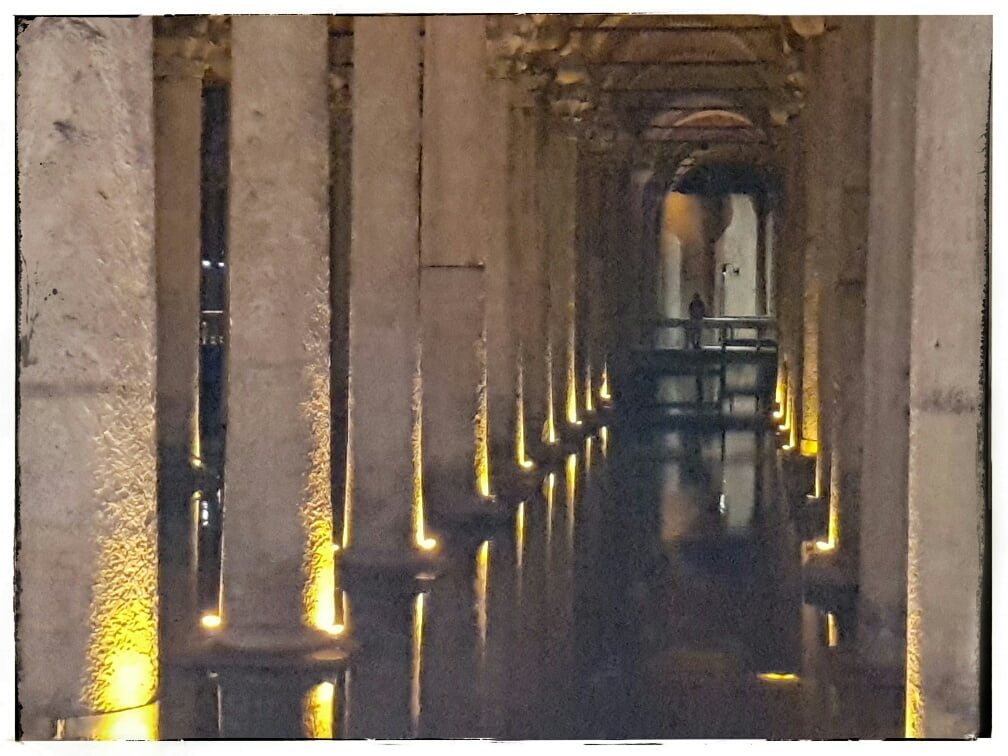 To get out of the heat we went down into the Basilica Cisterns by the mosques, constructed in the early 500s under the reign of Justinanus, to supply water to the local palaces.  The pillars were "reused" from Roman temples.  At one end, the pillars are based on two figures of Medusa, one sideways, one upside down, although no one knows why.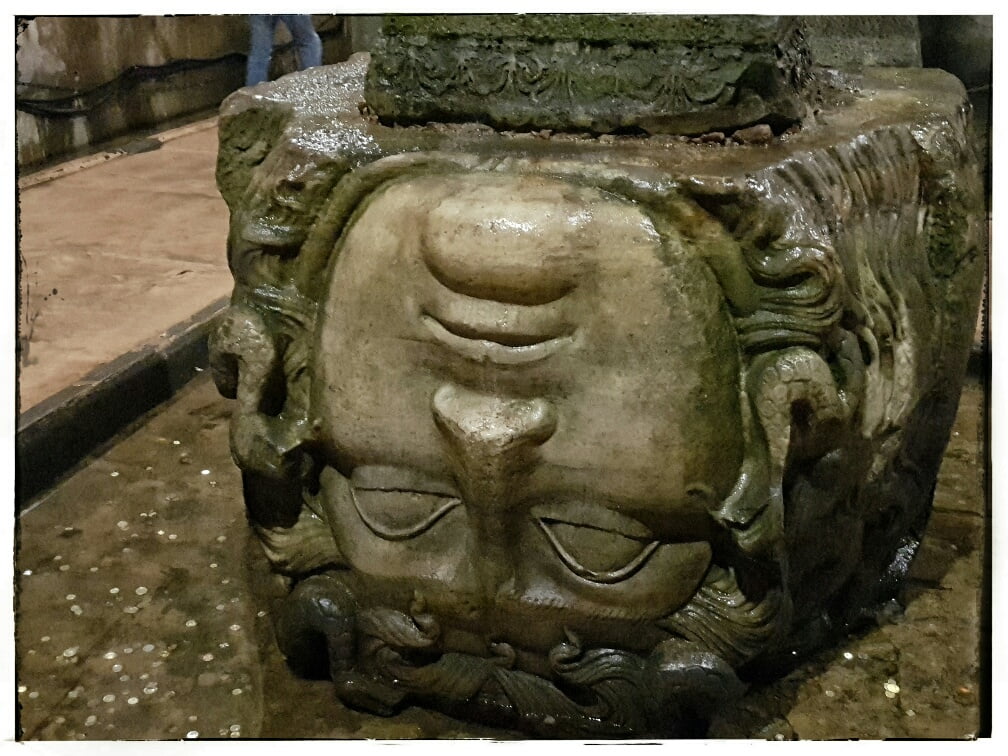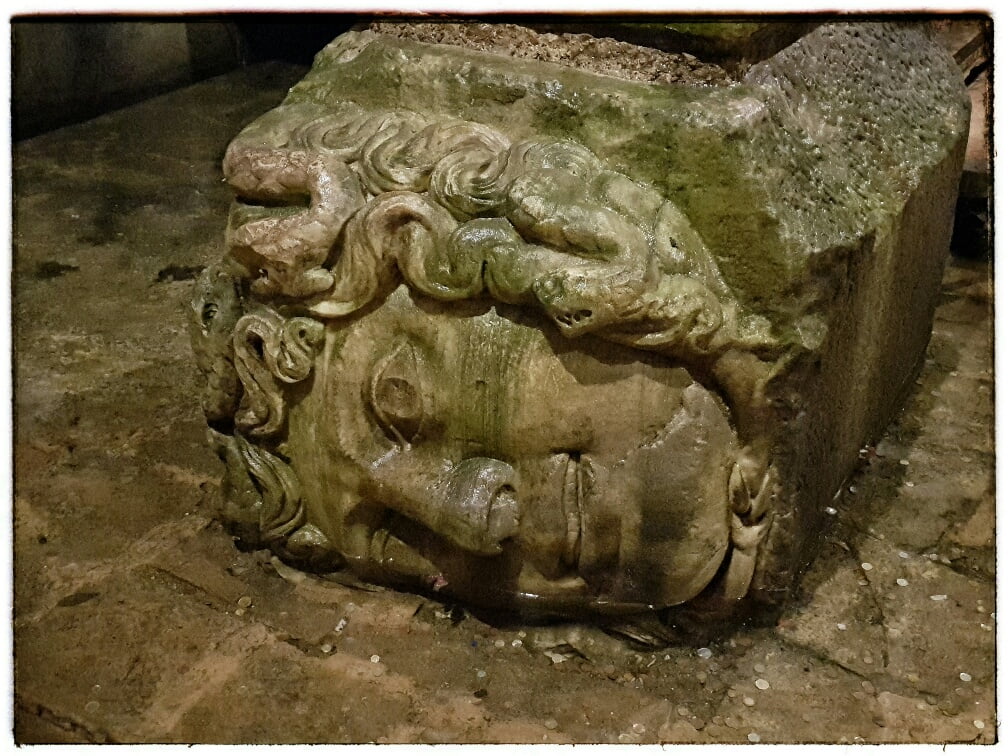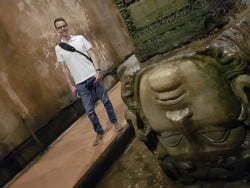 Afterwards we went back across the river to a Wallpaper recommended restaurant called Naif which had a nice terrace with jasmine in bloom and a grey parrot.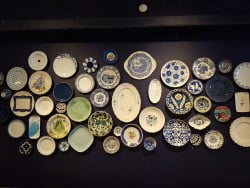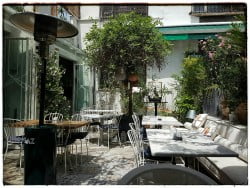 Following lunch we went over to the Istanbul Modern, part of the not so rapidly gentrified area somewhat reminiscent of the Marais.  Everything was, how shall I put it, suitably modern.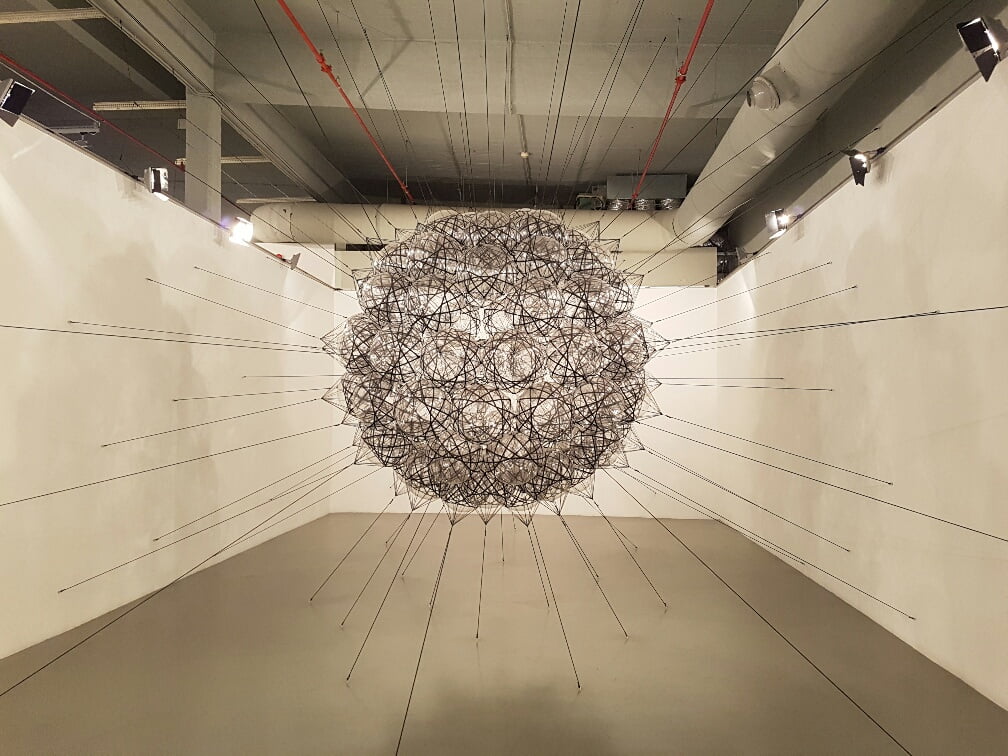 What would Morely Safer say?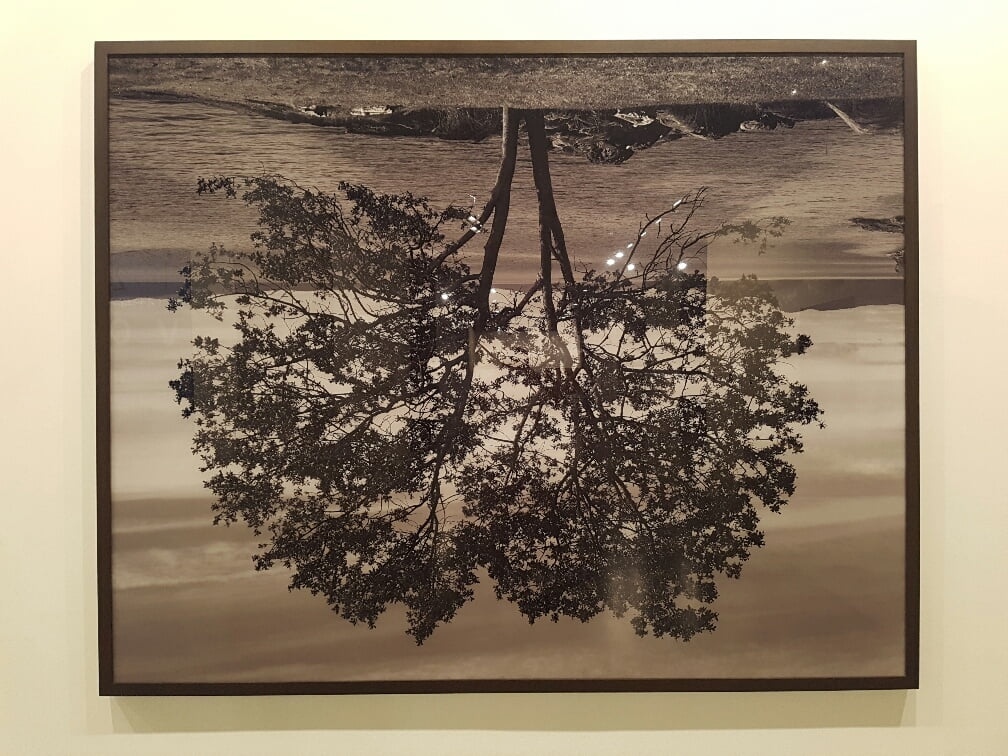 This is, I kid you not, a Gary oak on Galiano island.  And, yes, it was hanging upside down.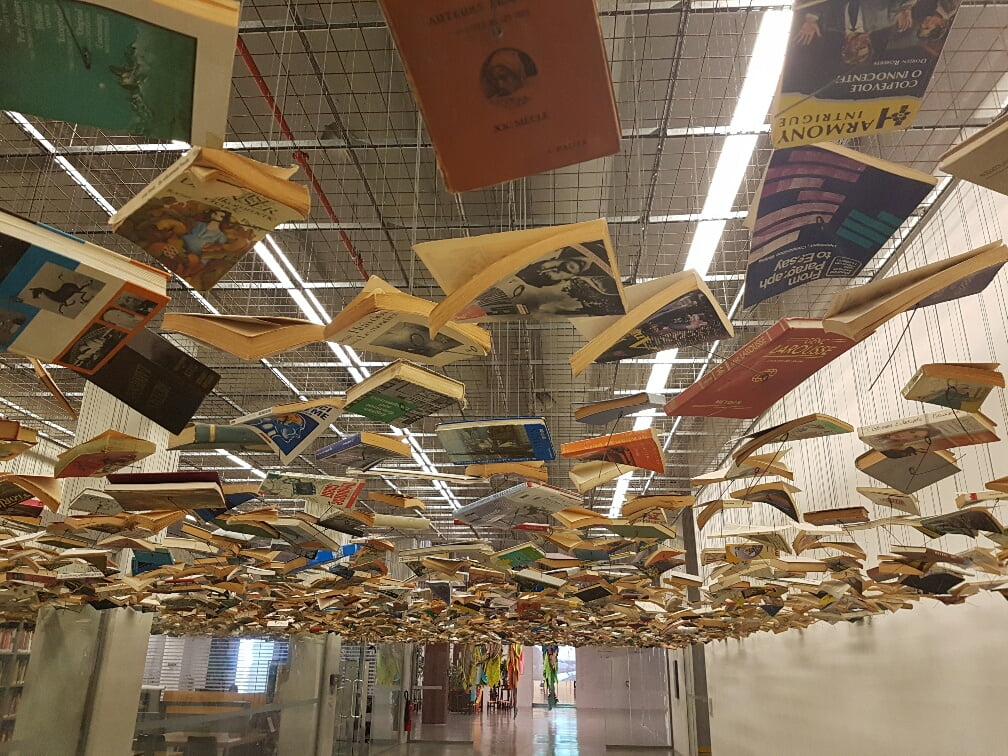 Book mobile.  Geddit?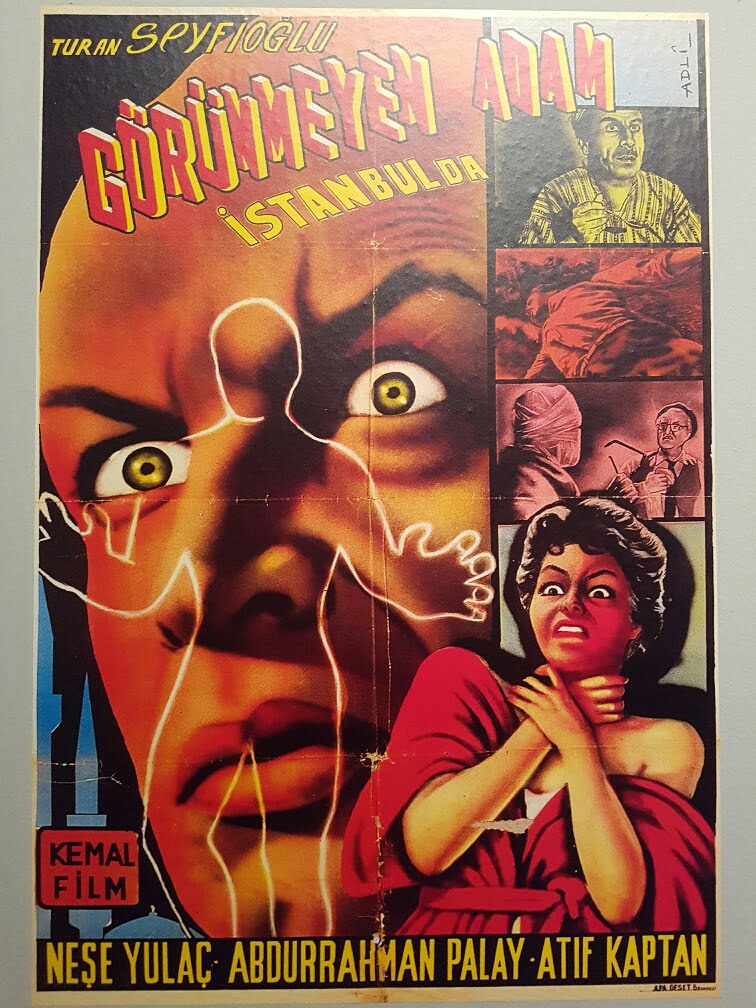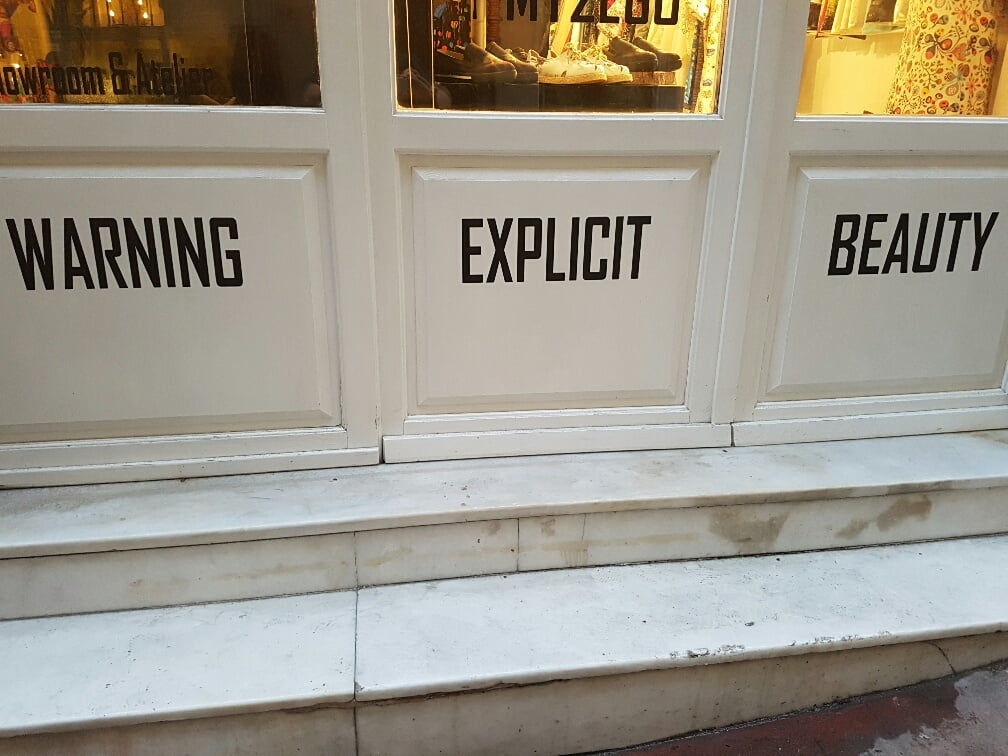 For dinner we went to a restaurant close by called Mezze where for $50 each we had five plates of mezze, shared a calamari, two mains, and shared a dessert (fruit…).