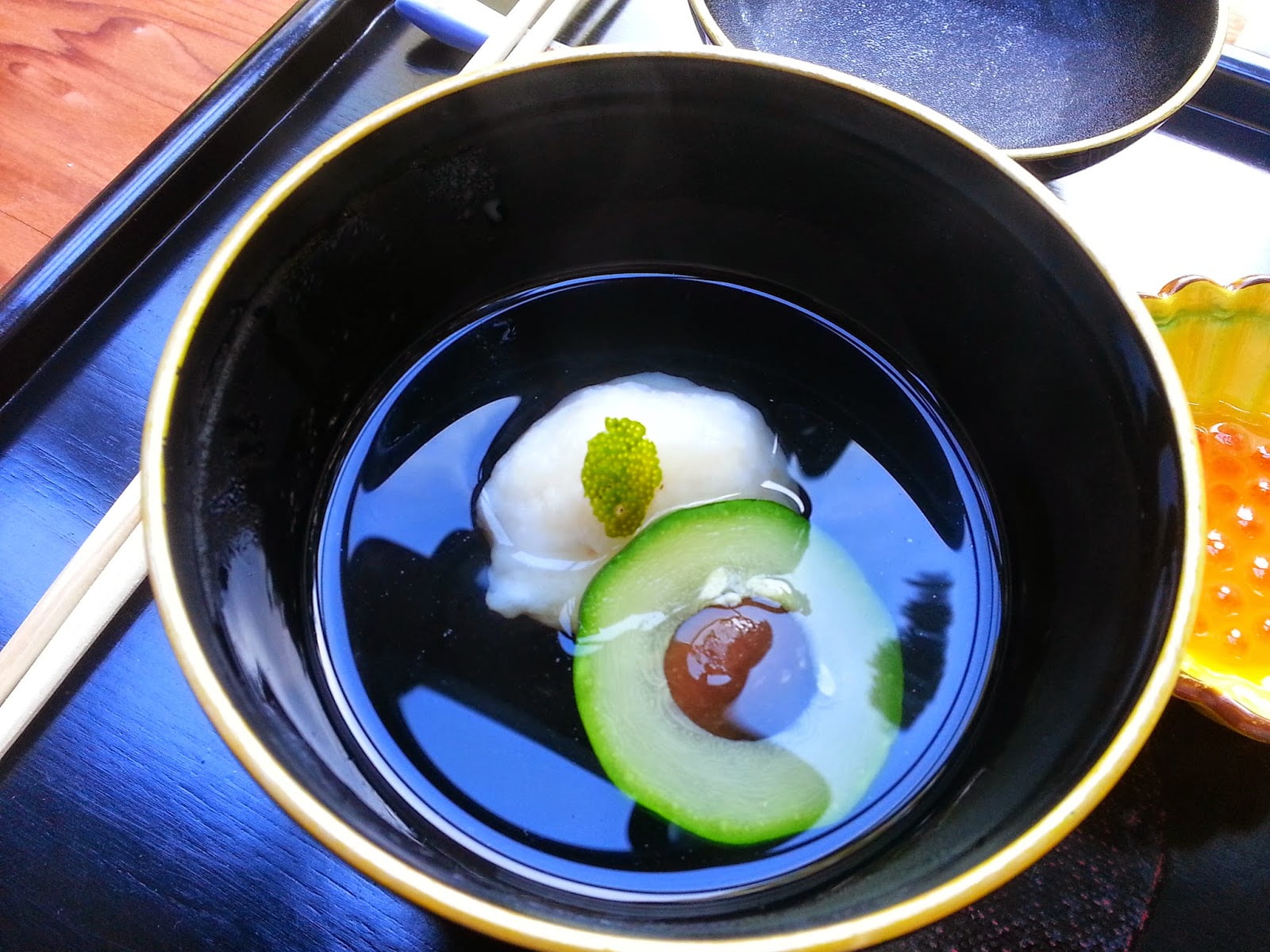 When I arranged for our Kamakura guide we emailed quite a few times to sort out the itinerary and lunch.  The tour is free but you pay for your guide's lunch.  She asked if we were vegetarian and what type of food we wanted to eat.  I said anything but, jokingly, including the smiley emoticon, a Michelin starred type place.  Next thing you know she's suggesting En, a Japanese one Michelin starred place nestled in a street abutting Kita Kamakura station.  (It did, briefly, have two stars.) My immediate response was to say no, but Stephen suggested we give it a go.
The style of food is kaiseki, a traditional Japanese way of eating where each course has an artful presentation.  The lunch is a few dishes shorter than the dinner, but still filling.
The exterior of the restaurant was beyond nondescript.  There was a narrow staircase to a miniature dining room with three tables and a small balcony.  The three of us sat outside as it was such a warm and lovely afternoon.  The view was to a pond and cedars which lead up to the Zen temple.  The pics below show the very basic but absolutely exquisite dishes, except the rise and miso, of which there were seconds available.  Each was presented by the chef-owner's wife, in a traditional kimono.  It really couldn't have been more perfect.  In the end, only just over $100 for all three of us.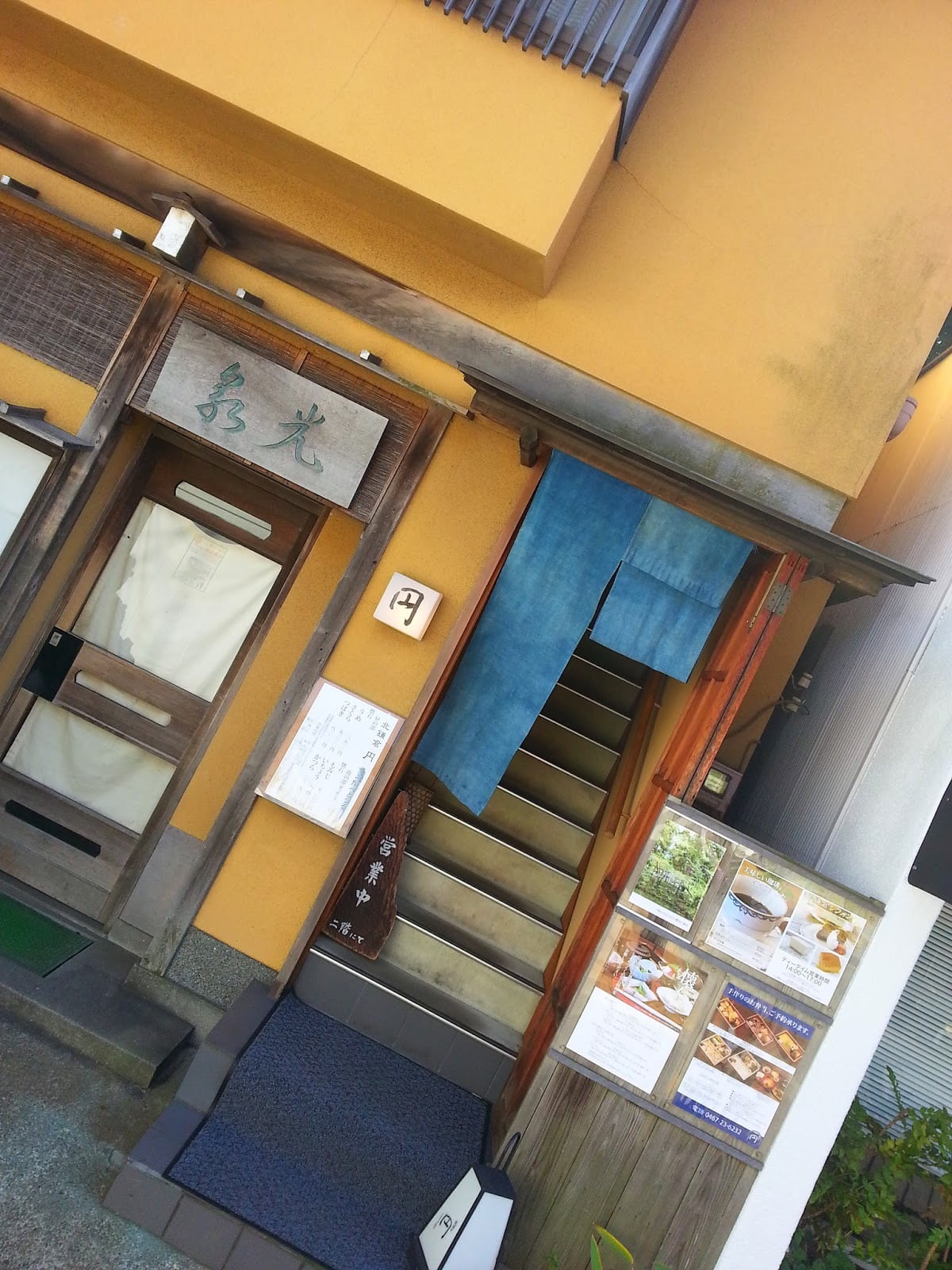 The unassuming front of the restaurant, adjacent to the station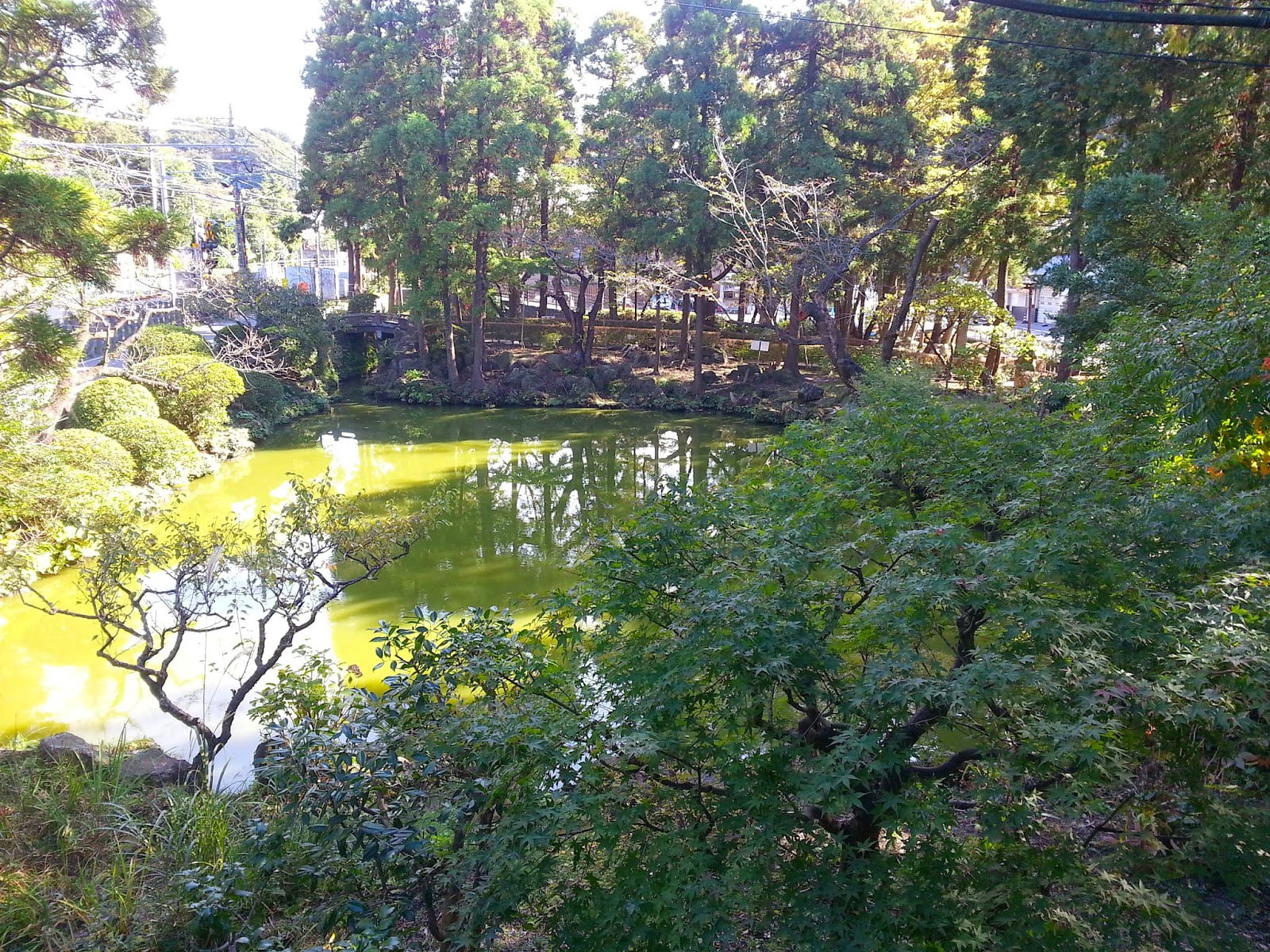 Our outside table looked out over a pond and cedars which bound the Zen temple Engaku-ji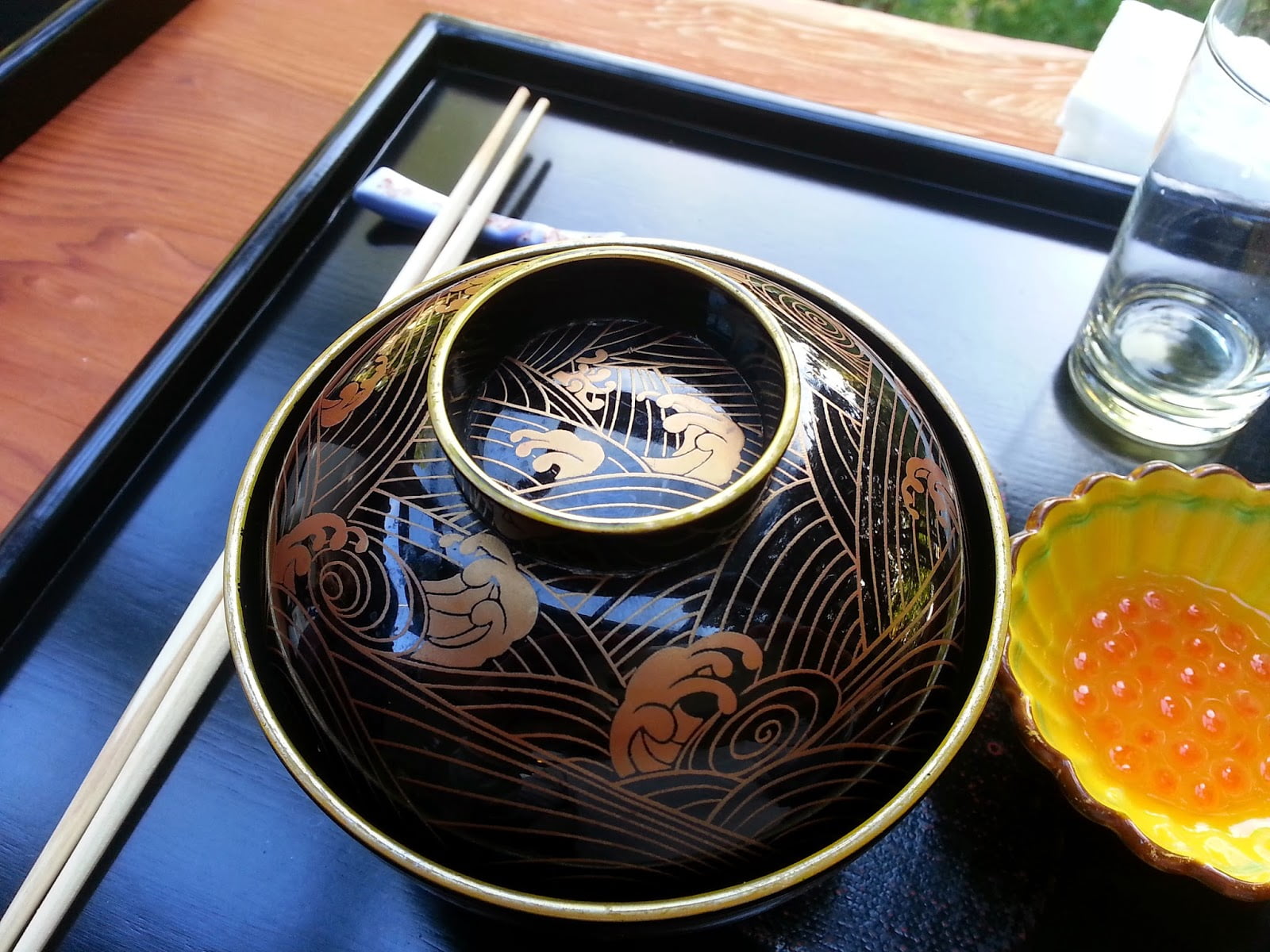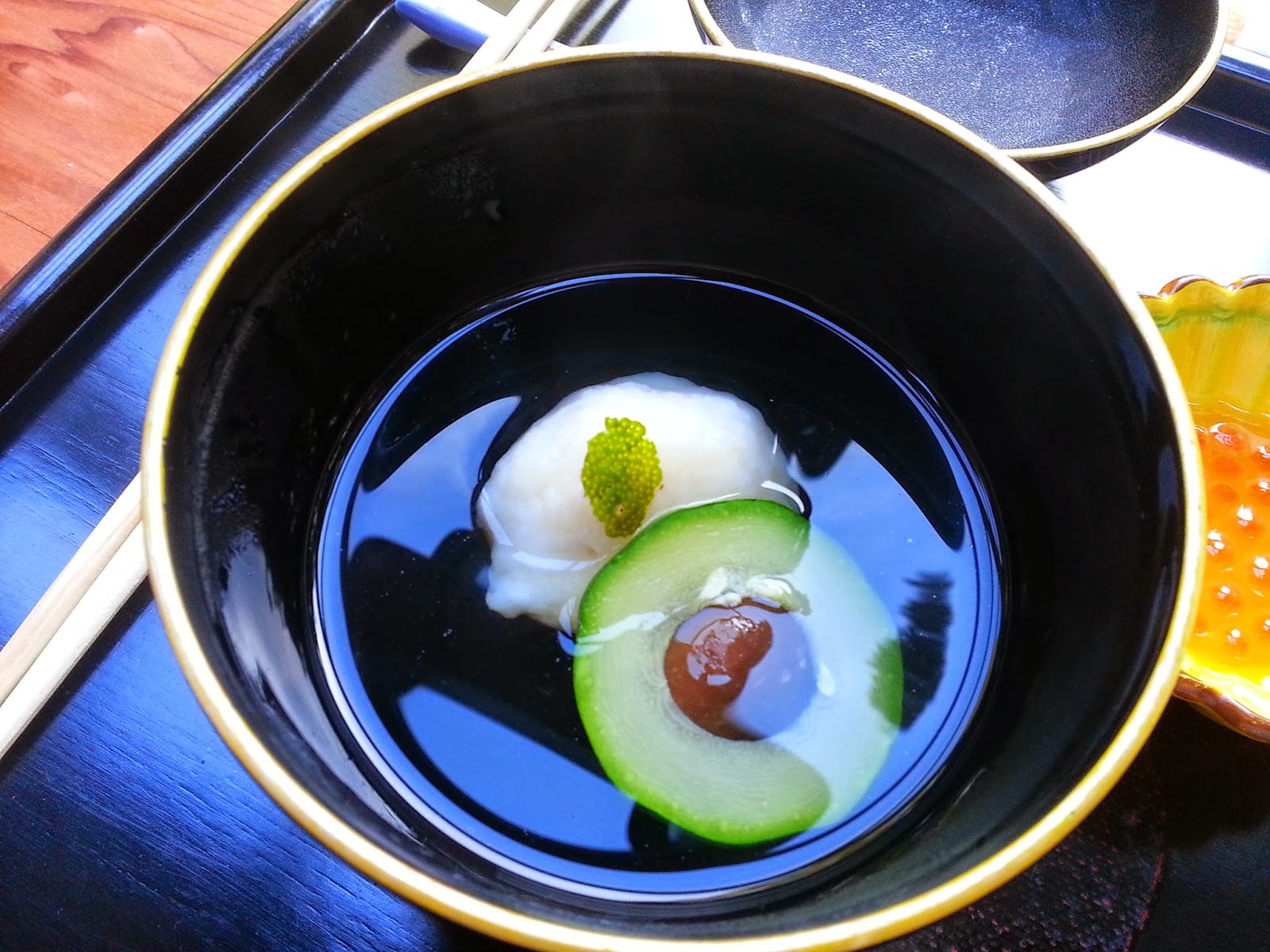 I don't like sashimi, so the chef prepared a soup with steamed shrimp for me.  I did however eat the spectacular salmon roe.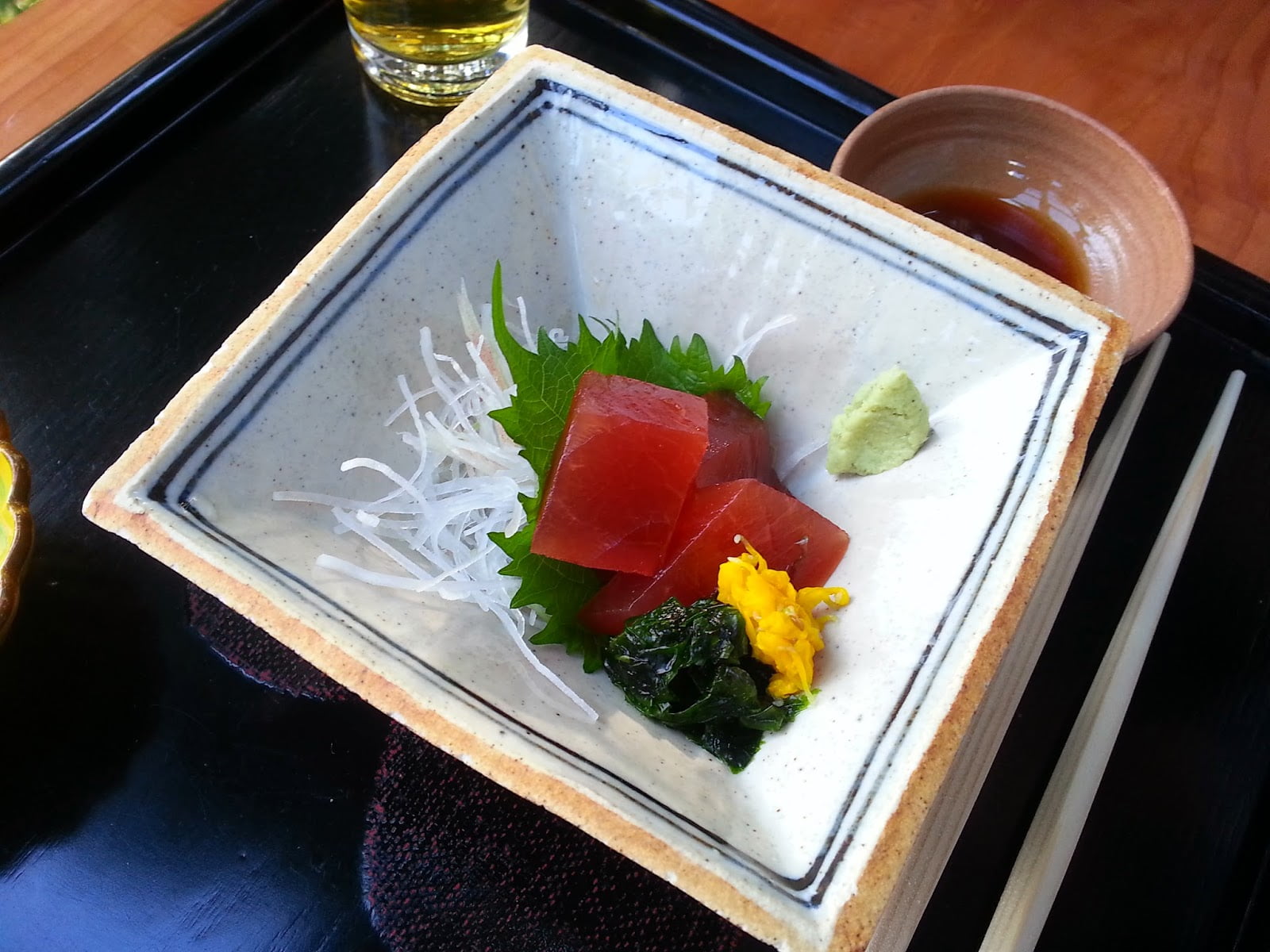 Stephen's sashimi.  The yellow is chrysanthemum flower.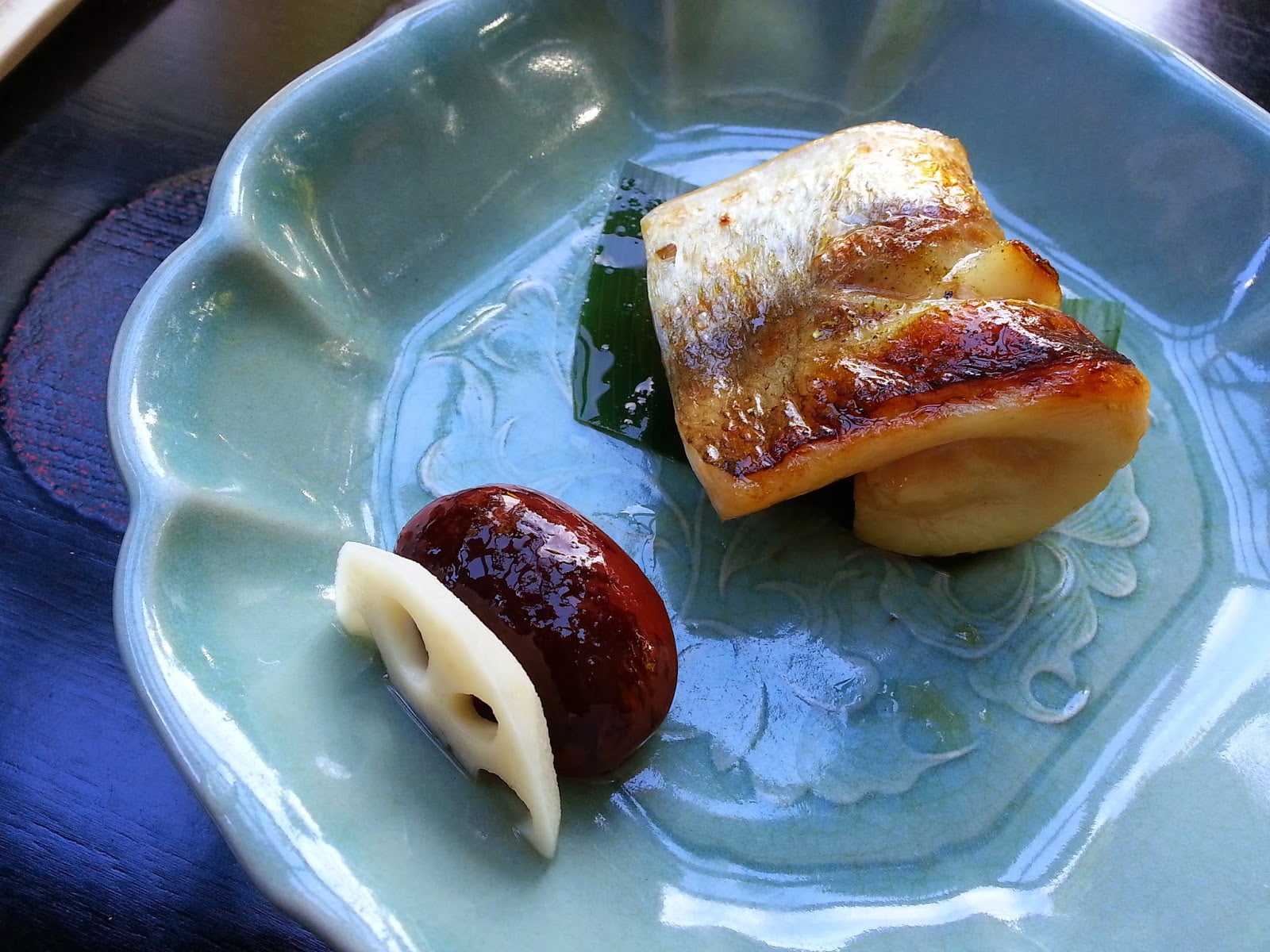 Pickled taro root, a large sweet bean and grilled barracuda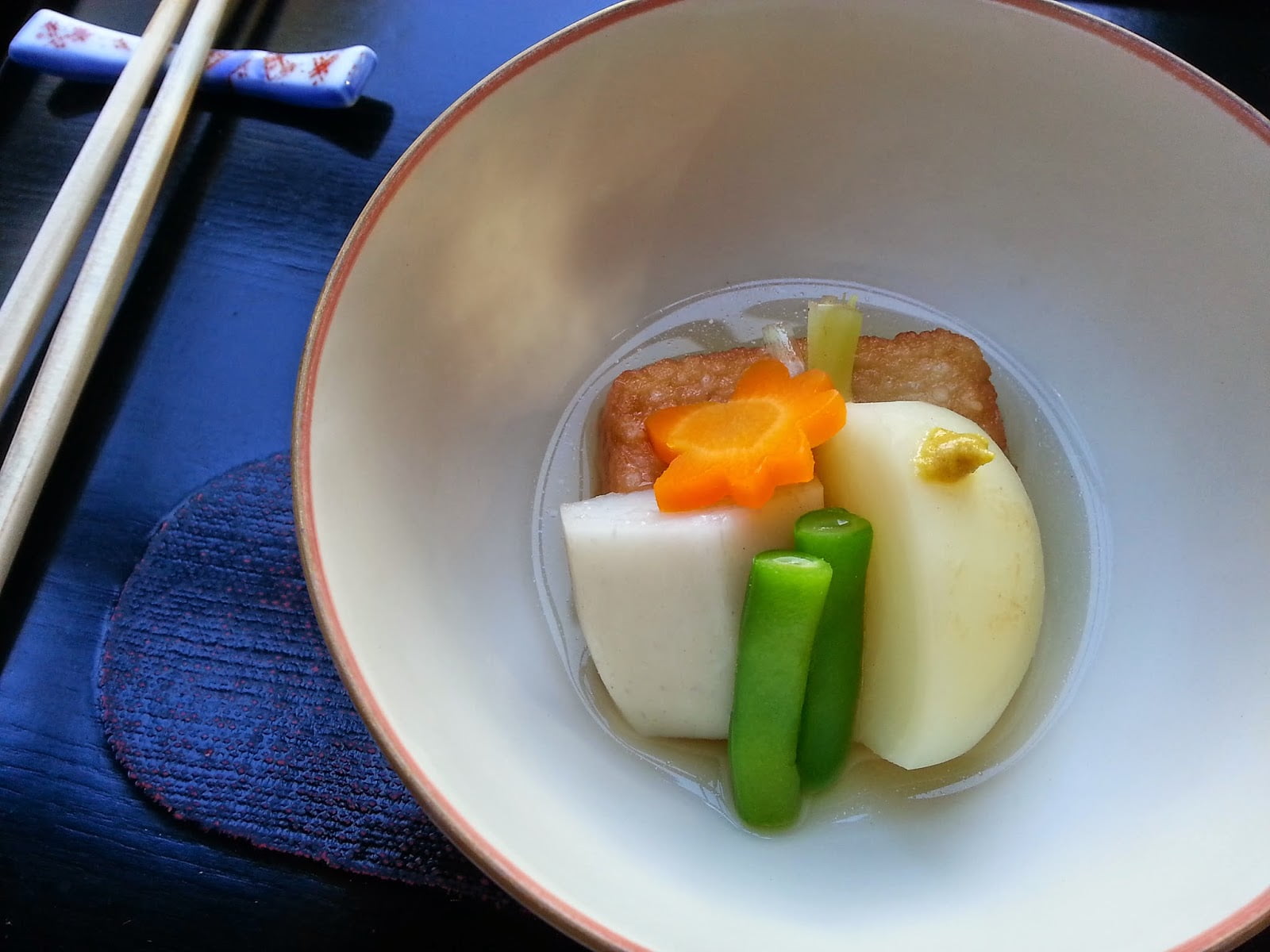 Vegetable course on a millet fritter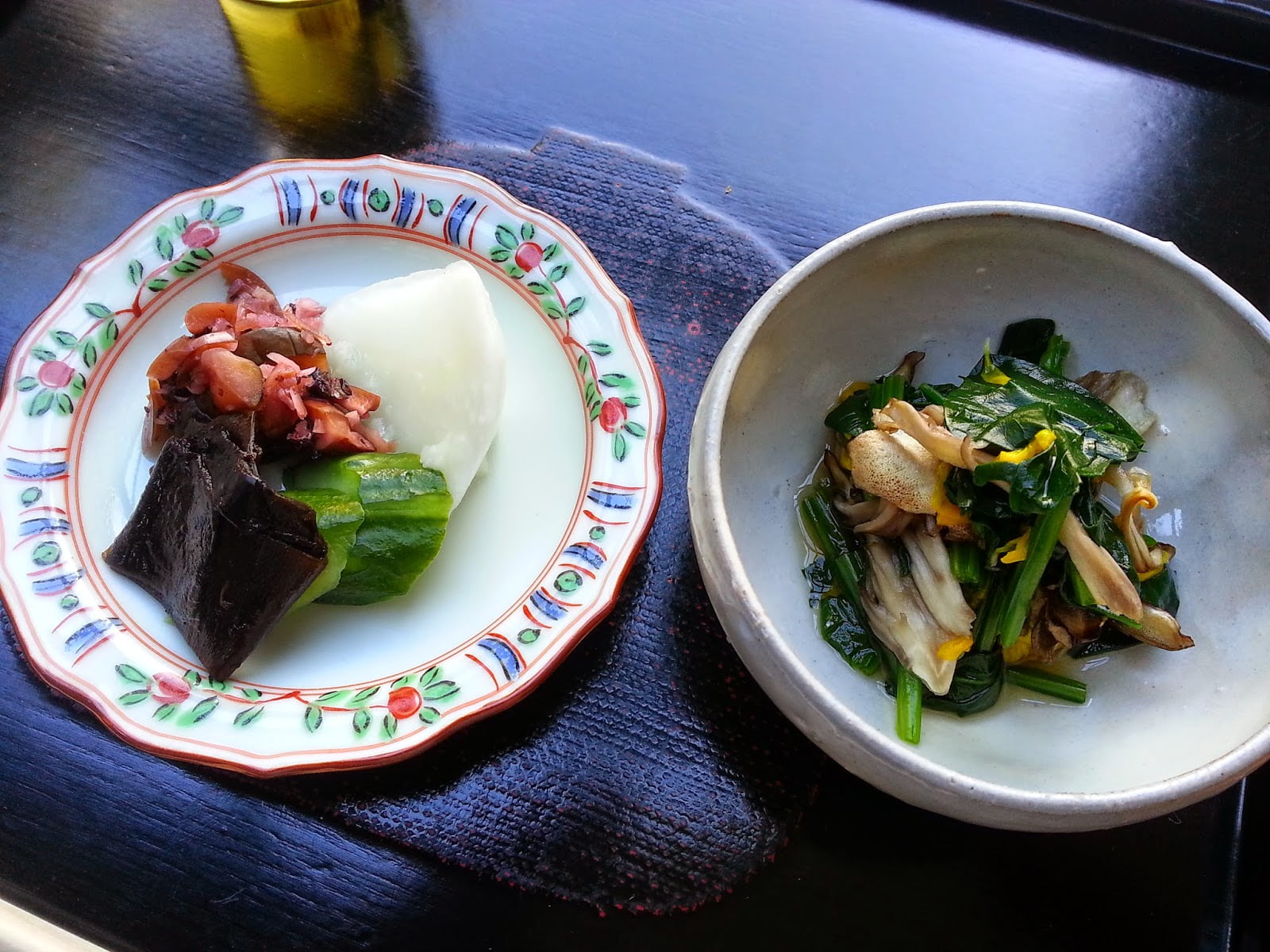 Pickle accompaniments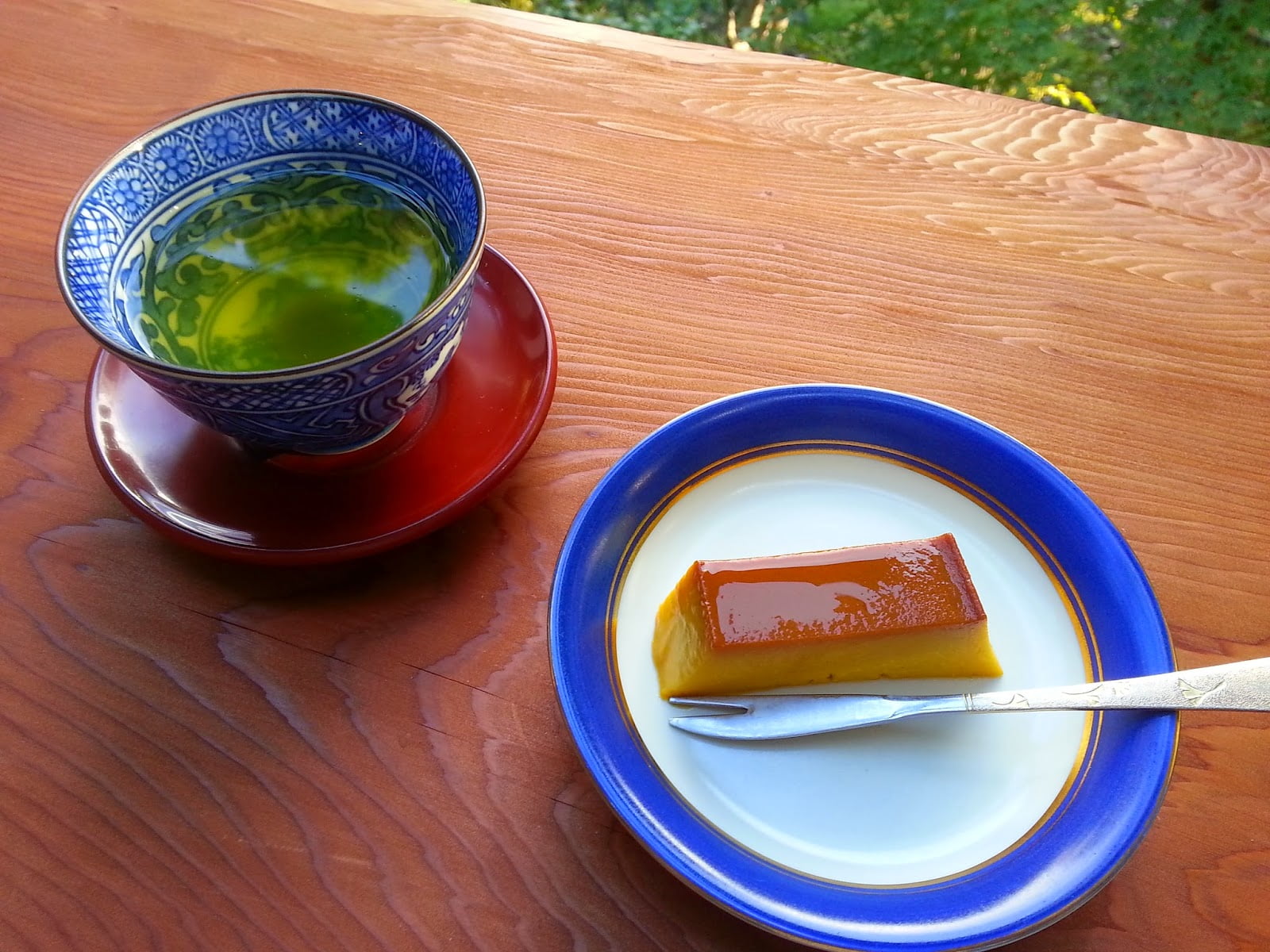 Dessert: Green tea with a pumpkin flan
If that wasn't enough, we were fortunate to have the concierge book us a table at La Bonne Table in upmarket Nihonbashi for the evening.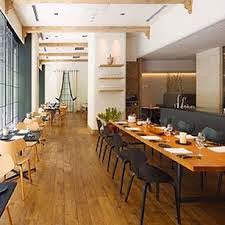 I snagged this interior shot from Nordic aesthetic blogger Fritz Hansen who liked the Grand Prix dining chairs
Too dark inside for pictures, LBT is a fantastic restaurant spun off from L'Effervesence, a super high end eatery at the other end of town.  The theme is fresh ingredients from a local organic farm where the chef's cook from what arrives in the basket that day.  Their sour dough bread comes from Sucre Coeur, a bakery in Osaka–apparently no one in Tokyo can get the starter dough as perfect–and SS plowed through three huge chunks.  SS enjoyed a gorgeous mackerel and I had a delicious roast venison.  There were also a few extras including roast potatoes in cherry wood: They arrived in a sealed bag like packaged potato chips.  When you opened them the table filled with cherry smoke.  Incredible!  A potato soup had shreds of bacon, cured on site.  And mini pumpkin gnocchi on my starter (braised cabbage in some sinful broth) melted in your mouth like cream puffs.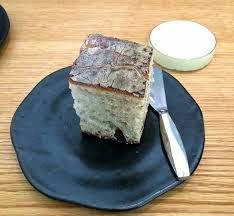 The bread.  Oh, the bread.