I have simple taste. Only the best.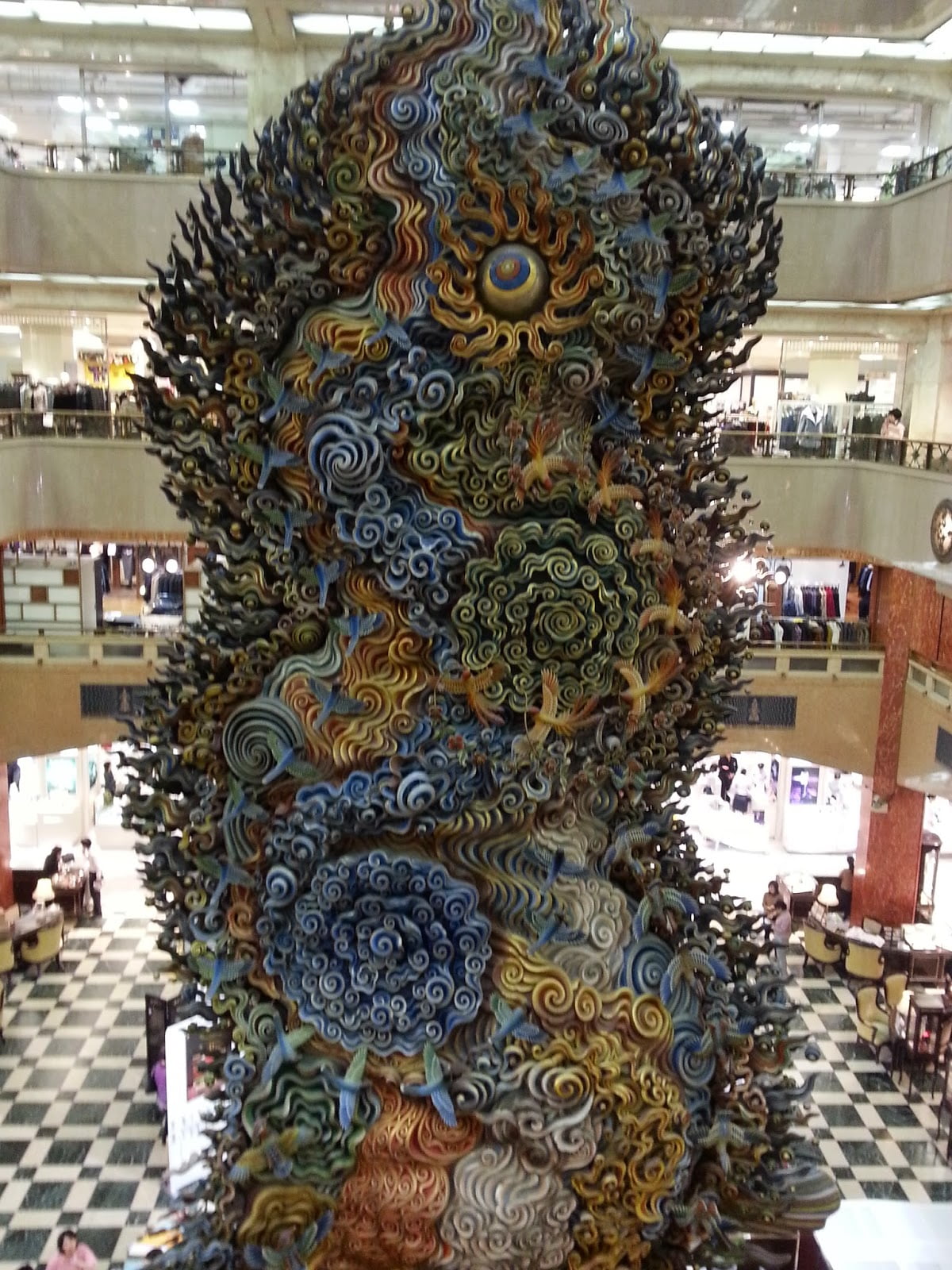 That's an Oscar Wilde quote.  Still: Stephen got a very nice Christmas gift
last year–two night's at the Shangri-La Tokyo.
So we packed up the bags and took the train two stops down the tracks
then 28 floors up to the lobby (yes, another hotel which sits on the top of a
skyscraper).  We have gone slightly up in
the world too, from the 30th to 33rd floor, where the view is
something to behold. Sure, it's not Coal Harbour, but a lovely outlook to the Imperial
Gardens and beyond.  The room, at 540
square feet, feels like a palace.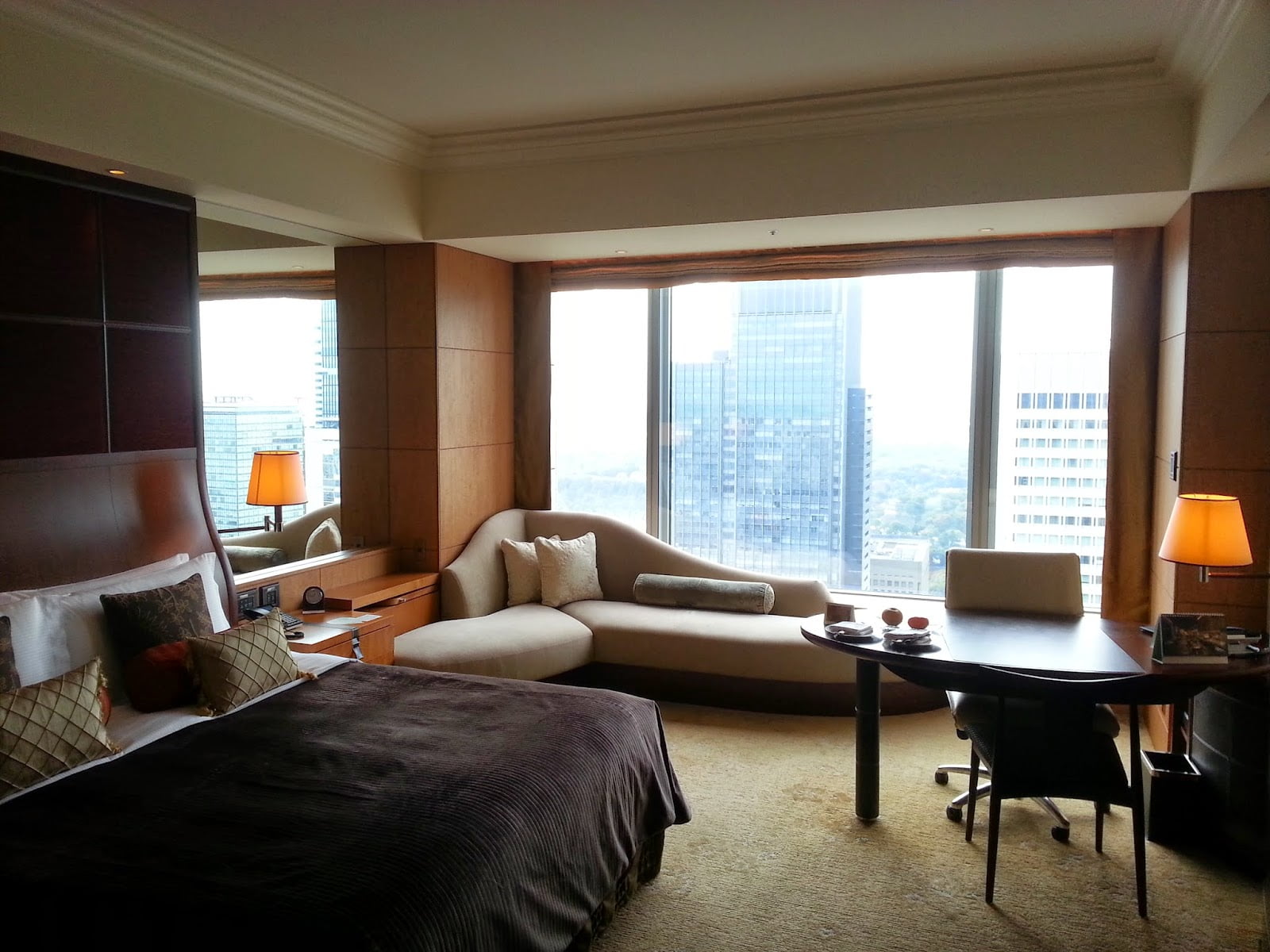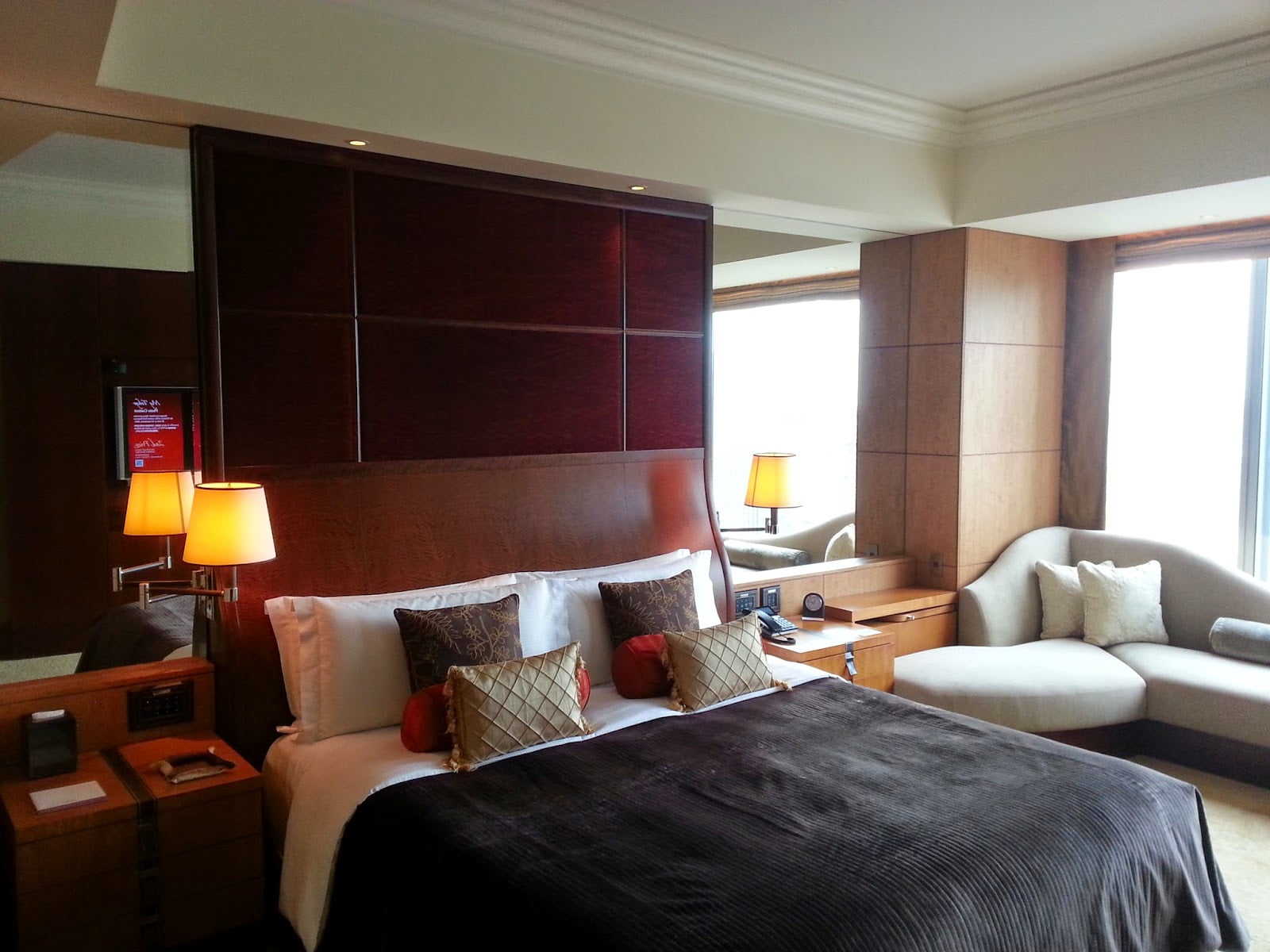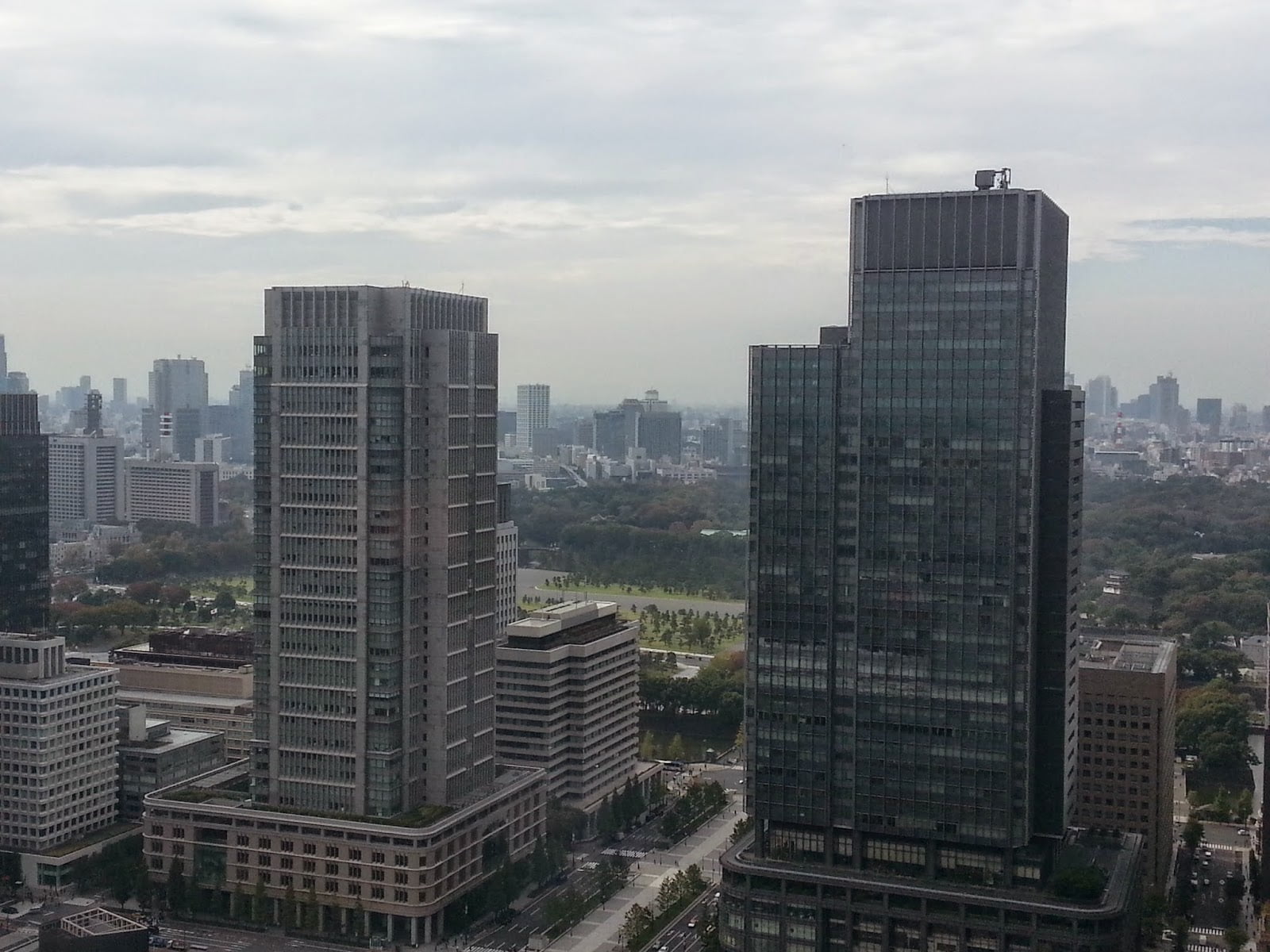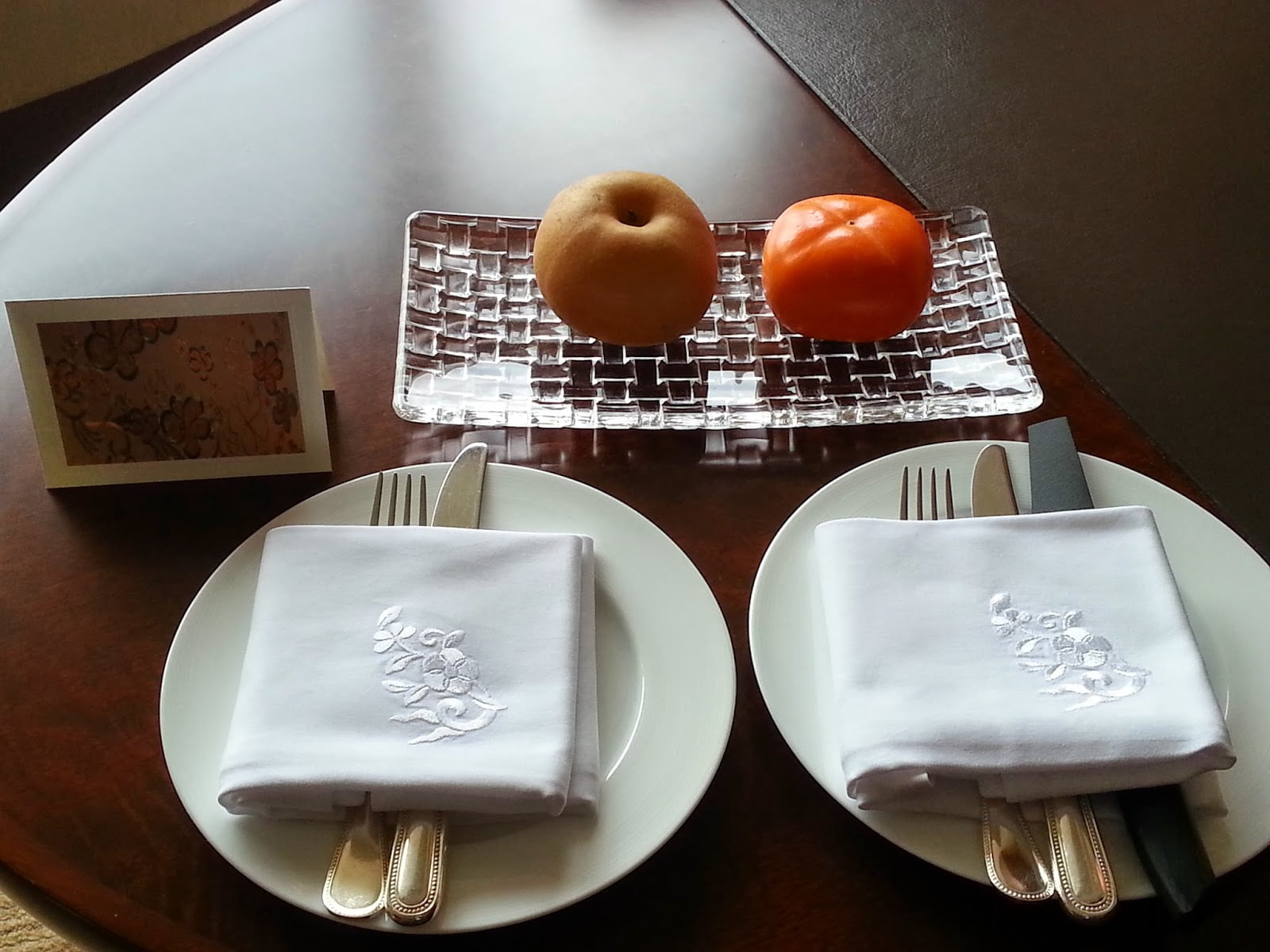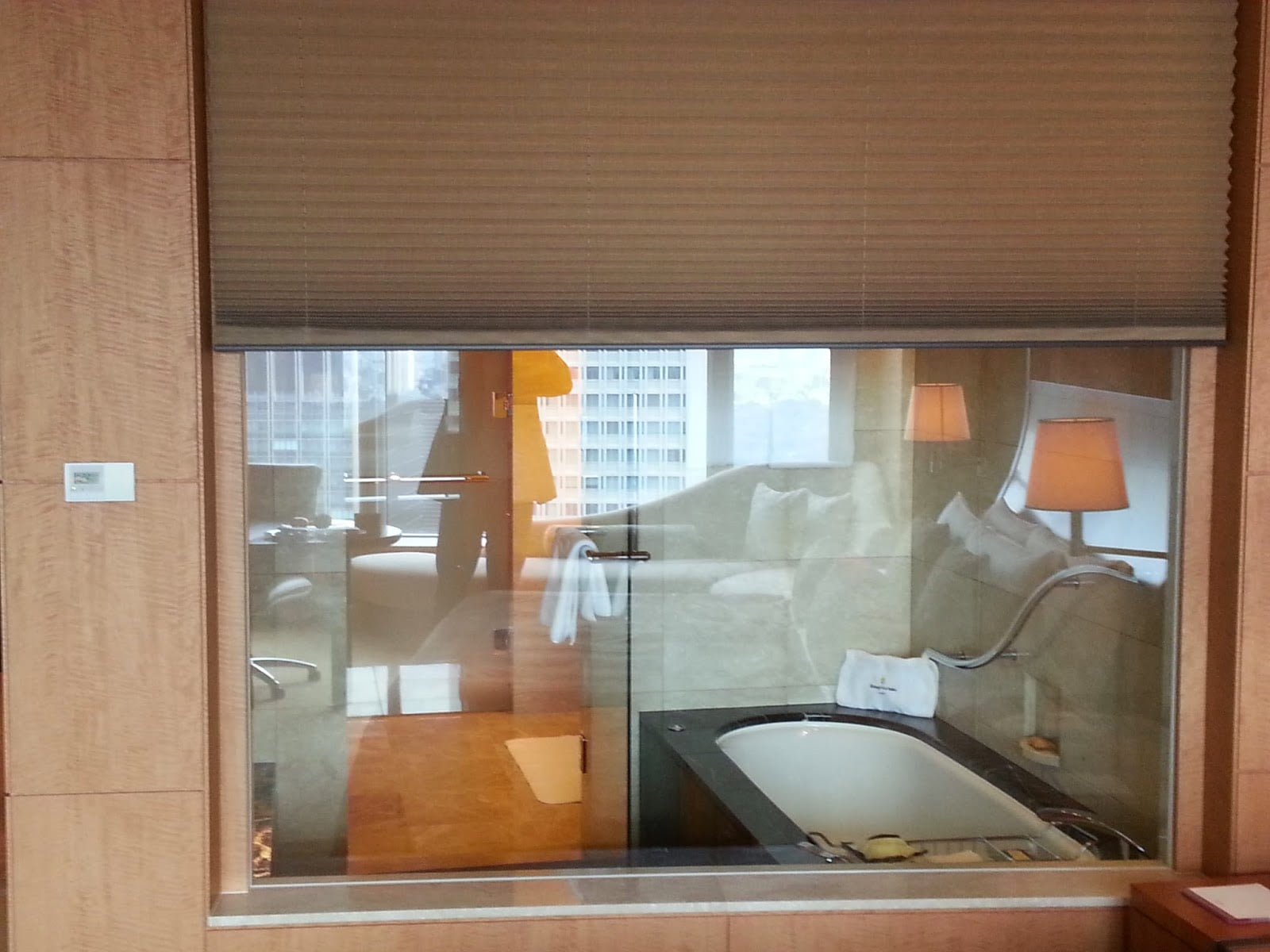 Bathroom privacy blind at half mast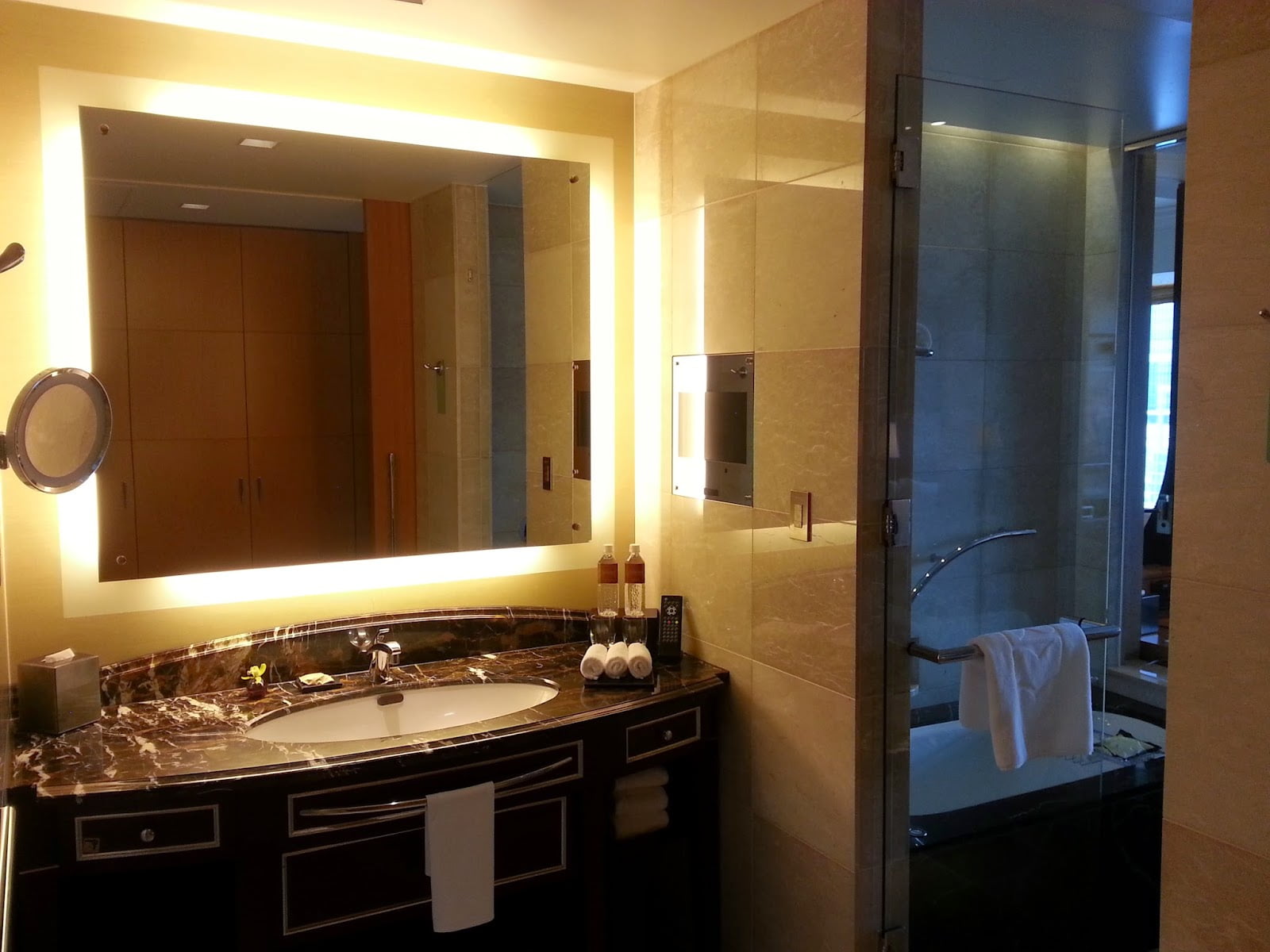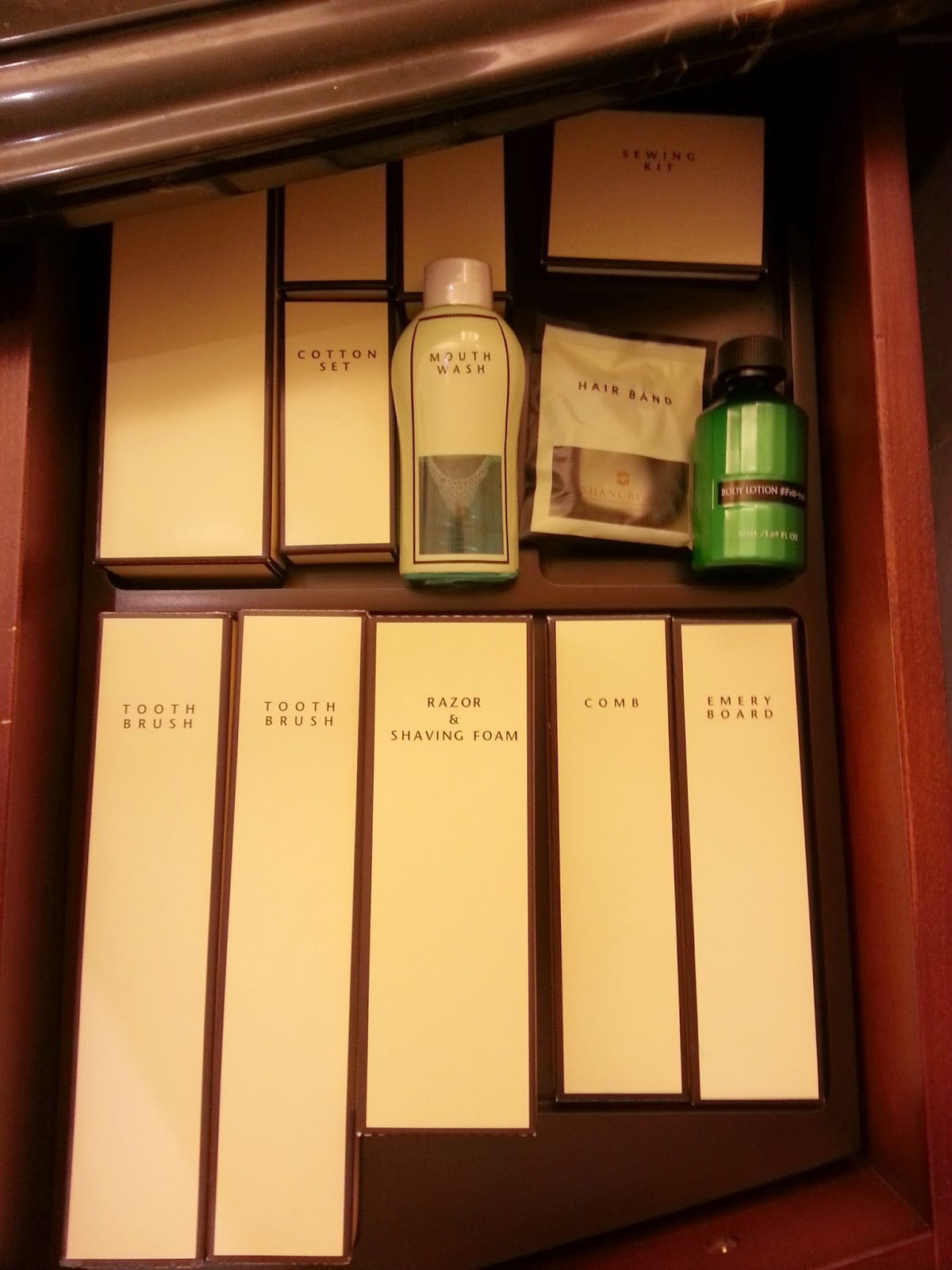 Amenity drawer.  Hair brush anyone?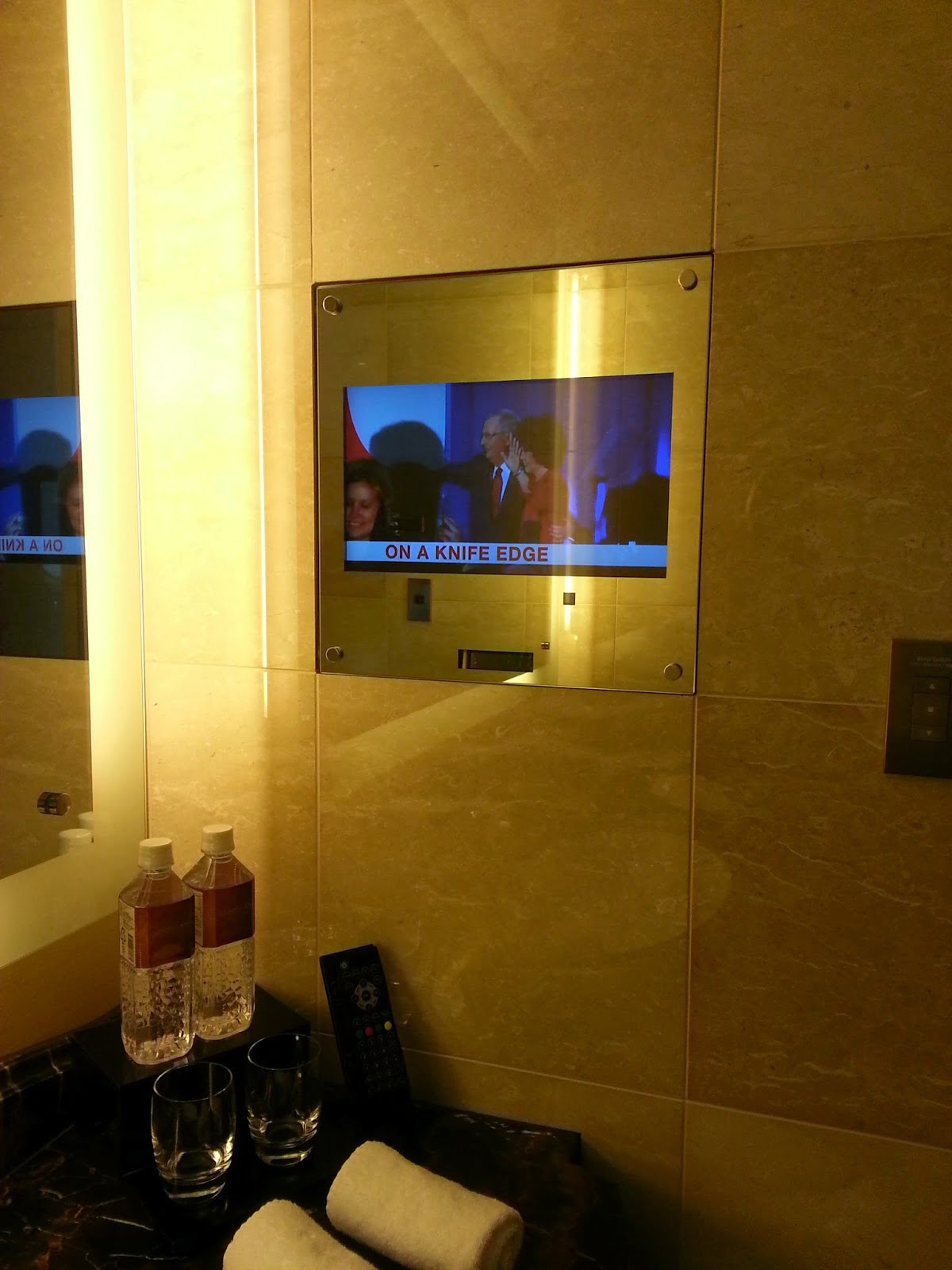 Bathroom TV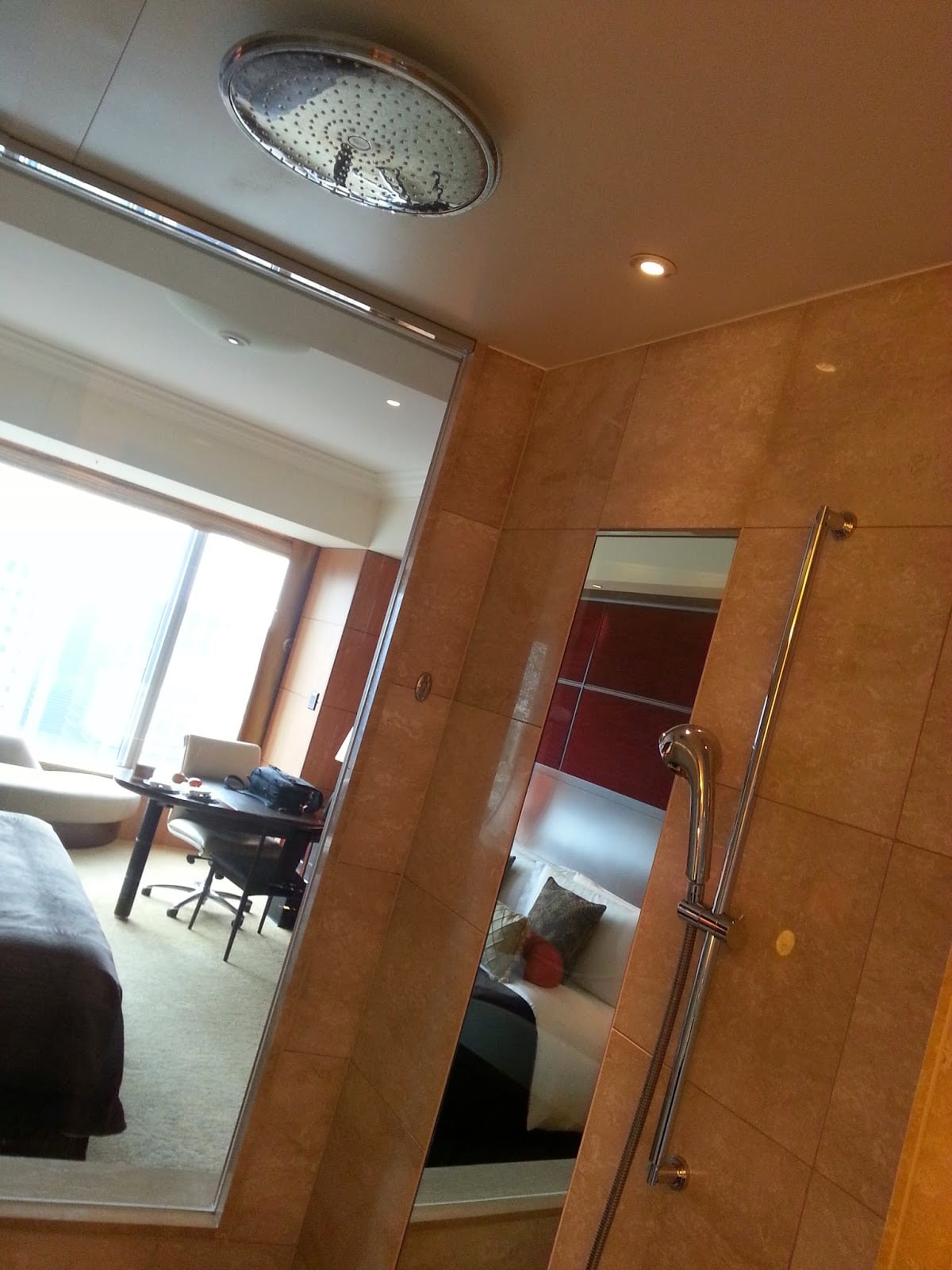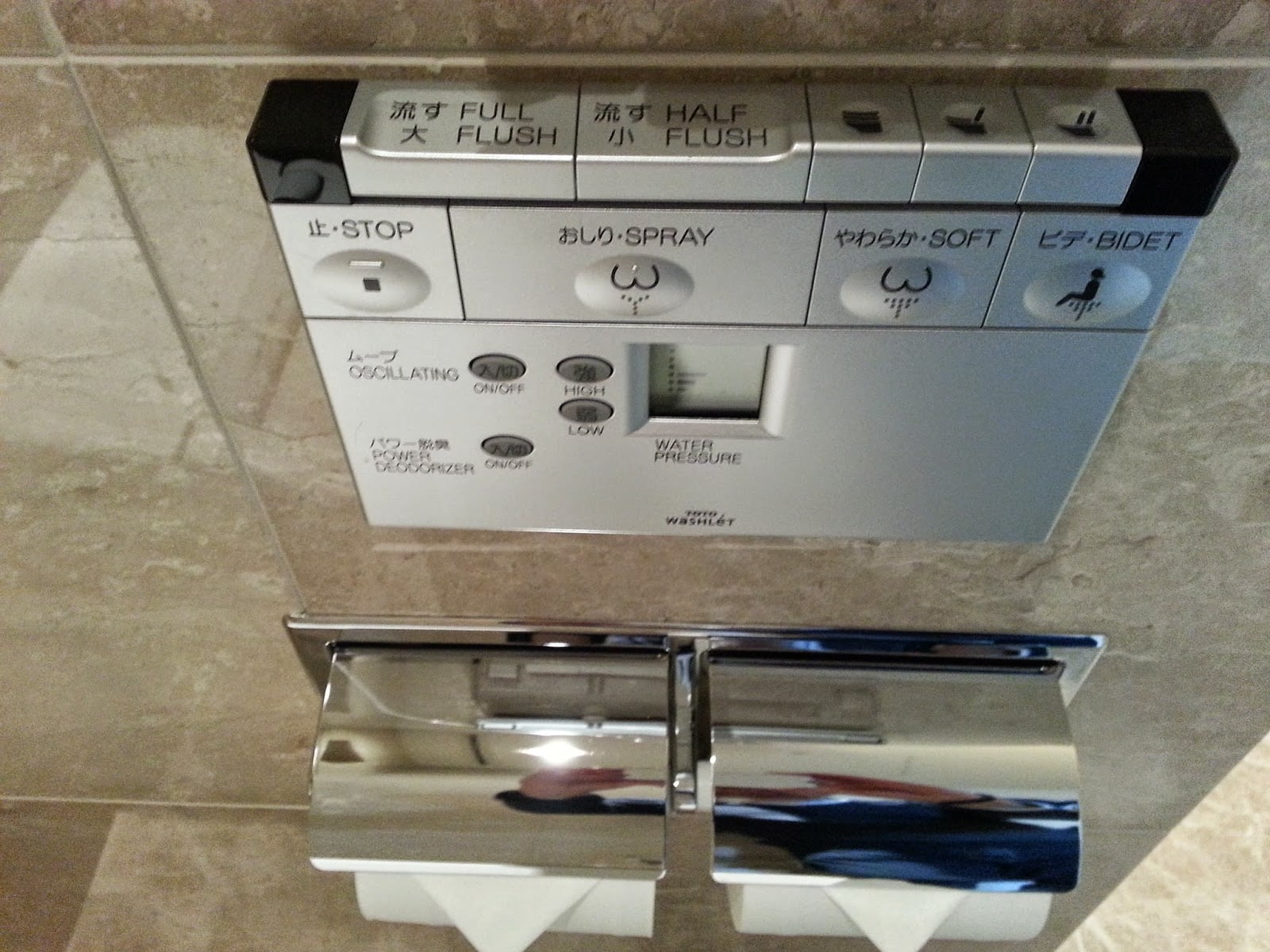 The seat raises itself on a movement sensor.  Seriously.
There is a three room bathroom with a toilet that lifts the
seat by sensor (walk into the room and the seat rises on queue), an
amenity drawer, and a shower with both a rain and wall head next to a large tub with spa jets.  There is an auto blind to privatize the
bathroom or, instead, you can raise it and shower looking out to the great
beyond.  The Bose sound system off the 42
inch LCD will connect to pretty much anything you want, and the room has a "technology box" of bagged cables, so we hooked up SS's iPod no hassles.  This is the only place on this trip with a
pool, so that's a treat.  We are
particularly fond of the elevators with chandeliers, if for no other reason
than they serve no purpose.  There are
light switches labelled "day" and "night" for ambience sake. Of course it's totally not our style and all
very luxe in a Zsa Zsa sort of over the top Yorkie in a handbag way, but fun nonetheless.  When we arrived half of Tokyo's grand ladies
were taking high tea in the lounge off the lobby. Quite the clatter.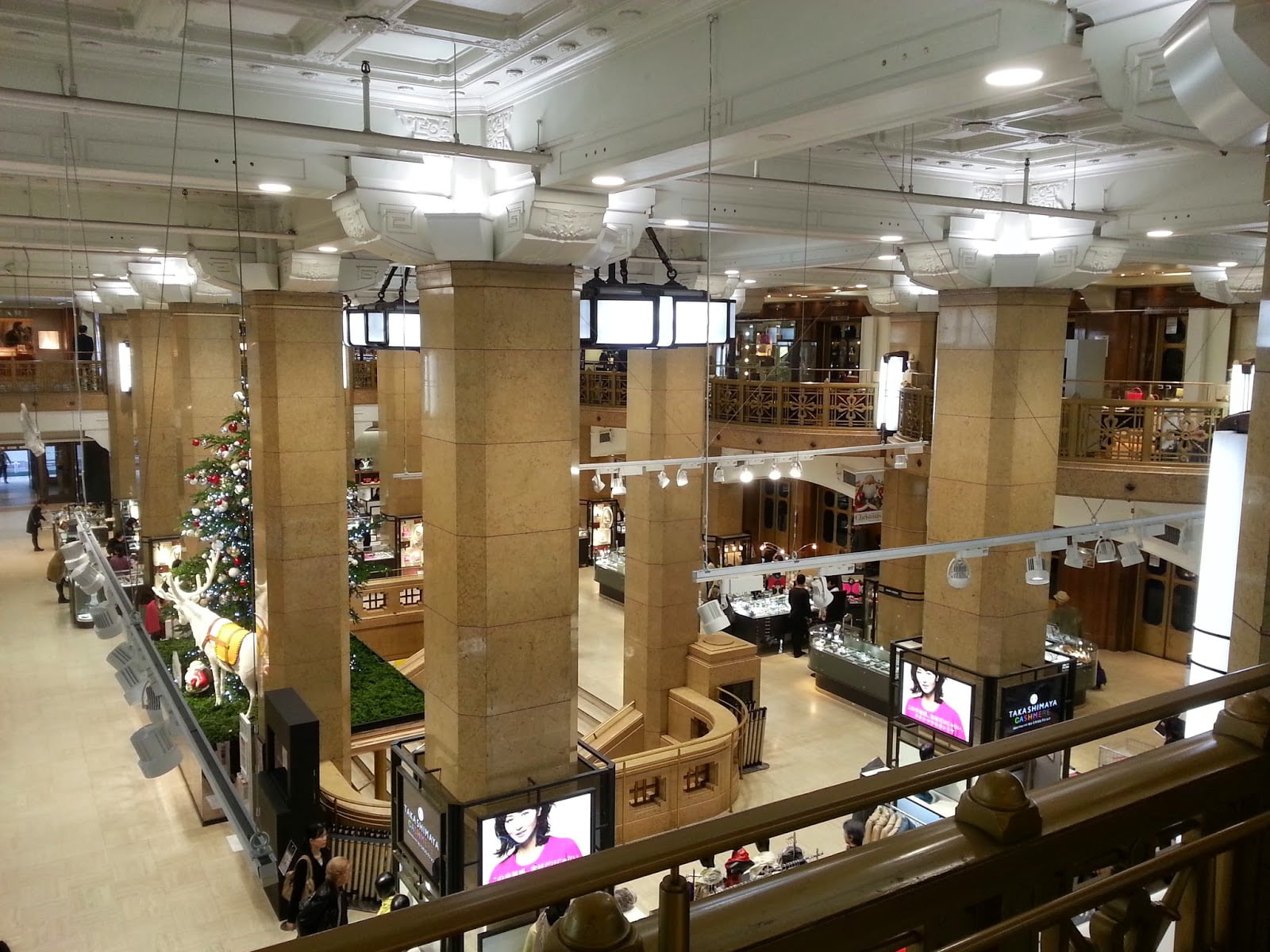 Main floor of the Takashimaya department store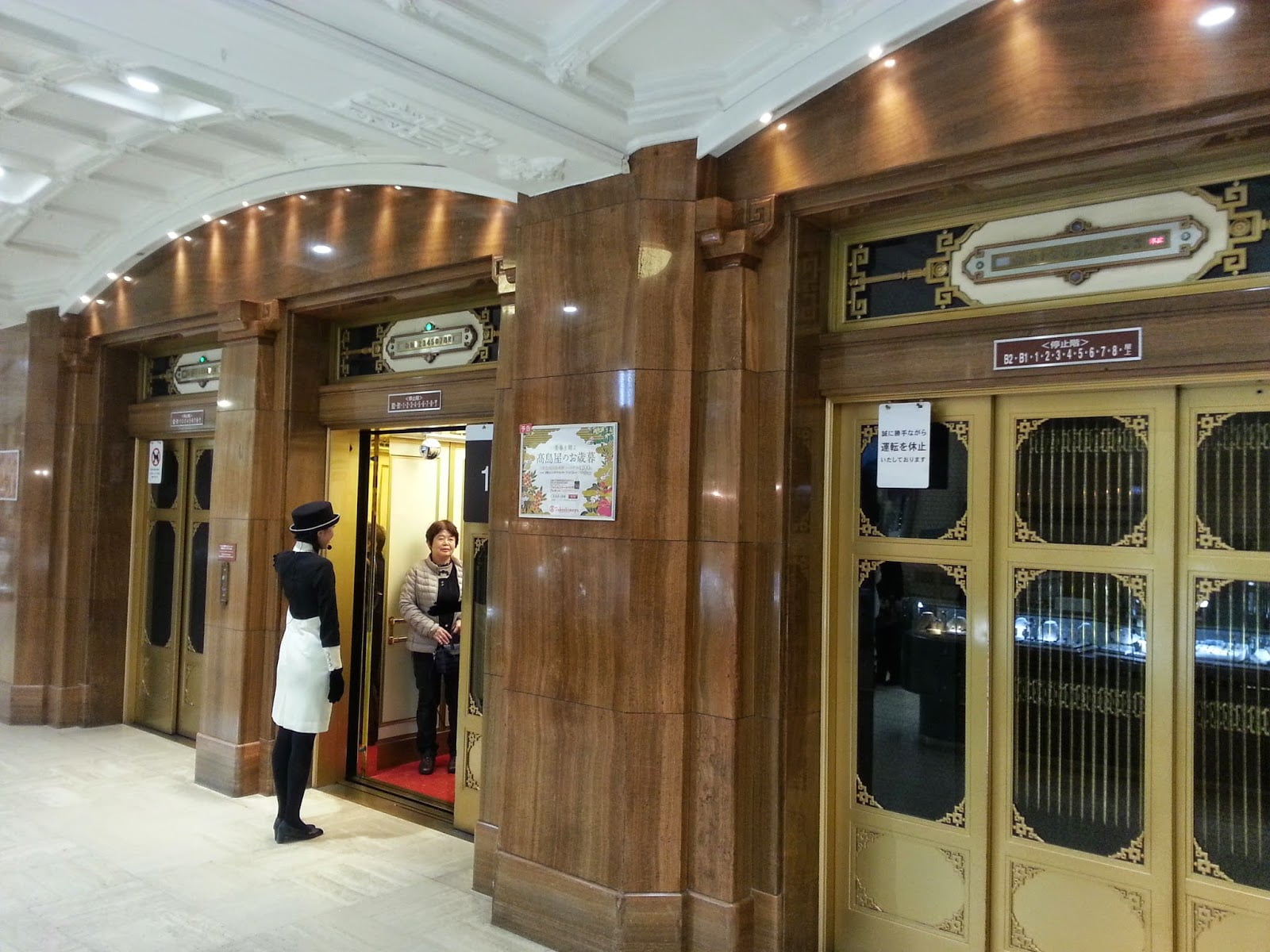 Elevators with attendants.  Still.  In 2014!  Thank you Takashimaya.
After the move we spent the day wandering through Ginza,
looking at shops and so forth.  We
visited a few high end department stores which was sort of fun and had steamed
dumplings in the basement of Takashimaya, an old school Hudson's Bay sort of place.  We
wandered down the Tokyo version of Oxford Street and even through the largest
Uniqlo on the planet (!!!!) at ten floors: I think there should be a commemorative plaque for the poor souls who churn out so much crap.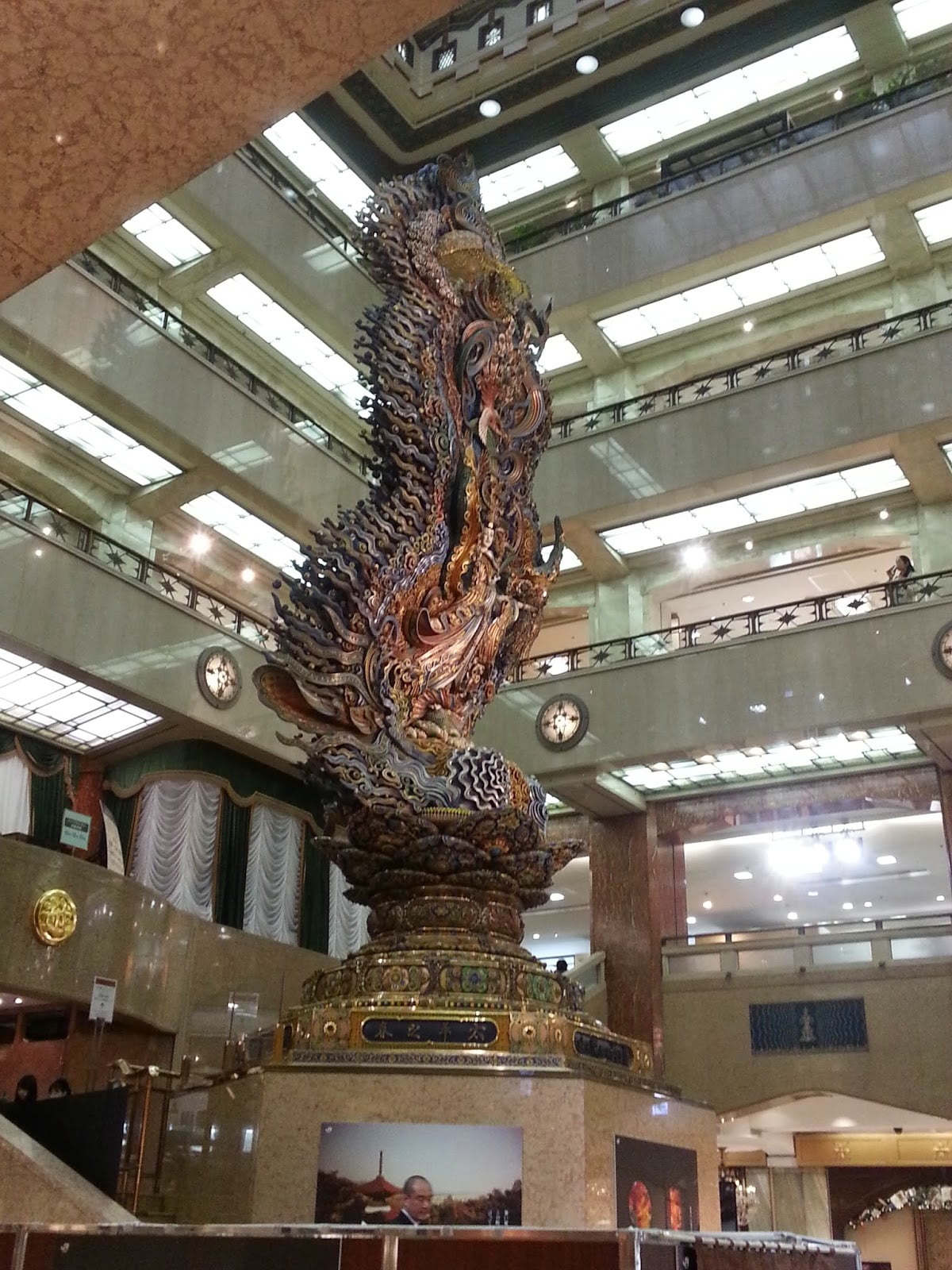 Statue in the rotunda of the Matsukoshi department store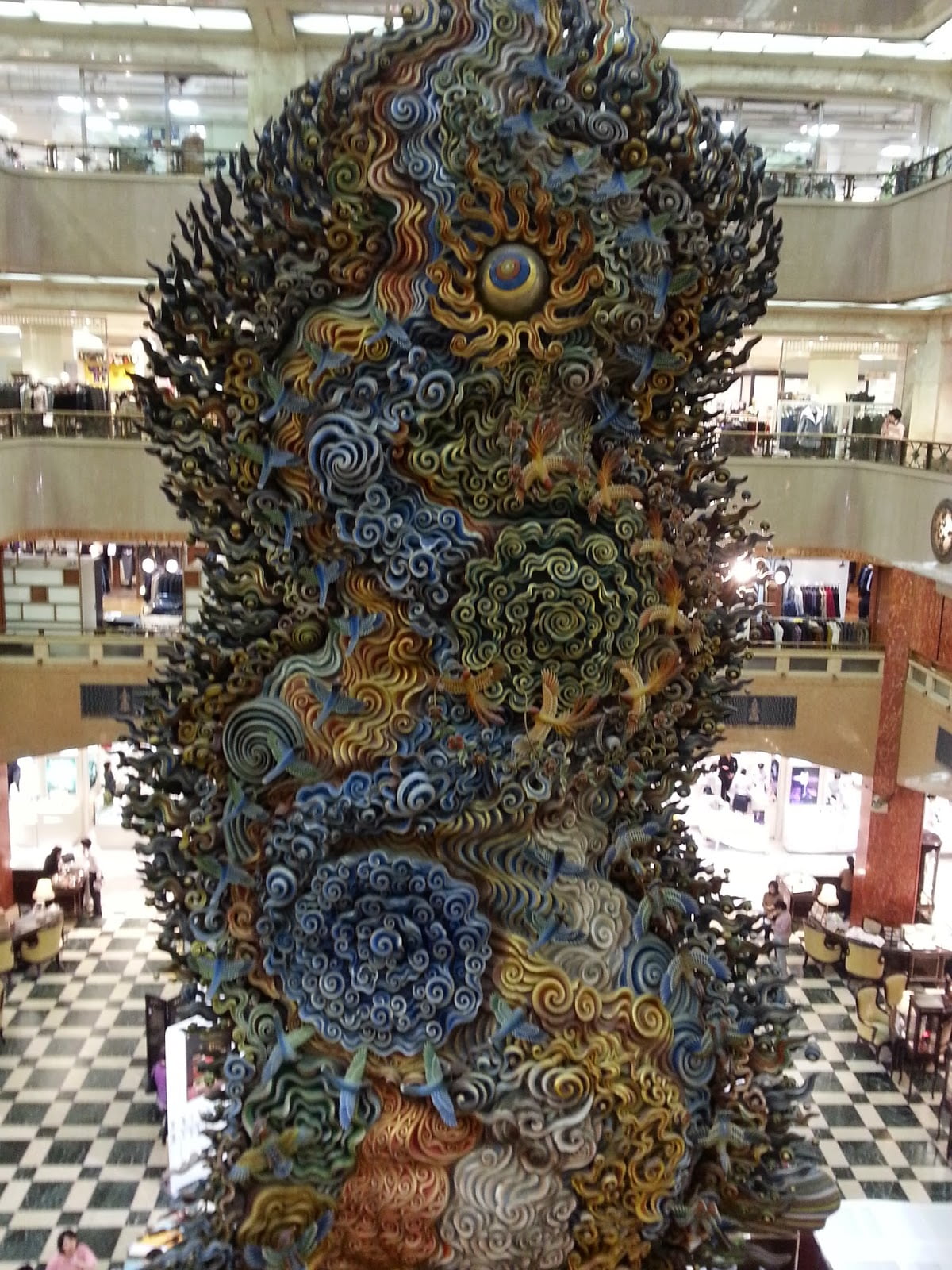 Back of the statue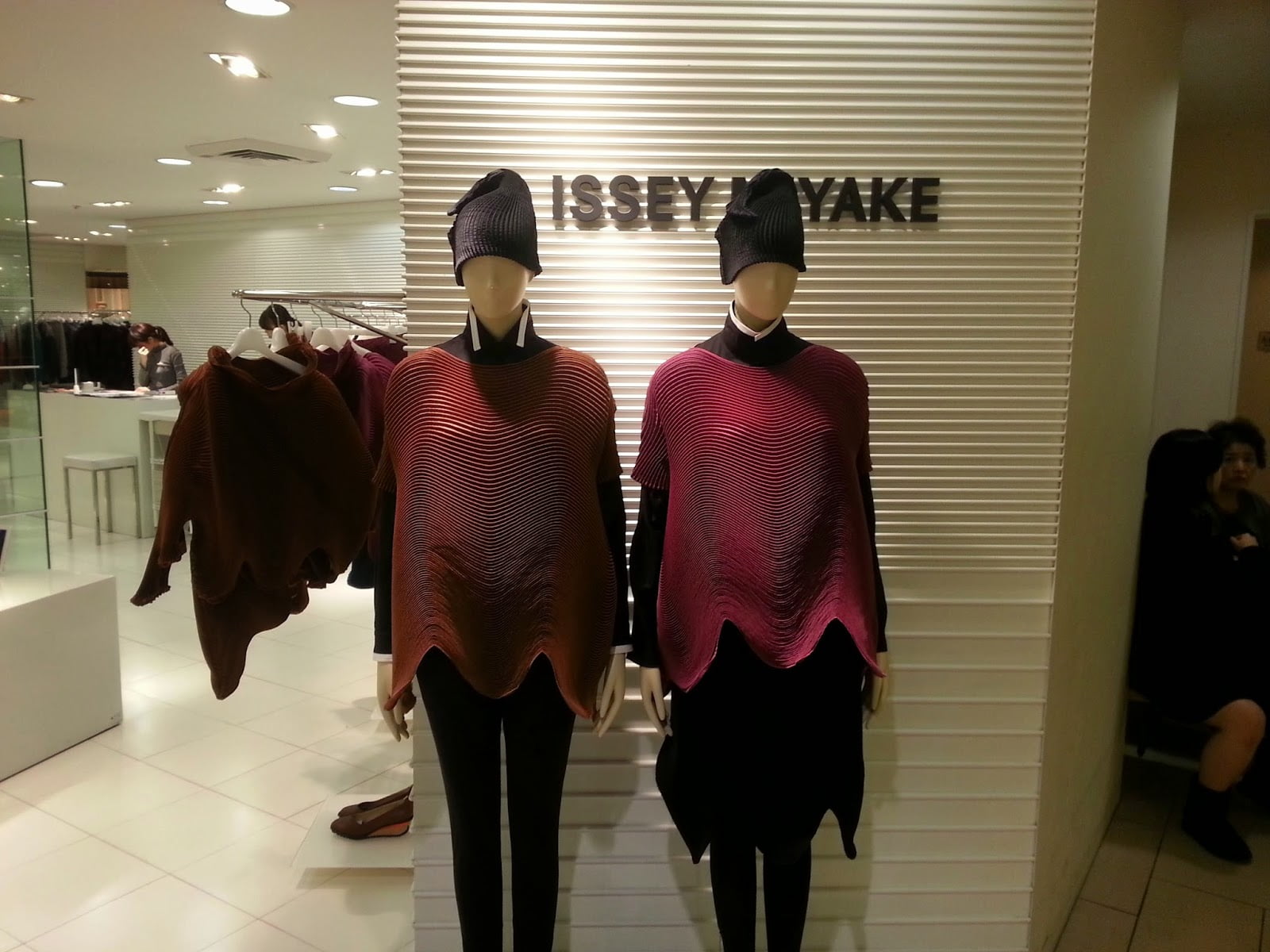 Issey says wear your waddle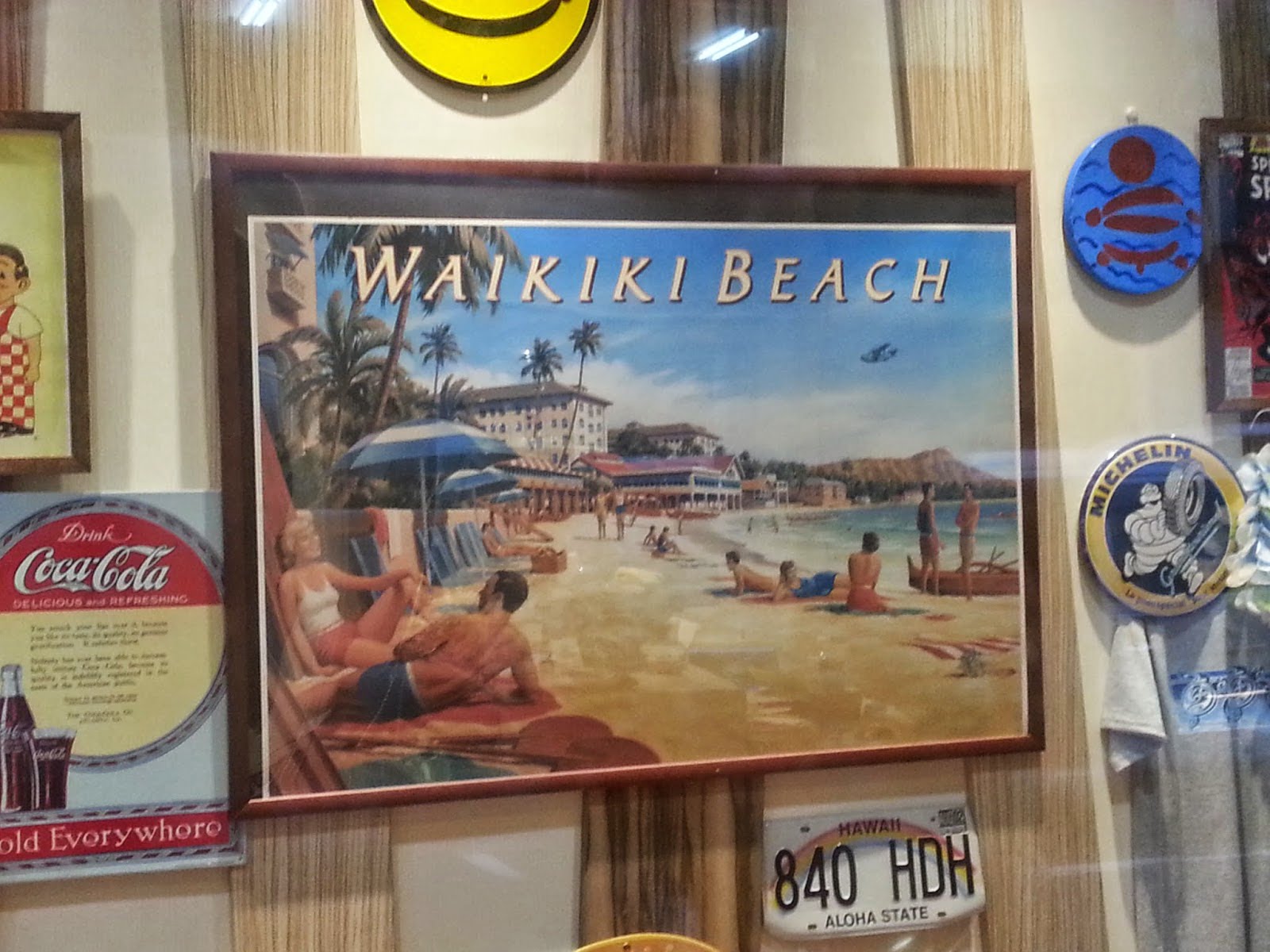 Travel agent in Ginza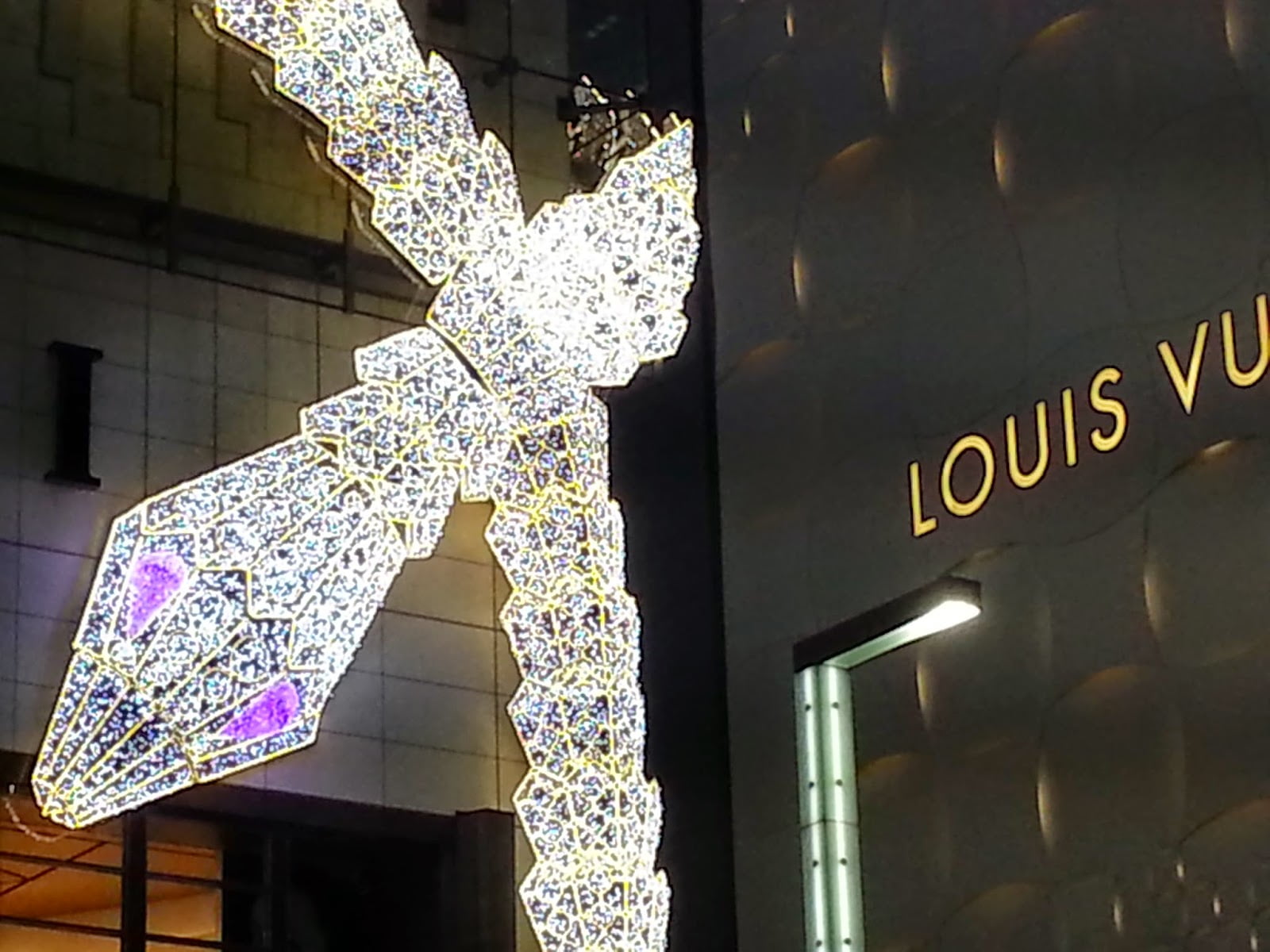 Lights outside Bulgari next to Vuitton
For dinner we did something on a whim: In 2001 we were in
Sydney and ate at a newly opened restaurant called Salt where we had a fabulous
meal cobbled together with local ingredients.
The chef at Salt, Luc Mangan, has since gone on to build an empire, and
has an outlet in Tokyo.  We took dinner
at Salt Tokyo, which like most Tokyo restaurants is on the sixth floor of an office complex.
A lovely salad to start for me, SS had some seared scallops.  Then I enjoyed some grilled beef, SS a
spectacular Japanese pork in port sauce.
Although we passed on dessert, the coffee in the Oz fashion (long white,
short black) was spectacular.  Lovely
evening, and no public transit required to or from.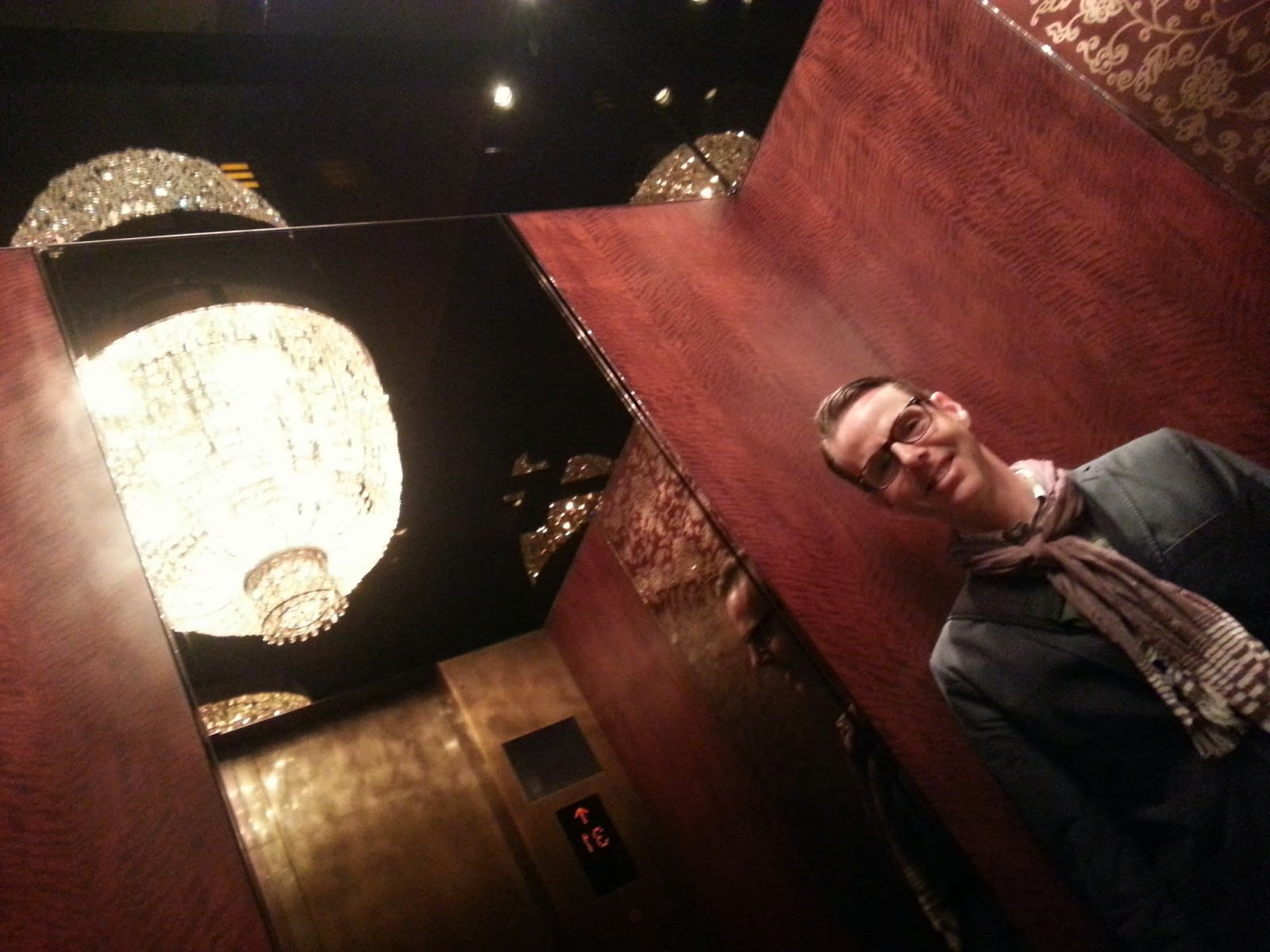 This is the elevator.  And that is a chandelier. In the elevator.