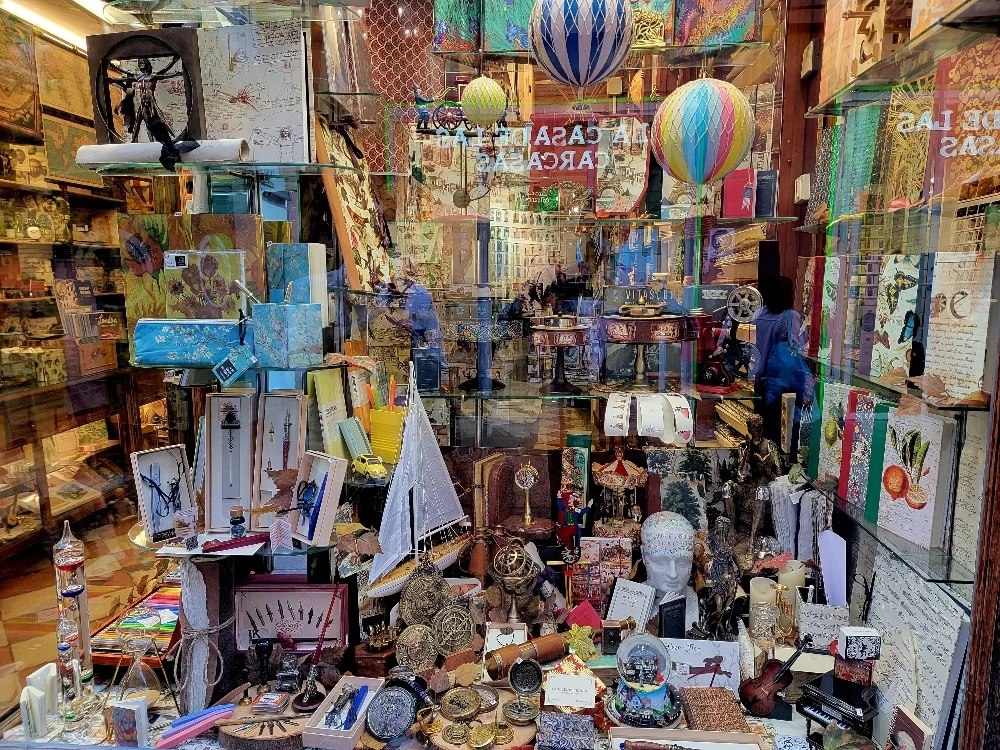 You'll be glad you got 'em… There wasn't a whiff of gothic, baroque or neoclassical in Fats Waller but there was a theme, consistency and something called joy. Not quite so much Seville's gothic masterpiece. This blog has some serious religious diversions; the iconic byzantine mosaics of the Chora in Istanbul alongside the Blue Mosque hordes; Karls Kirche, Peterskirche, and all the other kirches and doms of Vienna; and, by God, churched-out in Lecce, "Mamma Mia Cher and Meryl" a lot of churches we saw we did so many inspiring awe and place and often without much effort.
So. The Seville cathedral. It may be exceptionally old and the largest church of its type on the planet, boast 80 chapels, a UNESCO heritage status, and a Goya, but there is something grand and overbearing without the aesthetic punch of some of the other destination churches alluded to above. Not much survived the transition from mosque to cathedral, but the Giralda (bell tower, nearly 100 meters tall), once the minaret, now topped with a Christian "toque" if you will, sits over the mishmash of it all like a centaur, part one thing, part another. And with the tomb of Christopher Columbus inside, it's just an inch away from being cancelled. Poor thing.
You had to book, and it took a long time to see it all while listening to the audio recordings, and there was far too much information on the wealthy families that were benefactors, but it is an essential part of the Seville itinerary. So here goes two dozen pictures.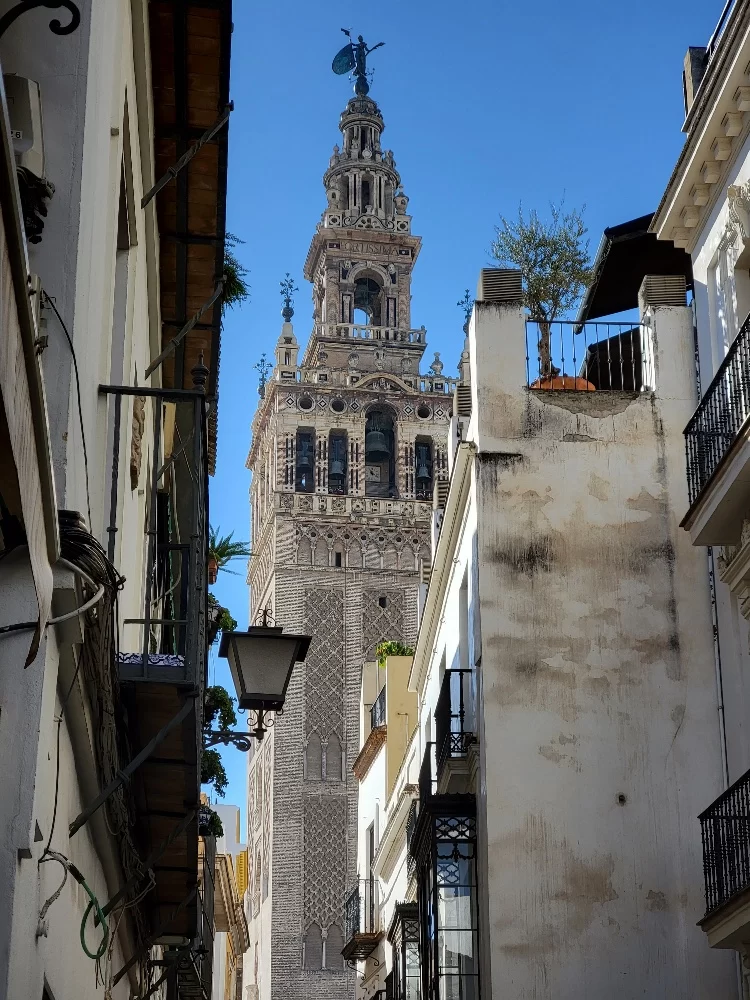 The Giralda is Seville's CN Tower; a beacon for tourists, it's helped us navigate the narrow "corridor" streets with aplomb. And it affords some spectacular views.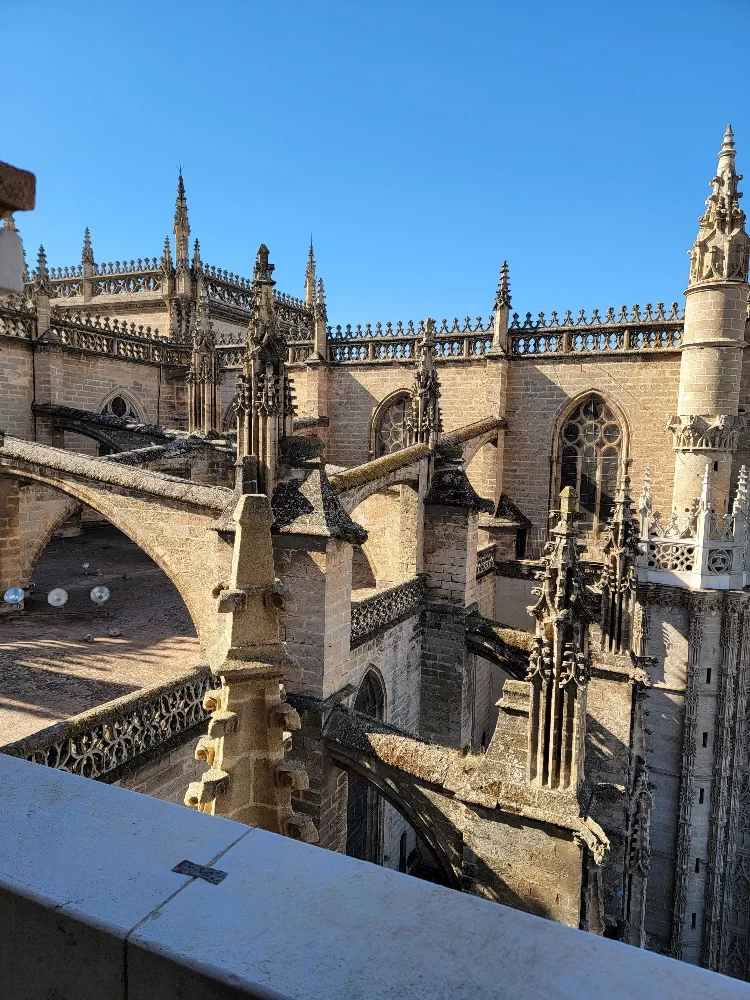 Inside I would have been more awed without the prior knowledge that there have been not one but two instances where the dome collapsed.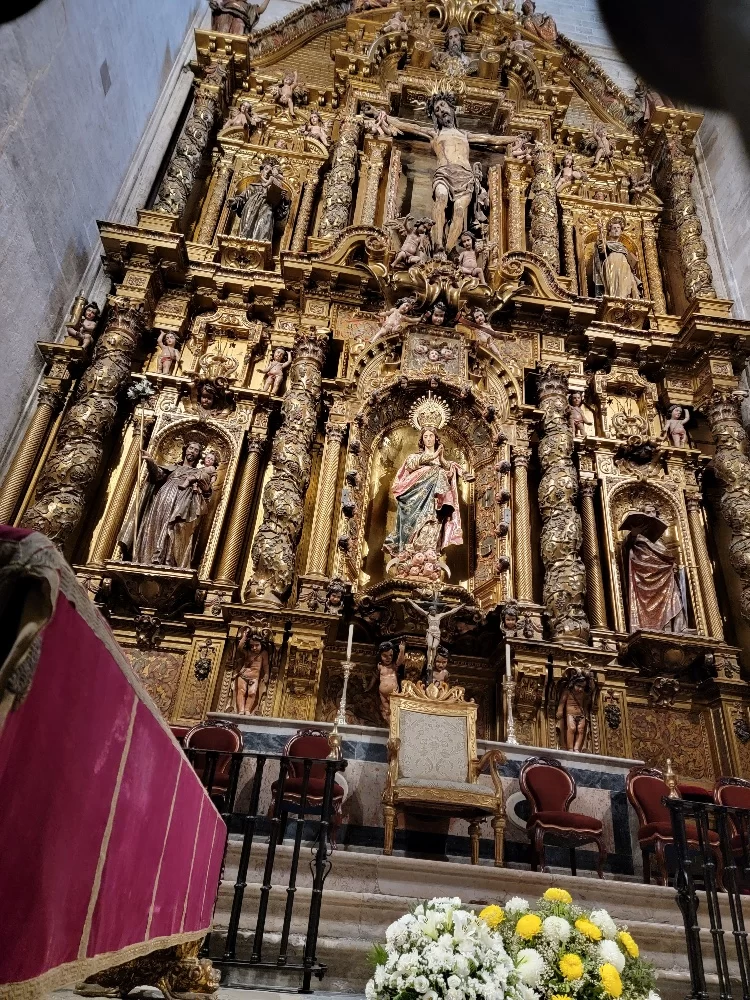 And here are some Seville fun facts courtesy of Stephen: Warmest city in continental Europe; 2,200 years old; two of the three most important art collections in Spain (Prado in Madrid is the third); Las Setas is the world's largest wooden structure; and something else about three UNESCO heritage sites I forgot in a blur of hoovering tapas.
Aside from the church it was another gorgeous November day, we had lunch on the patio at a neighbourhood bistro, we walked into the centre for some shopping, and in the evening we took dinner at 8:30 (earliest reservation, restaurant opens at 8:30) at Castizo, an uber-popular tapas bar where the hip, foodists and locals converge, there is no wine list, only chef's suggestions and recommendations based on a client's desires, the menu items include "cold started" and "praws with alioli" and in fact several dishes with "alioli", both a vegetable medley and a vegetables medley, and, I kid you not, on their website, the tab menu includes "toilet."  Seriously.  Probably because there are walls of dominoes in the "banos."  But still.  Who we are, menu, gallery, reservations, and toilet.  It's a little jarring. But, you know, superb.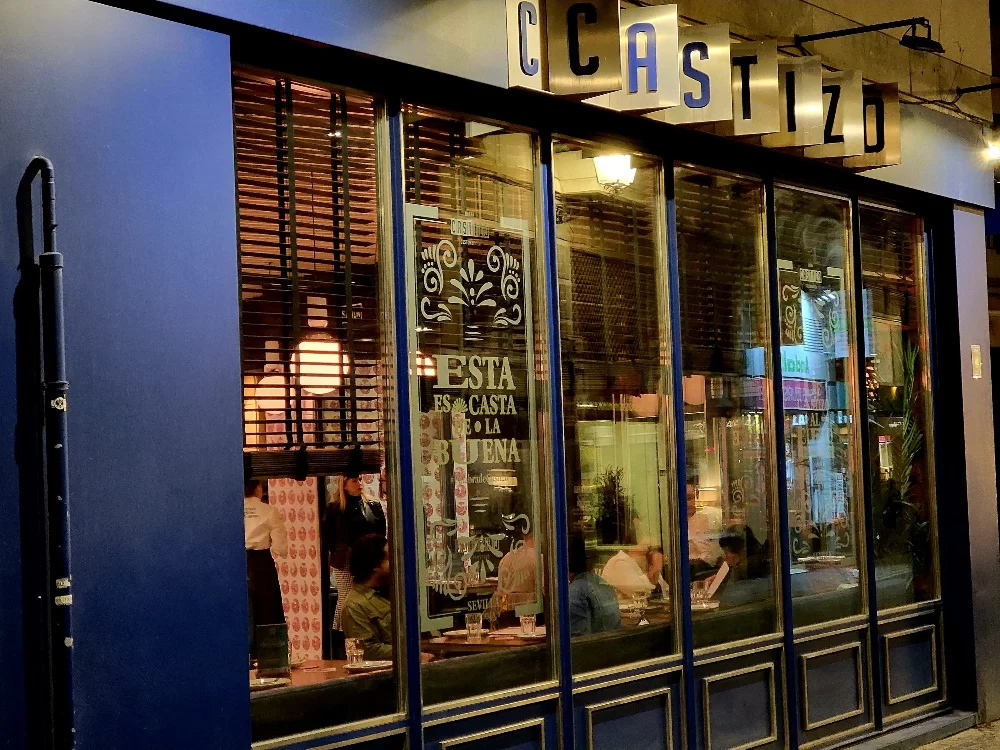 Pictured are olives, some vegetarian croquettes, braised pork cheek, Spanish omelet and Japanese eggplant in molasses with parmesan.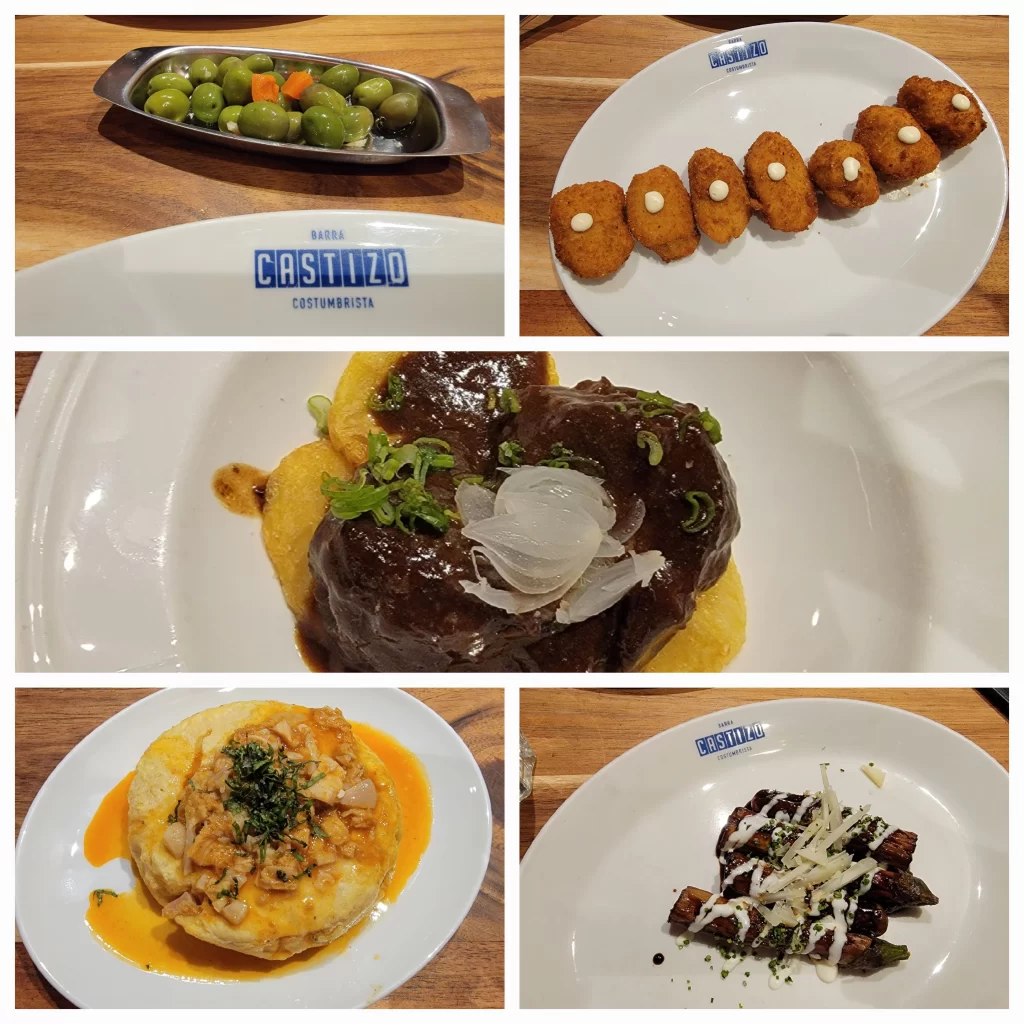 And of course the dominoes which line the washroom walls…