In the Footsteps of Ridley Scott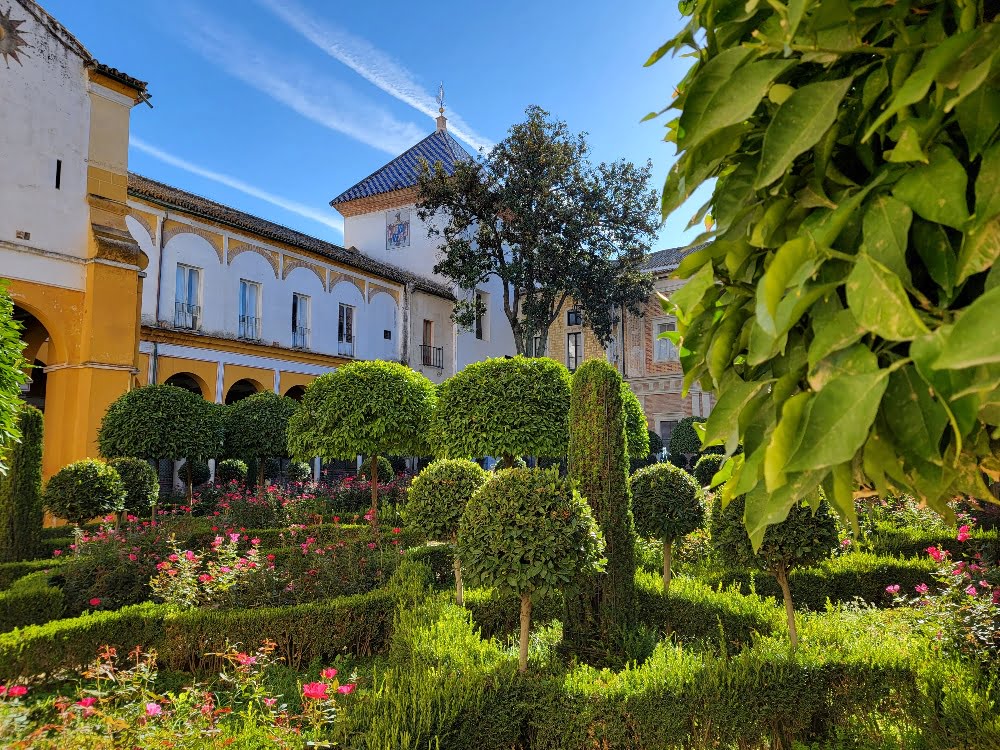 As well as Peter O'Toole, Tom Cruise & Cameron Diaz; plus we visit The Chapel of Flagellations.  More to follow.
On rising we did a wander through the old town. Sunday, most shops were closed but tourists, locals and street vendors were in abundance. We started out by heading up to Las Setas, large mushroom like sculptures which are akin to parasols and are apparently inspired by the Moorish cathedral (although, if agitprop is anything to go by, are part of the desecration of the ancient architecture). Despite the German architect, there is a tapas restaurant up top. They hover over Plaza Mayor like, well, parasols.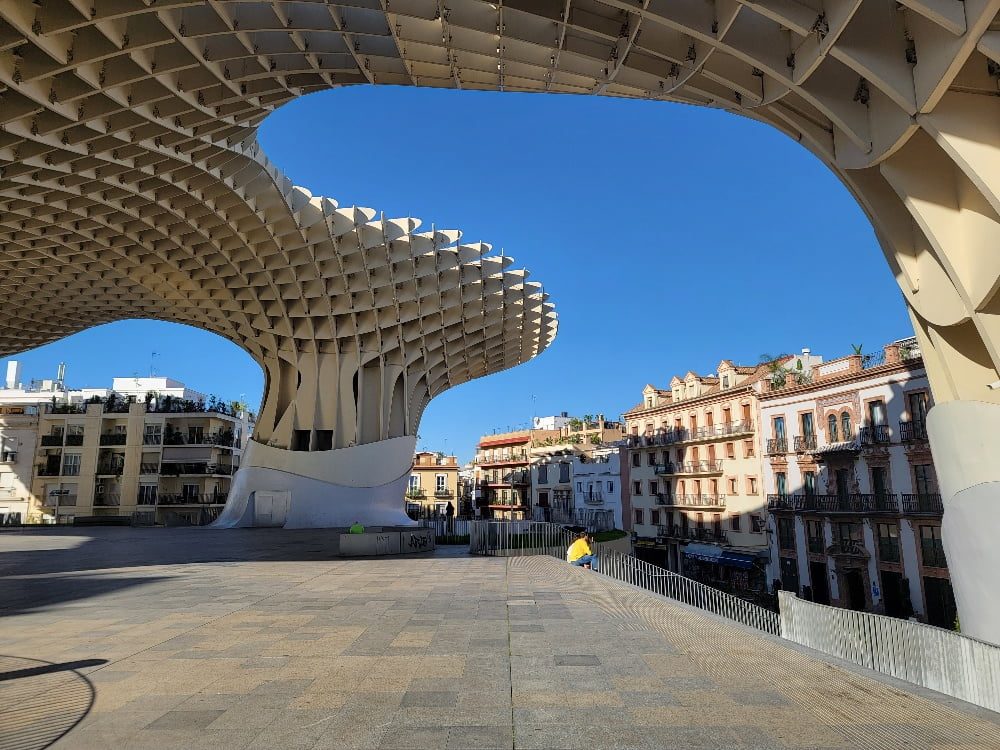 Then we meandered through some of the various hoods, past, alternately, local art and signage and new and modern influences, even a local forager with baskets of mushrooms for sale.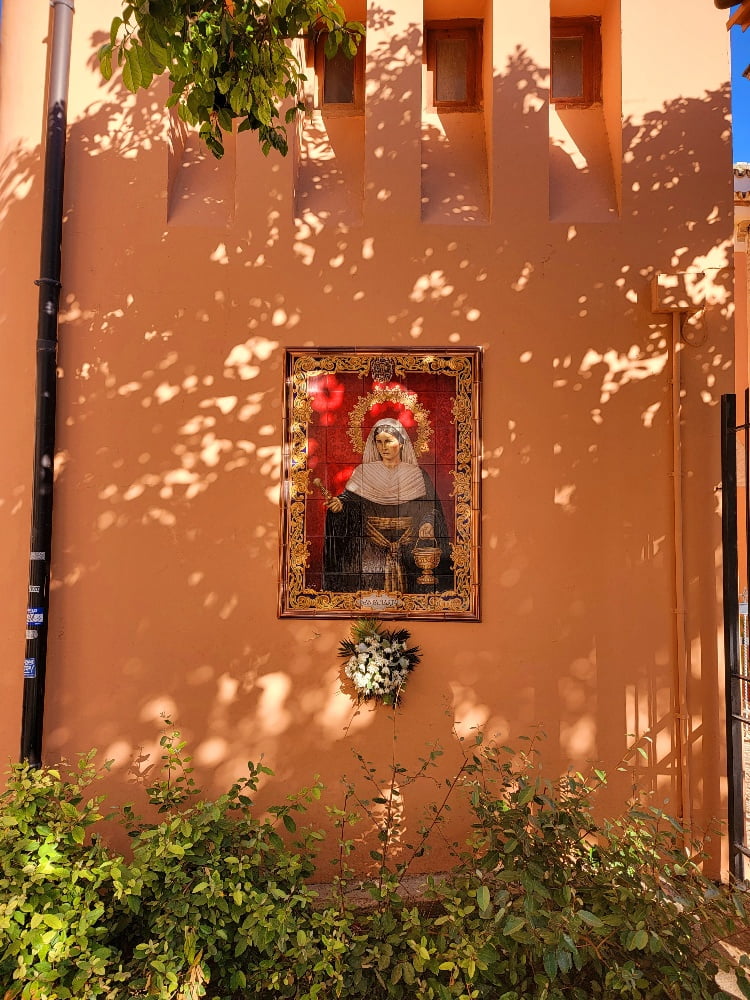 For lunch we thought we'd cross the Guadalquivir, the river which runs into the Gulf of Cadiz, and check out the Barrio de Santa Cruz, the former Jewish Quarter.  On a whim we took some time in the ceramics museum, located on the site of an ancient factory in the area of Triana.  It bills itself as, wait for it:
"The architectonic offer is organized from the intention of enhancing the ensemble as a whole, together with some others of spatial, ethnological and anthropological undoubted value."
But I would describe it as a succinct mix of old and new, novel and profound.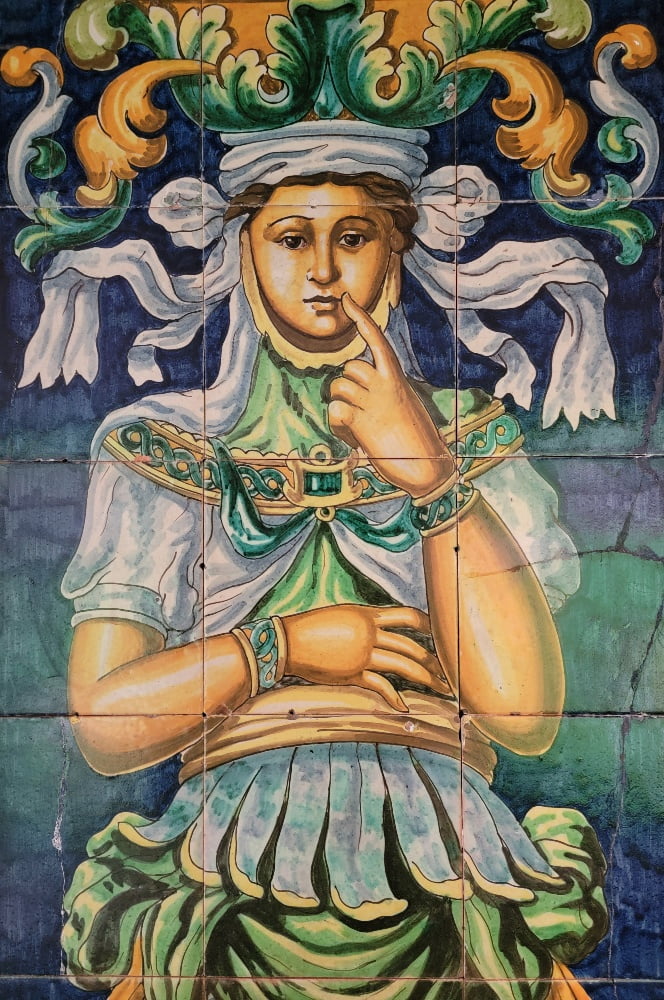 Afterwards we took lunch on a patio in a bustling tapas bar in Triana, then made the fairly long walk back to the apartment.
Without intention, we decided to check out the duke's palace, about six minutes walk away from the place we're staying, aka the Pilate's Castle, replete with Moorish gardens, a chapel of flagellation and spectacular antiquarian tiles.
Also, something we didn't know until afterwards, it was used for two Ridley Scott movies, most poignantly in Lawrence of Arabia (you might remember a pancaked Alec Guinness wandering amongst the frescoes) and the not too memorable Cruise/Diaz thingy, Knight & Day.  Despite that taint, it was stunningly beautiful and an oasis of serenity.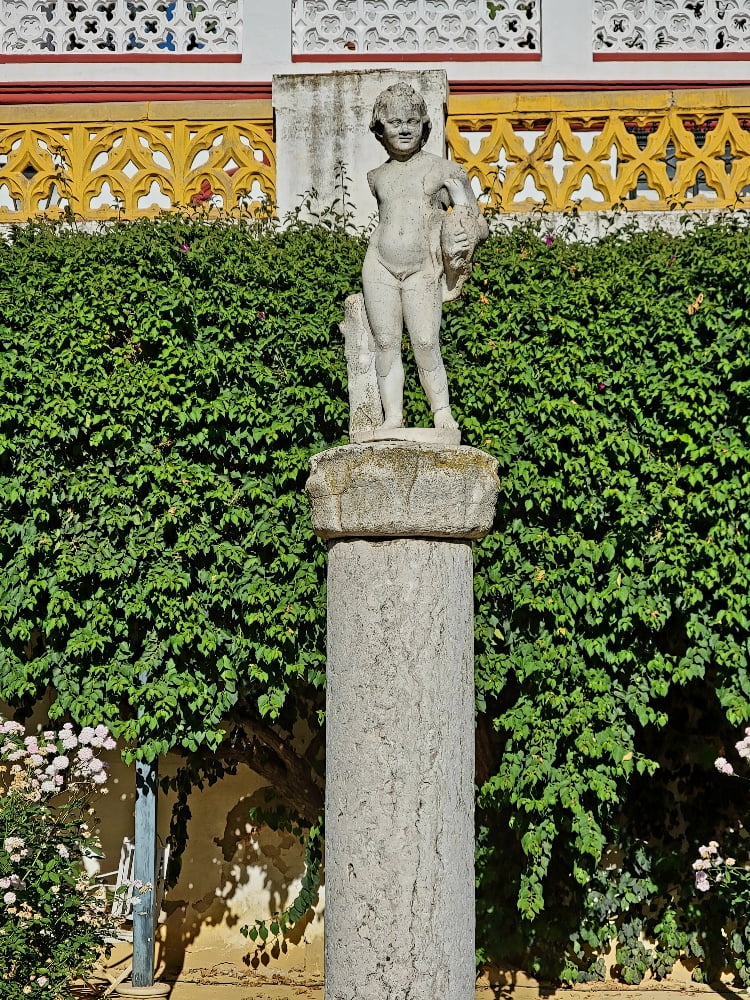 For dinner we trekked over to a Michelin recommended "gastro bar" with no actual bar, and shared exceptionally crafted tapas on the terrace of Il Disparate.  A highlight was the three chocolate and two orange flavours laced through what looked like a simple brownie but was in fact crack cocaine.