Broken Owl & Wall of Gingers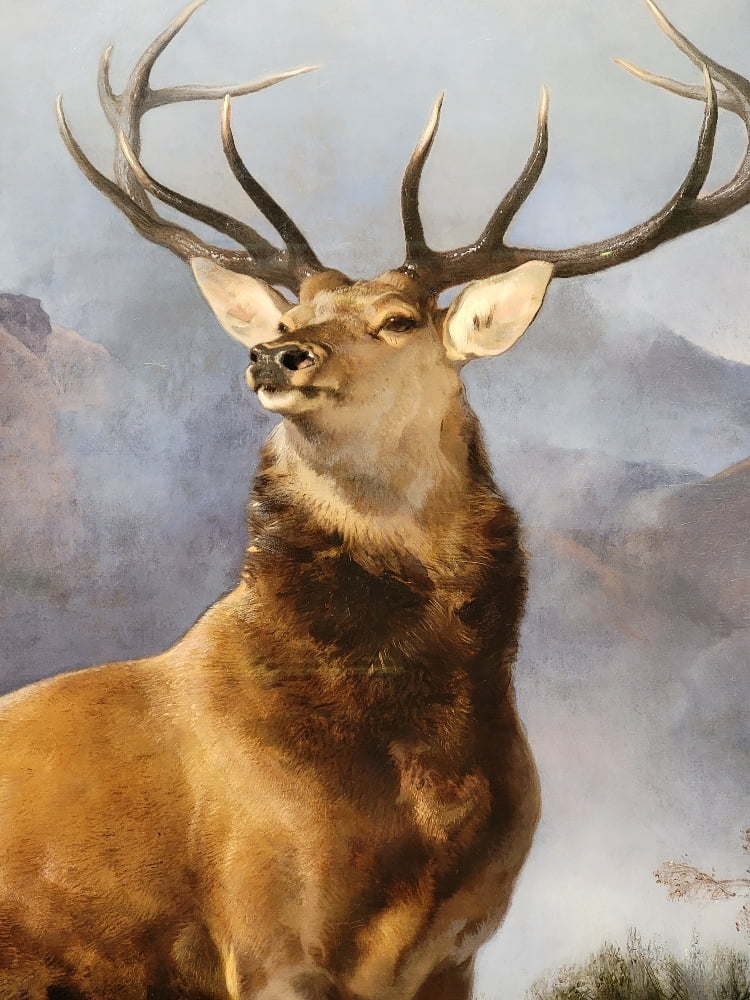 It drizzled, then it rained, then it pounded; it was June, it was Scotland. It baffled me that thousands of tourists, post-C19, had wilfully chosen Edinburgh for a vacation this summer. But they had, us among them.
Not a lot going on before 10 a.m., wo we headed up to the Supreme Court, of which the main hall was originally the Scottish Parliament. No pictures permitted, but free entrance, and a gorgeous stained glass wall accented by a carved ceiling of wooden stalactites, like an omen of the oppressor.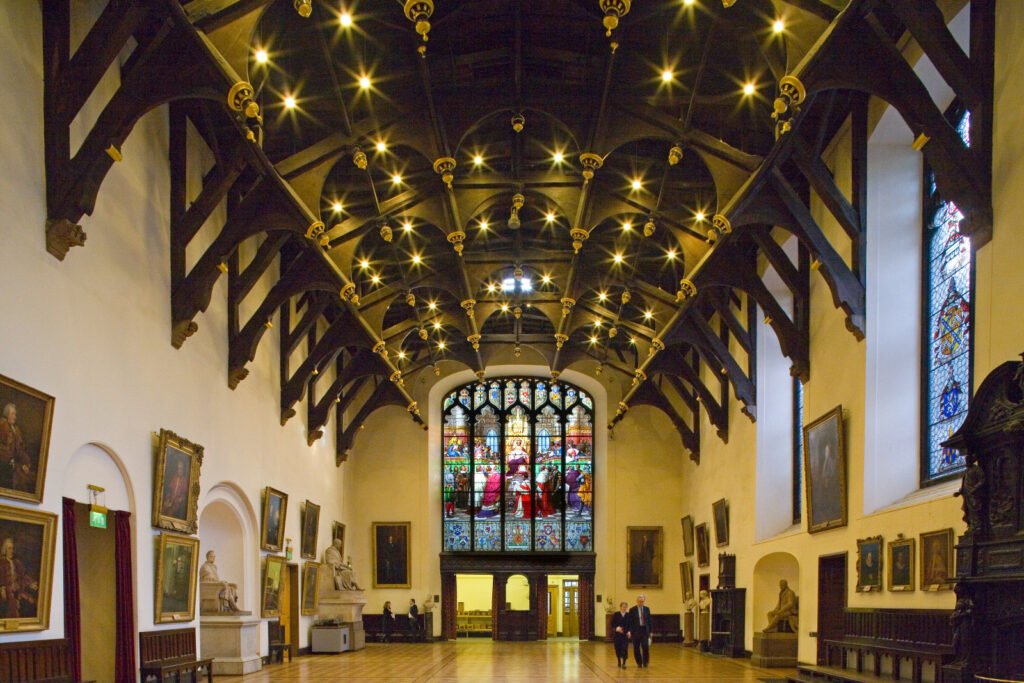 From there down to the National Gallery, which had a fair number of treasures.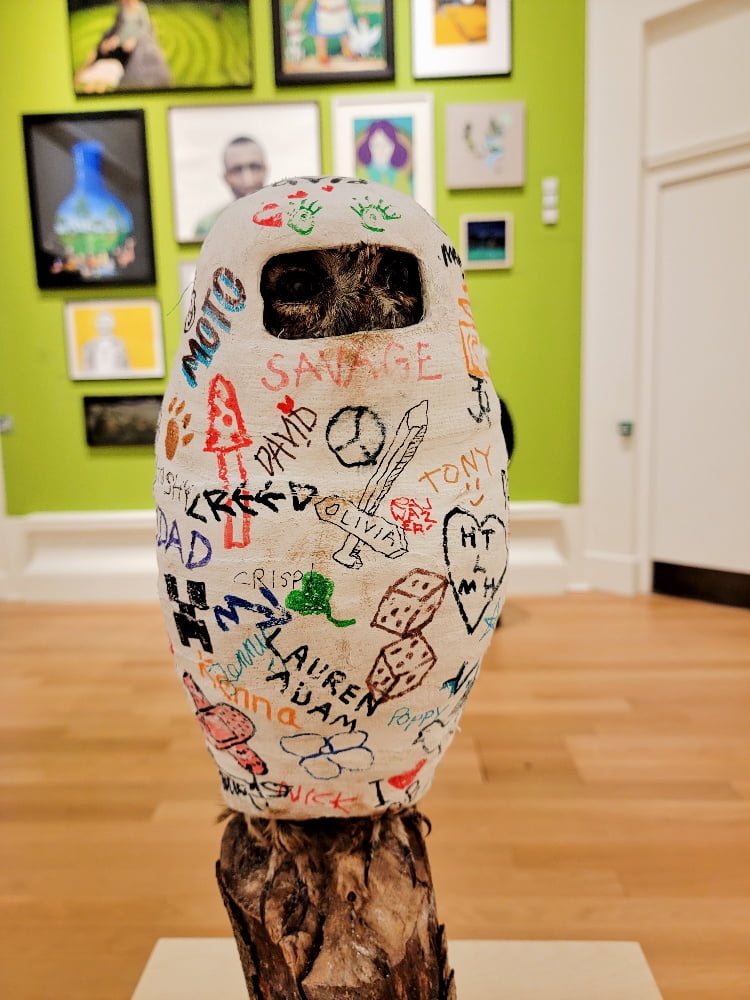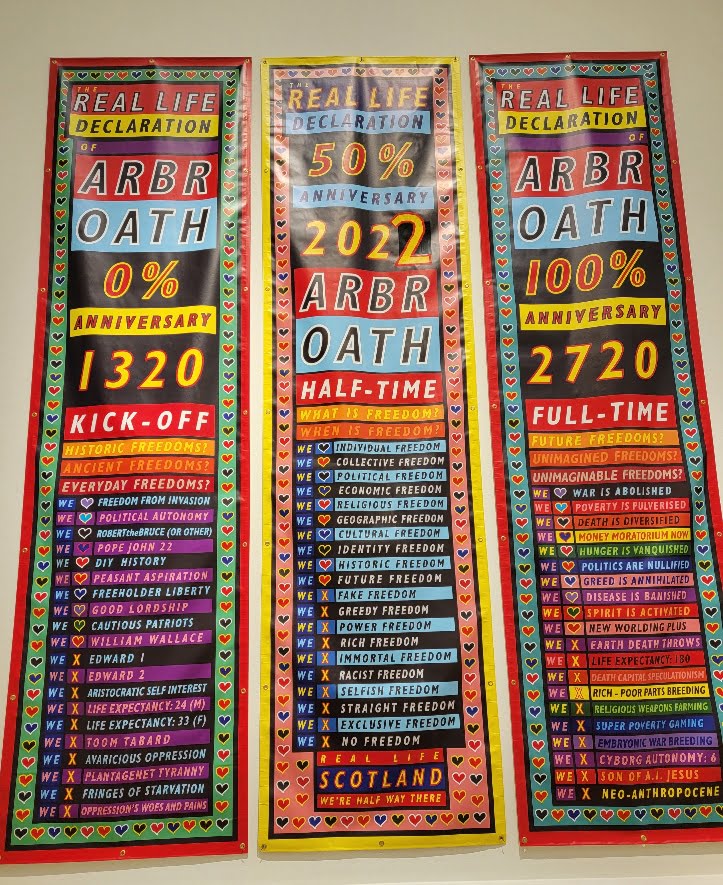 Then, to top off the morning, we went to a National Trust property of a Georgian town home. This was, oddly, an unexpected highlight. First, it capitalized on the current trend to glamorize the "upstairs/downstairs" of British history, so it was topical. But it also reinforced the vanity project of society life, the source of so much 18th century income (slave trade anyone?), and the pitfalls of a life of leisure. Many of the rooms had Trust volunteers, elderly women with a keen interest and knowledge in the home's history.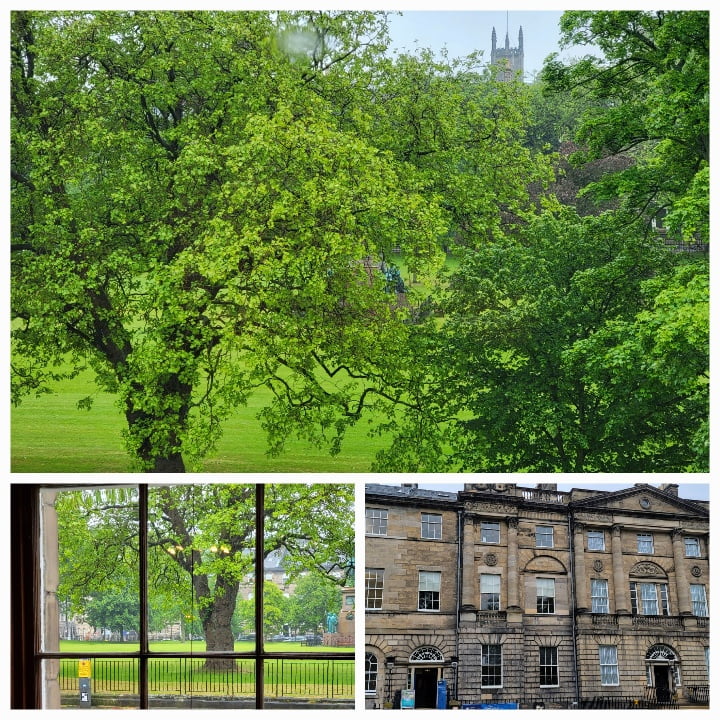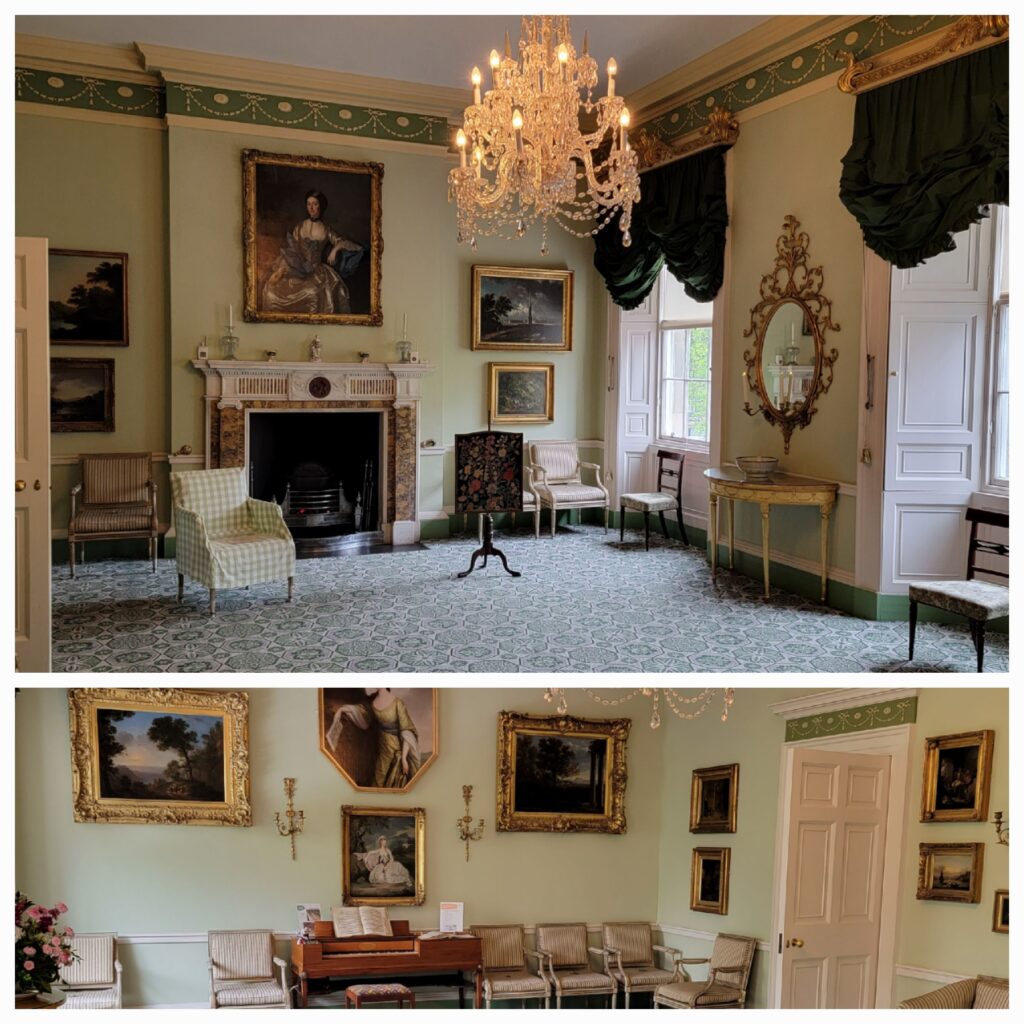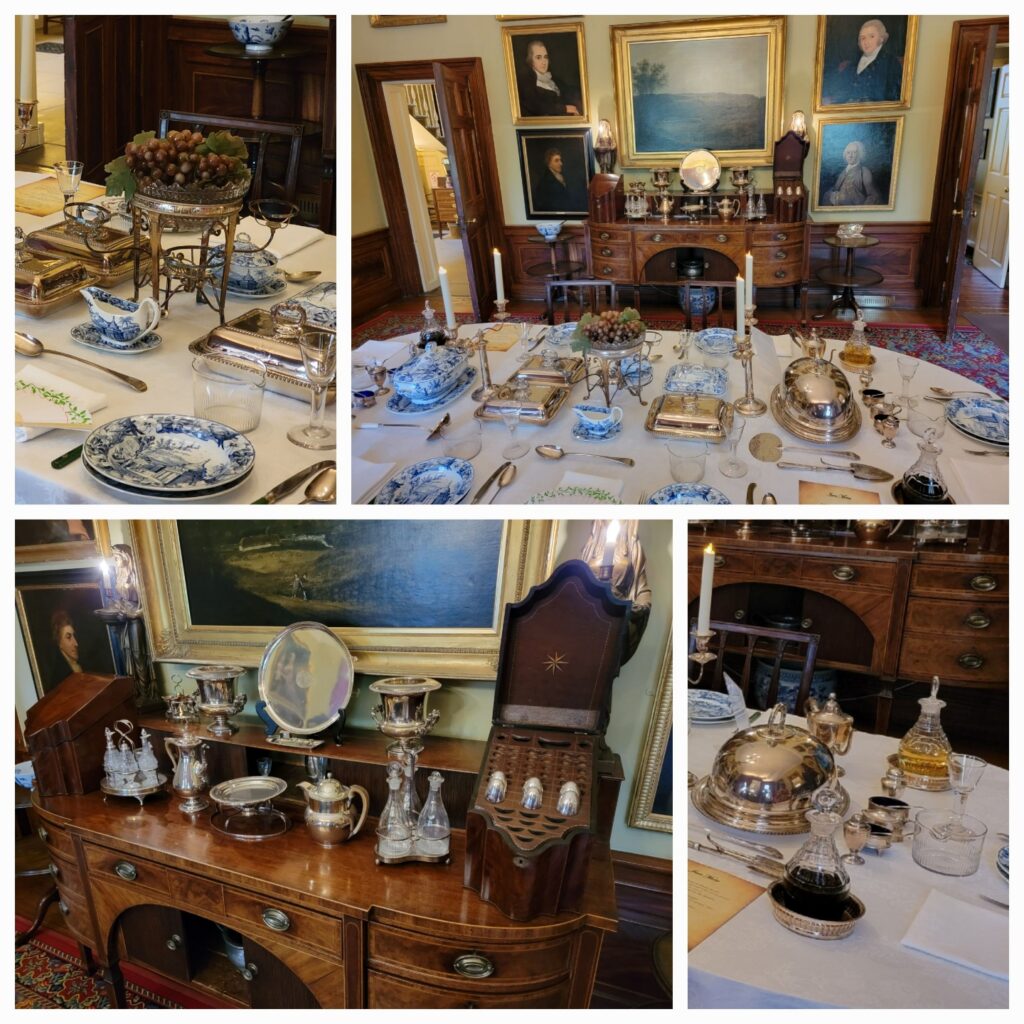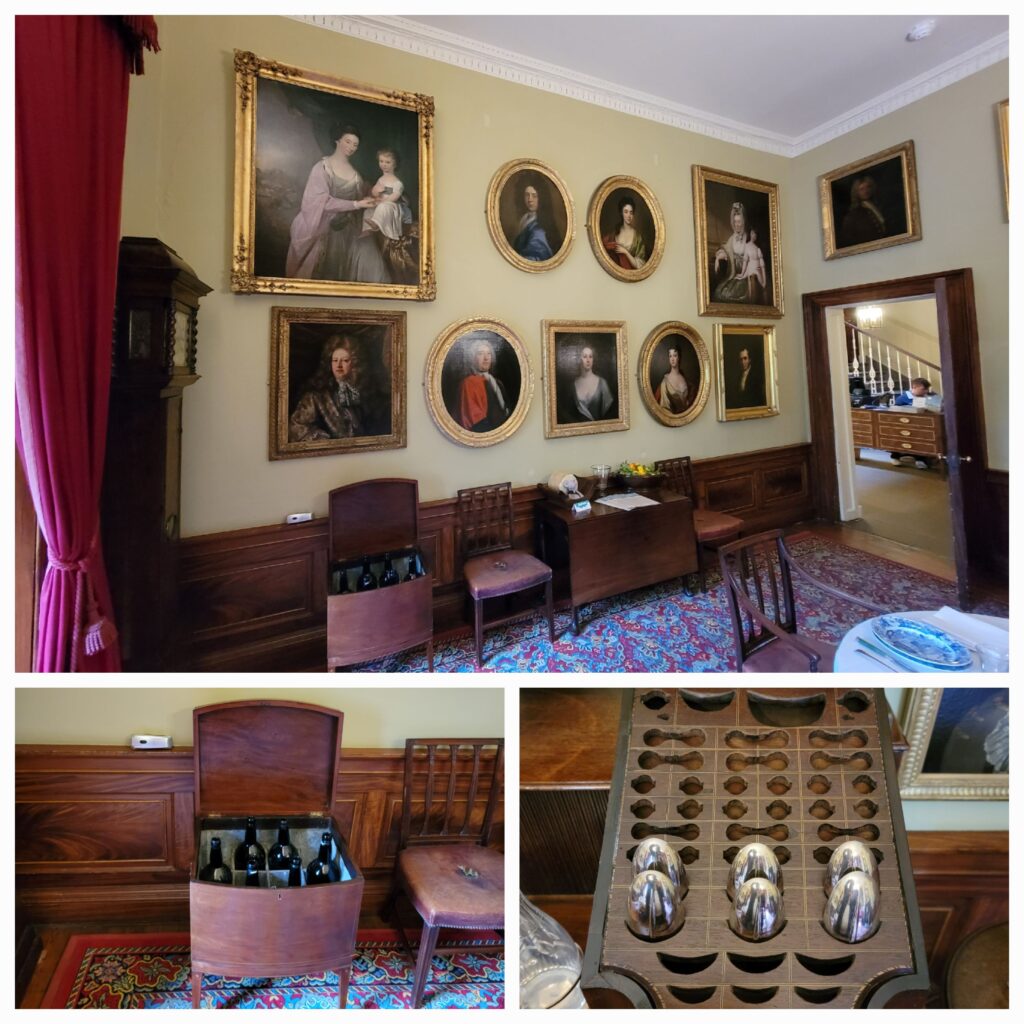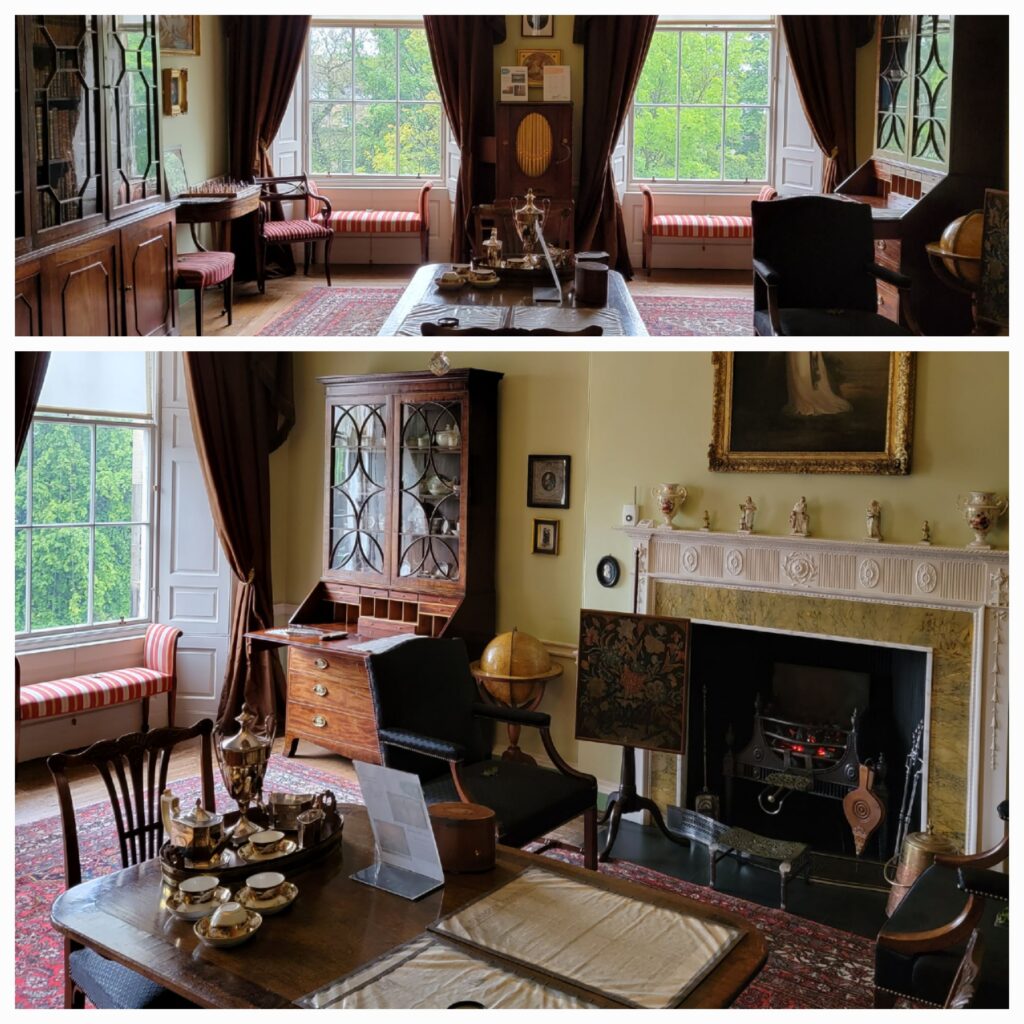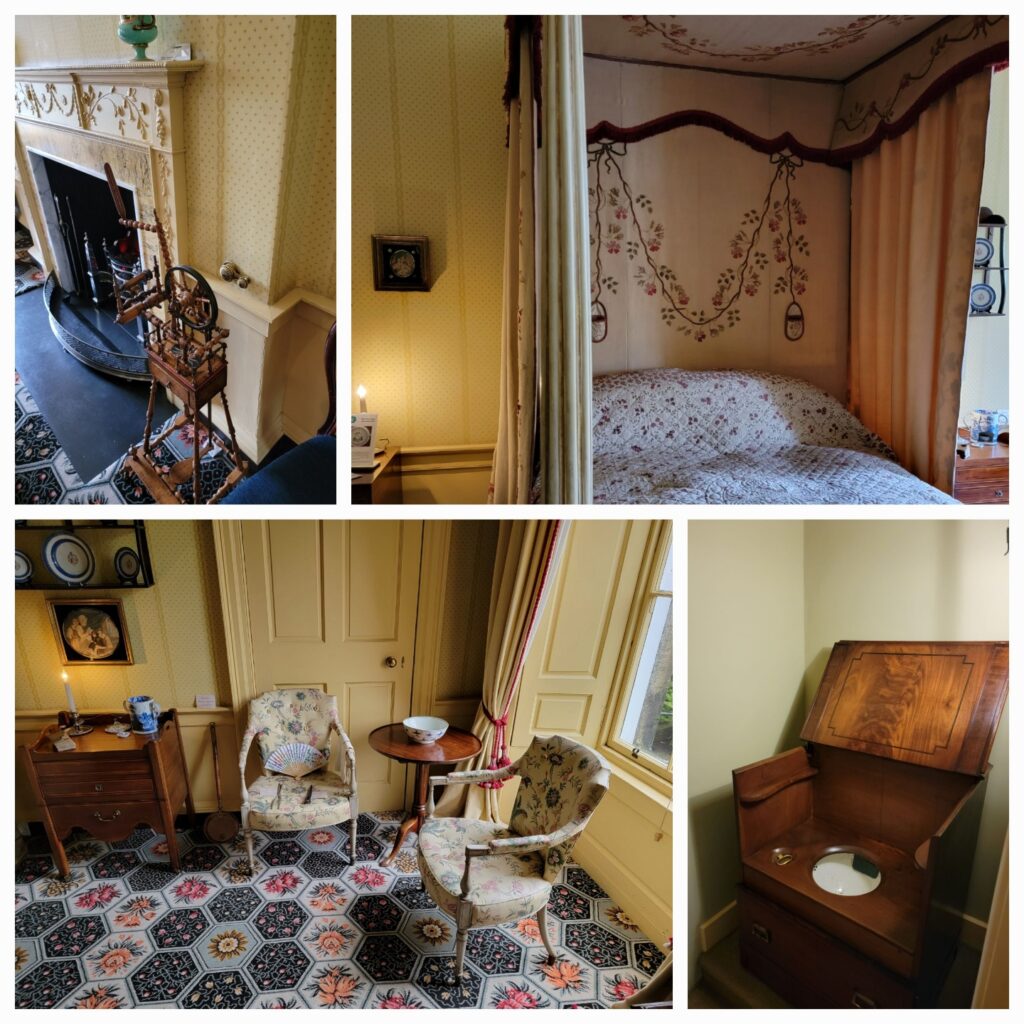 For lunch we deked into a wine bar as we were short on time; our "appointment" for the castle was 1:30.
We were fortunate that the rain let up briefly for the castle visit; the wind was another story. Although I've never been to the Tower of London, at least I can say I've now been to the second most visited attraction in the UK. It was, however, on my favorite cookie tin growing up, which mum used repeatedly for cake and squares, so it had the "old friend" vibe. Most besieged castle in the UK (26 times). I TripAdvisor rate it only four stars. As these things go, Cesky Krumlov was far superior, both in recreating history as well as giving the aura of medieval life.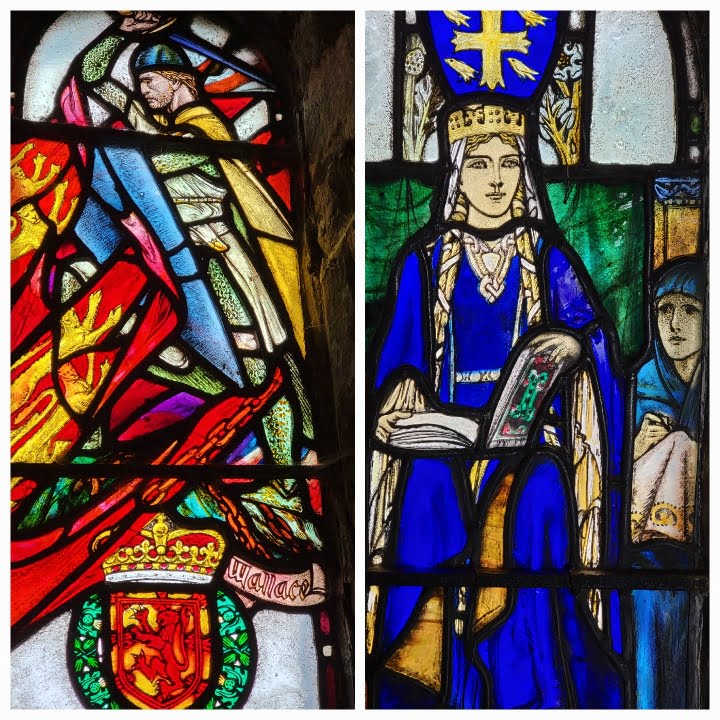 After the castle we walked down to the National Portrait Gallery. This was a mix of the unique and evocative crossed with so much Scottish nationalism.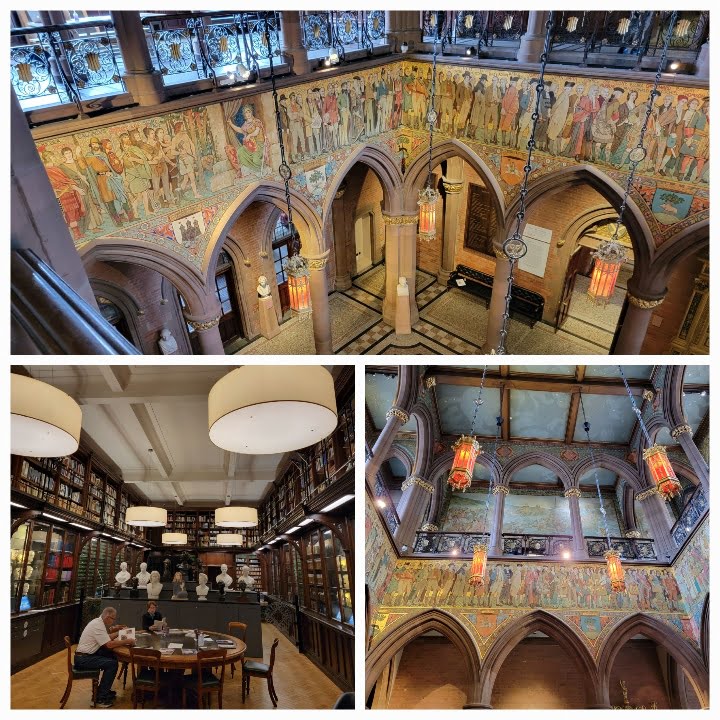 For dinner we went to a restaurant close by in a New Town hotel, called Aizle (or, in the style of new restaurants, aizle). The ethic was local, whether the food from local suppliers or the wine from vineyards "linked" to their terroir. The type of place that walks the line of being both pretentious and earnest. And yet it turned out to be perhaps the best meal we've had out in years. Absolutely tops, from the house made brioche as we sat down through the second desert.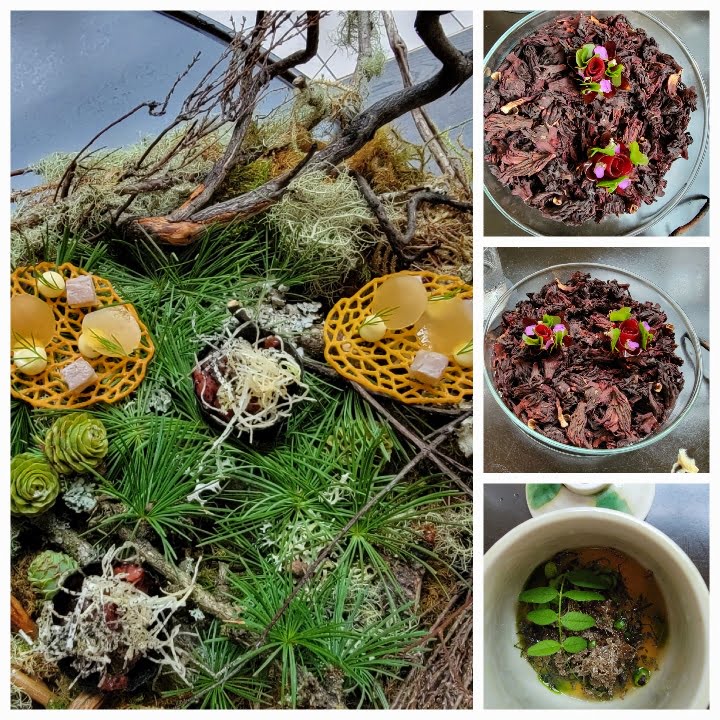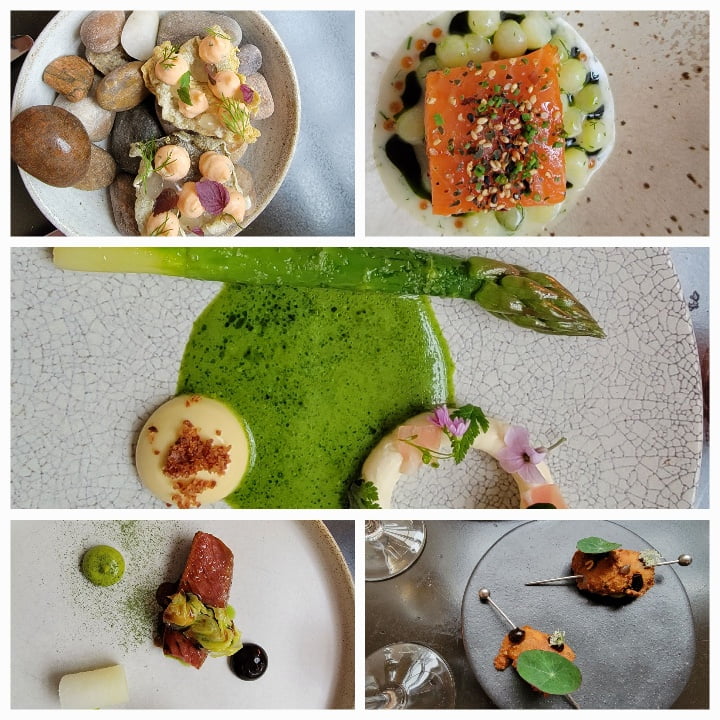 The starter was asparagus, asparagus roulade, local "Crowdie" cheese, edible flowers. The first main was trout (or what in Vancouver would be steelhead), served on potato cream and pearls of pickled cucumber, along with fried fish skin with caviar. The second main was hogget served three ways; fillet, neck, sweet breads, all delectable. The Kiwis I knew back in the day swore that hogget trumped lamb any day, although I've never seen it for sale in Canada.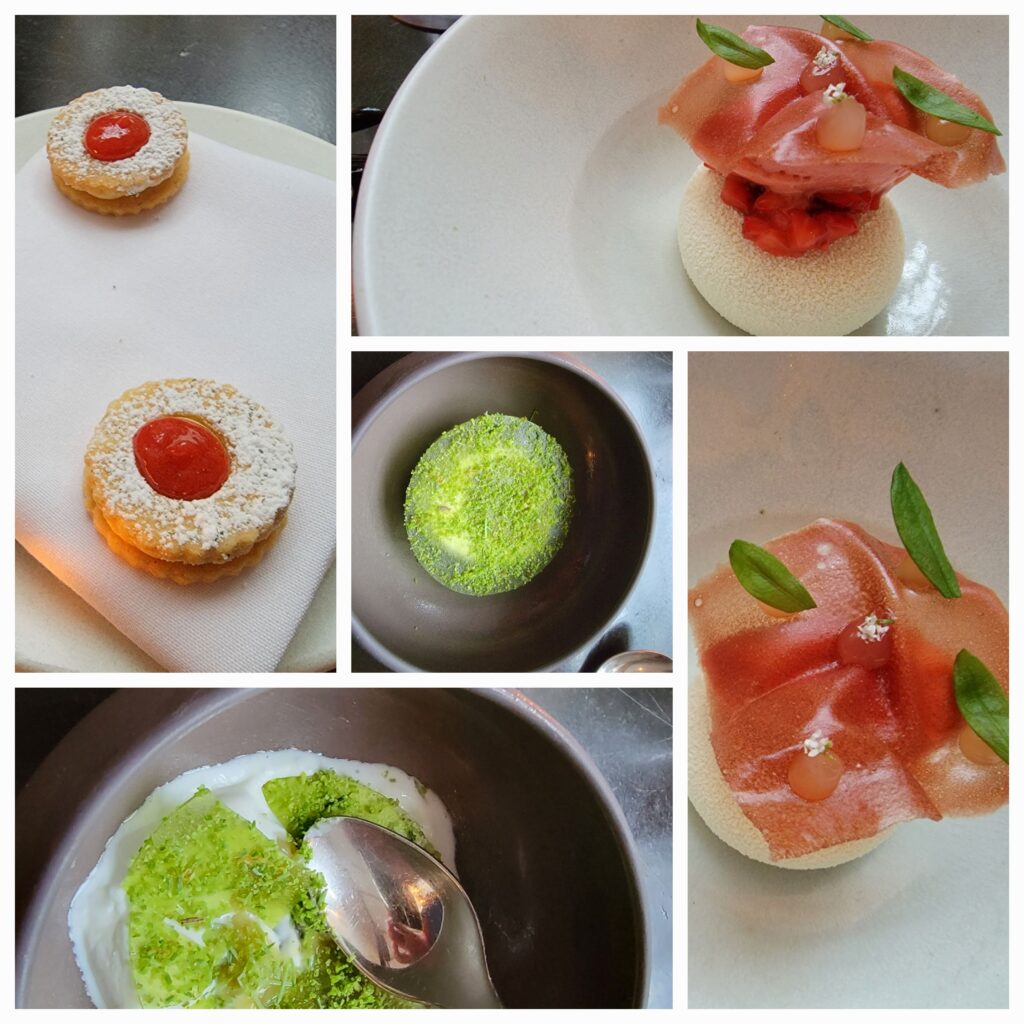 The first dessert was a frozen Greek yogurt topped with gooseberry topped with spun sugar topped with spruce. The second dessert was likely the most accomplished dessert we've tasted in years: A cake if you will with a meringue coating, a soft creamy filling, and in the centre strawberry jam, topped with fresh strawberries, topped with a dollop of strawberry sorbet topped with a strawberry tuille. Absolutely incredible.
It was of course teeming buckets when we left the restaurant: It's June in Scotland.