I Don't Like Nostalgia Unless it's Mine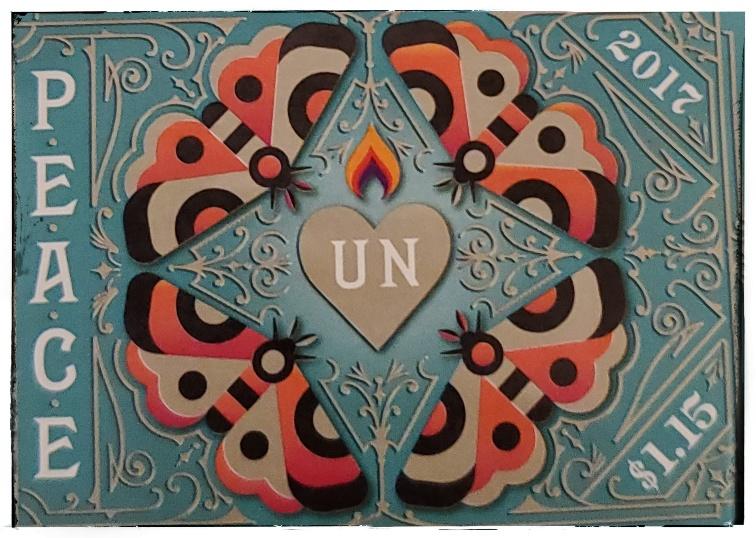 Should that Lou Reed quote read instead "I don't like nostalgia (unless it's mine)"? But it is sort of this trip,it is sort of this travel diary blog. I wonder if he said it sober? I mean, I'd like to think he meant it.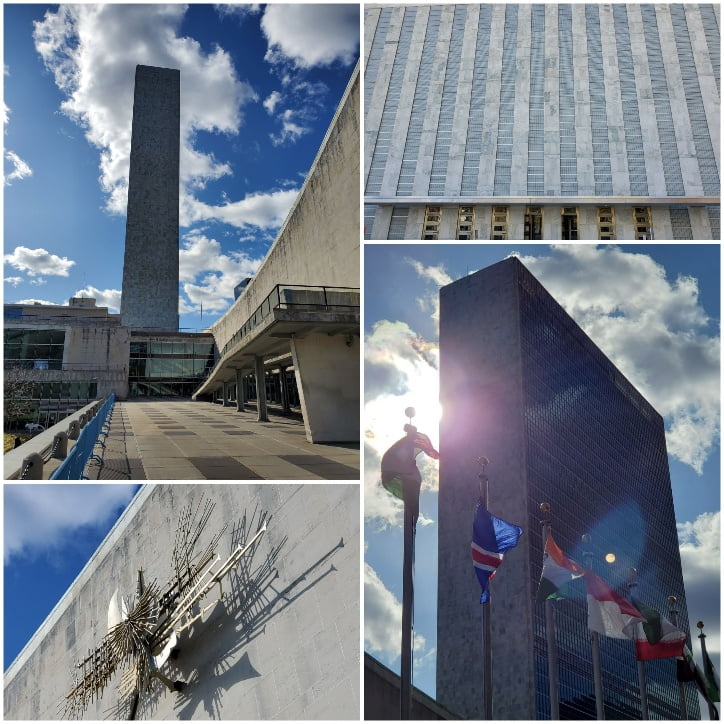 This morning, the coldest day so far; 39 degrees Fahrenheit, whatever that means. And my scarf fell out of my jacket sleeve at the play last night and went AWOL so I was extra chill, and not the hip chill. I checked out of the Merrion Row then crossed town to the East River and visited the UN. Another thing in my long list of things I've never done in NYC…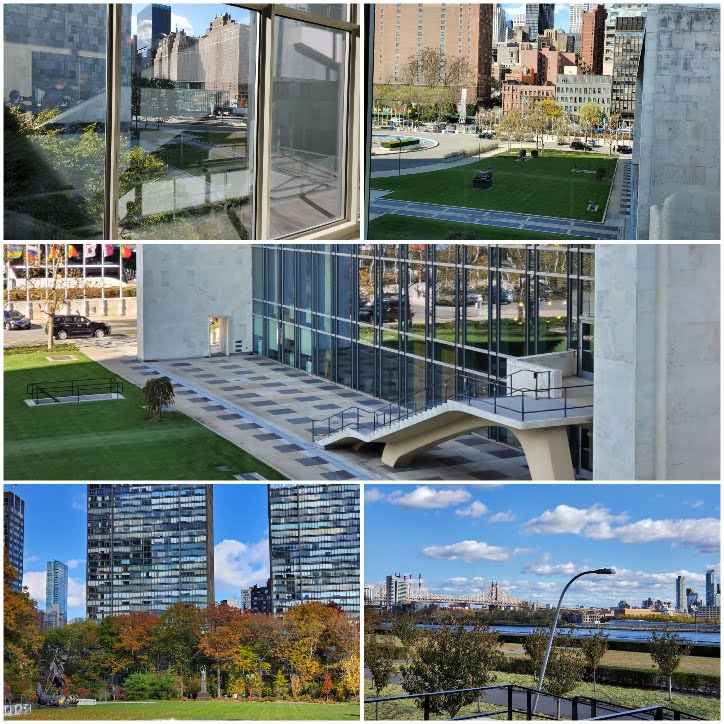 Good god that's a trip. Security at JFK is less constrained. Photos, photo ID, baggage check, body scanner, the lot. Why visit the UN? I don't know, Truman Capote lived at the UN Plaza, Dag Hammarskjold worked there (what a great name Dag is, not Dagmar, just Dag). Chagall designed a peace window. Oh, wait, I know: My major in uni was development and the UN is the mother of modern development. (Shout out to Simon at a backyard bbq in the 90s when his friends actually knew what that word meant. That I studied development, that they engaged me an an authentic discussion on the topic. Fine lot of good it's done me since.)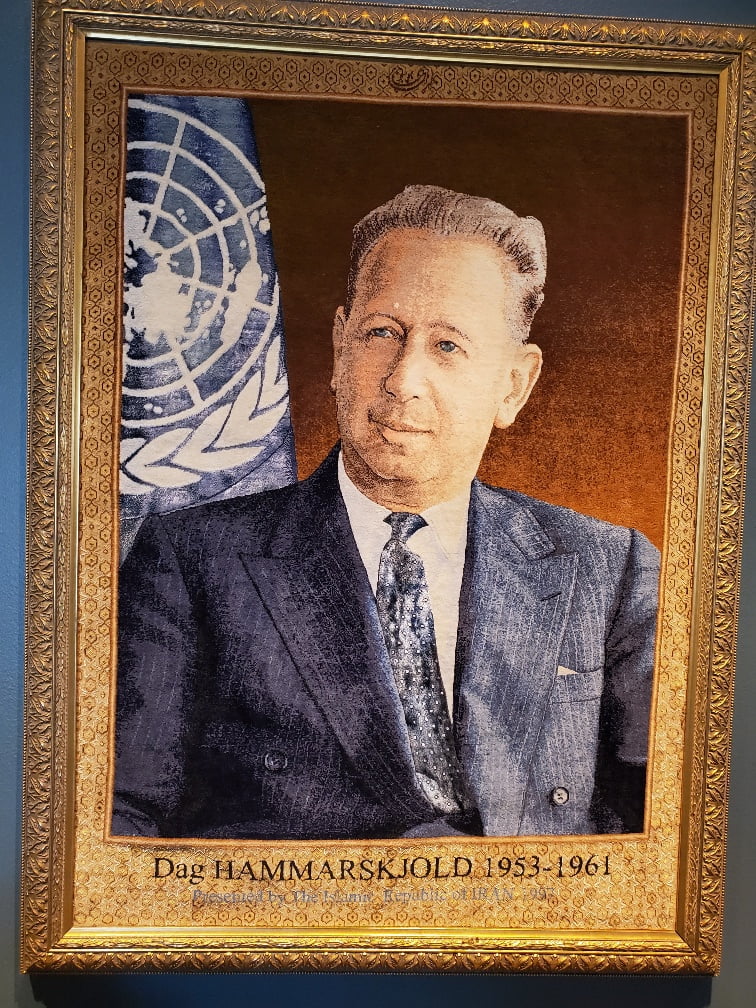 .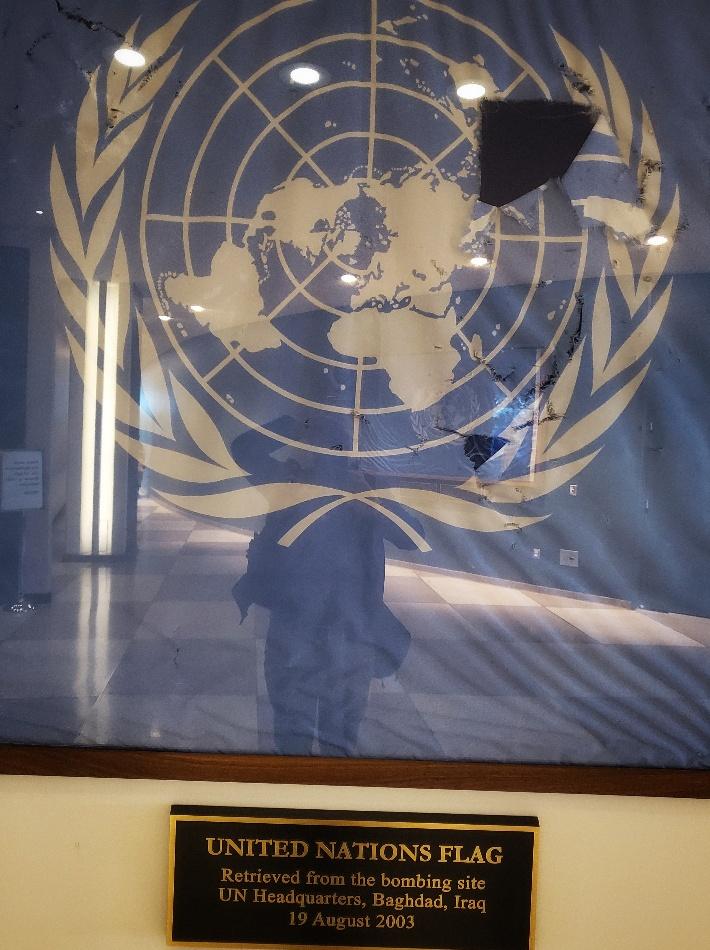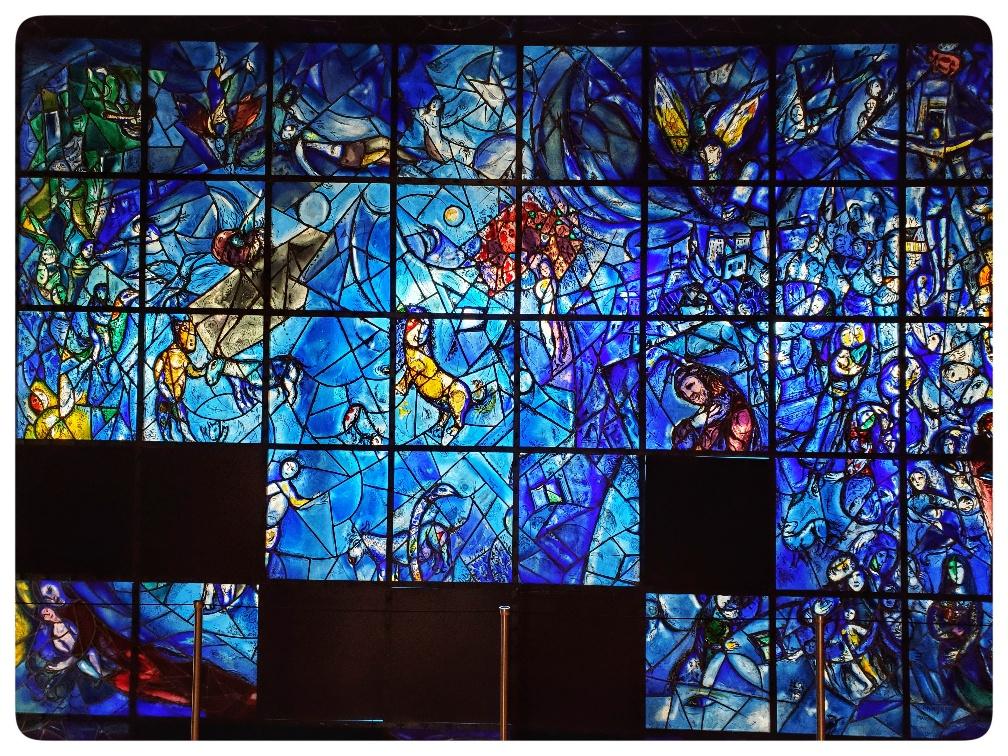 The tour was curious if a tad rote; the curators and docent tour guides at the Met were at least inspiring. Our route was a hallway where we learned the goals and objectives of the UN, what it's mission statement was, toured three assembly halls, looked at how much their budget was versus how much is spent on arms globally, walked through the General Assembly, then were escorted into the gift shop. $20 dollars per.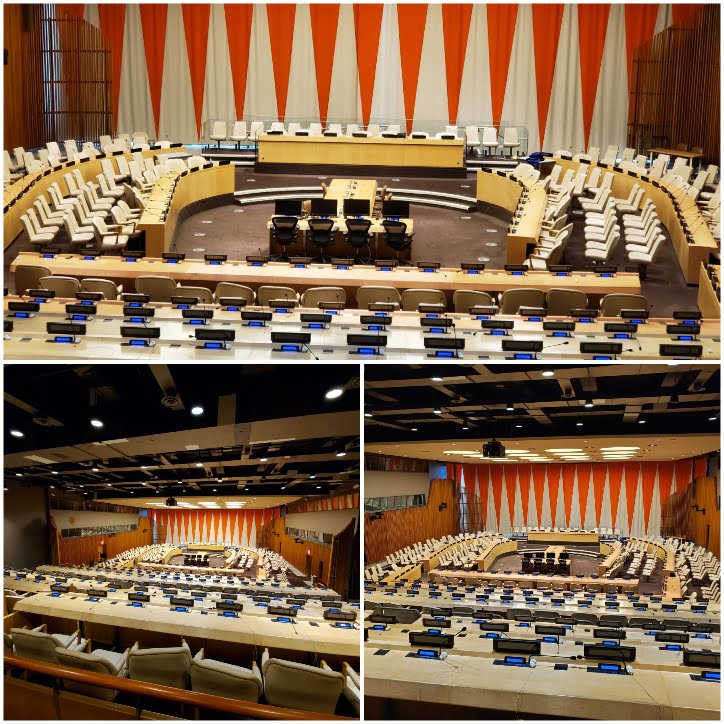 One of the halls looked like this. Wikipedia was sensationally unhelpful in explaining the history of the adjunct halls.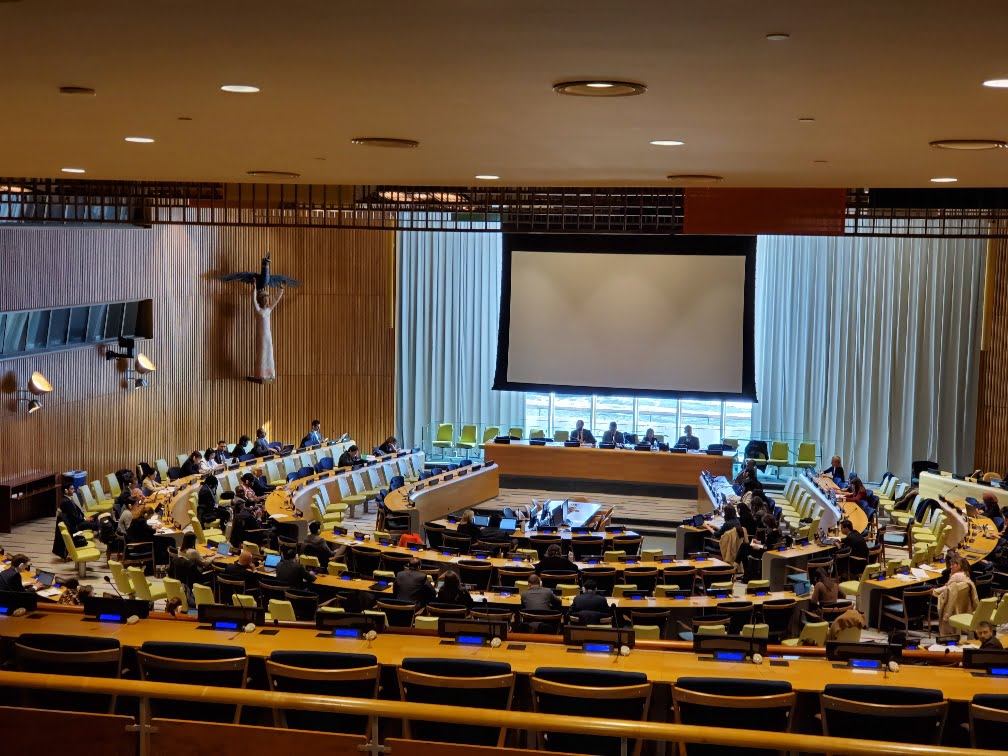 One of the halls was in session. No one knew what for or why. It was advised we speak to the Communications Office in the basement.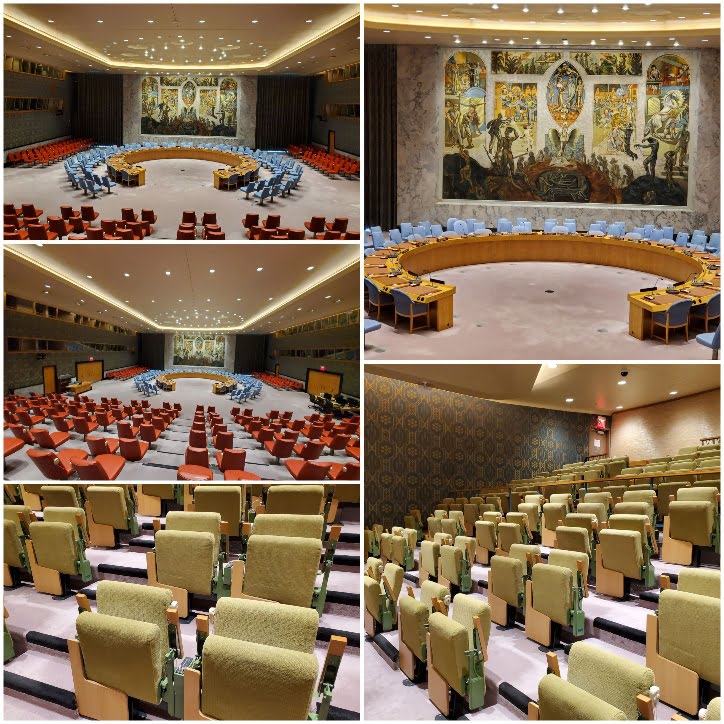 This is the hall where Greta spoke. And Malala. And Emma Watson. So, you know, the celebrity assembly. The blue is for the representatives and their aide(s). The red is for the VIPs. The press and plebes, should they get through security, are in the rear. (I've been there. I know all about it.)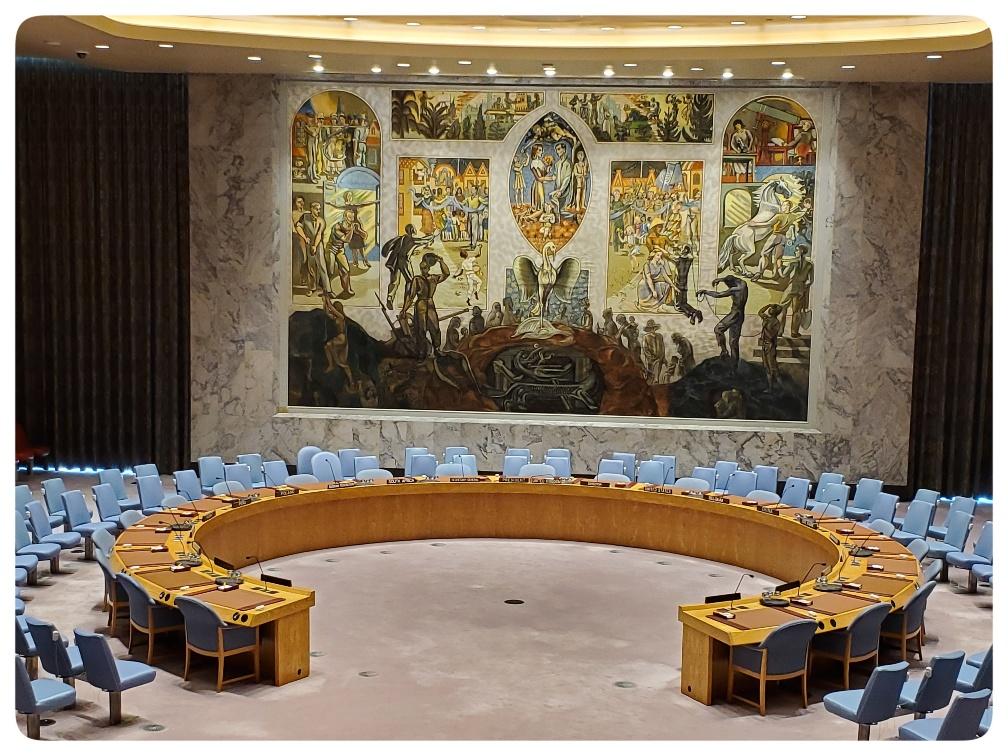 I know in terms of political advancements, development, the breakdown of colonialism, north/south alliances (or whatever is the politically correct term of the day for what we used to call first and third then developed and developing nations), and embracing international cooperation there is something novel, sacred and profound about the UN, but all I could think about was Dr. Strangelove, all I could see was Peter Sellers in his many guises but particularly his prosthetic gloved hand, and nothing was helped by the translation windows on each side with large placards proclaiming CHINESE or RUSSIAN etc., or the Mad Men-esque design of it, or the Ross Hunter palette of the upholstery, or, and this was the epitome of it, the carpet, the hush-hush no rabble politesse of it all.
Of course no one else had any issues. A precocious overweight tween knew all the factual answers (but none of the subjective) the tour guide asked of us. (Her darling pronounciation of Thailand as thigh-land and massacred as mass-occurred kept me on my toes.)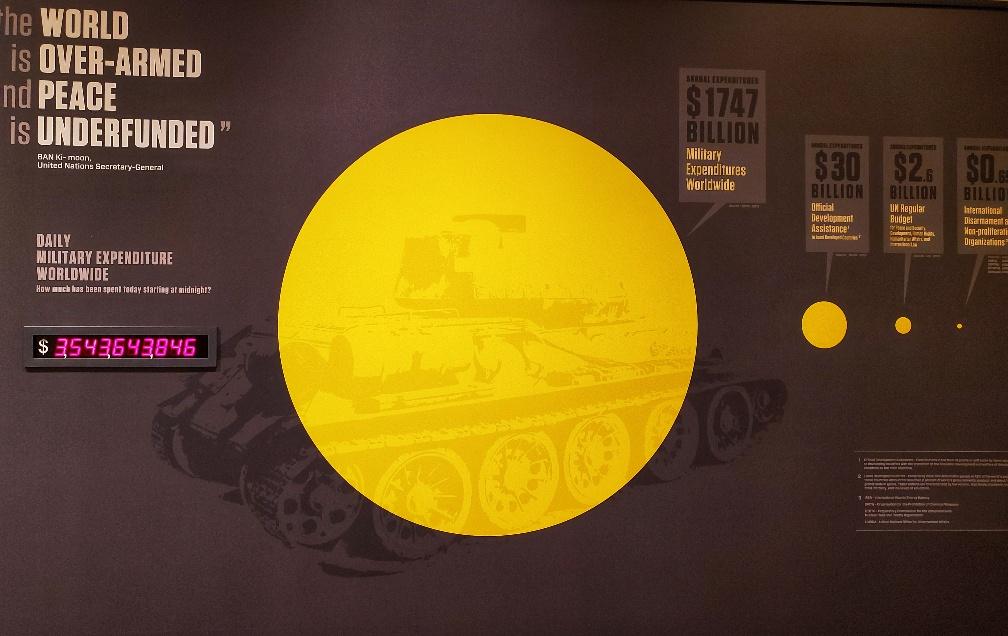 One current, novel poster showed a calculator determining the daily expenditures on arms vis-a-vis expenditures on peace.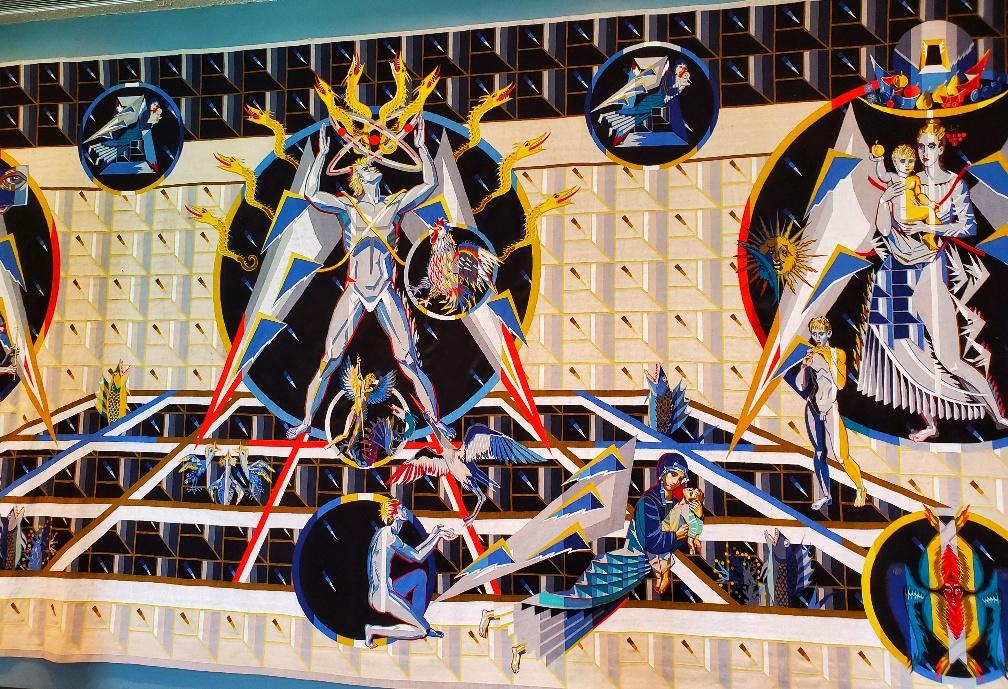 But most of the art, murals and large scale graphics, were of that abstract didactic intellectual messaging common amongst the elites so many people detest, art that seems to tell us about the world that we, poor souls, can't even imagine, so immersed we are in petty sorrows and minor lives of no merit. Art like the ludicrous mural above.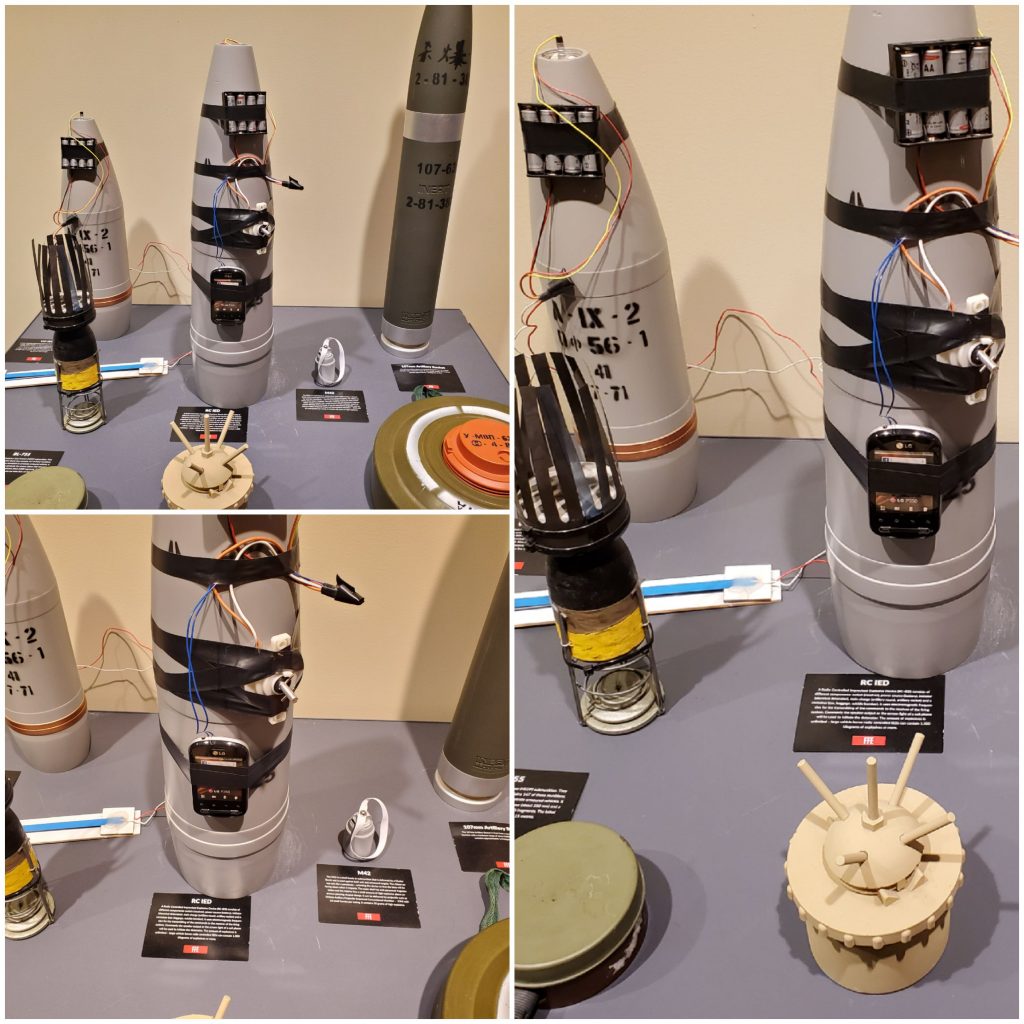 If the message art doesn't hit the mark then the artless message will. Here, some instruments of peace. Er, some instruments that helped develop a mission statement to advance peace. (I would add, a simple picture of John Lennon would have done the trick, but that might have cut too much credit to pop culture and the, um, what do they call it? The populous. Yeah. The people not at the UN. That's who.)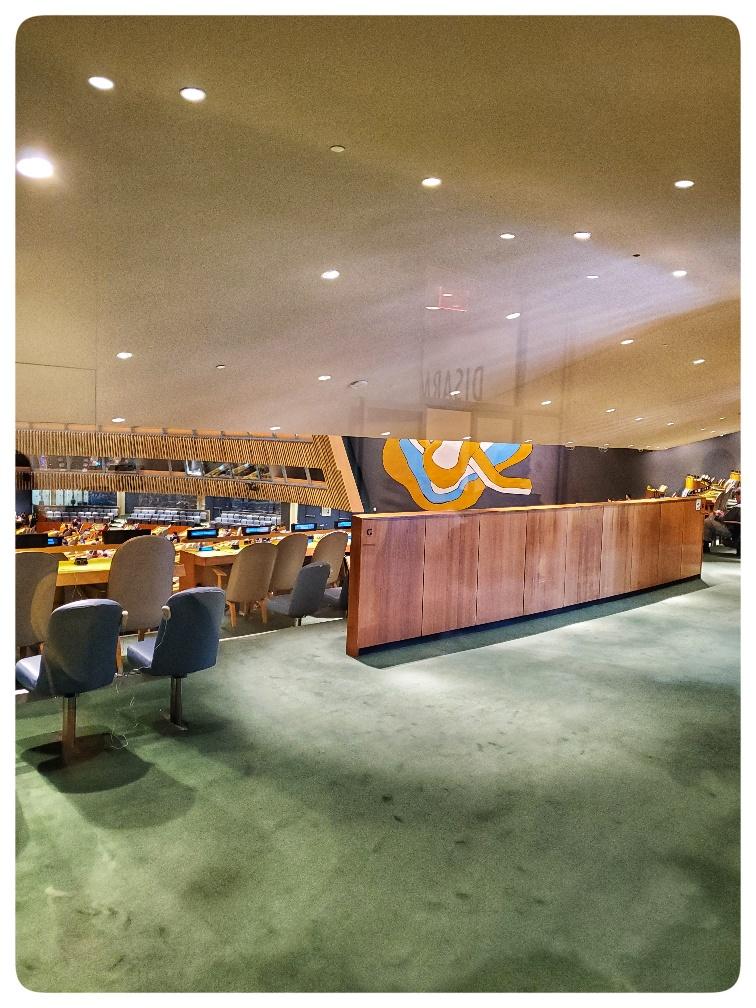 The General Assembly was in session; we got a walk through but no pics, so I snapped this on the other side of the glass. (Note the newly installed forest green carpet. The original, also forest green had suffered under the weight of international diplomacy and become worn and faded.)
I returned to the hotel, picked up my left luggage, then headed down to 34th. It was $20 for a group Uber so I rolled my suitcases. It was $75 for a solo Uber to JFK so I took the LIRR then the Airtrain; $15.50 all in, no tip.
HEY: Before we leave the UN, this. Do you see the picture at the top? The postage stamp? That's a UN stamp. They have their own PO, they print their own stamps. I said "Who picks up the mail?" and they said the USPS. But, I said, "I buy a UN stamp?" And, yes, they said yes. So I bought an overpriced stamp and an overpriced postcard and mailed it to my mother in a UN post box because, in this day and age, I only really know two addresses off by heart, my own and my mother's. And if that isn't the epitome of nostalgia I don't know what is.
Well, here we are at the end. It's been lovely, but it's the end. And, most sentimental of all, most nostalgic of all, is that this is the last time I'll be taking the Cathay "Fifth Freedom" flight back to YVR.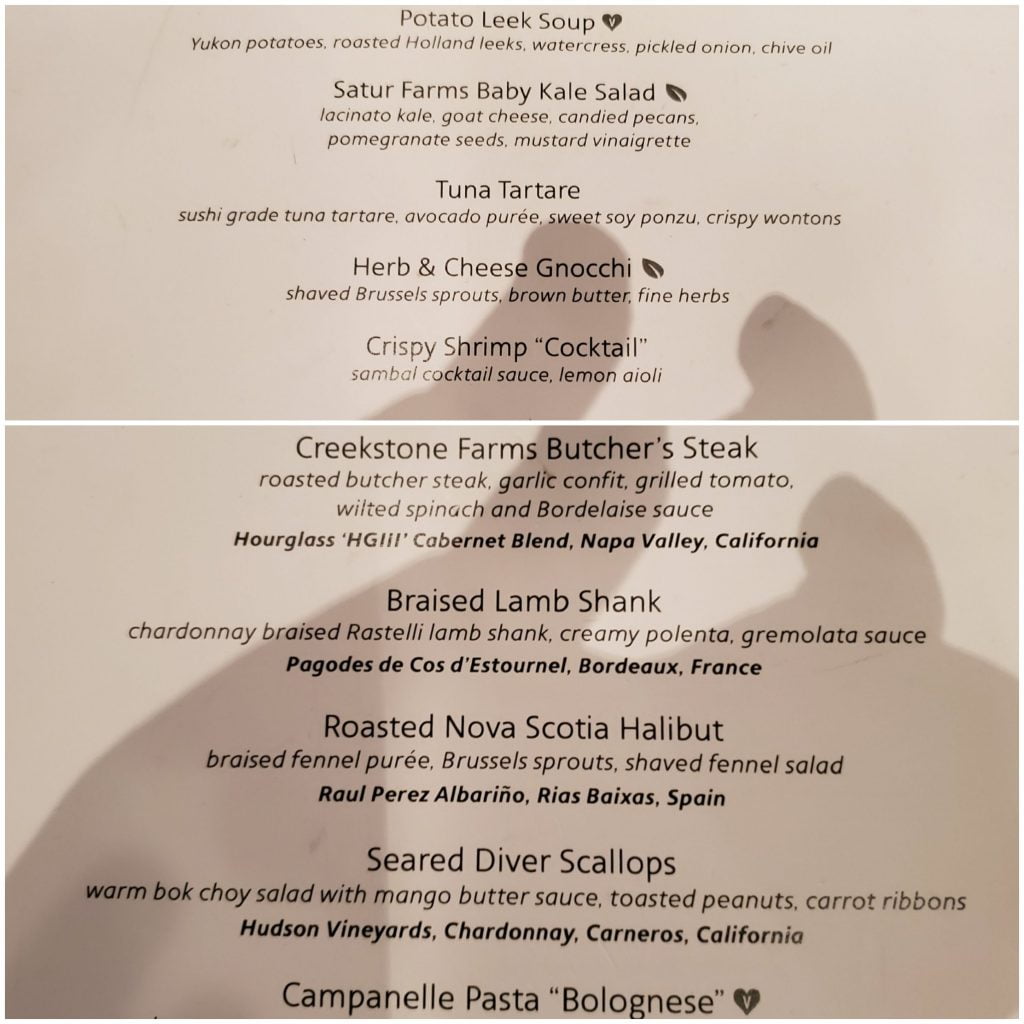 Back in the day, when aircraft couldn't fly from Perth to London or Sydney to NYC, governments allowed long haul flights to land, refuel, then continue their journey; these were called Fifth Freedom flights. And the reason they even matter if in fact international first class versus domestic matters to you, is that when you have a truly international flight, a four class flight, with First, Business, PE and Eco, with a bookable leg within North America, you are going to get a different class of service. And let me tell you: Cathay delivers on that difference. This is my third time in First and fourth overall on this leg (I booked it for 50,000 Avios points through British and paid $60 Canadian taxes and fees). Don't get me started on the Krug. But do let me start on the private dining at JFK. The lounge may be chock a block, but the Flagship Lounge private dining is not.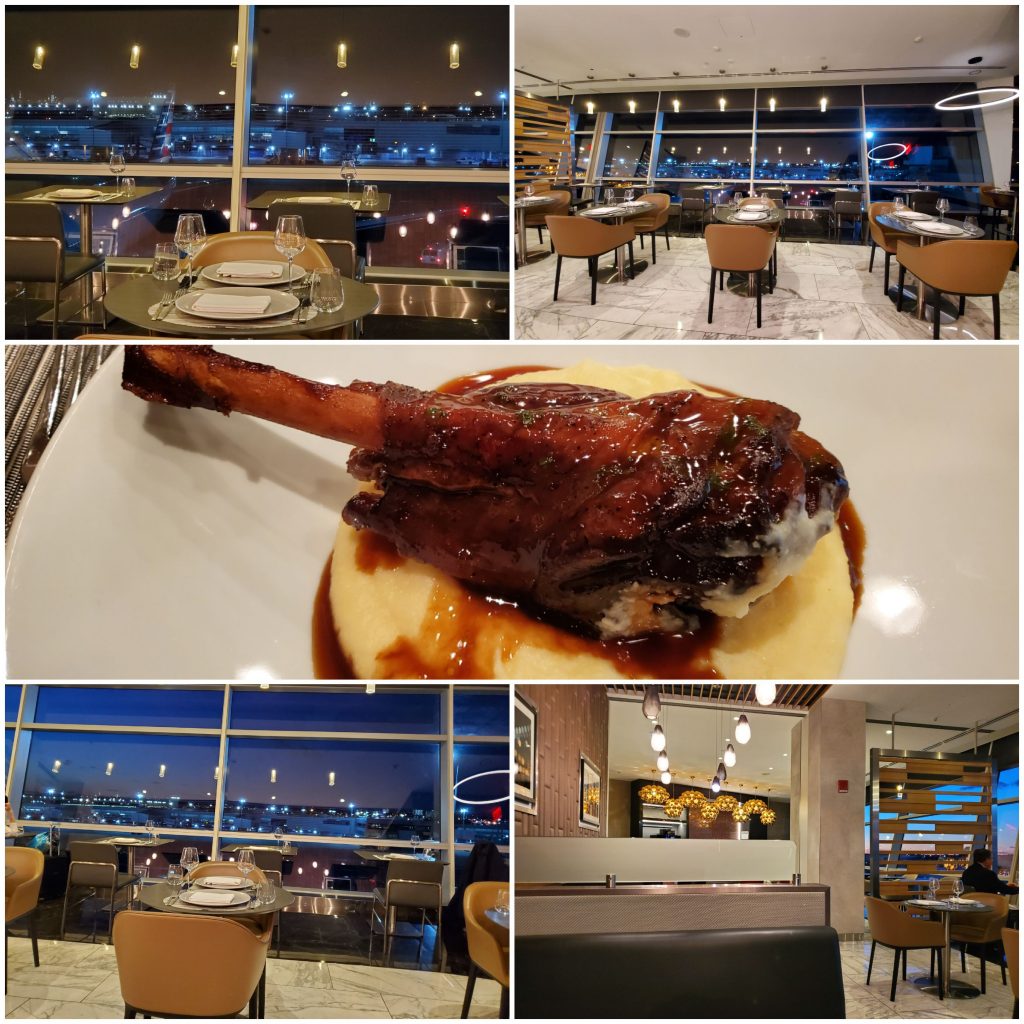 I started with a glass of Krug. ($286 a bottle at BC Liquor stores.) Then I had the potato leek soup. Then I had the lamb shank with a glass of Pagodes de Cos. ($100 a bottle at BC Liquor stores.) Then, you know, I had another glass of Krug. ($286 a bottle at BC Liquor stores. Or did I already mention that?). Then I had some pineapple upside down cake which was a disaster. I think I spent 2.5 hours in the lounge, blogging and whatnot, and maybe a total of five other people came in (it's a "first only" international sort of thing) but one man next to me actually left, on his own, and came back with a bottle of beer from the main lounge. I chatted to him about it; the bar, the full bar, the wine, the mixologist, the servers, it wasn't his thing. He just wanted a beer.
And then, I had to call it a day, get some additional steps in: Cathay first was going to serve me a second dinner, and I'm not about to say no to more Krug.
The rest of this post is pure nostalgia, for how much I liked booking this flight, for not being able to do it again, and, by gosh, don't I deserve to be up front? I hear the American Idol Voice contestant in my head demanding it.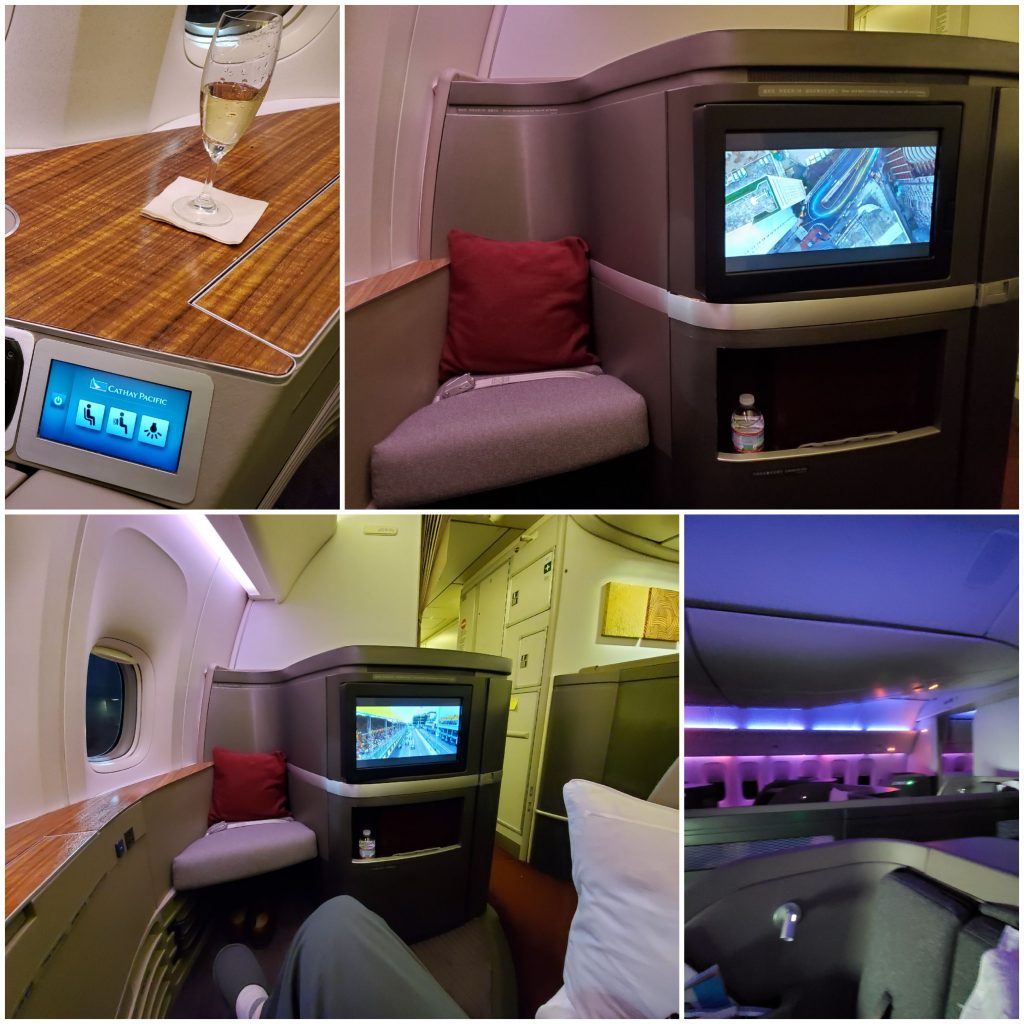 This layout is six First, 1-1-1, with two bathrooms and two flight attendants. There were two of us. I was going to YVR, the other through to HKG. He asked for one seat for eating and reading and a second to be made up as a bed. I put on my sleepers and lived with my single little cubicle. CP was not serving Krug. They were serving Taittinger's Comtes de Champagne vintage 2007. How dare they!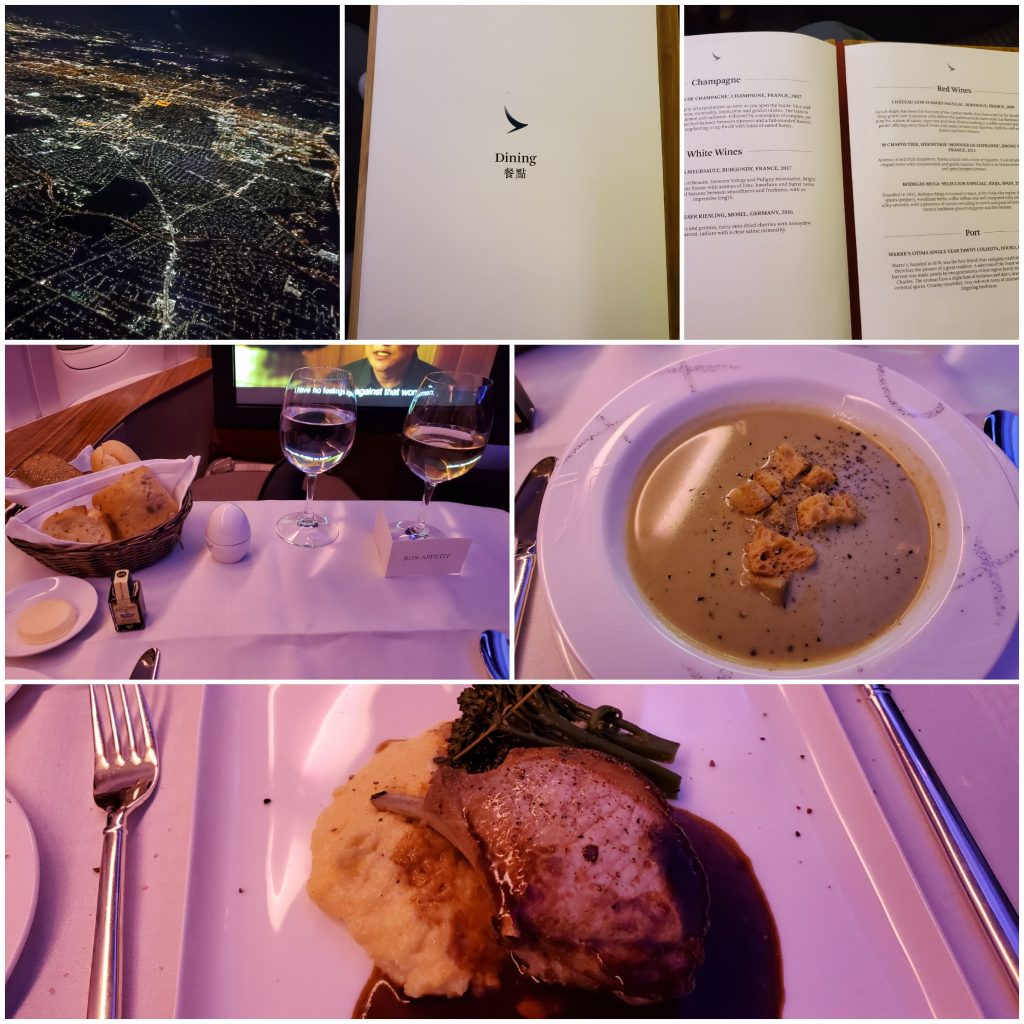 To eat you basically just choose whatever food you want, in whatever order. I ordered the only two non-fish items, a broccoli soup and a pork chop, watched the black and very funny Palme d'Or winner Parasite, got a few hours shuteye, was first off the plane (they pulled a jetway onto First and I was the only person to use it) and was home in my real bed just past 1 a.m.
Let's close with Lou: "You do what you love. Or you'll get arrested." I don't know what it means but I like meaning.