Last Day in the City of Love (and Locks, and Looks)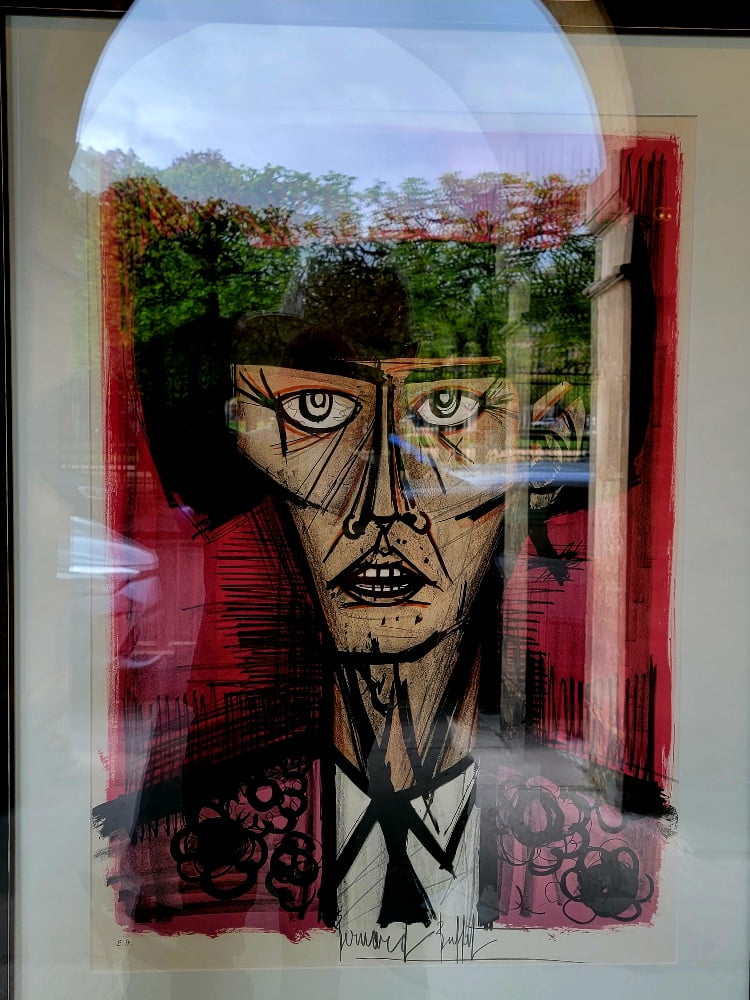 Sunday I had 2 PM checkout; that's like adding an extra day to the itinerary, no cost.  Had breakfast, packed, then took a long walk to get the steps in.
Oberkampf to the Marais is about 20 minutes by taxi but 12 minutes, tops, walking.  Veered down some narrow streets towards the Seine, stopping at the many inventive windows of Marais boutiques, then wandered the perimeter of the Place des Vosges, the oldest "planned" square in Paris.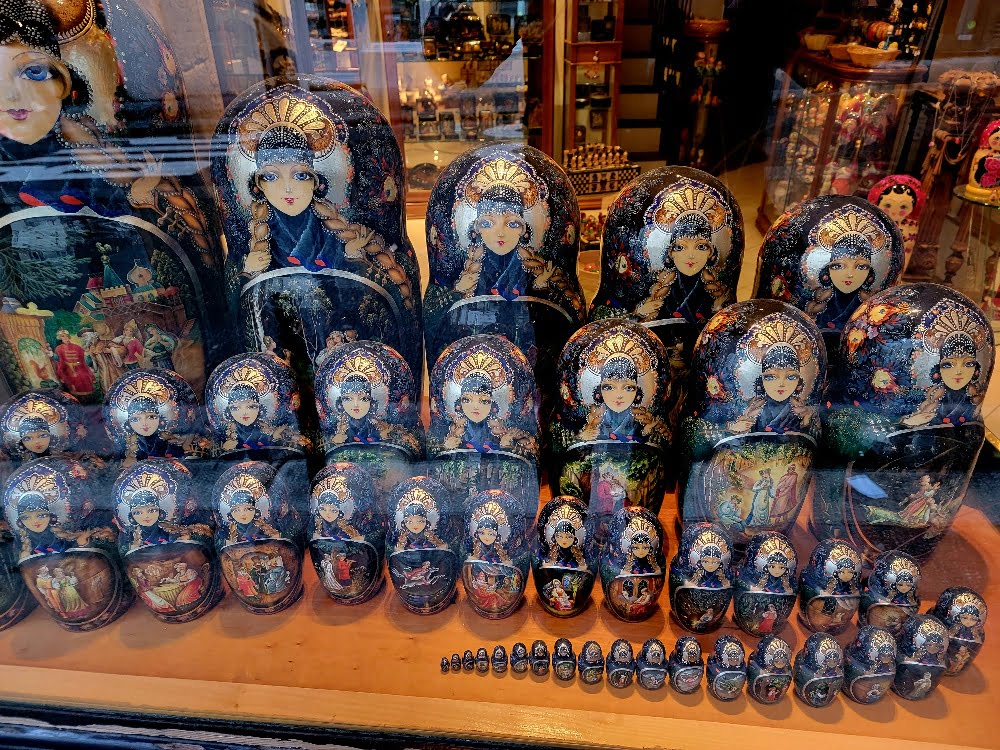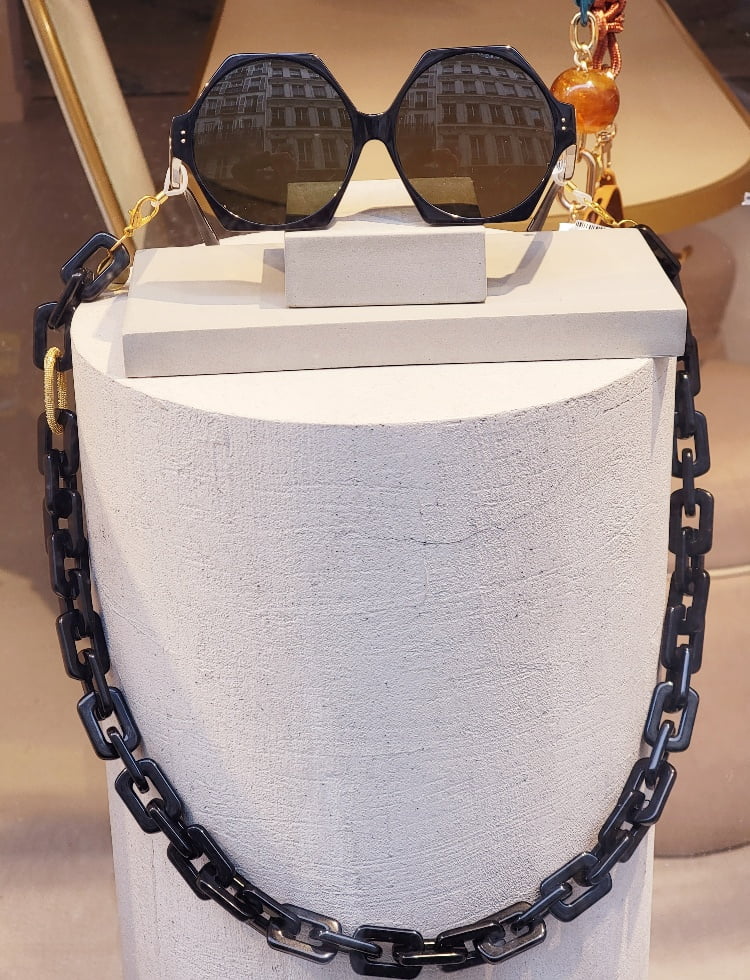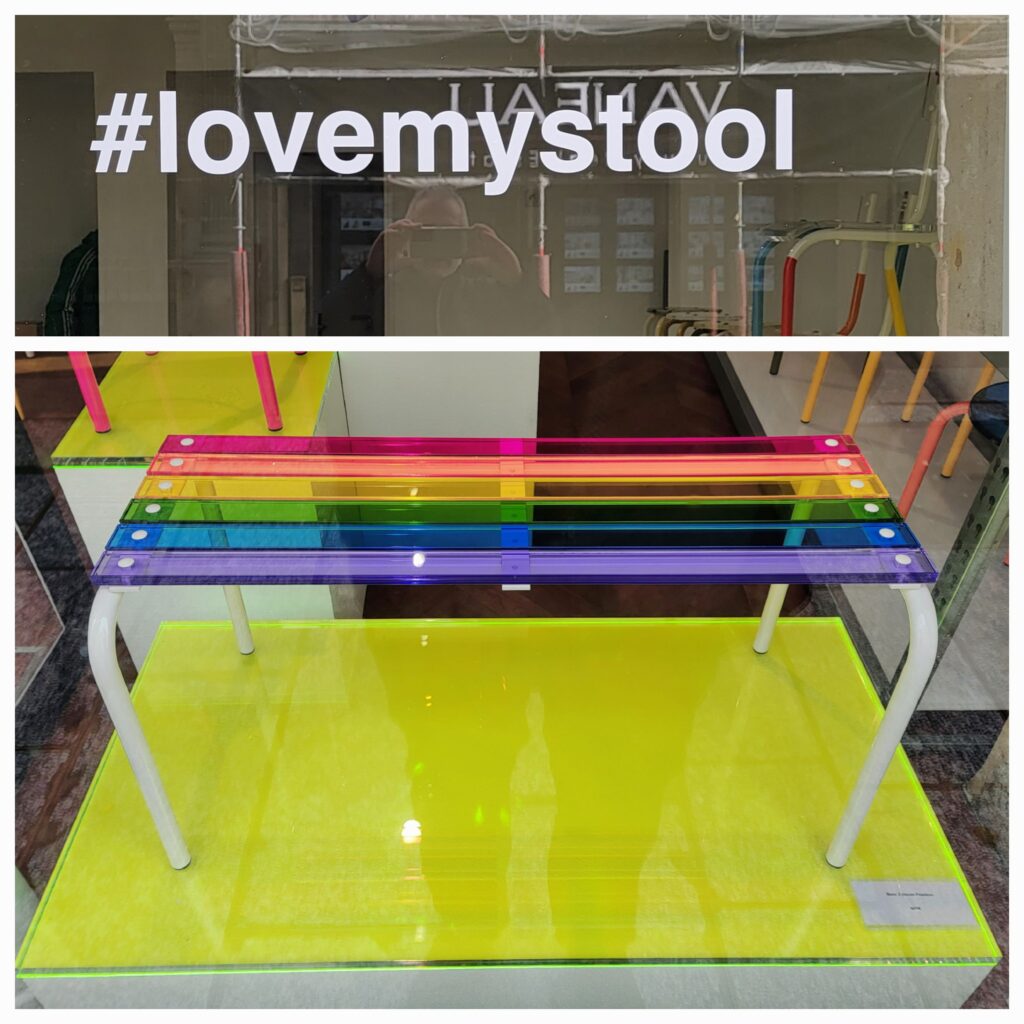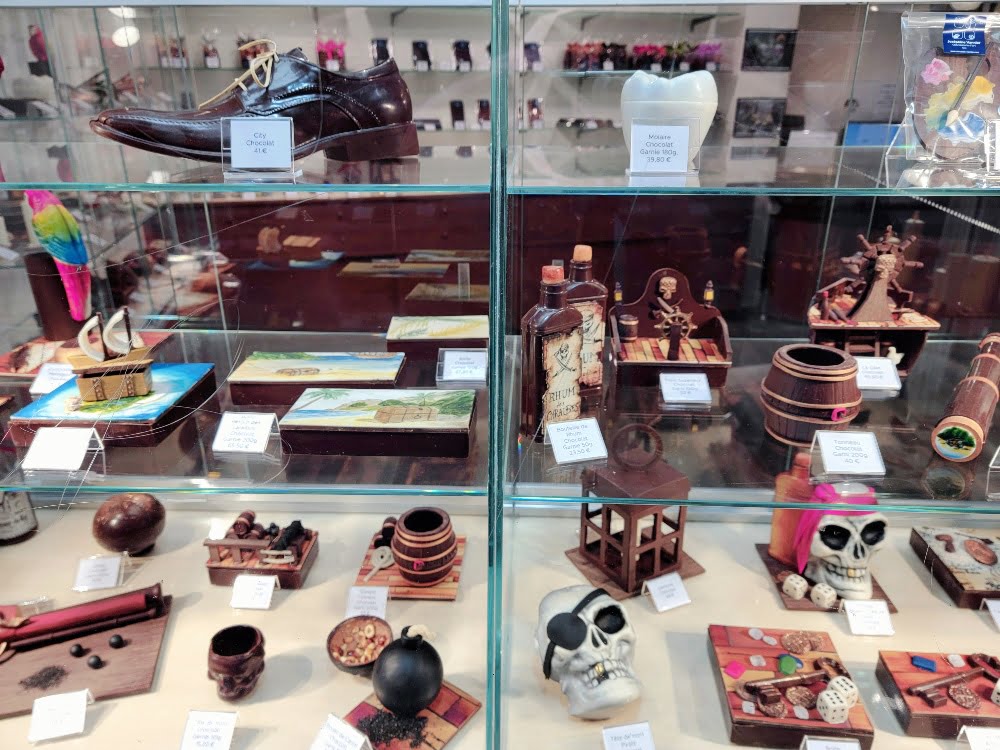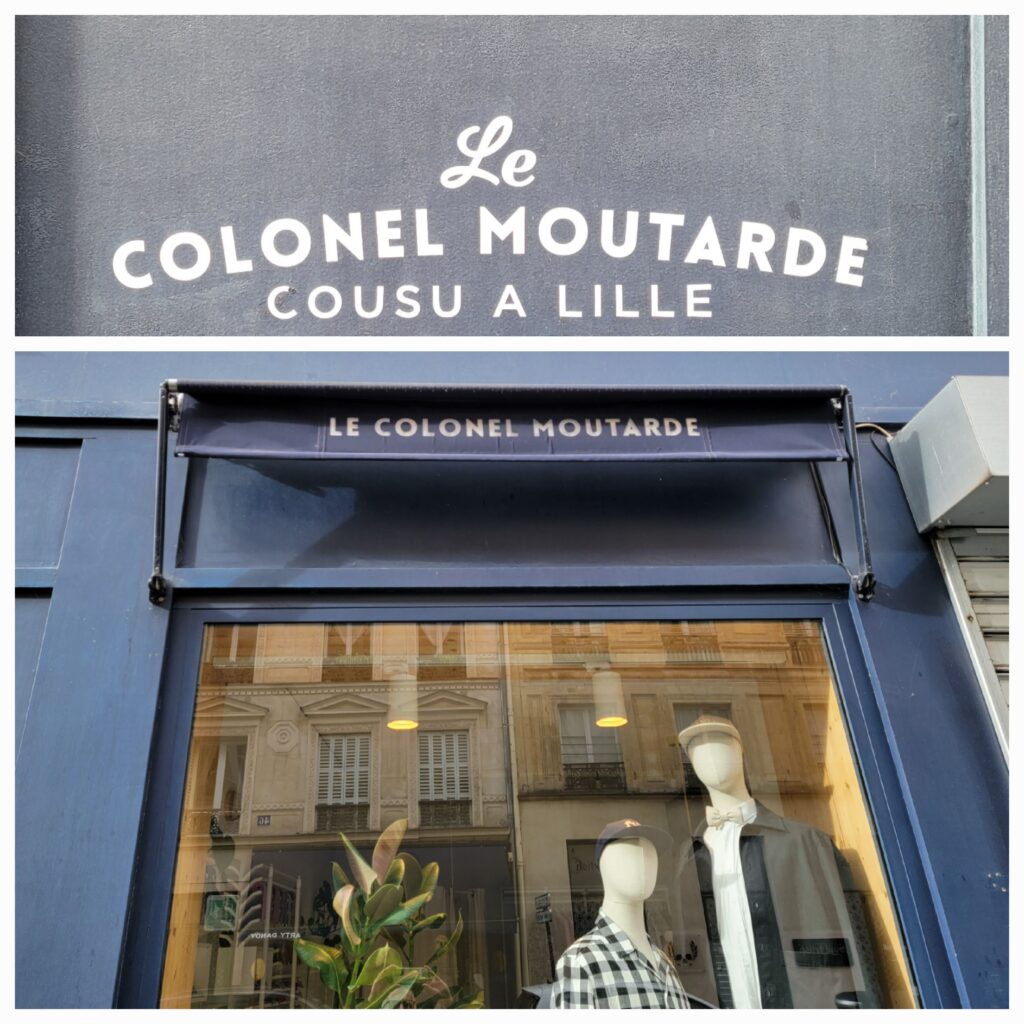 One great thing about the Place d V is the high-end galleries lining the circumference.  It's like a quick trip to a museum, no cost.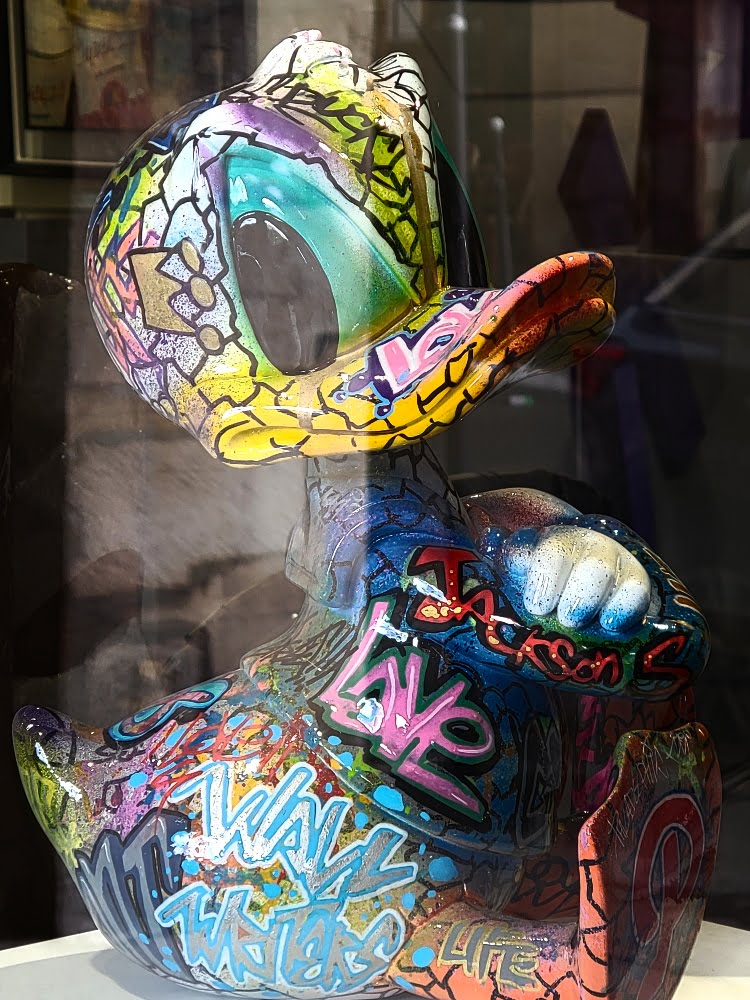 And look, a whole gallery with Buffet.  There is something both immediately appealing, engaging and deeply authentic about Buffet; but it's crossed with, say, a display salad bowl with giant teak servers and Chianti bottles being used for candlestick holders.  Buffet should have sketched tiki torches.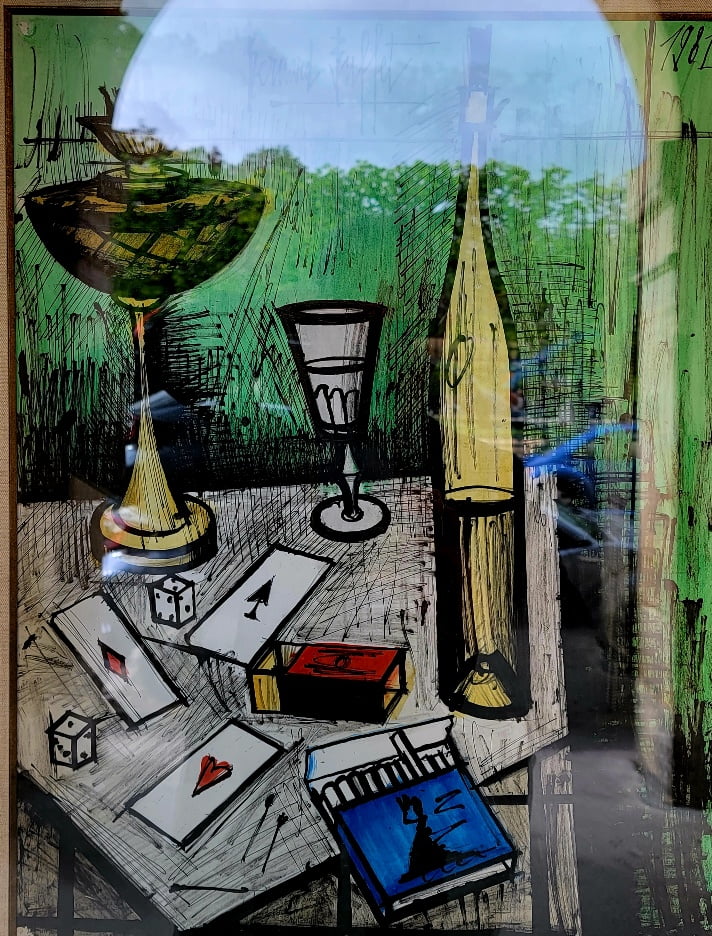 From the Marais I cut up to the top of the Canal St. Martin and walked that back to the hotel.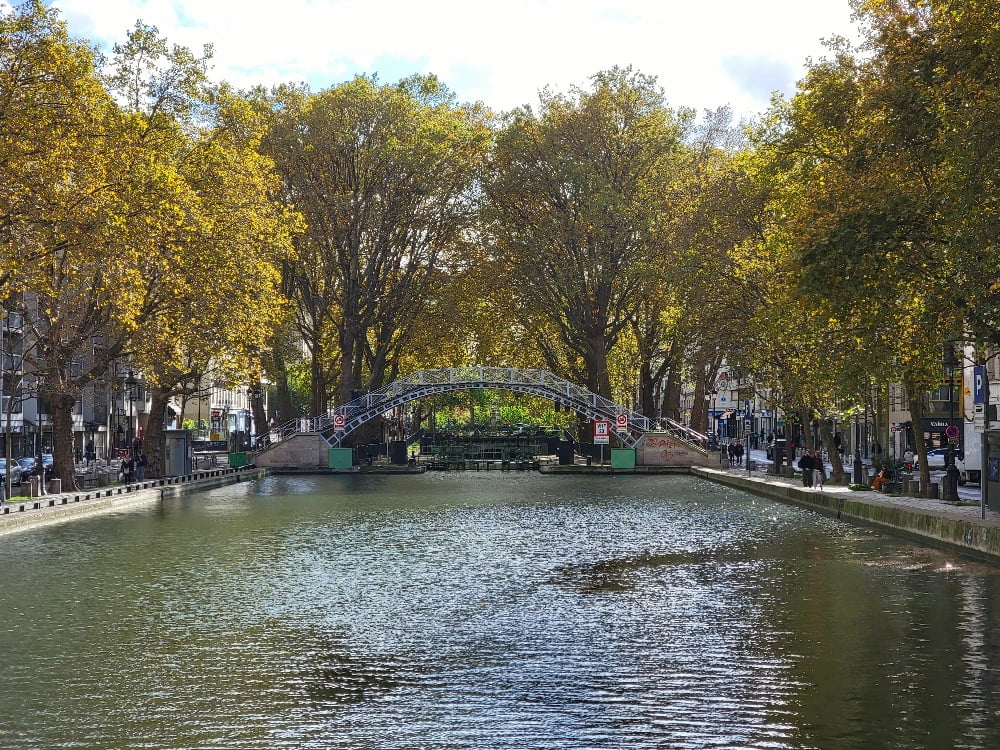 Uber mid-afternoon to Citizen M at CDG.  An hour.  Sunday mid-afternoon.  You simply can't take a shortcut to Charles de Gaulle.  (And no, the RER wasn't an option; for some reason it wasn't running, the alternative being an articulated bus from Opera Metro…) 
Citizen M: A hotel so cutting edge it has no entrance.  What did Tom Wolfe say about modern architecture?  You can never find the entrance, so invariably someone puts a piece of modern sculpture in front so you know; Wolfe called it the turd outside the front door.  No turd at Citizen M, just four walls and anybody's guess how to access.  Brought a sandwich with me for dinner–a significant drop (in butter) from the Parisian cuisine of the last three nights.