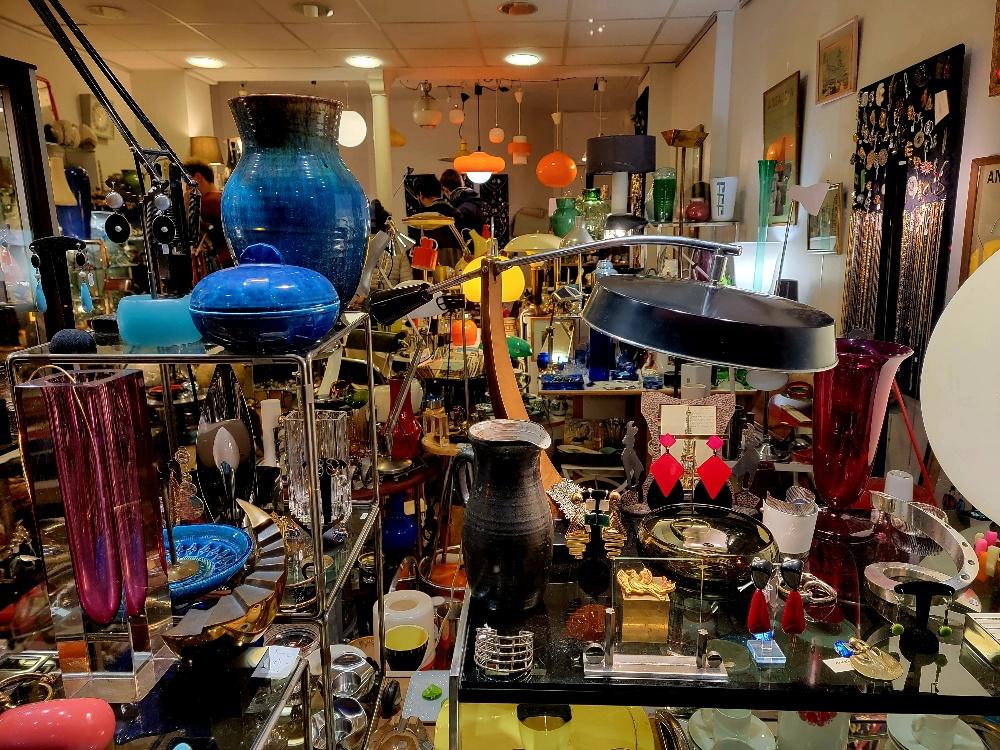 Or "uspekh" as they say in Sofia.
Saturday morning, before the tennis, was caustic; rain like Hollywood, in sheets. Then "torrential drizzle" then just flooding, puddles in the Metro, pools that overlapped the street and sidewalks. I ventured out, but it was a dog's breakfast, so I returned to the hotel and lounged.
As per almost every day there was a major emergency.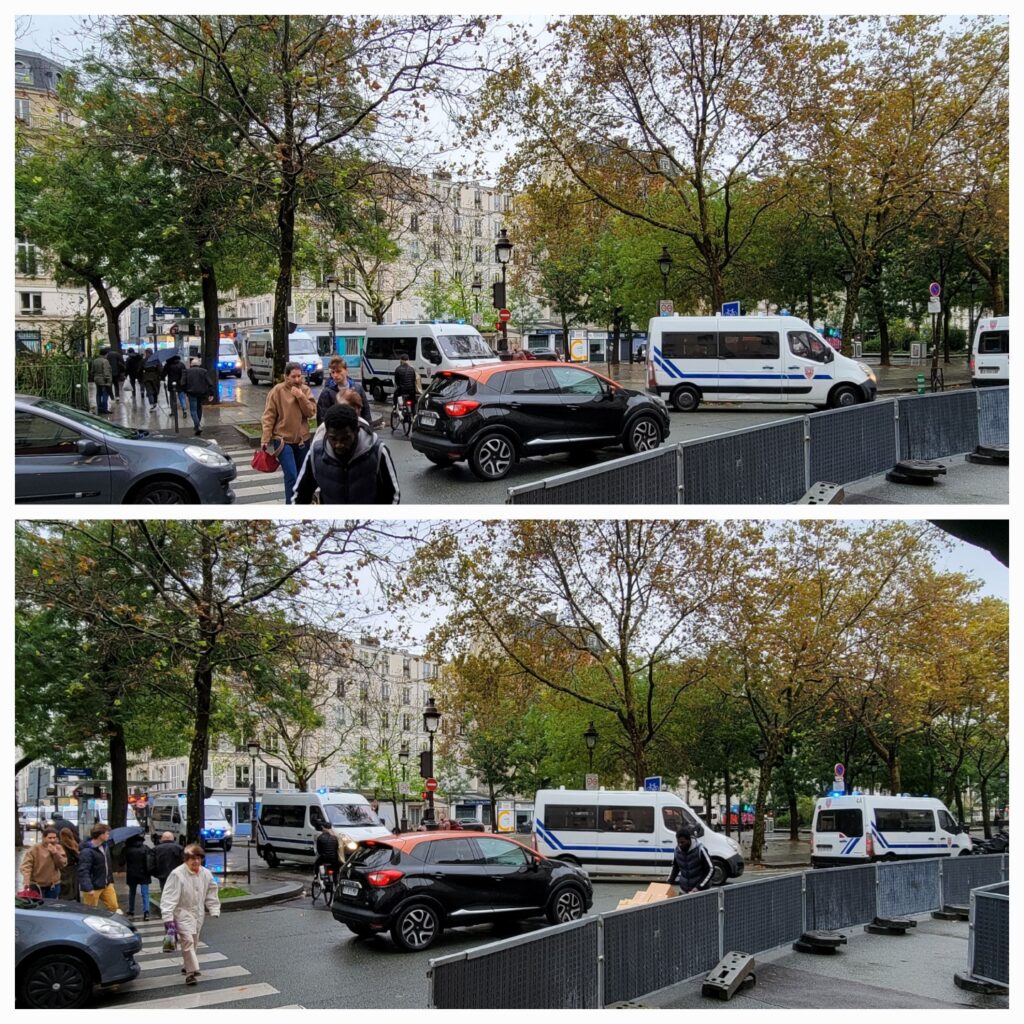 "911. What's your emergency?"
"I need a convoy of emergency vehicles."
"How many emergency vehicles do you need?"
"This is really an emergency convoy situation. I need at least 14."
"We can send 11."
"That will have to do."
Come midday, time for tennis, and wouldn't you know blue sky.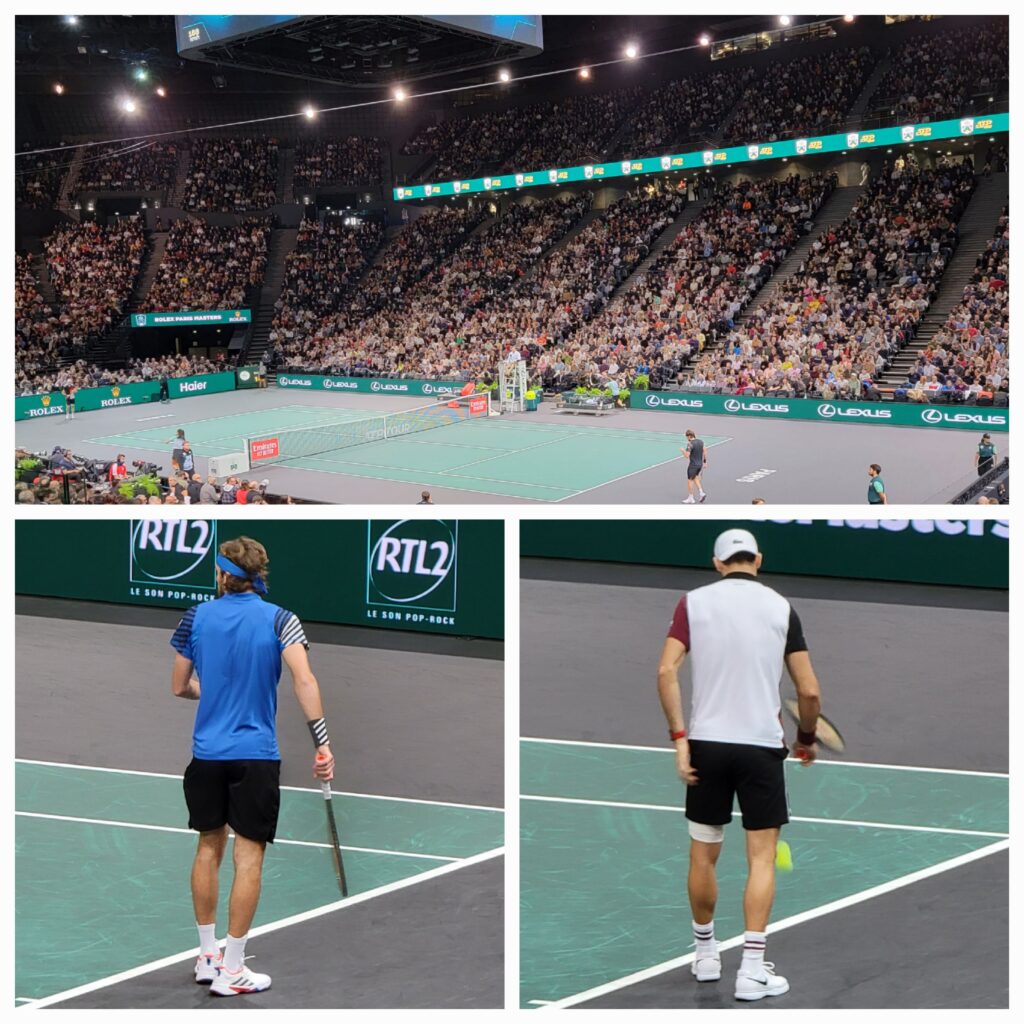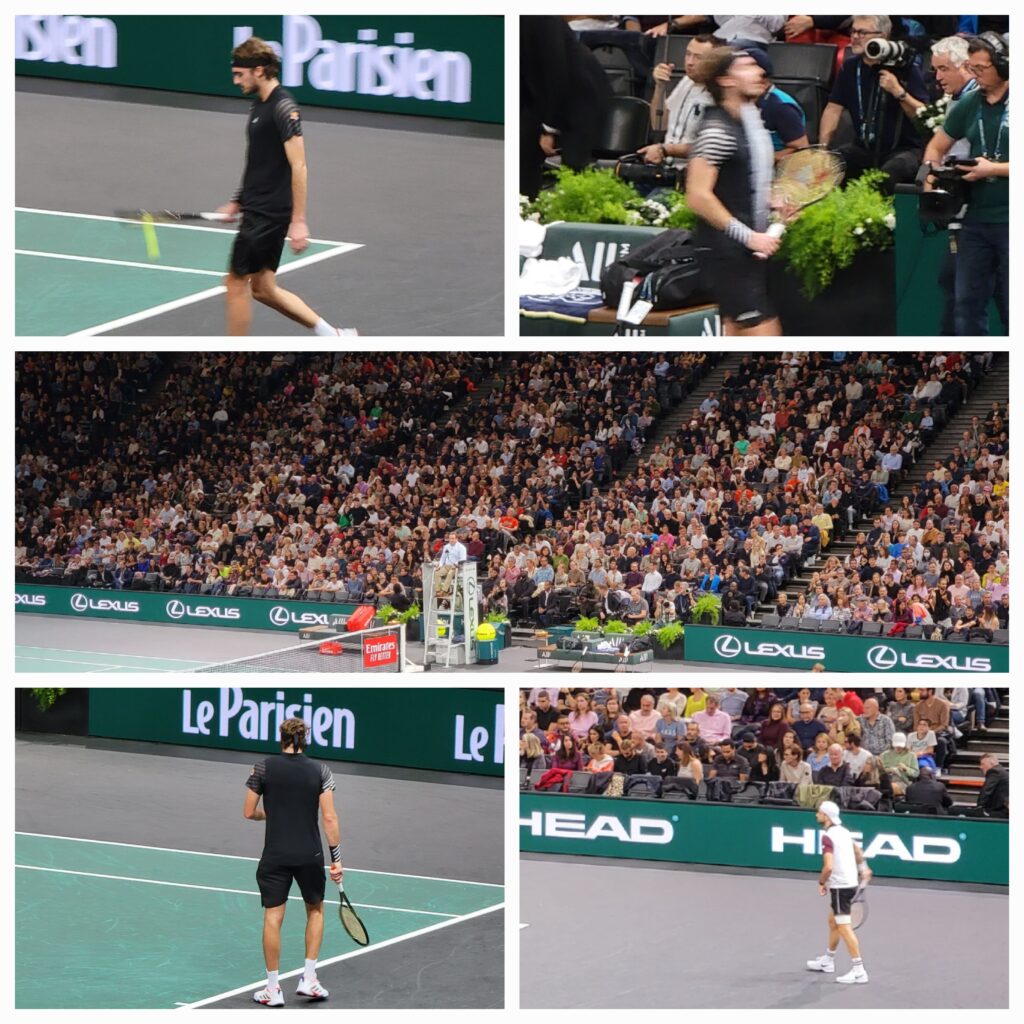 The first semifinal was Tsitsipas vs. Dimitrov. I called it two sets Tsitsipas; in an hour. Wrong. It went three sets, nearly three hours, Dimitrov winning out. The calibre of play was exceedingly high, a huge amount of fun to watch; probably the best live tennis I've seen since the Oz Open in 2018. Still: I stand by yesterday's remark that Dimitrov can't win the tournament.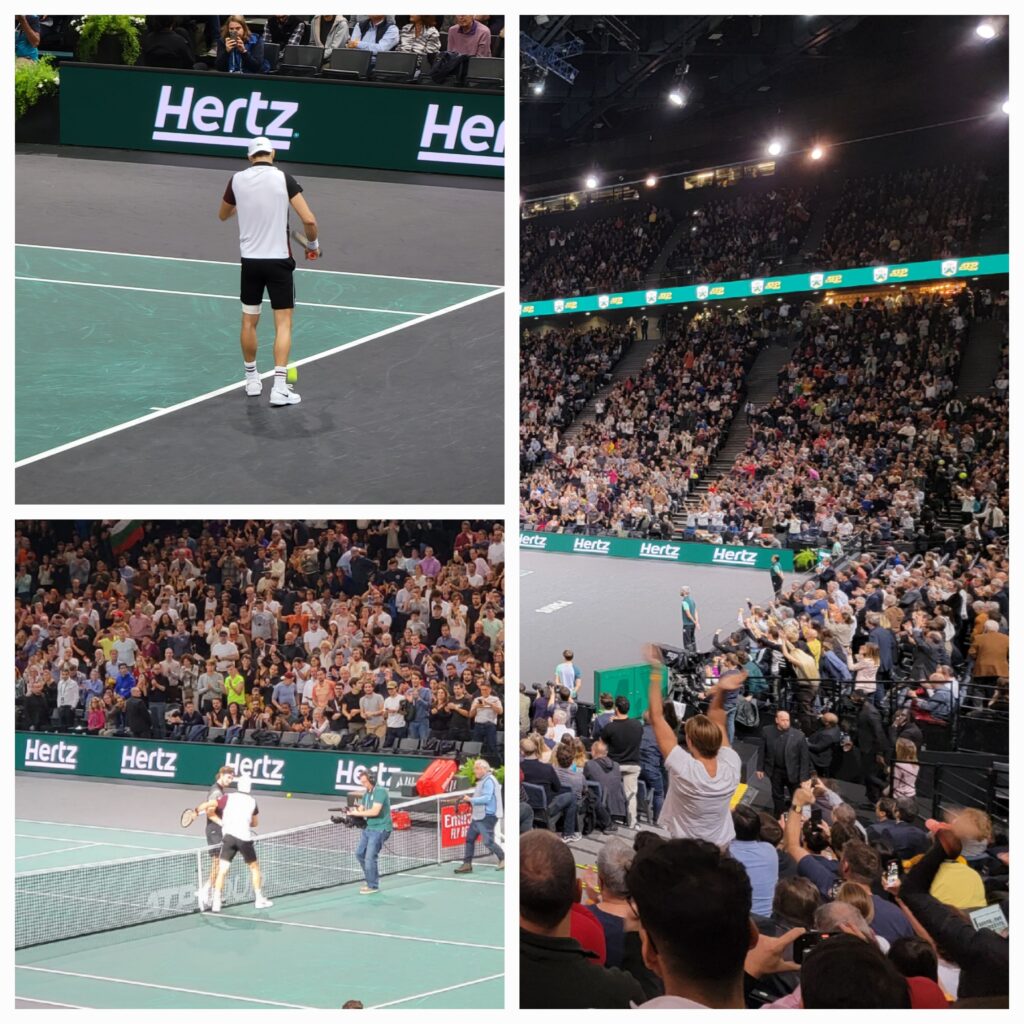 En route home I took the subway past the hotel and walked back from Republique.  Paris is sort of an 11 AM to 9 PM type of town, and 530 PM is a mad dash of finishing at the coiffure before drinks before dinner before the rest of the night.
It was dusk at Republique, with a lovely late afternoon light falling across the Rue de la Folie-Mericourt as I wandered back to the room.
Next to the hotel is a puzzle shop.  Just puzzles.  I mean in Paris if you can have a clown shop you must be able to have a puzzle shop.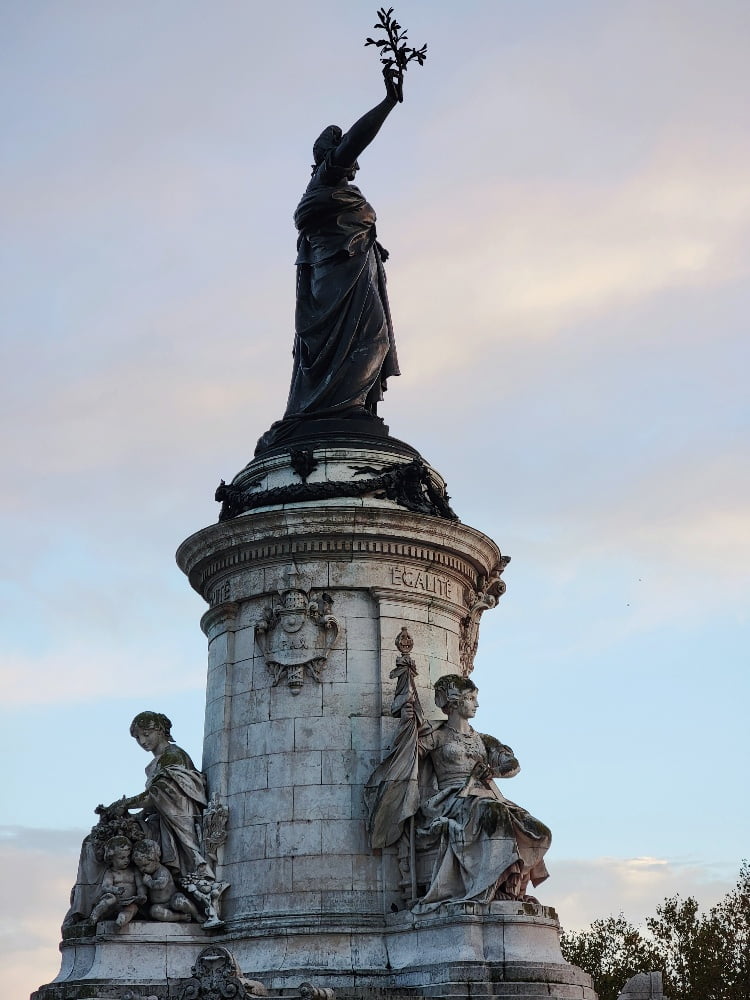 For dinner I headed up to the 9th to an "institution" called Braisenville.  It's a small bistro sitting just shy of Montmartre.  As per the last two nights, the food was especially good.
To start, a whipped potato over a mushroom walnut pesto concoction; then gyoza stuffed with celeriac, caramelized in the pan, and served atop a sauce made from aji amarilla (a yellow Peruvian pepper which is spicy tangy but not spicy hot); third, an awesome medium rare Angus on a chimichurri alongside grilled vegetables with a touch of Chinese five spice.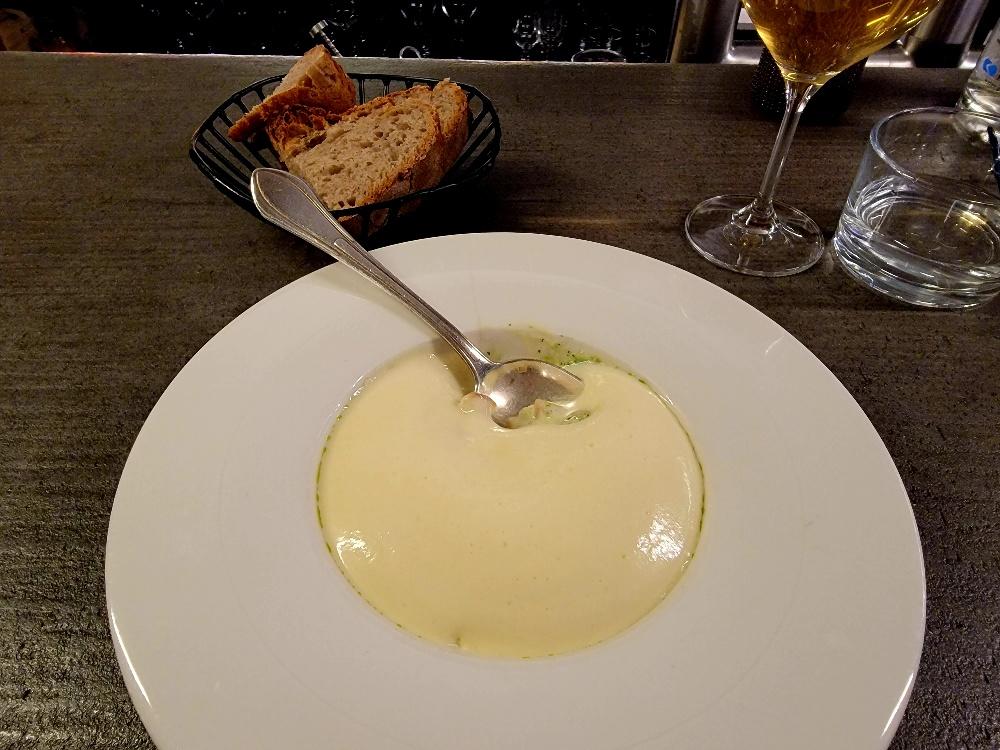 The neighbourhood walk back passed by myriad bijou boutiques.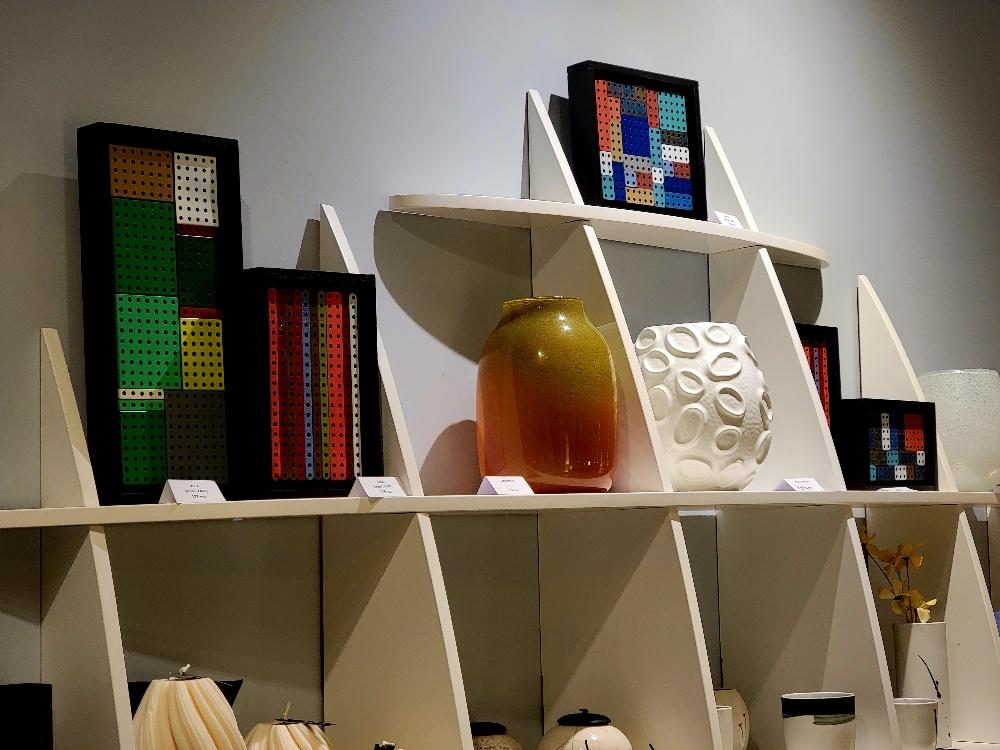 …and yet more bijoux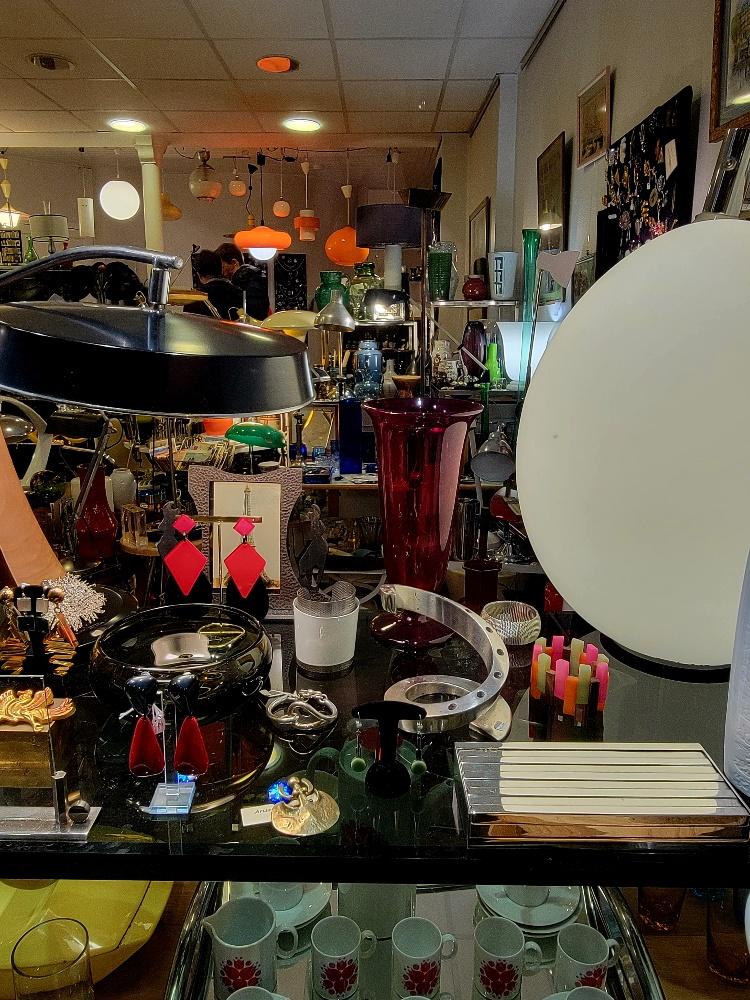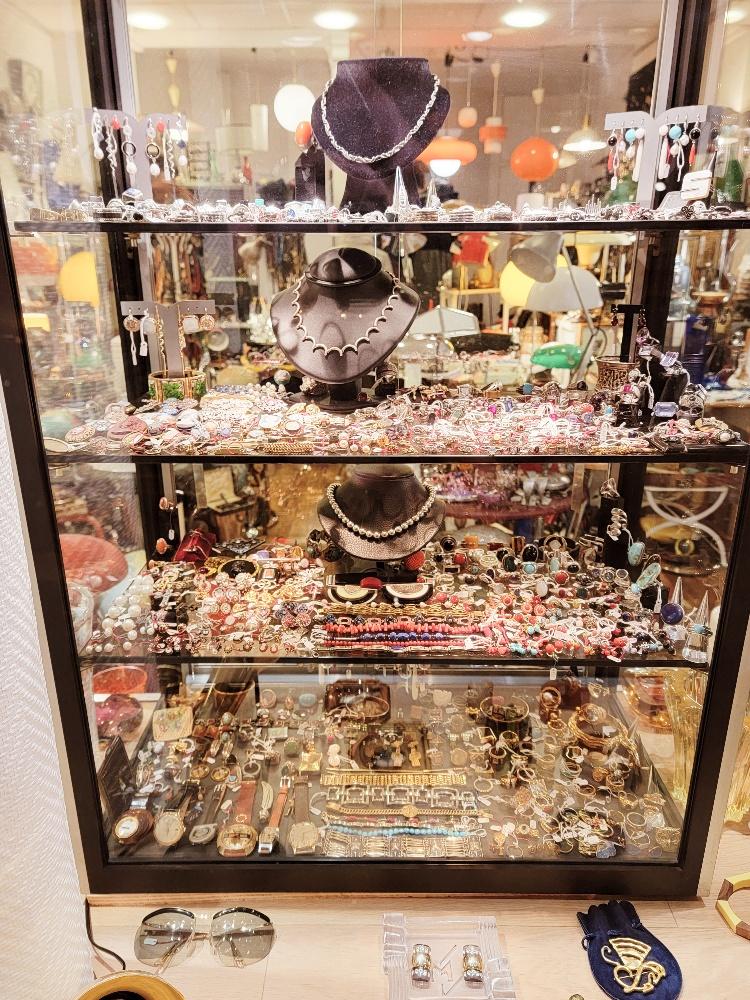 …and of course another emergency convoy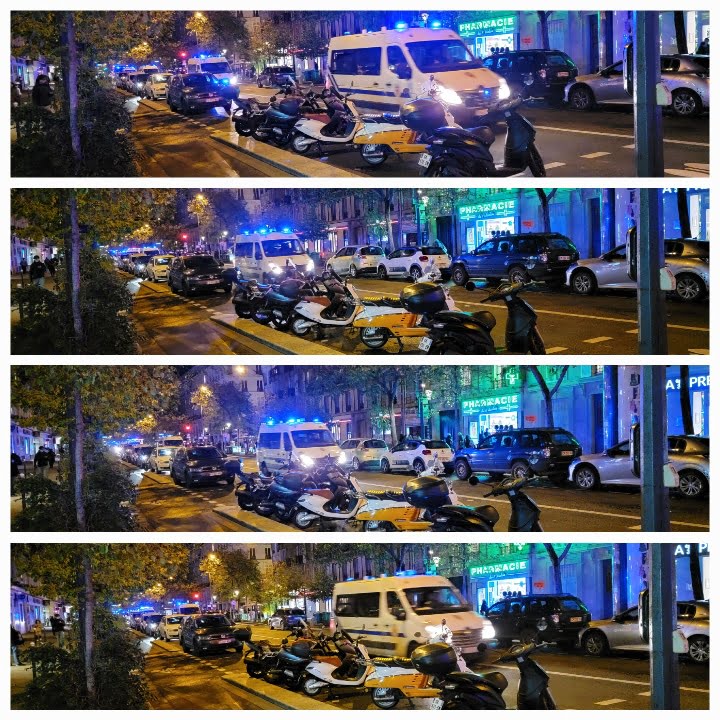 "Emergency, what's your emergency?"
"I need a convoy of emergency vehicles. Stat."
BBC weather said to expect rain at 9 PM.  As I hit Oberkampf, 8:55 PM, the rain began.  Get it together BBC!