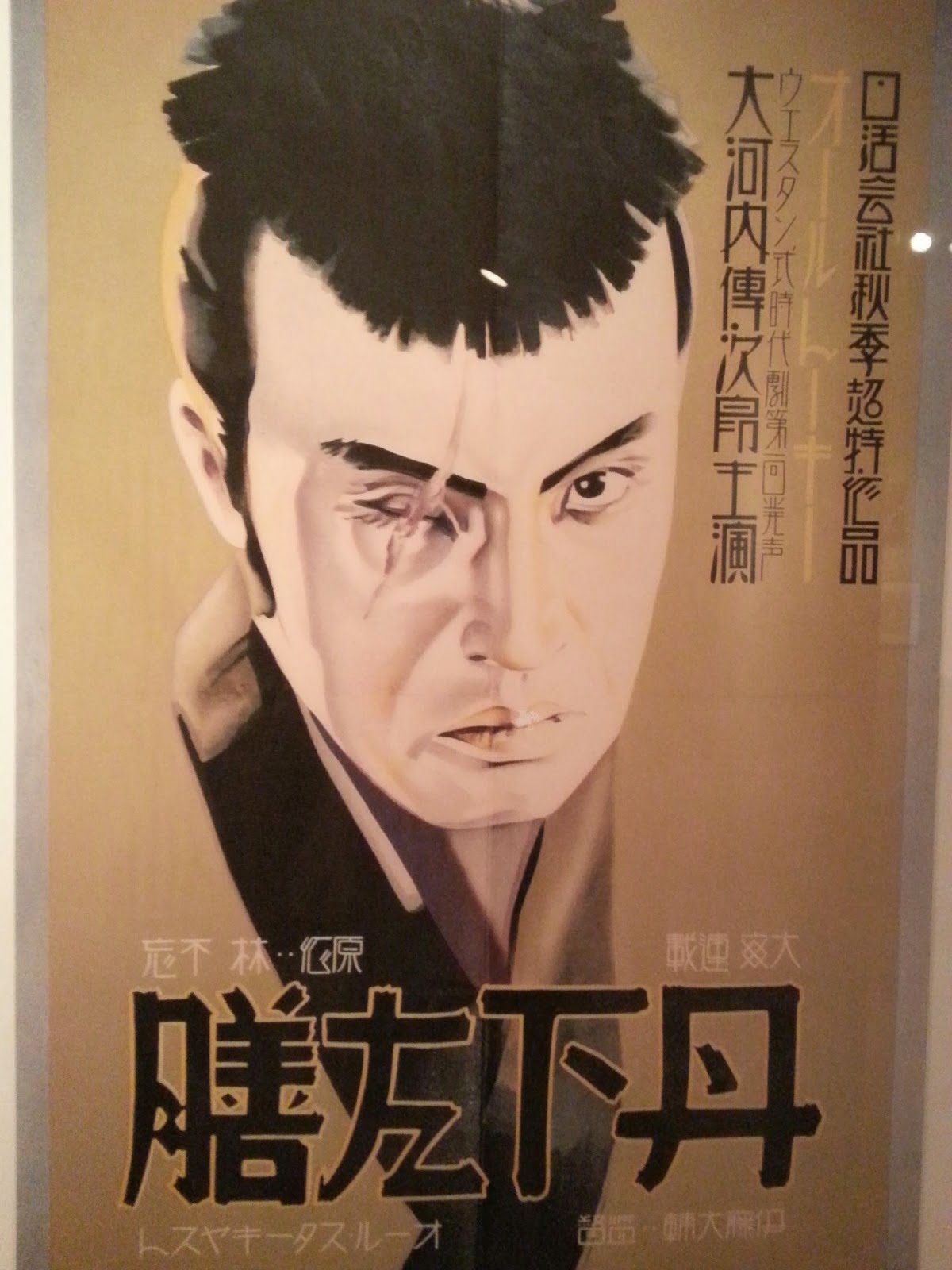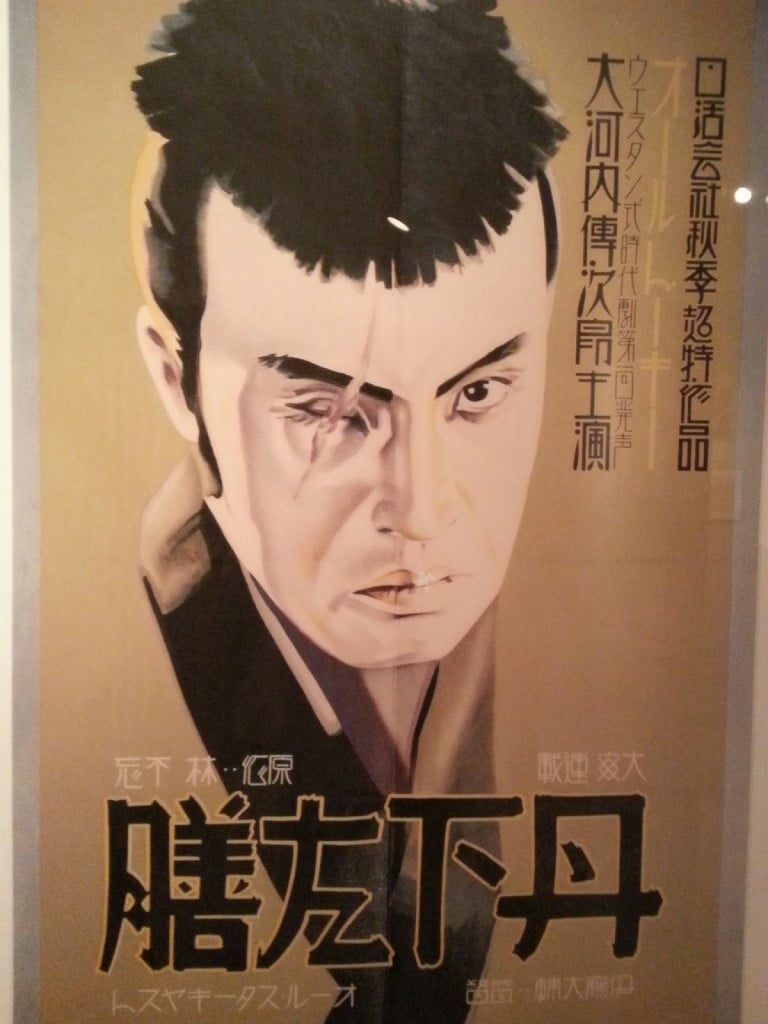 We did not have the Healthy Breakfast at $34, nor the
American Breakfast at $35.  After a bit
of lounging we went downstairs to Starbucks and had a reasonable facsimile for
$6.  Typhoon Nuri, which passed Japan,
was supposed to leave behind a minor squall of precip, so we winnowed down the
dozens of museums we haven't seen to a couple.Our Kamakura guide had recommended the Edo Museum in a neighbourhood
which would require some major navigation.
Instead, we walked about a click to the National Film Centre.  I had tried to get tickets to Studio Ghibli (the anime museum all about Spirited Away's animator, Myazaki, six weeks ago but they were sold out and non-Japanese have to buy tickets through their national tourist office and can't buy in Japan until arrival, at a Lawson convenience store no less, and as you can see this was a very formal Japanese way of doing things which was difficult to understand for foreigners. So we did something different but similar.)  The NFC is a very cool gallery with posters,
stills and footage from the birth of the Japanese film industry.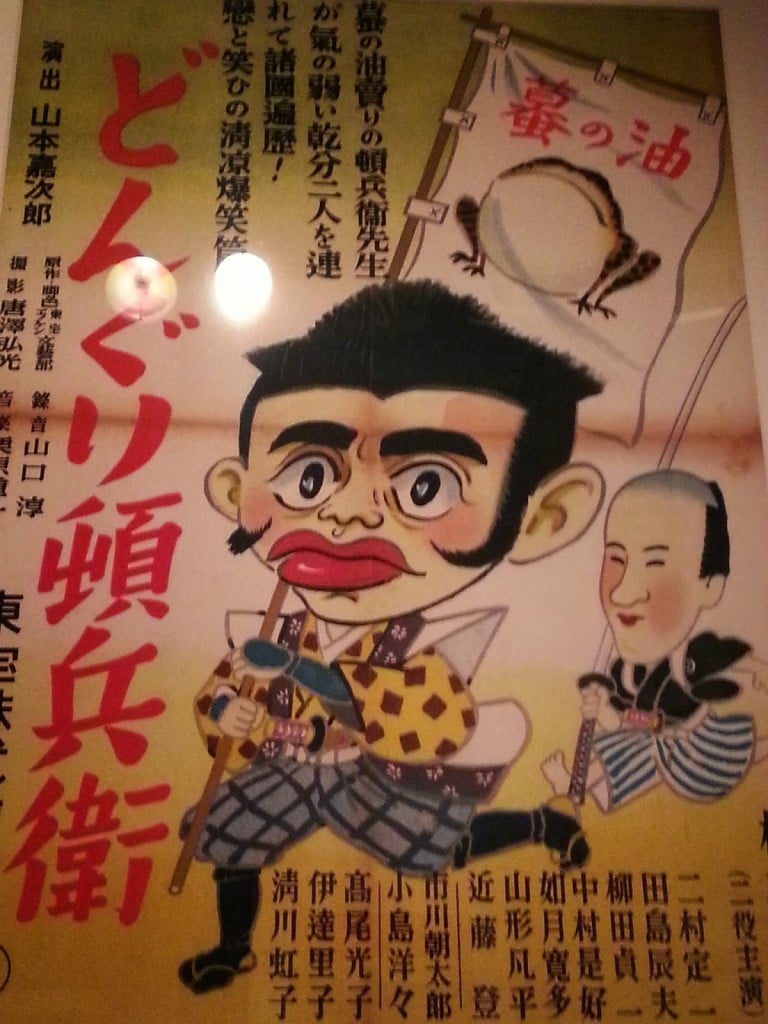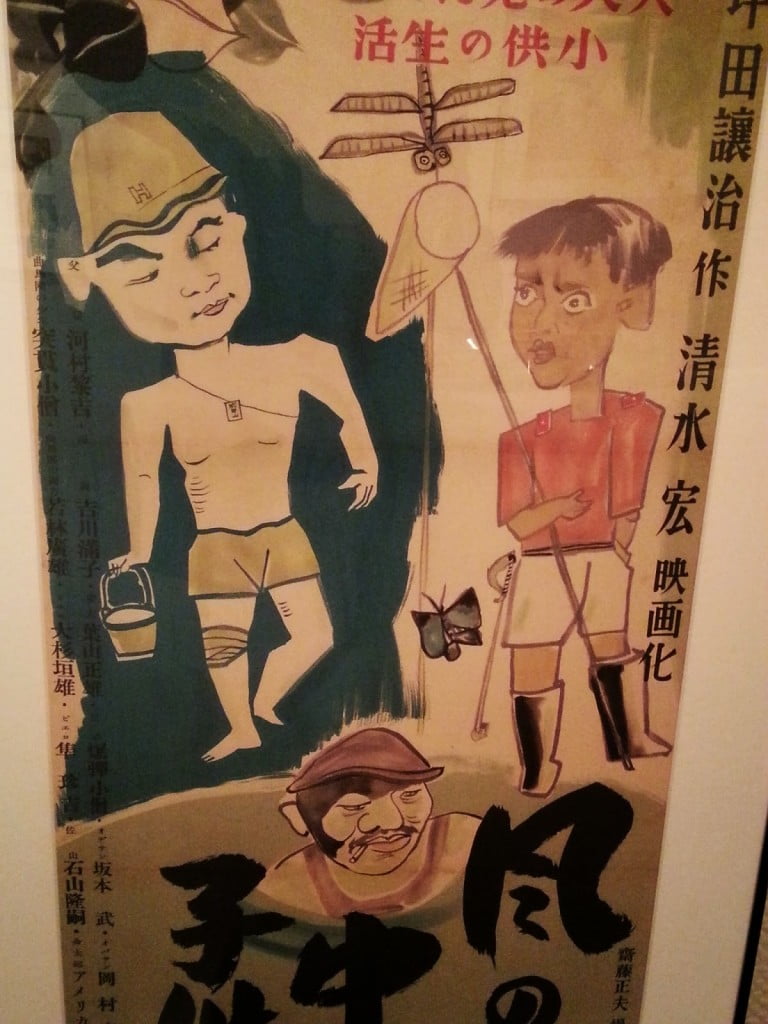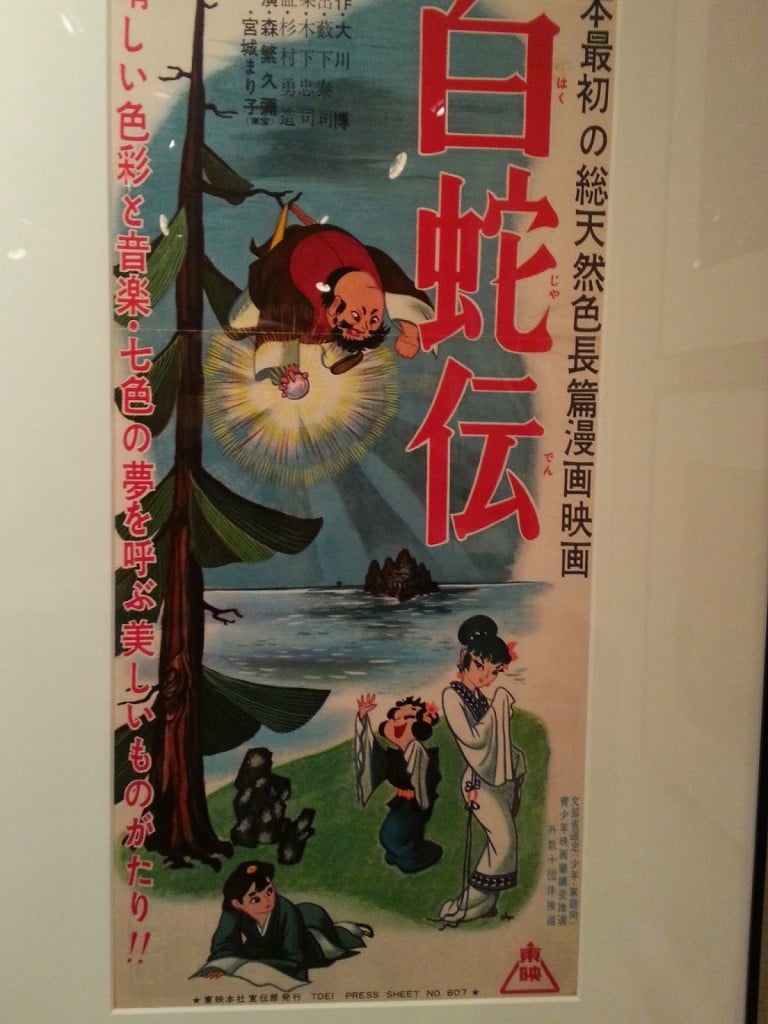 One curious thing about Japanese cinema, which sort of
explains both, say, Seven Samurai and The Woman in the Dunes, is that
originally (beginning in 1897) directors shot stories being
acted out on stage, which were for the most part highly theatrical samurai themed stories.  Then, of course, a
school of thought began to follow the American style of cinema, location shots, stories about people in villages and towns and ordinary lives, leading to
neorealism.  But during the early days of
silents they didn't just have subtitles and music.  They also had a man explaining the action and
voicing the characters.  He was called a
benshi, and some became as famous as the stars they were describing.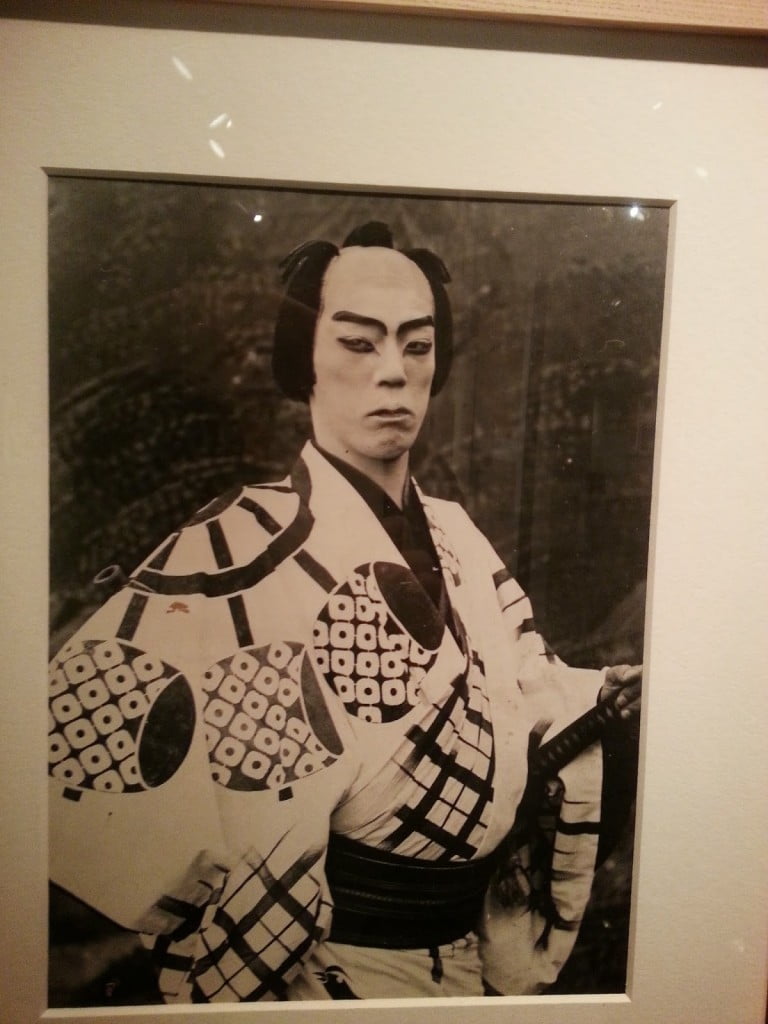 Shirogoro Sawamura.  171 film credits!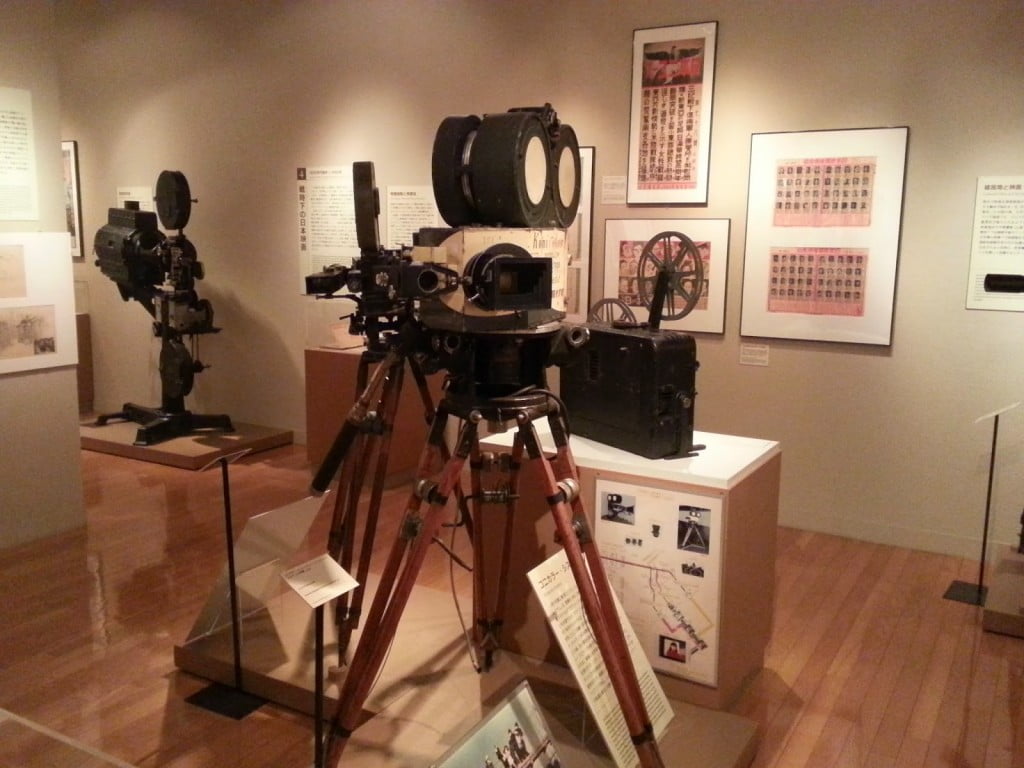 Antique Apparatus
In addition to the regular gallery there was a show on tour
from Paris about Jacques Demy, which was a wild juxtaposition to the Japanese galleries.  Demy fun fact: When he went to Hollywood in the 1960s he cast an unknown actor for Model Shop.  Guy called Harrison Ford.  Studio execs told Demy that Ford had no future in the business and forced him to re-cast.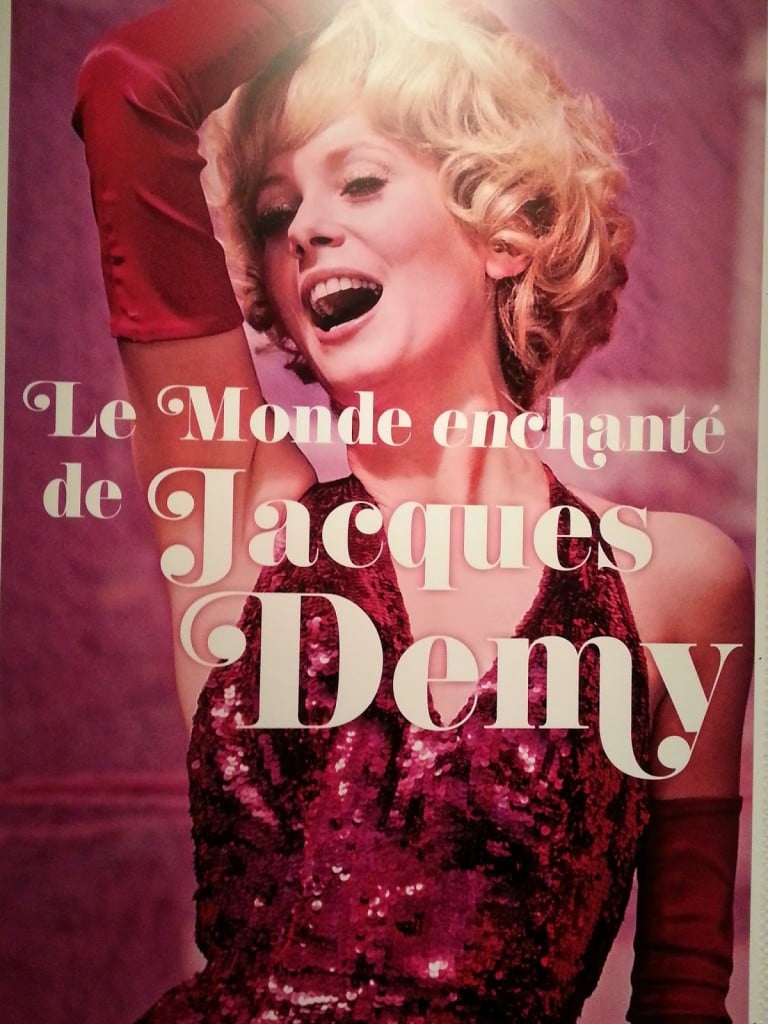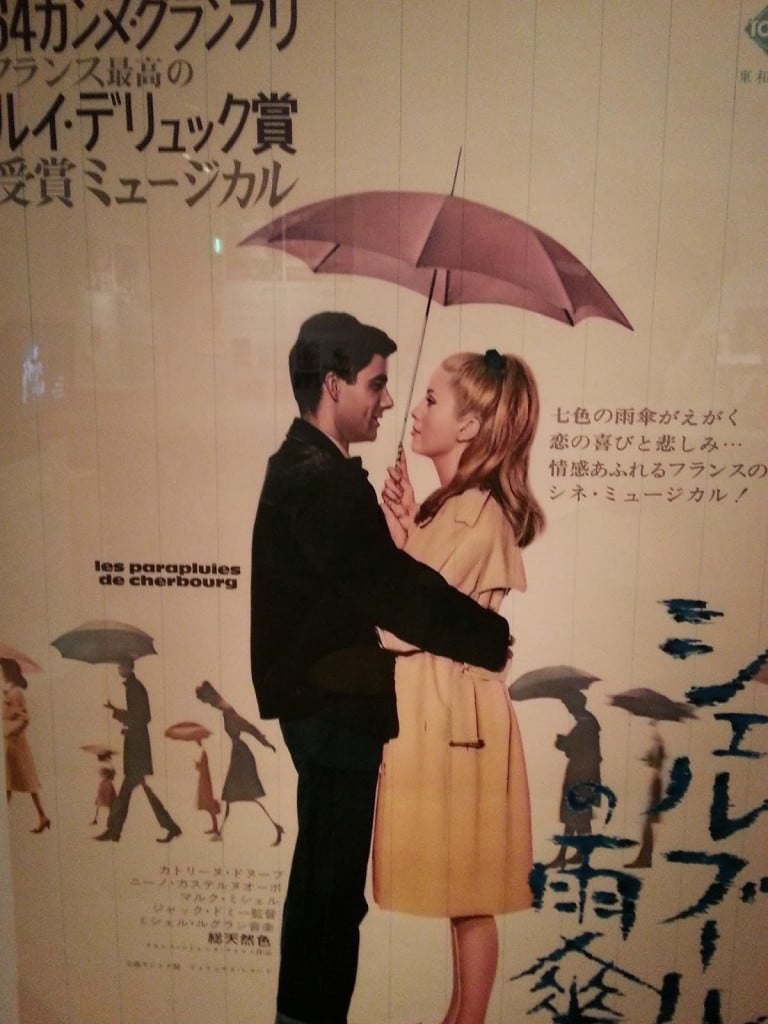 We were the only patrons there for an hour or so (and the
lights in each room, on a sensor, kept turning off).
On our way to the NFC we stumbled across the Pilot Pen
Museum.  The Pilot G Tech is the best pen
on the planet.  Period. (OK, the Faber
Castell micro is pretty good too.)
Anyway, we had to go in because they were featuring art by a woman who
does ink on paper with the G Tech.  Pen
Museum; who woulda thunk it? Following that we popped
by the Bridgestone Museum which had a de Kooning show but I didn't have the
pre-lunch attention span to give him his due.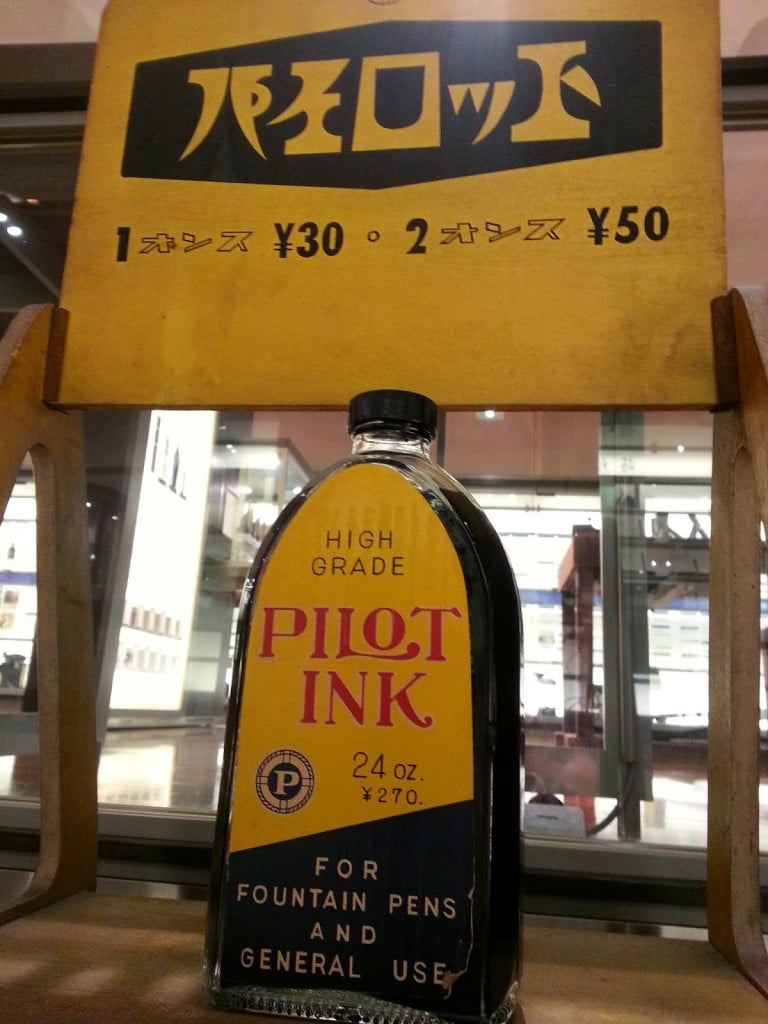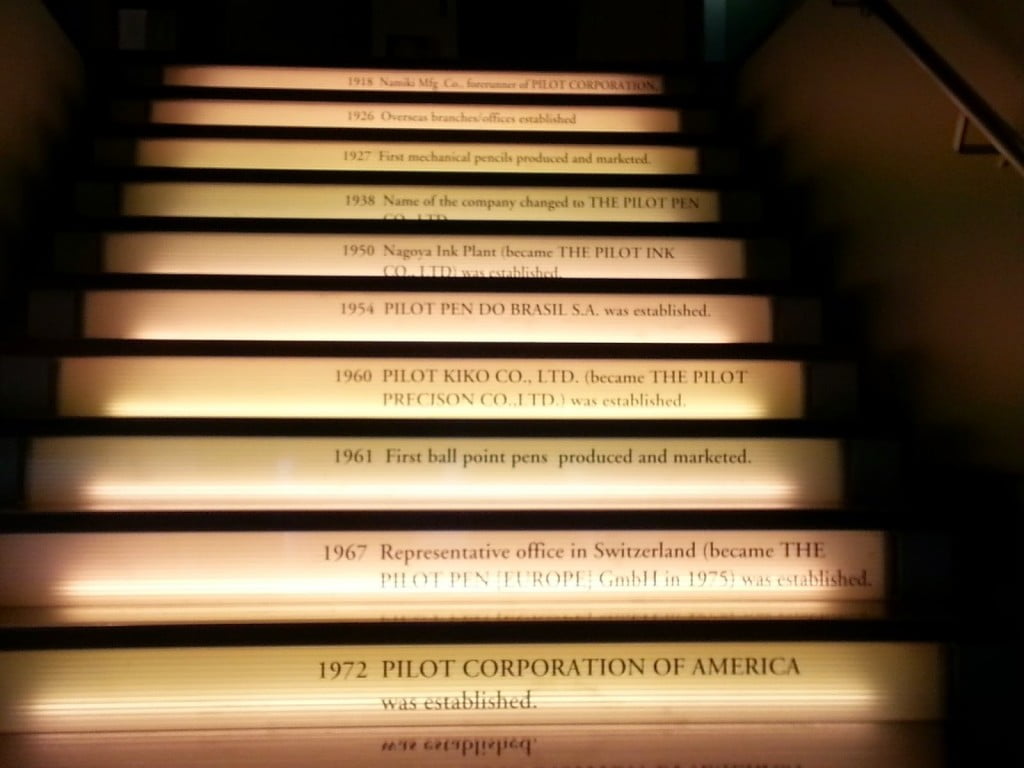 Lit stairs to the Pilot Pen Museum, each with a significant step in the advances of writing instruments!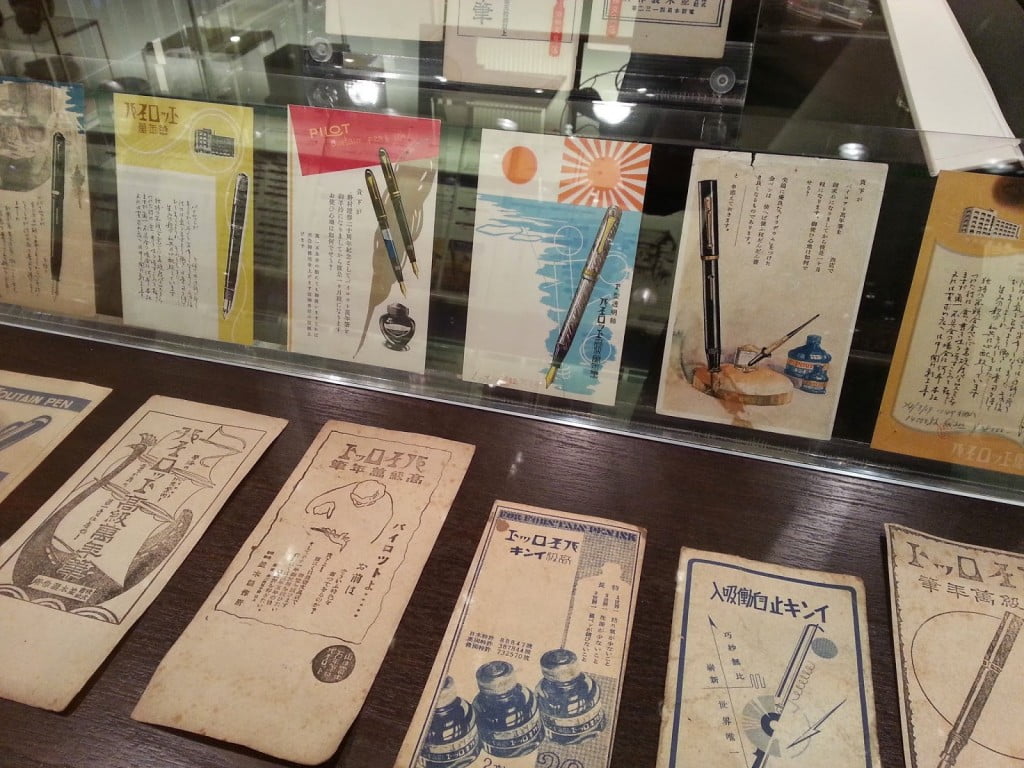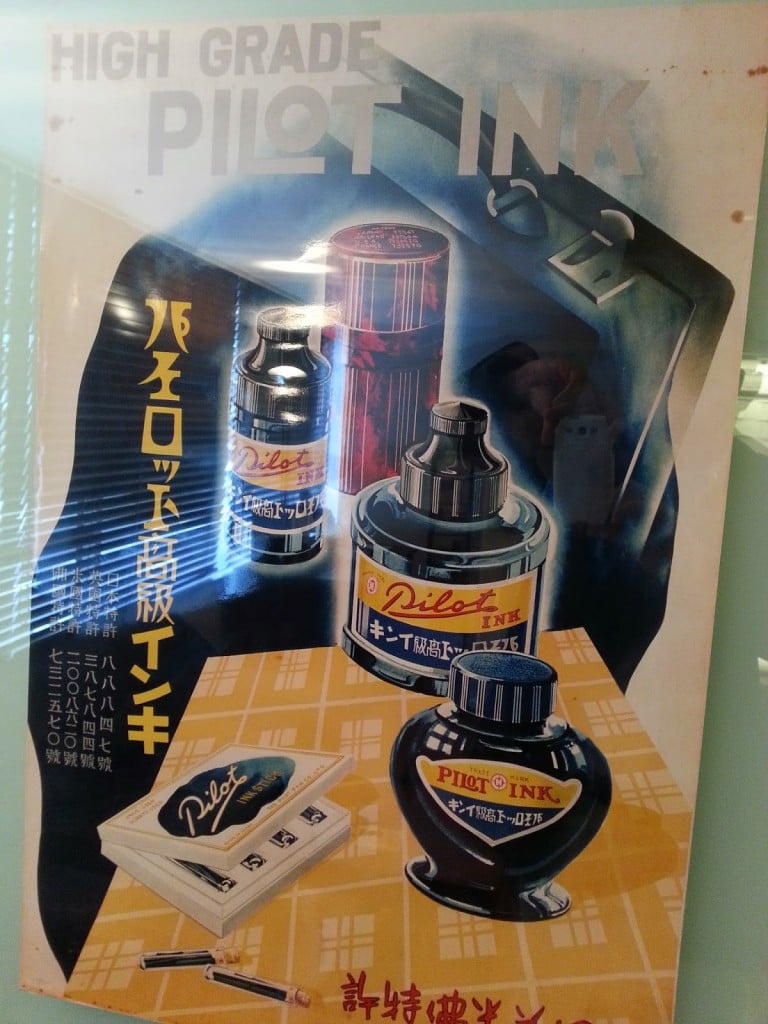 For all our efforts to stay dry it was in fact sunny and
mild.  Following our cultural morning we
took the subway to Roppongi, where the Mori Museum has a cutting edge gift shop
with over-priced tchotchkes.  Then we
went to the (relatively) new Jean Georges restaurant.  They do a super value five course prix fixe lunch menu if you've got the appetite, but we both did a starter and main and called it a
day.
Downstairs is a counter overlooking the galley kitchen,
upstairs tables.  Today everyone was
down.  We watched the prep (tweezers,
weigh scales, timing with military precision) and talked to the expat US chef
about working for JG (long shifts too, 2.5 hour lunch, a two hour break, then another
five hours for dinner).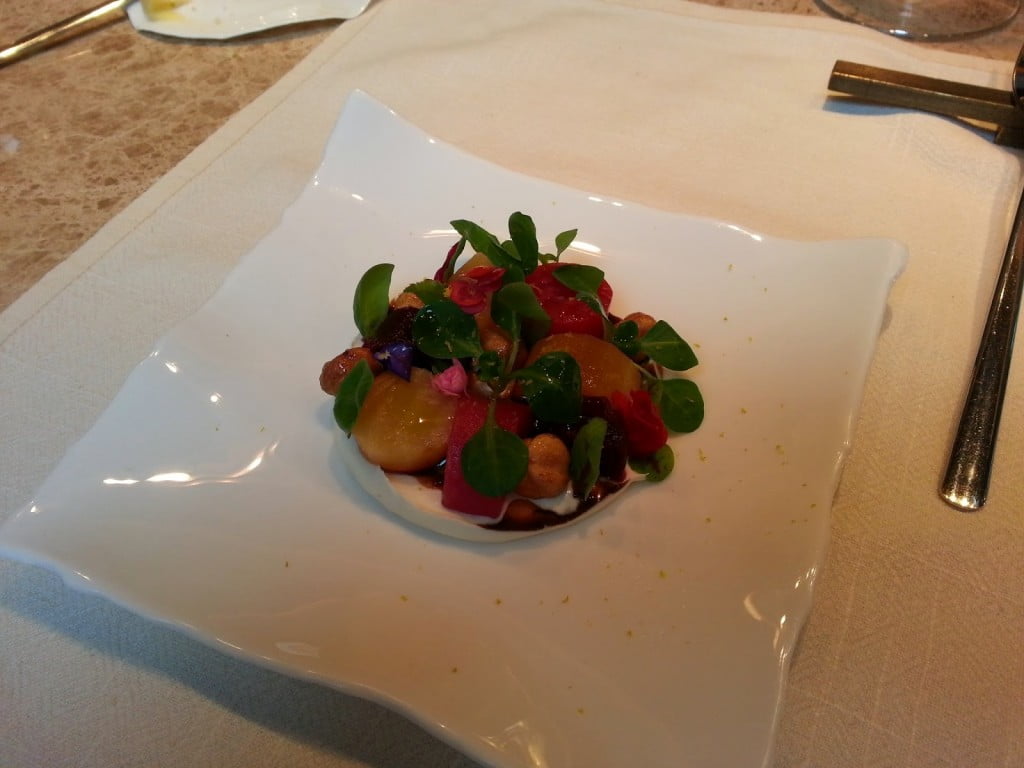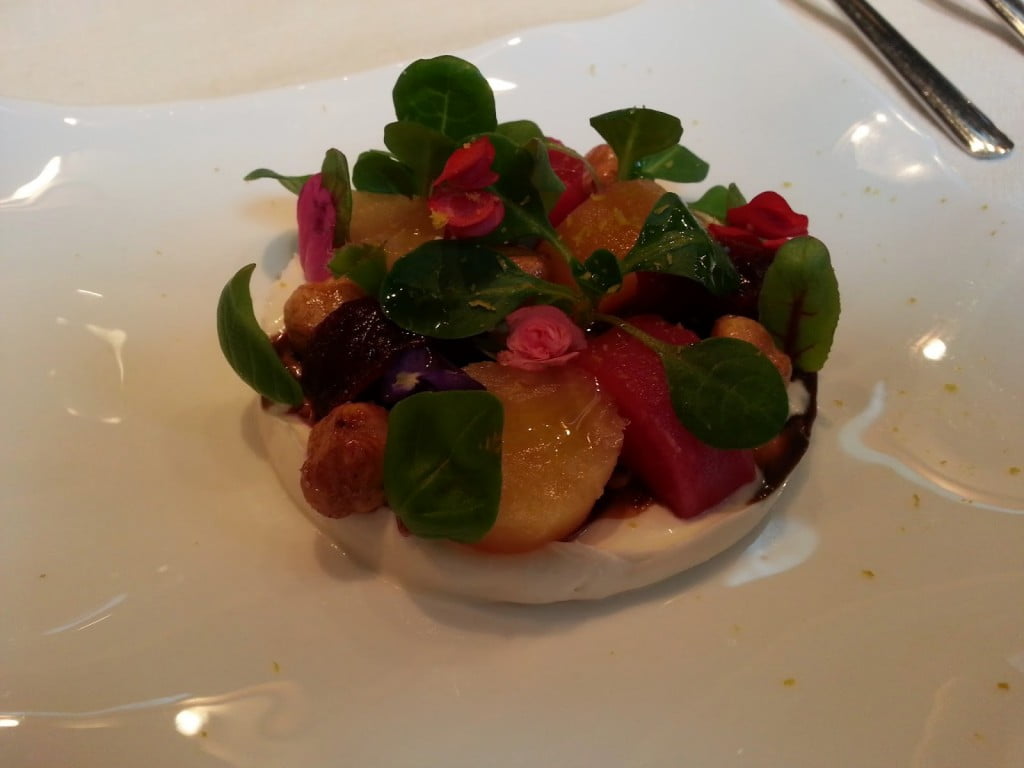 Beets, micro greens, flowers, filberts, on full fat yogurt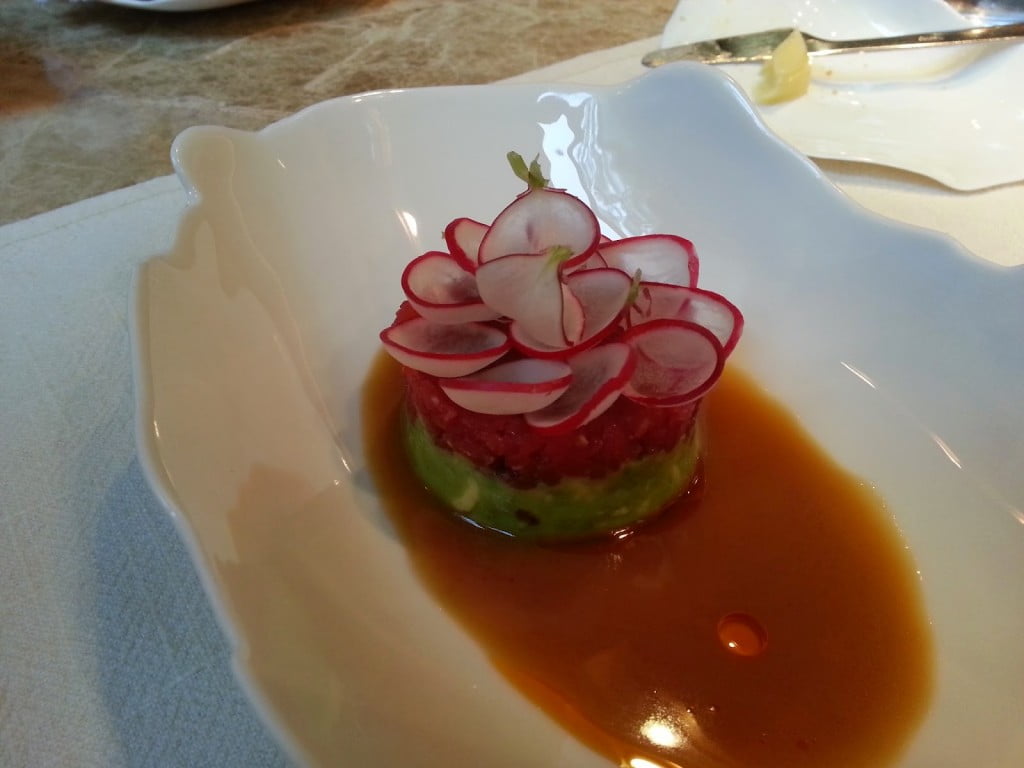 Precision placed radishes on tuna tartare on avocado with a complementary sauce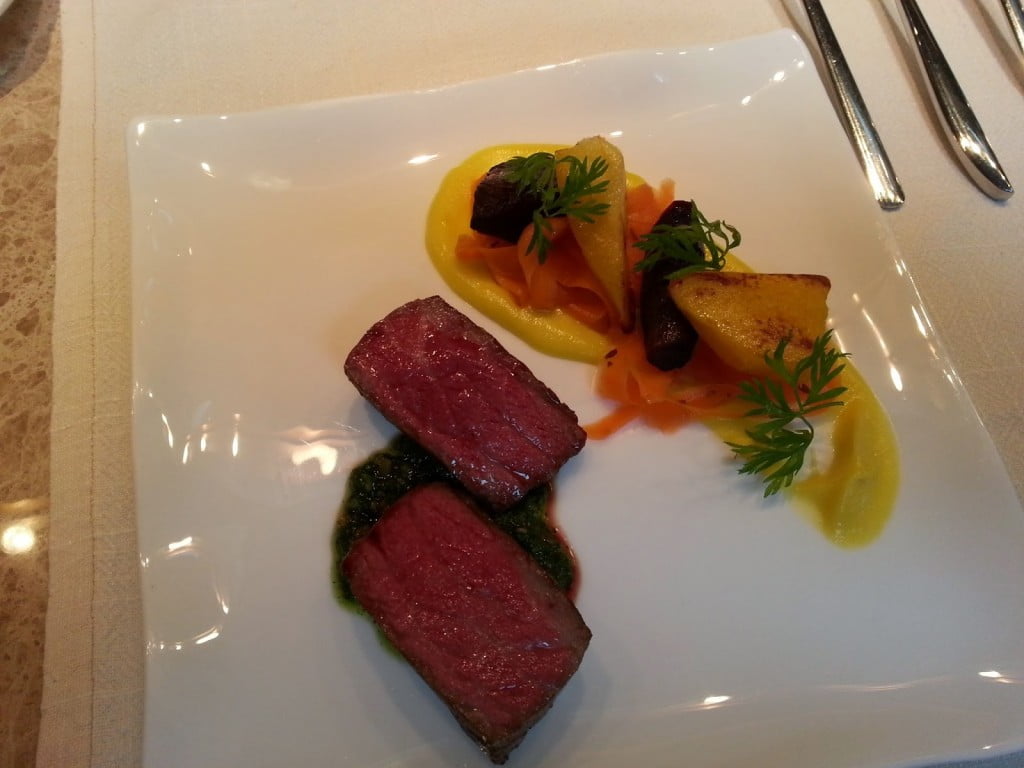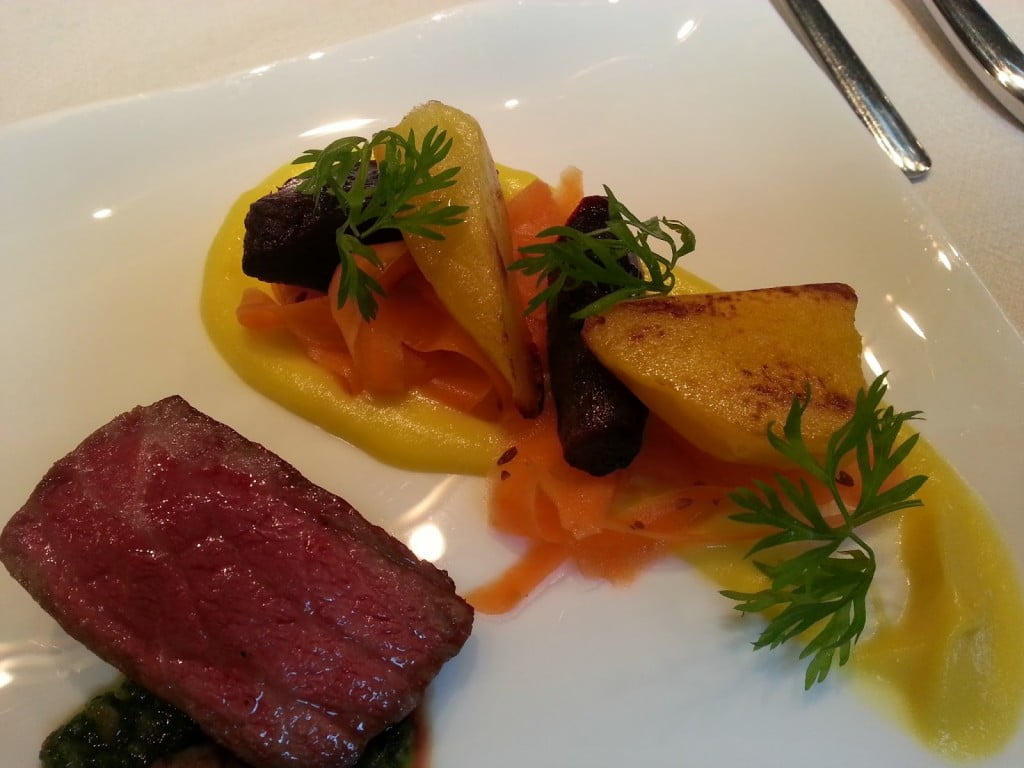 Hida Beef (like Wagyu) on jalapeno sauce with roast vegetables on a carrot cumin puree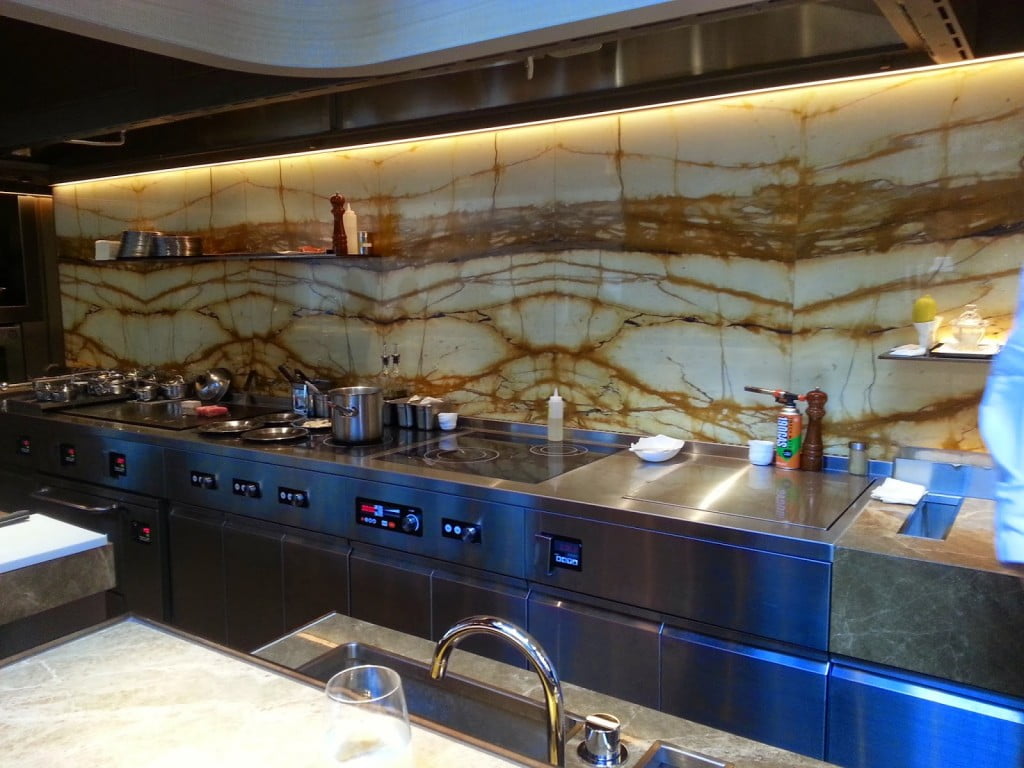 That's actually the kitchen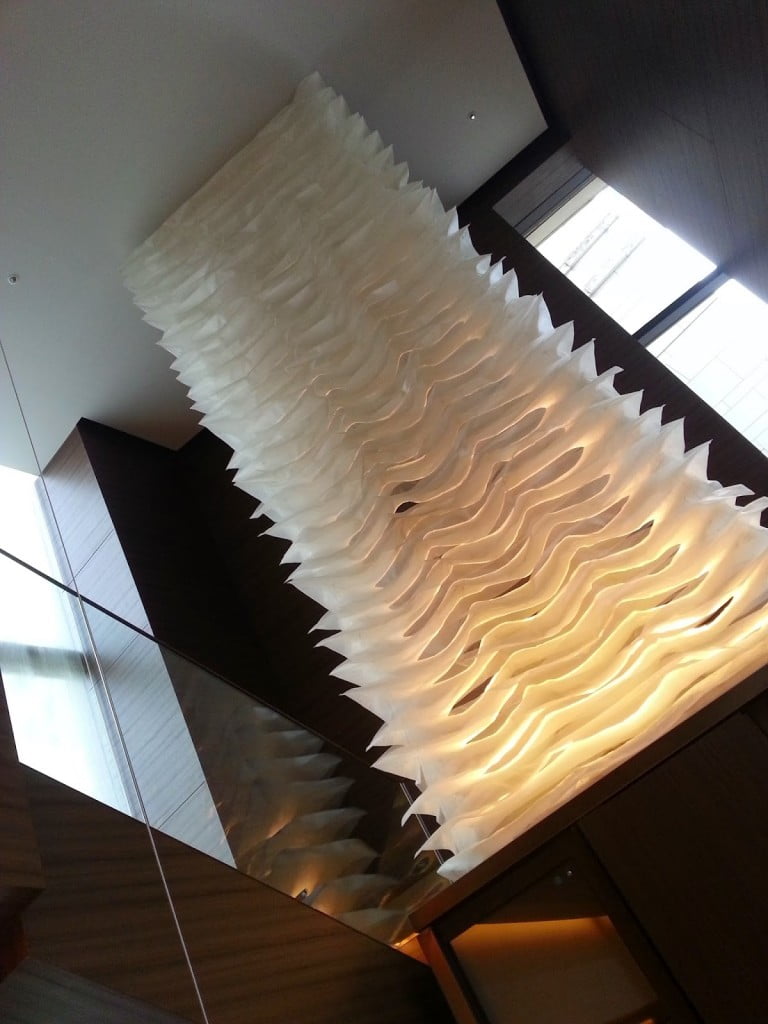 Stairwell decor
After lunch we returned to the hotel for a swim (what a
great pool; 20 meters long), plus a sauna.
If you're not a guest you can join with a payment of $5k, and $4200 a
year.  Huh.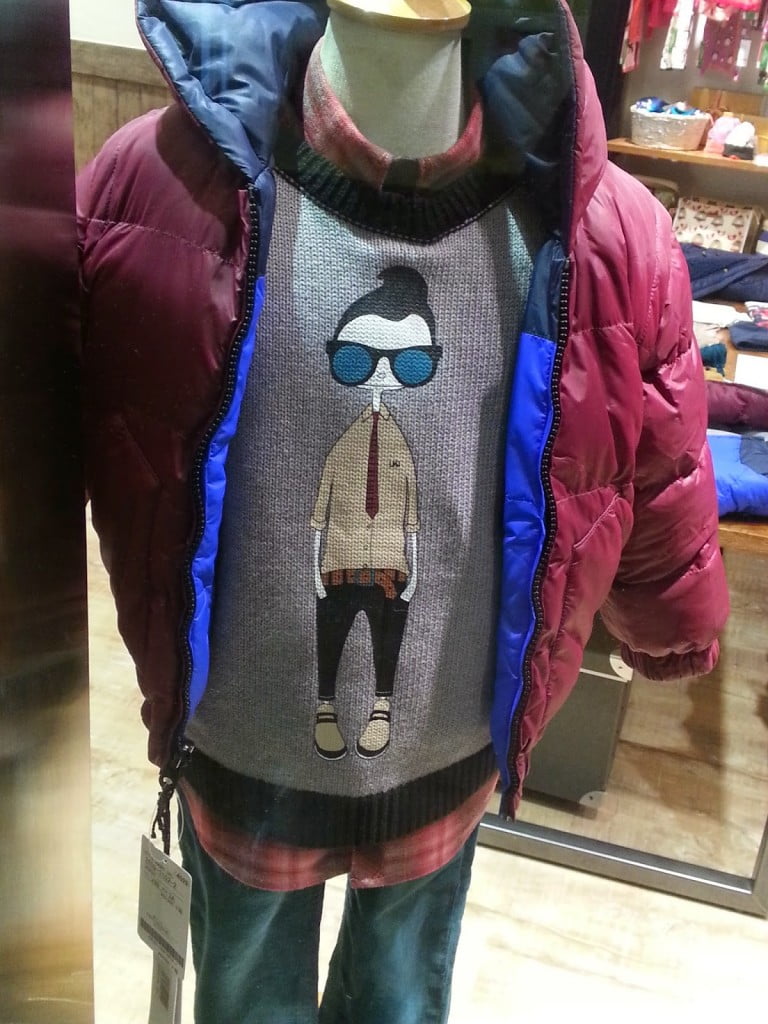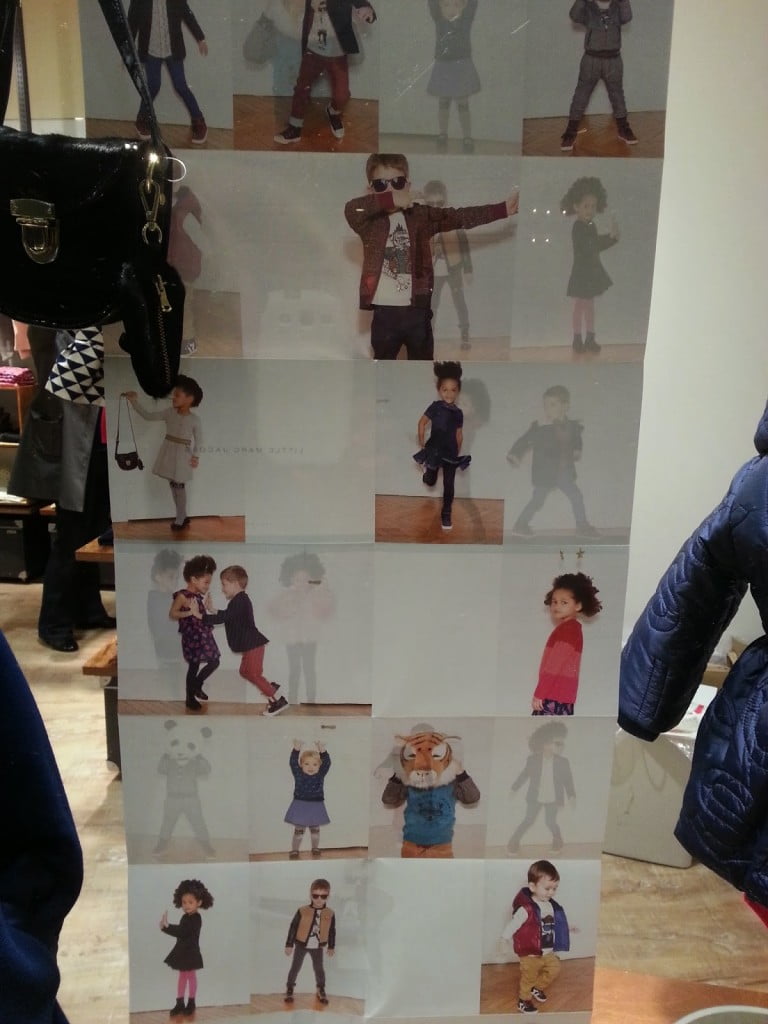 Marc Jacobs for Baby.  When your six yo doesn't have enough attitude.
For dinner we went to a place where the Italian chef imports Italian flour and makes his pizza dough Jim Lahey style: One gram of yeast with 48 hours rising time.  Unfortunately there are only eight seats and we didn't have a reservation.  Instead we ate Japanese, pick and point, the only non-Asians in a place with a line-up at the newly opened JP Tower adjacent to the central station.  Interesting potato avocado salad, a gorgeous teriyaki mackerel, sesame chicken, and a number of other goodies. On the way back to the hotel we stopped at a boutique selling pocket squares.  Talk about specialization!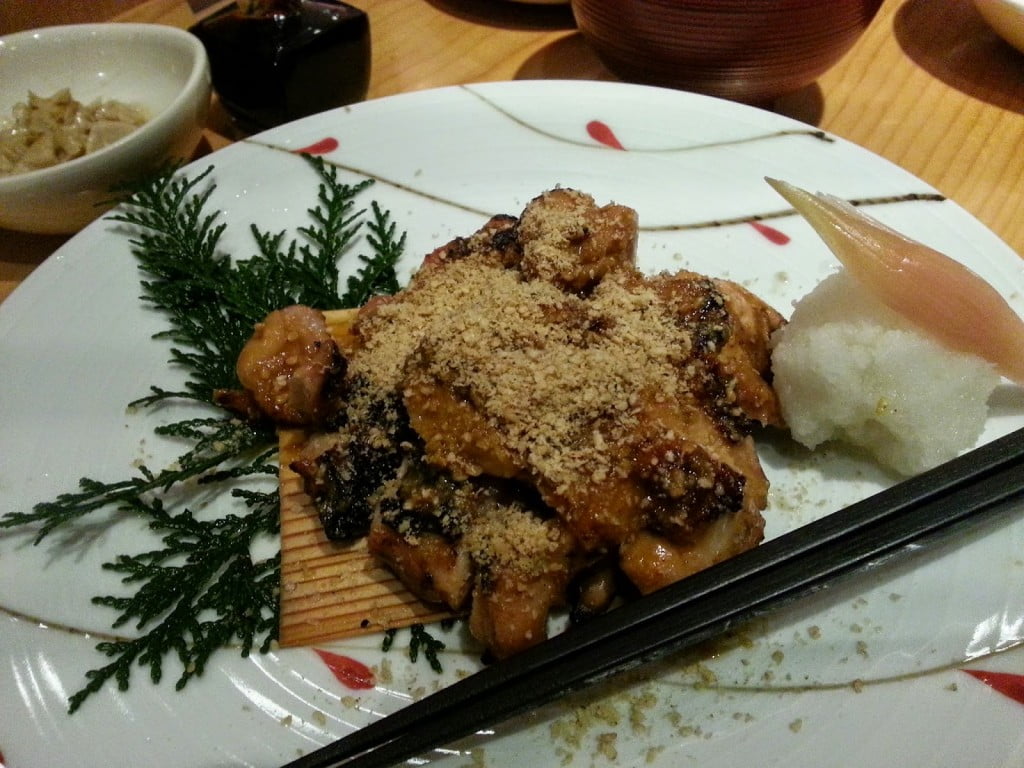 Sesame chicken with daikon and ginger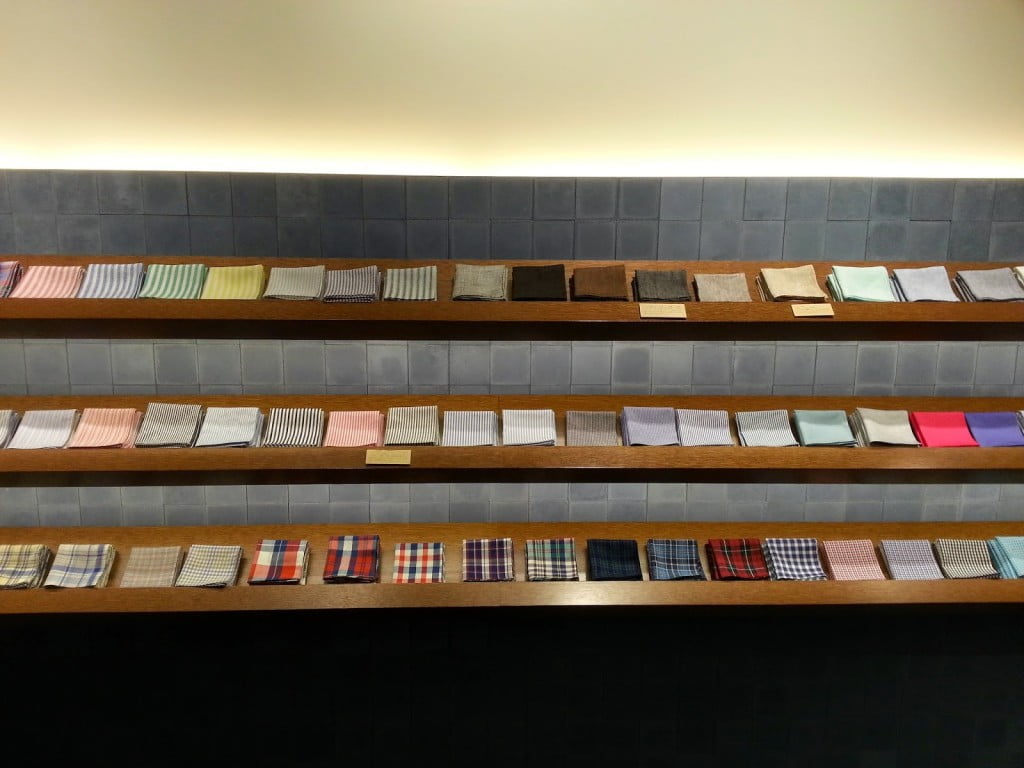 Boutique selling pocket squares.  That's it.  Pocket squares.