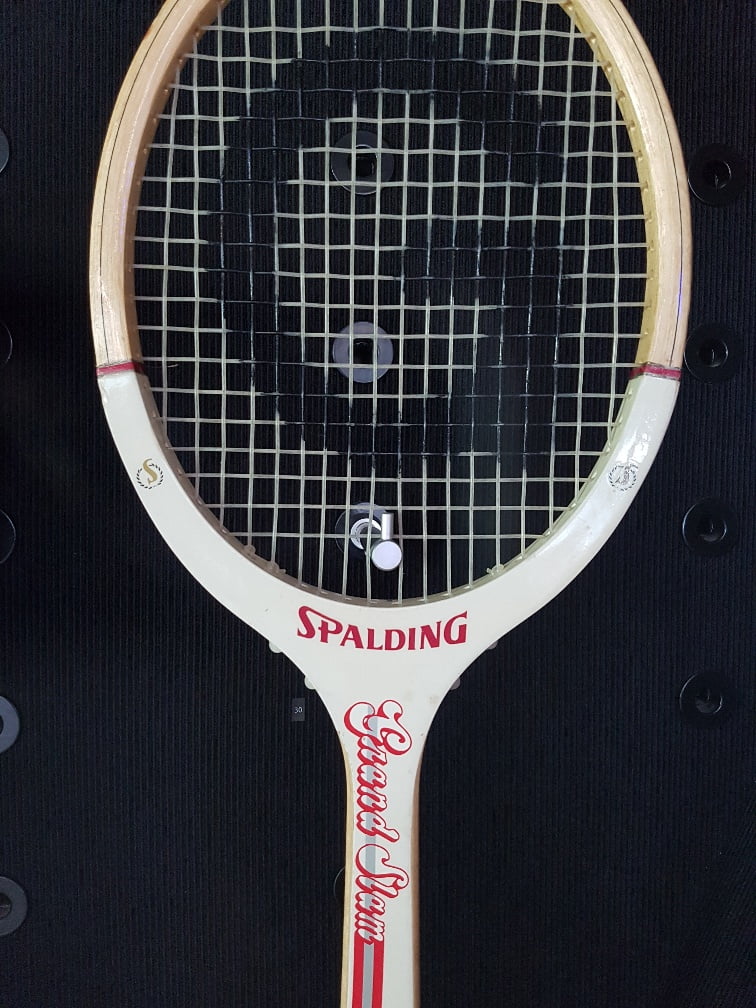 The food at the Australian Open is an affront: to taste, the senses, nutrition and satiety.  All the fried stuff of an exhibition midway, $14 sandwiches made with white foam and coloured paste, more fried items, stand alone chip kiosks, and more offers of salt than you can shake a stick at.  There is a Rockpool, we ate at the Sydney outpost years ago, and you can spend $200 on lunch if you like.  My tour gives me entrance to a corporate lounge where the food is OK if even more overpriced than the sandwiches.  But here's something special: You can bring your own food in.  So today we set out to find a take away lunch.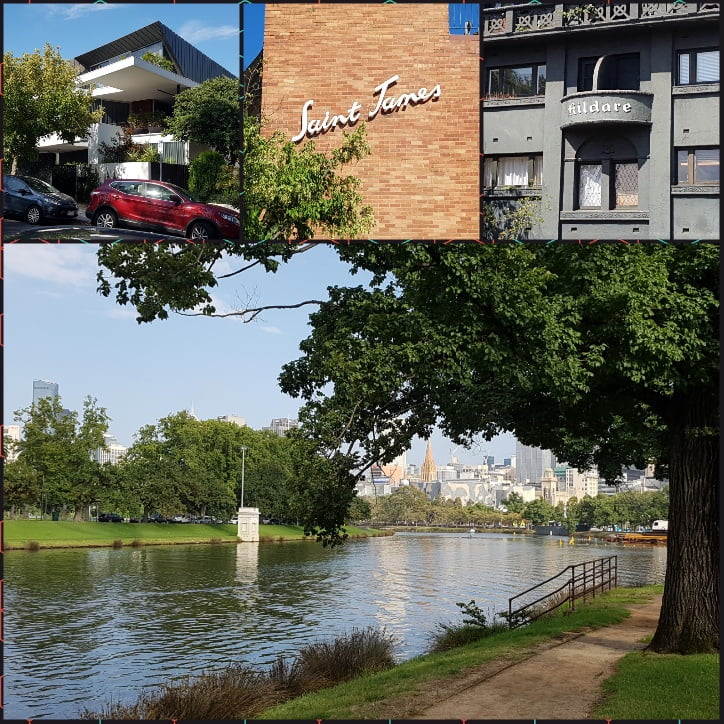 We spent an hour walking south along the Yarra to, yes, South Yarra.  It was hot today; hot hot.  Not hot, hot, hot, that is scheduled for tomorrow.  But 28 and 29 and humid.  So it was a gorgeous walk if a little sticky.  And we ended up at a place called Ned the Baker who makes some of the most stupendous bread in Melbourne and, from my perspective, a baguette that rivals anything in Paris.  I got my take away but we also stopped and had a late breakfast.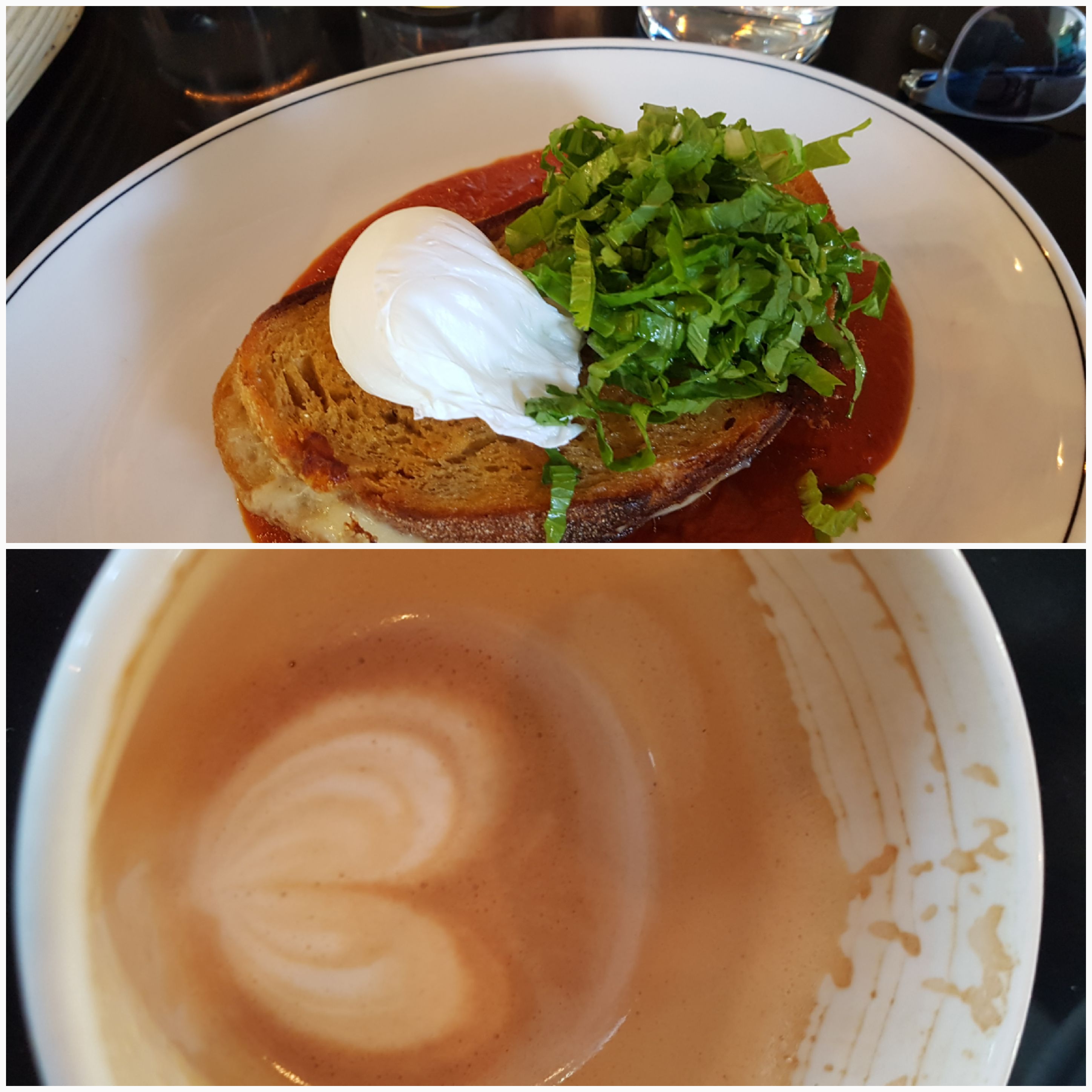 Cheese toastie with a poached egg and mustard greens.  The heart in SS's coffee at the bottom of his cup! Then I retraced the hour long walk and SS did a shop and stop on his own.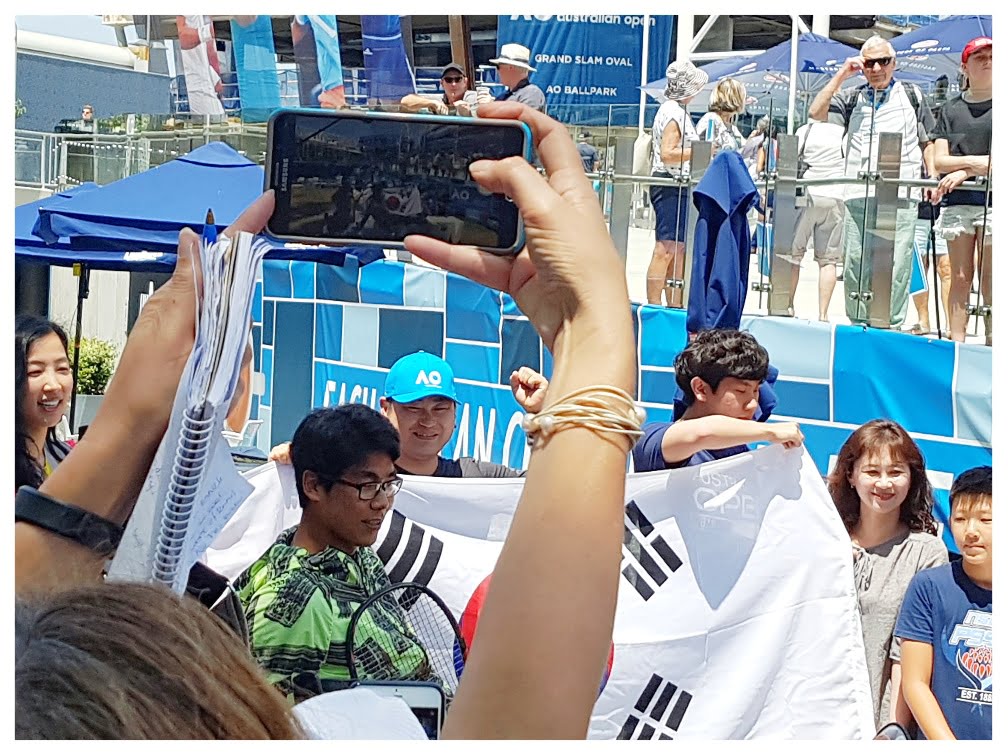 I went to the AO early-ish to watch mixed doubles at Rod Laver arena; doubles rarely gets much attention and is almost never on a show court, but it's fun, there's no deuce points, and the pace is zippier than many singles matches. En route I saw the crowds swarming a photo opp with Korea's Chung.  Here's a pic of a pic.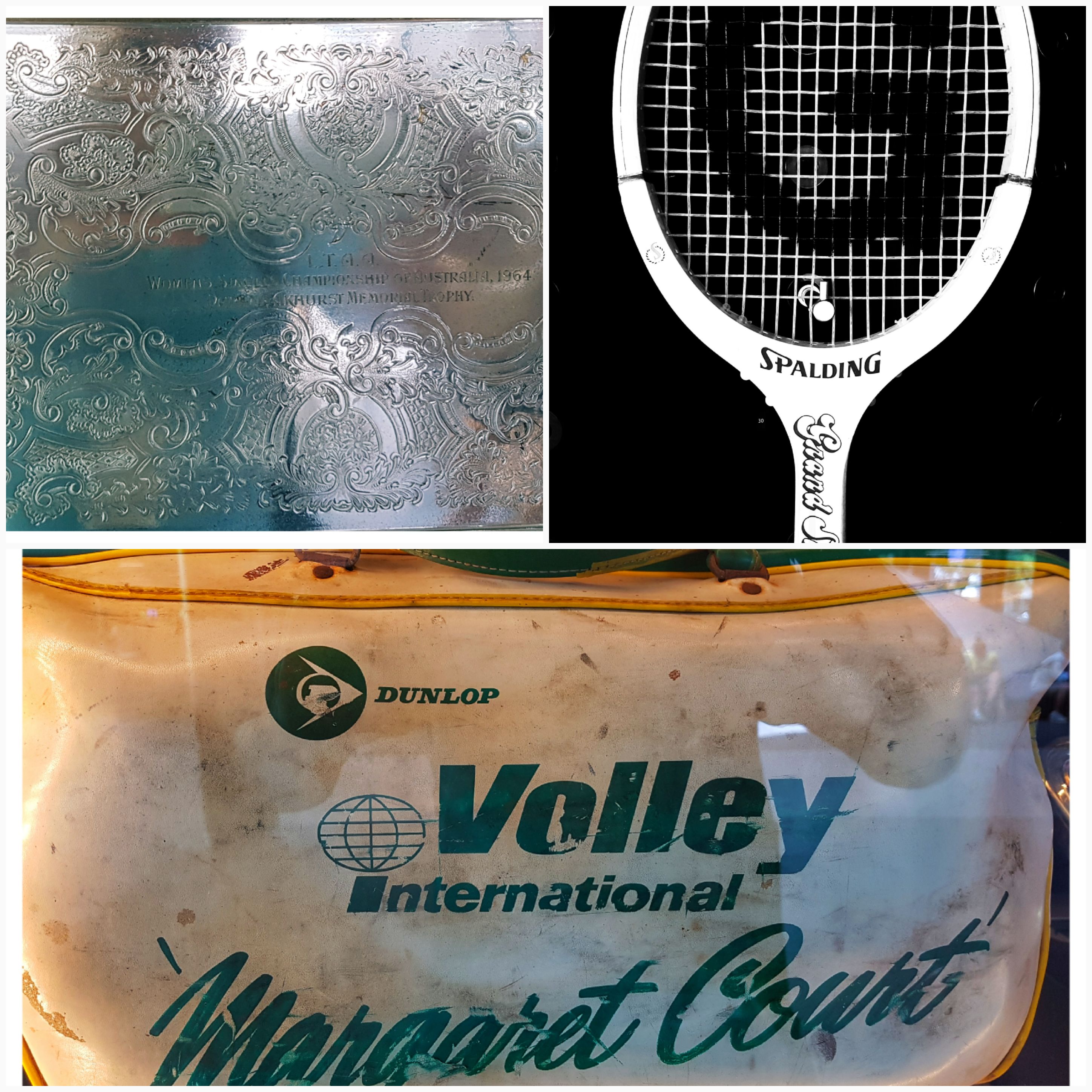 Memorabilia of Margaret Court's career in the arena named after her.  Then there was, wait for it, a disappointing women's semi final: Wozniacki, once upon a time a 67 week number one player, took out Belgian Elise Mertens. 
That was followed by a special ceremony honoring Billie Jean King.
The second women's semi was number one Halep and Kerber, who I'd seen neatly win earlier in the week.  The first set was a rout; 13 minutes and Halep was up.  So at that point it seemed sensible to leave, meet SS for dinner, and forget about it all.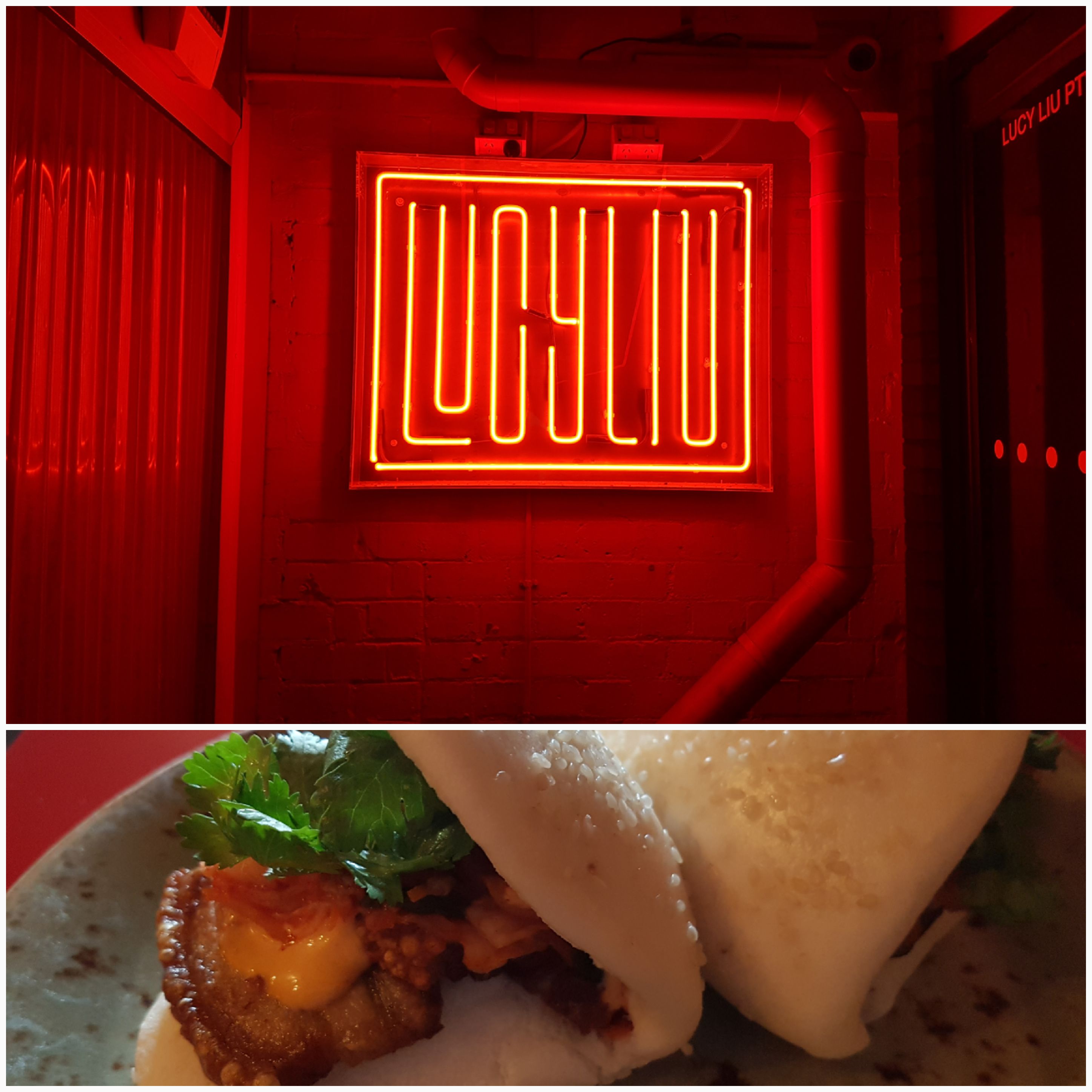 We had a wonderful early supper at Lucy Liu, a hip Asian fusion place in the downtown, pork buns, slow cooked ribs, sashimi, papaya salad, that sort of thing.  When all was said and done it was nearly time for he men's semi, so I headed back to the AO.  And there I saw throngs of day session fans leaving: Wouldn't you know the Halep match went three and would have been worth sticking out.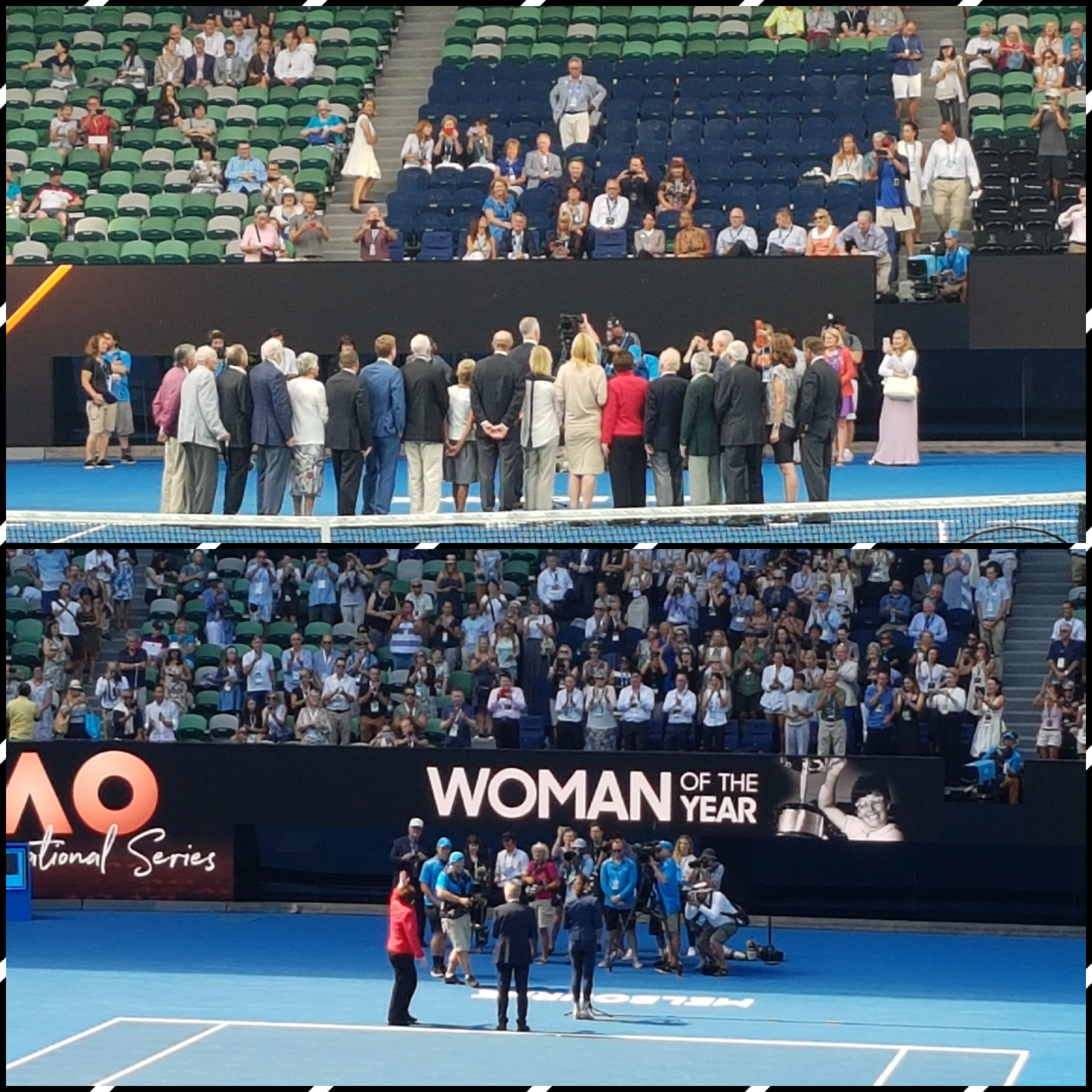 Before the men's, Todd Martin, who is current chair of the tennis hall of fame, inducted Germany's Michael Stich and the Czech Helena Sukova as its newest members.  It was sort of special given so many hall of famers were on site: Billie Jean King, Rod Laver, Stan Smith, Margaret Court, and a dozen others. Below in the collage above is BJK in the red jump suit.
Kyle Edmund had shown amazing speed, serving prowess and stamina against Grigor Dimitrov two days ago.  Alas, he more or less crumbled under Cilic, who didn't even have to bring his best game or his best serving, just good returns and capable serving to defeat Edmunds in three sets, only the second of which was close and competitive.  We'll have to see how Chung handles Federer tomorrow.