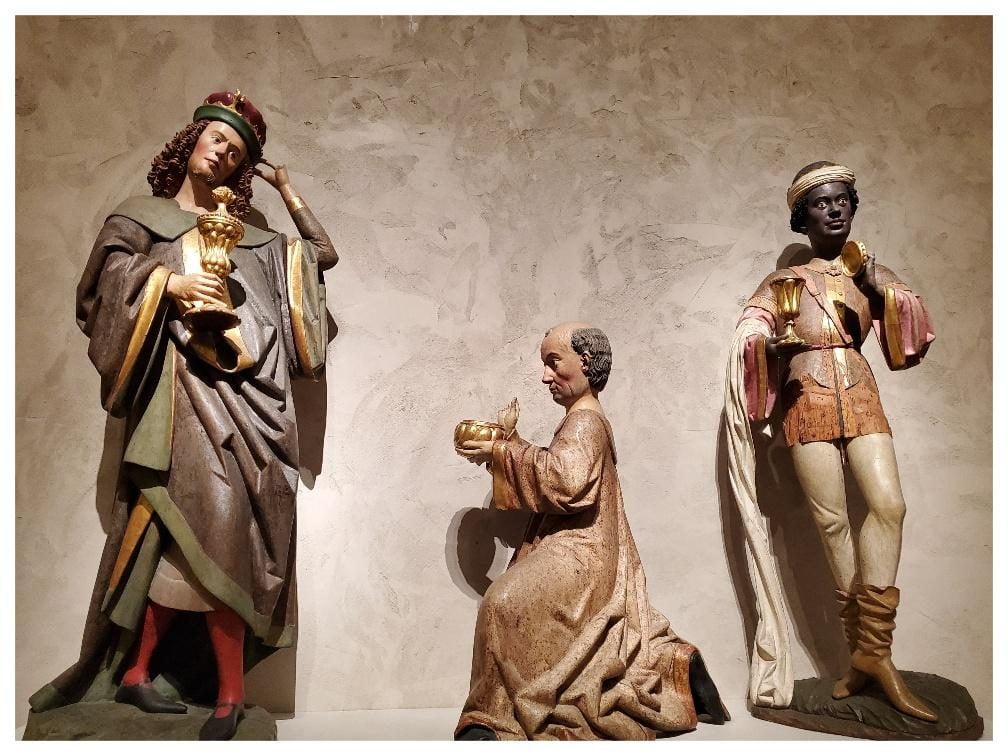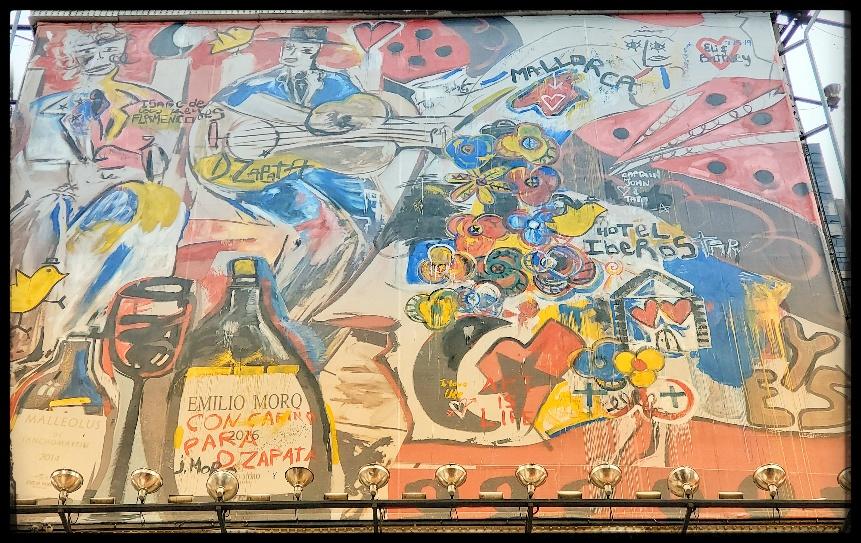 Tuesday morning started dull and grey, warm to almost muggy, eventually clearing. After breakfast I walked over to the NY Public Library for the J D Salinger exhibit. Never before seen artifacts and paraphernalia: family photographs, candid Polaroid snaps, typed letters to his editors, the first typescript version of Catcher as well as the galleys of Catcher, first stories in the New Yorker, a bowl he made at summer camp at 10 years old and kept his entire life. Words fail me in describing how SENSATIONAL this small exhibit was, of the most private of writers, of the writer who single-handedly defined fiction in the 50s and captured NY like no other.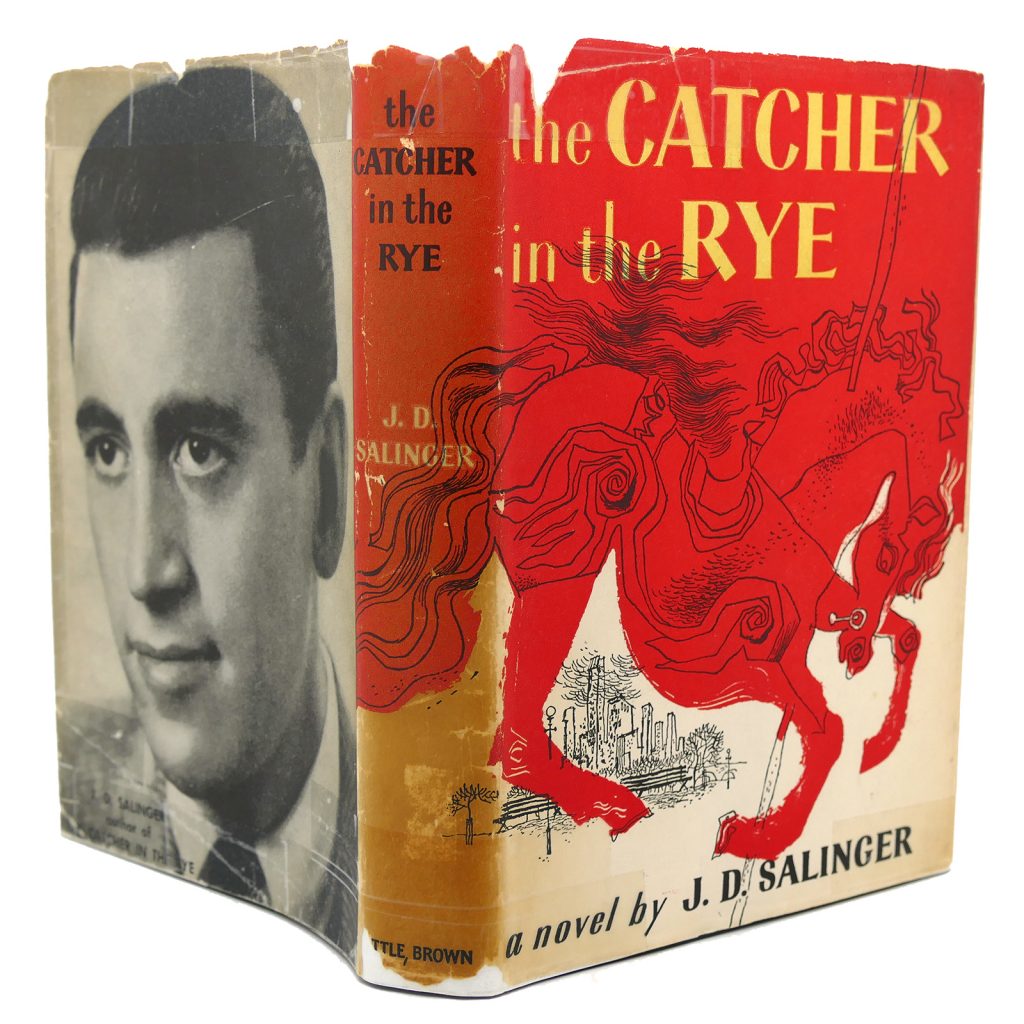 But nothing to share for the blog: no catalog, no online pictures, not one single shard of memorabilia in the book shop. Before going in (the exhibit was small, maybe 650 square feet) you had to check your bag, check your phone, check your coat. Strip search for Salinger! Even the staff thought it ludicrous. Apparently his son Matt oversees the estate with a Stalinesque iron fist.
A few uber cool things. He was a big film buff, loved Hitchcock, hosted film nights at home on a 16mm (memories of Toronto in the 80s) and owned a 16mm version of the 39 Steps.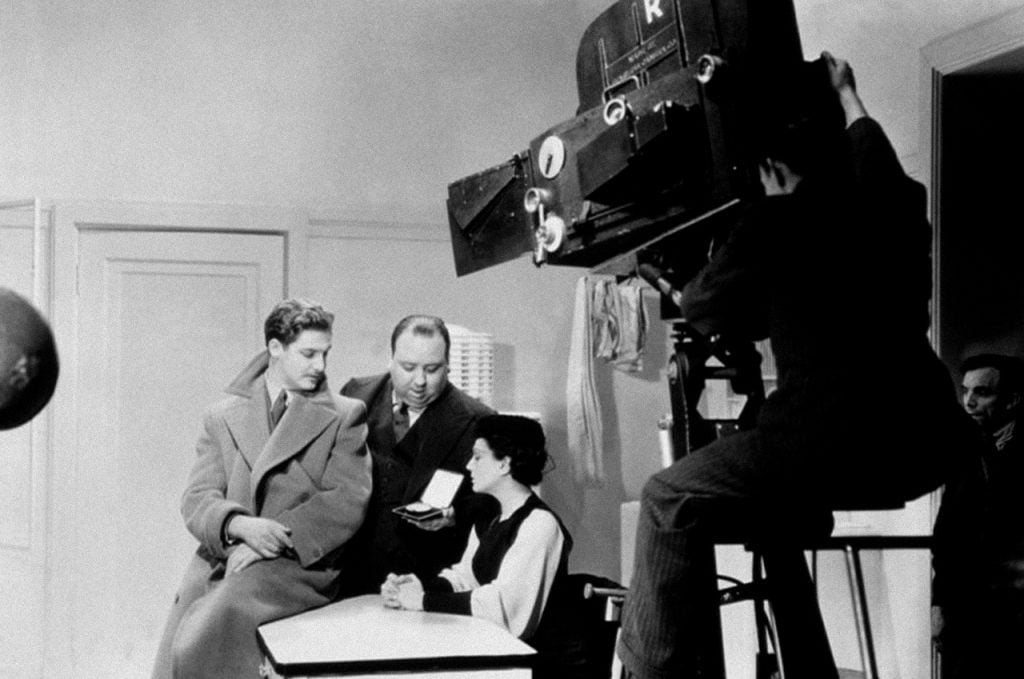 Question: Is North by Northwest a remake of The 39 Steps? Discuss.
They had taken all his books from his bedroom and displayed them on a carousel. He had all the books by Mary Baker Eddy. Seriously. He had the Homeopathic Materia Medica. He had popular fiction, Russian classics. He had botany and ethnobotany. It was something else. He smoked Balkan Sobranie Turkish! Even when he quit smoking he would put embers in his pipes and hold them for the heat and the smoke. And he signed all his (typewritten) letters Jerry. And here I've always thought of him as a Jerome.
Anyway, wordy blog, amazing exhibit, wanted to photograph it all, couldn't. I simply can't stop thinking about how great it was, how you'd never come across this sort of thing (a minor exhibit of lesser note which is a major insight into someone notoriously private and so expertly curated, and free, and in a city where there is so much going in it goes on unnoticed). There you go. Move on Glenn, move on…
Jerome David Salinger fun fact: Edna O'Brien took him (and her sons) to Battersea Park together once and they all rode the carousel. True story.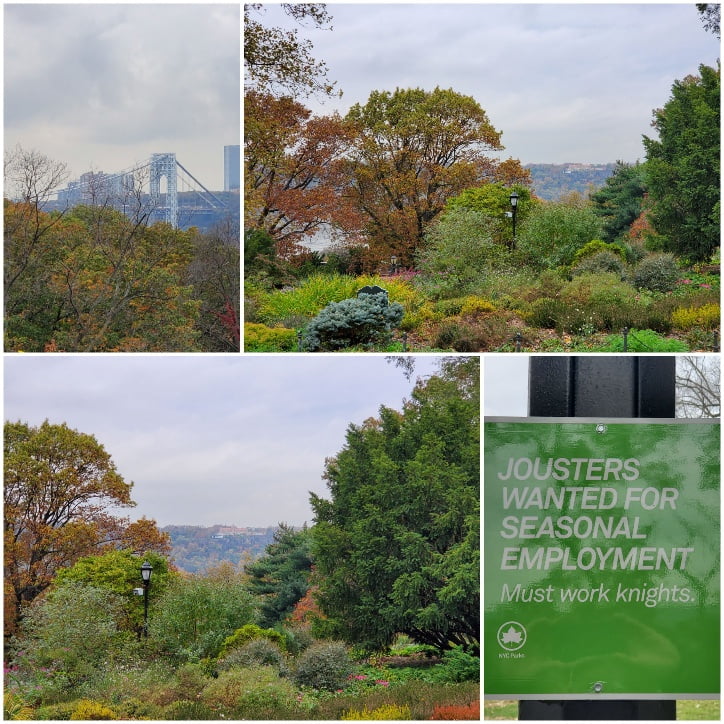 Afterwards I took the 8 Ave Express up to 200 St to visit the Met Cloisters. Another thing I've "never done" in NYC. If you get off at 190, you can walk through Fort Tyron park first which has lovely views back to the George Washington bridge.
The park was land John D. Rockefeller bought; bush he'd ridden his horse through as a young man. He wanted to give it to the city for park after WWI but the city didn't have the money. He wanted to give it to them after the Wall Street crash, but the city didn't have the money. So in the end he gave it to them and he landscaped it, and it's wonderful. And the Cloisters, that's another story, involving a sculptor, a failed commission in Harrisburg, PA, the sculptor becoming a dealer in medieval art, the dealer selling it off and Rockefeller buying the lot, etc. The Cloisters is, then, a Rockefeller monument to the power of capital and art. And amazing.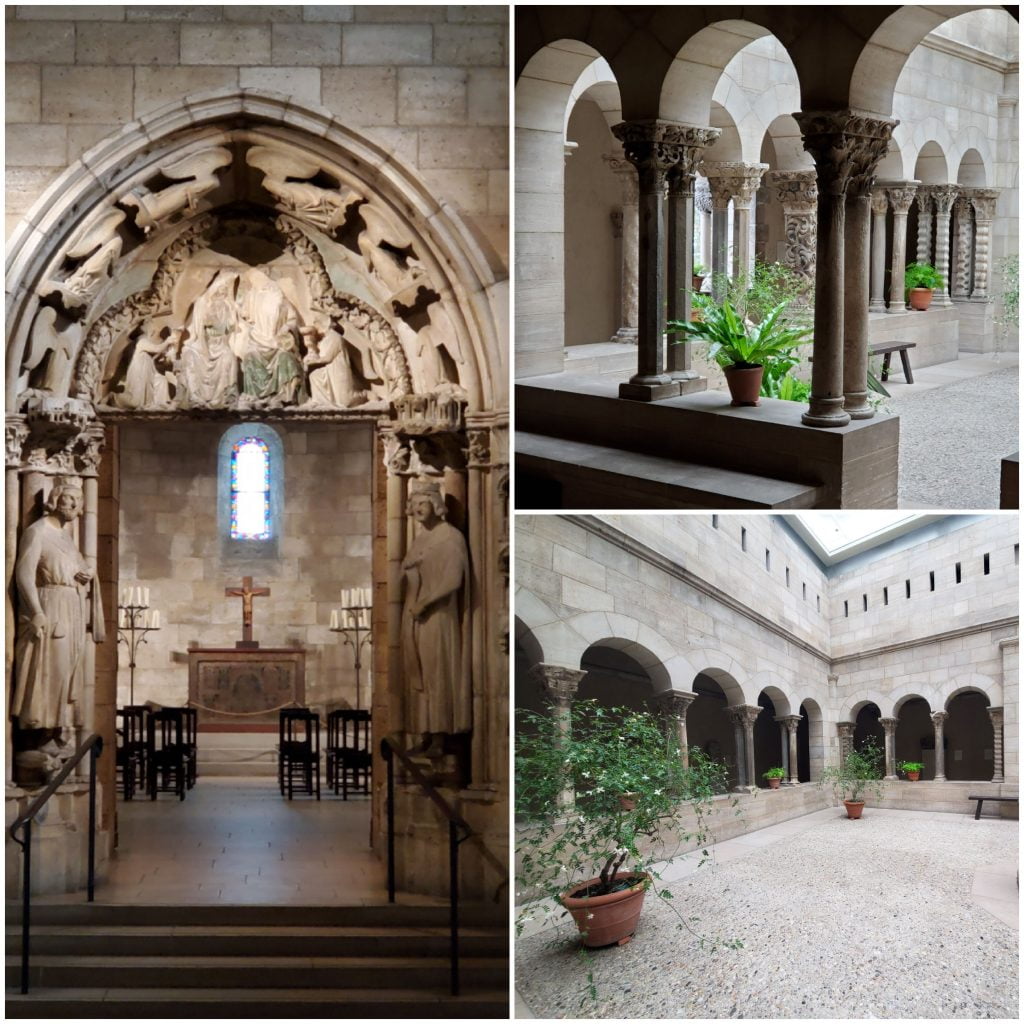 I did the free tour with a volunteer historian. An hour of arcana, of history and intrigue and politics and the power of the church, an hour of bliss.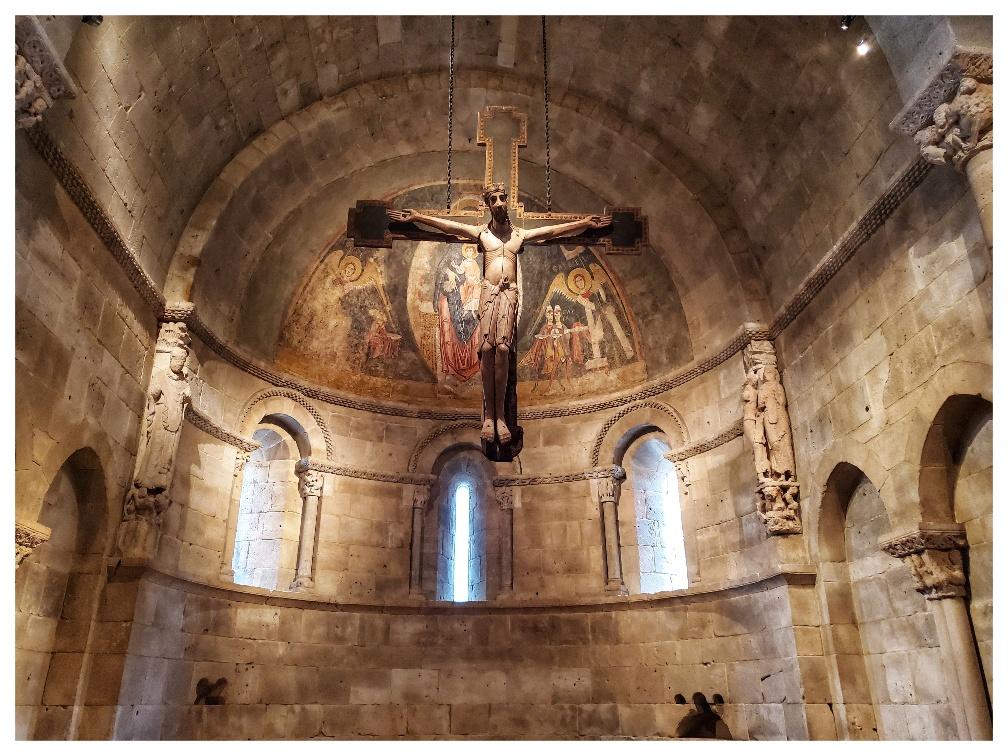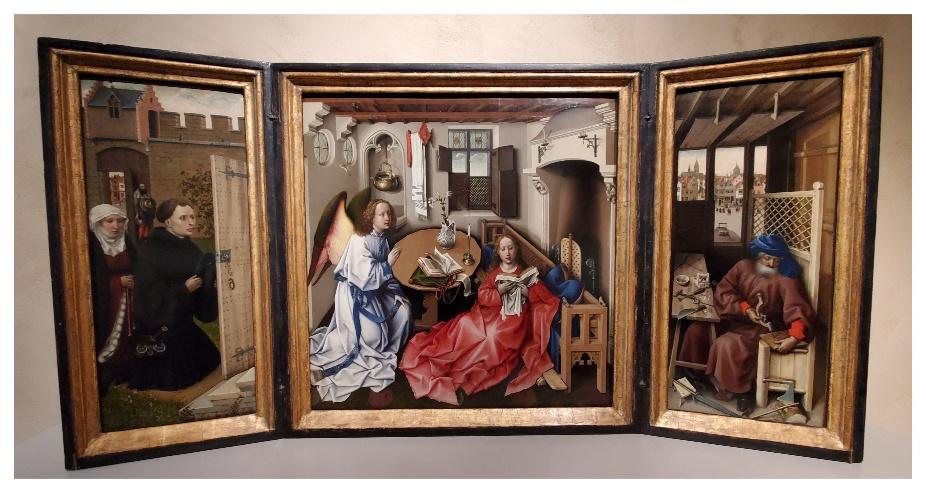 If there is one reason to come all the way uptown to the Cloisters it's for this famous triptych, the Annunciation from around 1400. And on this picture, you either remember it from your final exam getting your MFA or you've never heard of it. There's really no middle ground.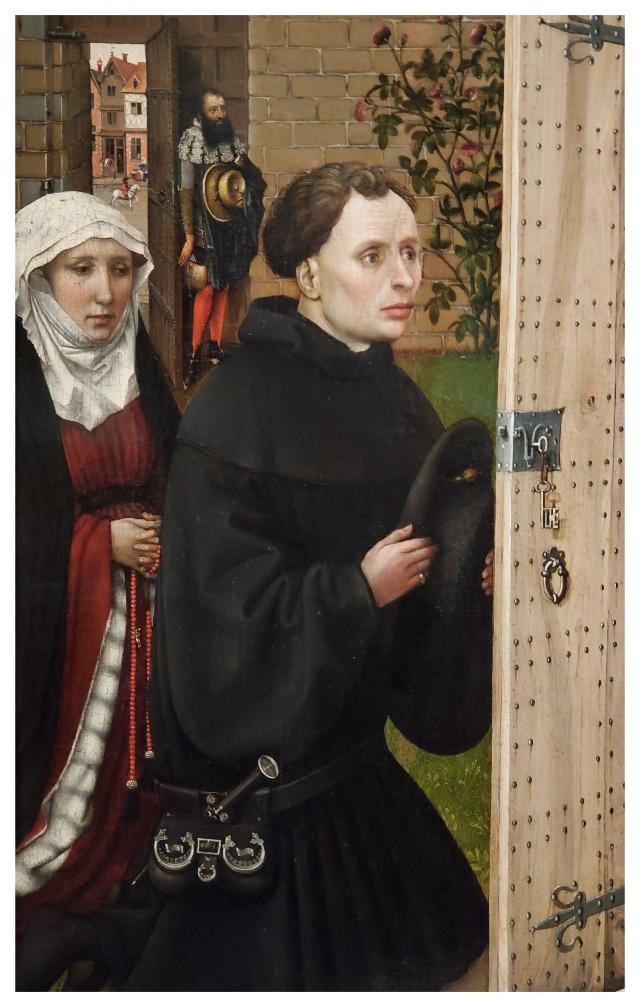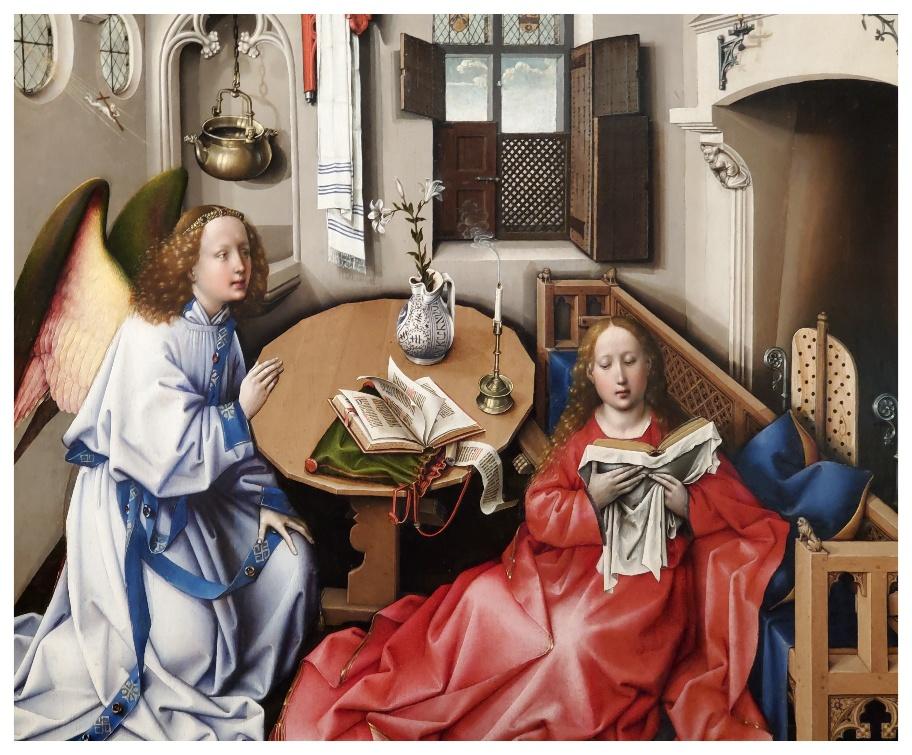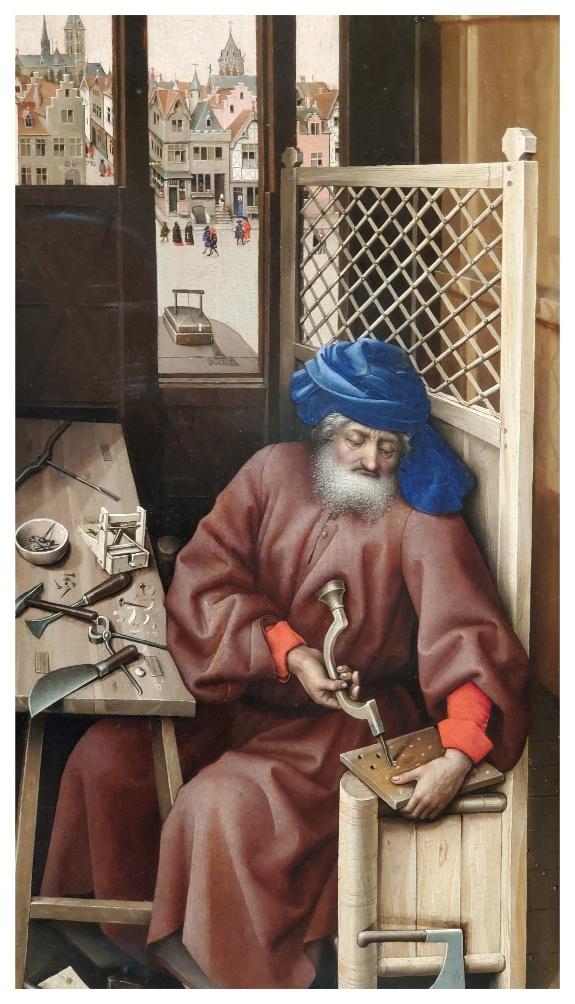 Hello Perspective as I would put it. (Of note is there are no clergy in the triptych; the patron, the angel, Mary, and Joseph. The new bourgeois dawns. Perspective and class together. Celebrate.)
And in almost all the rooms, medieval religious ornaments of the highest order and curiousity.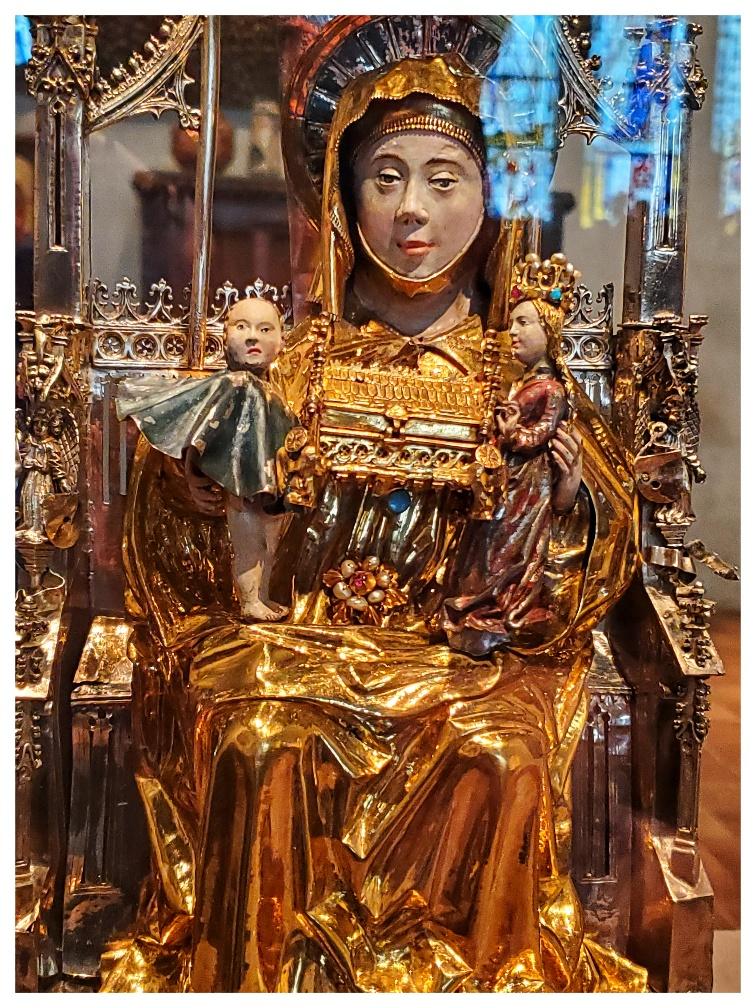 A theme at the Cloisters is a whole room of unicorn tapestries, the religious significance running too deep for my pedestrian travel diary. But one did resonate: The unicorn is too fast, lithe and clever to be hunted. It must be seduced. And to seduce it you will need a young virgin, for only the odour of chastity could bring the unicorn out from the underbrush into a trap. Here you see it, tethered to a pomegranate tree, duped by the lure.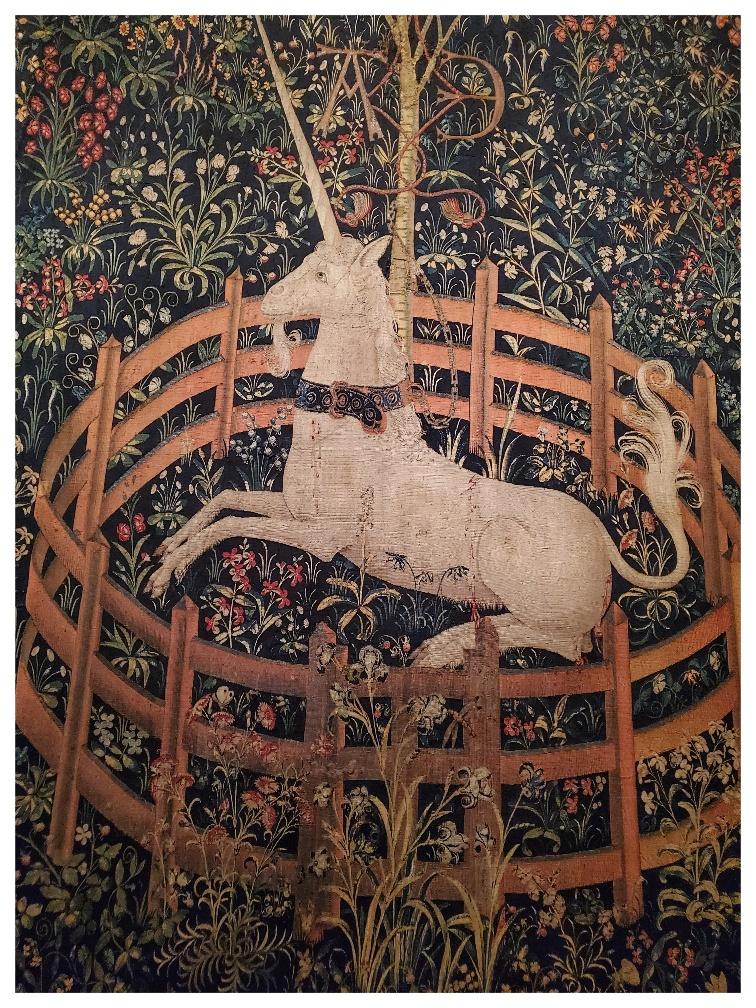 Tapestry fun fact: It's so accurate that five centuries later experts at the NY Botanical Society have been able to identify over 90% of the plants.
After catching dinner at the Gotham Food Halls, it was off to The Inheritance Part 1.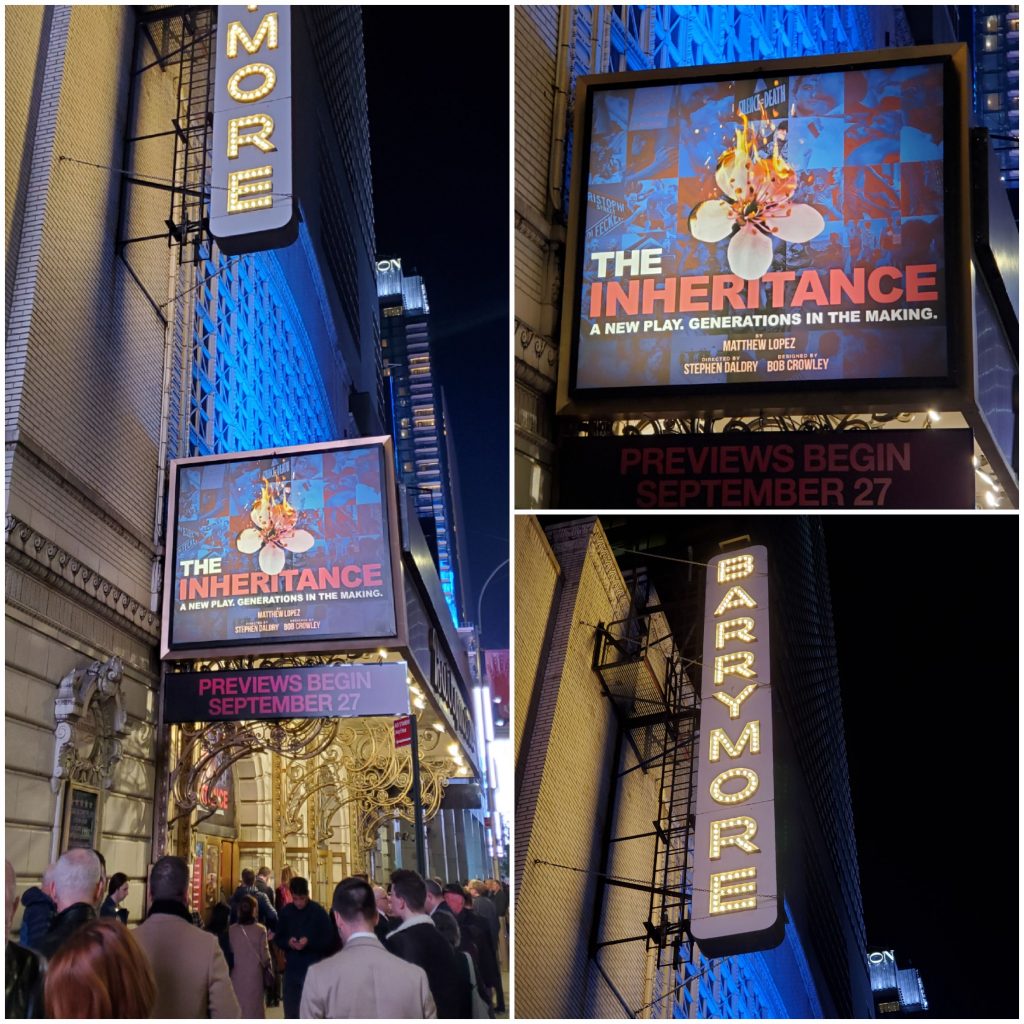 This is a two part seven and a half hour extravaganza. At the start, well, I wasn't sure I'd warm to it. The opening felt glib mixed with forced and shy of the mark. Not so 30 minutes later; the packed house was riveted. It is, patently, the hot ticket this fall. At the second intermission the woman beside me said, based on comments from friends, that Part 1 was a comedy compared to Part 2. It meant nothing until the final 10 minutes, no spoiler but there were sobs throughout, sniffles and crying and blowing of noses, the tragic sincerity left most of us totally unrooted. And then we left the Barrymore and descended into the traffic and chaos and tourist nightmare that is Times Square. New York baby.