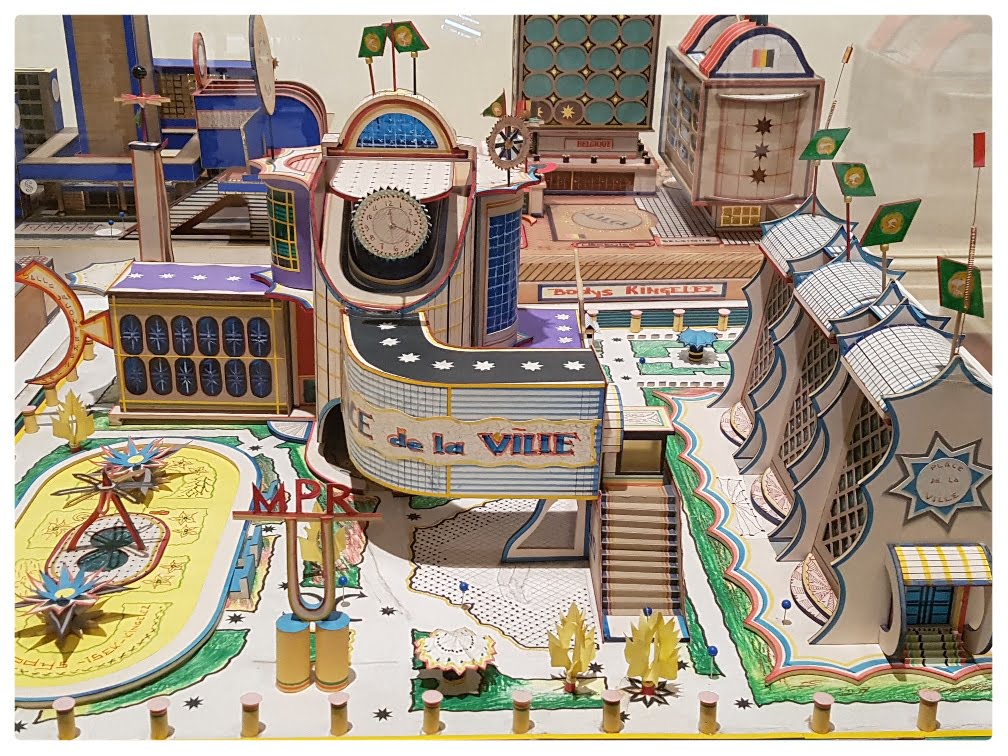 Great picture.  I forgot to post that the day after MONA in Hobart.  I can't recall the artist exactly, my recollection is he was into "architectural modelism" but had no architecture training.  There were beautiful modernistic renderings of towns and town centres.
Nothing much to blog about today.  The ginormous Celebrity Constellation and hefty Holland America Noordam had both docked overnight resulting in teeming hordes of tourists around the hotel.  We had to check out of our dream room and return the rental car before 1 p.m. to avoid incurring another day's expense.  That left us with three hours before our flight; you basically can't fly anywhere internationally from Tasmania and if you are flying internationally you almost always have to connect overnight in Melbourne or Sydney—so we are, in Sydney.  I spent an hour of our airport time trying to download an app to use the Virgin WiFi entertainment system–unsuccessfully.  Then on board they gave me an iPad so in the end it didn't matter and I watched the very silly Borg McEnroe movie.  By the time we got to Sydney it was evening; we caught a free transfer from the domestic terminal to an airport hotel.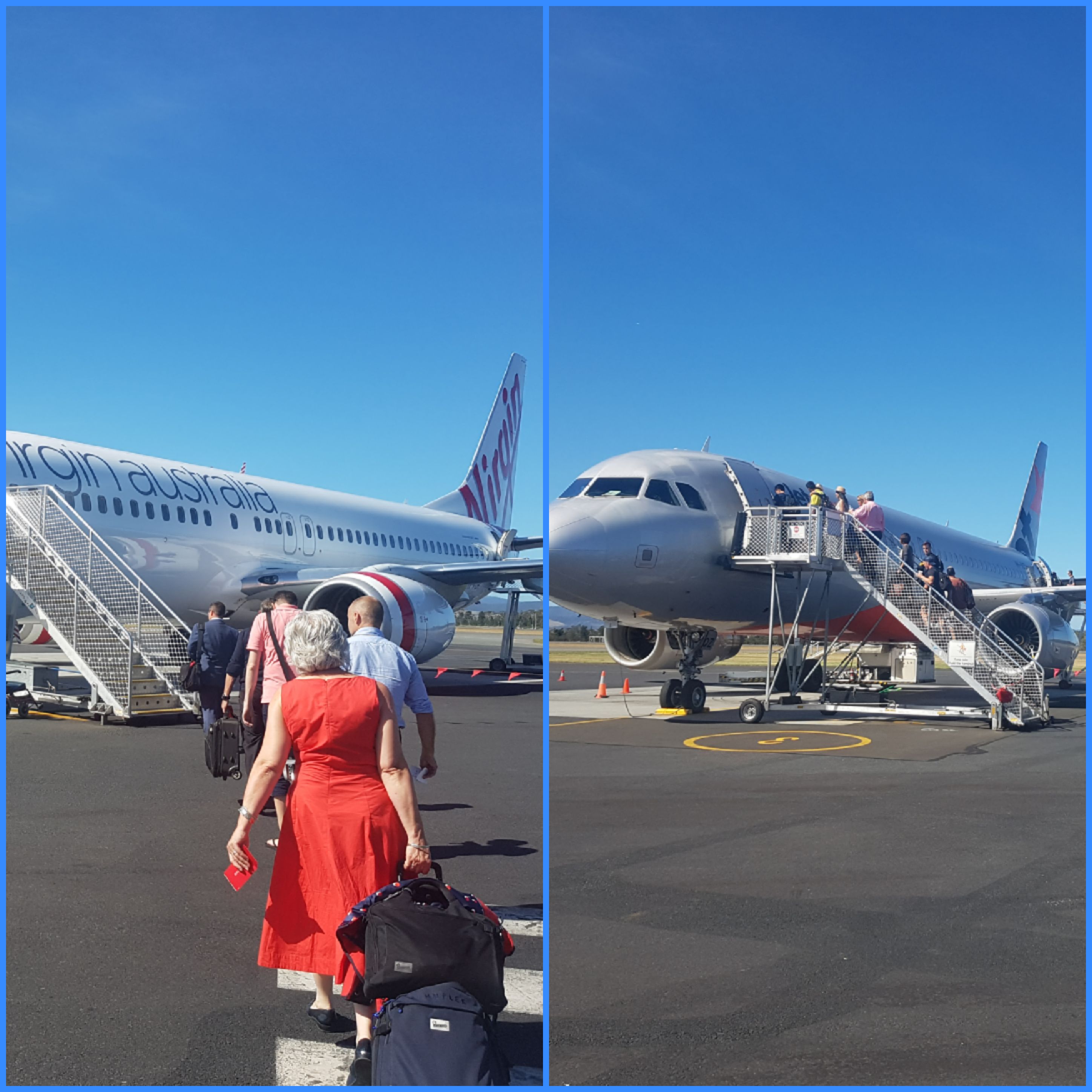 Hobart is a tarmac airport.  Jets were arriving, being deplaned, luggage was coming and going, fuel trucks were refuelling, it was total organized chaos and amazing how adept the Aussies were at managing it all.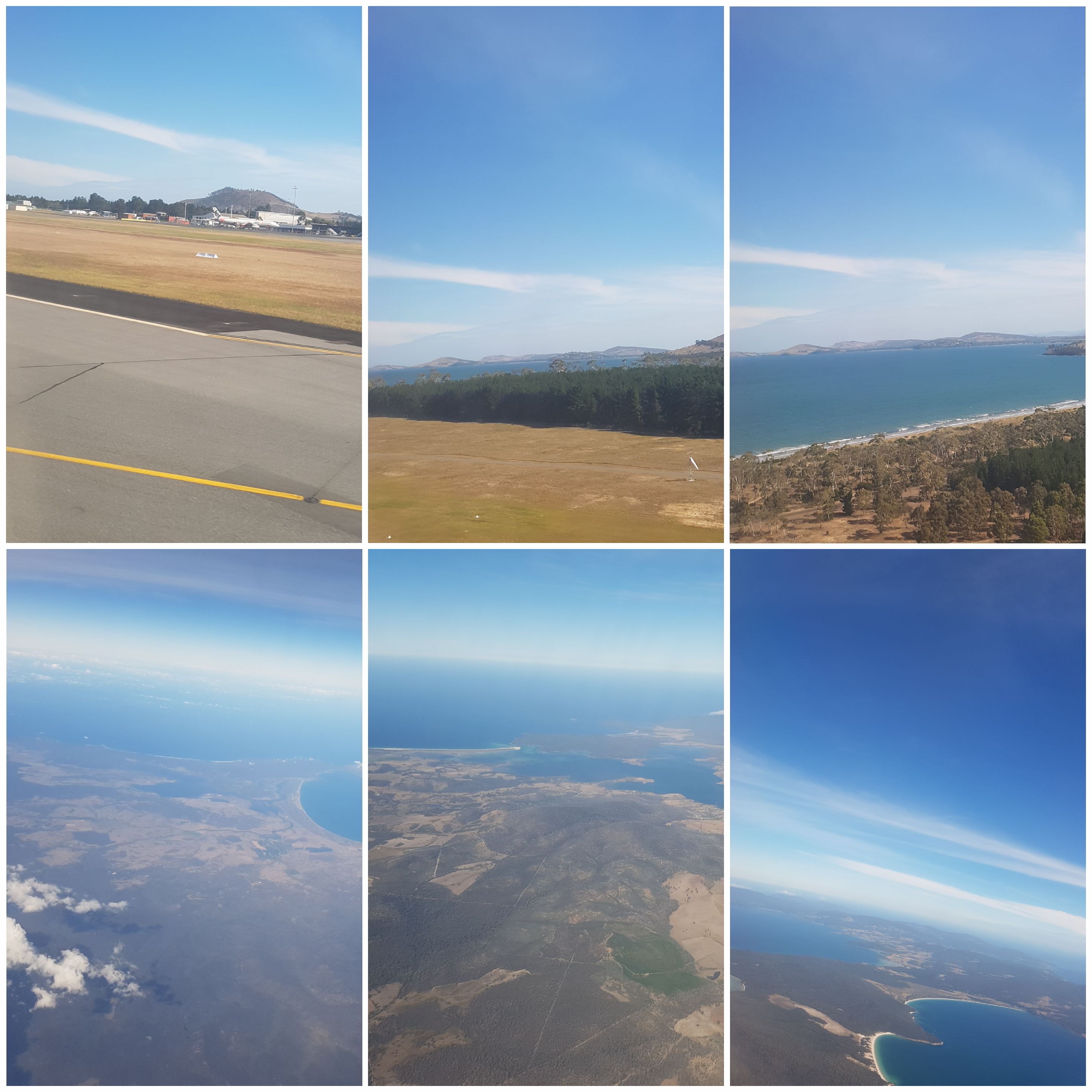 Leaving Tassie.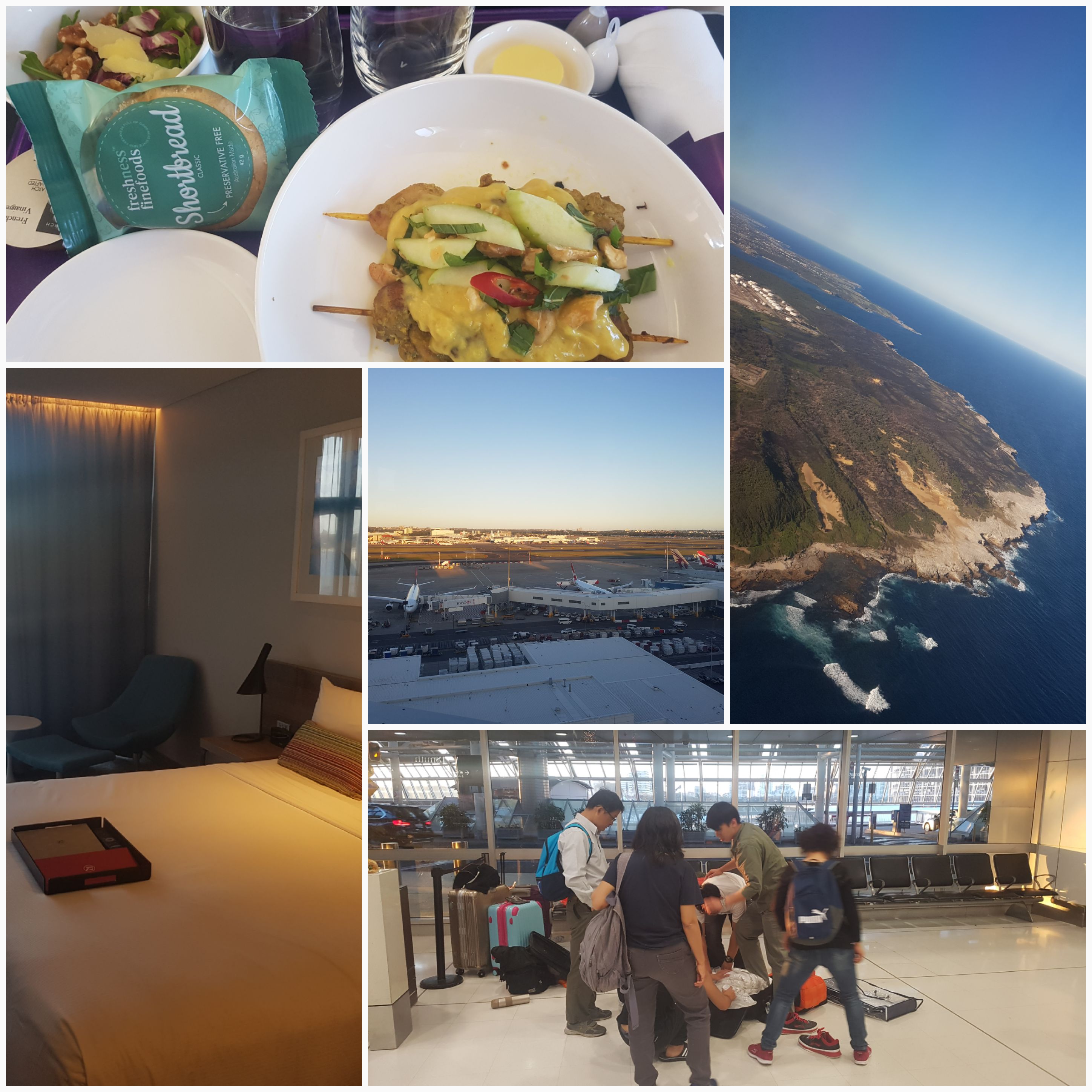 A basic airplane meal of chicken satay; arriving in NSW; checking out the departure terminal for exercise where several young Asians were stomping on their luggage to fit more in; our super basic hotel for an airport overnight and the view towards the runway.
Nothing fancy to blog about here.  But the beauty is that tomorrow morning SS and I can walk across the street to the international terminal and check in within 10 minutes of checking out.