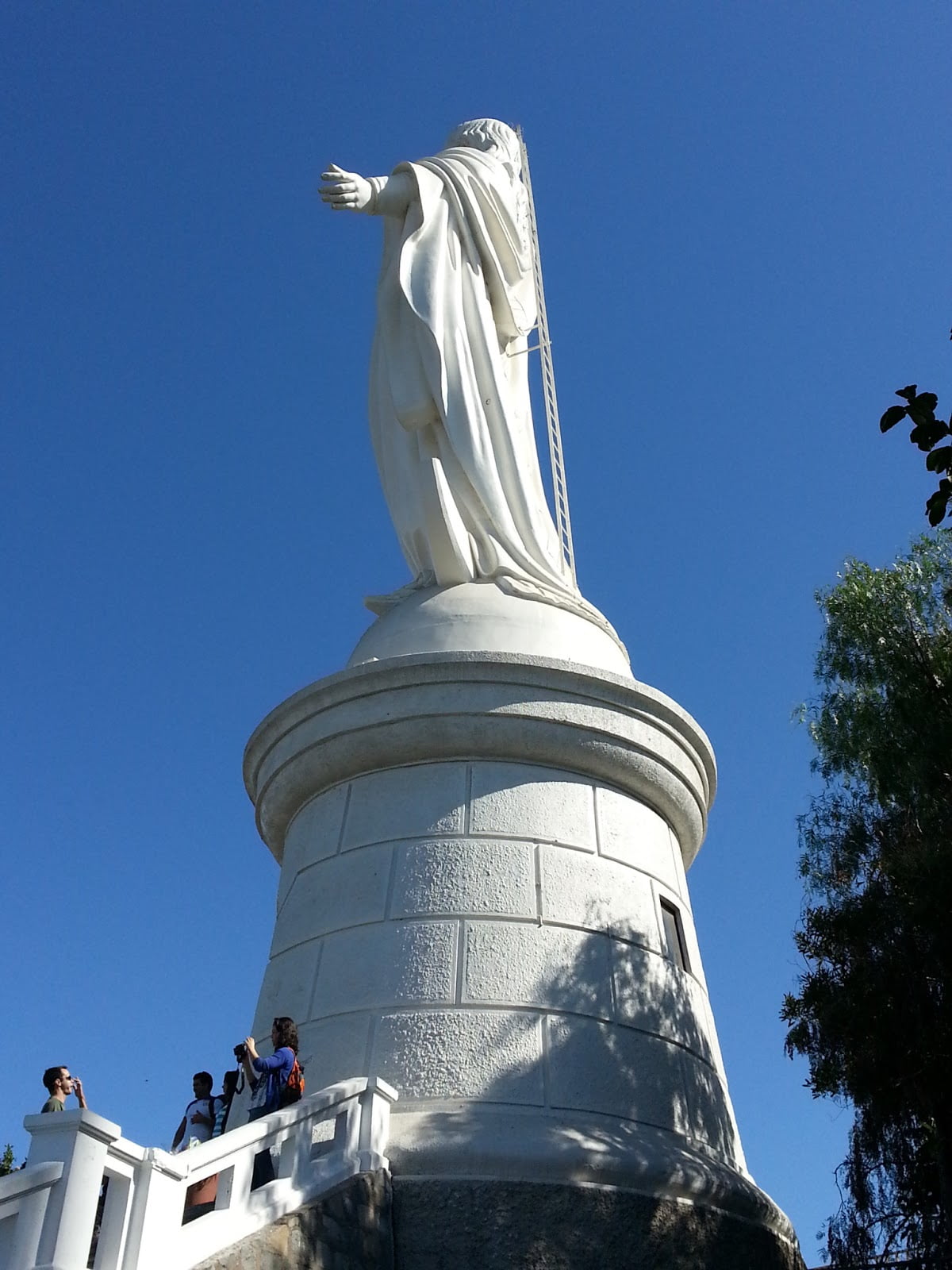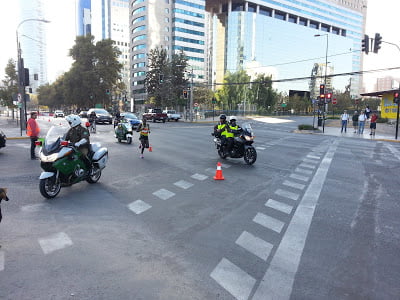 Jacqueline Kiplimo, female winner of the half marathon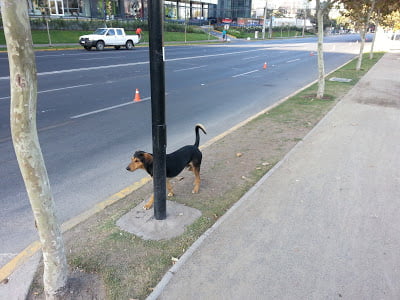 Feral dog, thought people running was the best thing ever.  The runners had to shoo him away.  He kept ahead of the pack.  42 km was apparently nothing…
Public art is everywhere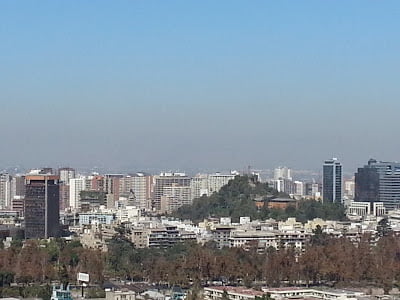 One side of Santiago…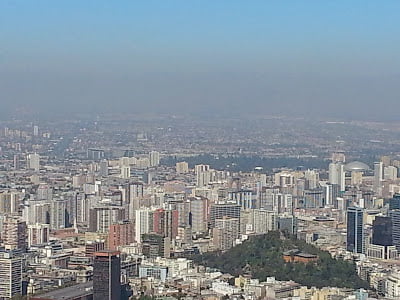 And more of Santiago
Only a couple of hundred stairs from the top of the funicular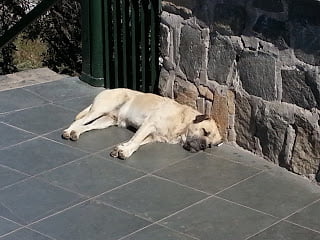 No corner of the country is free from feral dogs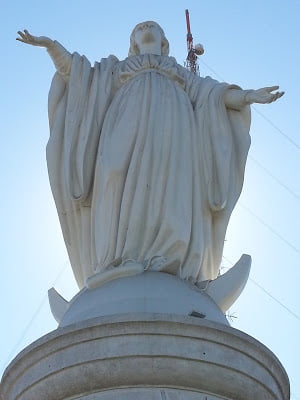 Two types of messages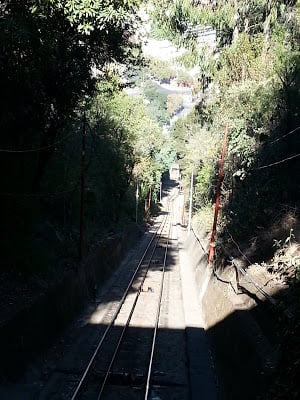 Looking down the funicular track
 Pics around Bellavista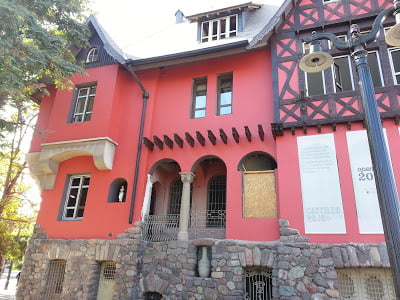 This and below: 100 year old mansion being renovated into boutique hotel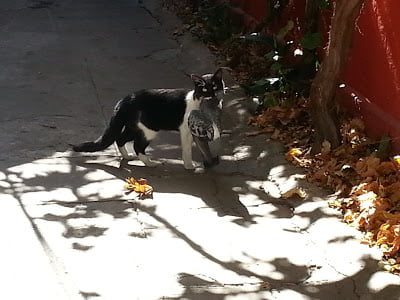 Cat with what Gordon Ramsey calls squab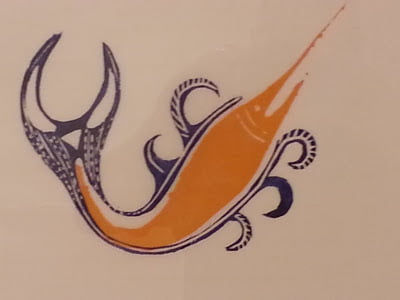 Pictures inspired by titles of Pablo Neruda poems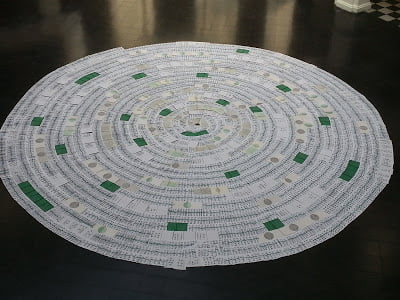 Children's school notebooks in a spiral.  Hmmm.
Siesta.
Dinner locally.  SS had a nice egg and spinach starter then risotto.  For not the first time I ordered a vegetable salad and got walnut and blue cheese, then a simple fried fish and potatoes.  Good.  Lollapalooza is in Santiago this week and the hotel was hopping.
One of my favorite concerts was the Black Eyed Peace at the Supper Bowl.