Do Not Hold Your Water, Nor Your Winds
This morning dawned cool, under 20 degrees (!), with a light drizzle; not enough to get wet, but enough to irritate anyone who wears glasses.  By noon it was dry and humid and by late afternoon back to summer, blue sky, warm.
We were going to start our day with the Spanish Synagogue and the Old Jewish Cemetery.  The first thing we discovered was that nothing Jewish is open on the Sabbath and that Sunday and Monday are Jewish holidays (Shavuot), so seeing any of these sites would be complex short of a return trip to Prague.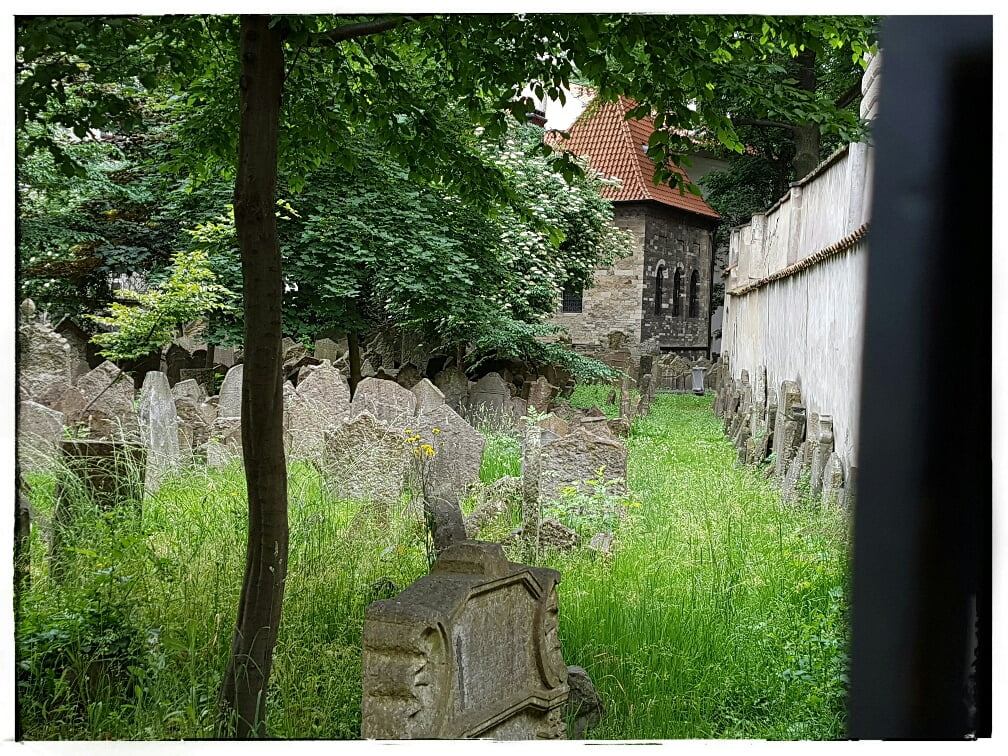 I poked my nosed through the medieval cemetery gate and took a sneak pic.  Keats and Yeats are on your side… for those that get the reference.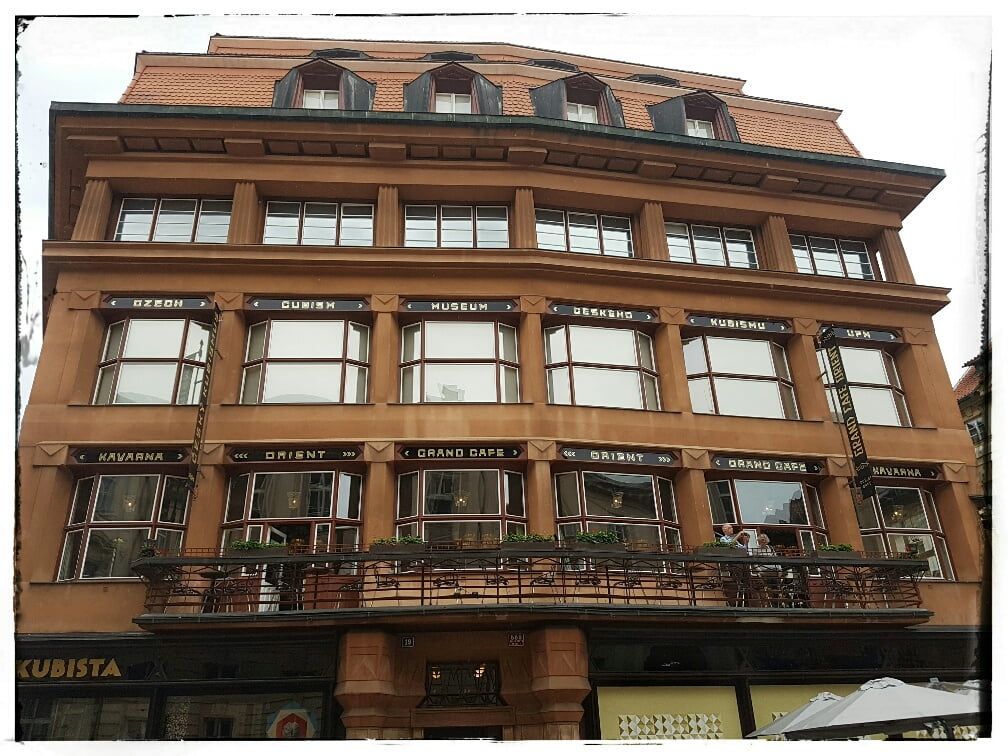 We decided to walk to the House at the Black Madonna, the first cubist structure built in Prague.  On our way we made a second discovery: It was breast cancer awareness day.  There were thousands of participants in the centre, with bandstand events and volunteer booths and whatnot.  We got through that without ease.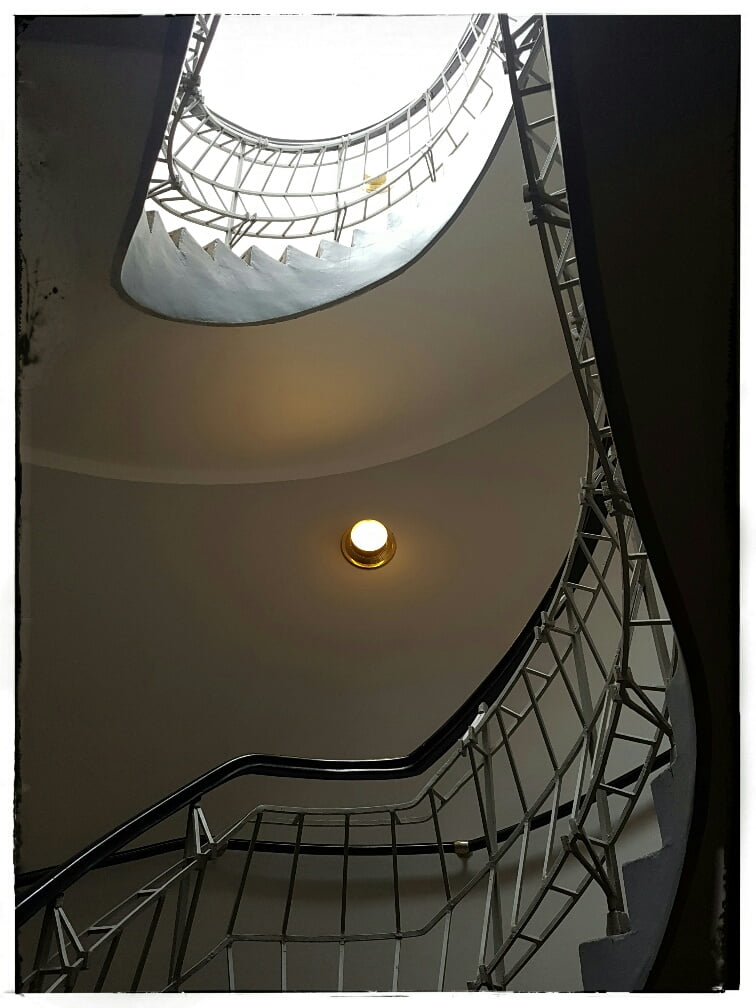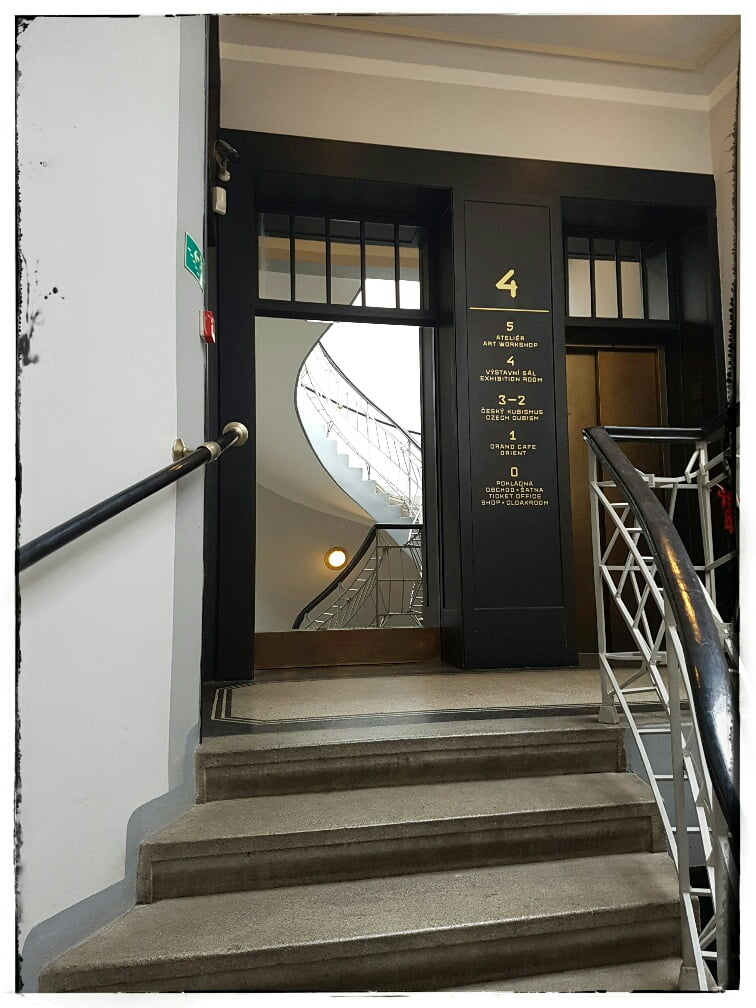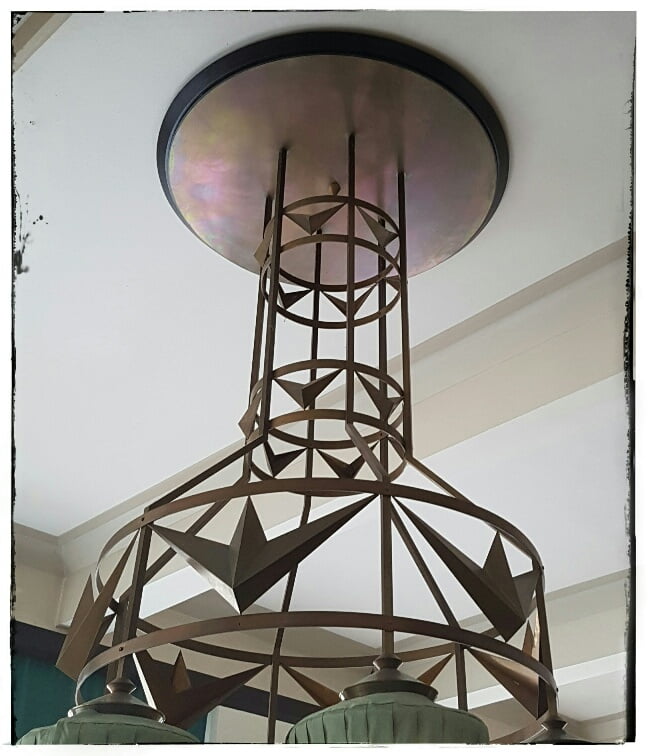 The cubist "House" was built as a department store in 1911 although by 1922 it was offices.  It incorporates a baroque statue of the Madonna, hence its name.  There is still the original café on the first floor with original fittings.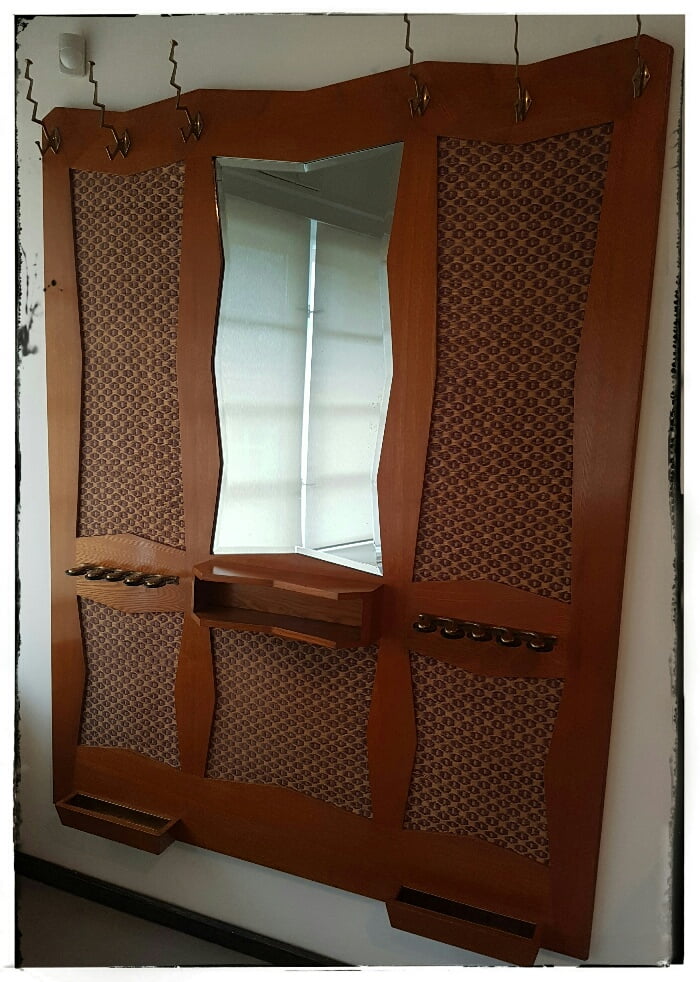 This piece is one of several specifically designed for an ophthalmologist's waiting room in, wait for it, 1912!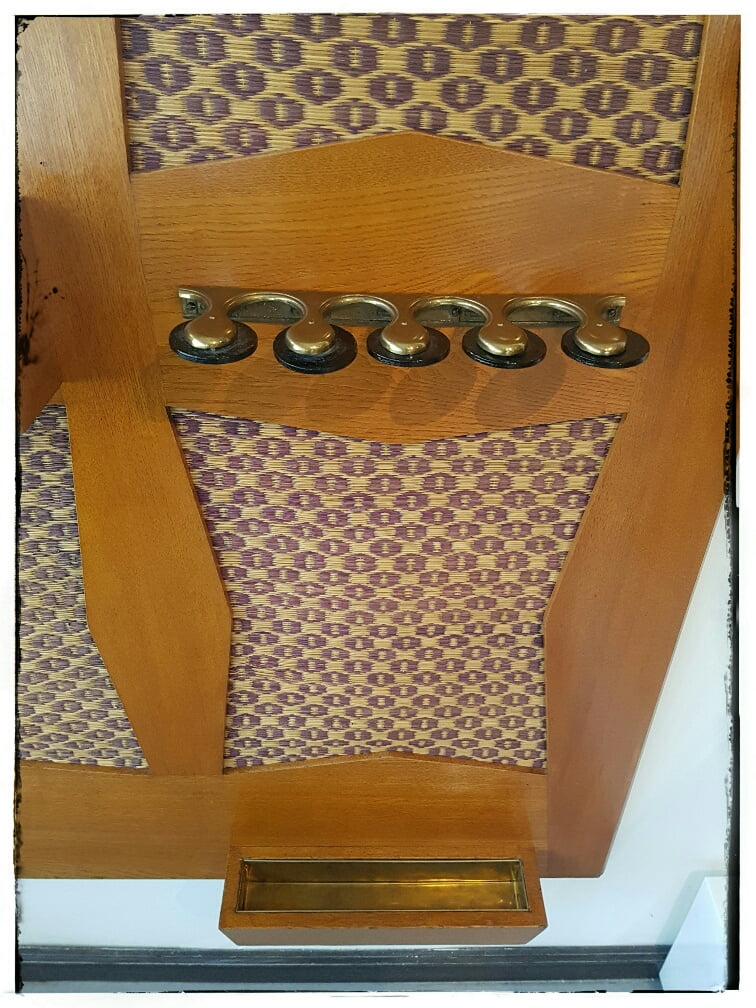 Room for a lot of walking sticks.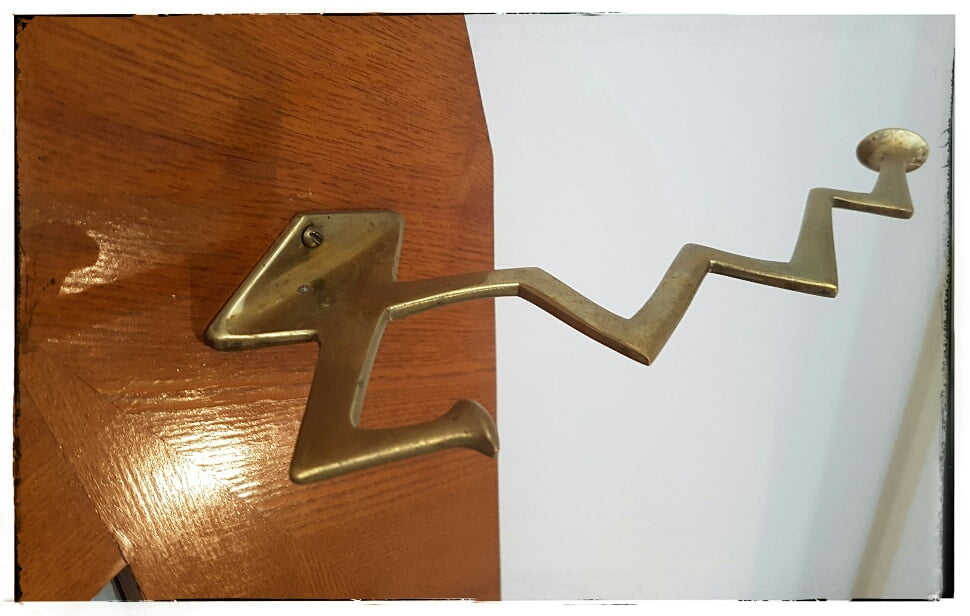 Hang your hat sir?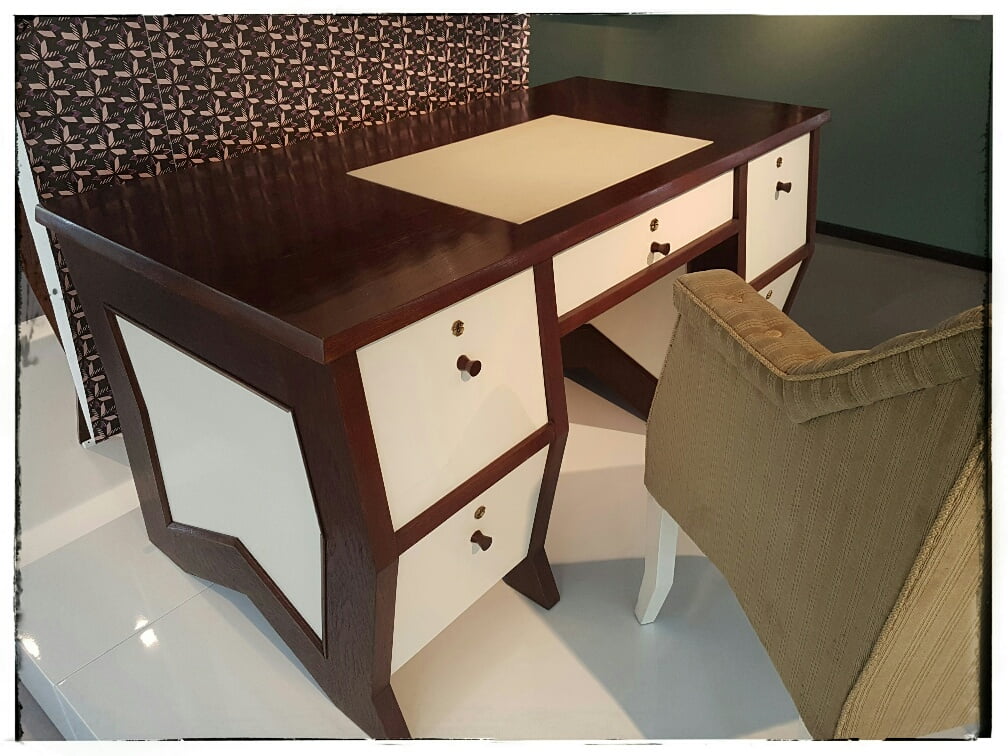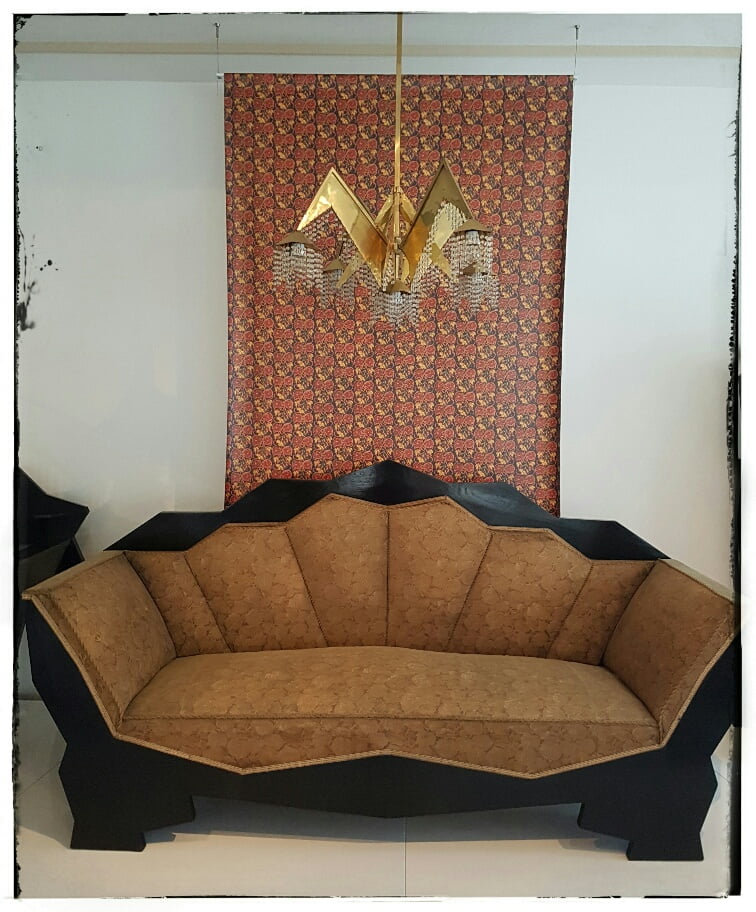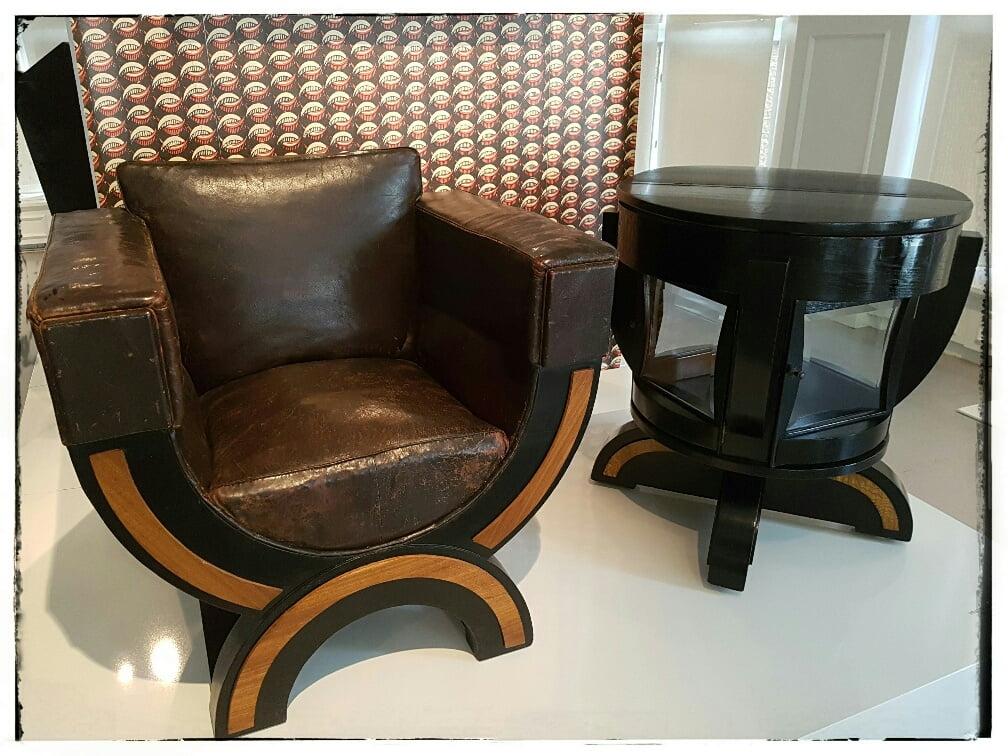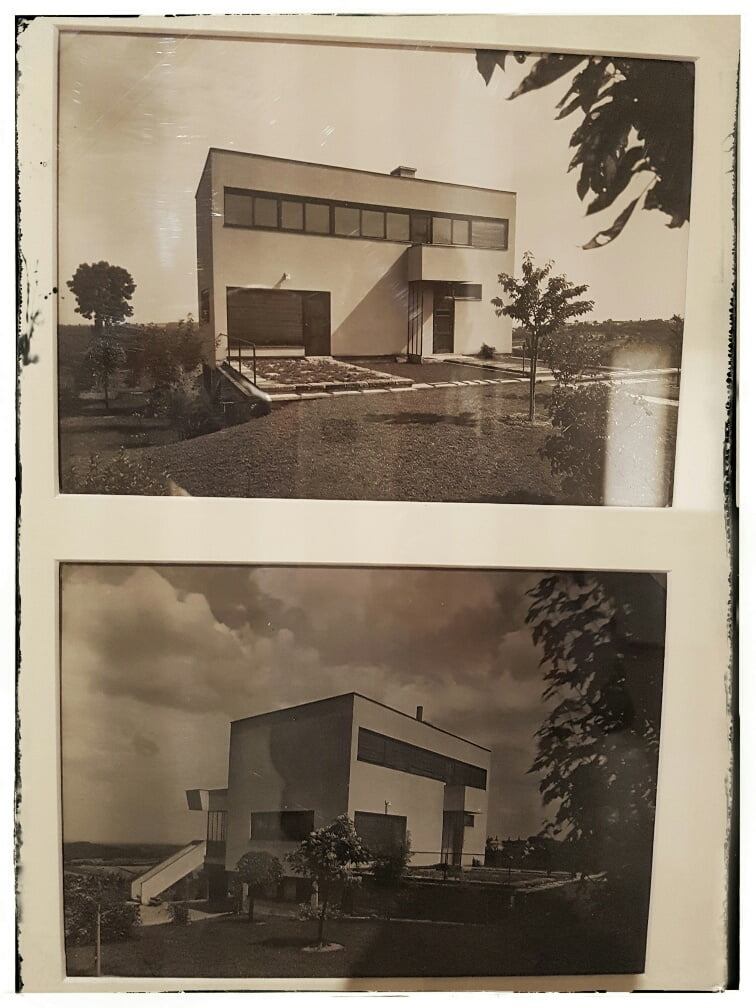 Aside from all the cubist furniture and so forth, there was an exhibition of a photographer who shot a lot of architecture under contract.  This is the villa the director of an Esso power plant in Koln owned, in 1932.
After the cubist house we wandered through old streets to the far south of the city, leaving the centre, then crossing the river and walking north into the Kampo neighbourhood.
Along the way we passed a lot of great buildings.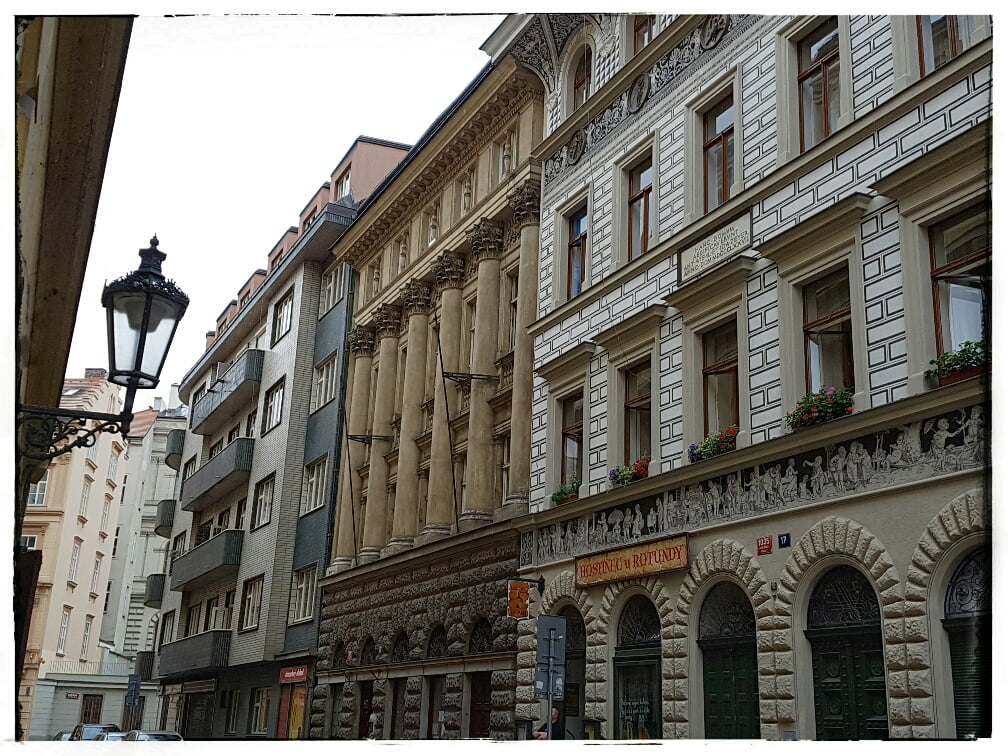 Left to right: "Modern" and very old and just plain old.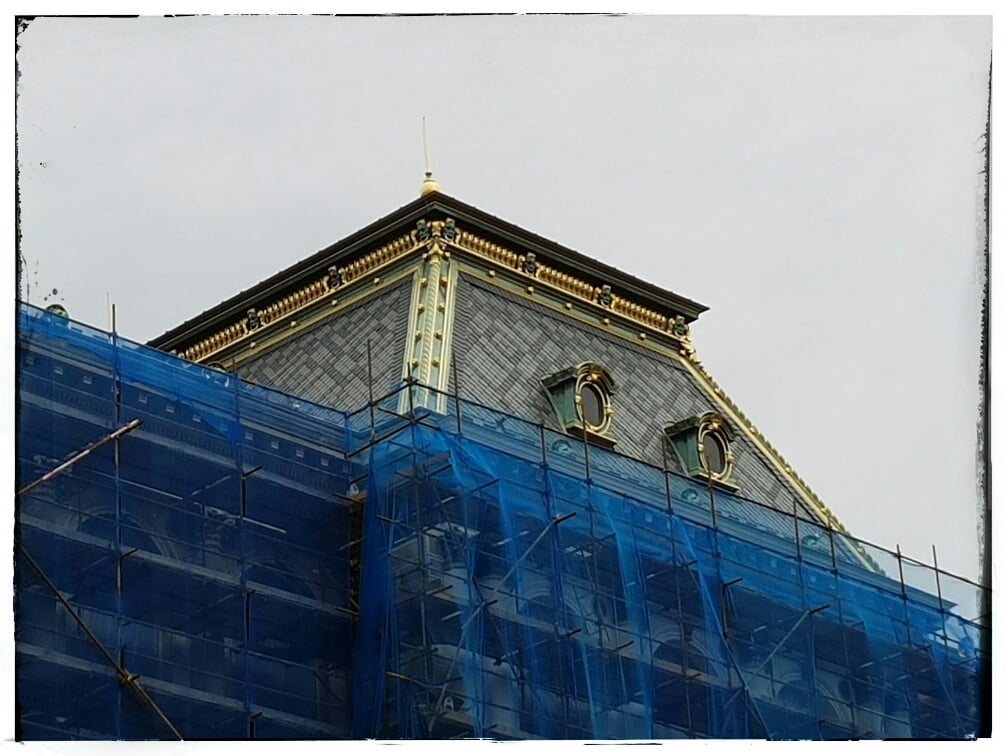 The city is about thirty years behind London in terms of "cleaning" the soot of centuries from heritage structures and many decades more in restoration.  But on those buildings that are getting attention, you can see that eventually Prague will rival Paris in beauty.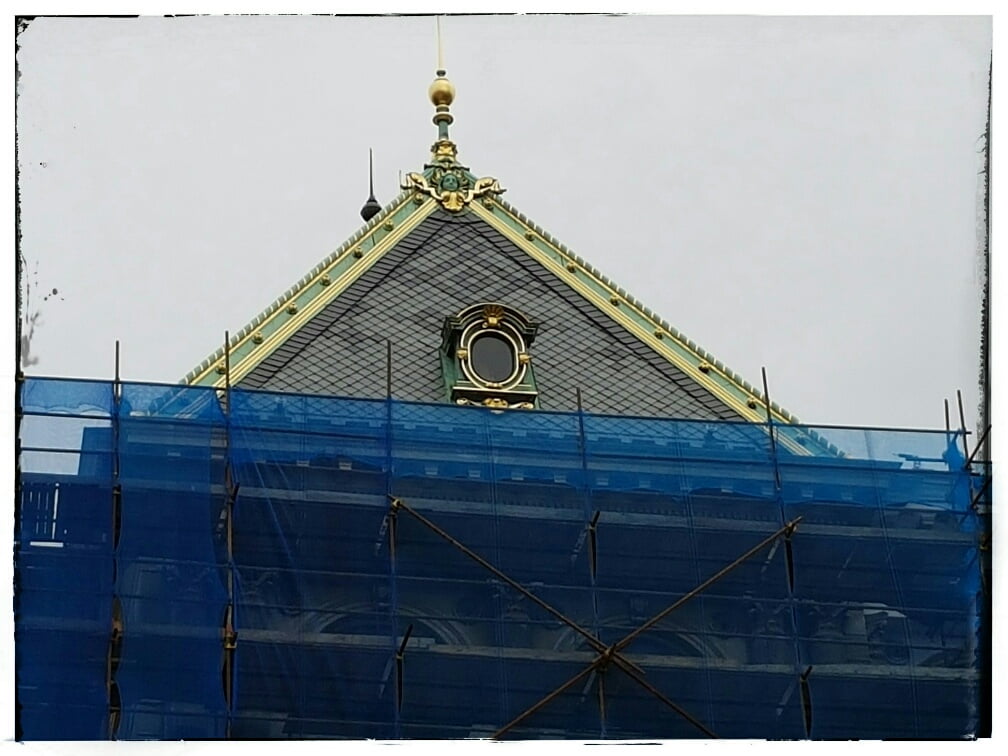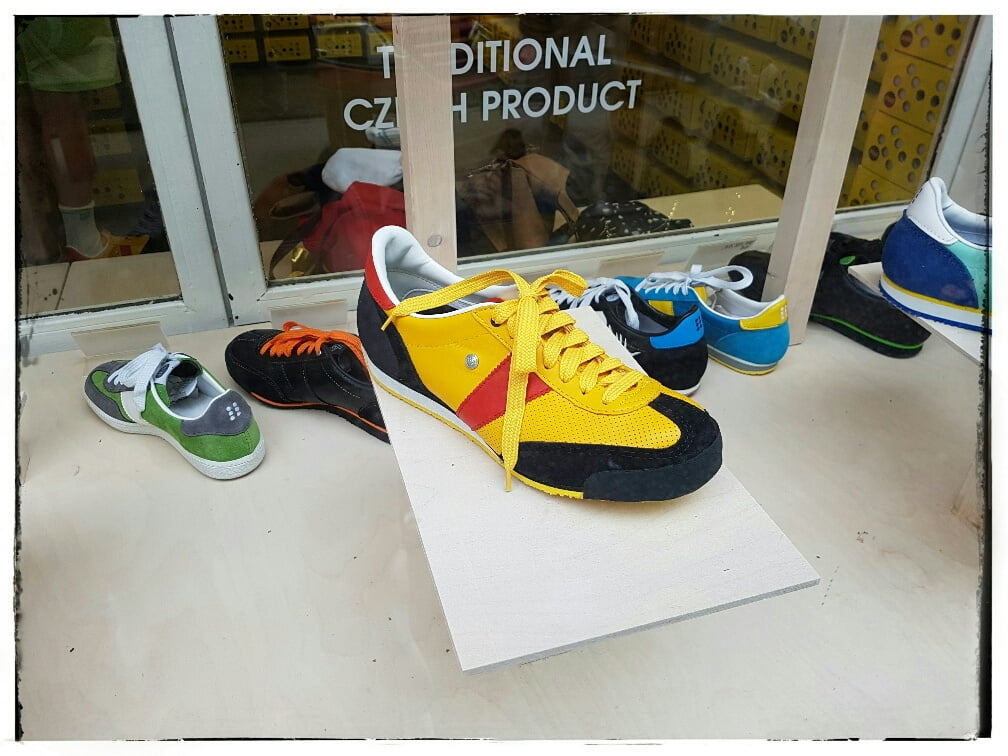 We stopped by the Botas concept store which sells communist era sneakers, but modernized (meaning they are now Vegan, seriously, but the same style and colour of the pre-Velvet Revolution years).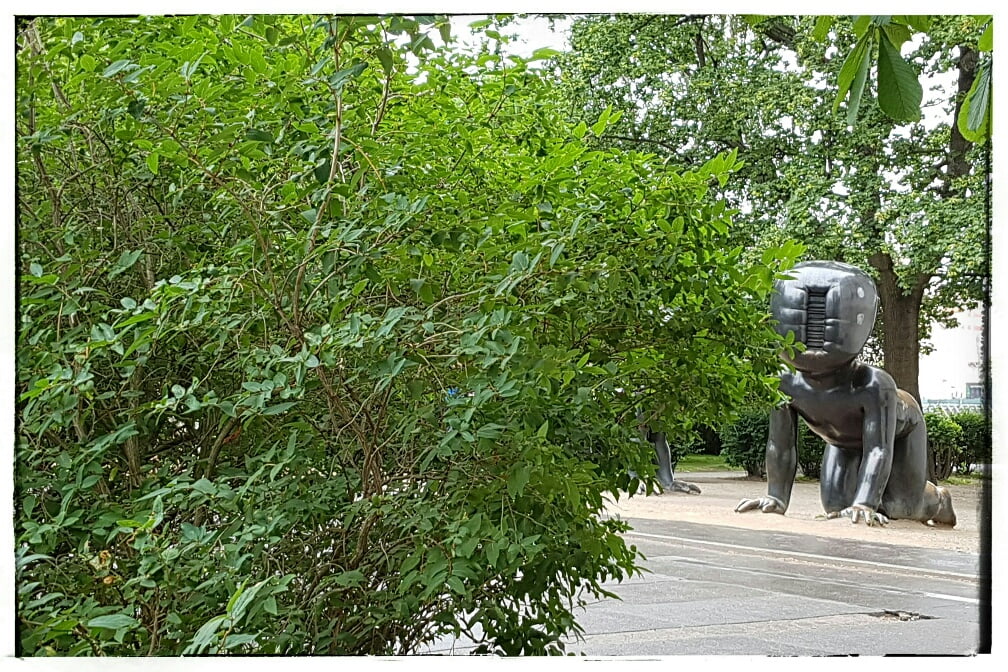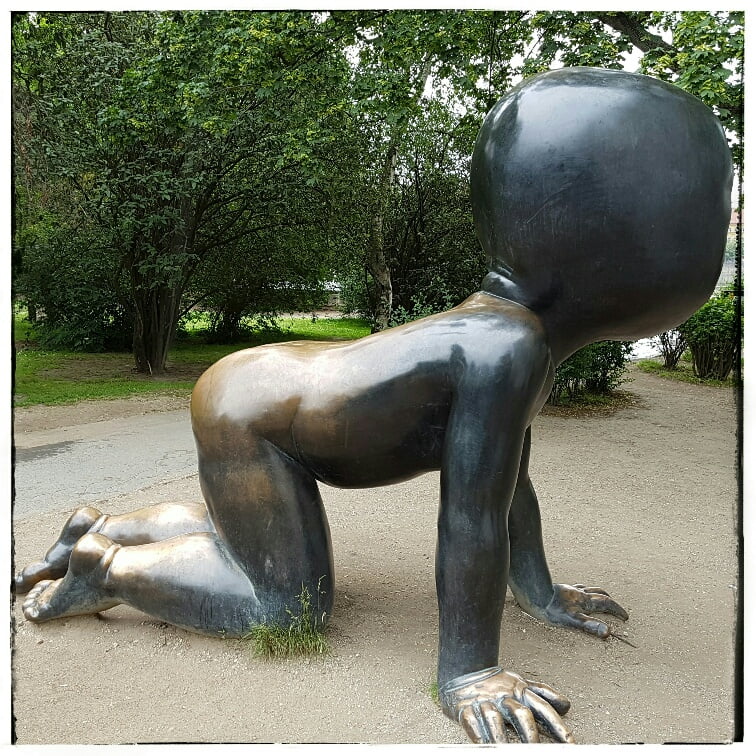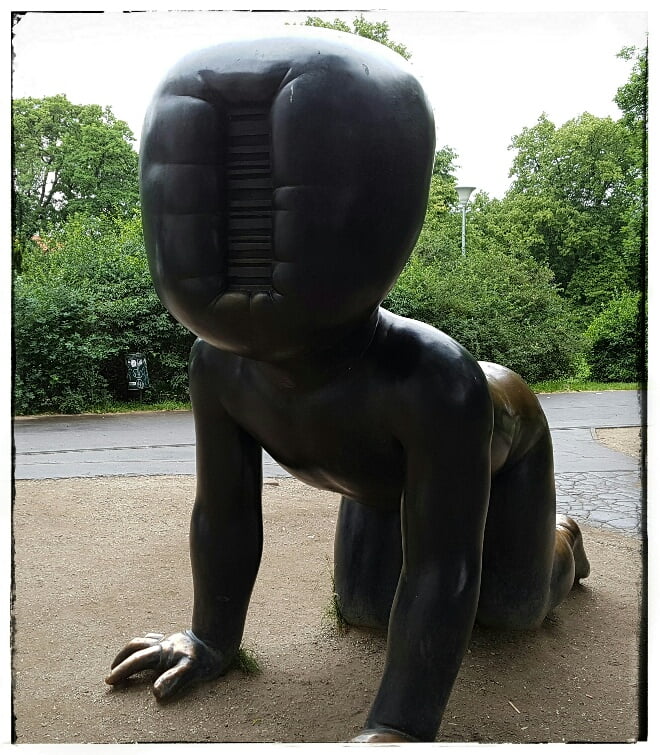 Prague's version of Vancouver's "A-maze-ing Laughter" in Motion Park.  (Anyone born and raised in Vancouver ever hear of the English Bay triangle parkette called "Motion Park"?)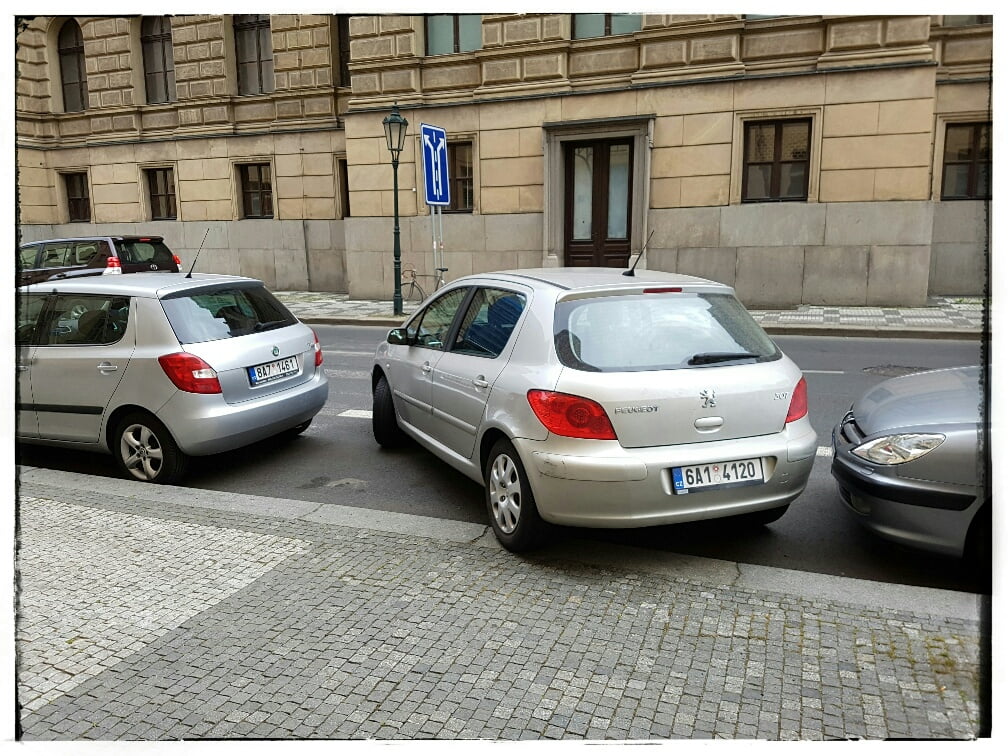 Hey buddy, nice park job.
We walked through a memorial to King Charles IV, the king for which the medieval pedestrian bridge dating back to 1357 is named; he was the first Bohemian king to also be the HRE.  At his funeral one eulogist was quoted as describing him "temperate amidst the epicures, virtuous and demure amidst the sultry."  Advice from his personal doctor read "Drink little, dine modestly, do not waste time at the table.  Do not sleep by day, do not hold your water, nor your winds." He also recommended rinsing the face daily with cold water in the summer, warm water in the winter, and lemon rind on the teeth all year.  Better advice in the 1300s than you get today with national health.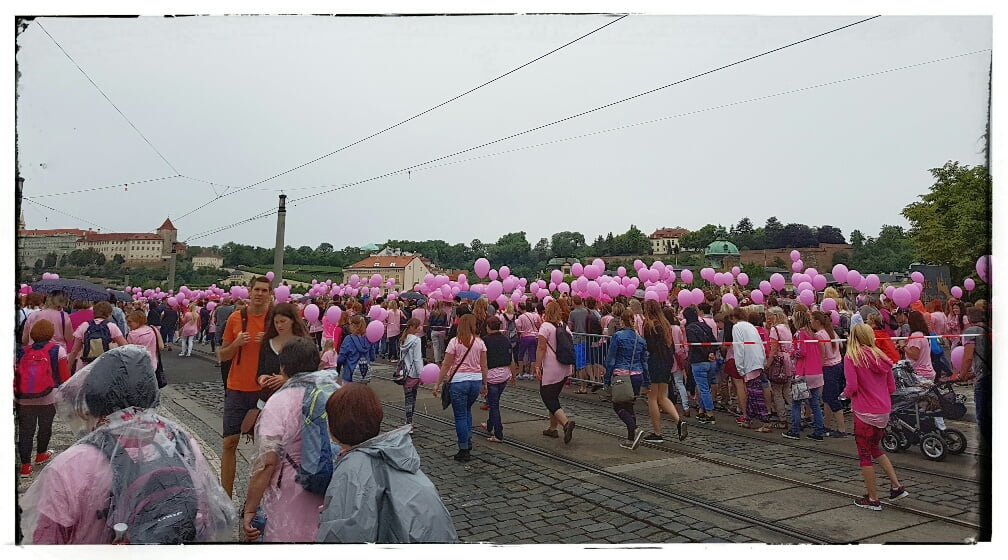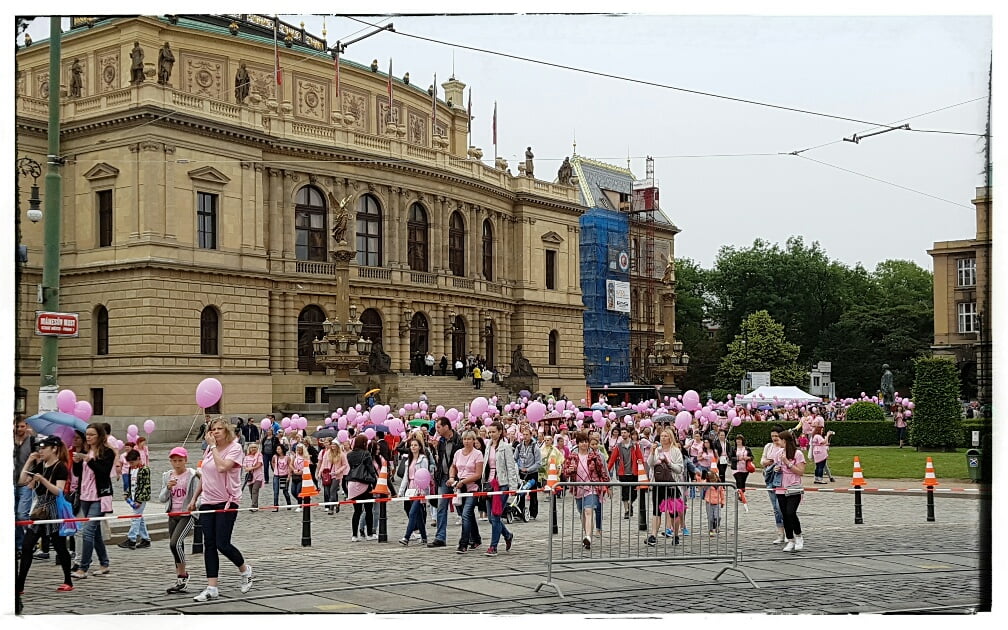 After navigating the breast cancer bandstand and meeting area, we ran into the breast cancer walk proper, as thousands upon thousands crossed the Vltava from old town.
On what turned out to be a big day of discovery, we also found out that once a year dozens of the museums in Prague are free.  That is today.  And it starts, sort of weirdly, at five in the evening, running to one in the morning.  So the plus is we can go to the Spanish synagogue.  The downside is that the Sabbath ends at 10:30, so it will be a late night.
We decided to re-orient our day in anticipation of the museums we'd see in the evening.  We took an indulgent lunch at a table cloth place called Kalina.  They get packed out at dinner but light at lunch.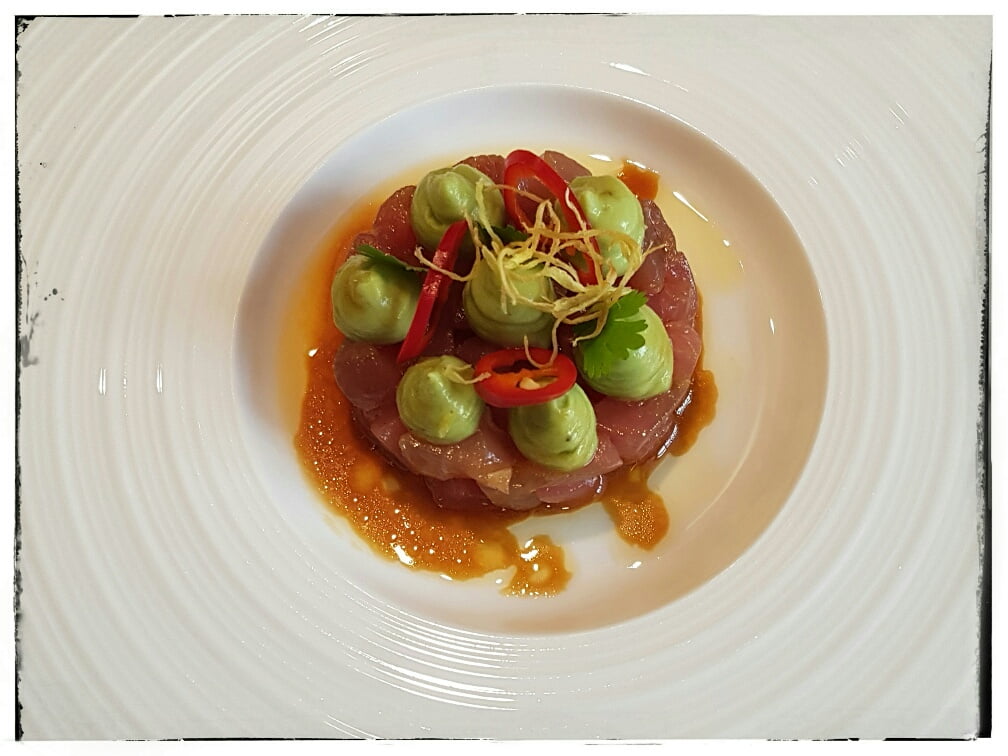 SS started with an elegant tuna tartare topped with dollops of avocado puree.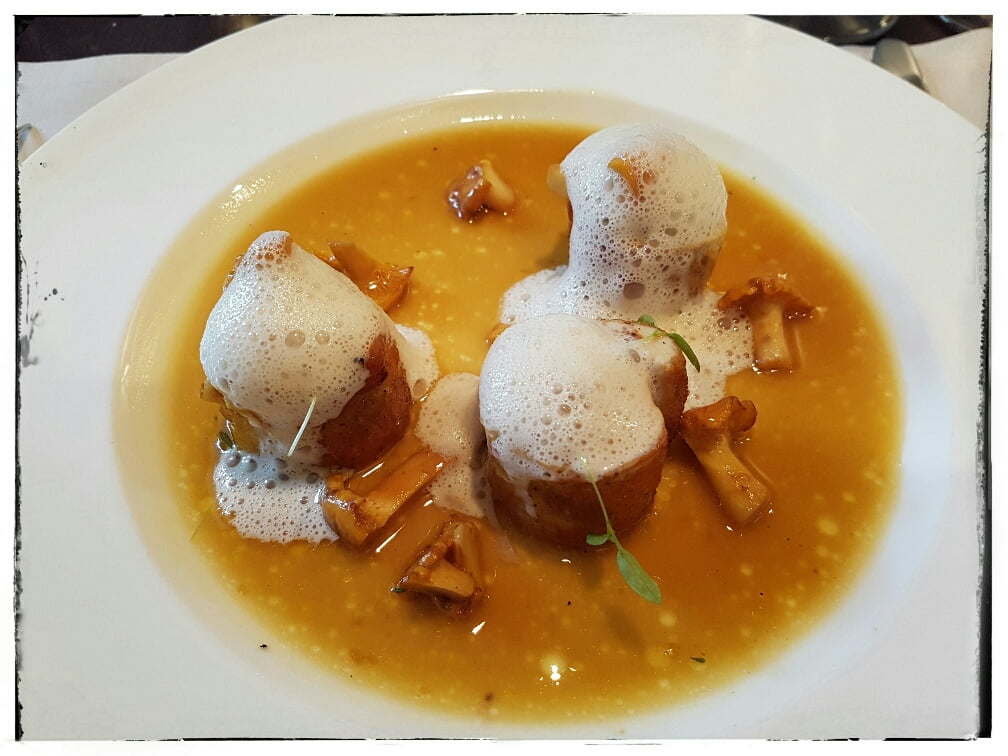 I had a chicken breast main stuffed with foie gras, braised in chanterelle mushroom broth and topped (unfortunately) with chanterelle foam.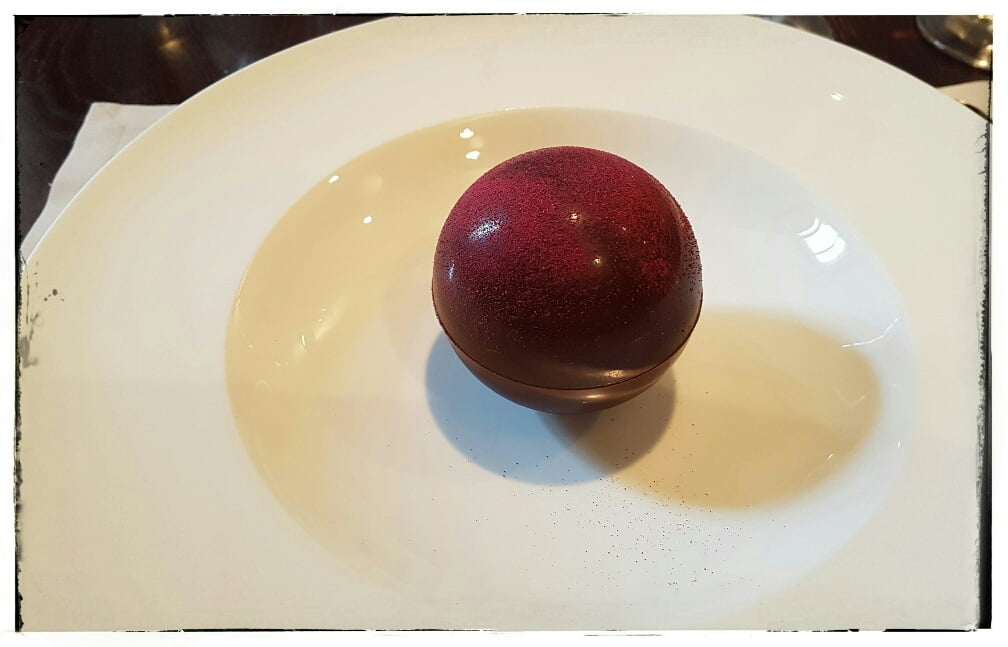 Someone has to eat dessert in this world, so I ordered a Valrhona chocolate bomb.  Inside is a frozen chocolate cherry mousse.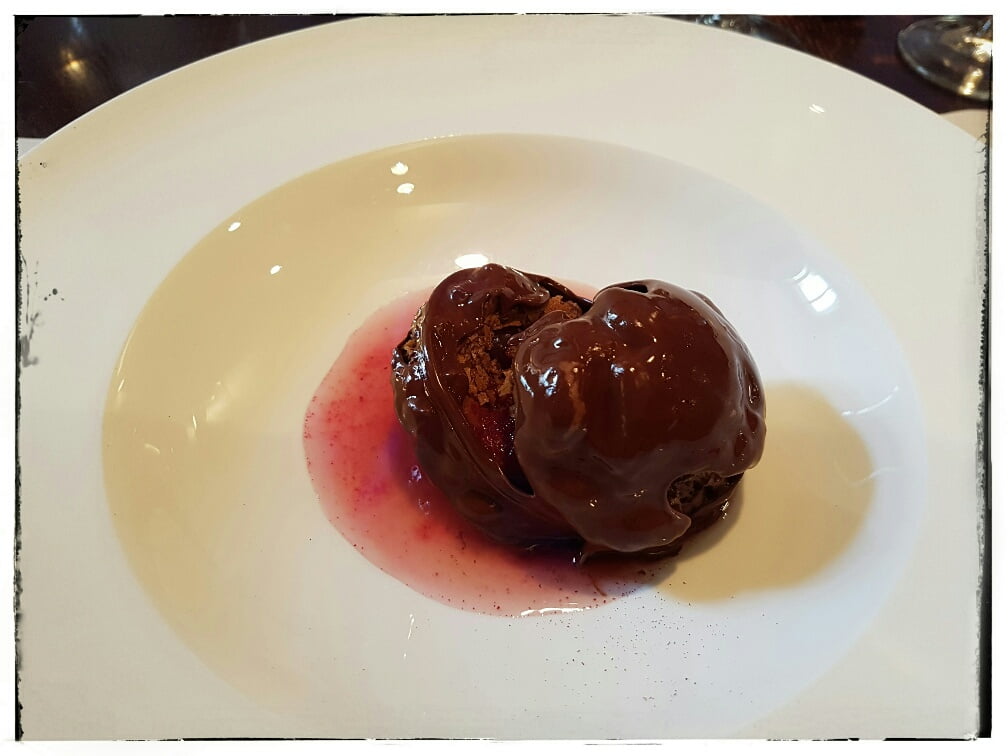 They light liqueur on fire, pour it over the bomb, and it breaks apart gently.  The result is a soft outer chocolate layer with frozen mousse, baked Alaska style.
After lunch we wandered around town for a while then decided to take a river cruise.  Cruise is a generous term.  Basically, dozens of river boats ferry tourists up and down the Vlatava.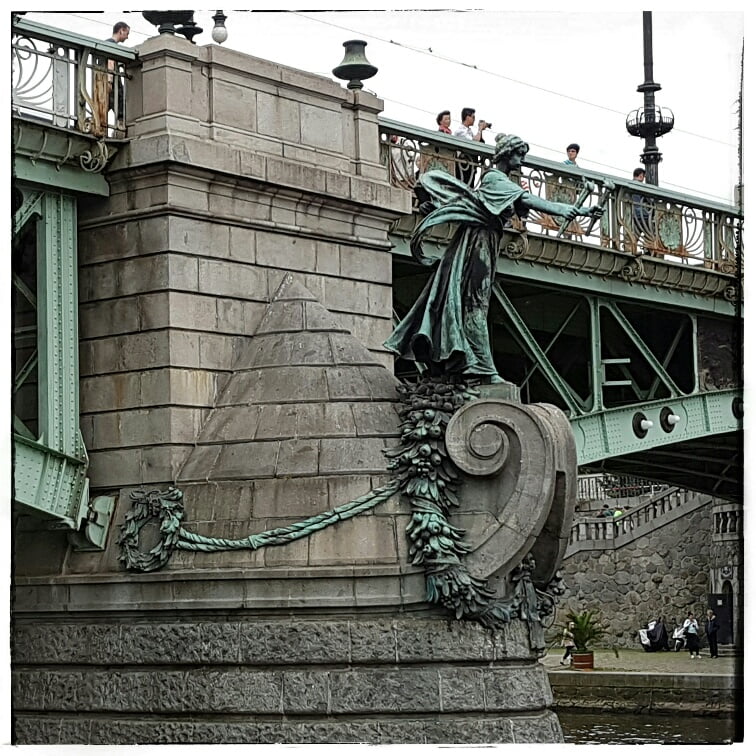 The cruise was relaxing and fun but we didn't see any sights we hadn't already seen on foot.
A few days ago in the blog I referenced St. Nicholas in the Lesser Town but posted a picture of St. Nicholas in the Old Town.  Turns out there are two.  My bad.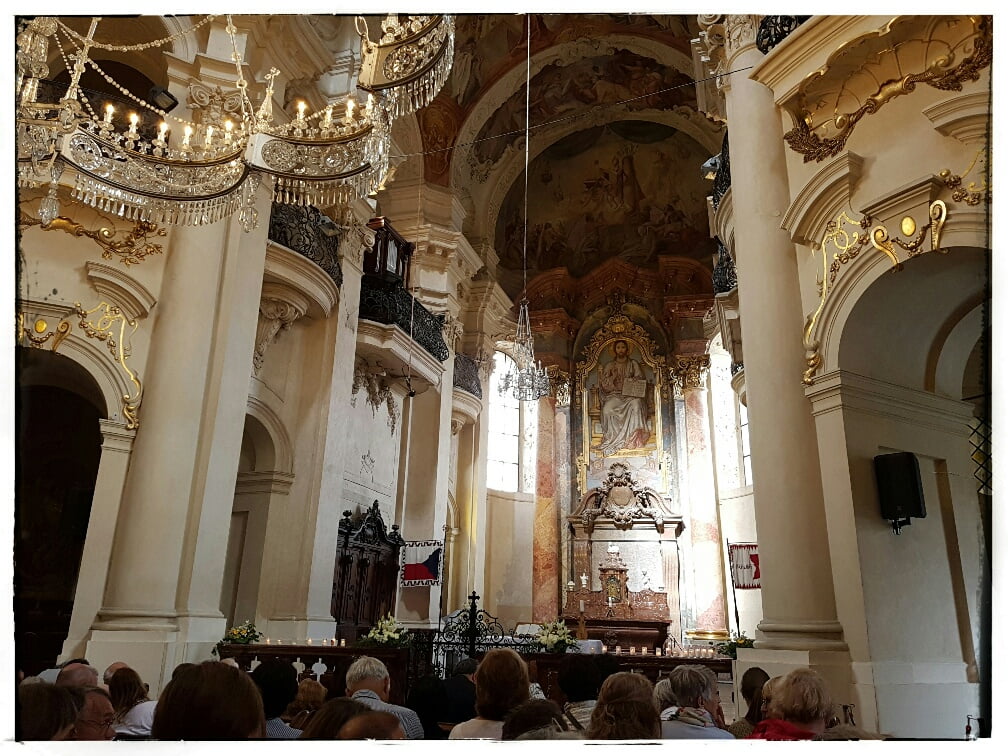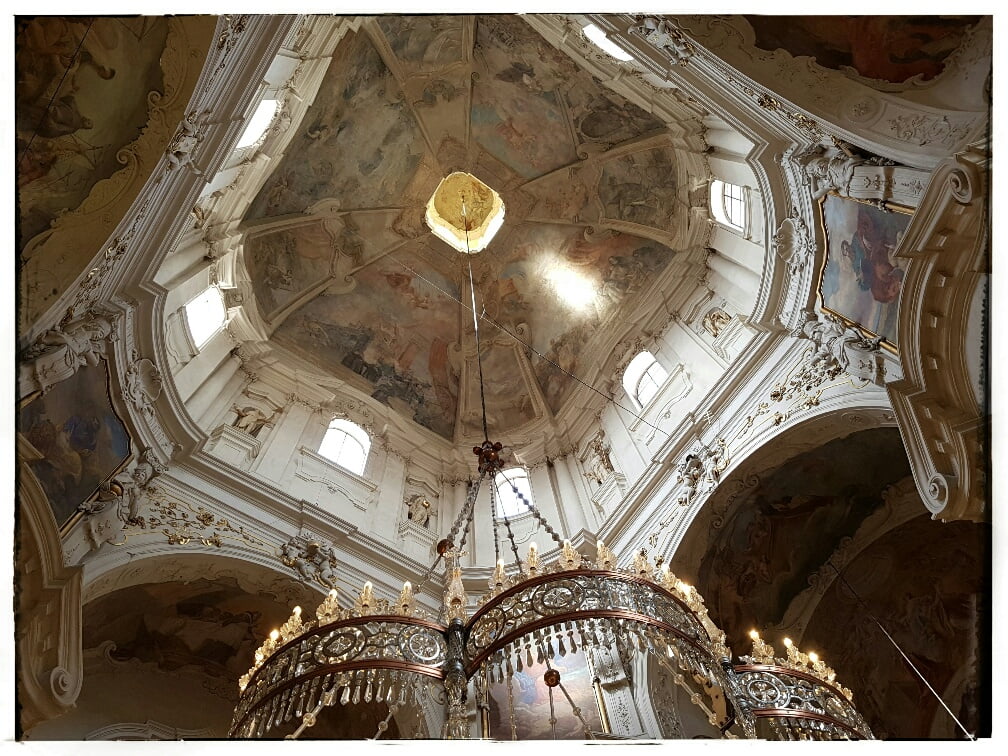 We returned to the Old Town St. Nick this afternoon for a trumpet and organ recital.  It started at five and lasted an hour; they key locked the front door!  On the plus side the music was beautiful: Handel, Pachelbel, Corelli, Vivaldi, and six more.  The downside is that in Catholic churches, old churches, the organ is at the top rear.  So to see the musicians you have to turn around and crane your neck.  Still, listening to it in a building nearly 400 years old was very special.
Here is a short snippet of the concert:
After the concert, and a bit more walking around, we took a break.  We were going to face the culture crawl, which was a night-time affair, so it was time for a relax.  We headed out for dinner after eight.  We were eating at nine; in practice for Spain!  We chose a simple French place with checkerboard tablecloths run by an Algerian in Prague.  Good food, not costly.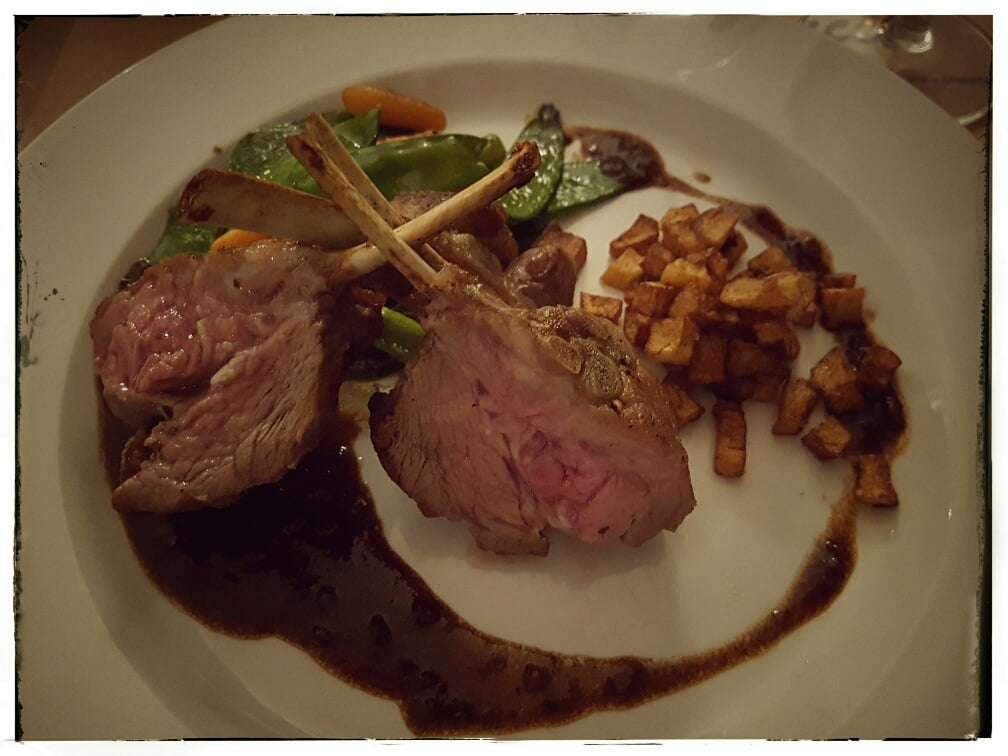 I had some lovely lamb chops; SS had a nicoise salad.
Then we headed off to the Spanish Synagogue.  If you think we're crazy to make such an effort, Google it; the design is in the style of the Alhambra.  It's really spectacular.  So, given that tonight was free, as part of the culture crawl, and given that Sunday and Monday it's closed, and given the volume of tourists in Prague, I guess it's no surprise that instead of dozens of people waiting to get in there were hundreds.  And I mean hundreds.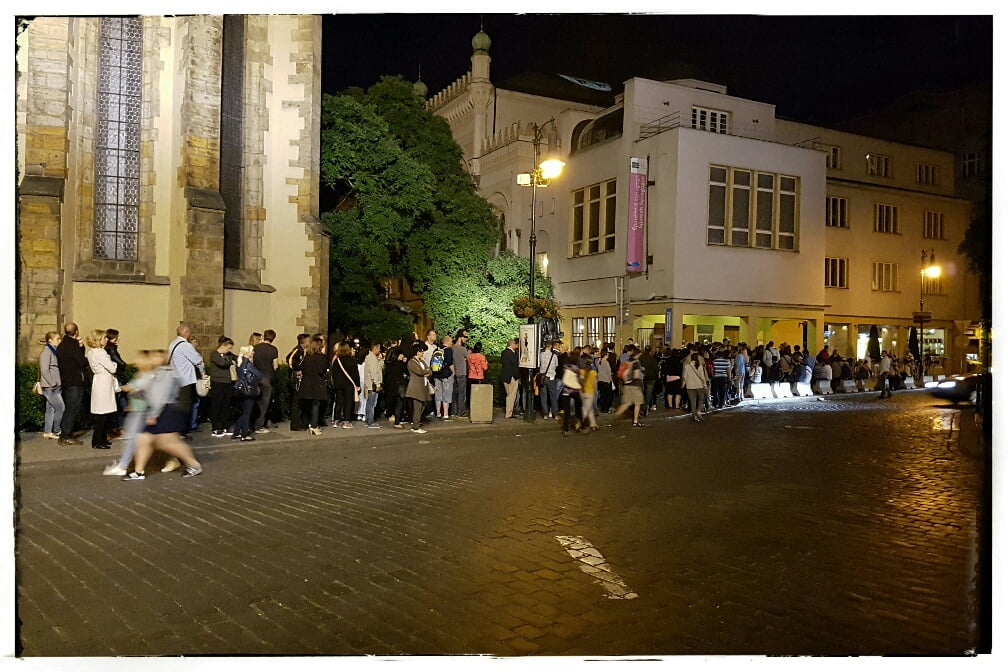 This was the beginning of the line.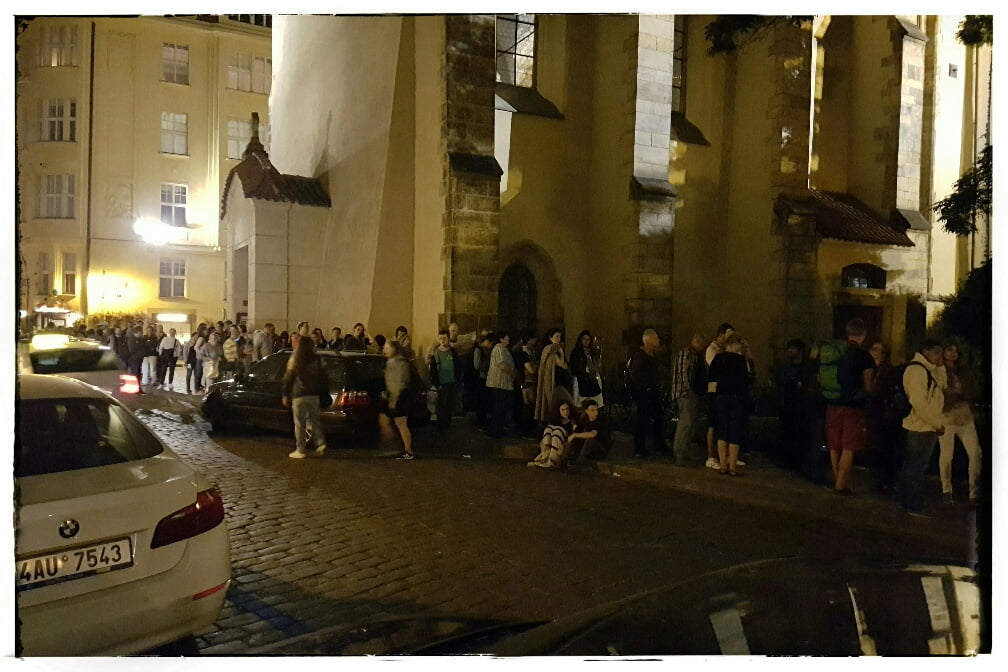 This was the middle of the line.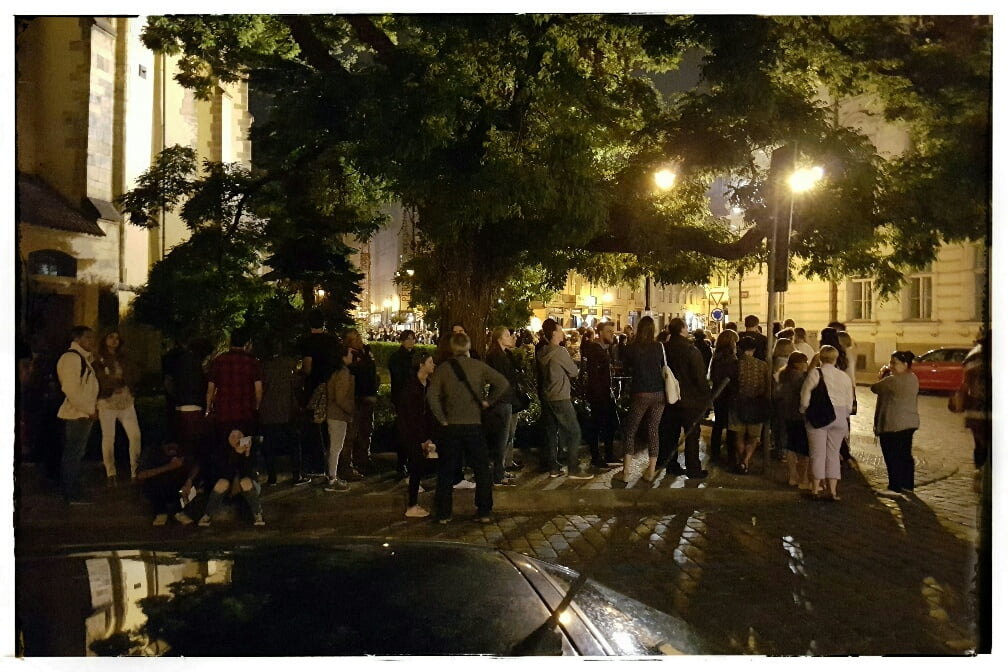 This was sort of the end of the line.
So, what the heck, we walked over to the Jewish museum.  We set our sights lower.  And here we found two sets of lines: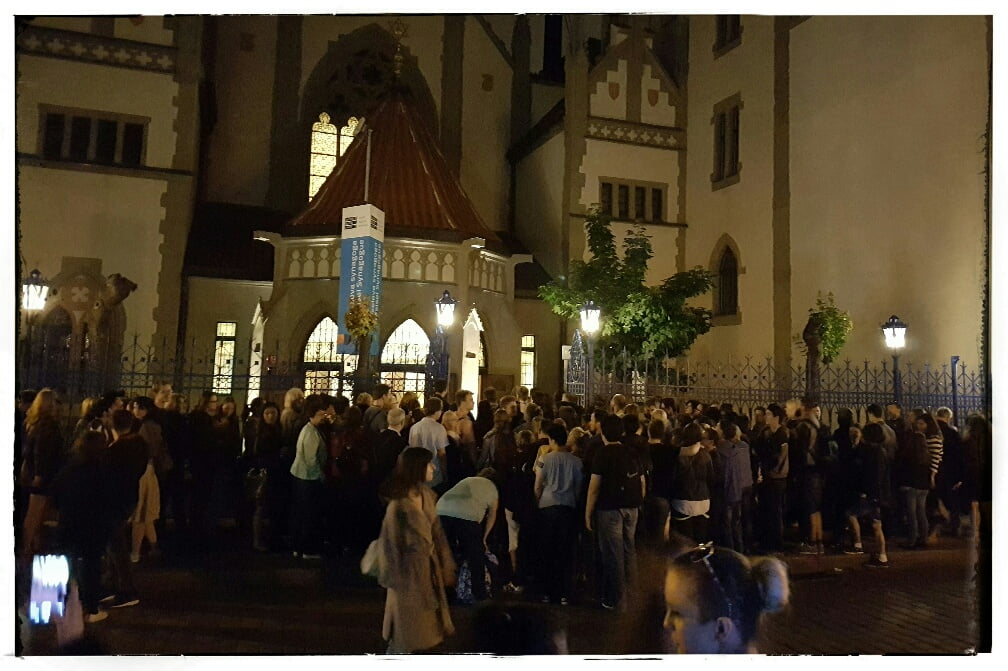 So we said to heck with the culture crawl.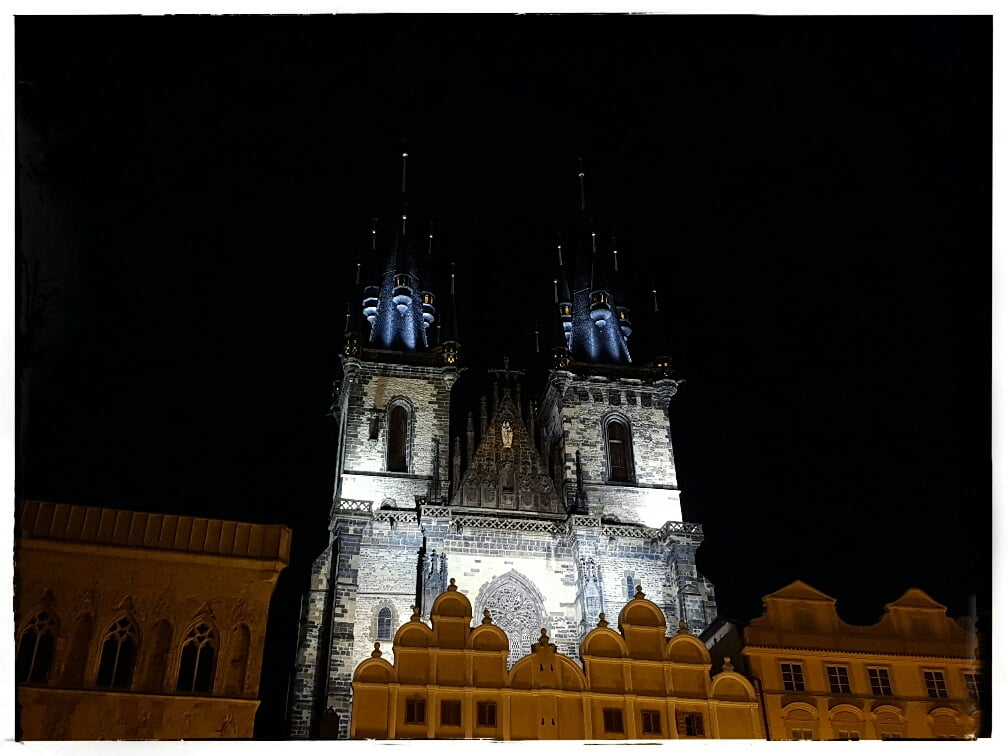 The cathedral in the centre, the Church of our Lady Before Tyn (Tyn being town in Czech) was lit up beautifully.
We called it a night, and made our way back to the hotel.  Gosh, are we old or what?