In the Winter When it Drizzles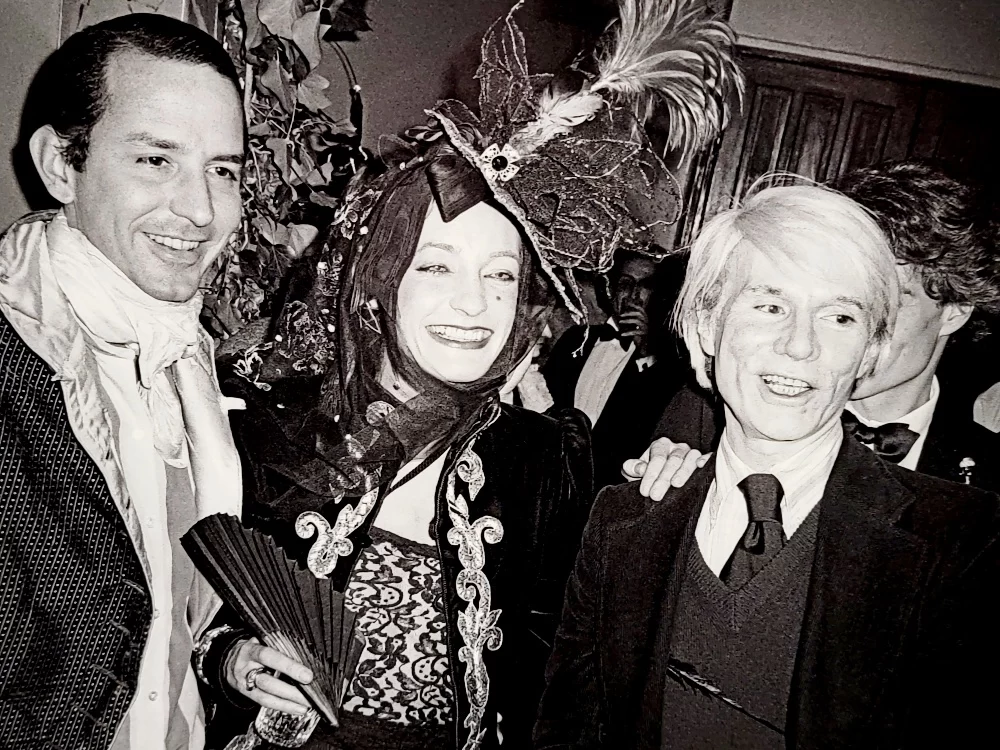 We did not have a Cole Porter moment on our last day but it did rain on and off. Pretty good I would say: Two weeks in Europe in mid-November and one wet day and even that was sporadic.
So long Hotel Orphee garrett view:
Today was our last full day. We checked out of the hotel after breakfast, left our luggage in storage, then took the metro up to the Yves St. Laurent museum.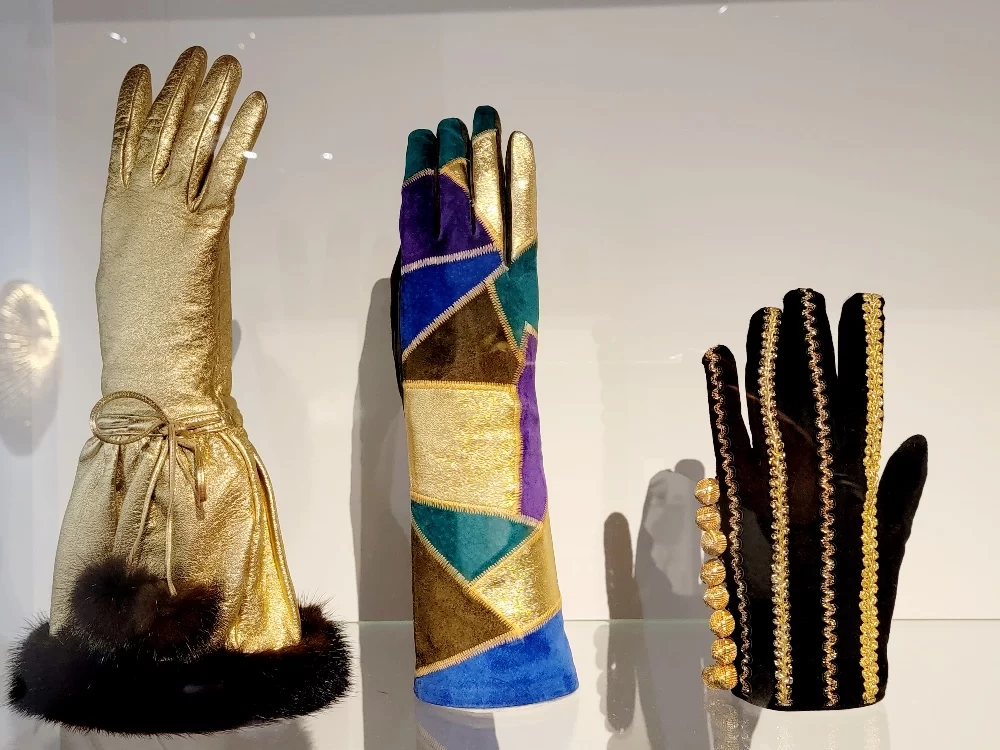 The current show is "Gold" for which the title of this blog entry should have been a reference to the "hit" song, I guess, but that song (in case you've forgotten) includes such incidental verses as:
It's only two years ago

The man with the suit and the face

You knew that he was there on the case
To this day the meaning escapes me. Spandau Ballet was very deep.
The show, in his atelier, was compact but thrilling and brimming with notable esthetique and beaute. He created fashion on avenue Marceau for over 30 years. It's worth every euro to wander the halls.
His home was lovely, at least in pictures.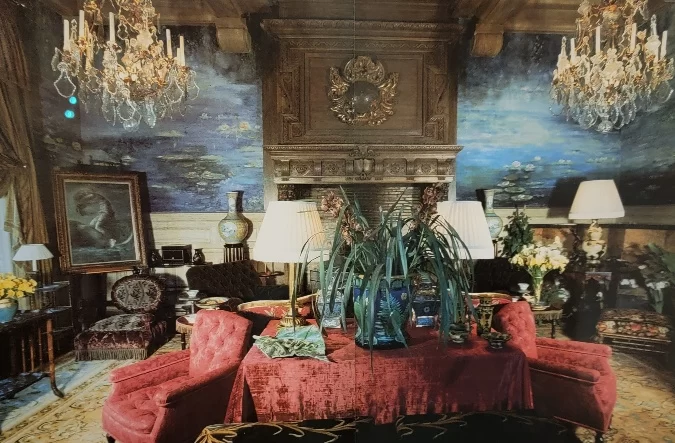 His studio proper was organized and astonishingly (surprisingly?) simple: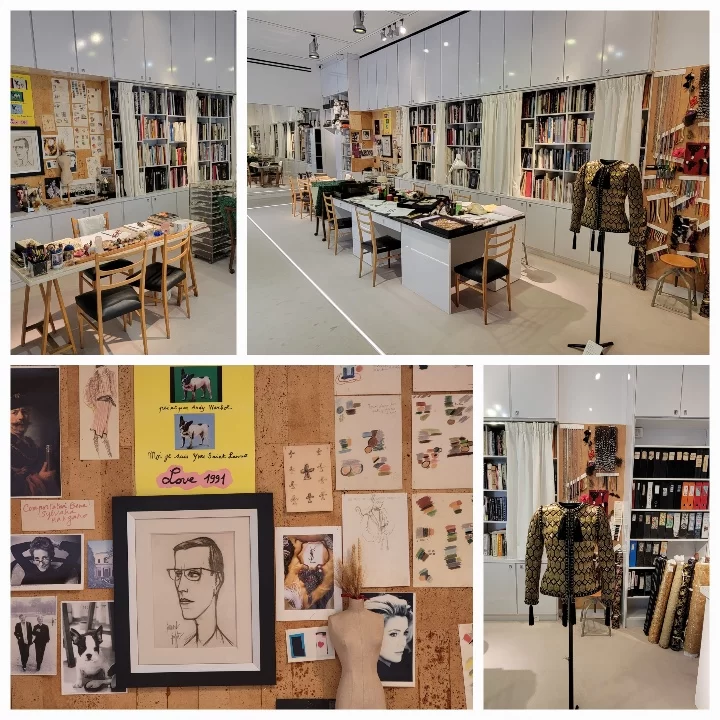 He was of course notable for his clothes, and nothing says YSL like a gold pants suit: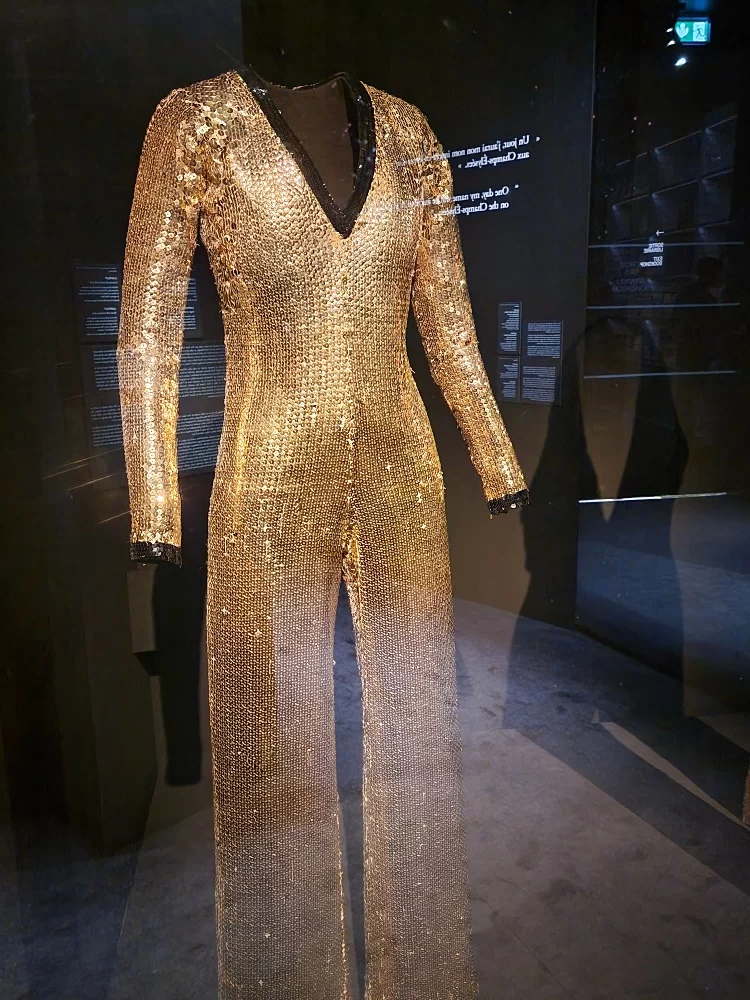 But he might not be as well known for his "bijou" which were stunning and sometimes strange and evocative; the top left bangle is a gold braid: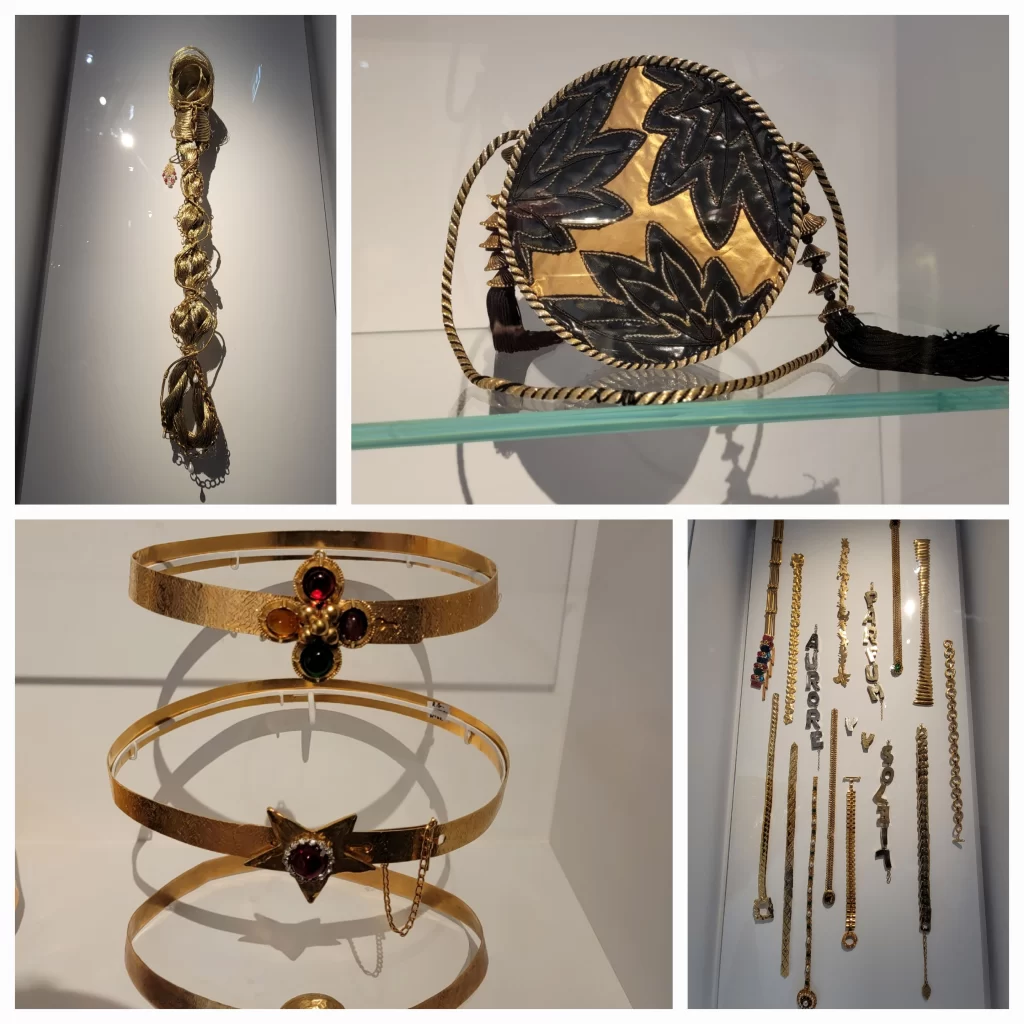 And of course he was just plain out and out famous.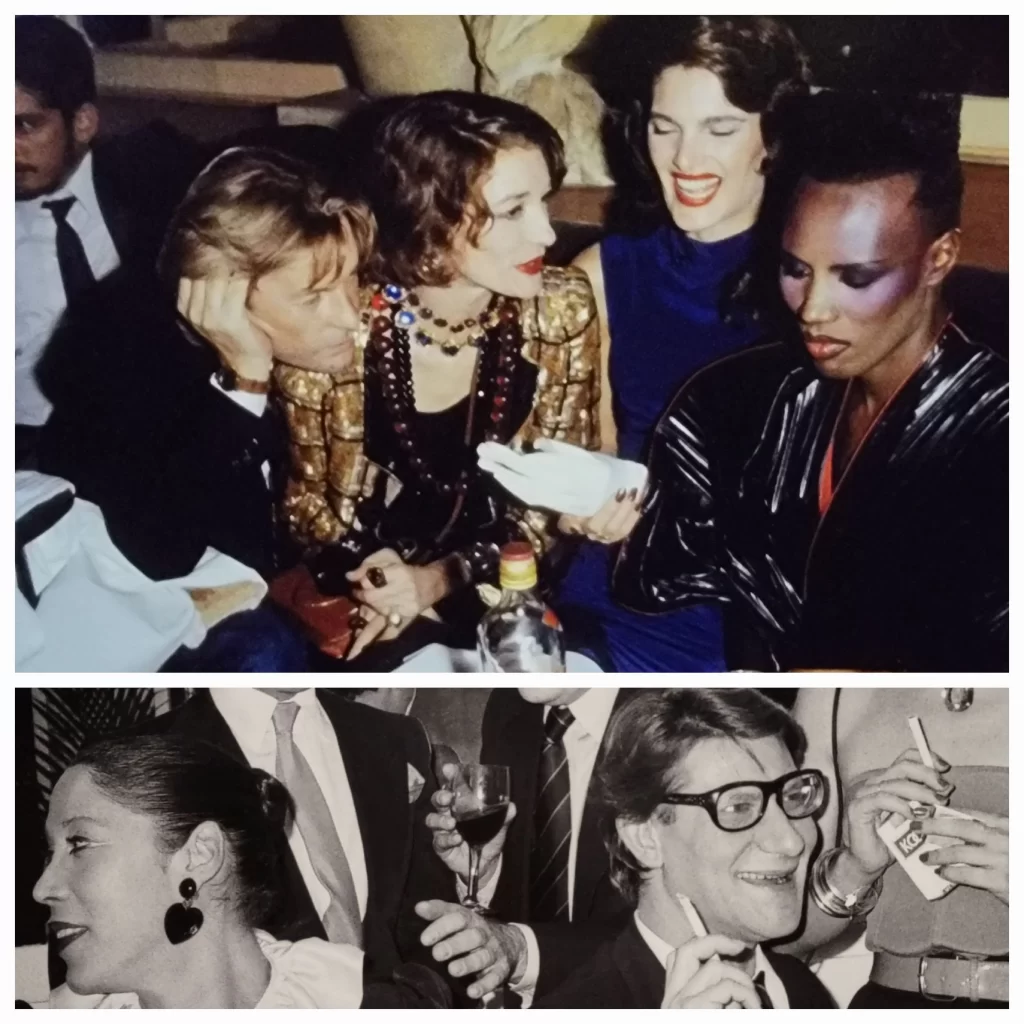 To say nothing of the picture at top, Fred Hughes (Andy's business manager), LouLou and Warhol (and a snippet of YSL's hairline on the right).
It was sprinkling on departure from the show so we reconnoitred for coffee outside the Alma Marceau metro.  SS and I were convinced the woman next to us was Jane Goodall; Nina not so much.  But we did overhear a story about when Robert Downey visited (and it seemed to me senior, not Jr.).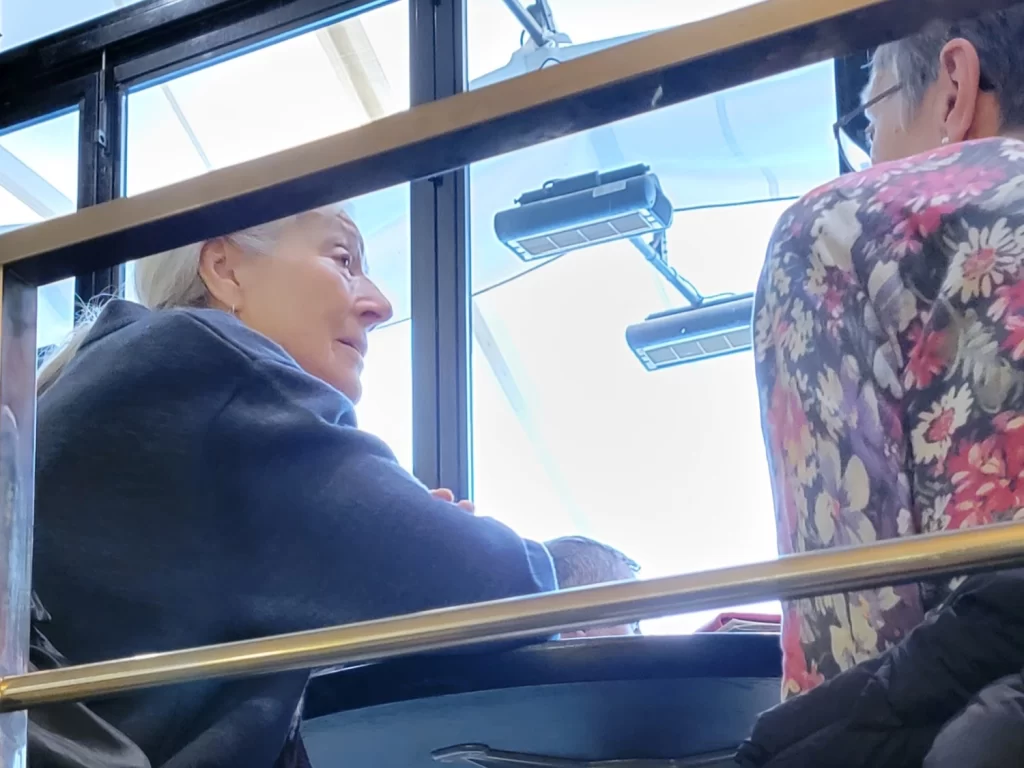 We had a late lunch reservation (2 p.m., look at us!), on the Left Bank.  The most direct route, and this is perhaps archetypally French, was to go several stops west then over a dozen stops east.  We walked into the rue Mouffetard hood again and picked up some bits and bobs from the vendors.  Then we had a scrumptious set lunch at Le Bel Ordinaire
Oooh-la-la, one of our best meals.  We had eggs and herring and velouté to start followed by pork and perch and a vegetarian main with a cheese plate, a poached apple in caramel with crumble and a classic Fontainebleau for desserts.  Ga-gorgeous.  What a finish.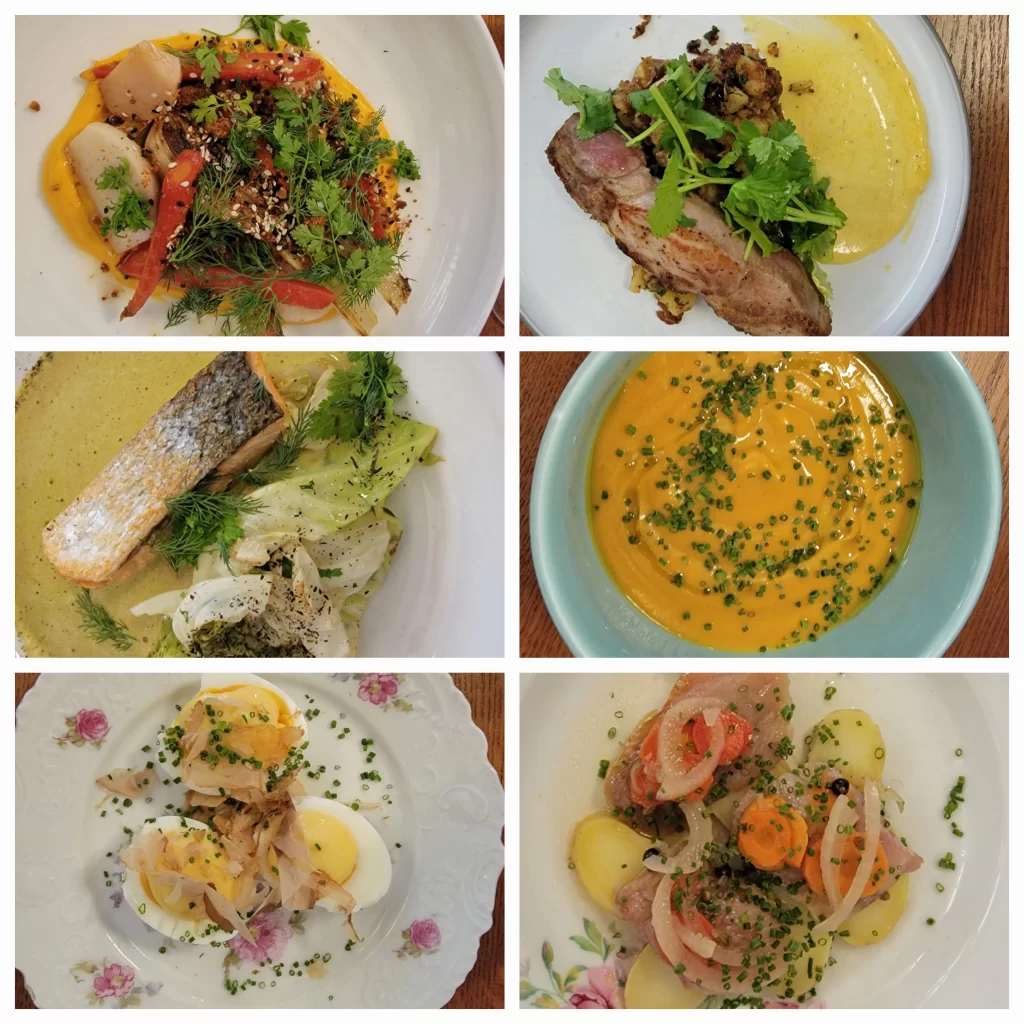 After all that eating time was ticking; we walked the half km or so to the hotel, collected our bags, and boarded the metro.  We went north to Gare du Nord then took the RER to CDG. It was rush hour and it was jammed, but we asserted ourselves and held fast and made it in one piece.
Our flight home is early.  And given that the CDG to central Paris or Paris to CDG commute is stressful, private transfer, taxi or train (and we've done them all) regardless of the time of day, one thing is true and that is that morning stress is the worst.  So we are taking our final night at the Sheraton here which is attached to Terminal 2; tomorrow we wake up, check-out, and walk over to AF check-in.  While a tad grand, as airport hotels go, it has all sorts of luxuries we've forgotten abourt: Excellent water pressure, fluffy towels, room for two people to stand at the same time, and something called room service.  Tomorrow, alas, it's back to a Canadian winter.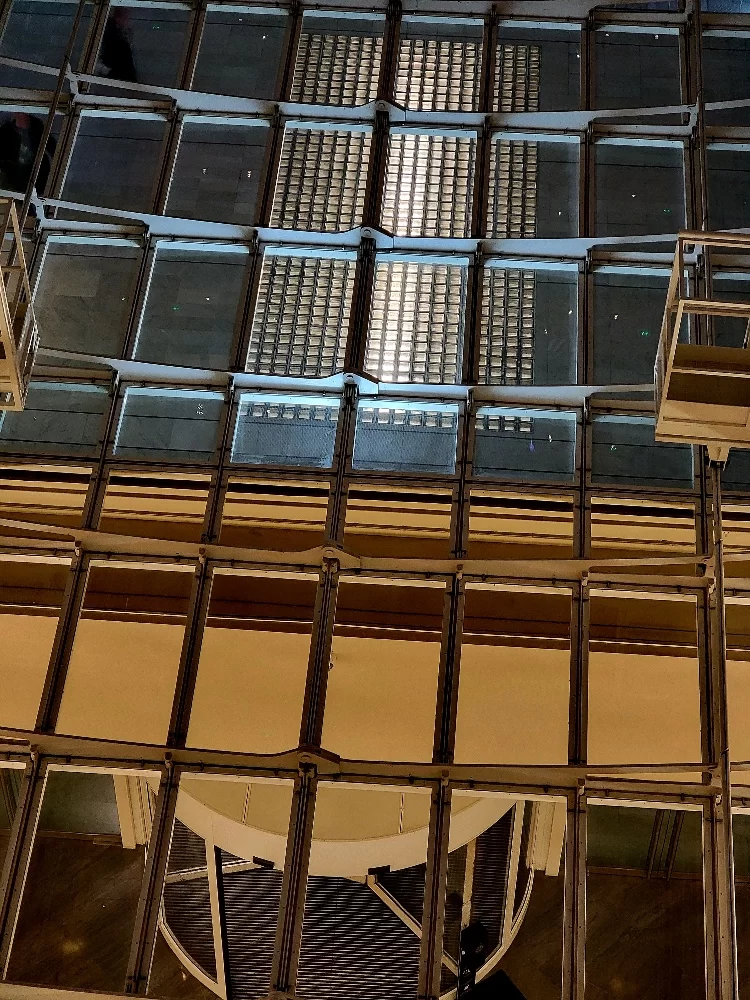 Flying home from a hotel attached to the international terminal was pretty sweet: From the lobby to a corridor, through check-in swiftly, through a bit of a passport control slog, a tram two stops to another terminal (it is CDG after all), security then the lounge. As biz lounges go, quite exceptional, with excellent coffee and decent croissants. The flight home was, truthfully, in all the years of flying to and from Europe, one of the best; friendly service, decent food, comfortable, no crying babies and best of all no snags or delays.