Grey Gardens, Blue Skies, Long Dark Night, A Whiter Shade of Pale: Fall in London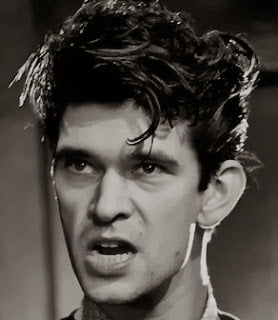 Tuesday, on a whim, in a walk that took me from Green Park
to Sloane Square to Oakley Street to Gloucester Road—one way towards Fulham
Broadway then all the way back the flipside to the V&A (where there is now
a spectacular Chihuly adorning the entrance kiosk)—then after a lovely lunch of
Pollock and wild greens at the Saatchi Gallery's Mess restaurant on the Duke of
York's square, I took in Stephen Frears' Philomena at the Curzon.  A hugely civilized movie theatre, it's where I
saw Greenaway's A Zed and Two Noughts in its opening week back in 1985 as well
as many other "art films" too numerous to mention.
Pullman seats (whatever that means) at two quid more than the wholly
satisfactory regulars.  Doomed however to
the development agenda; petitions on the go and chatter in the foyer.  Real estate like that belongs to the
billionaires who build swimming pools underground in Belgravia.  As per: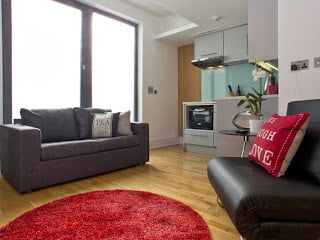 Only in England would Flat 14 be on the fourth floor…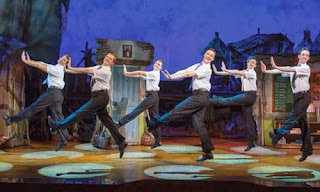 No Photography Allowed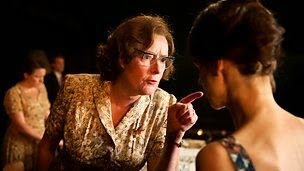 Linda Bassett of Calendar Girls renown rails on her daughter, Beatie (Jessica Raine)
I was glad to only have to walk 15 minutes for night night.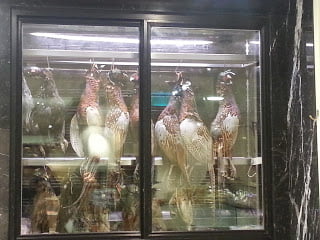 Birds in Fortnums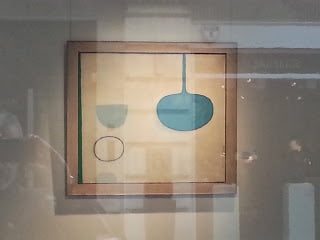 Sothebey's is in the business of selling art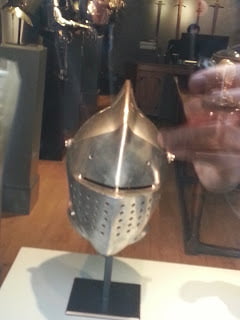 Could reduce NFL concussions (NB: £12k)
Followed by some audible snoring in the (long) second act.