The Millefeuille of Art and Architecture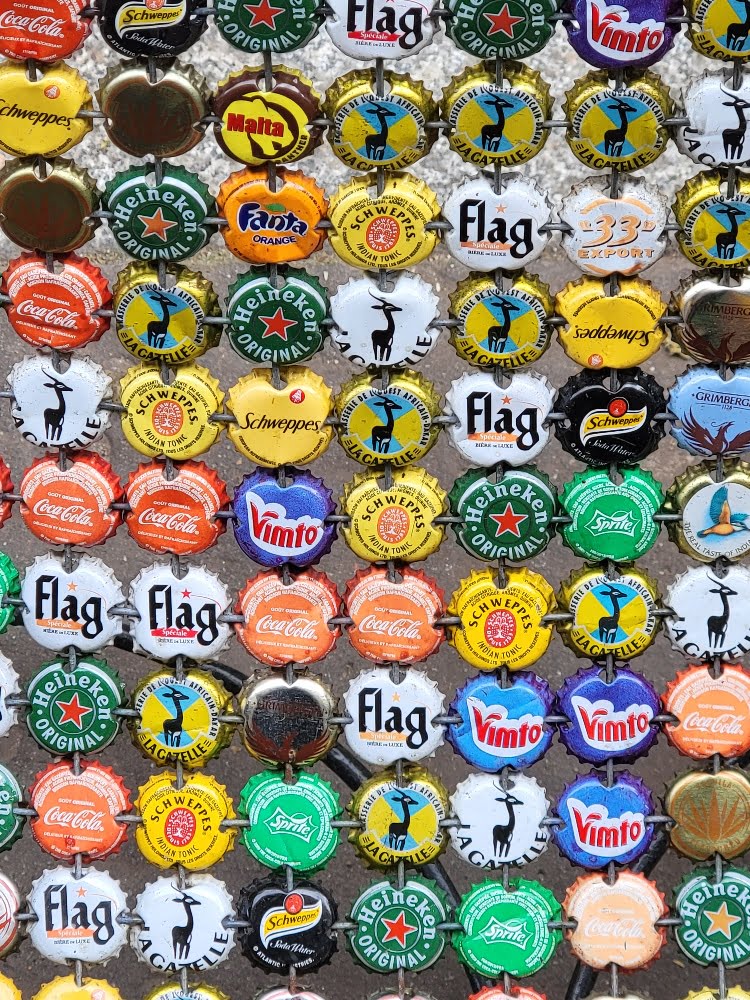 I quote the NYT. Only an American would refer to Paris that way. That said, whether your first time in Paris or your tenth, the initial 48 hours is all eye candy.
But to get to that, to arrive, to witness the "millefeuille" was considerably stressful. First, there were the torrential rains Wednesday night which kept me awake. Then there was worrying that the roads would be flooded, the winds too strong for planes to fly, the inability to get a train to the airport. All of it. After a mostly sleepless night I finally decided to get up, shower, call an Uber. He arrived promptly, we drove the speed limit through central London (20 MPH! At 6:30 AM!). I loitered on the platform as the Gatwick Express was bursting at the seams until a conductor beckoned me on; "there are delays" she yelled, inferring there may not be another train.
Gatwick. Well Gatwick was a scene of apocalyptic chaos. Hordes. Queues. Day drinking.
And then, not ten minutes late, the budget carrier I'd rushed to book a flight on, disembarked and just over an hour later we were in Orly.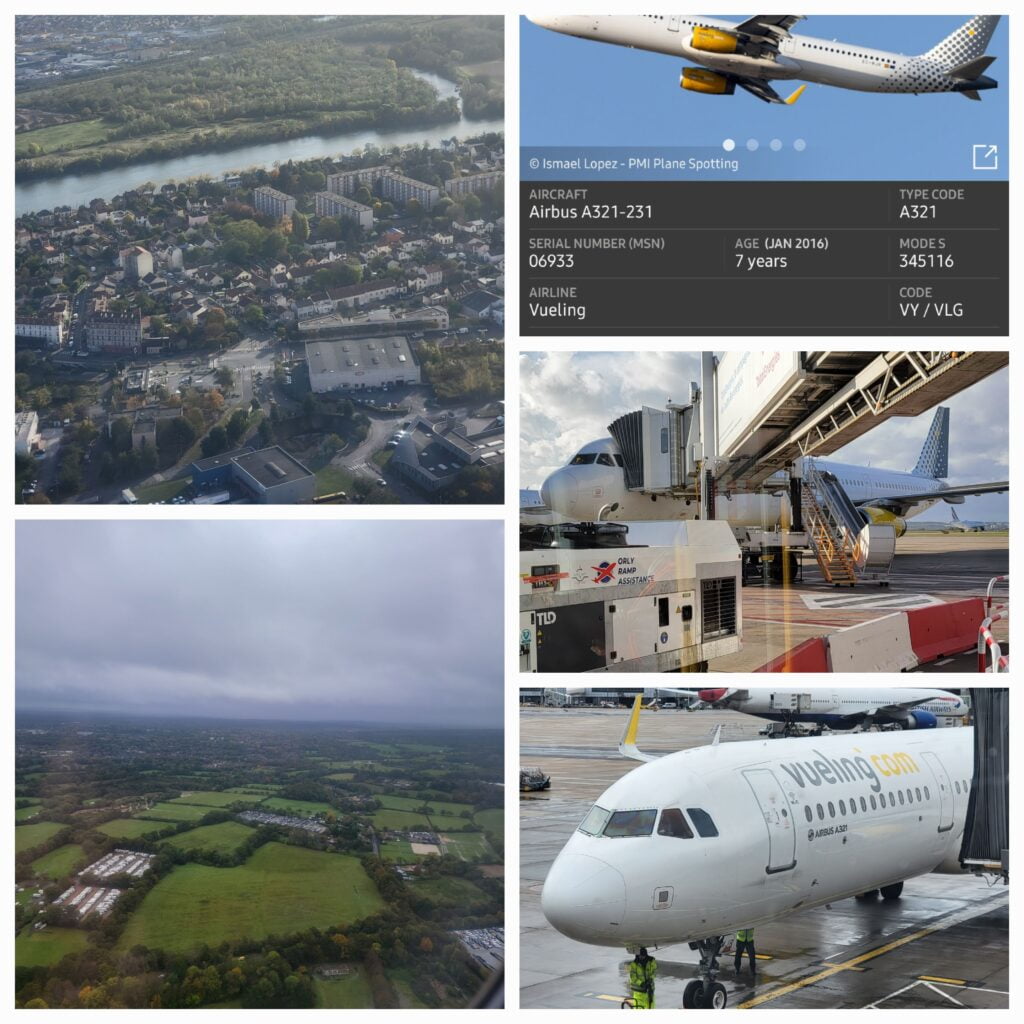 Not unlike London, it was sunny, it was cloudy, it was bright, it was bleak. But it was still a rush, whizzing through the cobbled streets, down the left bank, around the Ile de la Cite, through the Marais until eventually, just past Republique, the Hotel Fabric: A textile manufacturer hotel conversion.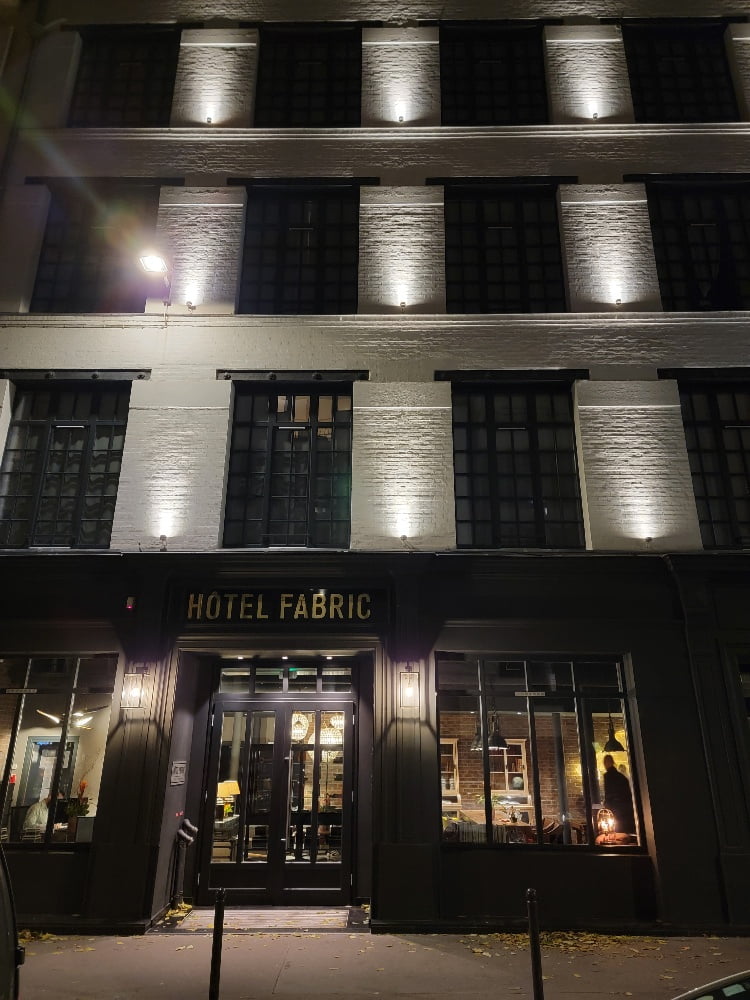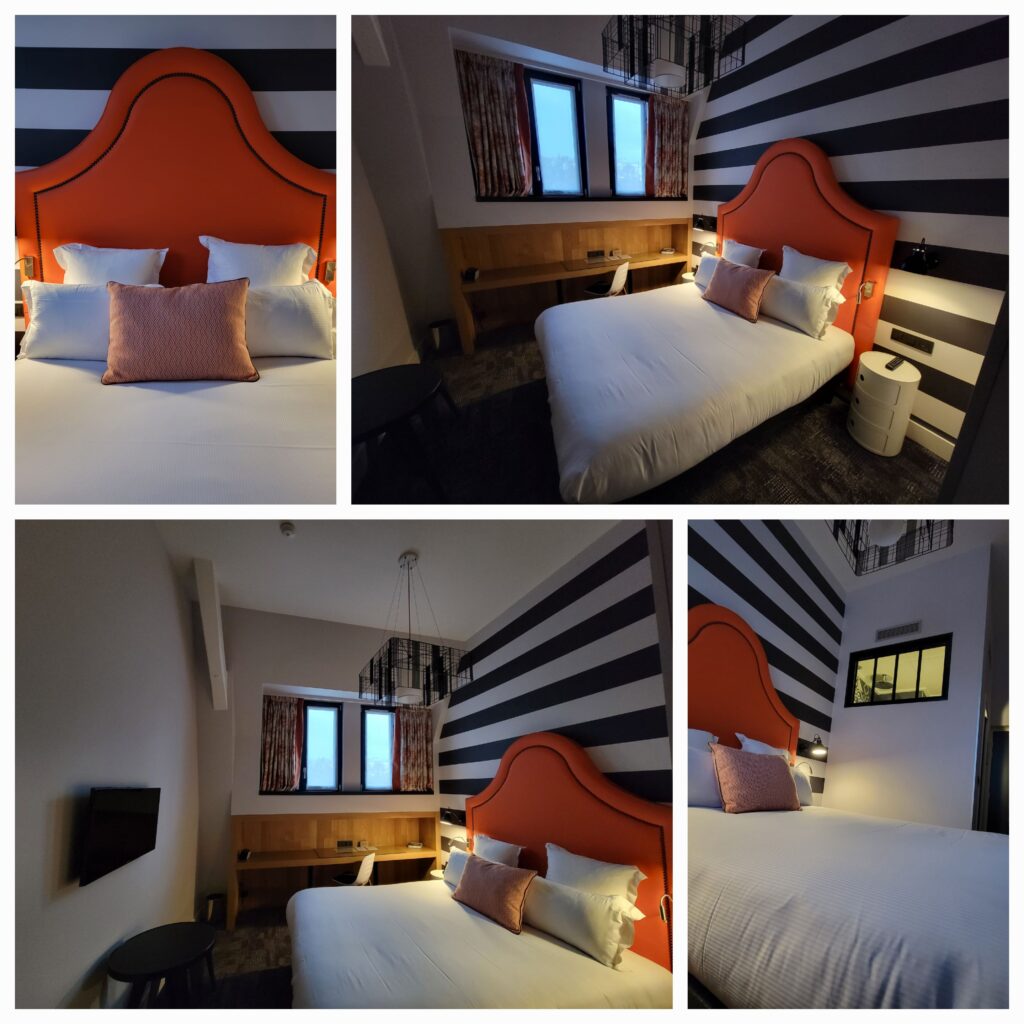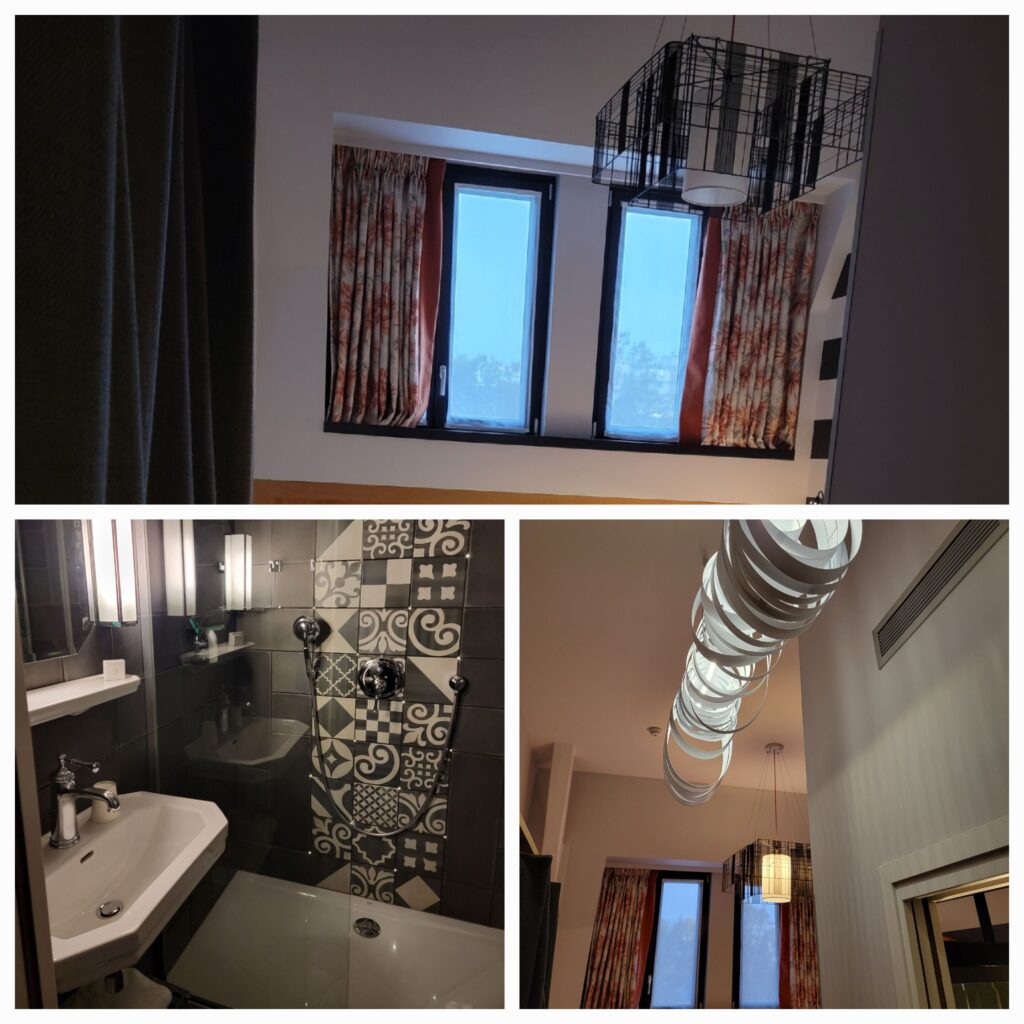 In the evening I had a reservation at Le Servan, run by two sisters of French Asian heritage, a hip and heavy in accolades bistro steps from Fabric. Truthfully, my intention was to eat at their second restaurant, which puts a French spin on Vietnamese, but I inadvertently reserved at Servan.
The food was solidly French and ridiculously good. Warm braised sardines atop a toasted brioche. Ethereal falafel on a bed of whipped humus. Handmade ravioli with mushroom, spinach and, in the centre, egg, in a cardiac arrest butter sauce.
I slept well.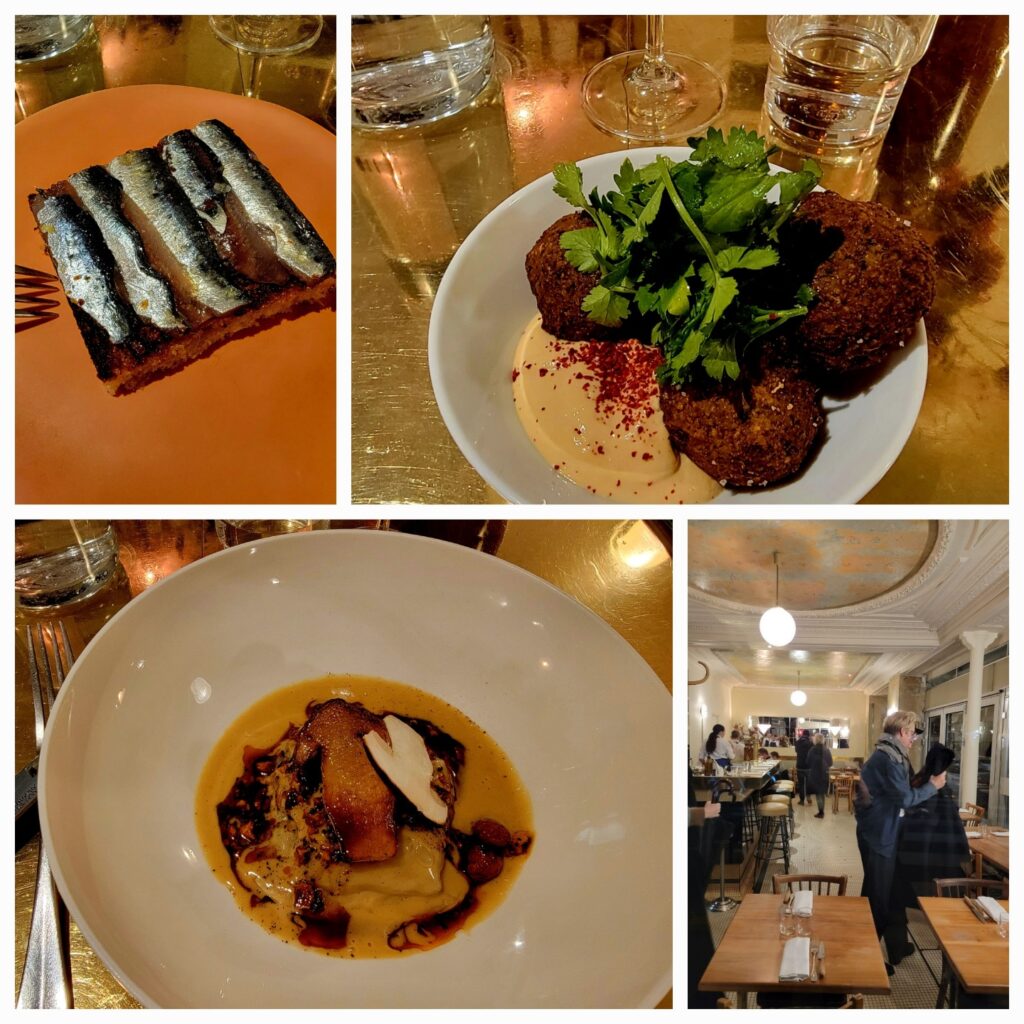 Friday morning beckoned: Good weather, the bustle of Paris, the quaintness of the 11th. I did a load of laundry. Such is life. Then I walked the hood.
Market: Check. Cheese shop: Check. Heritage cathedral: Check. Gosh the only thing missing is a clown shop.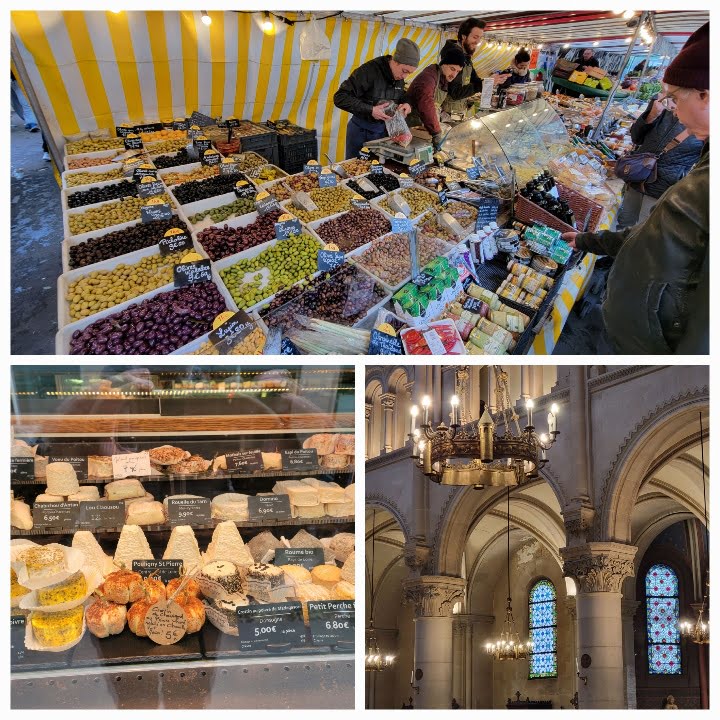 Midday I walked to the tennis, about an hour away, through side streets and bustling central squares, Bastille, Nation, etc.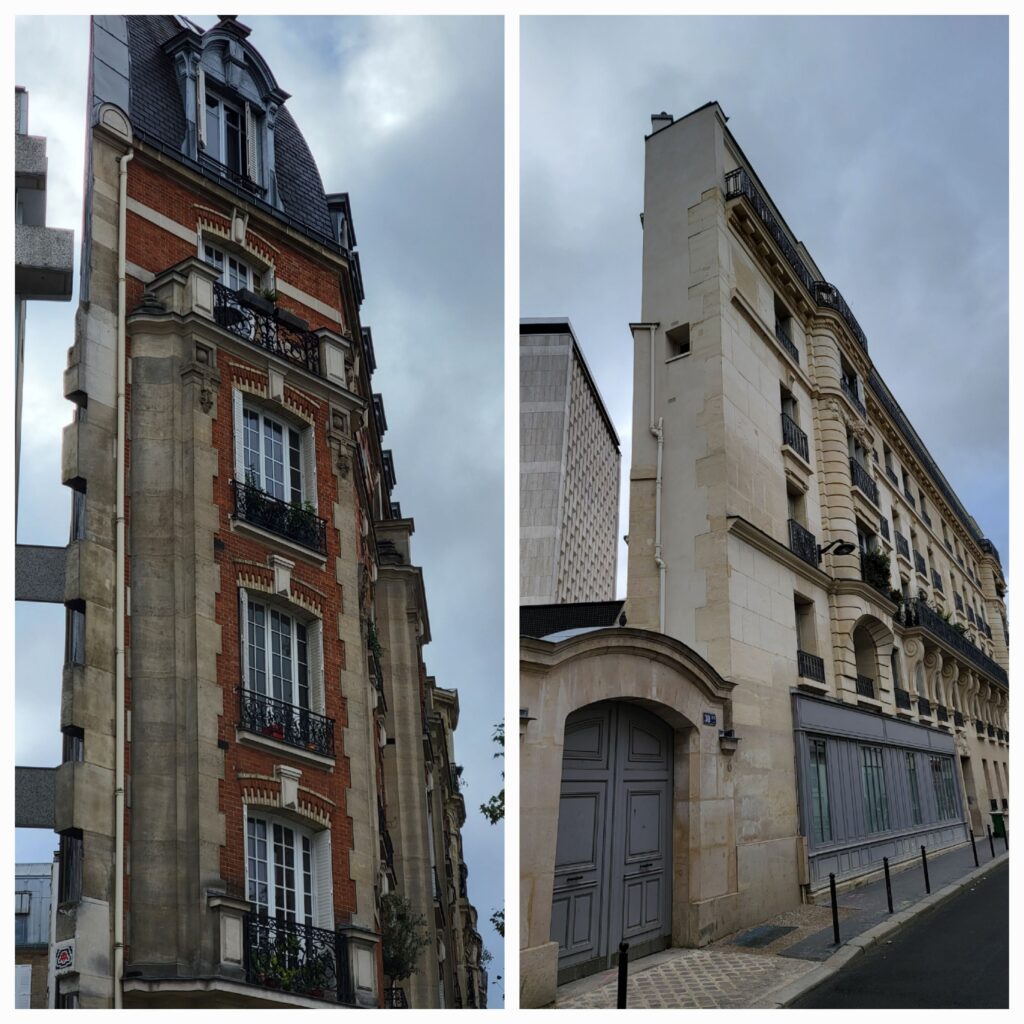 The crowds were significant as we all funnelled through haphazard security; on TV the Accor Arena looks petit, but at capacity it exceeds Vancouver's Rogers. I do like the fact that Rolex Paris Masters abbreviates to RPM.
Speaking of records, who can make sense of this mixed album, a collection of disparate tracks on dogs and cats. Nothing business-ish in the music business…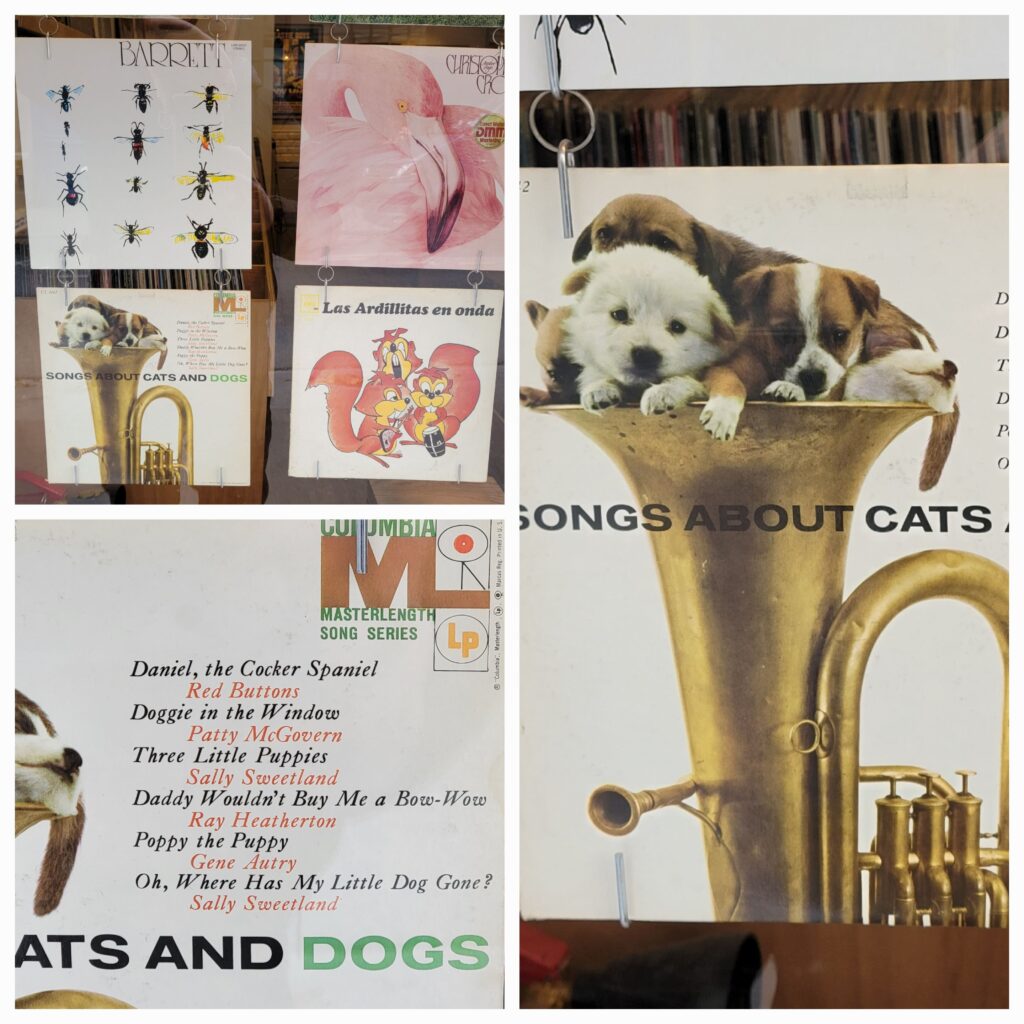 First off was Hurkacz and Dimitrov.  My two cents on Dimitrov is that he's a ghost tennis player.  If you are afraid of him, he wins.  If you aren't afraid he disappears.  He has a career long trend of coming on strong and fading away like so much ectoplasm.  But what HH was thinking, I mean what was he thinking? Missed drop shots, mistimed lobs, brutal serves followed by pathetic serves, it's anyone's guess, but I suspect the thinking was mostly beard-y coach Boynton and not Hubert.  If there's one thing HH has in common with Raonic (besides their size, their grandiloquent service motion, their loping movement) it's that they are uneven.  And the worst part of it is this: Dimitrov won't win the Rolex Paris Masters.  He'll just compete.  The top players aren't afraid of Grigor.
Second up was Tsitsipas and Khachanov.  Khachanov is an athlete in the wrong sport; he has the size, strength and attitude of a rugby star.  Tsitsipas, on the other hand, is basically the Christian Dior of tennis.  Often style over substance on the court he is, on occasion, and often on ground strokes, the most stylish, and awe droppingly gorgeous stylish player on the tour.  But style also comes with attitude, sometimes hubris and, in Stefanos' case, the oozing smarm of entitlement.  Still, he played smart, subtle, and with just enough adornment to close in two.  I will take two of whatever he's serving.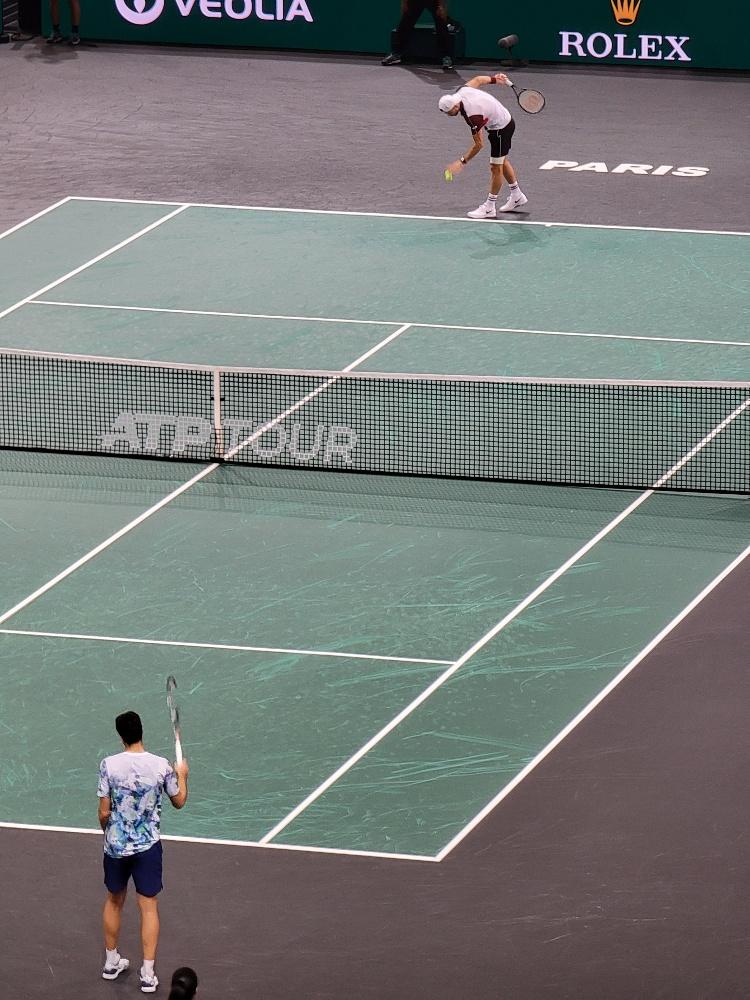 Dinner was at Clown Bar, so named as it sits in a complex of the winter circus, or Cirque D'Hiver, a place of entertainments, amusements and even Turkish wrestling, since Napoleon.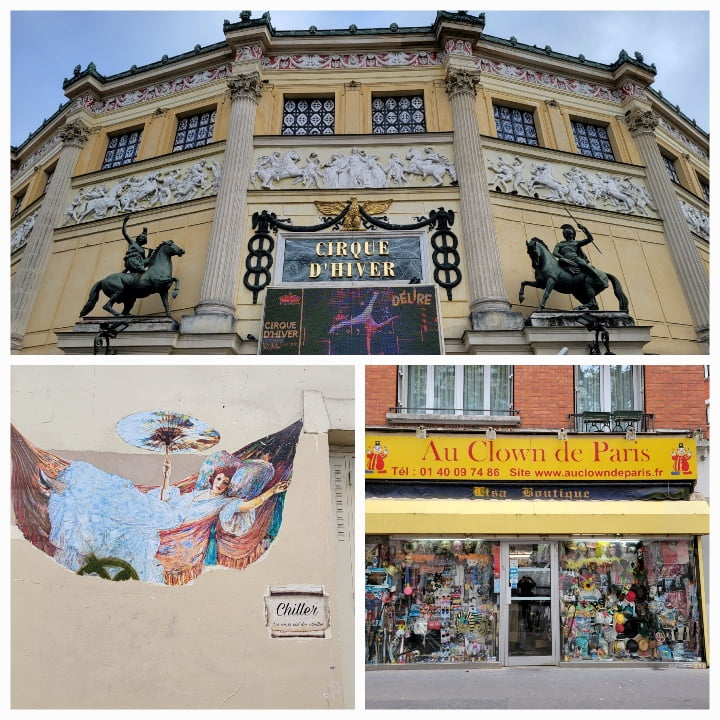 Clown bar shouldn't be confused with, say, the actual circus, or the circus bar down the street or, I don't know, the Clown Shop 2 kms away.
The "chips" in the picture are anything but: chickpea flour infused with rosemary, lightly fried, served with a house made mustard and which ate like mousse.  The pork chop, spaetzle, mushroom, sage and pumpkin was, um, how can I put it?  Magnifique.  As is the porcelain tiled ceiling.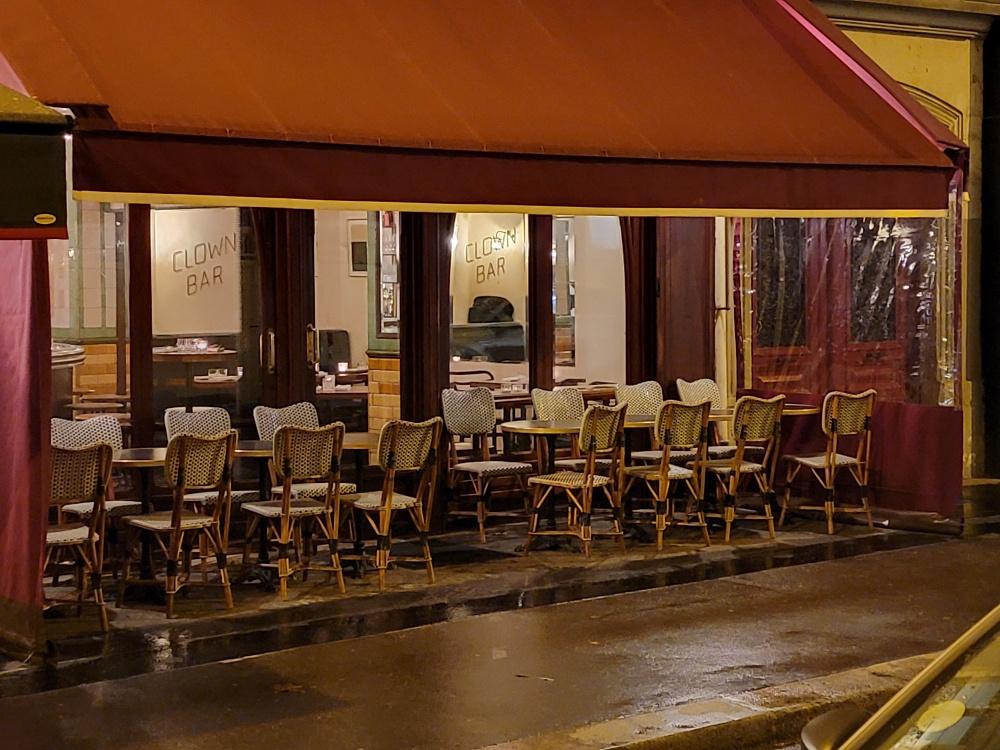 Speaking of magnifique, I am positively obsessed with the ridiculously ornate, unimaginably uncomfortable and deeply kitsch bottle cap furniture on sale at the hipster boutique four doors down.