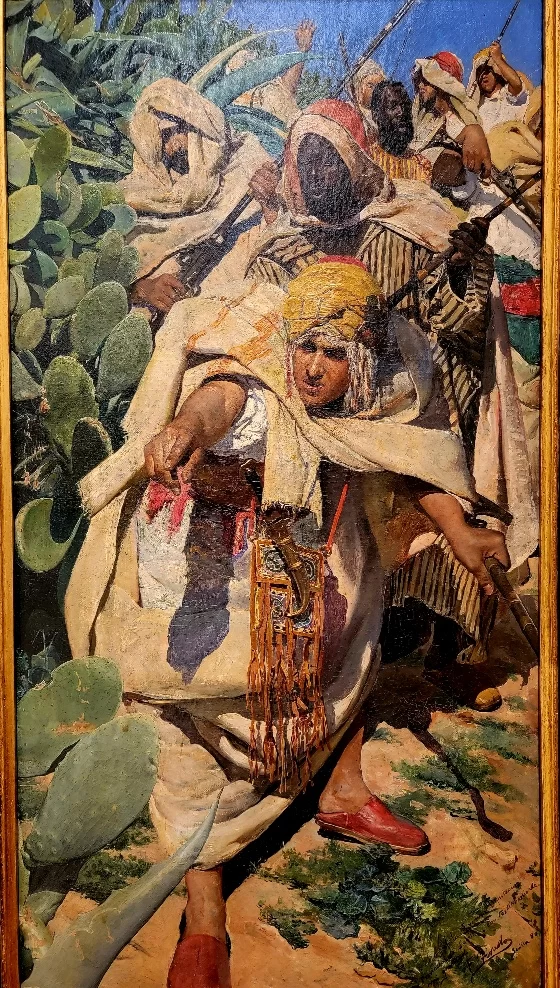 One week in and we have more of it all: Moorish architecture, religious art, ample tapas, and spectacular November weather.
Today we started at the Museum of Fine Arts or Museo de Bellas Artes, housed in what was once (a rather grand) convent.  We had anticipated "spillover" from the Prado but in fact it was almost exclusively spillover from the cathedral (with the exception of two Bruegel's — the elder — and some noted elites from the late 1800s).  If there was one iconographical endorsement (as the translation went) there were 1,000 endorsements. Moor iconographical endorsements than you could count. The picture at top is a Fernando Terado, the most "modern" of anyone represented in the museum.  Below, a few shots that caught our eye.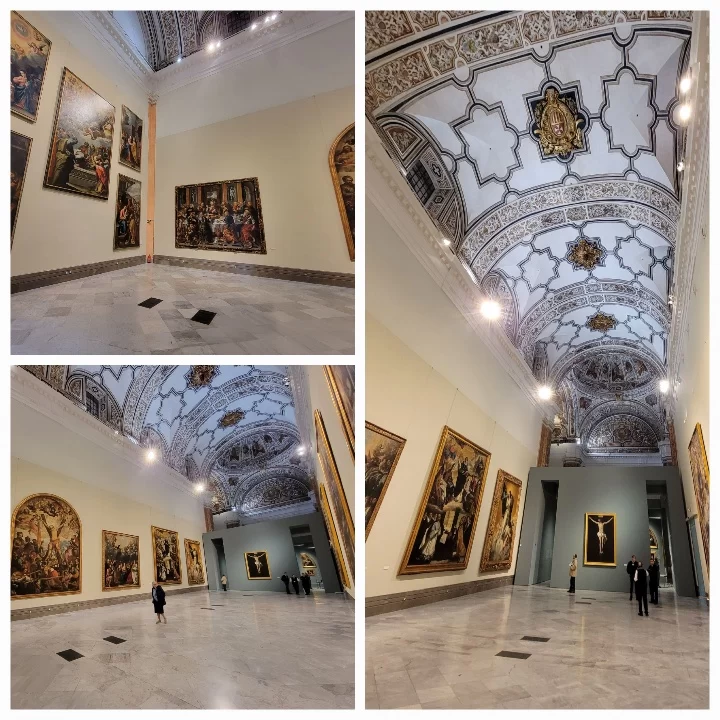 Following our culture crawl we took coffee near Las Setas then headed out for lunch to a desirable and much-Instagrammed resto, but it was standing only on the main floor and manifestly formal and stuffy on the second, so we cabbed back to Castizo, for lunch, where we ate extravagantly (for midday) and left only marginally mobile. We arrived when they opened, 1:30 p.m., the server asked "Reservation?" and we said no, and he said "OK, but we need the table back for a reservation at three." Lunch reservations for 3 p.m. I will never, ever, acclimatize to the Spanish mealtimes slash radical metabolism.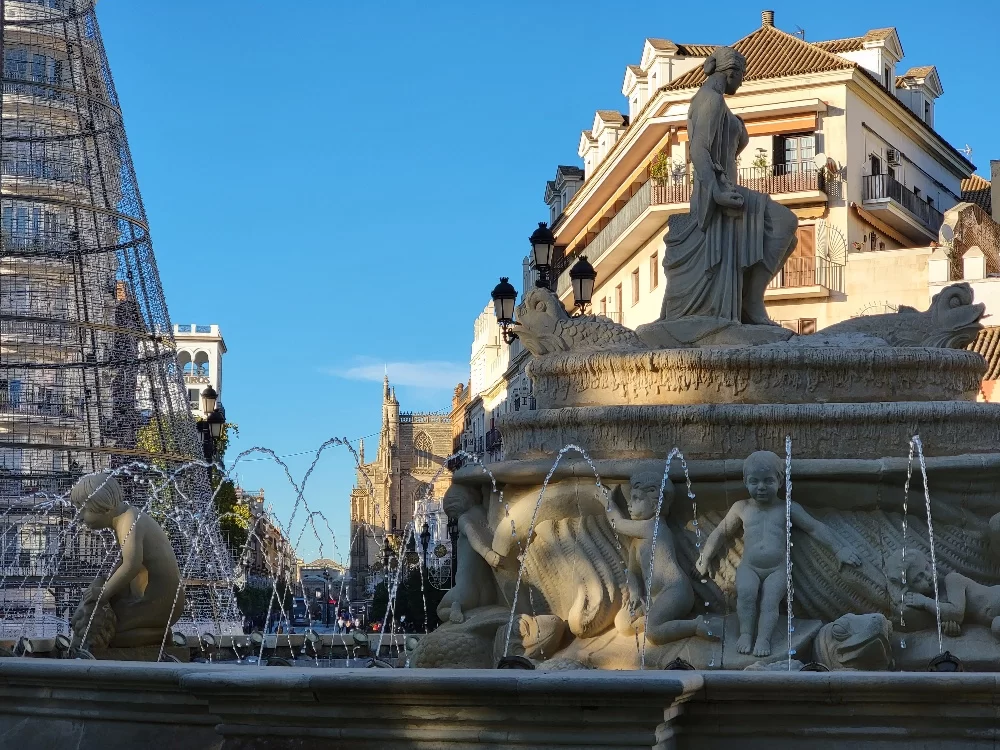 Post-siesta SS and I took a two hour walk through the centre, then to the river, across one bridge, along the foreshore, then back.  It was a glorious 22 degrees (mid-November!) with a light breeze and evocative sepia late afternoon light.  Passing the Daniel Ruiz dance conservatory (yellow tower, below) we heard castanets, music and tapping, flamenco in progress.  Alas, one tourist bucket list item we did not check-off.  Nor did we visit the bullring. Sigh.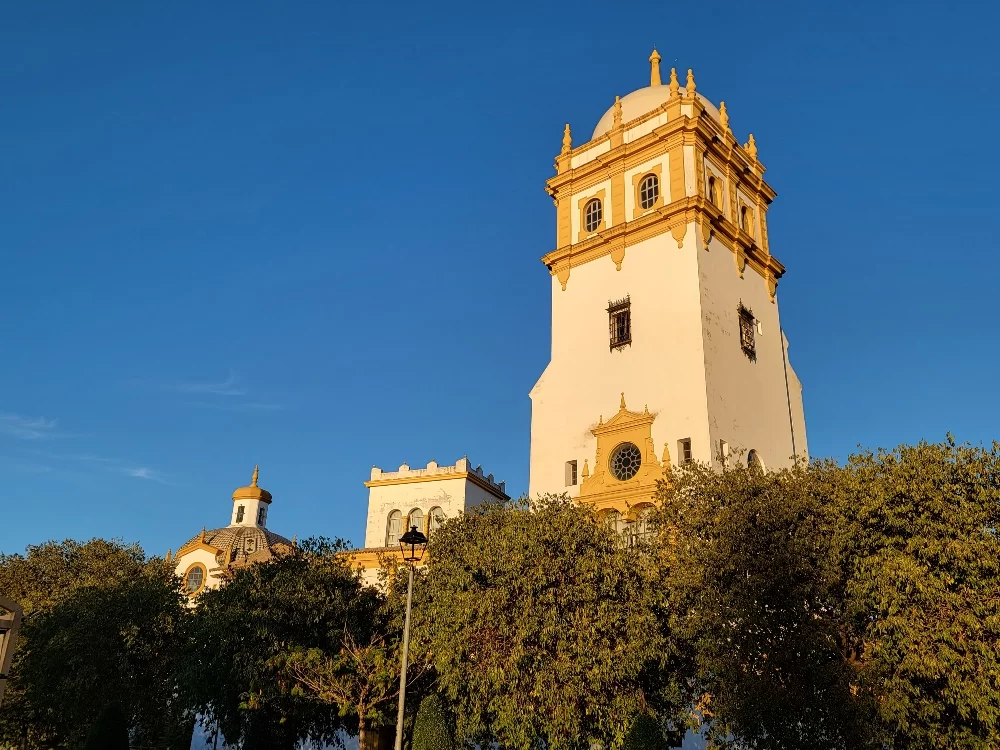 We have not commented on the excessive amount of tat.  If there is more of anything there is more than enough tourist tat in this town.  No self respecting proprietor would go without at least one rack or wall or spinner of overpriced crap it seems.  As if this wasn't enough, the cathedral perimeter is awash in stalls selling all elements of religious iconography, at a steep price, and (being the season) every size, shape and type of creche figurines.  What do people do with all this crap?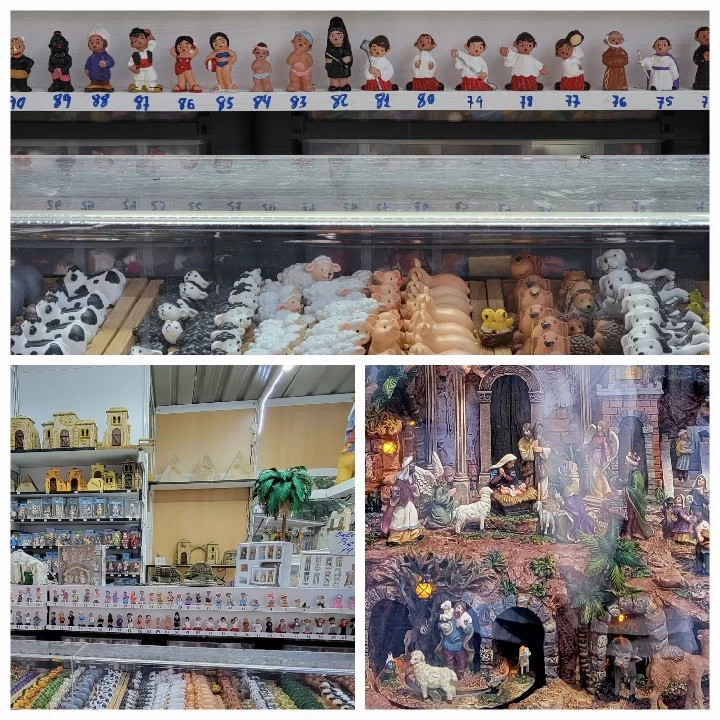 For dinner we made our way to Alimentari Diversi, a Spanish take on Italian food, in a generous space about 20 minutes walking from the Air BnB.  Stuffed zucchini blossoms with pumpkin and Parmesan, beets, endive and radicchio, carbonara and gnocchi.  All the carbs.
Tomorrow: less Moor, last day in Spain.